Remodeling your house is probably the toughest tasks to do. You want your house to have the charming and enticing appeal and make it garner attention and appreciations from anyone that enters. However, when you are thinking of remodeling your house, your kitchen happens to be the first priority owing to the fact that you spent most of your times over there.
Also, the kitchen is one of those sections of the house where the guests show the most interest in. Cooking adds a different and relaxing charm to your house and that helps to increase the value of your homes.
The kitchen is the heart of any home
It is rightly said that the kitchen of any house is the heart of the home, where all your friends and family gather with each other. Nowadays the kitchen is not just any space for cooking but modern days kitchens are the central part for any house and so it is very important to consider all such points while you are thinking of remodeling the kitchen.
The best kitchen design is the one that includes the countertops and island as well since they add to the extra space for your kitchen. The materials that you can consider for your tops are the beautiful and amazing natural stones distributor composed of granite, quartzite, limestone, and slate.

&nbsp
These are high-quality tops and they add another essence to your home, making it appear more comfortable and angelic than ever. These materials create an aura of resistance and charms to your kitchen that will not only make eyes turn at it but also gather a lot of compliments for the structure of your kitchen.
The kitchen remodeling expedition of your house and its aesthetic value in your house
While considering remodeling your kitchen, you can add a lot of things with it ranging from minor to major changes. This can include painting your wall, to a full-blown remodel that changes all your kitchen cabinets, walls, floors, and other countertops. If replacing the countertops and islands is on your mind then the most amazing and affordable solutions of natural stones is a great choice.
Kitchens are basically the most important parts of your house and decorating them with granite and marble is one of the best things to do. The natural stones are amazing high-end materials and are also affordable in nature. Also embellishing your kitchen with exquisite natural stones is highly beneficial for kitchen remodeling solutions and also increases the value of your homes.
Natural Stones are the best solutions for your kitchens
If you want to accentuate the features of your kitchen and make it look like it has a higher potential, then natural stones are the best solutions for your kitchen. The exotic look of the honed black granite can make it more enhanced the overall look for your kitchen. You can also recreate the charm with the quartzite bench-top packed with an amazing and vibrant color collection, making it more appealing. Or you can also go for marble like veining's and complement the overall look of your homes with your unique and intricately designed natural stones.
Natural Stones are highly affordable in nature and do not demand a lot of bucks for their buy as compared to other kitchen materials. Not only this, but the natural stones add economic value to your homes since all the natural stone designs are unique, different and bewitching.
The natural and authentic beauty of natural stones increases the magnificence of your homes and makes it more loved and comfortable for its visitors. Also, natural stones do not actually need any type of maintenance, with its quality not being affected in any way. So you can trust the natural stones to increase the value of your home and this is going to be a charming decision for your homes.
Benefits of accentuating your homes with the natural stones
1.It enhances the looks of your kitchen and makes it more demanding and naturally beautiful. You can choose from marble and granite since they come with their distinctive patina and that corresponds to luxury and elegance. Marble makes it look more colorful and vibrant, whereas granite gives it an exotic and dramatic look with its speckles, veins, and crystals.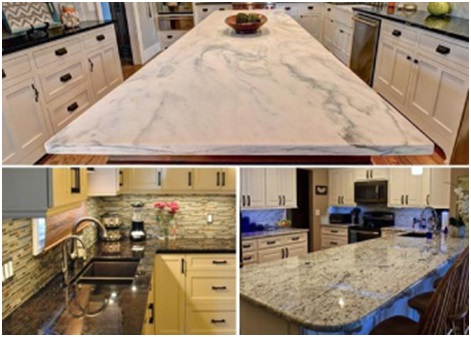 2.Natural stones are highly flexible and can go with a range of kitchen styles and personalities. It provides a good inspiration and restraint model for your kitchen and makes it work best with hardwood floors, concrete countertops, ceramic tile, backsplashes, stainless steel cabinets, and other such choices.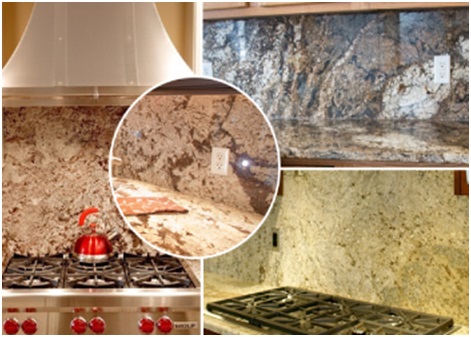 3.The hardness of natural stones makes it more demanding and appealing since they are crafted from rocks. This makes them highly robust in nature.
4.Natural Stones are highly durable in nature. For example, marble and pier caps are composed of calcium carbonate and that makes it protected from high temperature and high pressure and all such conditions.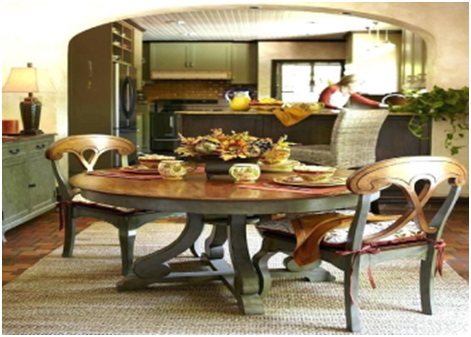 5.Natural stones come with high longevity and make them last probably for an extended period of time. Also the more the age of the natural stones like marble and natural stone pavers the more appealing and charming it looks. This is why homeowners consider these solutions for their kitchen remodeling.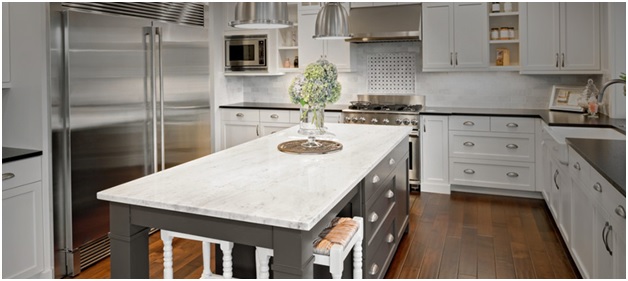 6.The individuality of the natural stones makes your kitchen stand out from the entire space of your house and that is because of its bold colors and intricate designs that add uniqueness to your kitchen.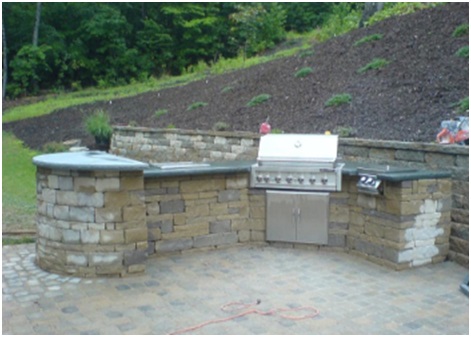 Natural stones are a good return on investment. They improve the market value of your home and that is because of their pristine and innate beauty.
Natural Stones are a practical choice for your homes. If you want a good return on your money then natural stones are the one investment for your time and money.
Conclusion
Fabricating your countertops with the amazing beauty and charm of natural stones will make you fall in love with your kitchen. There is a wide range of options available and you can choose any one of them that enhances the quality of your kitchen.