Stone Cladded Modern Apartment Interiors| K Design Studio
One of the reasons we love nature so much is our inherent connection to the outdoors and to natural elements. Choosing materials that resonate with your personal style is the first step for bringing them into your home.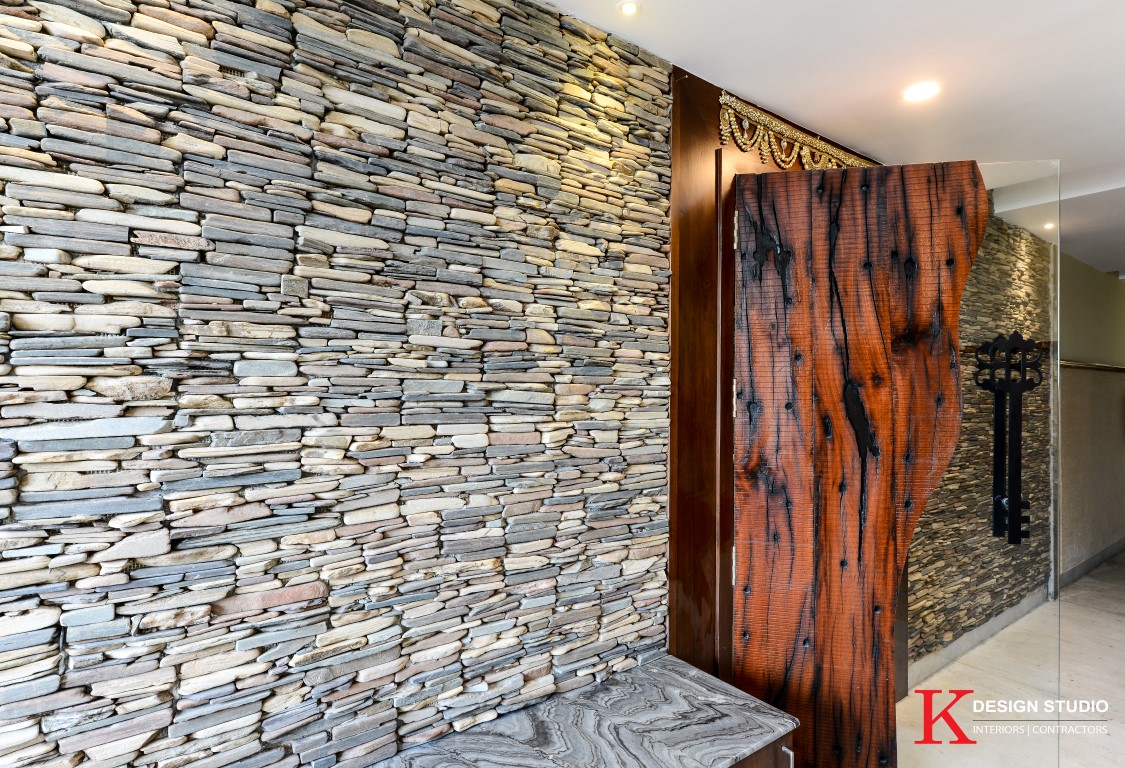 Today in modern design the appeal of stone claddings is untouched in apartment interior by many materials. Its uneven pattern makes a gorgeous backdrop for urban lofts as well as adds texture and color to any room.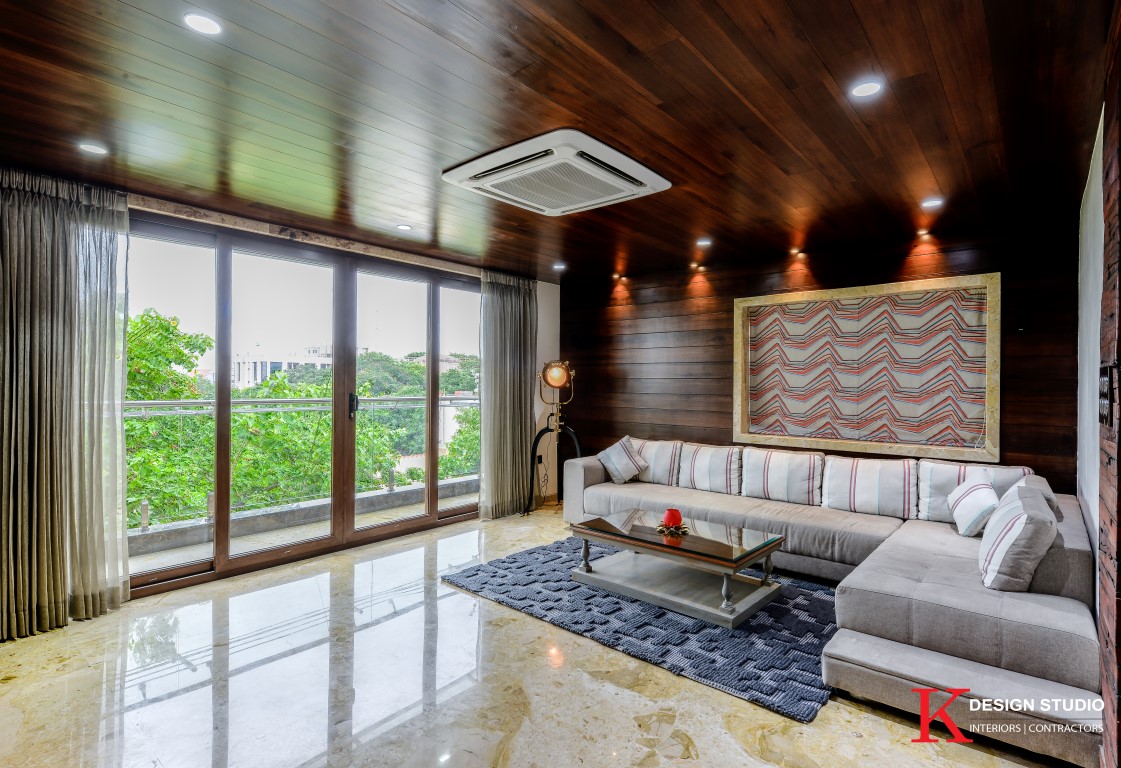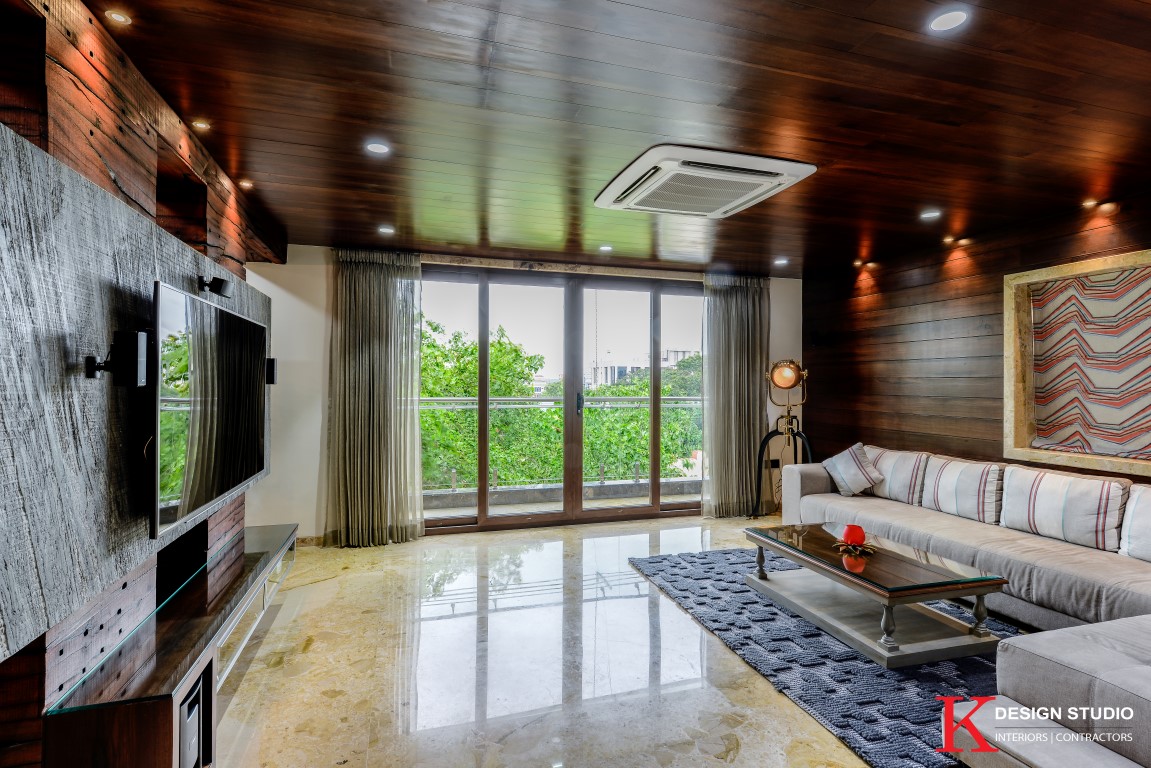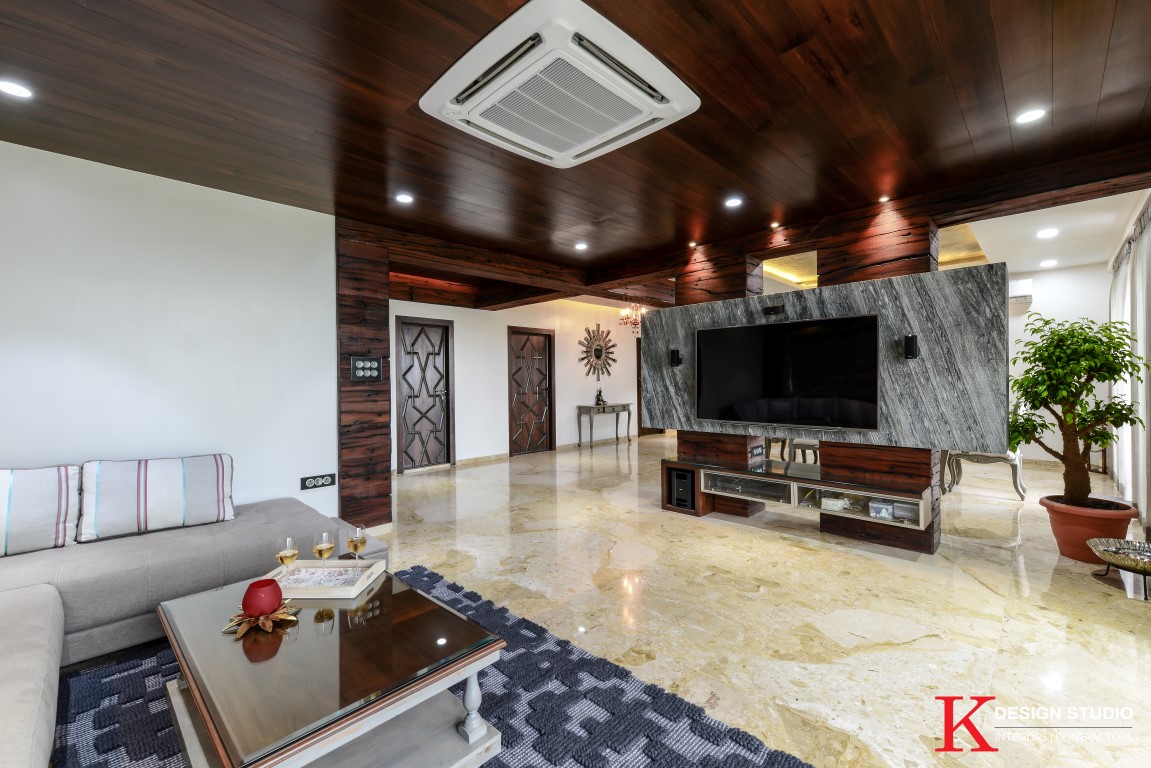 Bringing wood into your interiors is one of the easiest and warmest of natural materials and comes in a variety of finishes, species and applications. Artisan crafted furniture has been used for country appeal to the interiors.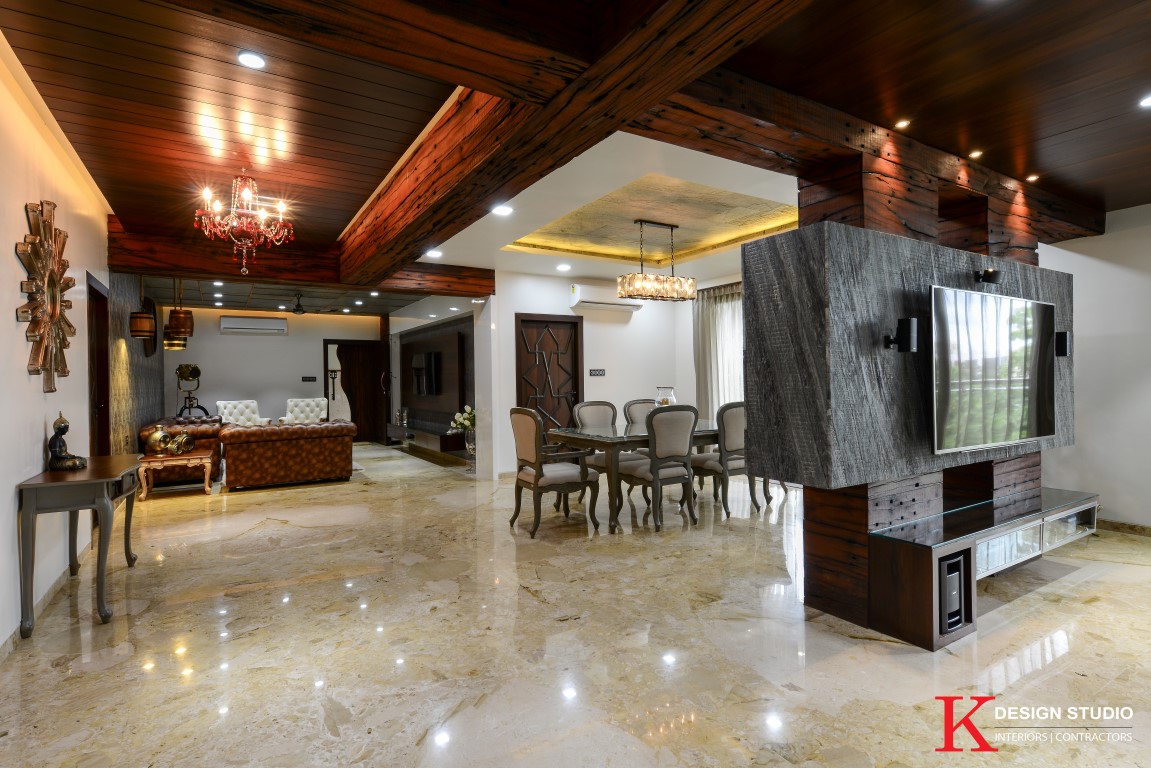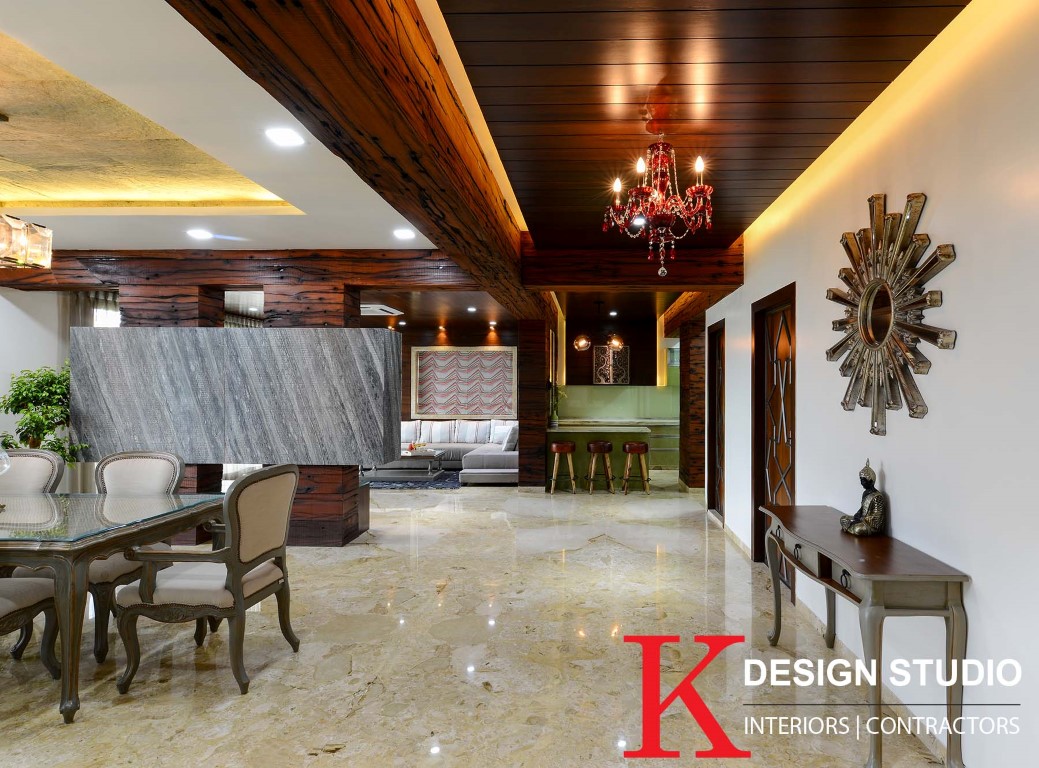 From flooring to ceiling beams, wood has the ability to transform your mind and soul.
The kitchen cabinets has shades of malty olive green and leafy textures One of the most beautiful natural element sunlight has been allowed in abundance by giving huge French doors and making a mere 2300 sqft apartment look spacious, greener and naturally beautiful.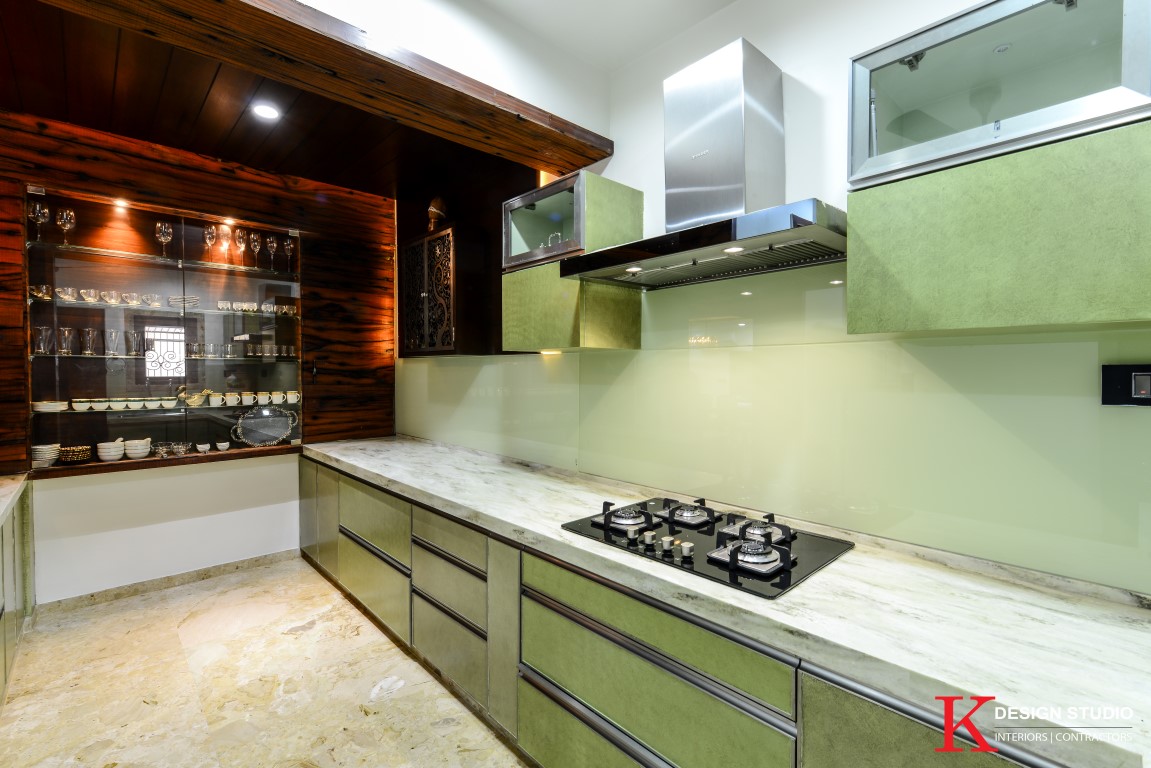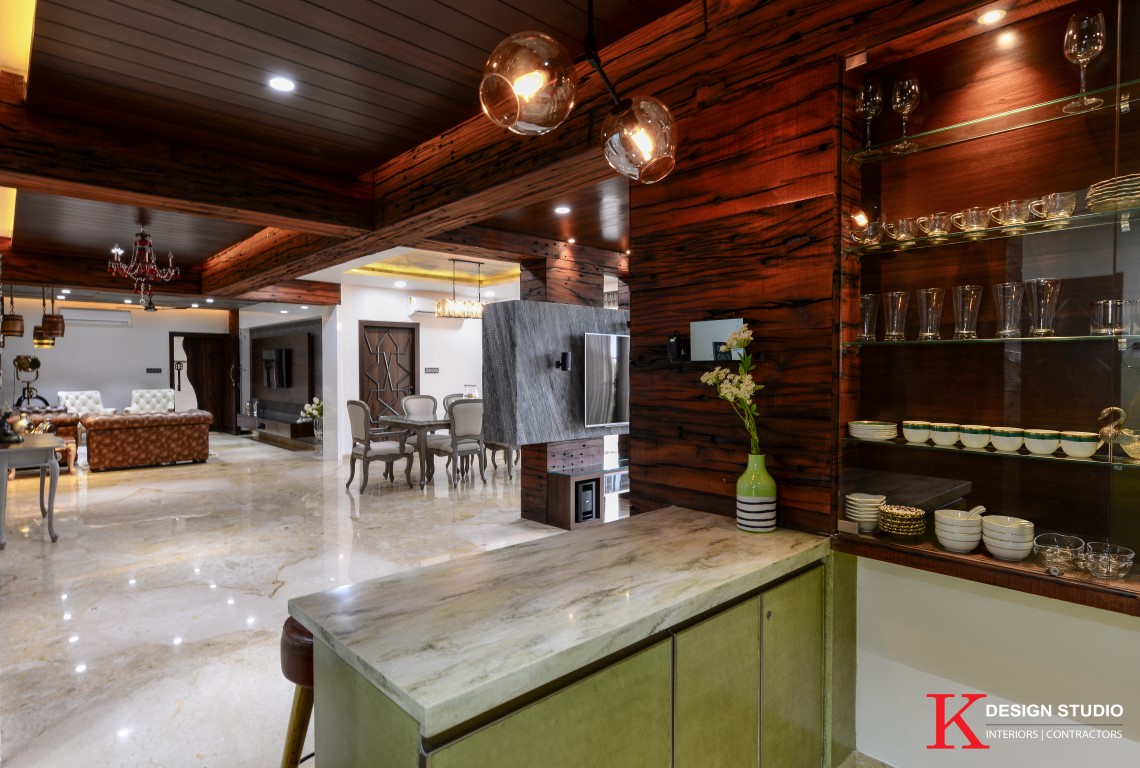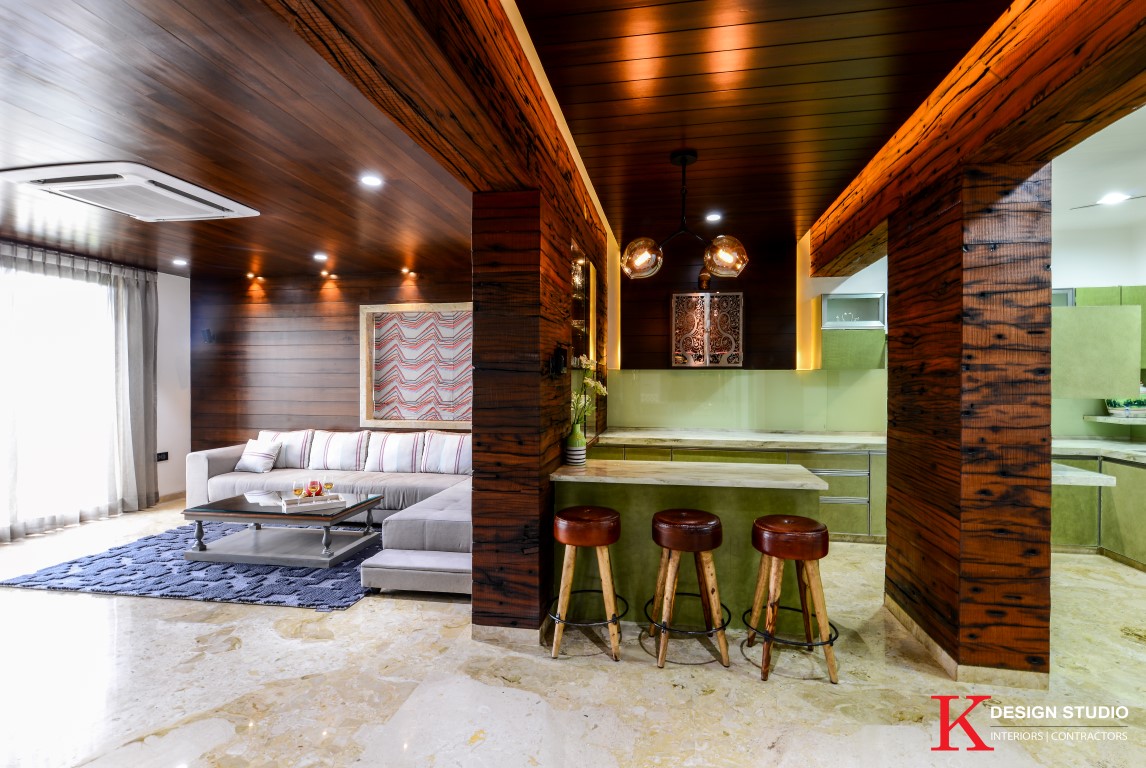 From old wood railroad ties being used in ceiling support beams, main door to give a rustic appeal to your room. There is no better way to complete your bathroom sanctuary than with natural materials like lime stone.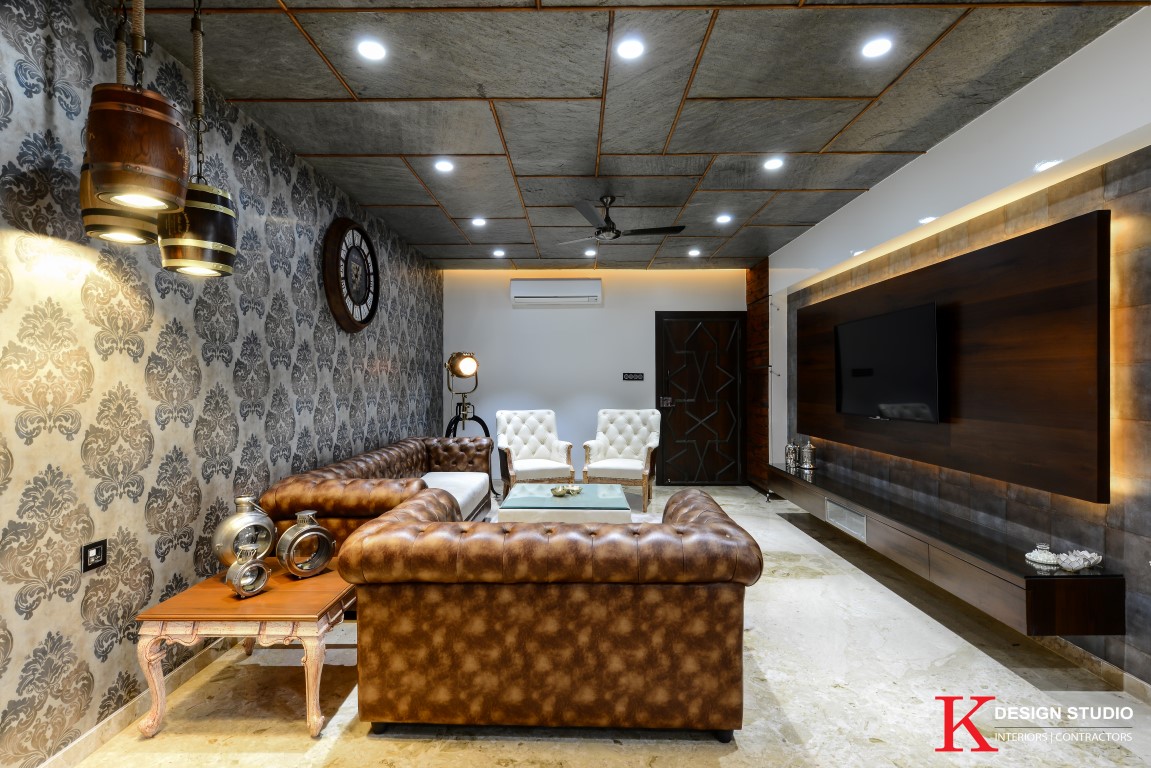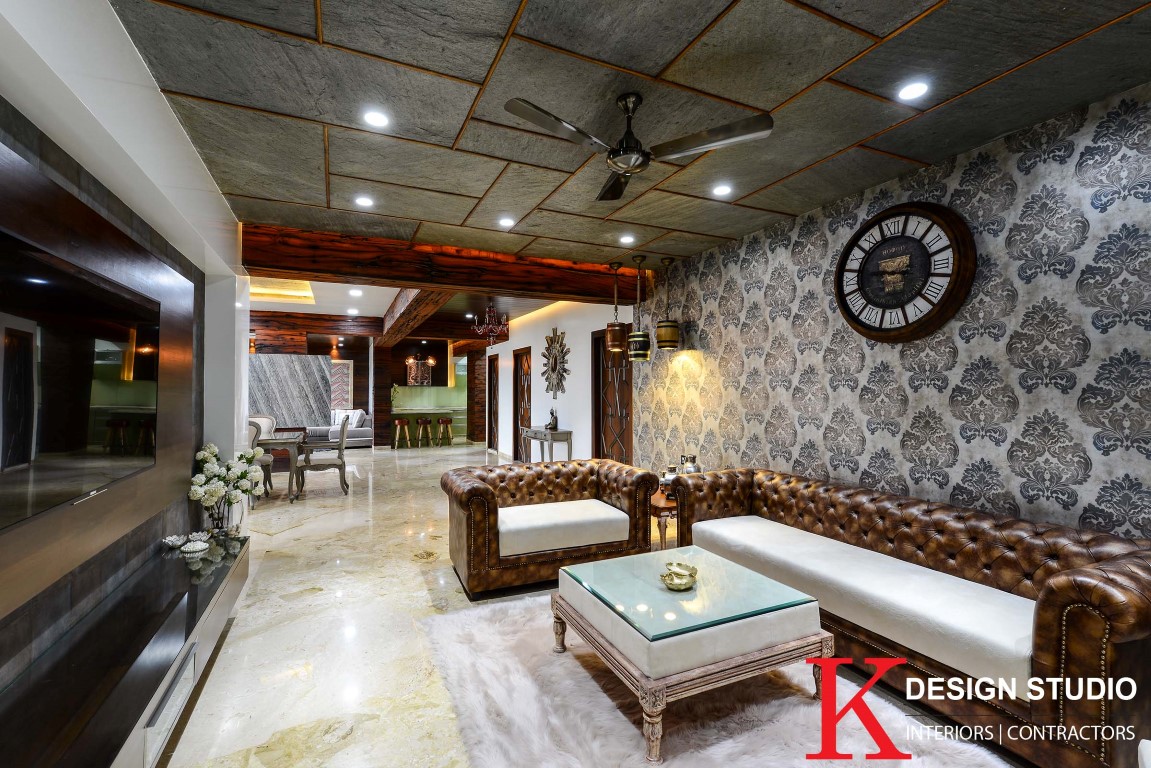 The use of different natural materials in the house makes you emotionally charged, excited, calmed or soothed and feels how nature plays a role in your interiors.
Bedroom  1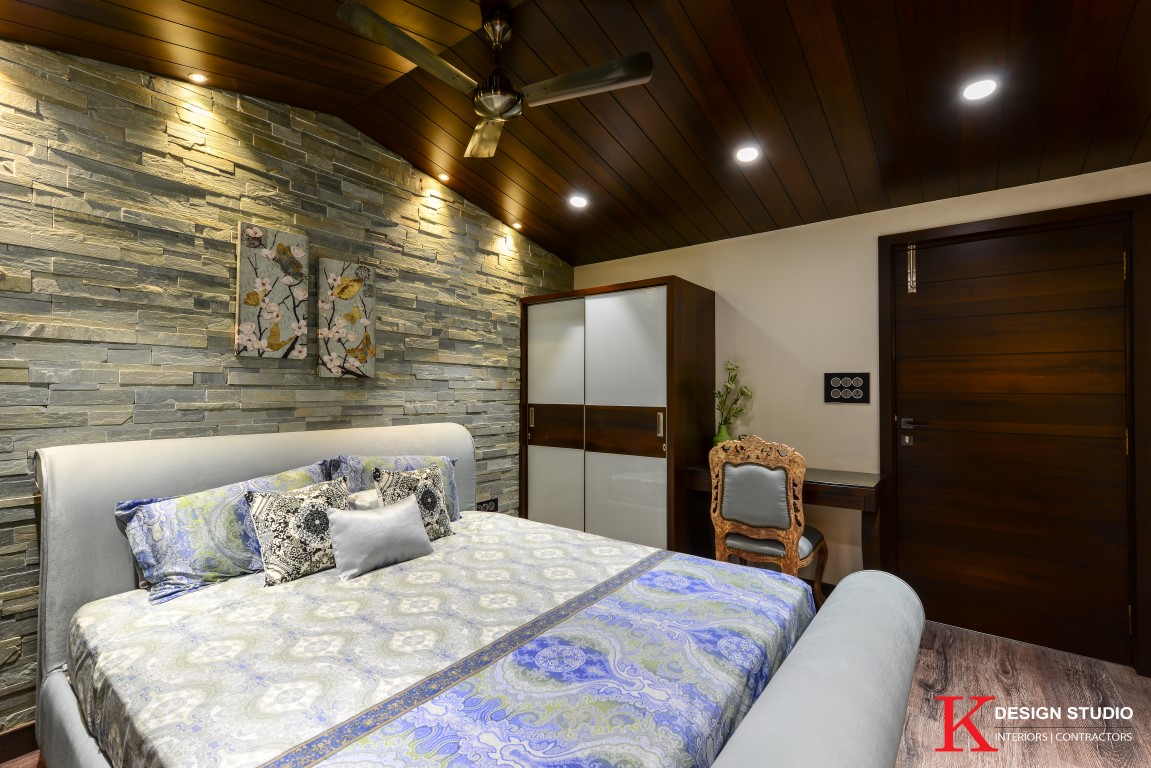 Bedroom 2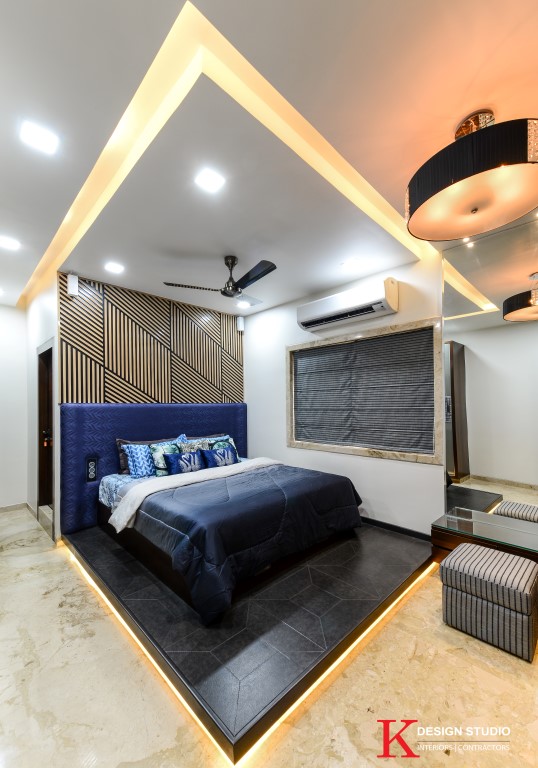 Bedroom 3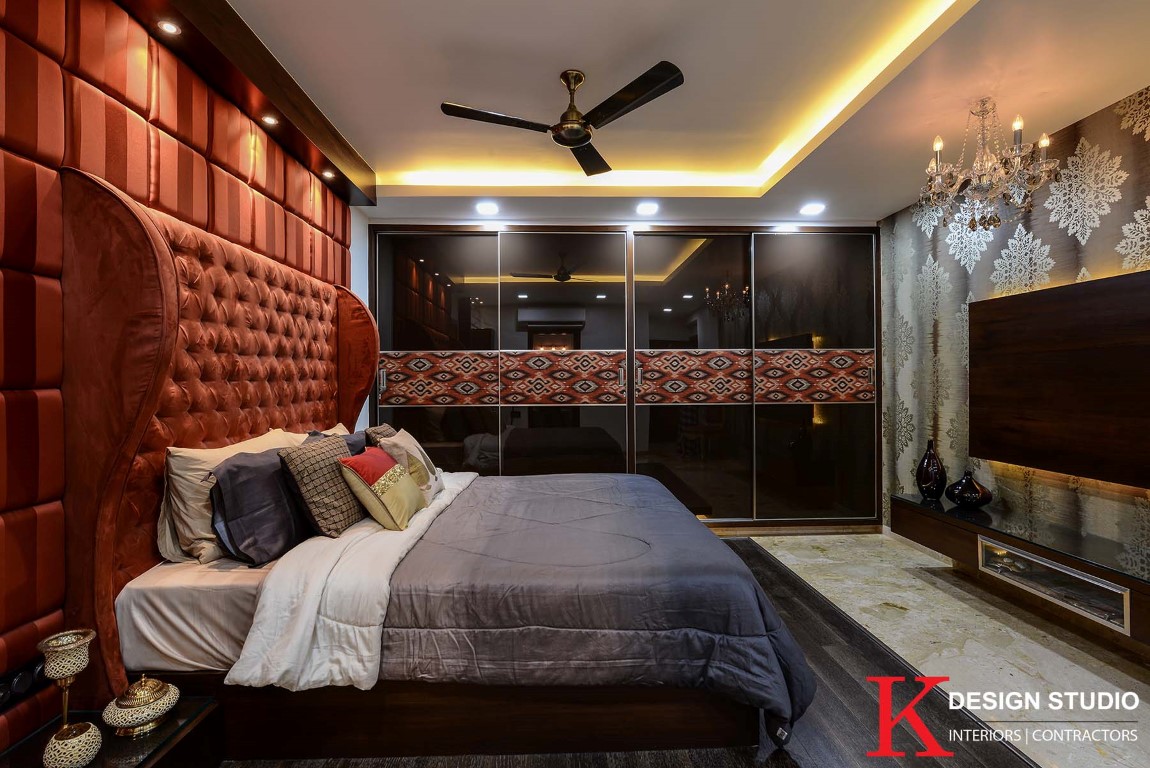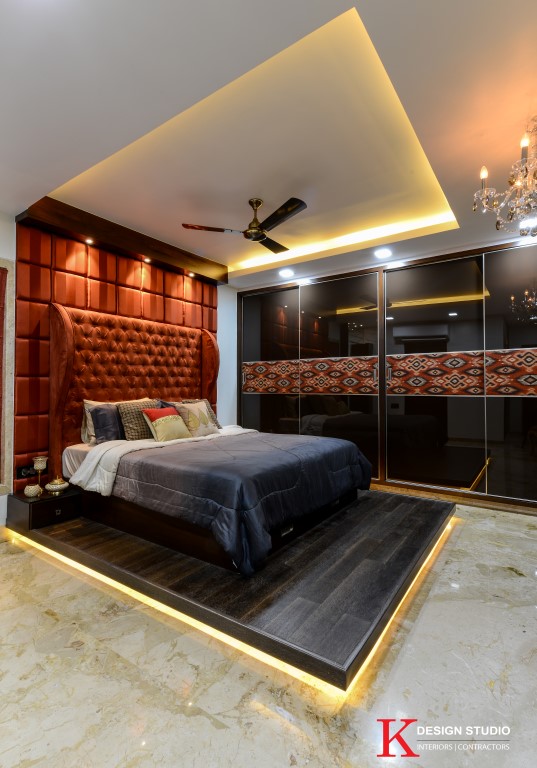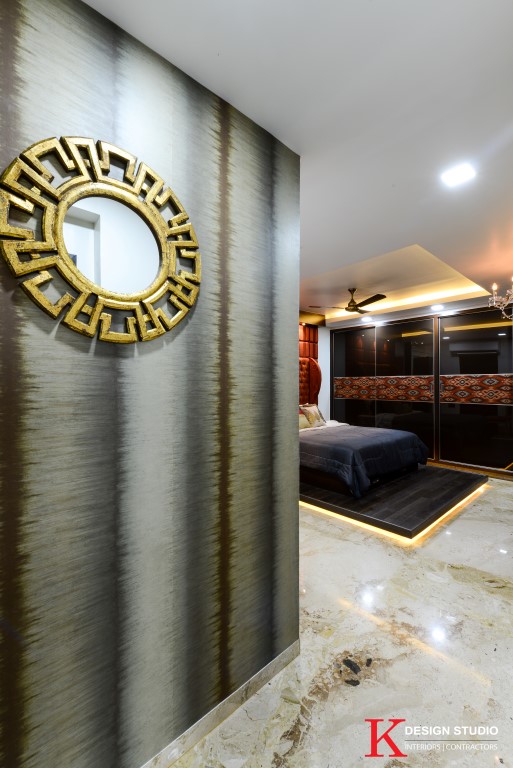 Bedroom 4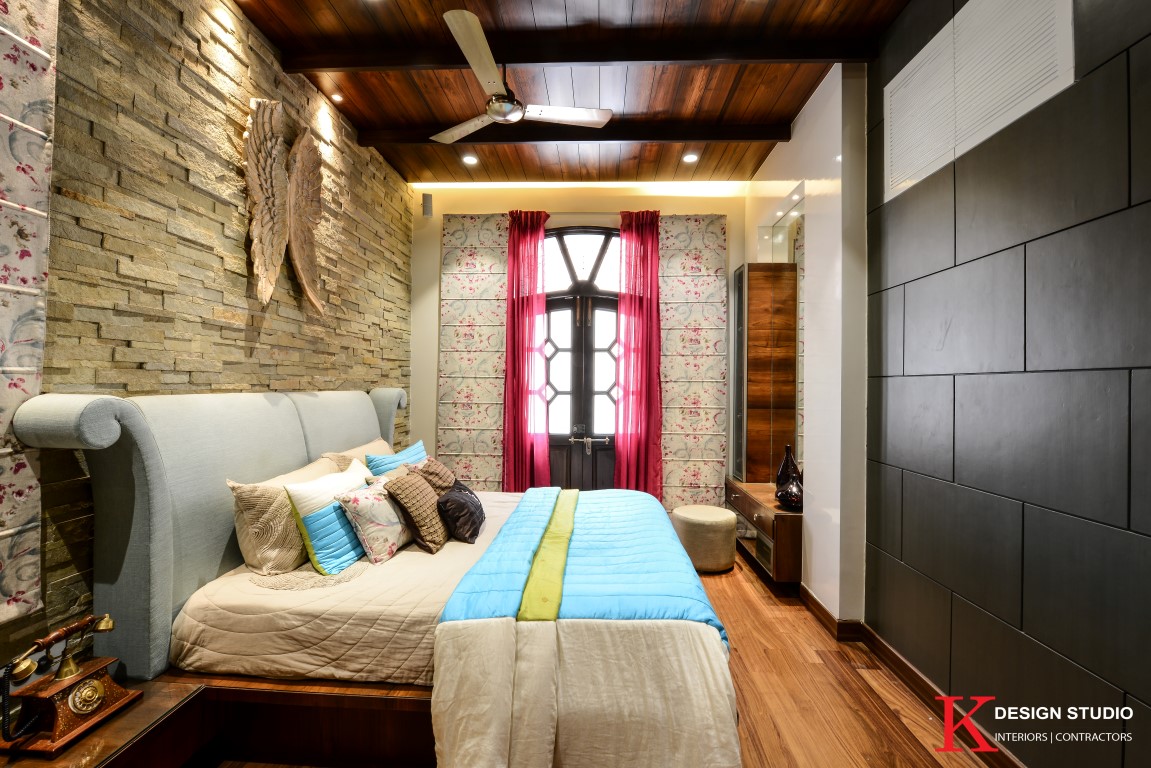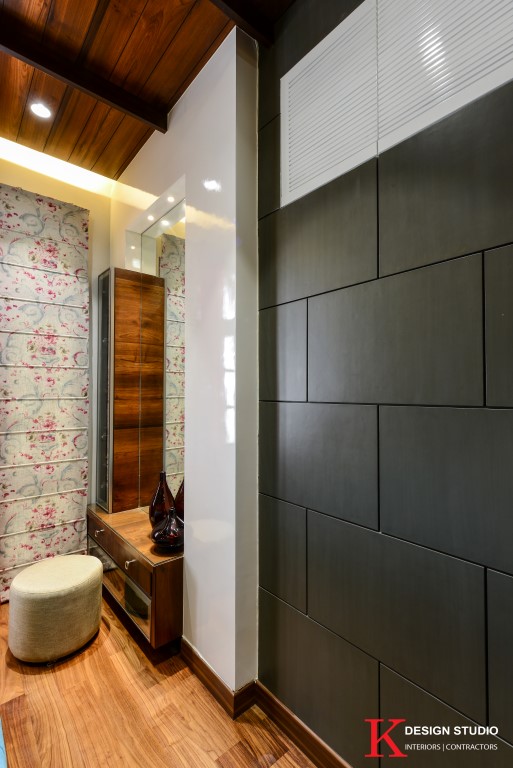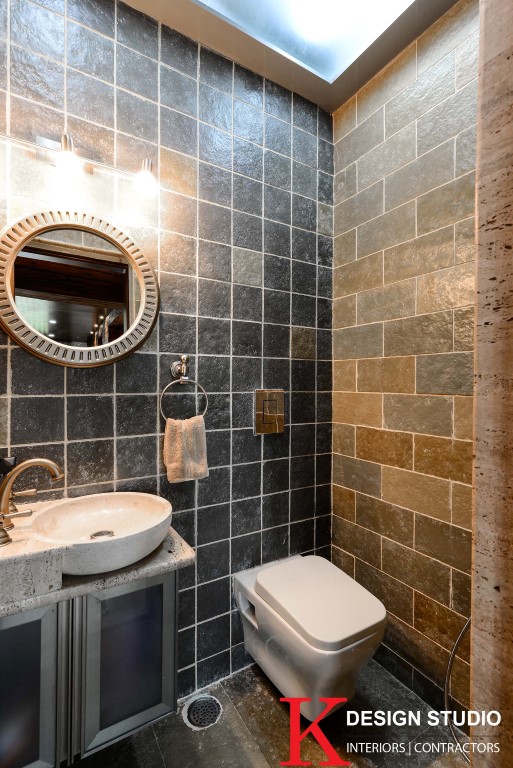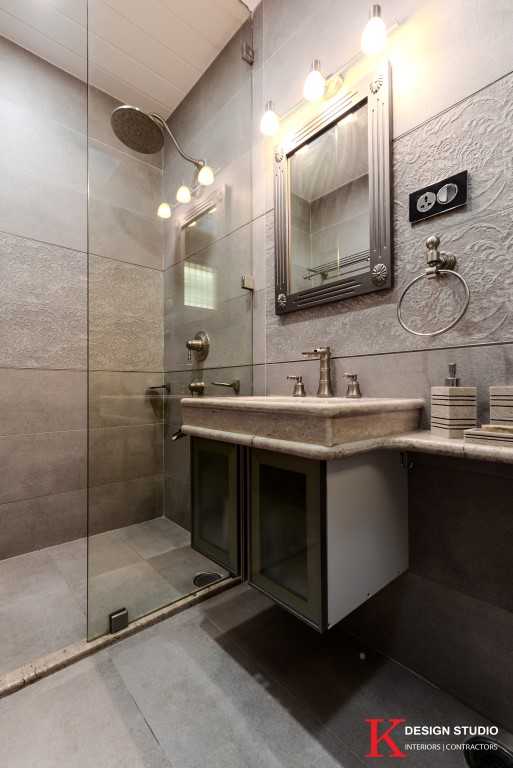 FACT FILE:
Architectural firm: K Design Studio
Project Name : Country Living
Project Type : Residential Apartment
Area : 2300 sft
Location : Hyderabad