The Minimalist Interior Design Style concentrates on the principle of 'less is more.' It is ultimately defined by a sense of functionality and ultra-clean lines. This decorating style is said to be inspired by Japanese design. Having uncomplicated forms, clean lines and simple finishes are the core characteristics of this style like explore Furniture Vogue.
1. Functional Furniture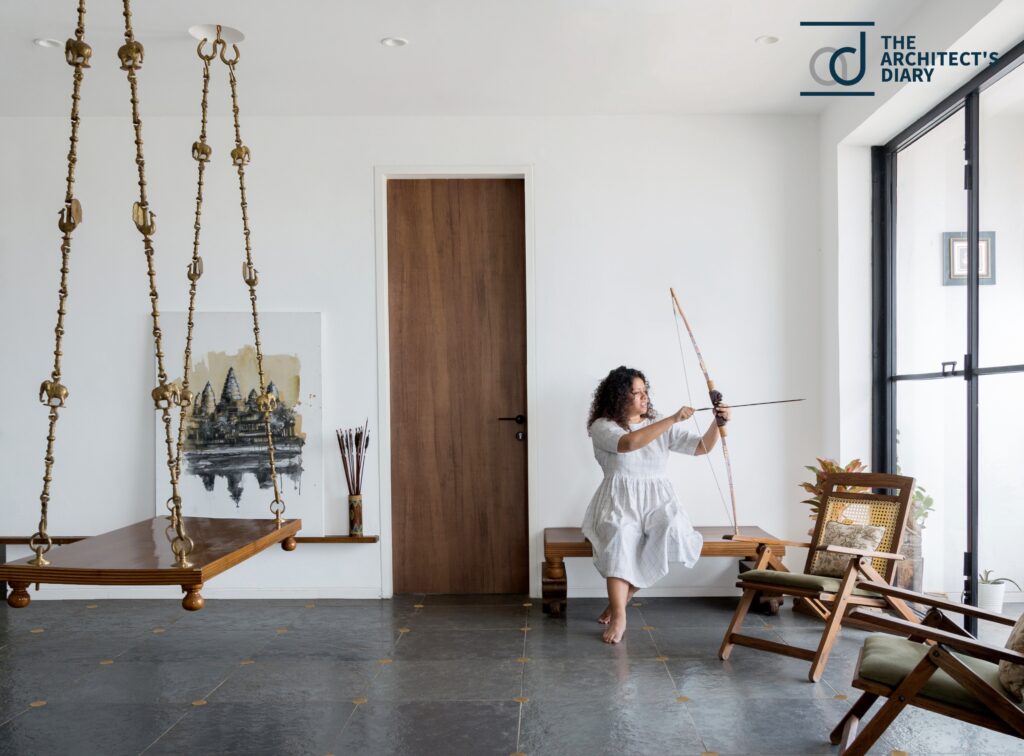 The minimal design is very well attracted to empty spaces. The furnishings are simple and streamlined. Here, functional furniture is the most essential design element where having enough storage is very important. For this very reason, furniture is designed in such a way that it doubles up as hidden storage. If we look at an example, a coffee table is designed in a way that when it is lifted up, one can reveal storage space, making this one of the very creative solutions.
2. Neutral Colour Palette

&nbsp
There is often a warmer take on minimalist designs. Looking at the colour scheme, the minimal design style focuses on the colour palettes which are neutral and airy. Sometimes, even primary colours can be used as an accent colour to elevate the space. The spaces come out of monochromatic imagination when the thought of a neutral space. This is the design, which is full of 'no-fuss and clean elegance.
3. Patternless Décor
The key to the design is to keep the spaces spare and well-edited with print-less fabrications. There is no room for patterns to take place. But, it is necessary to incorporate textures as those will be the only complimentary factor in creating a space. Décor on the other hand is not excessive at all. There are no flamboyant accessories found. In fact, it is derived so that it serves a dual purpose.
4. Choice of elements
Accent elements play a major role in defining the minimal space design. Multifarious materials, dominating artwork, quality fixtures, functional and simple furniture, and pieces of light as a décor element are the things that create minimal interior design a stand-out design style in 2021.
5. Open Interiors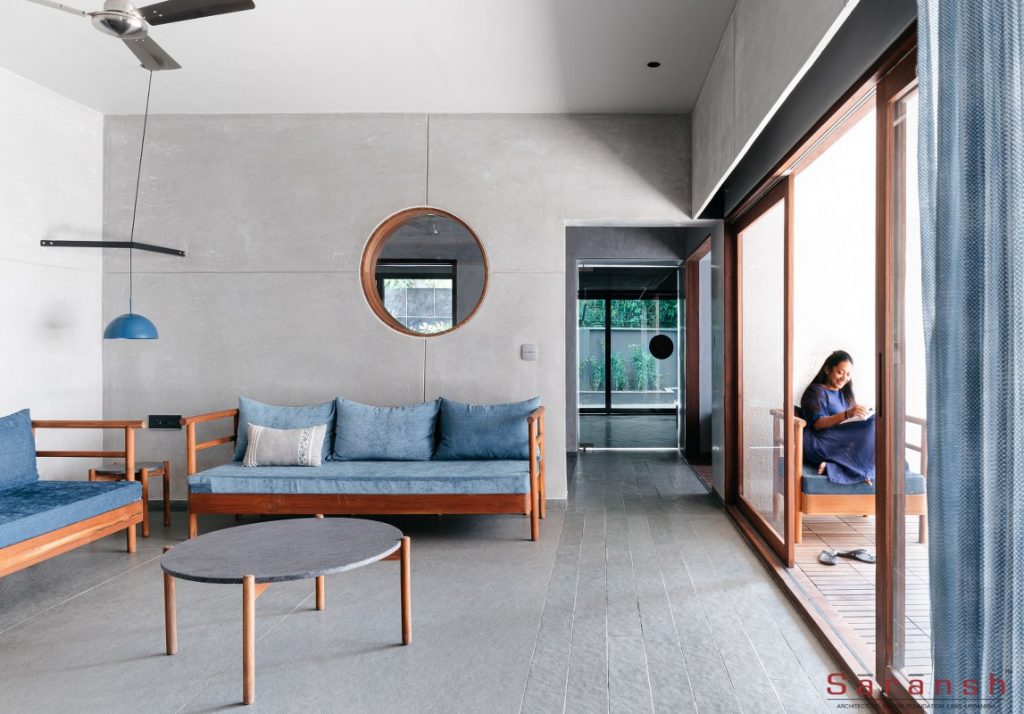 The arena of simplicity, refinement, and a deft hand at functionality and elegance is what makes an interior design style minimal. Altogether, the allowance of open space and natural light greets the room with minimal elegance. It involves the use of bare essentials to create a simple and uncluttered space.
5 firms in India giving the finesse to Minimalist Interior Design Style through these projects:
The minimal interior design style takes notions of modern design and simplifies them further. It has uncomplicated forms and simple finishes. This style can be defined as 'clean elegance' in simple words.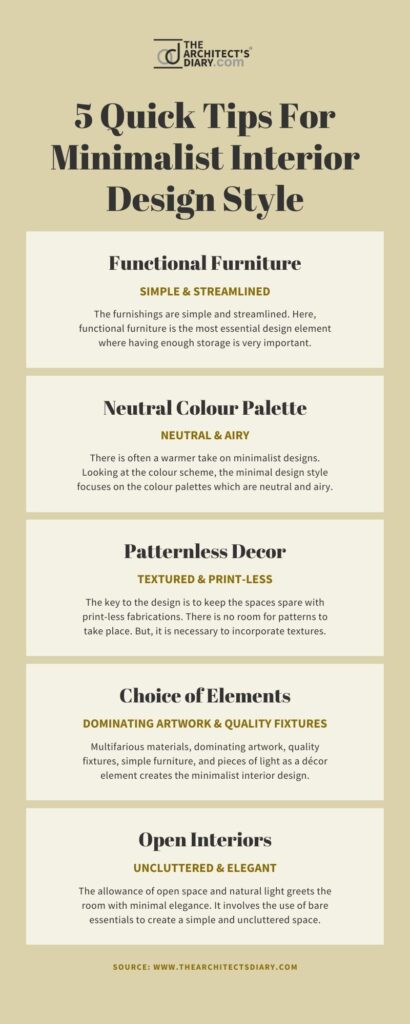 Reference:
Rochele Decorating
Decorilla
Decor Aid
Wall Art Prints