&nbsp
Design Studio With Interactive And Interconnected Spaces | SANS Architect & KARVI Design Studio
The design is thoughtful of the pleasing subtropical weather the city has to offer and takes advantage of this comfortable climate through its play of open and semi-open spaces integrated within the office. The design showcases the studio's own ideology of a healthy working environment with interactive and interconnected spaces. We have aimed to keep the feel of the studio minimalist and earthy which interacts with nature.
Visit: SANS Architect & KARVI Design Studio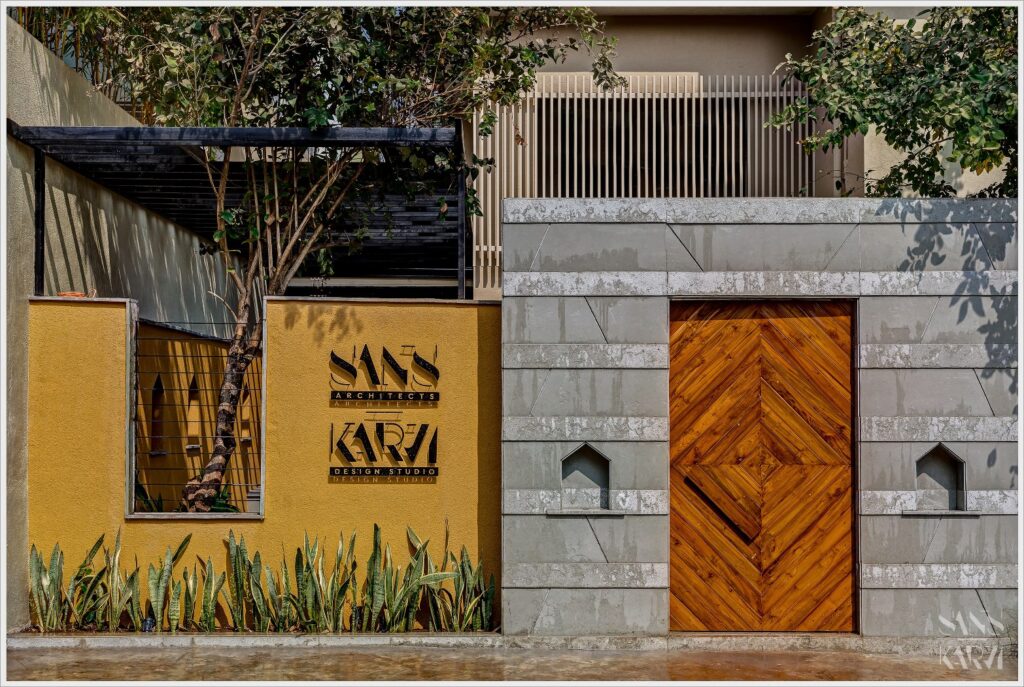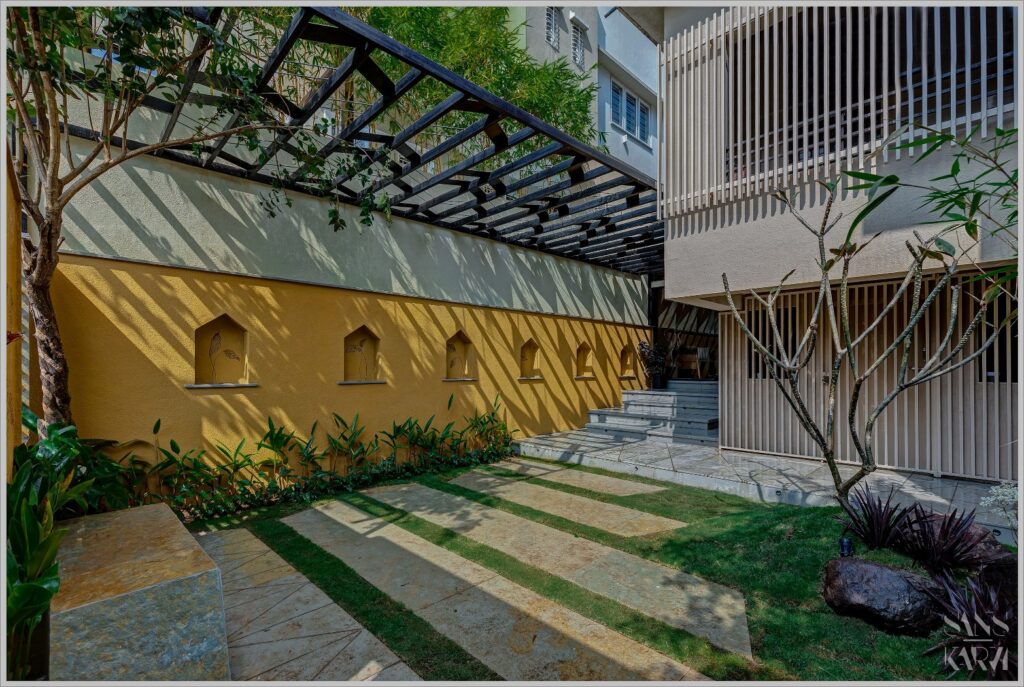 Context
The site was a 2bhk apartment ground floor garden flat and surrounded by residential buildings. So there has been an emphasis on creating inward-looking spaces. The previous flat having a separate road touch entry within the apartment building was an advantage for us to create interesting entrance space.
Description
The inviting front entrance gate and a court are quite subtle yet prominent due to small elements like the leaf imprints on the floor and a unique contemporary compound wall showing a glimpse of the courtyard within while entering. The extended pergola in the entrance courtyard provides a semi-open transmission space between the open and build. The existing trees on the site have been retained and integrated within the landscape elements of the courtyard to provide shade. The Plinth has been extended which emphasizes the entry into the reception and waiting area which overlooks the courtyard. The low height garage has been converted into a pantry space and the metal façade hides the space and focuses the user's attention towards the main entry.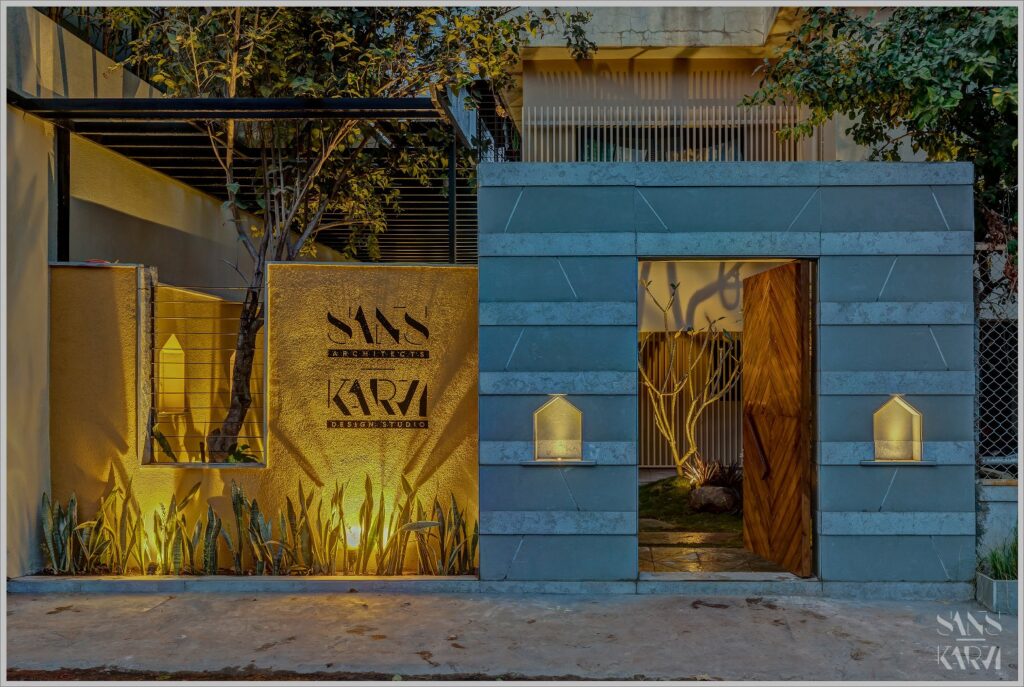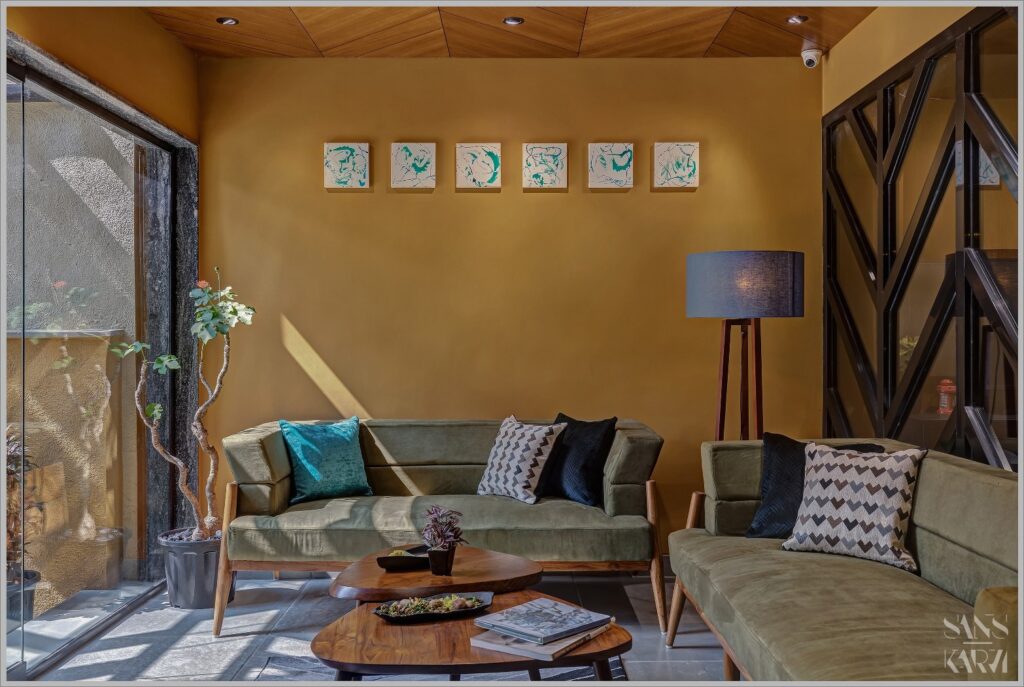 An earthy theme is seen throughout the interiors creating a rhythmic flow. The pale yellow colour walls, olive seating's and the bluish-grey Sedam stone floor compliment the contemporary vernacular look of the office. A monochromatic flooring pattern of Sedam stone with 4 different textured finishes (River wash, Antique, Satin, Half mirror/ half river wash) flows throughout the space. The ceiling has exposed metal fabrication with cylindrical spotlights and hanging lamp light fixtures. We desired to pro-create an open workspace, so the office looks inwards into a setback courtyard that connects the two cabins, the conference, and the staff area.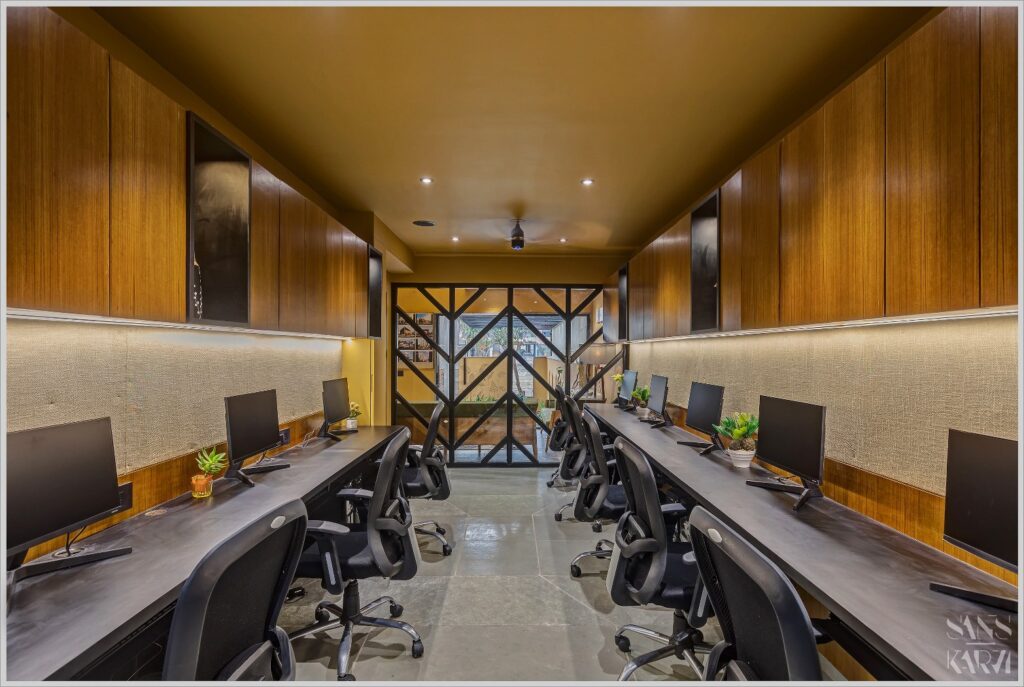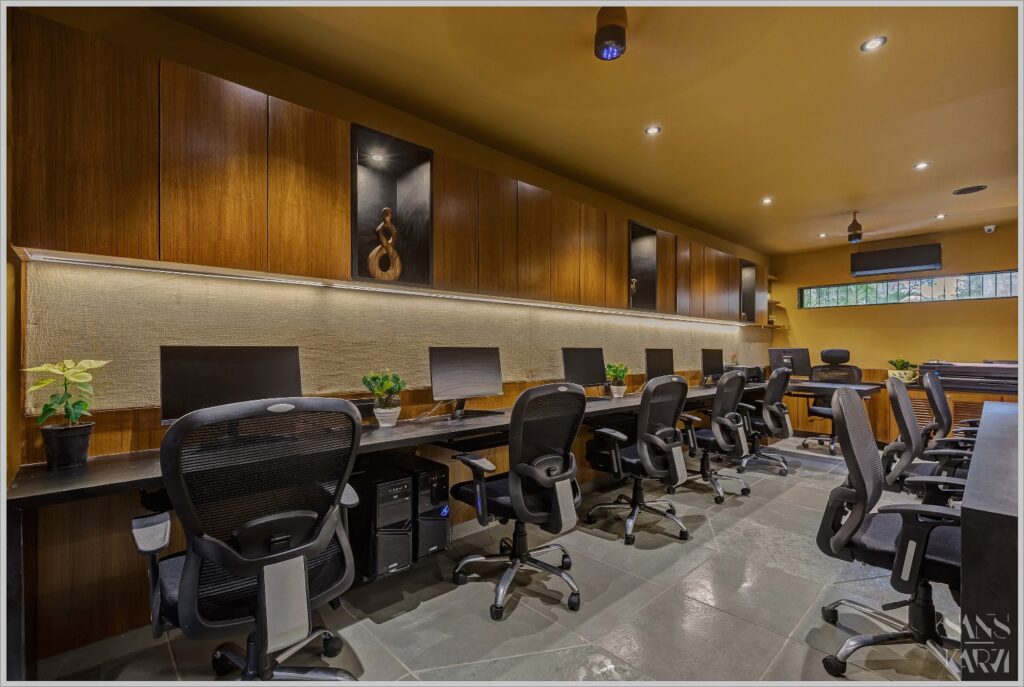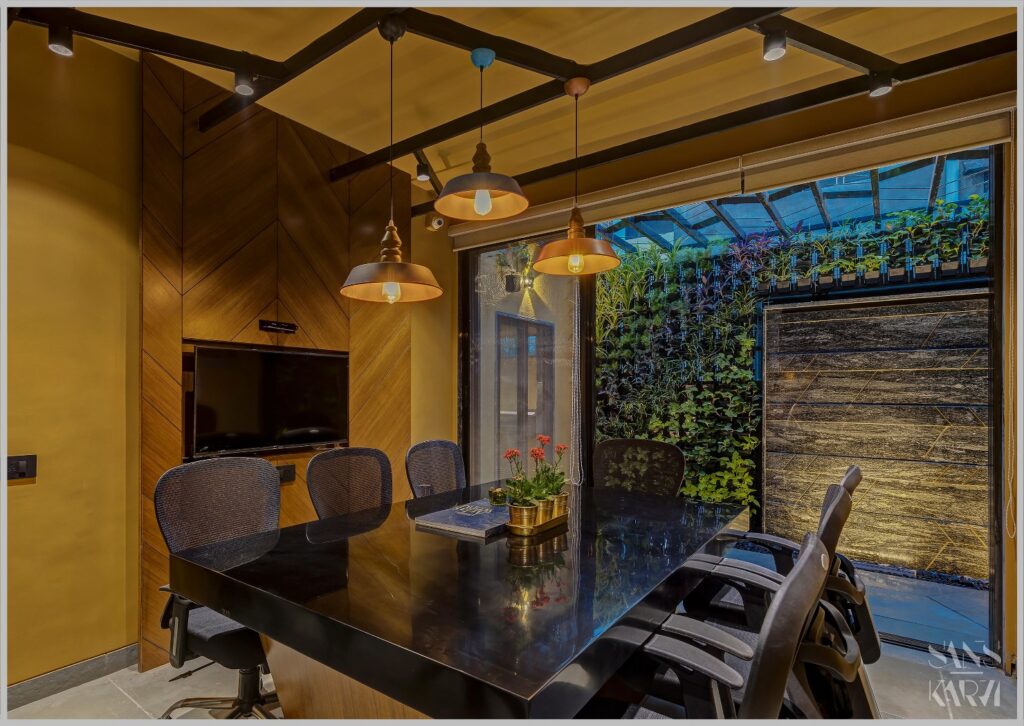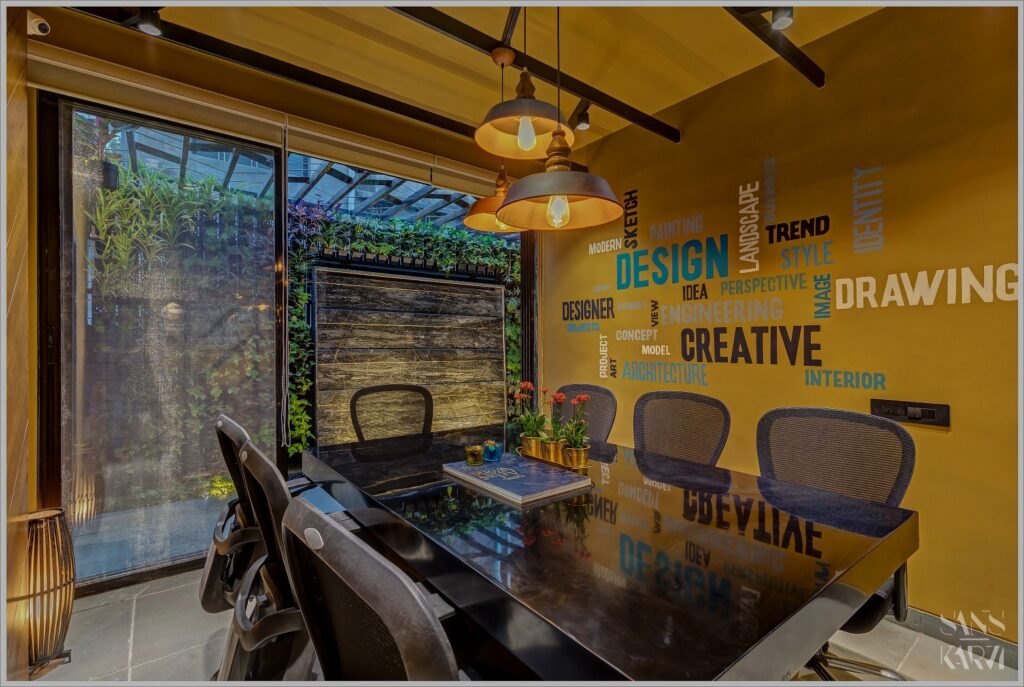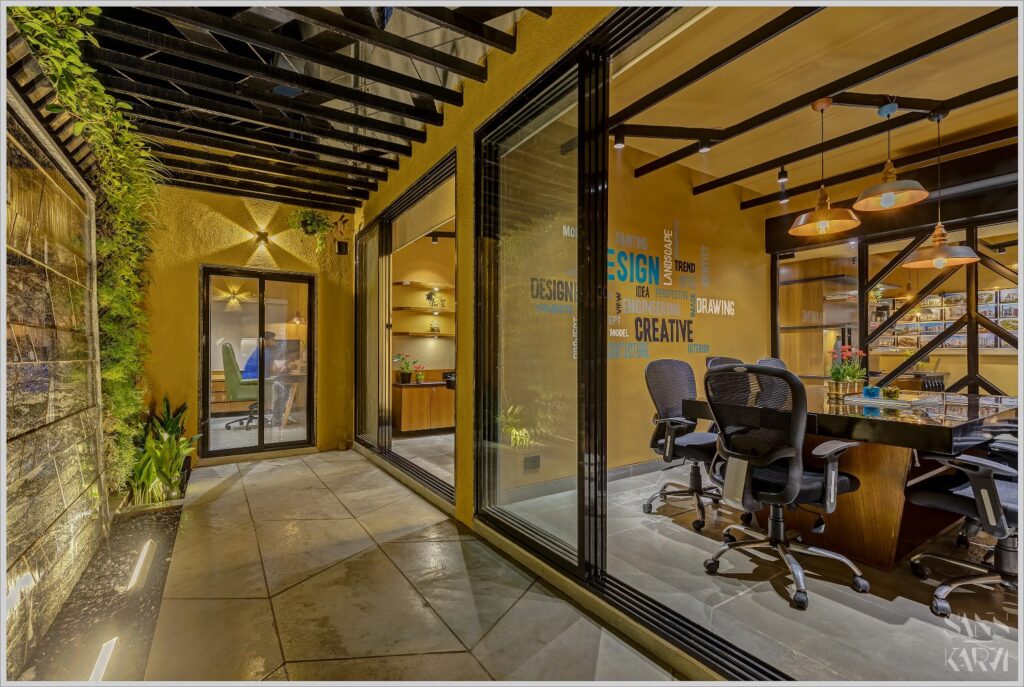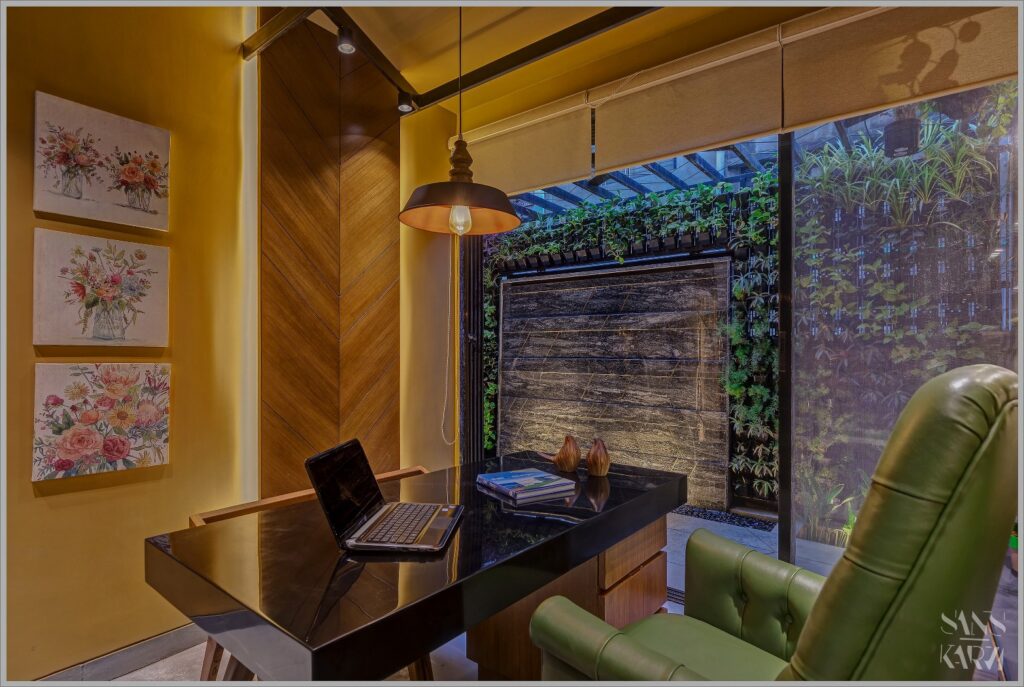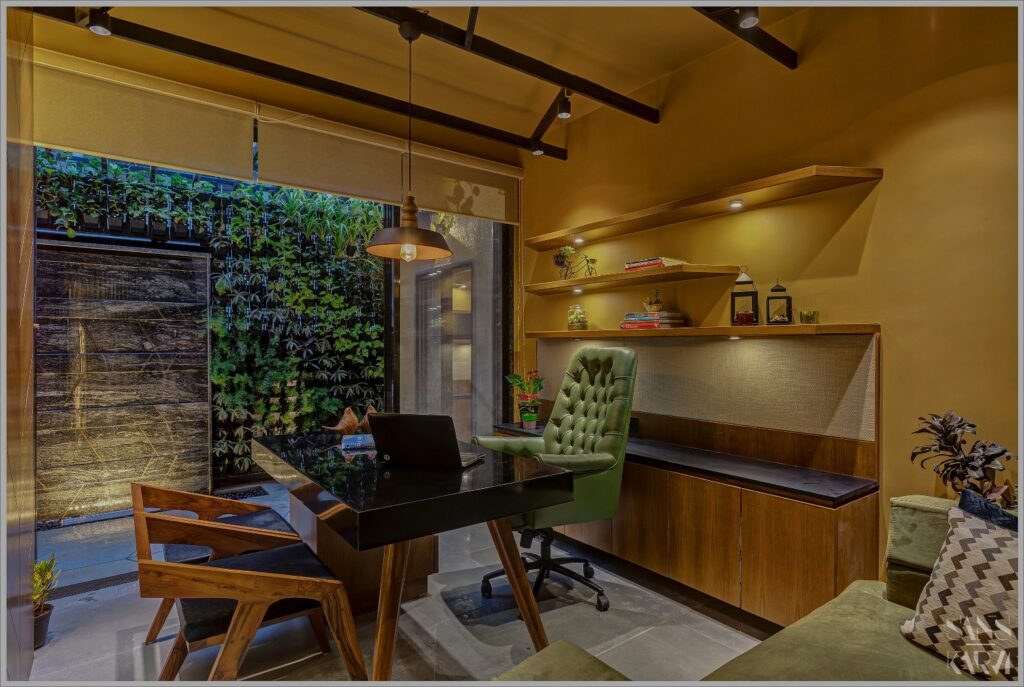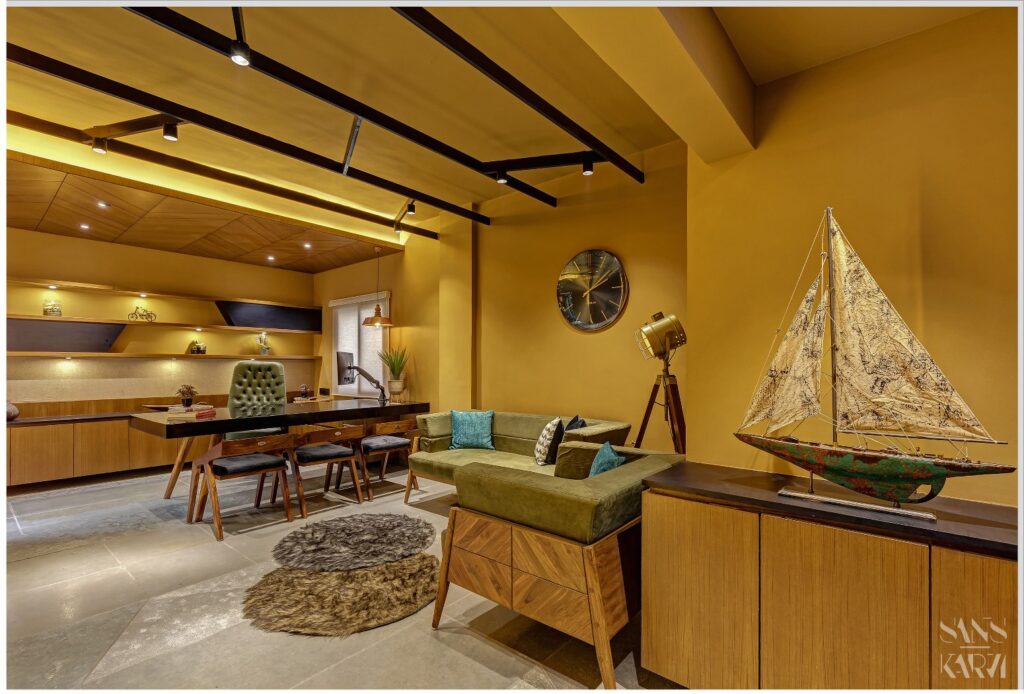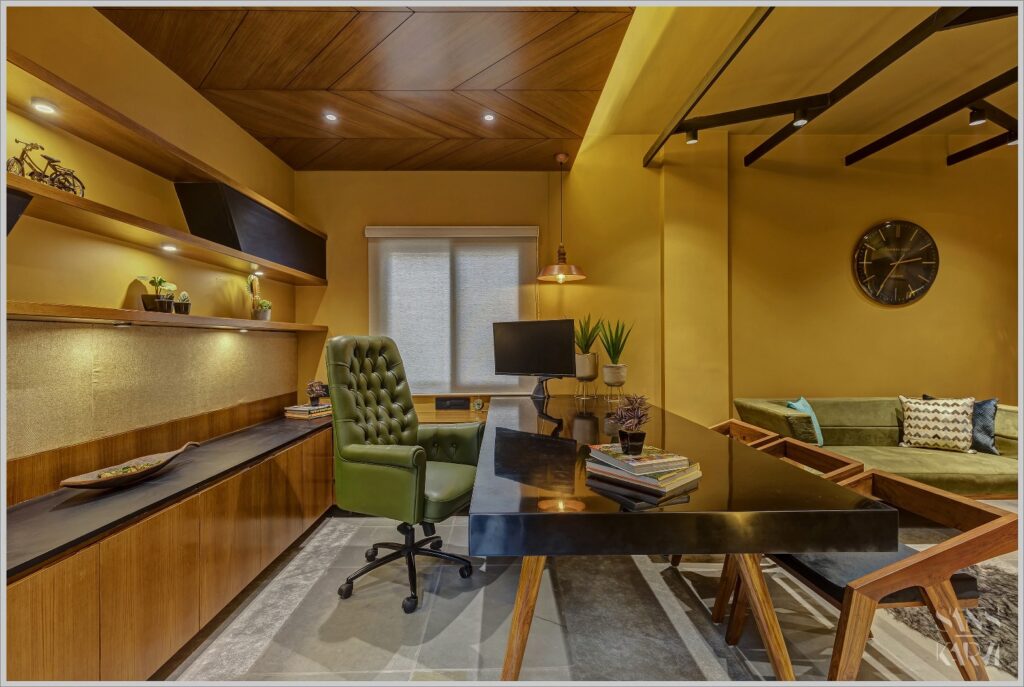 This open-to-sky courtyard with a vertical green wall and a water curtain fountain acts as a multifunctional space and also helps to control the temperature along with providing an Impulse amount of light and ventilation. We were the clients and the designers at the same time, nevertheless two designers, so our vision for our dream space was to have an informal and unusual creative studio with a bit of earthy feel and modern blend at the same time.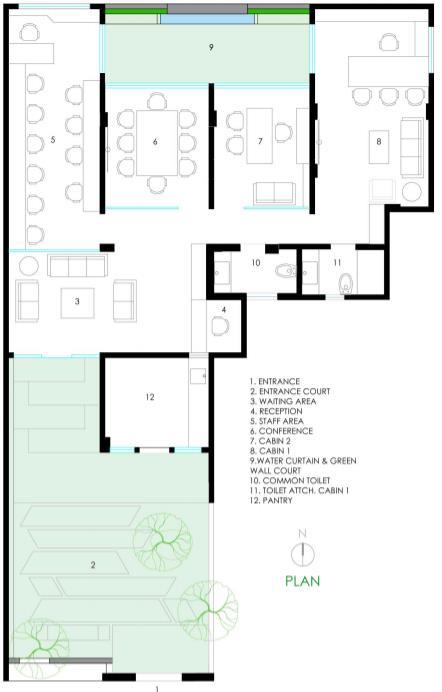 FACT FILE:
Design By: SANS Architect & KARVI Design Studio
Project Name: Architectural Studio for SANS Architect & KARVI Design Studio
Project Type: Architecture/Landscape/Interior
Area: Site area 2000 sq ft & Built-up 1500 sq ft
Location: Satara, Maharashtra
Cost: 45 Lakhs
Architects: Vaidehi & Sumit Bagade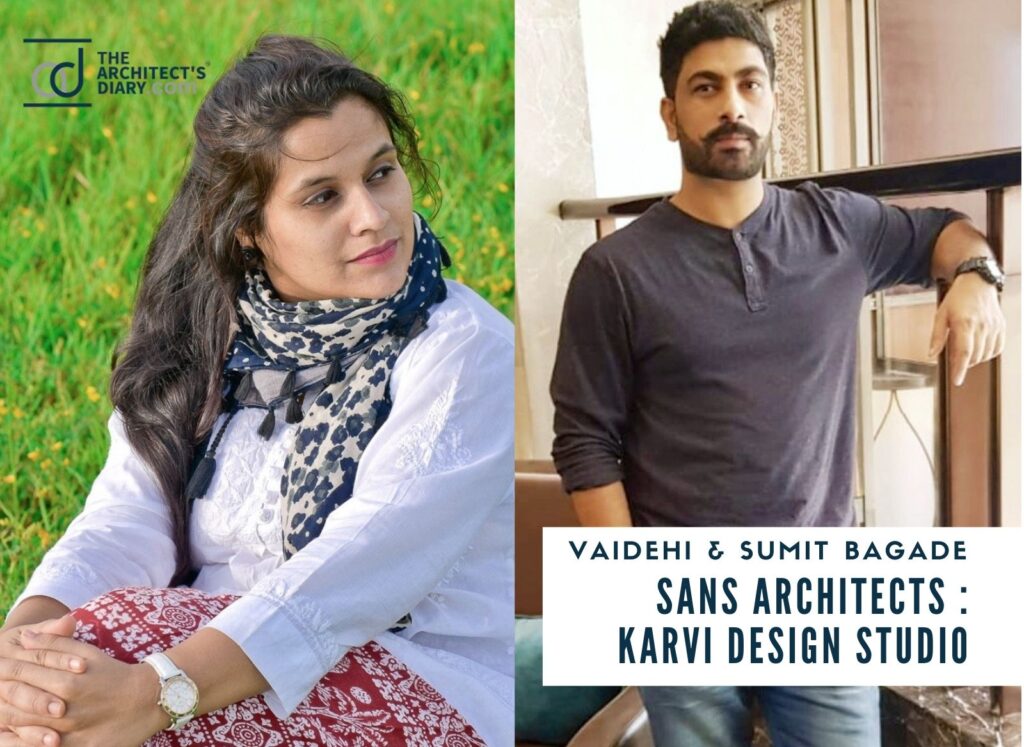 Facebook: https://www.facebook.com/SANS-Architects-Karvi-Design-Studio
Instagram: https://www.instagram.com/sans_karvi/