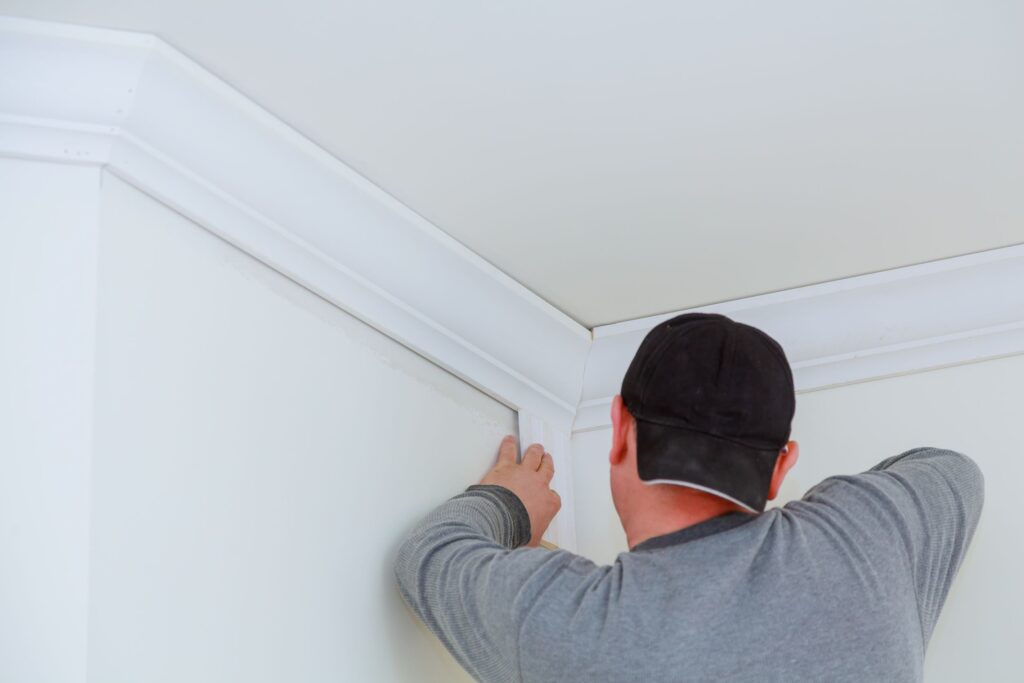 Over time, you may find the need to renovate your home. Renovations are done to improve your home's comfort, create a larger space, improve aesthetics, and increase value. You can choose to revamp some areas of your home or the whole of it.
One type of renovation you can do is painting. A fresh coat of paint on your walls, cabinets, or even ceilings and trims can give your home an instant facelift. And, while you can DIY this particular project, the results are often not as satisfactory as when it's done by a professional, who'll surely leave your home pristine after the job is done. This is because a professional painter will know what colors will work best and how to do the task effectively to achieve your desired results.
This article looks further into why you should hire a professional for ceiling and trim painting. Keep reading to learn more.
1. Get Help With Choosing Paints
Selecting the right paint for your home interior can be more challenging than the painting work itself. When making this decision, you need to consider various factors, such as coverage, color richness, smell factor, and wash ability. For instance, it's best to select one that can cover up the flaws on your ceiling. Furthermore, when painting trims, it's ideal to use paint that's easy to clean, such as one with a glossy finish.
Fortunately, a professional painter can guide you on the best type of paint, depending on your goal. For example, you may want to paint colors that match your interior decor or color scheme, or make your home brighter.
Also, there are various paint brands available in the market, but not all of these are good-quality ones that using them may make you repaint sooner than expected. A professional will know exactly the best brand for your needs, having tried numerous brands for years.
2. Obtain An Accurate Quote
When you decide to paint your trim and ceiling, you start by estimating how many gallons you'll use to help you set a budget. However, your estimates aren't right all the time. You may find yourself making trips to get more paint. As a result, you end up spending more than you initially intended, which might cause a dent in your wallet.
To avoid such inconveniences, consider hiring a professional. Before informing you how much you'll spend, they'll first assess the state of your ceiling and trim to determine whether repairs ought to be carried out before painting. If there's a need for such, the costs will increase. Also, a professional will determine whether there's a need for a special primer or paints with primer. Despite the possibility of high costs, the good thing is you'll get an accurate quote that'd help you get rid of unnecessary expenses down the line.
3. Save Time And Avoid Any Hassle
With the availability of DIY videos and other types of resources online, you may consider doing the pain work by yourself. However, painting your ceiling and trim may be time-consuming. With the help of a professional, you can save yourself all this hassle. Instead, you can use this time to concentrate on other important aspects of your life, such as your work or family. Additionally, professionals understand well the steps involved in painting these parts. Therefore, they'll use less time to complete the work.
Furthermore, DIY painting requires you to purchase essentials, such as brushes, a ladder, tape, and many more. On the one hand, hiring a professional means you don't have to go through the hassle of getting these tools as they already have them.
4. Better Efficiency
Efficiency in painting is determined by the amount of time and paint you use.
Due to the experience that a professional has, they know how to use less paint and still achieve the desired finishing. Also, they've already mastered the art of painting, which helps them complete the job using minimal time. On the contrary, when you do it yourself, you may use up a lot more time as your skills are limited. Also, you may find yourself taking breaks every now and then to refer to the tutorials.
5. Get A Better Finishing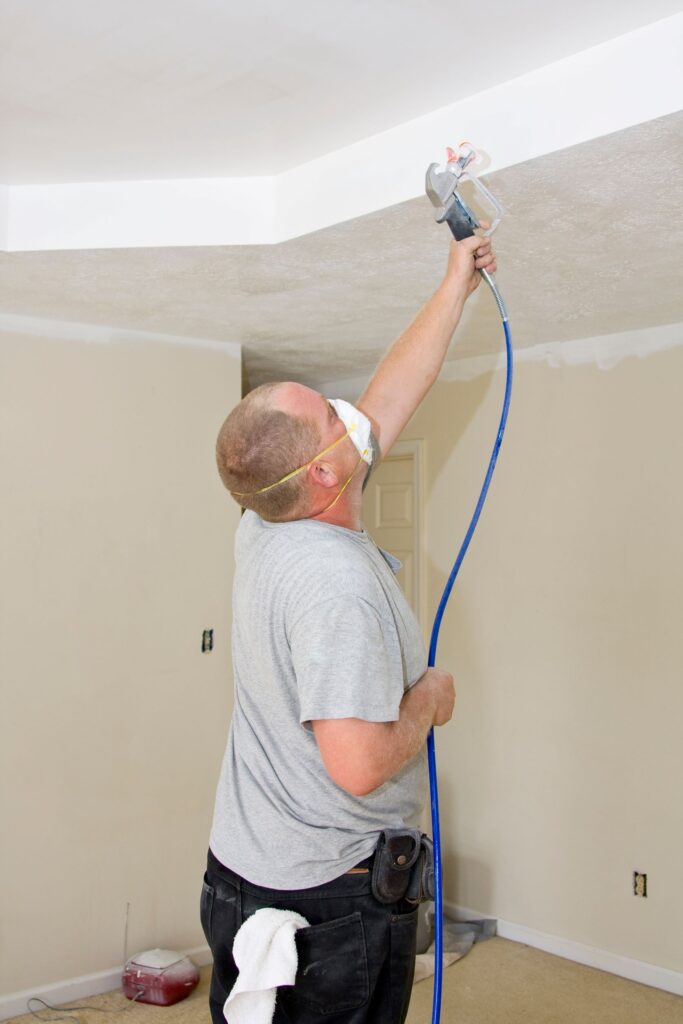 Your home's paint forms a huge part of its aesthetics. Hiring a professional to paint your ceiling and trim will help you get a better finishing because of two things — experience and equipment.
Professionals have more experience in painting than you. Therefore, they have lower chances of making mistakes, unlike when you do it yourself. The lesser the mistakes, the faster the work will be done and the lower the costs incurred.
Meanwhile, the types of equipment used determine the finishing you'll achieve. For instance, there are specific types of brushes used to paint the ceiling, like angular trim brushes. Also, you may need to use other tools, such as paint rollers and paint sprayers, which are crucial in situations that you may not be aware of. For example, rollers are used when you want more precision and minimal clutter, while sprayers are used when you want to utilize less time and you're okay with making a mess.
6. Achieve Your Expectations
Your home can be a representation of your personality. For instance, the colors, designs, and textures you use can tell more about you. Warm colors, like pink, can show that you're friendly and welcoming, while cool colors, like blue, may say that you value harmony in your home. By bringing a professional on board, they'll know how to play with colors to help you fulfill your expectations.
Also, a professional will help you achieve a more customized look. For example, if your home doesn't have a high ceiling, you can hire a reputable painter to make it appear higher through appropriate ceiling and trim painting methods. For instance, if you have dark walls, a professional can advise you to paint your ceiling bright colors to achieve the illusion of depth and height.
Summing It Up!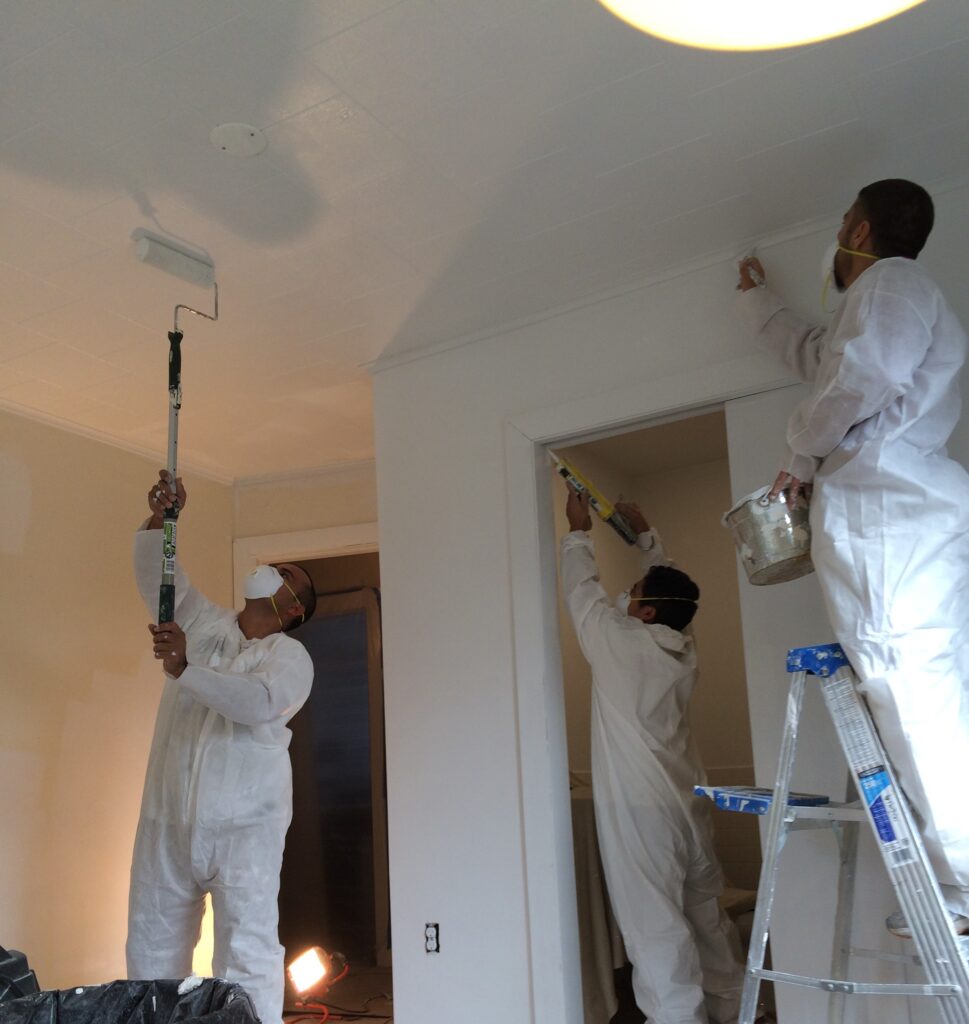 You may consider renovating your space to achieve various effects. For instance, you may want to increase your home's value, add some personality to it, increase its comfort level, spruce up its overall aesthetics, and many more.
You can start by repainting some parts, such as the ceiling and trim. For this, you can either do it yourself or hire a professional. However, choosing the latter is a better option, thanks to their skills, experience, and the tools and equipment they have. By getting the services of a professional painter, you can achieve your desired look in no time.