&nbsp
Wallpaper Adds Drama To This Residence| Sonu Mistry Design
Firm "EVOLVE" believes in concept which could redefine the space evolving into functional & contemporary design. Designs are an amalgamation of technology, art, architecture & user's criteria.
The process of designing which began with the tip of a pencil of architect ended with minute detailing in each and every corner and nook of the house carrying the sense of art, architecture, and experience of previous projects done by the architect.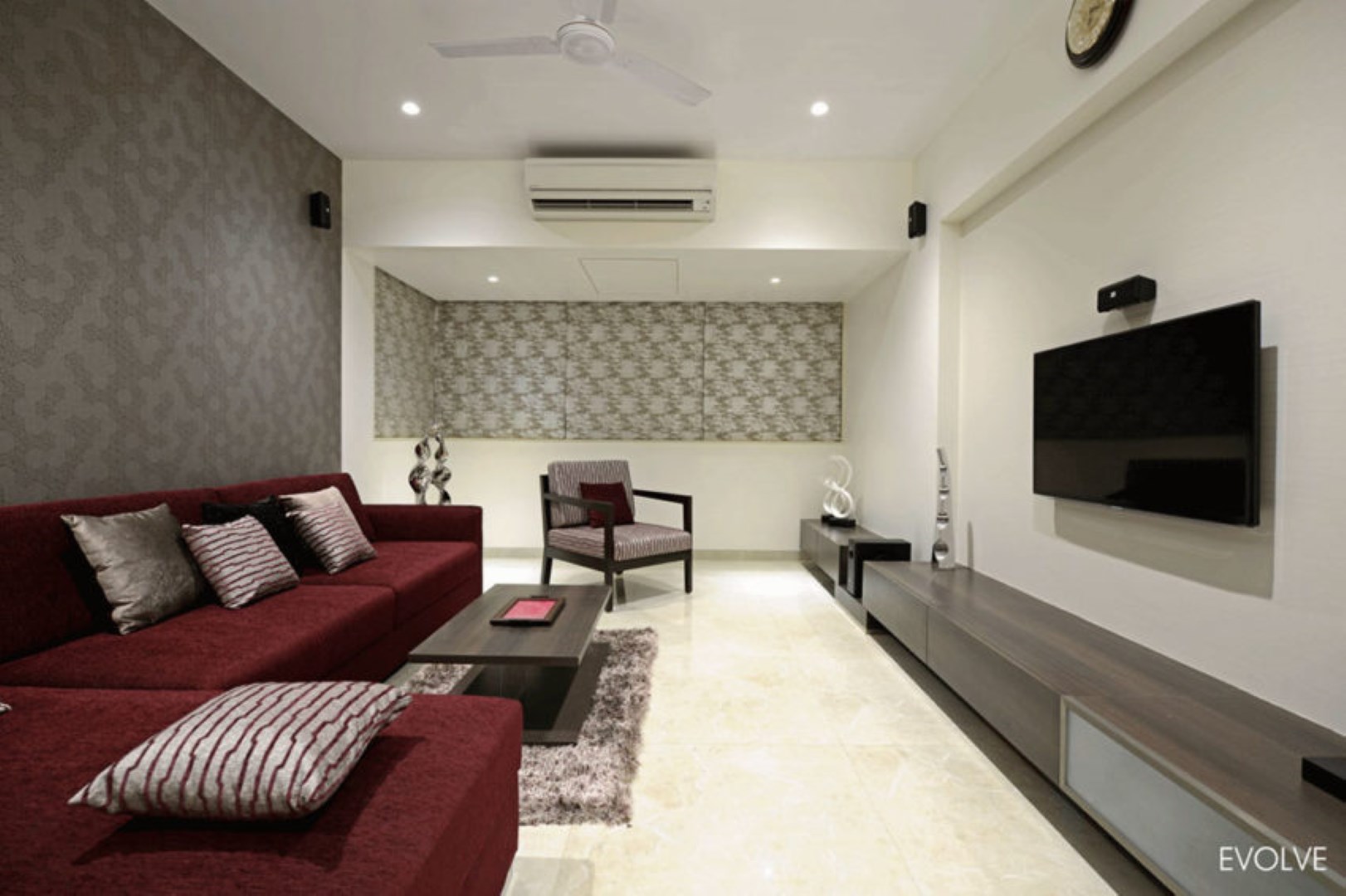 Architect firmly believed that in order to retreat yourself from hectic modern life, you need a space where you can just slow down, rejuvenate and indulge your senses to which we call a "home". Thus, this house designed in south Mumbai is modern-contemporary home with splash of fresh colors & earthy hues.Wallpapers of strips, floral and xorel patterns are widely used in the house which adds drama to the space and further enhances experiential quality of space.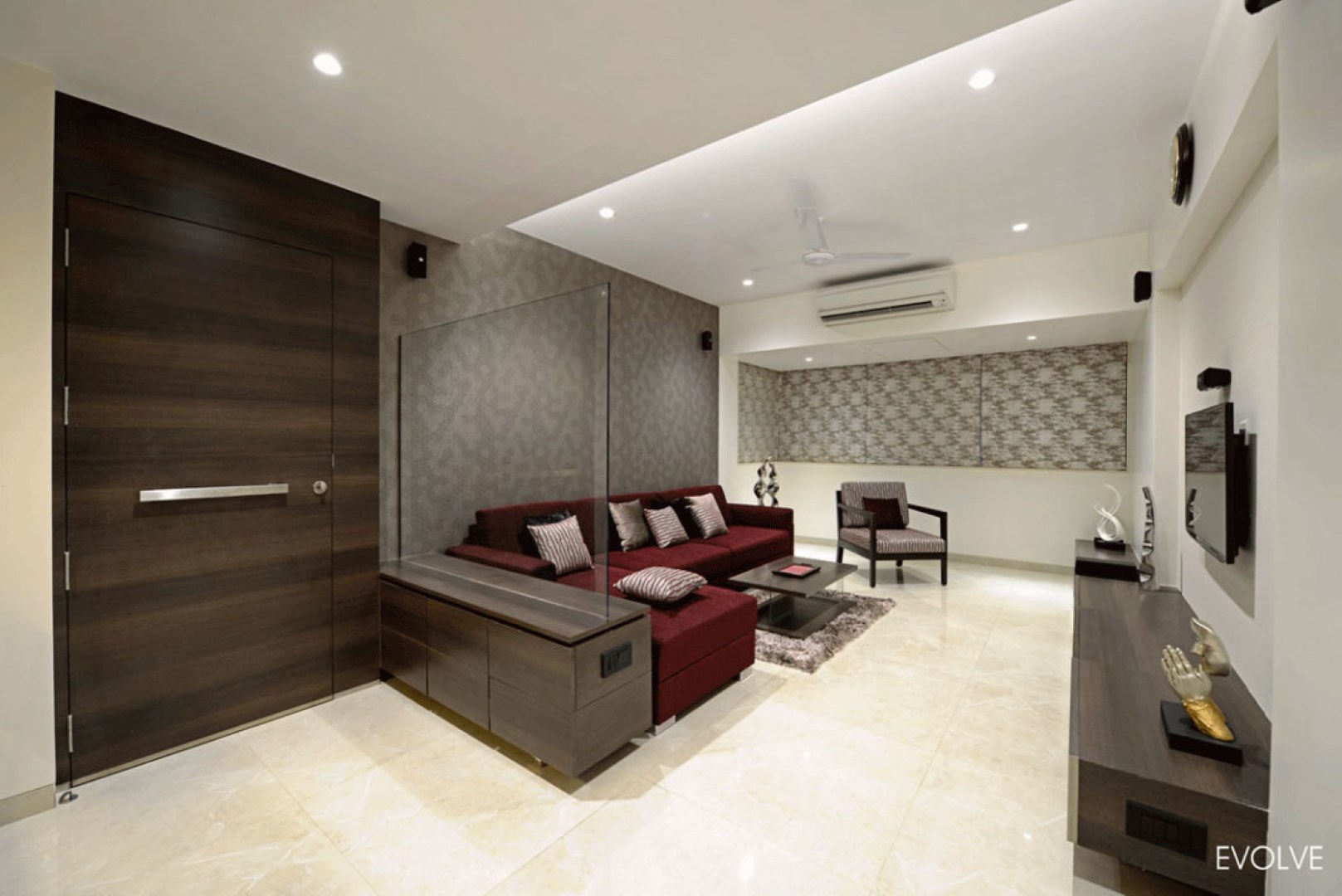 The elegant living room is integrated with classical dinning area to create an perfect oasis for formal-informal gatherings of a family in today's lifestyle. Juxtaposition of light ceiling & floor gives more emphasis on elements of interior.The hanging light  act as work of art apart from the light source.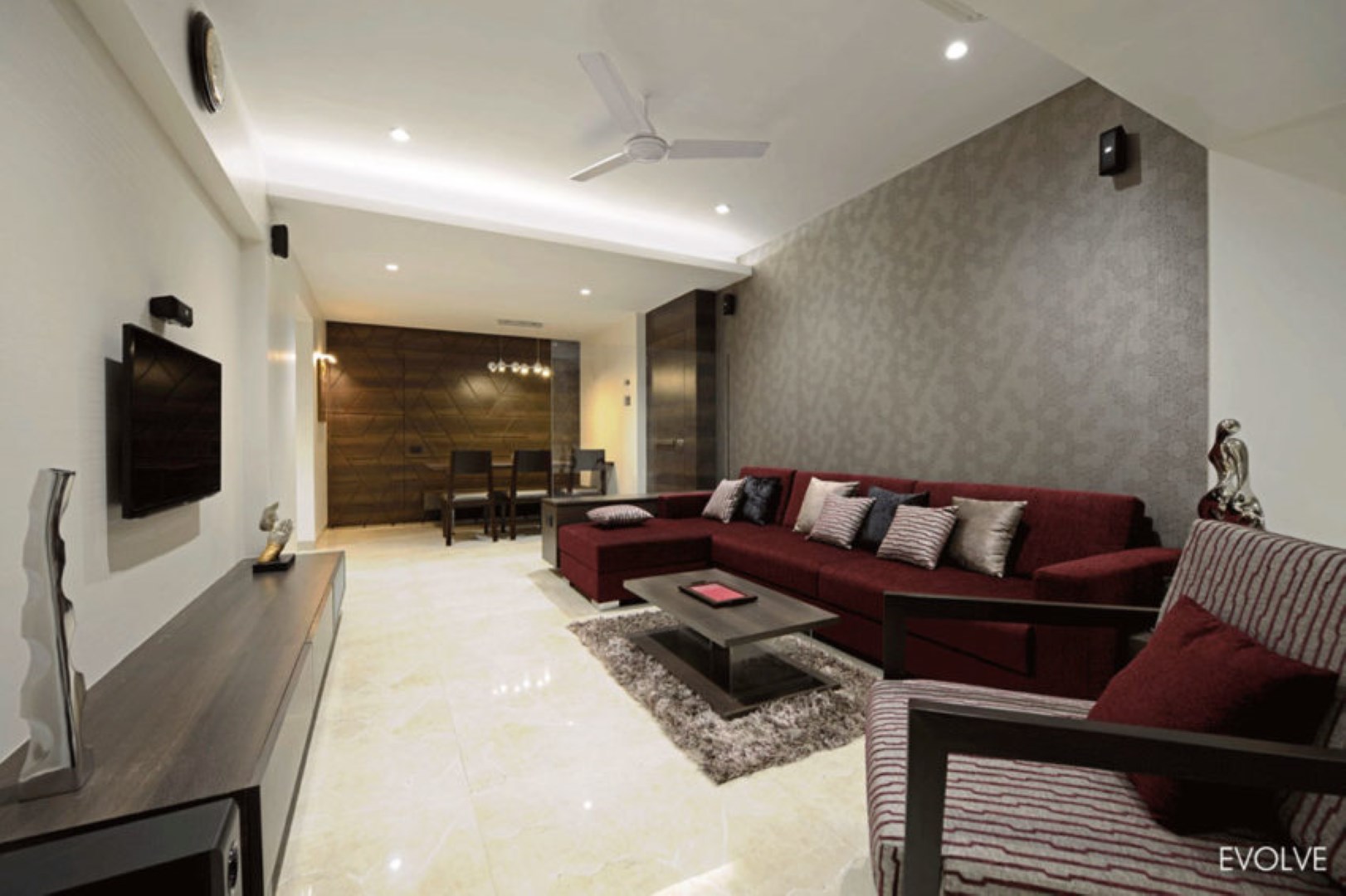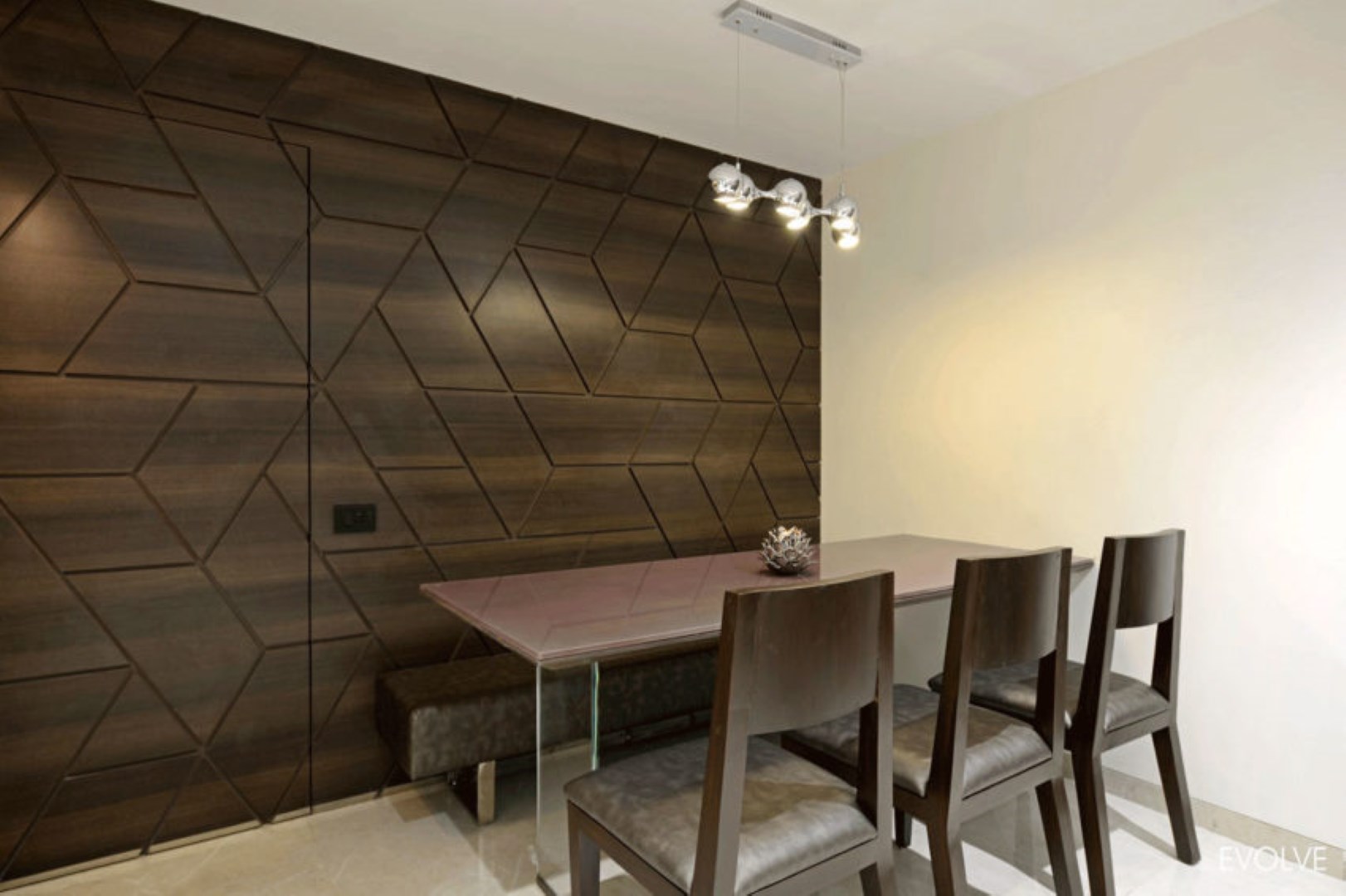 The xorels on the wall of living area & patterned wooden block wall in dinning area gives space a sophistication as well as aesthetics.The lofty ceilings signifies the importance of space by its height and volume. Artificial light is used to create the drama with elegance in space.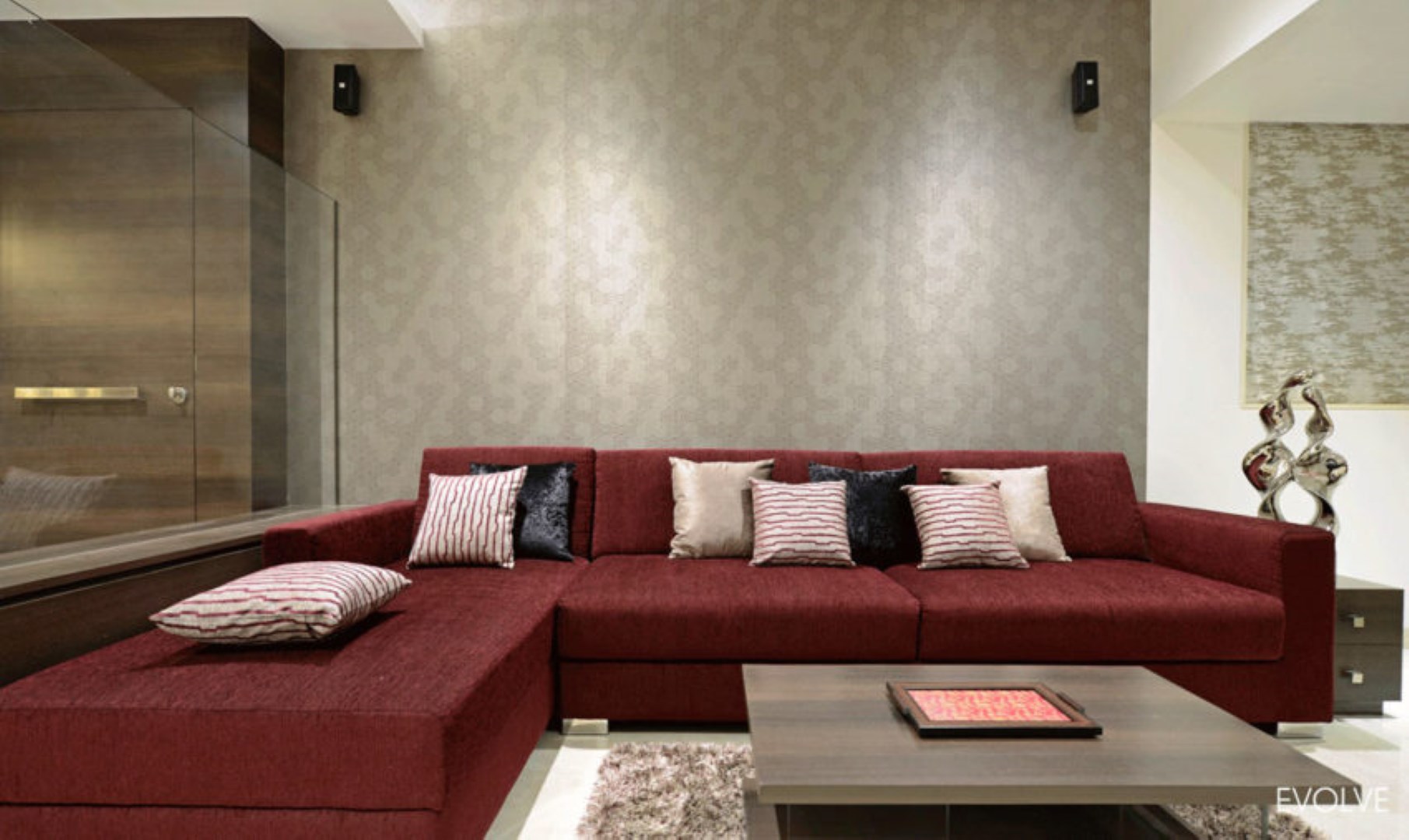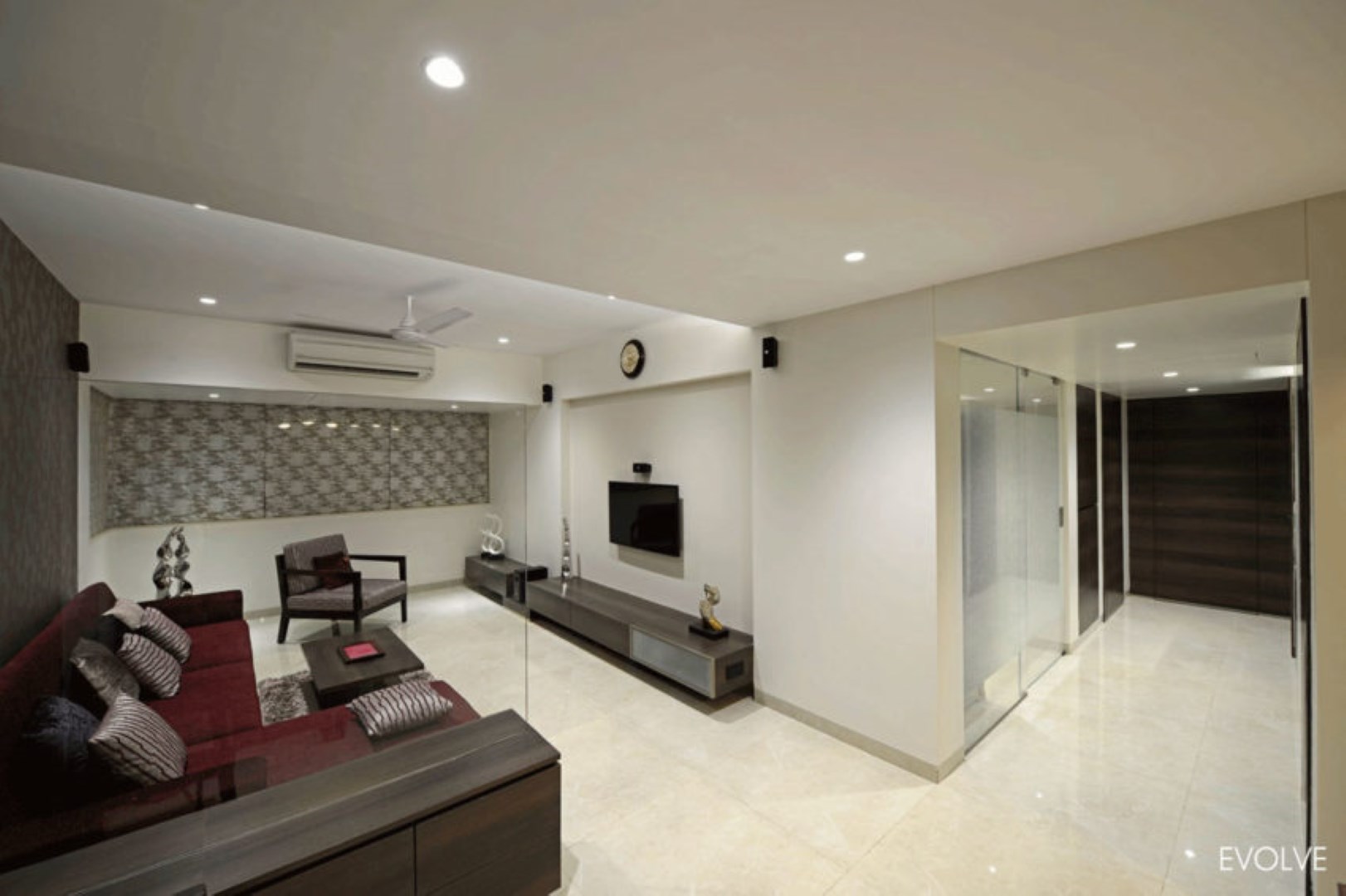 Copper finished shutters & black stone counters along with parallel platform blend the services with aesthetics. Highlighter wall with yellow strips make the space lively. The use of color yellow is intentionally done only in kitchen to signify the importance of fire in the space.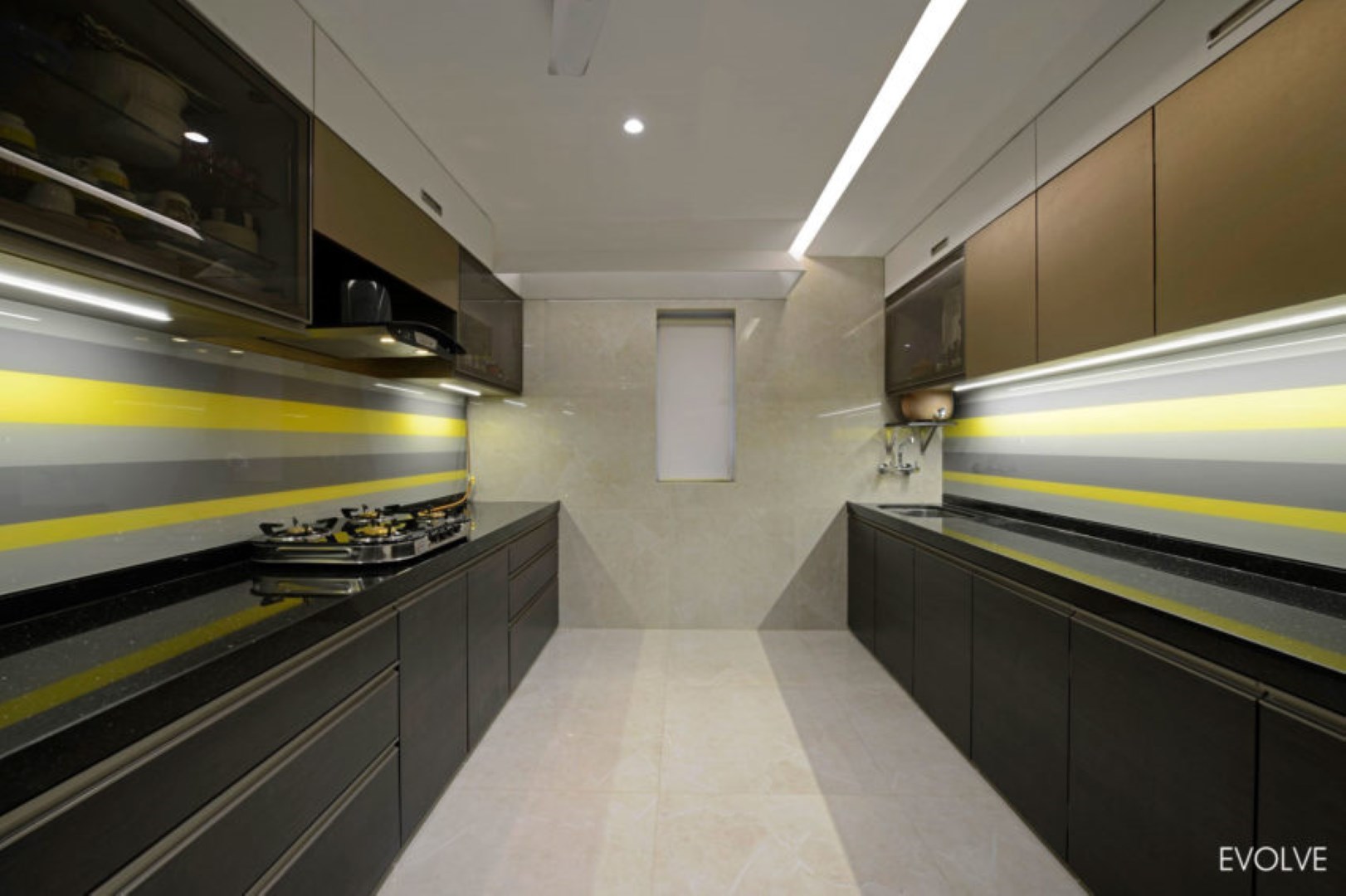 Also, Separate wet and dry area adds upon the ease of functionality creating a user friendly bathroom design.Glass partitions are used to separate shower area and give  bathroom a visually lager space and added versatility to  the space.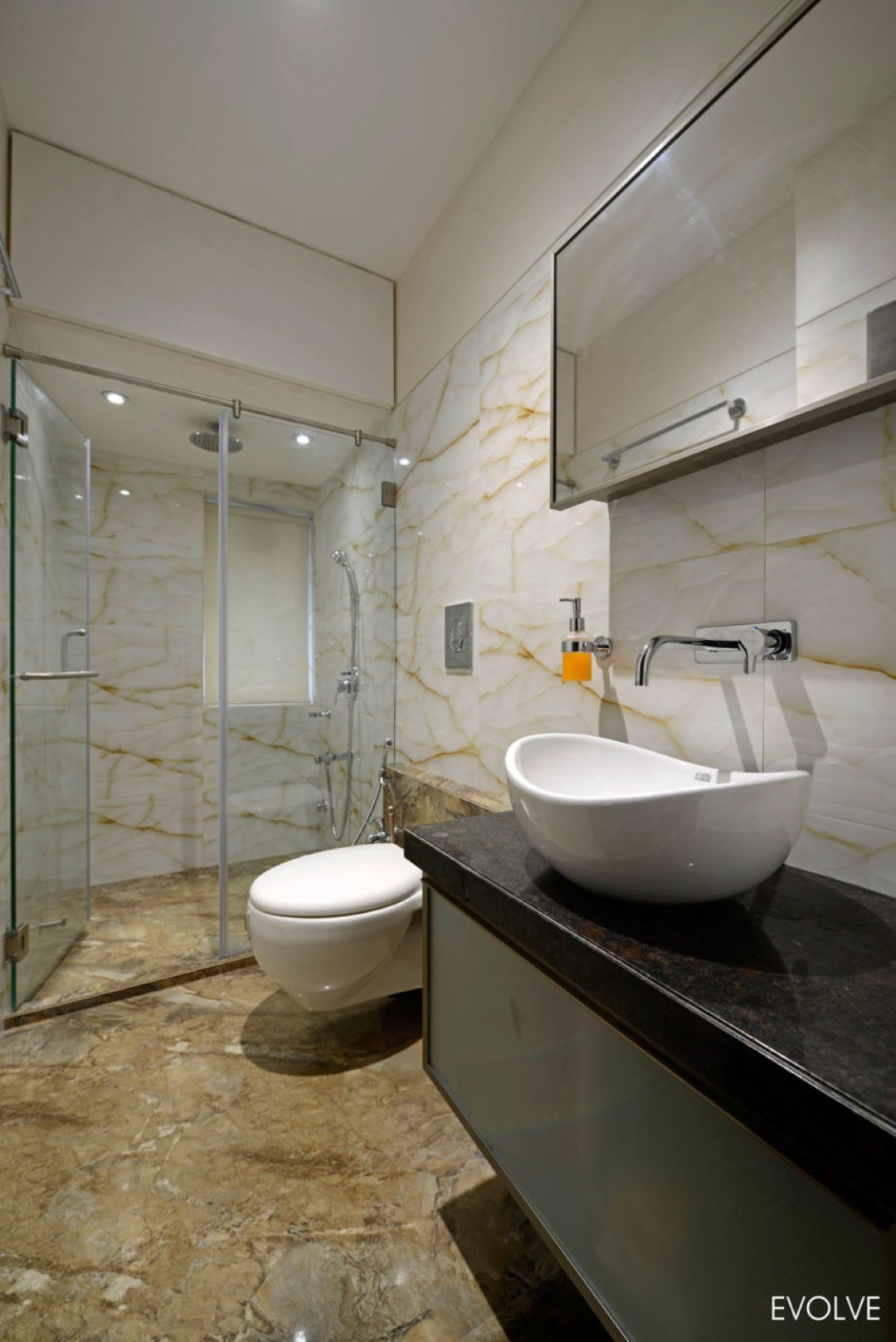 Floating vanities and basin add to further reduce the footprint and enhances minimalist mood.Generous mirrors on shelves of bathroom further enhances the sense of of space and its usability added with drama and decor .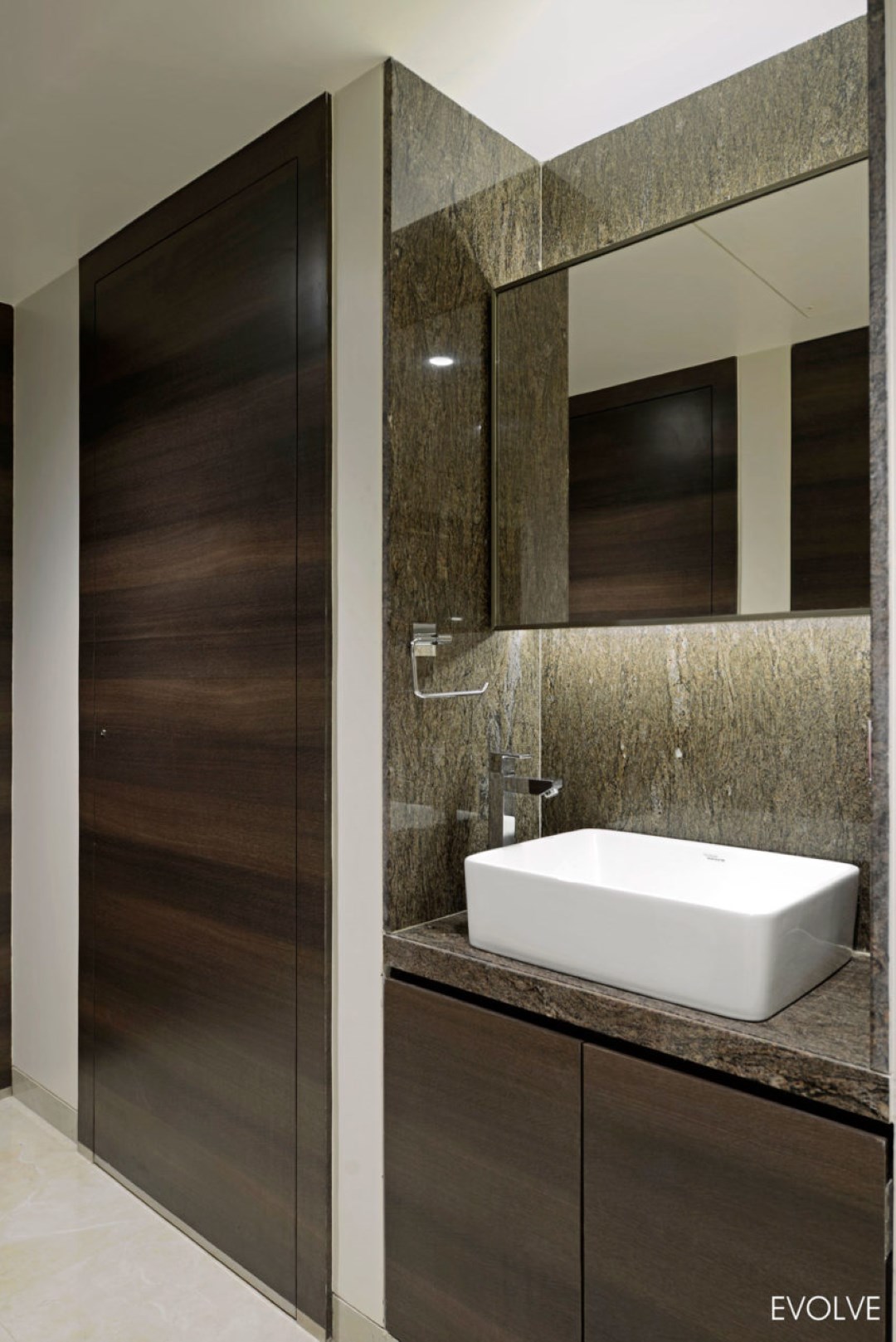 Use of Spanish designer tiles on walls, onyx flooring give bathroom a seamless luxury with neatly amalgamated services. Bathroom's vanities and accessories are wisely chosen keeping in mind the function and fashion of industry and users.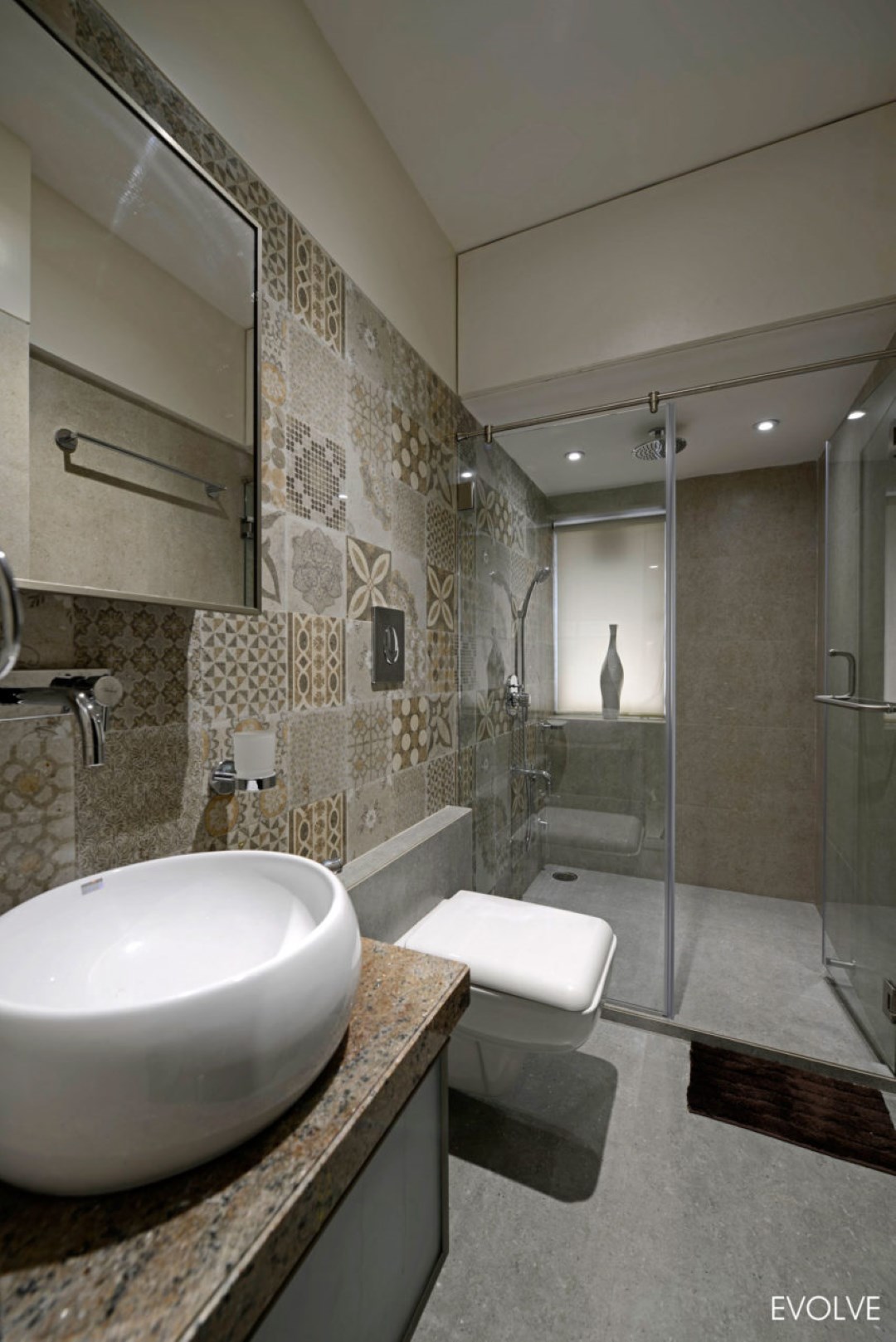 Bedrooms here are well planned with earthy hues, minimalist furniture & fresh/warm wallpapers. Linear pattern of wallpaper demarcates the flow of natural light in the space apart from enhancing the aesthetic and environment of bedroom.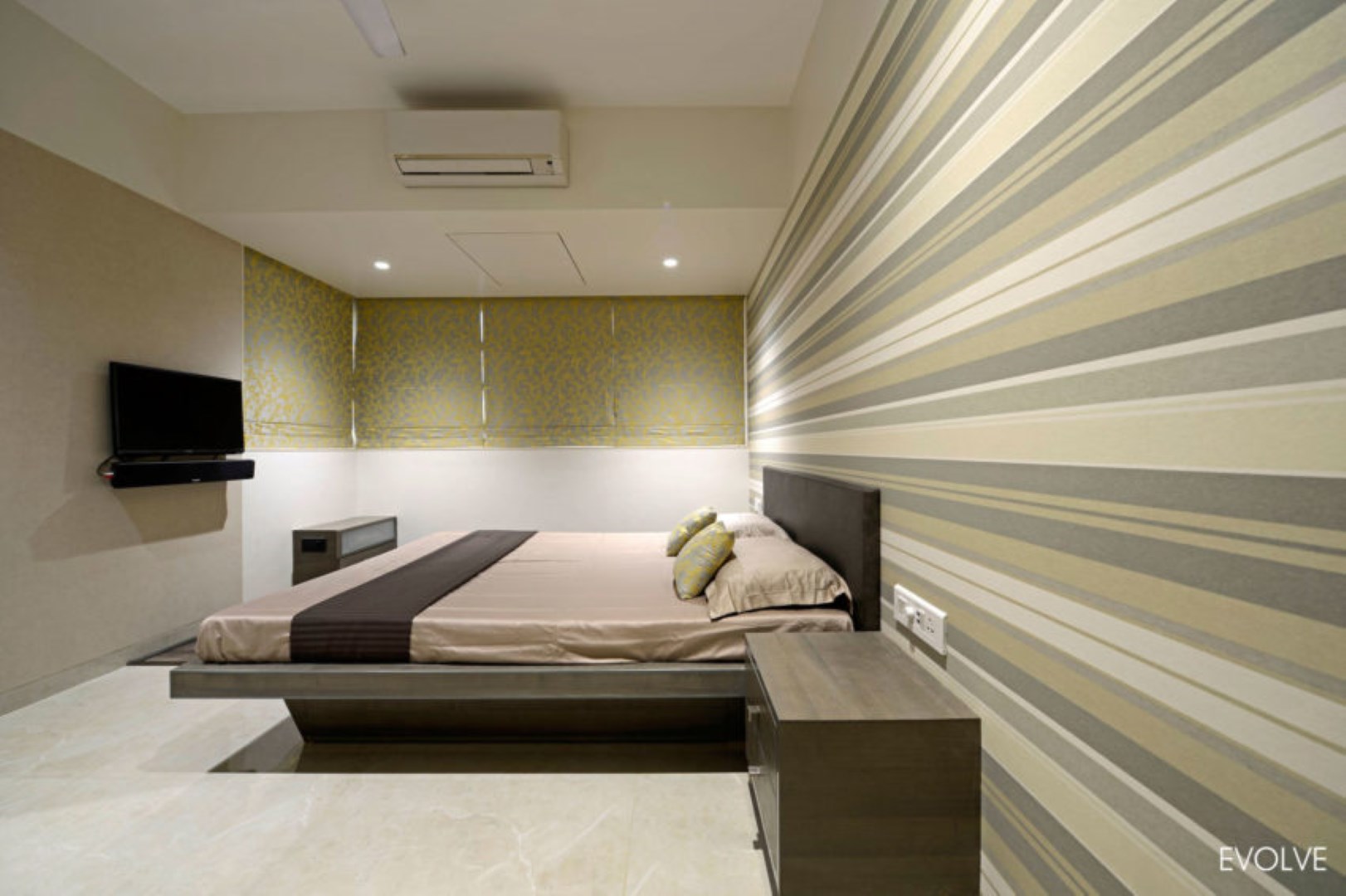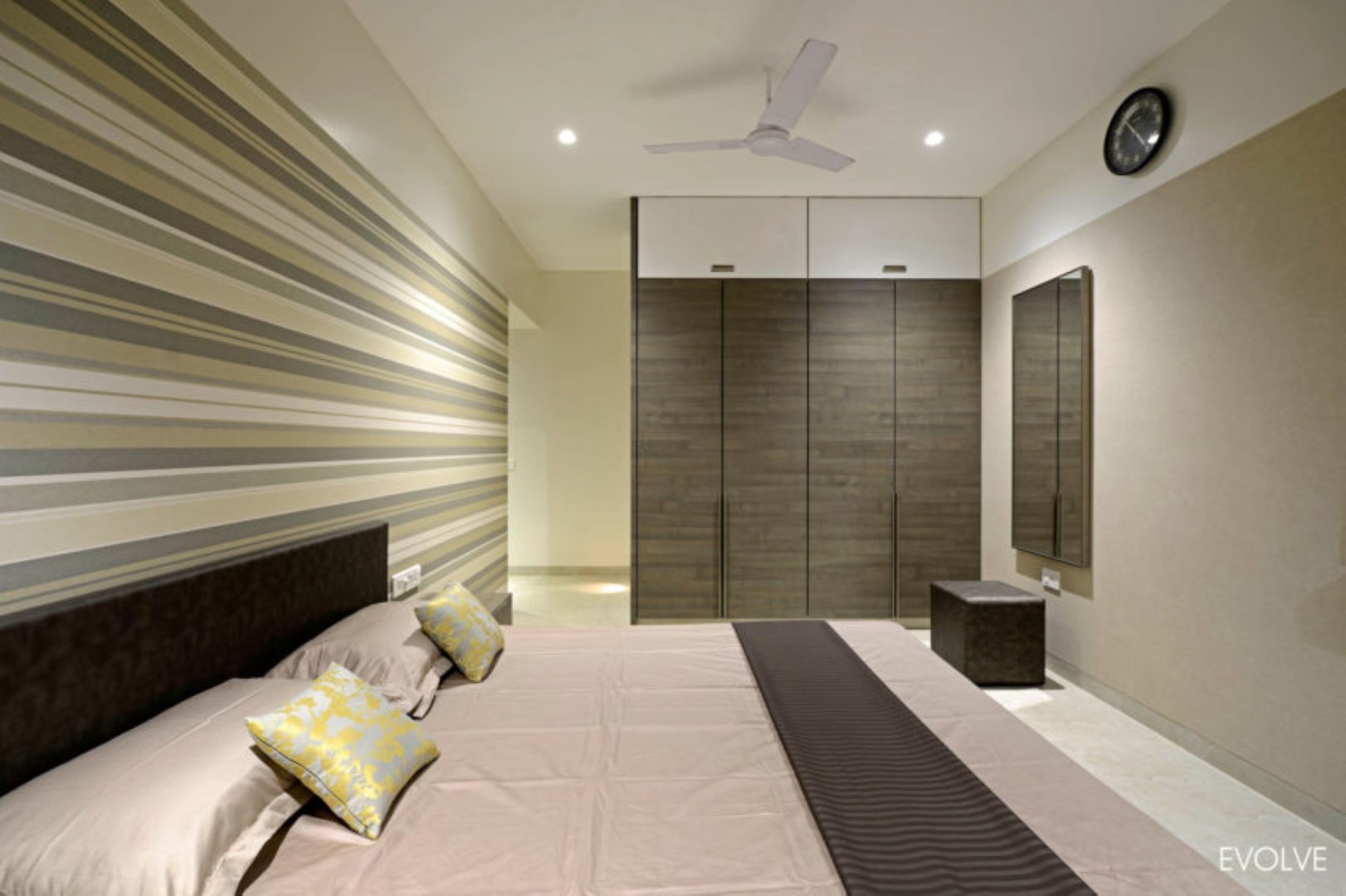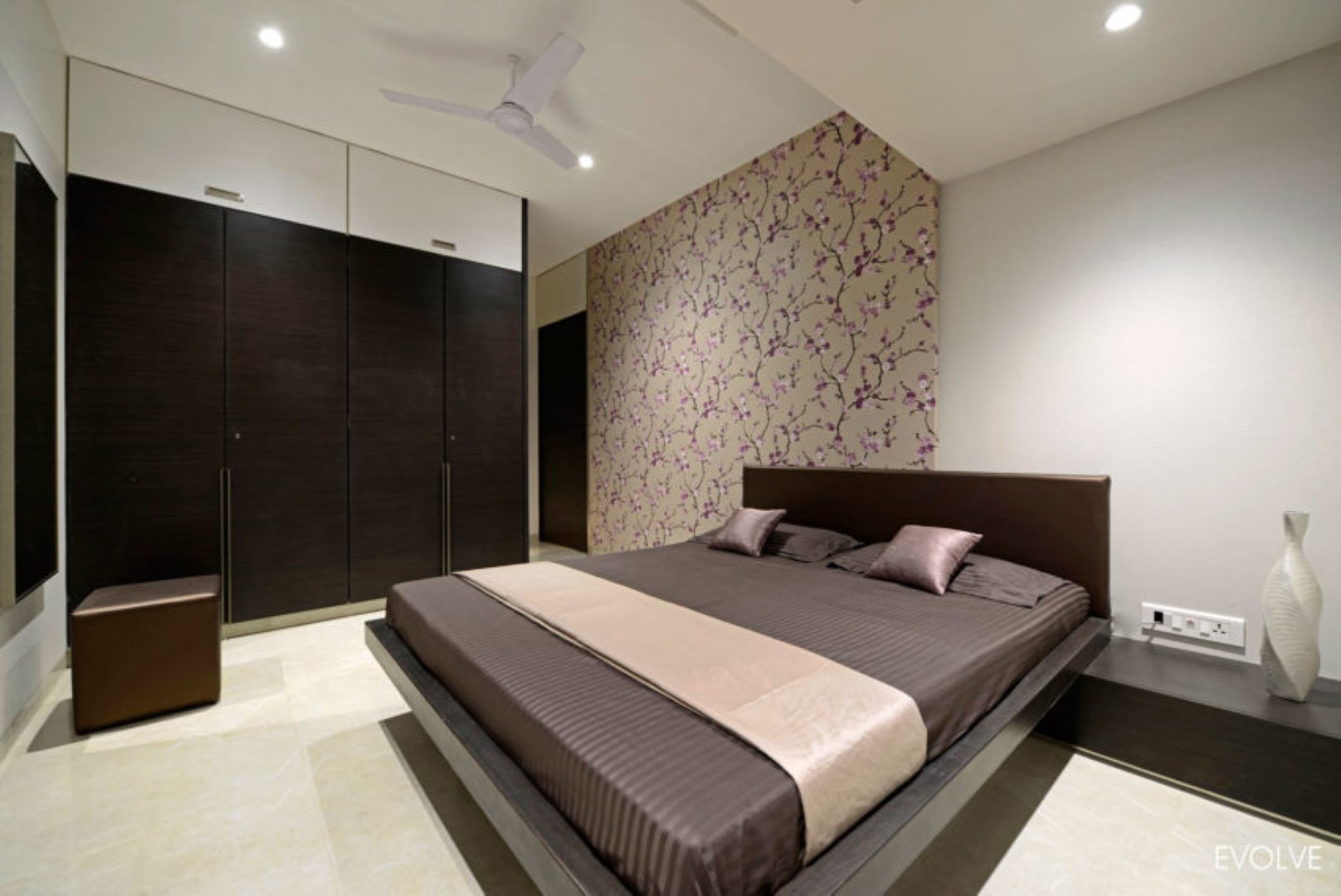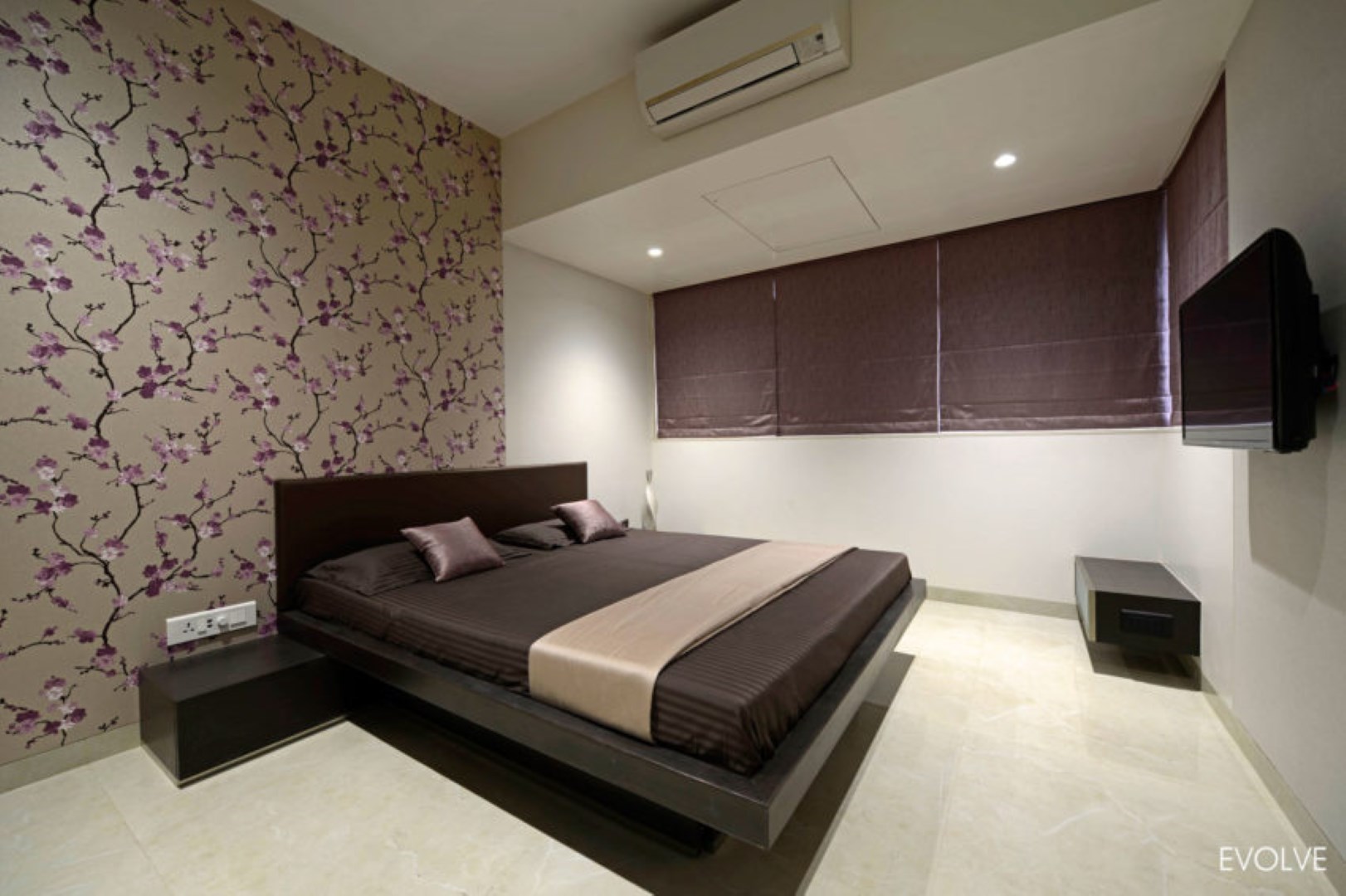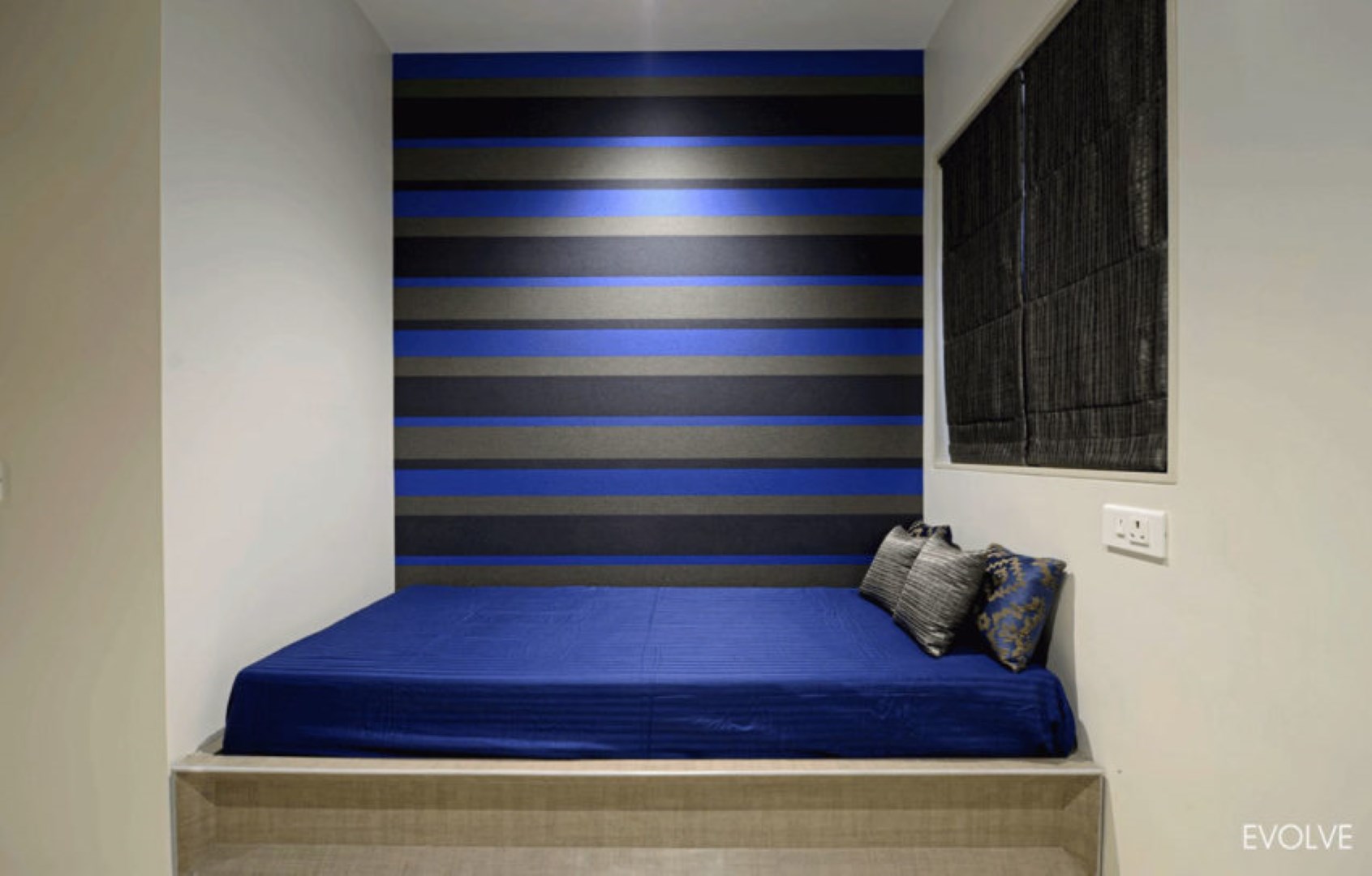 Fact File:
Architectural firm: Sonu Mistry Design
Principal Designer : Sonu Mistry
Location: Mumbai
Text credits: Arjavi Patel