Vintage Elements Refurbished To A Contemporary Workspace | P&S Associates
Designing our own office was always a dream for us and this was fulfilled quite early than we expected. When we decided to begin with the same, we somewhere knew what we wanted and were on the same page. We wanted a very natural and soothing office. Hence we decided to use such colors and materials to keep it raw and classy at the same time.
Visit: P&S Associates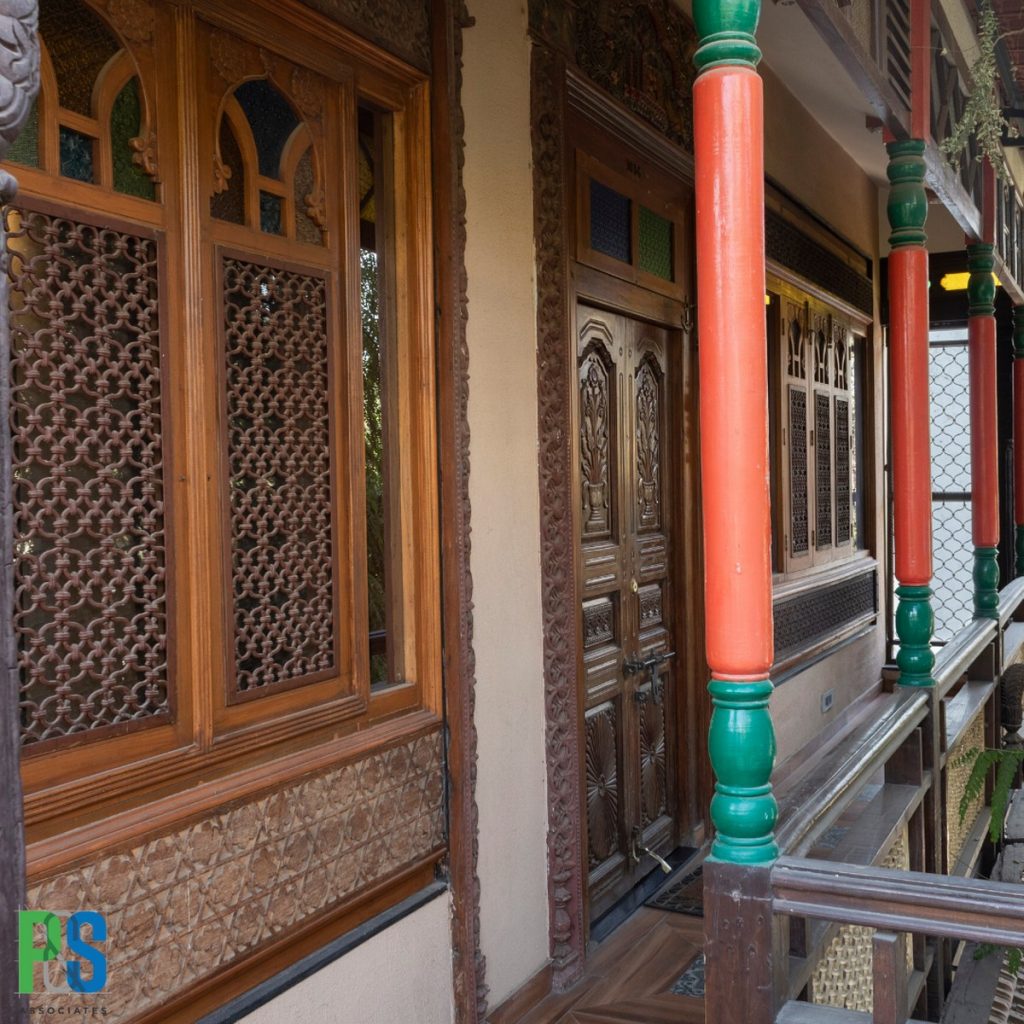 The first thing you will notice when you come is that we have used a lot of wood. It is our favorite material as it gives a very rich feeling. We have also used a cane in our table and cabinet design which adds to the beauty of the office.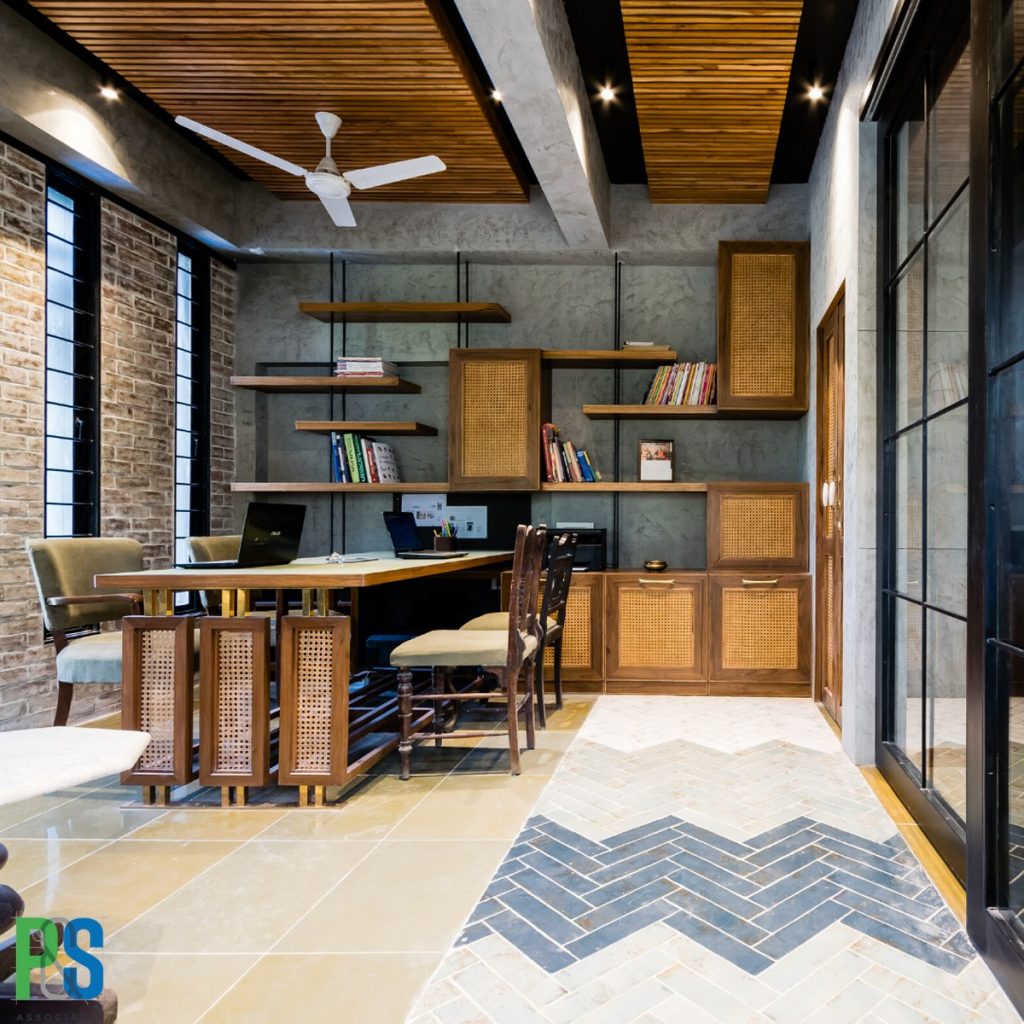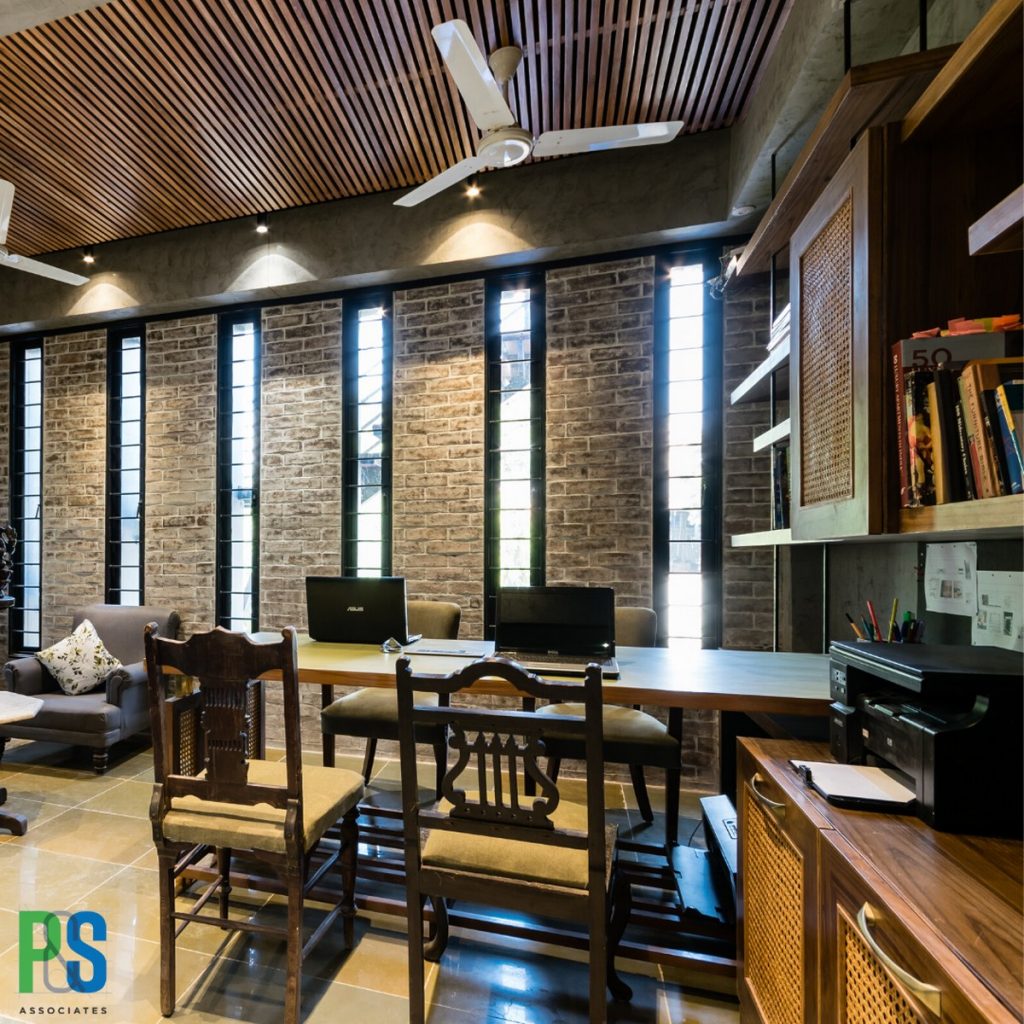 The next thing is the beautiful elongated windows. They are perfect for natural lighting in order to consume as less electricity as possible. We also have designed them in a particular fashion so as to avoid the heat as it is in the west direction.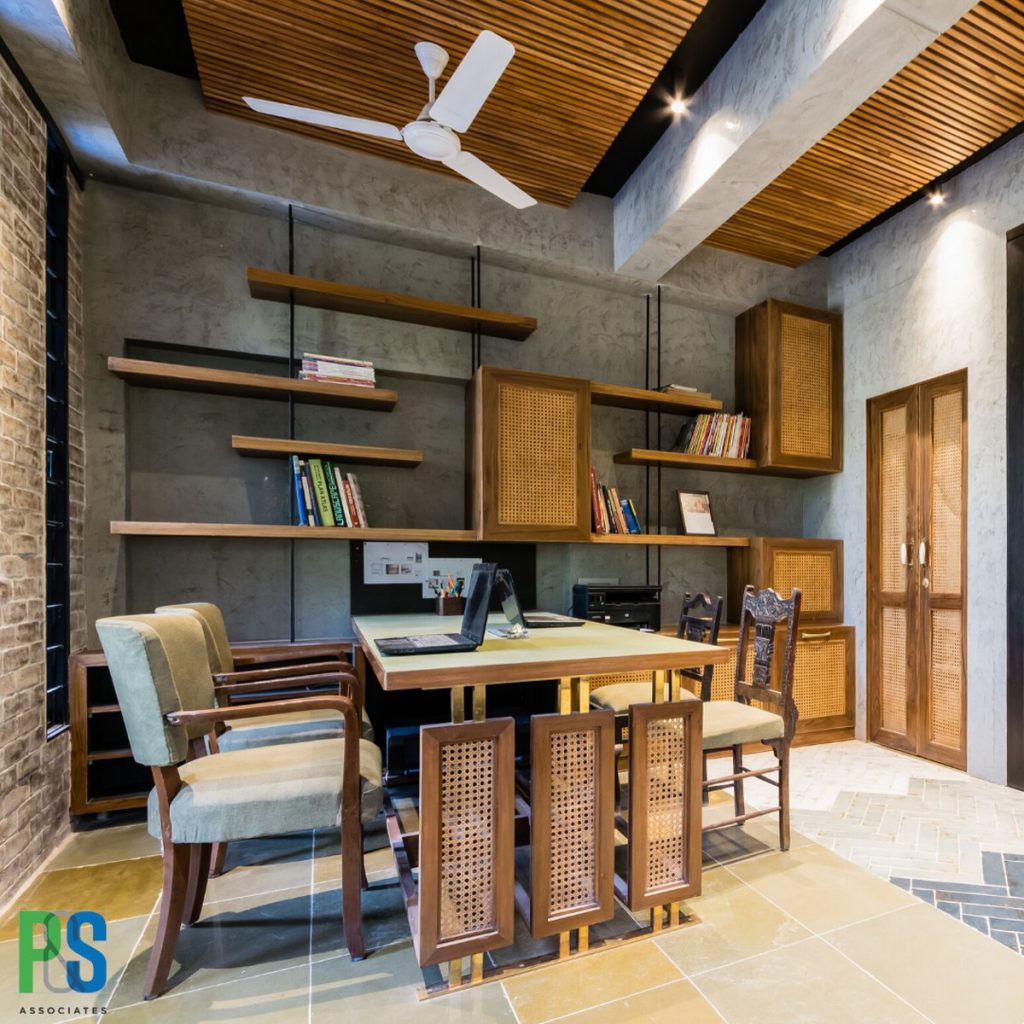 The flooring is also made up of Kota stone which is again a natural material. The colors are a perfect combination of warm tones. They enunciate sheer class, style, and panache. The best part about our office is, it has this quintessential vintage look. The main doors of our office are restored and installed, belonging to a historic era.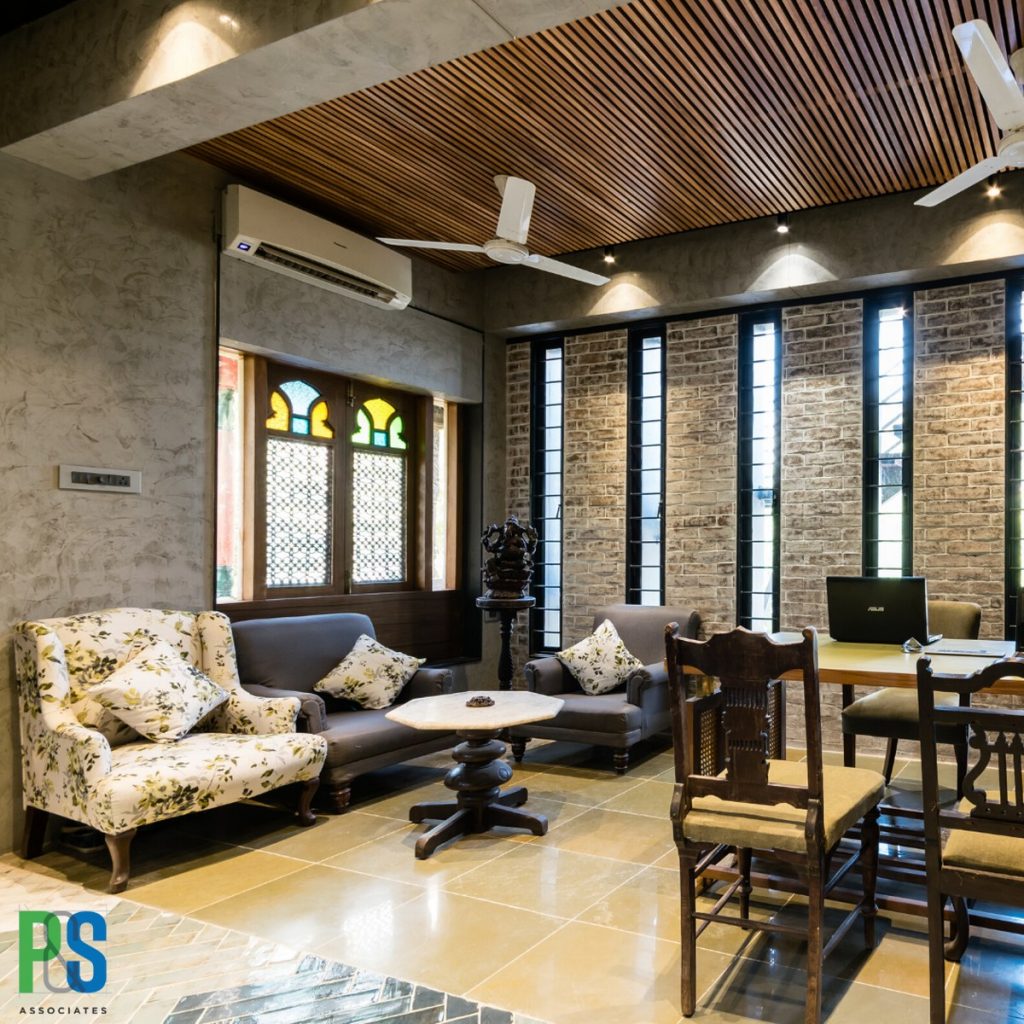 The main door is connected to a Jharoka, which is made up of railings and pillars which again are restored from the former times, used in boutique homes. Even some elements within the office are restored elements belonging to various bygone eras.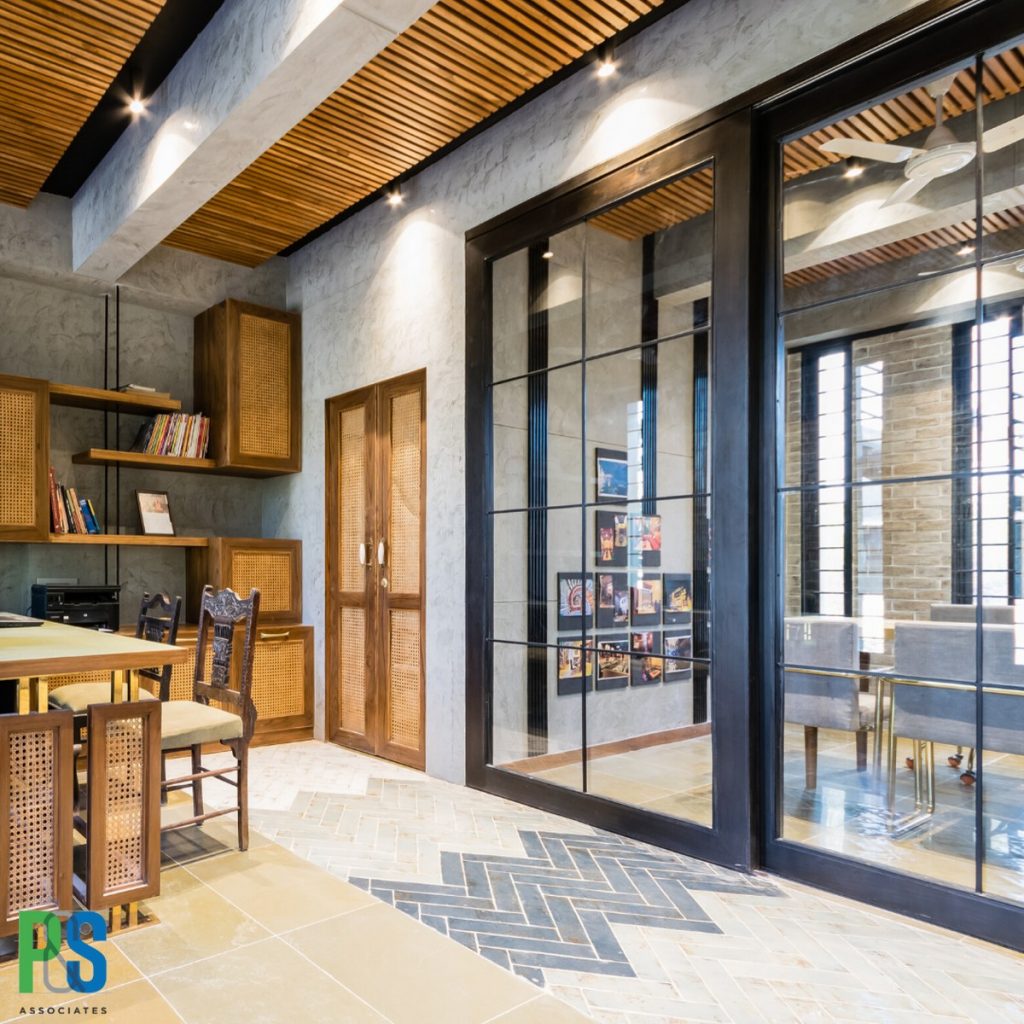 Our office is located on the first floor and hence we designed a unique staircase to reach the same. While we were constructing the office, we had a lot of residue of TMT bars and we were a little disappointed for having so much waste. That is when the idea clicked us and we made a railing of the same. This was a literal best out of waste.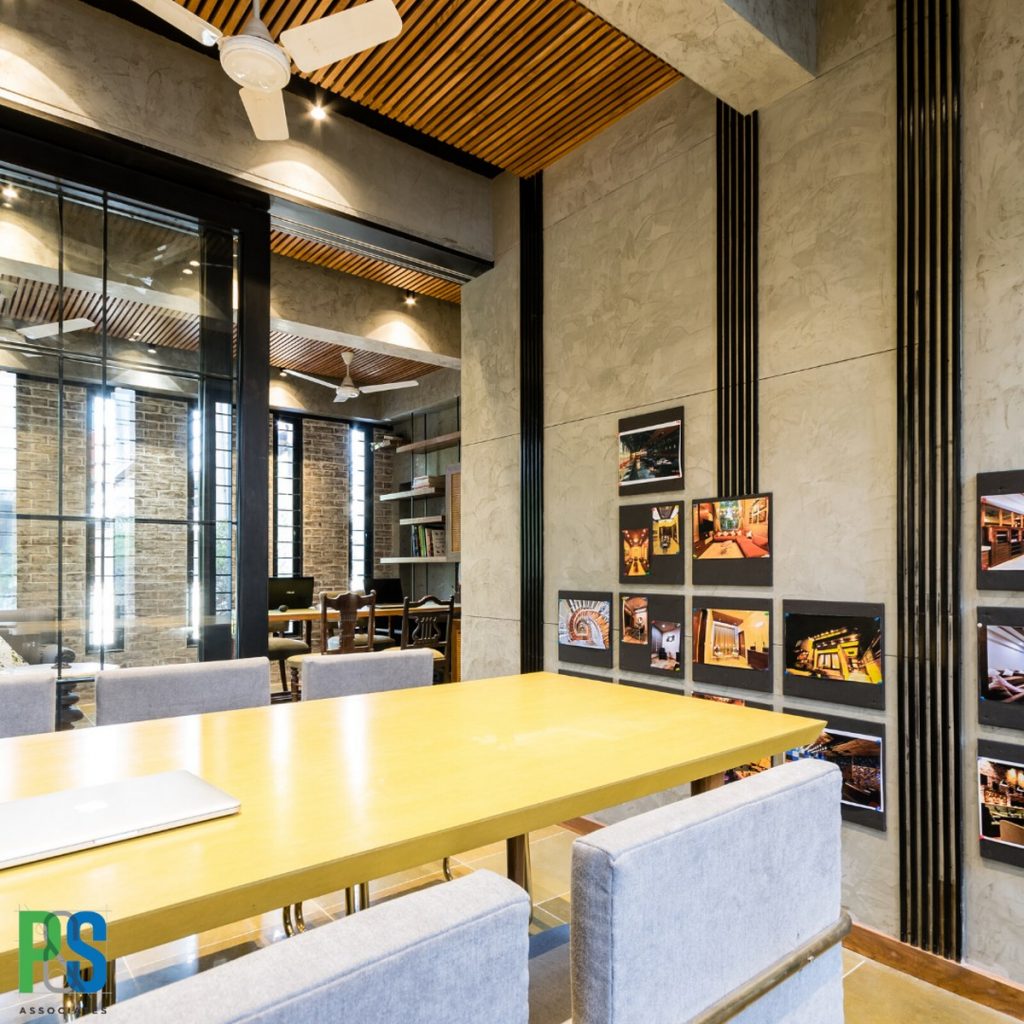 We wanted to have a very natural looking office which comforts the eye as soon as you walk in. It also says a lot about our work and communicates the same to our clients when they come in for a meeting.
FACT FILE:
Firm: P&S Associates
Location: Ahmedabad
Project Type: Office Interior
Principal Designer: Sachishah & Palnashah
Area: 700 sq. ft.
Year: 2020
Photography: Palna shah & Purvi Patel