The Retail Experience at jewellery shop located amidst the synthetic landscape of the city, is elegance embodied, like something displaced right off of the Upper East Side and landed on the busy and buzzy streets of Ahmedabad.
Visit: Design Salt Studio
Uniquely Appealing Retail Experience at Aevanta Jewellery | Design Salt Studio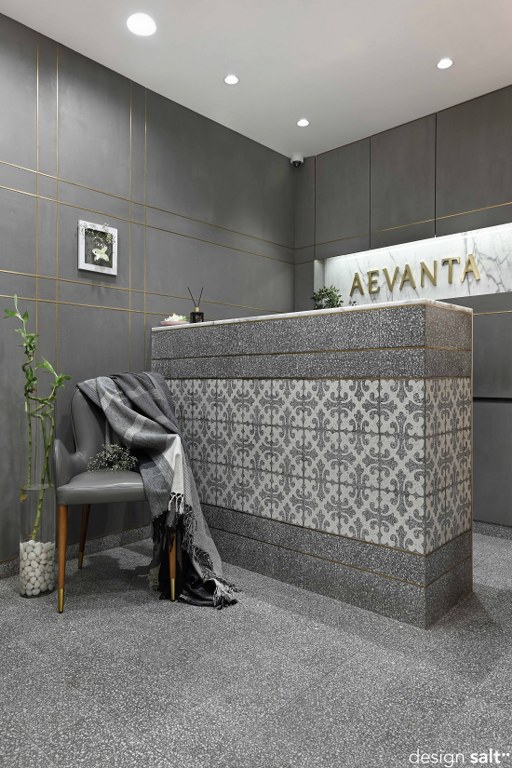 "The design draws a lot from the products and identity the brand puts forward to its customers. From the initial stage of conceptualization, we were aware that it couldn't be just like any jewellery store, flashy and overwhelming, we had to bring out the meticulous minutiae of the products by downplaying the interiors but at the same time the design should speak of divinity and opulence, after all, experience does affect economics."
This petite place is used to it's most optimum, comprising of a foyer, reception area, owner's cabin, staff area with pantry and washroom, ample amount of storage space and just as much of display.The whole store stands on a humble terrazzo flooring, but the central passage encounters graphic tiles, laid out in a stellar symmetry, for what is a jewellery store without a little drama.
Big on niches, the design sees multiple niches, manipulated as brilliant displays framed in gold. The island displays on the other hand follows the language of the reception; merging into the floor with terrazzo cladding paired with faux grey leather chairs. The central display console however is a different story; custom made with fabricated metal legs and glass enclosure, accompanied by 8 Apollo pendent lights unapologetically takes the limelight.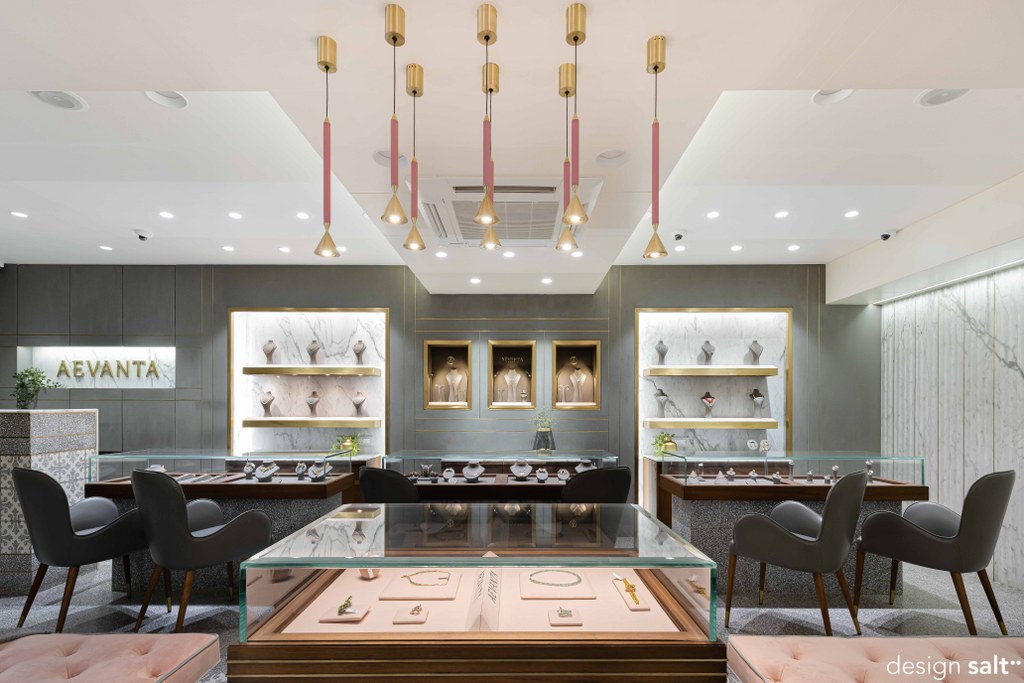 "Sufficient storage being a vital requirement of any retail space, was arduous to achieve, as the space was already used to its optimum capacity, so we landed to this creative solution of keeping low height storage units behind the primary display islands, keeping the volume less crowded and giving enough room for the representative to work and move freely."
The store in its entirety is a refined retail experience for both the costumers visiting and the staff working, aptly furnished to put the brand and its product at prominence, after all design doesn't have to be obvious.
Fact File
Designed By: Design Salt Studio
Project Name: A Jewellery Boutique With Elegance, Elevated.
Project Category: Interior Design
Project Location: Ahmedabad, Gujarat.
Project Size: 1000 sqft.
Project Status: Built
Year of completion: 2021
Photographer credits: Nupur Shah
Text credit: Jyot Patel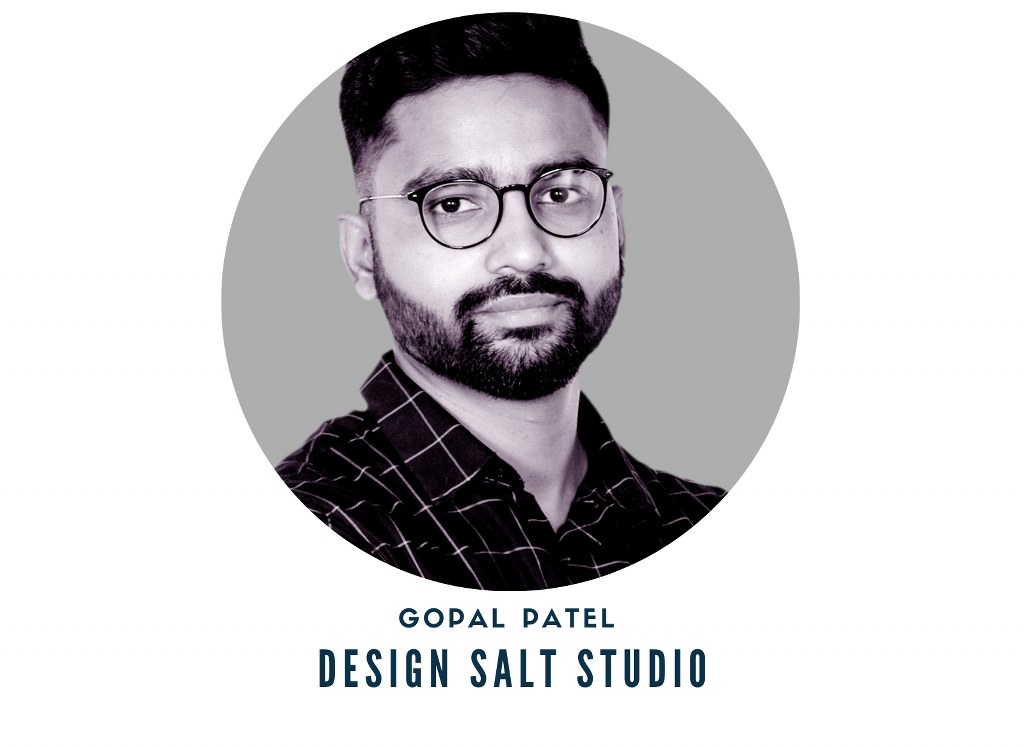 Firm's Instagram Link: Design Salt Studio
Firm's Facebook Link: Design Salt Studio
For Similar Project>>Sense of a Whimsical World decked up in the Form of a Retail Design in Mumbai