Unconventional Cafe Interior Adding Rustic Flavor To Space | Praveen Architects
Previously a space occupied by a corporate bank was leased out for this fantastic café, the space was a typical commercial setup, but this time with a strong room made in 1' thick concrete which was later converted to the kitchen for the café.
Visit: Praveen Architects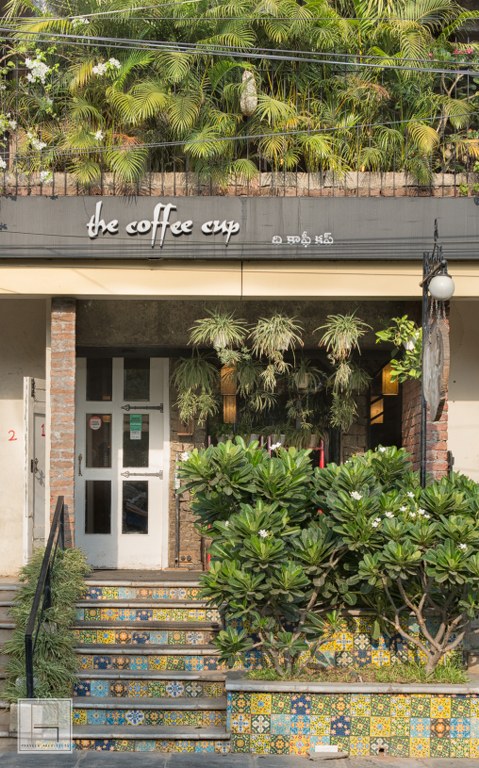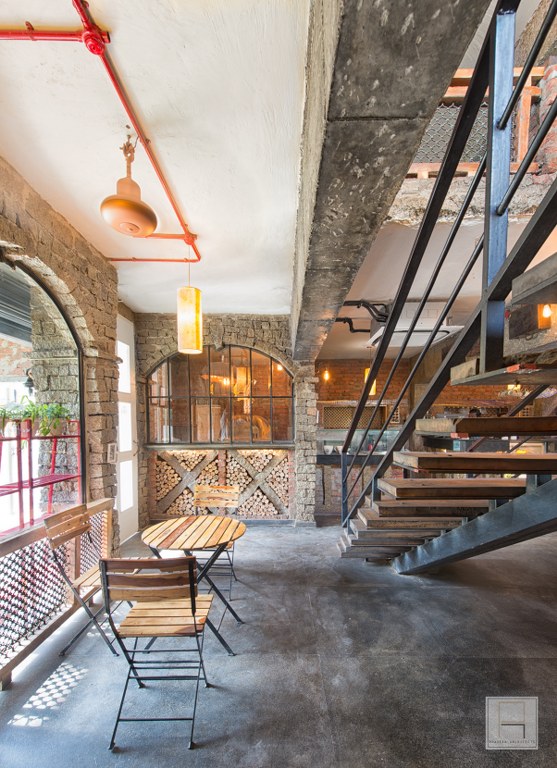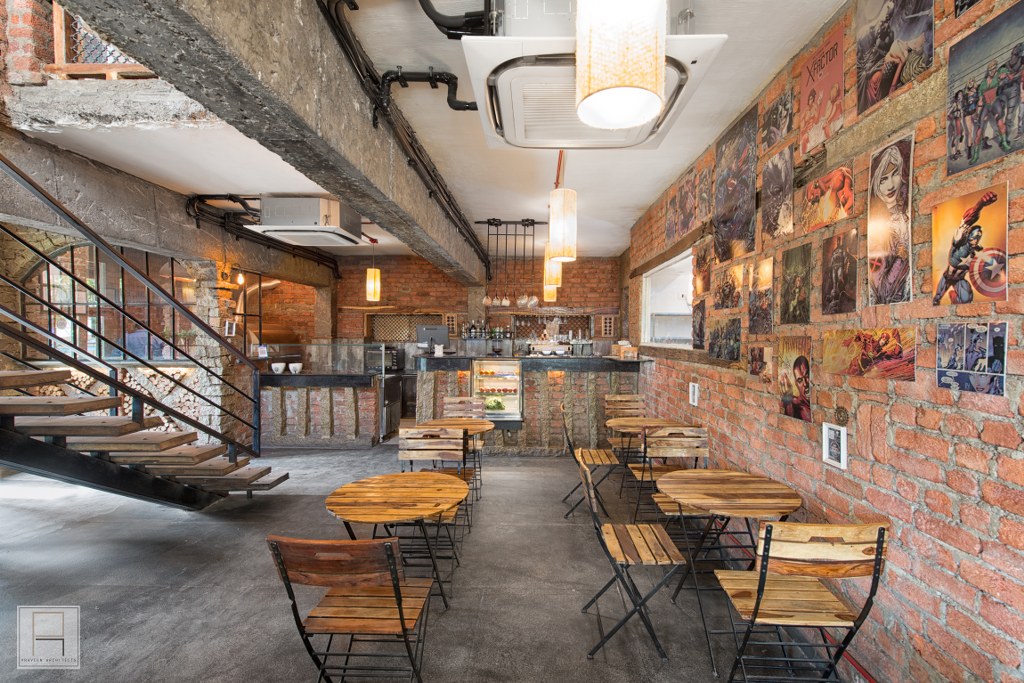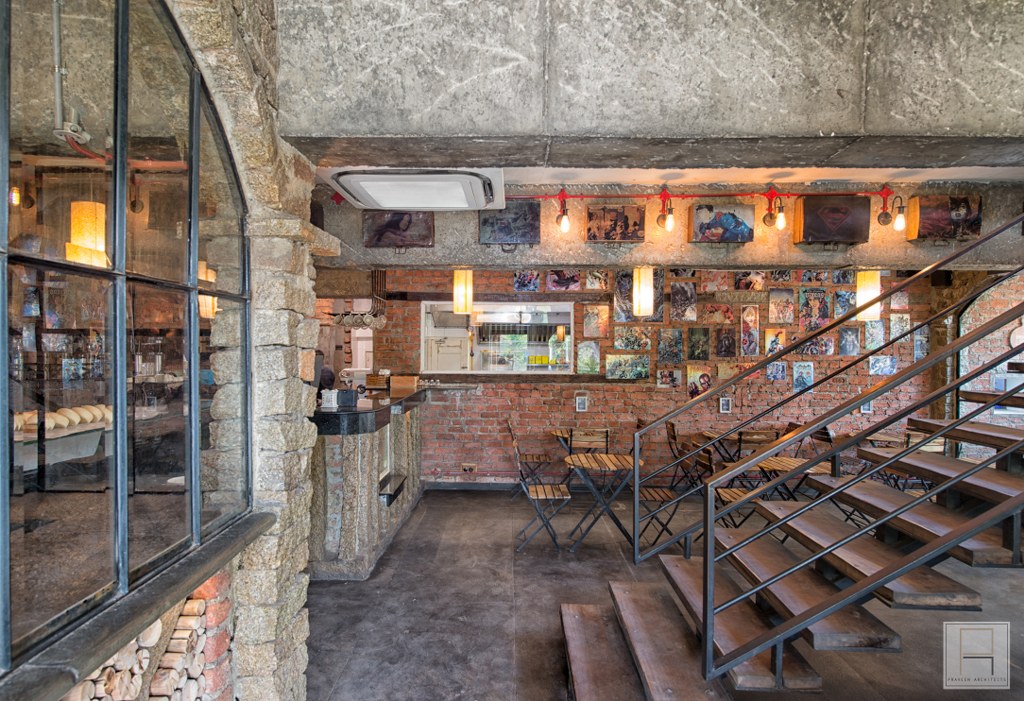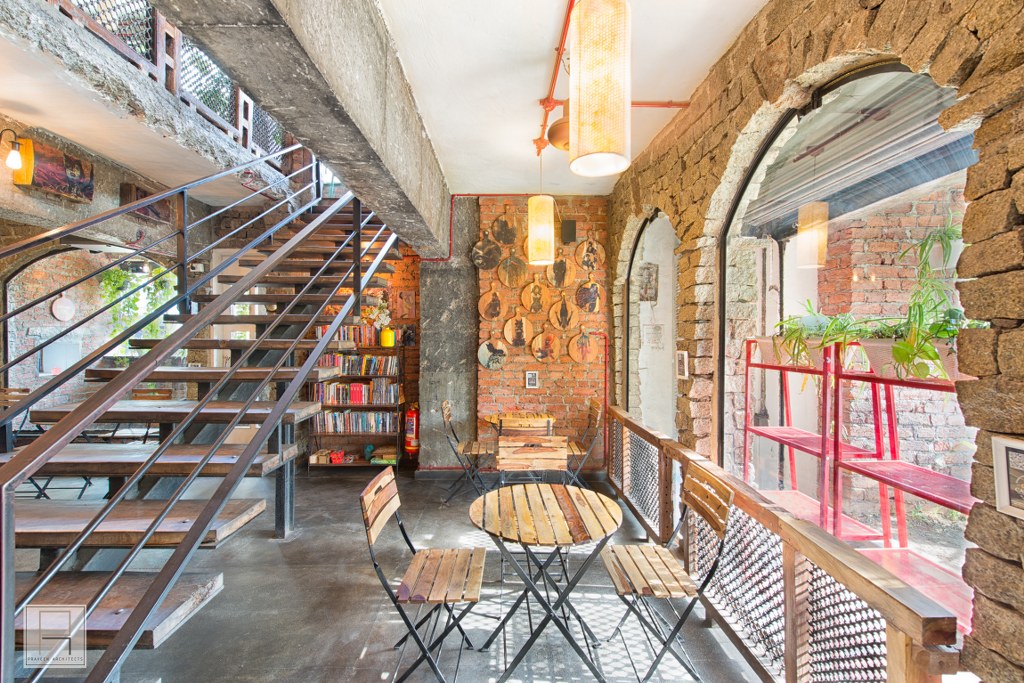 This café is a journey of intricate restoration and rebuilding process, every brick, every stone carefully crafted and positioned, exposed concrete beams, restored railings and windows from jodhpur, DC comics, exposed brickwork, stone arches, central MS staircase everything resonating to create this beautiful café, it has been possible only because of an amazing design collaboration between our client Mr.Varun Sharma and our Chief Ar. Praveen Kumar.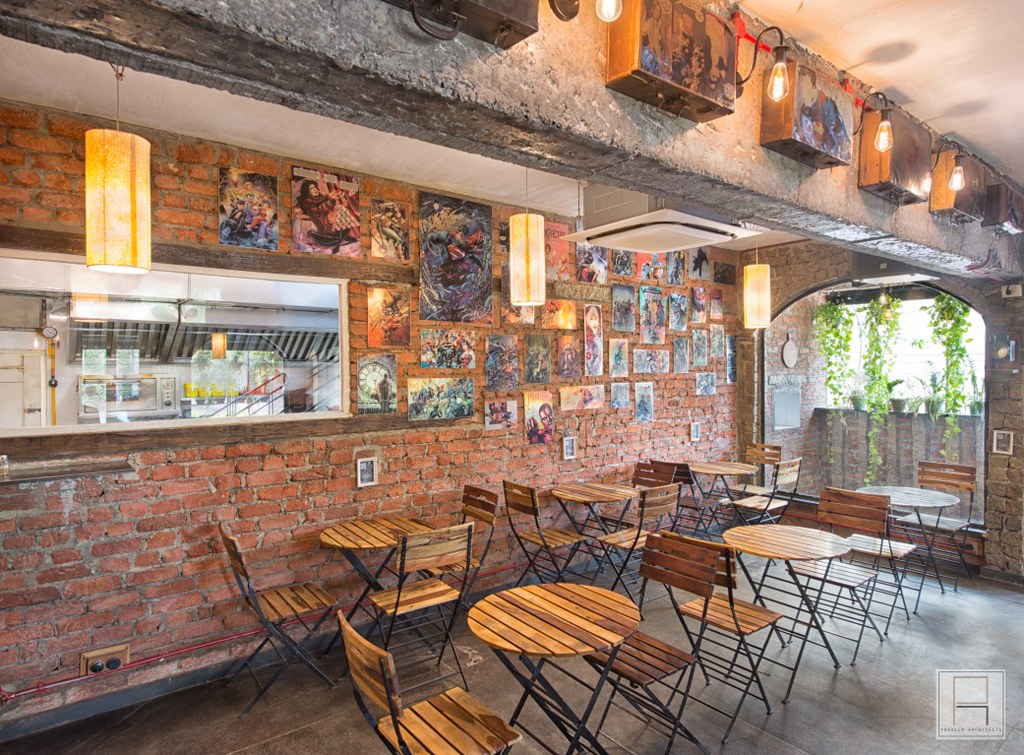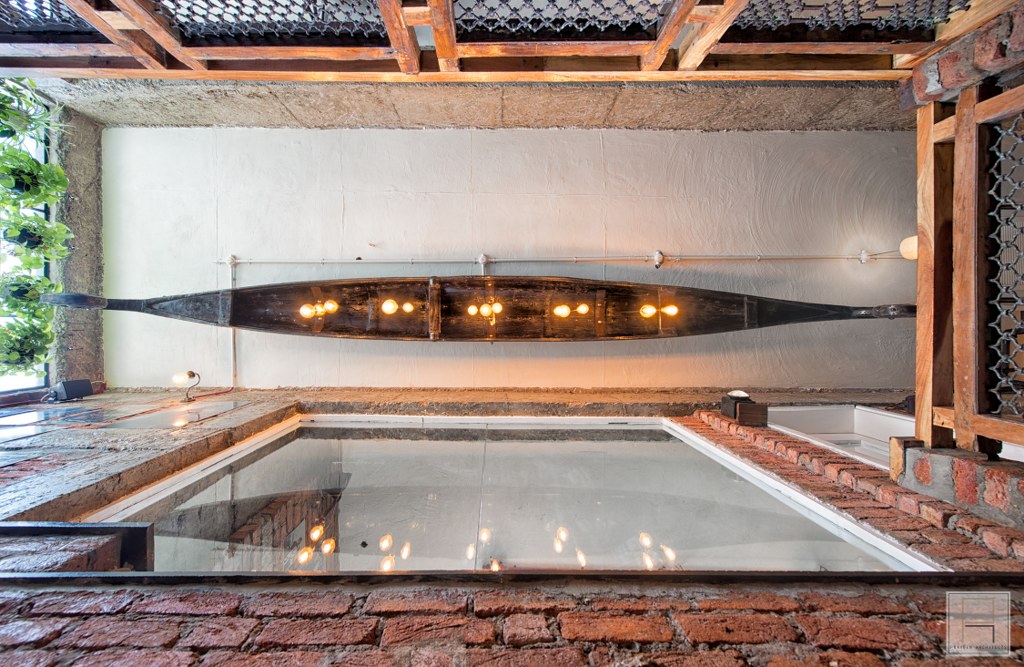 This café is the extension to already popular "the coffee cup" in Hyderabad, so the challenge was to maintain the vibe of the place and lift the brand value and quality of the space, a very straight forward brief from the client was to be true to every single material used in the café, restoration, and reuse has been the prime aspect of design.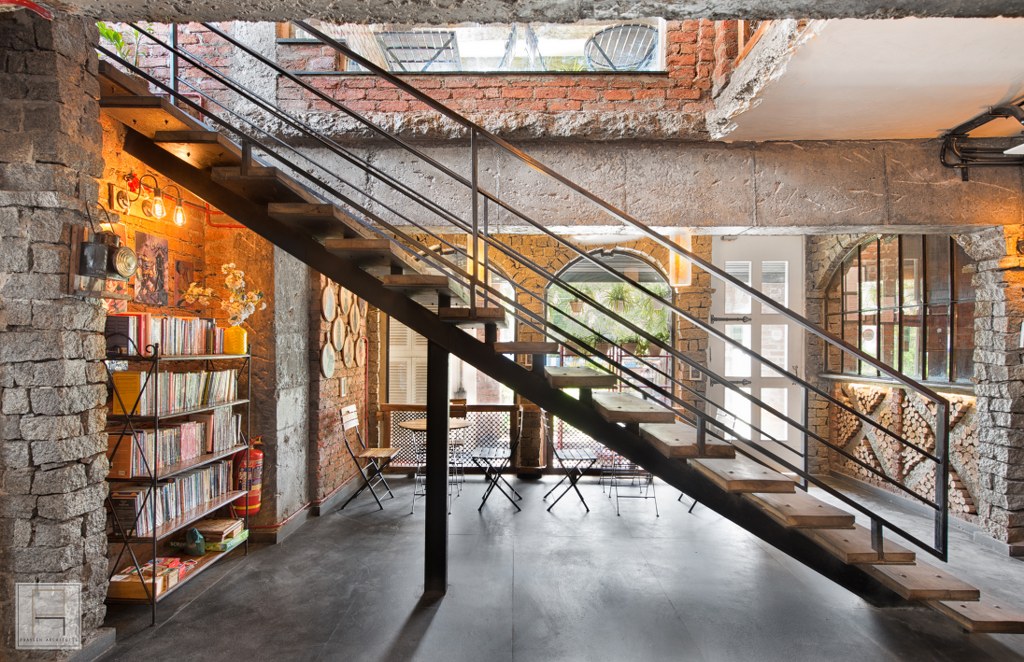 Café has been composed on two levels with various flexible seating options for both closed and semi open seating, openings are strategically placed to flood the space with natural light and vegetation planned on every opening to reduce the heat and noise from the abutting road and to create privacy at both the levels.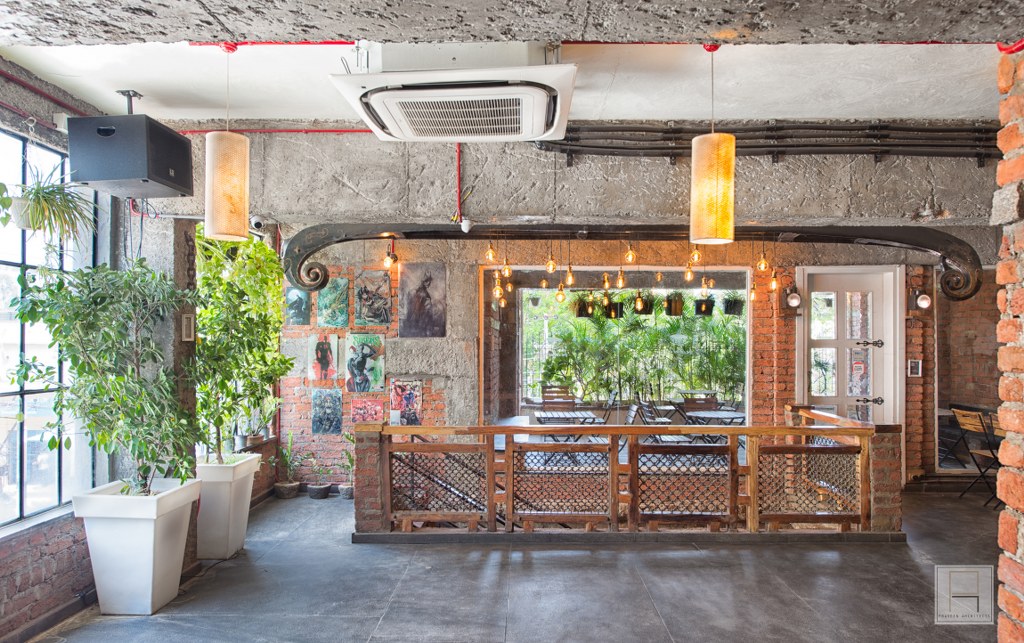 MS Staircase with hardwood tread is located in the heart of café by cutting the slab and connecting both the levels internally, and the stair well is crowned with custom made chandelier which is a 100 odd year old fisherman boat procured all the way from Kerala , hanged inverted from the slab and filaments hanged in it to create a perfect piece of surprise and attraction for the customers .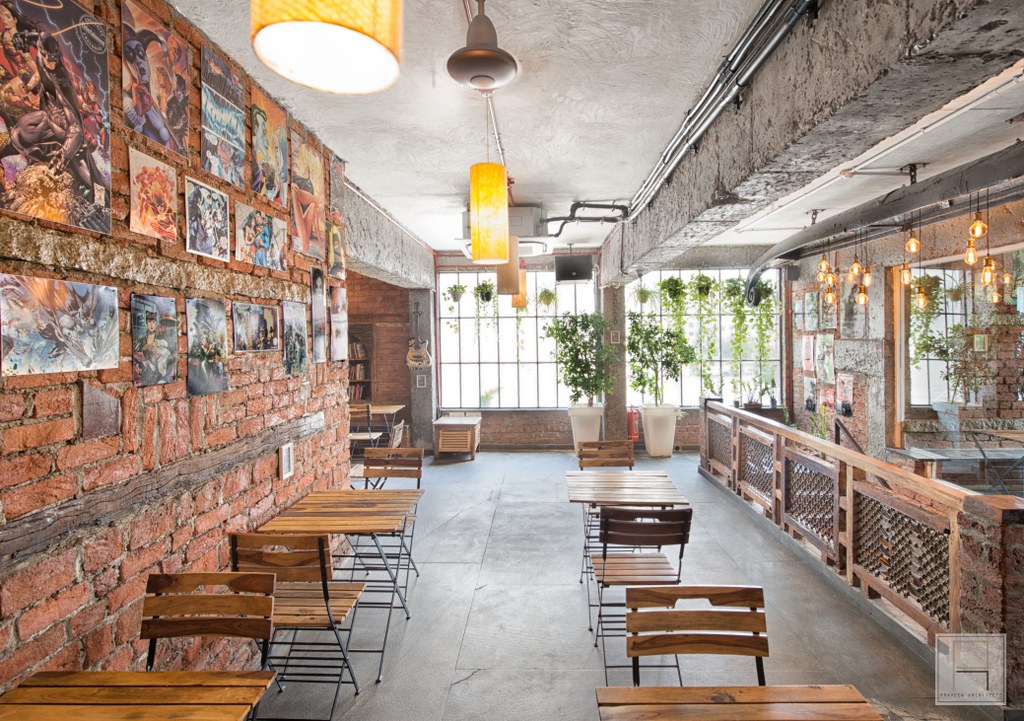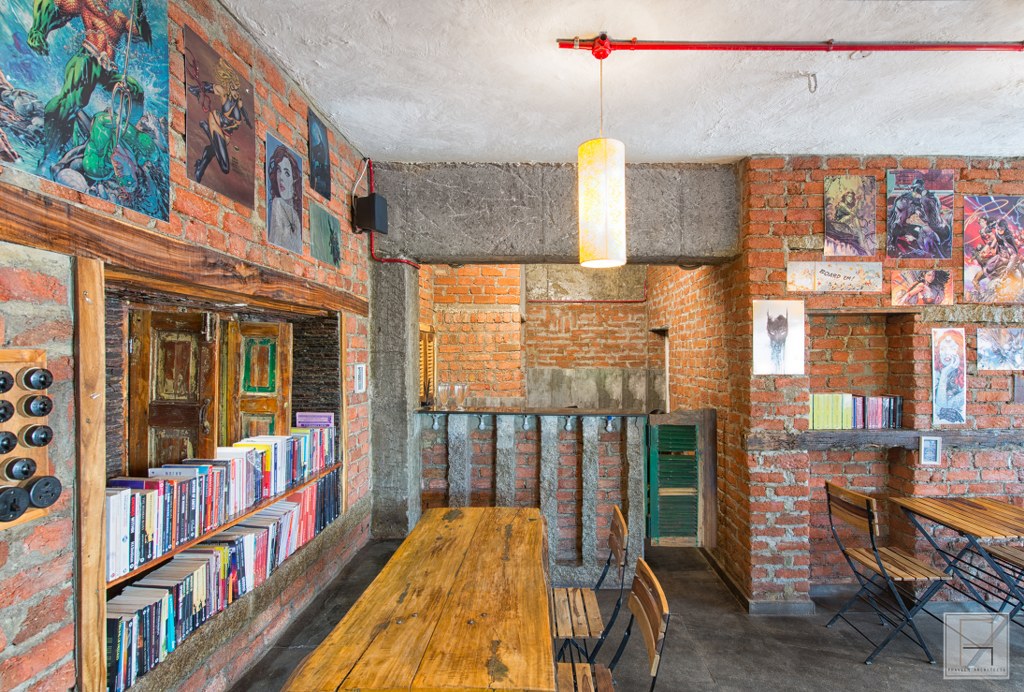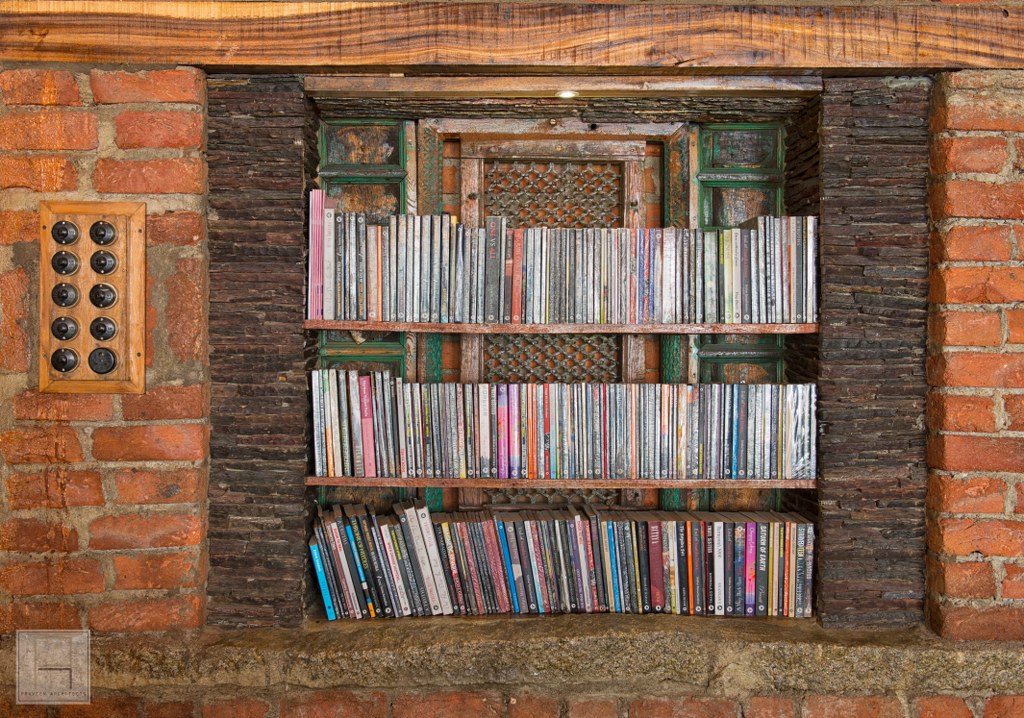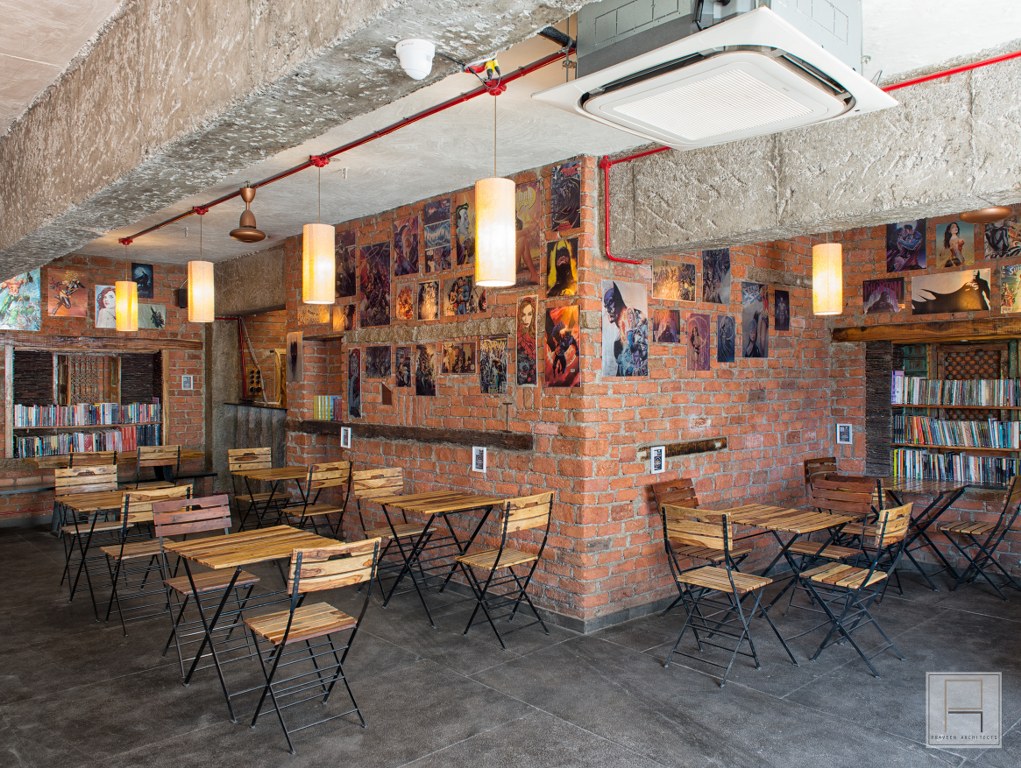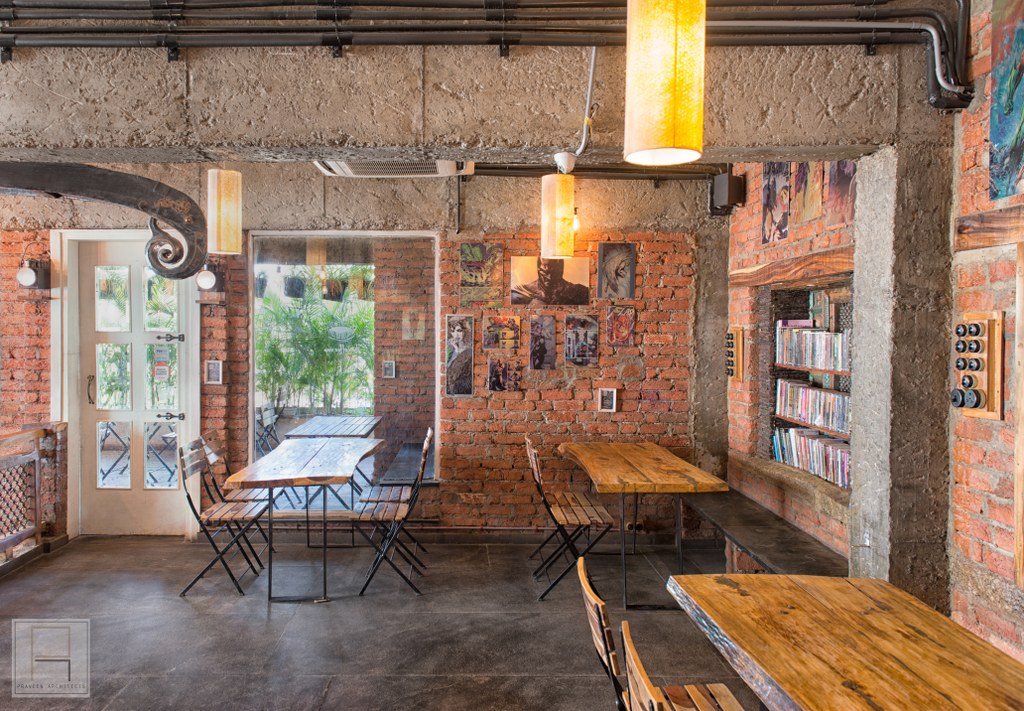 The windows and the railings are all procured from jodhpur, restored and installed on-site, exposed brick walls with stone arches add the rustic flavor to space keeping it super true to the material pallet, DC comics printed on metal plates have been splashed on the walls keep the users engaged (and of course our client is a big DC fan), also we had to cater to, the ceiling has been done in simple white hand plaster finish to balance the dark floor and exposed brickwork, handmade paper lamps with filaments bulbs are used to add warm light to the space making it super cozy.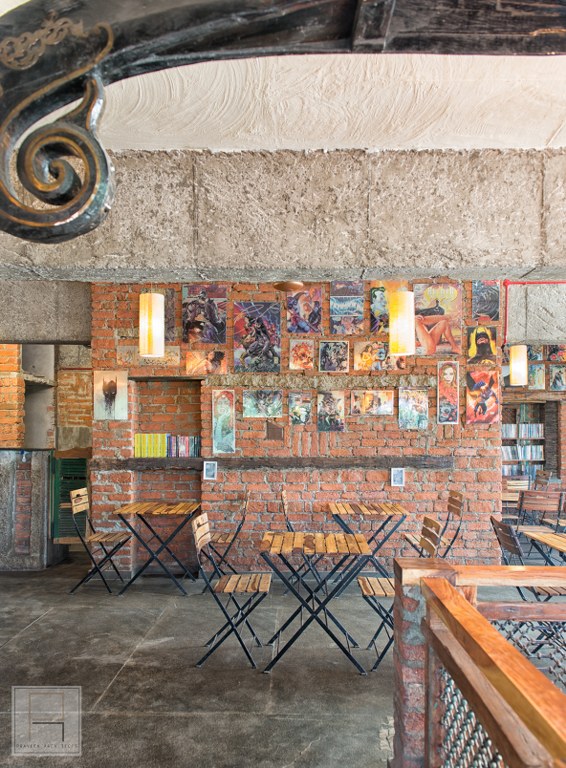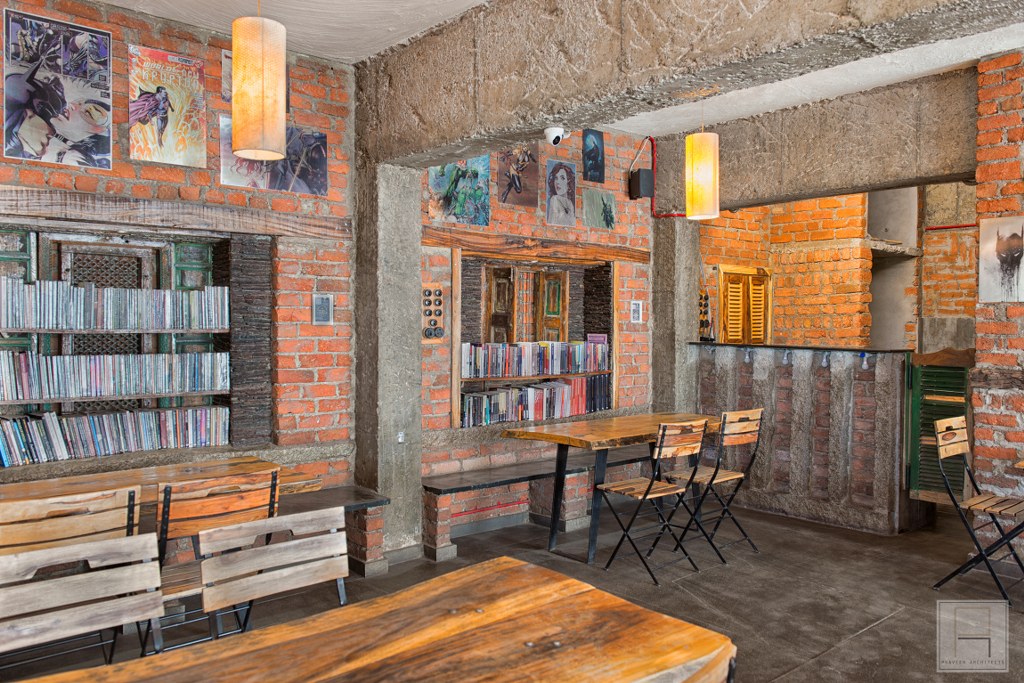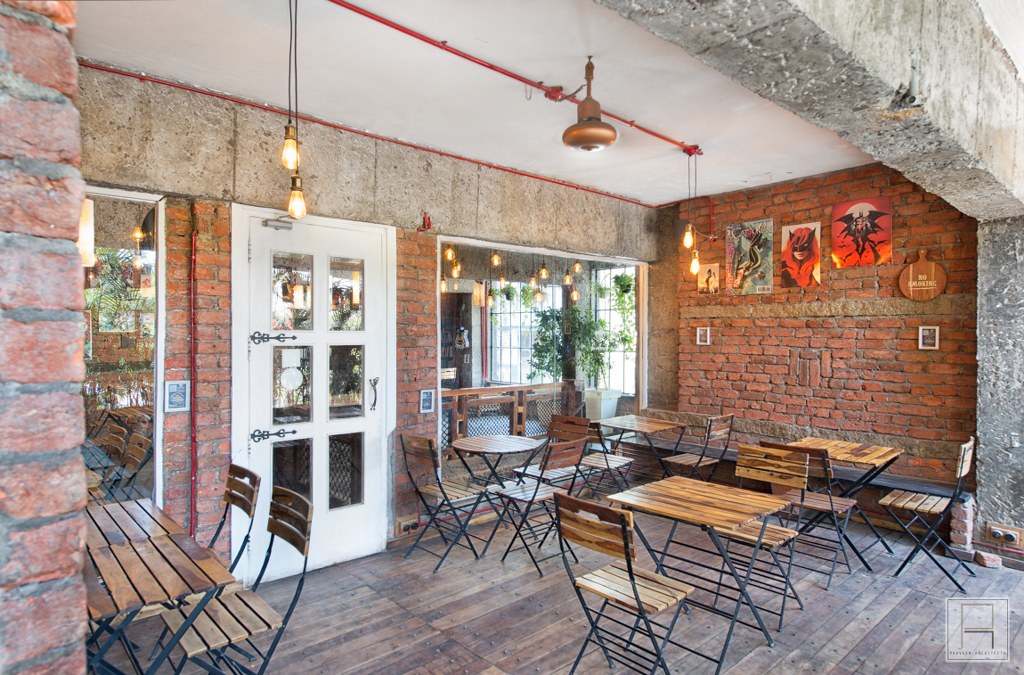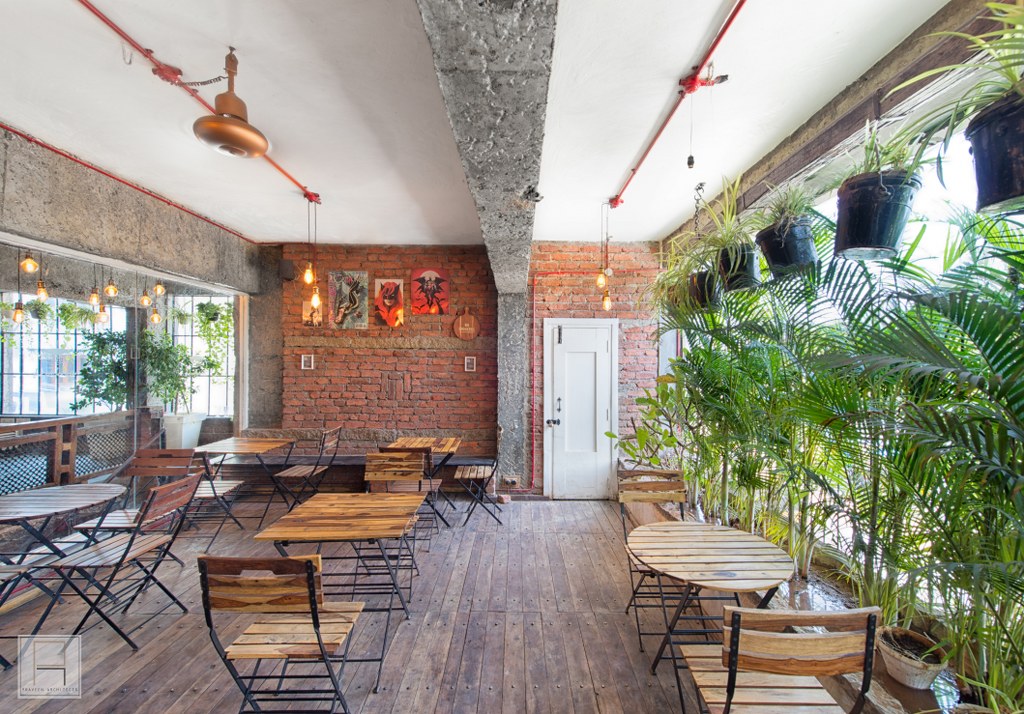 From the very entrance of the café to any corner, it's a roller-coaster experience of various materials in their purest forms, and elements of surprise scattered throughout the space to keep every single user engaged and intrigued, the rustic yet cozy vibe are achieved in a very unconventional format.
FACT FILE:
Firm: Praveen Architects
Project – The Coffee Cup (cafe interiors)
Area – 3000sqft
Principal Architect: praveen kumar jangid
Location – Hyderabad
Completion – 2018 dec.
Photographer- Monika sathe photography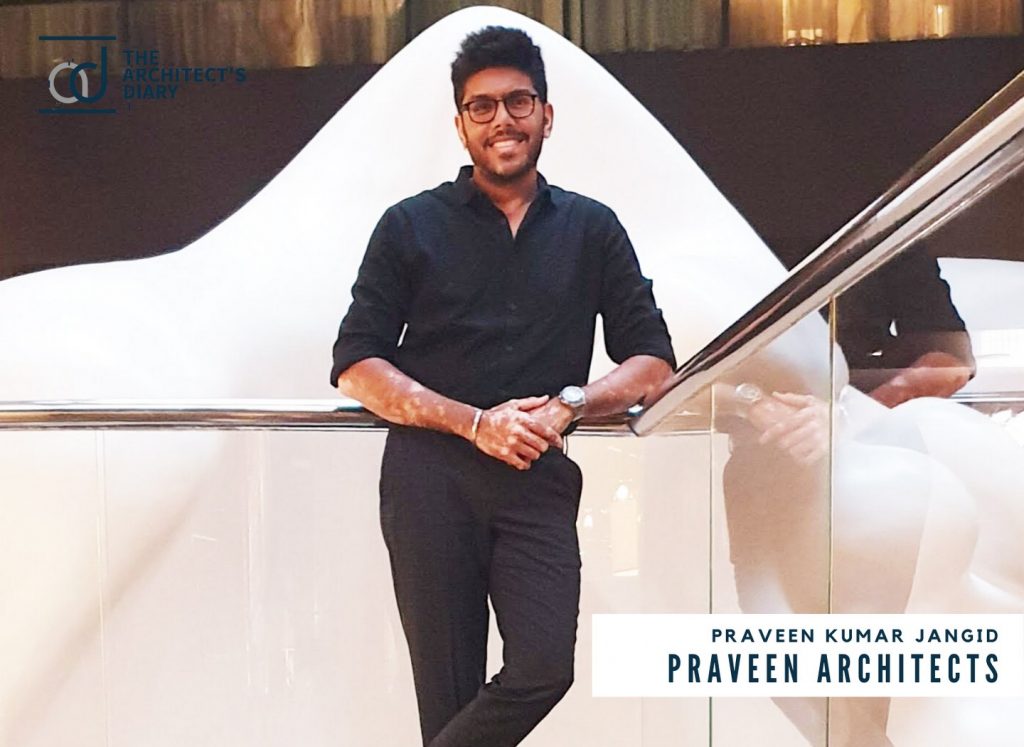 Instagram: https://www.instagram.com/praveen_architects/
Facebook: https://www.facebook.com/pj.kumar.3