&nbsp
Located close to the canal road with a beautiful view to French styled row housing, this house was planned with the idea of having a Parisian feel classic interiors mixed with contemporary living. This project is royalty made public with its white French windows as we believe that the French love to mix vintage and contemporary furniture, whereas there is more homogeneity in American style.
Transitional Classic Interiors with Subtle Hues and Bold Elements in this Residence in Ludhiana | The Design Cube
Visit: The Design Cube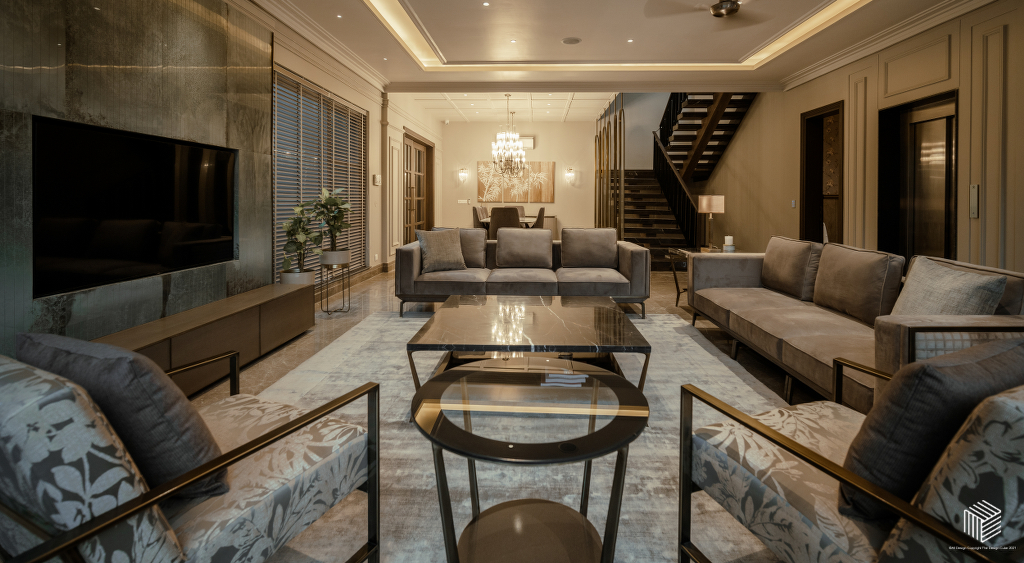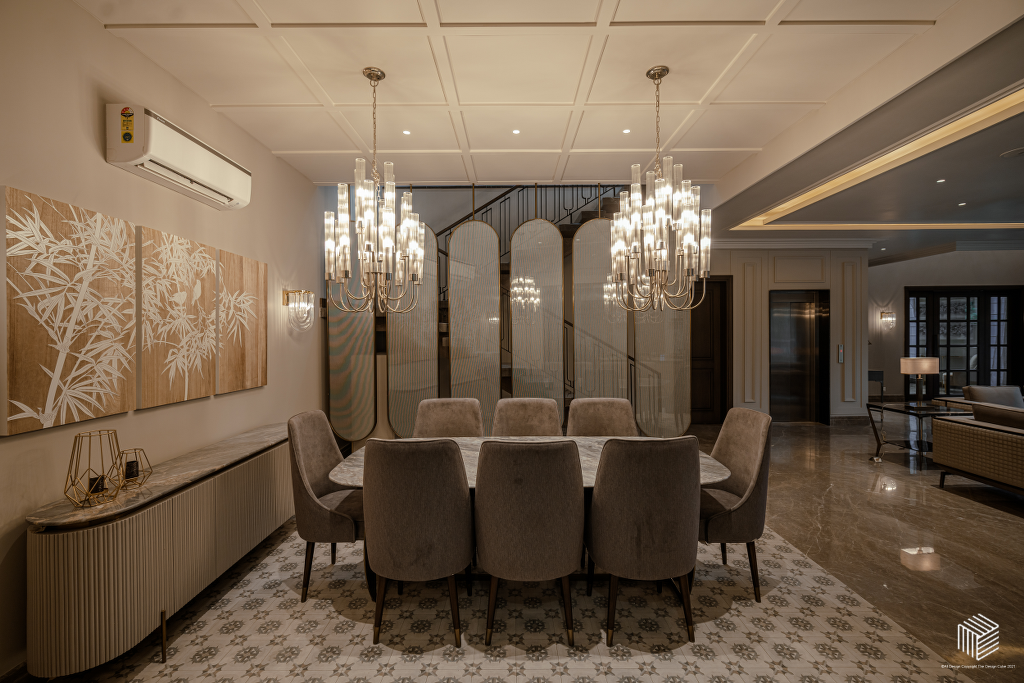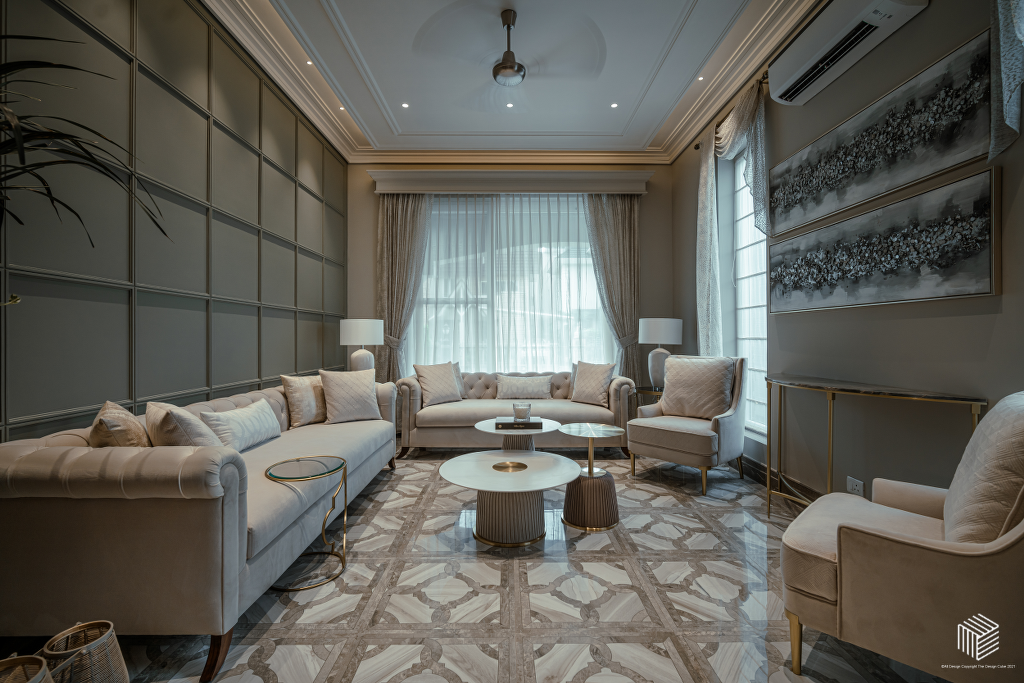 As designers working on a French styled houses, we had no qualms about placing a modern chair beside an 18th-century dresser or styling ultra-contemporary lighting against an ornate background. It's all about the dynamic tension that exists between different periods and styles. The master bedroom is one of the main highlights of this project with a four-poster bed and a stucco blue wallpaper as a backdrop that brightens up the room along with the rug. The wall art against the couch, the easy chair and fireplace defines grandeur. The entrance was kept simple with wainscoting adorning the walls of the living room and the foyer, the staircase was cleverly divided by a fabric metal screen. Our number one rule for French interiors is: don't try too hard! The French adopt the same laissez-faire attitude towards interiors as they do with their style. Keep it simple, mix vintage with new, and allow your memories and treasures brought home from travels to shape the space rather than sticking to one style.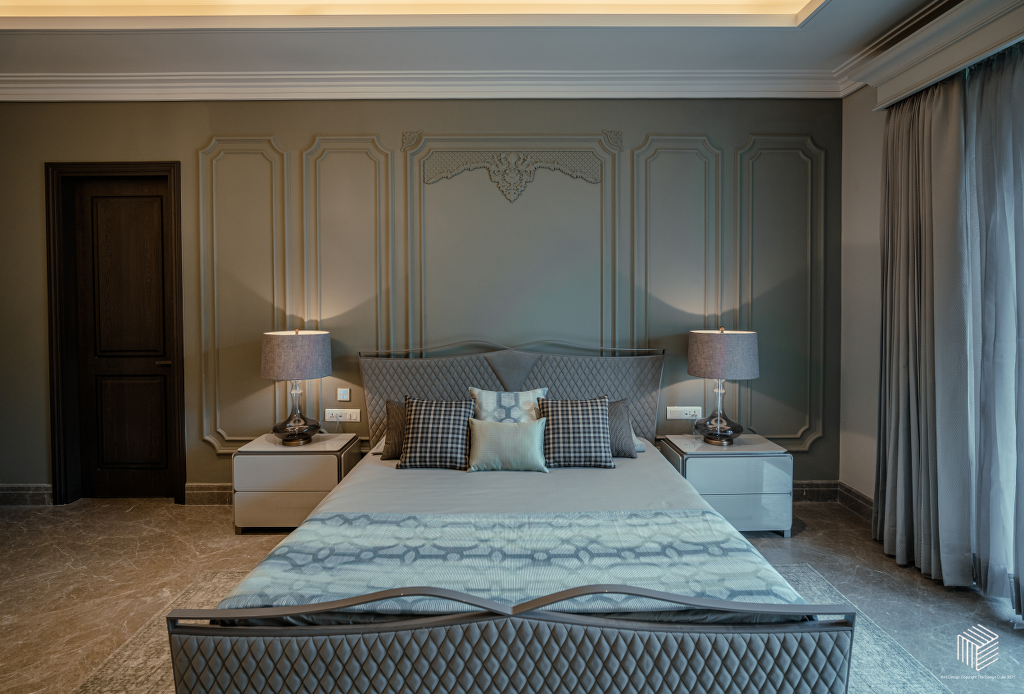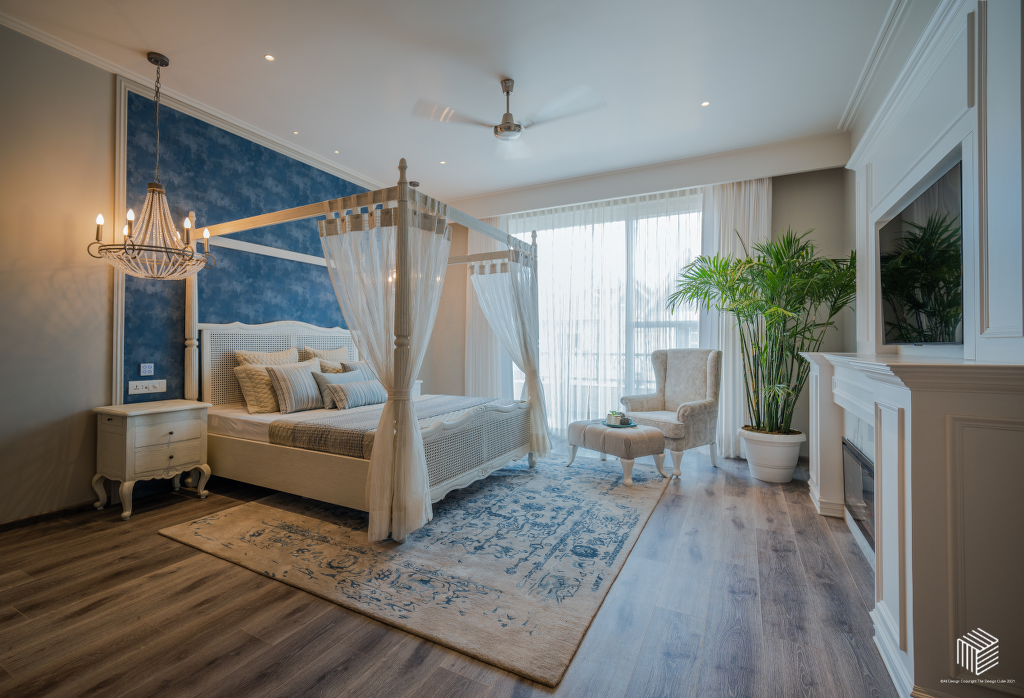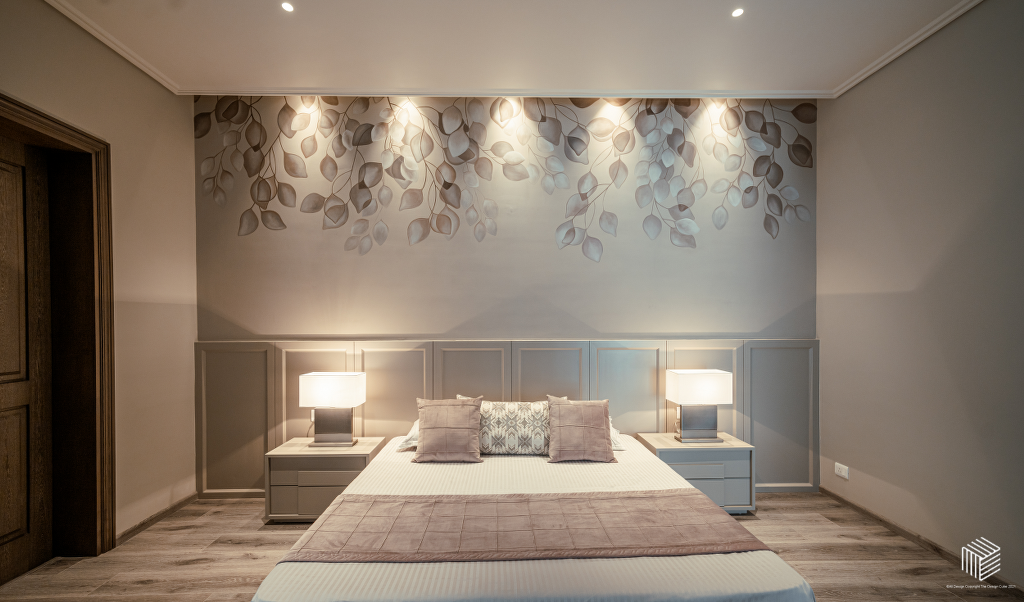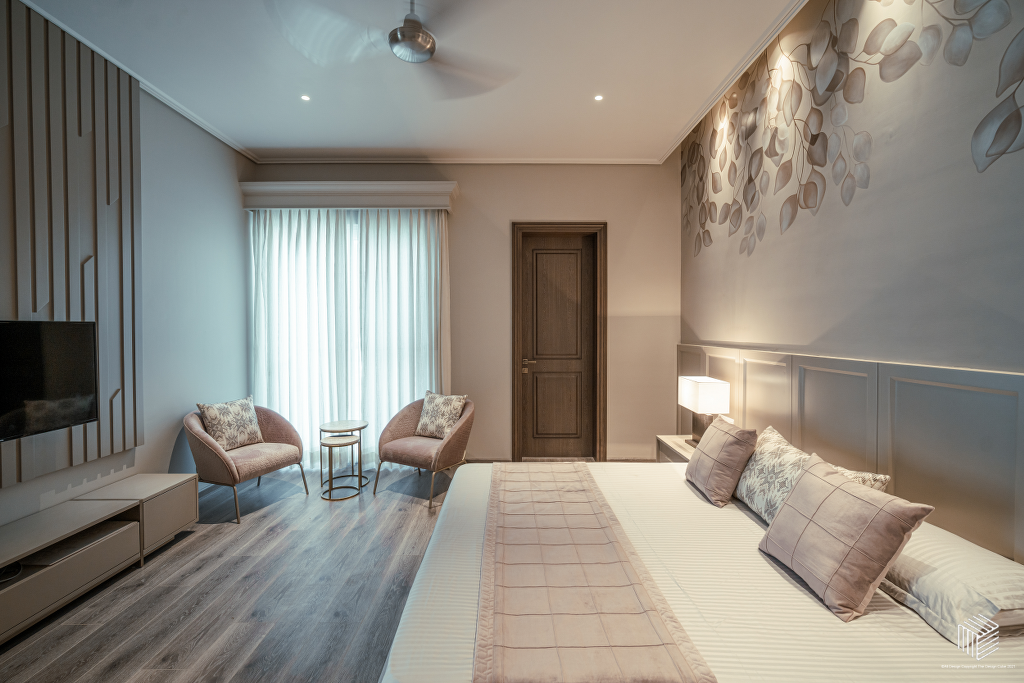 Designed By: The Design Cube
Project Type: Residence Interior Design
Project Name: The Domus Aura
Location: Ludhiana, Punjab
Year of Completion: 2021
Size: 6500 sq.ft.
Project Cost Appx: 5000/sq.ft.
Principal Architect: Simran Bhargave
Photography Credits: The Lensman
Products and Materials: Bathrooms: Tap Masters | Flooring: Selection Marble Tap Masters | Furnishing: Naveen Bharat Furnishing Mall | Furniture: Nivasa Home | Façade: Flexstone | Artefacts: Sarita Handa Ishatvam | Lighting: Tisva White Teak Jainsons Emporio | Kitchen: Nolte | Rugs: Jaipur Rugs Furniture Republic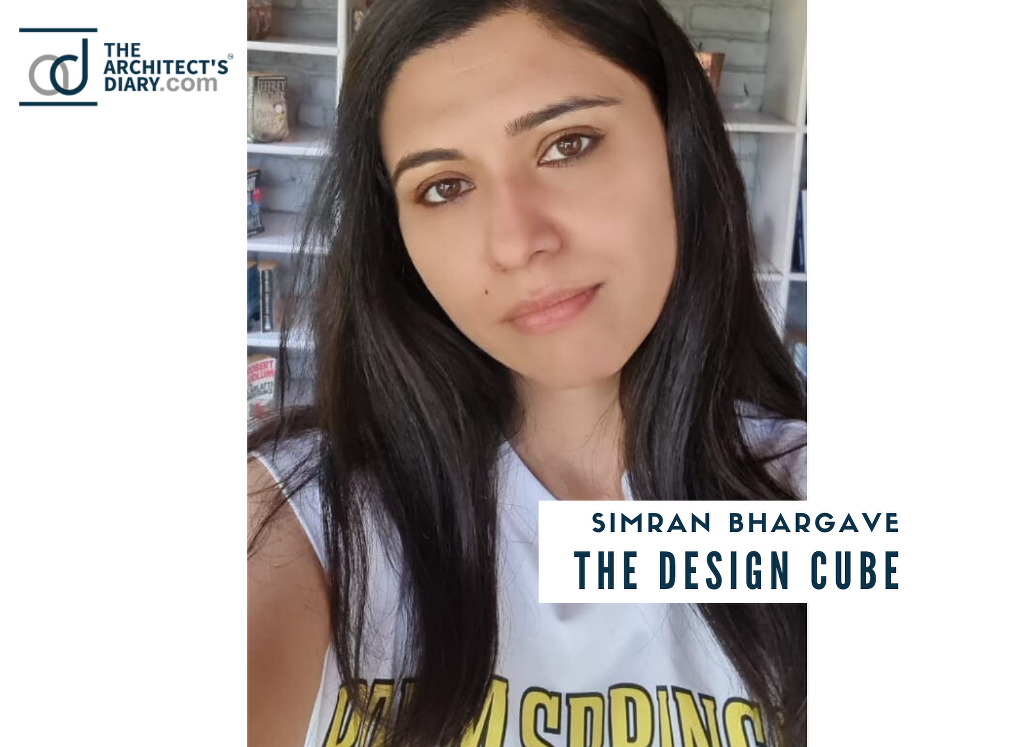 Firm's Instagram Link: The Design Cube
For More Projects >> A Classic Design Aesthete of Bold Blues and Monotone Moldings