The interior design industry has shown tremendous growth over the past couple of years. With modern trends rapidly emerging, this leaves homeowners somewhat overwhelmed with the amount of avenues they could take.
It is not unheard of for an individual to regret their styling decision and think about re-styling the space after just a few short months or years. It is such scenarios that we want to avoid since they can be costly, not to mention wasting your time and effort on giving your home a makeover. Here are our top tips for designing your home in the modern era.
Elegant window treatment
Windows are seen as one of the key features of a  home, and one of the first things a visitor will notice when coming to visit. If you are looking to have a contemporary living space, ditch the cluttered, old plastic blinds, and say hello to these stylish white roller blinds. These roller blinds promise to transform even the dullest of spaces with their elegant design and clean lines for those wishing to brighten up their home. You may also wish to embrace long curtains, as long as they come in classic colours with free-flowing drapes.
If you really want to show off your new home furnishings, why not look for complimentary blinds and curtains to make your window area that extra bit special, or add something different to your window seat. Your desired draping effect can be achieved effortlessly by using two to three times the width of the curtain, creating a seamlessly modern look.  
Light fixtures are a must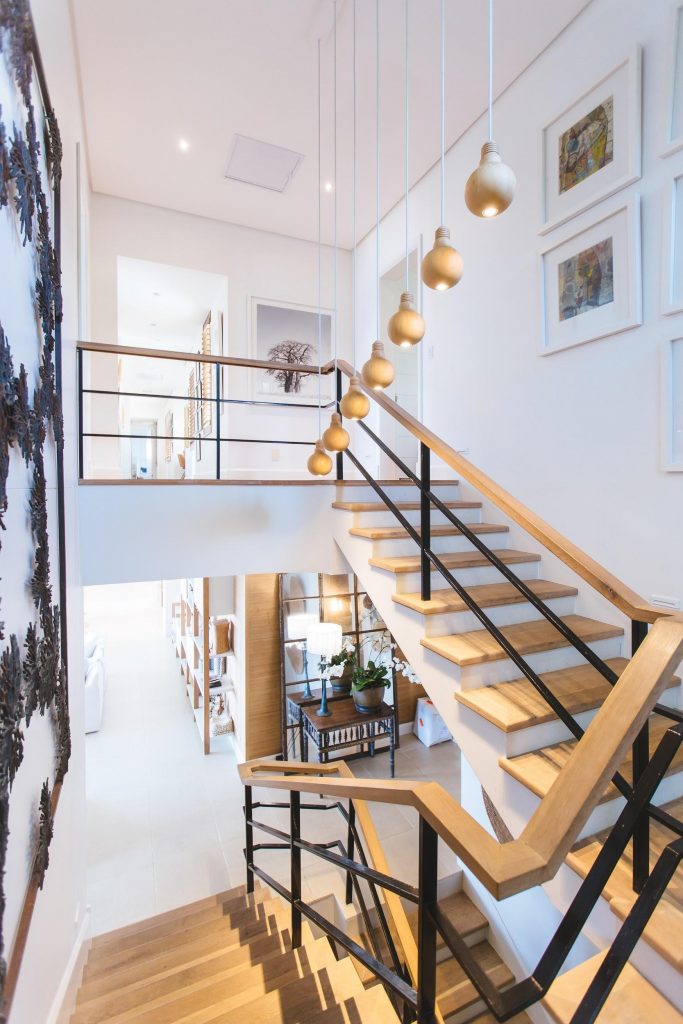 Get ready to say goodbye to small, boxy windows in cramped rooms, and say hello to open spaces and contemporary living. Modern style embraces large windows, open plan living spaces and light and airy rooms to allow for natural light and statement furniture pieces.
It is to that effect that lighting fixtures are a must-have accessory in your modern home to bring in even more light to your favourite spaces. Light fixtures are also great for making your home more stylish and modern. Standing lamps or cooler toned bulbs are a great substitute for natural light during the night or during dull weather.
Subtle colors are the preferred choice
A contemporary living space generally goes in line with more simple colours like black, grey, and white. These colour choices can create a more muted tone to the space, while maintaining the simplicity of a natural palette. Having neutral colours can also ensure that your home's focal point shines through, and makes that everlasting statement you're looking for. For instance, subtle colours will allow your luxurious leather seats to pop against your toned down backdrop.
If neutral colours aren't your thing, we have something for you. You can still incorporate your favourite colours with small accent pieces like vases, lampshades and table decorations. Colourful accents add uniqueness to your home, allowing you to showcase your personal style and let it shine through in your interiors.
Embrace the open floor plan
Gone are the days when building a house involved putting up walls to separate each room. Modern living now embraces the connection between multiple spaces to form one stylish, but functional space. In most modern houses we see, the living room, dining area, and kitchen are infused together in one to make one livable area. The open floor design is an iconic element of most contemporary homes.
Technological advancements have found their way into many people's homes in recent years. As such, you can find various modern gadgets to enhance the security and functionality of your home and make your life easier, referred to as a 'smart home'.
Having biometric security home systems and gadgets that allow you to schedule tasks can be great for ensuring security in your treasured modern home. Through technology, homeowners can have remote access to laundry, dishwashing, heating, and cooling systems. All are luxury systems that are hidden out of site in many modern homes.
You can now even get electric roller blinds which are not only safer for any children in the home, but offer efficient control for out of reach windows or out-of-home access to your blinds, adding an additional security measure.
Modernising in a nutshell
The modern lifestyle and home look is becoming a preferred choice for many new homeowners. Modern life offers a luxury way of living and a contemporary way of life which appeals to the masses.
Before you embark on the journey, it is essential that you research complimenting pieces and inspiration for modern homes, for some examples of what your future home may look like. The importance of striking a balance between various modern elements cannot be overemphasized. As earlier stated, you might end up embarking on a home makeover sooner rather than later.