&nbsp
Restaurant Decor Inspired By Culture & Craft Of The South India | Arghusk
Sambharsa is a small south-Indian paradise in the north of India in Jaipur, Rajasthan, a restaurant serving authentic delicacies. Here every aspect of the decor is Authentically inclined to the culture & craft of the South. We kept the theme bright with vibrant motifs & textures inspired by South-Indian art & South Indian homes. We took inspiration from our trip to South India, which eventually helped us understand their architecture precisely.
Visit: Arghusk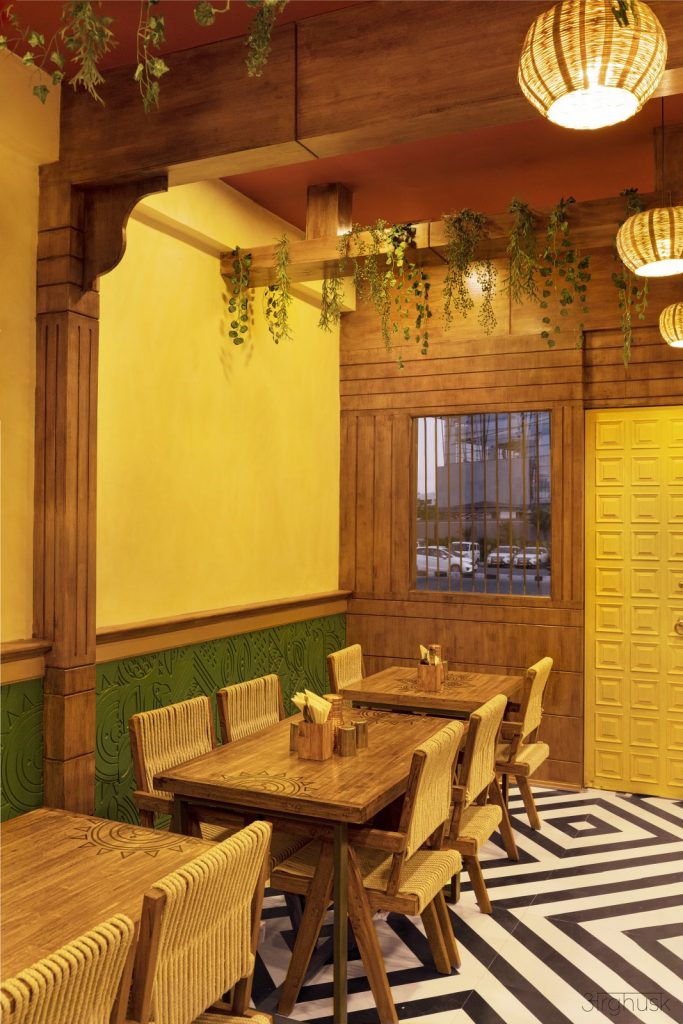 Please allow me to introduce you to a concept that is very close to our hearts. we call it STREE (woman). Here we have taken inspiration from how Indian women dress themselves up in their daily life and also inspired by their surroundings we have designed our space.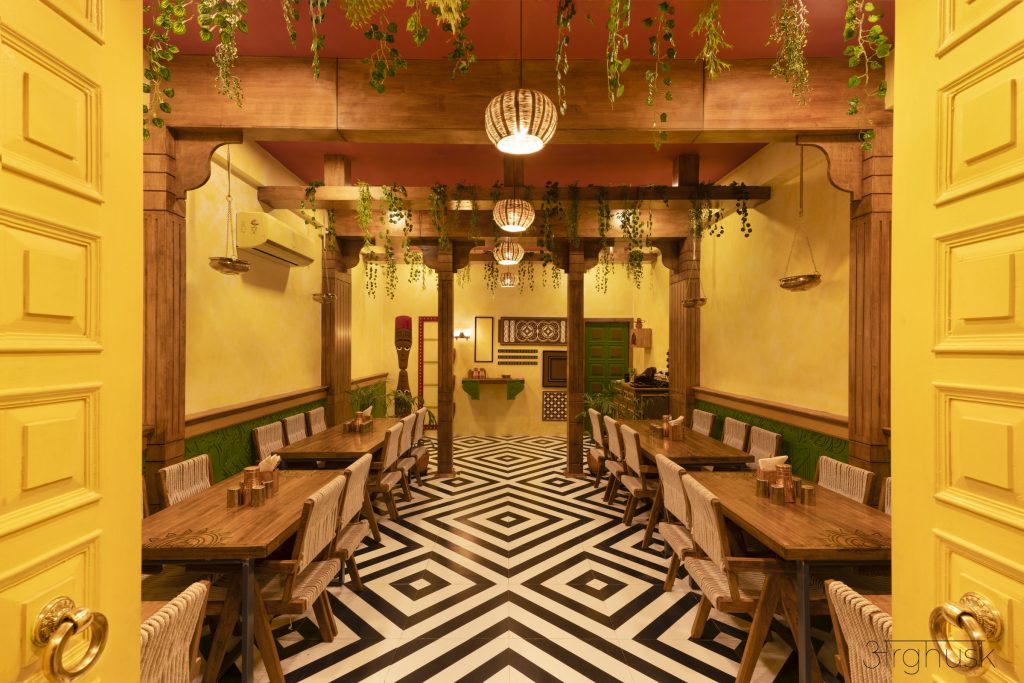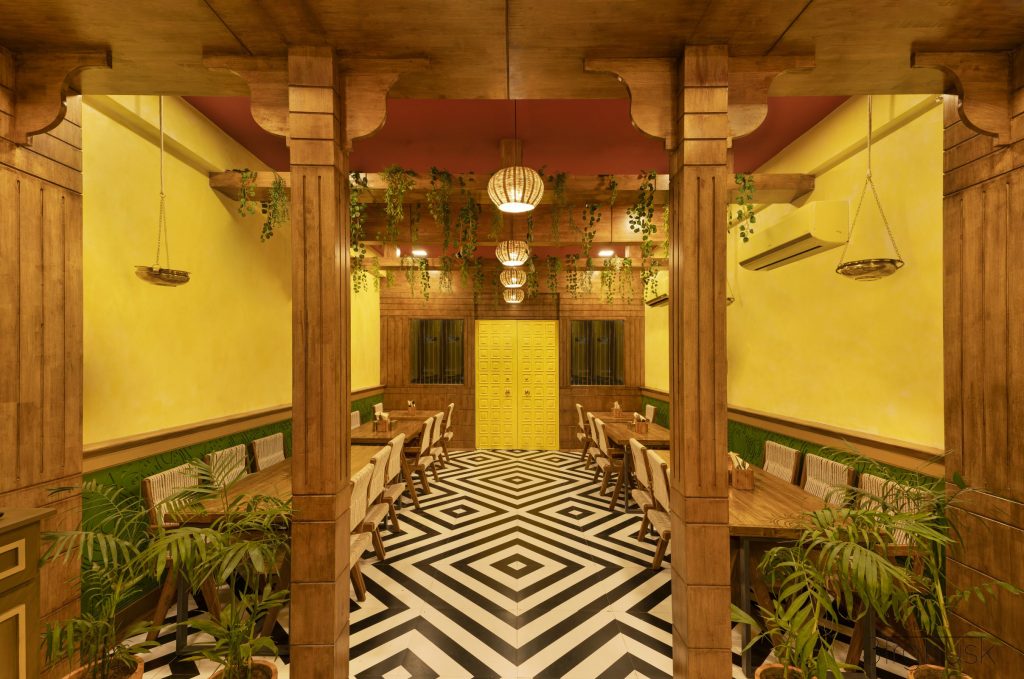 We have painted the ceiling with vermillion which depicts ahead of a woman where she applies sindoor. Sindhoor has turmeric and mercury in it which keeps the body cool. (Sindhoor is a vermillion powder which symbolizes a woman's marital status )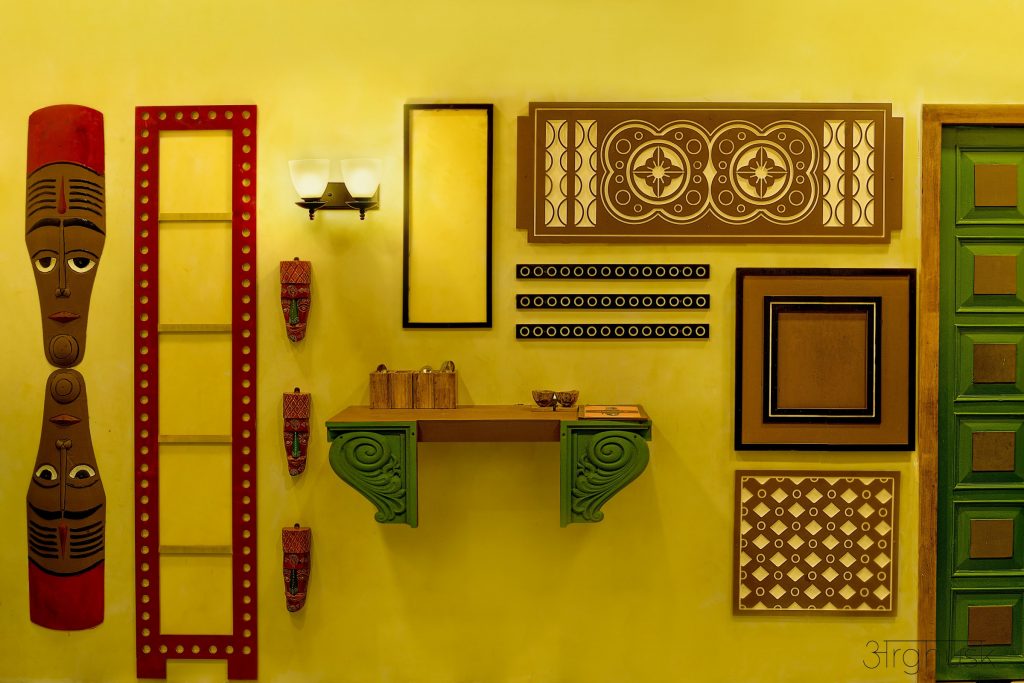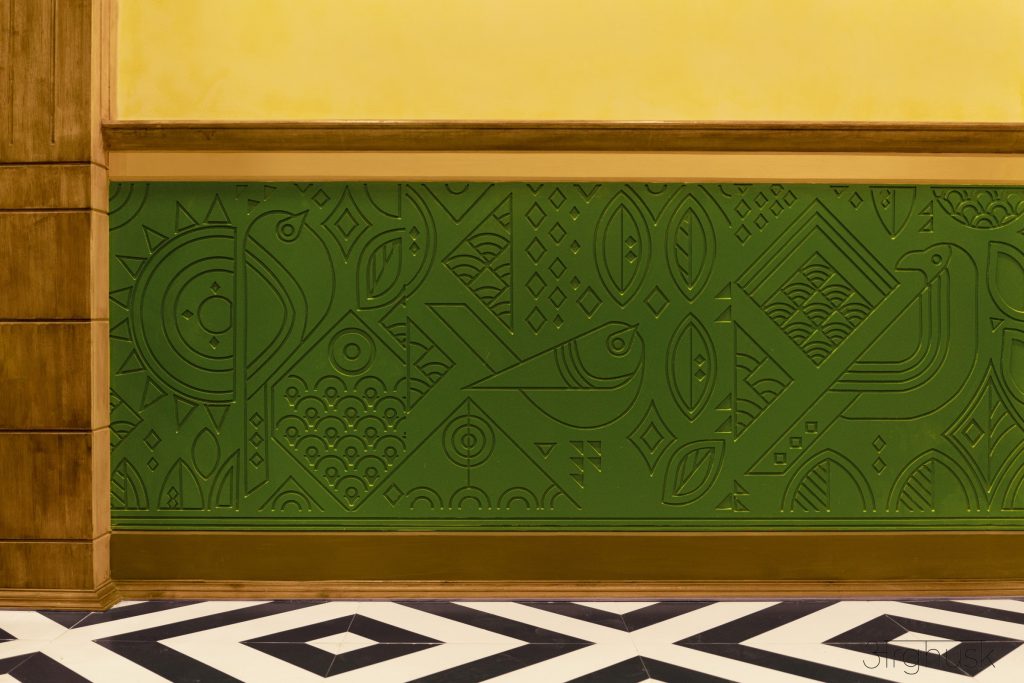 For the wall paneling which runs across the entire restaurant, we have designed motifs inspired from a south silk sari and run it thoroughly in the restaurant with only 750 sqft of space, We divided walls and bolted these panels across the entire room making space look longer than it is.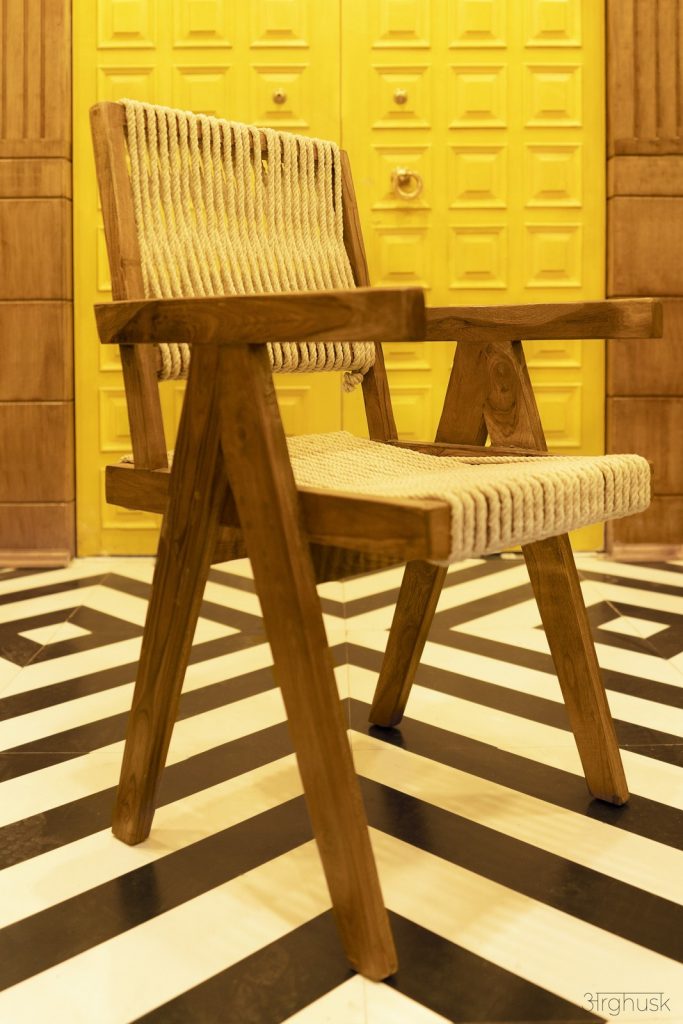 The restaurant also showcases slight hints of South Indian homes as we have added wooden columns supported with joists. (South Indian homes commonly have a courtyard which is well supported with columns and joists). For the tables, we did hand-painted kolams. Kolams are a form of drawing drawn with rice powder or chalk. kolams are thought to bring prosperity to homes.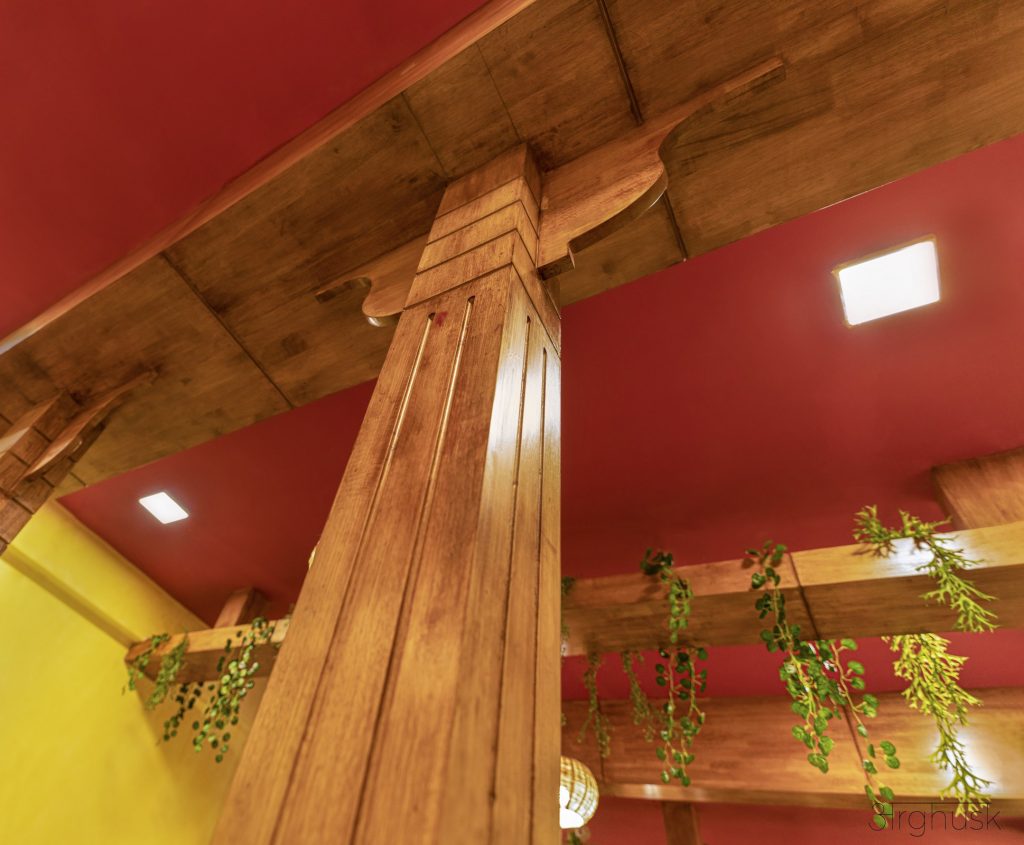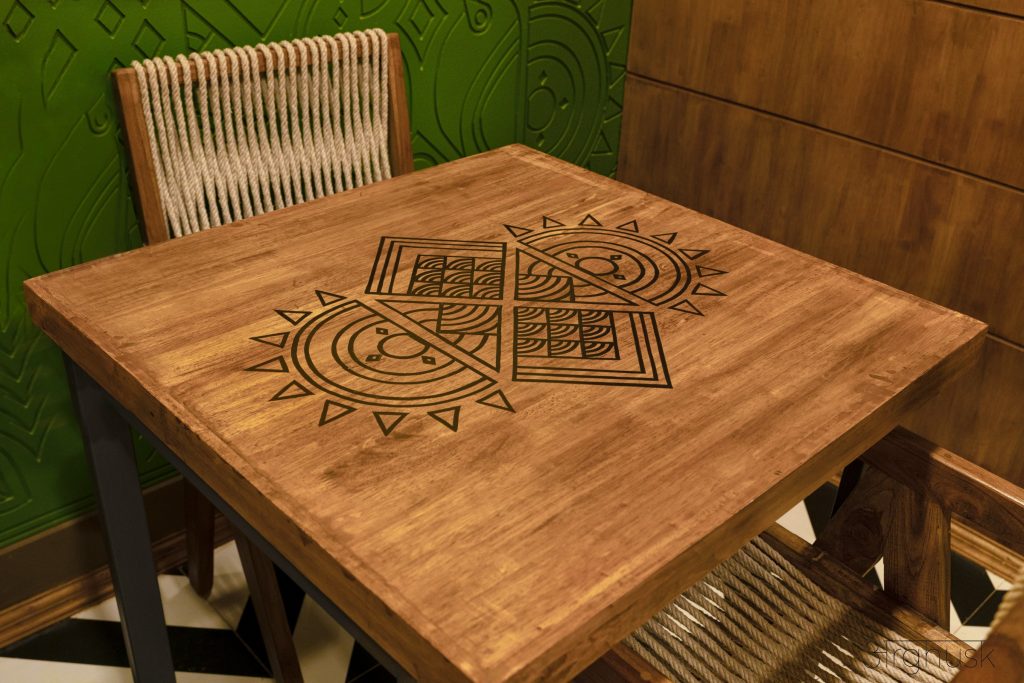 For the facade, we have designed small porches with windows, which typically looks like a South Indian home. These porches were built in the early days as some people say chutneys and masalas taste better when grounded on the ground, also porches were a source of entertainment back then in the evenings where people could sit and kids could play with each other.
FACT FILE:
Firm: Arghusk
Project type: Restaurant
Location: Jaipur
Area: 750Sqft
Principal Designer: Manali Jamad & Kushagra
Photo Credits: Setters.in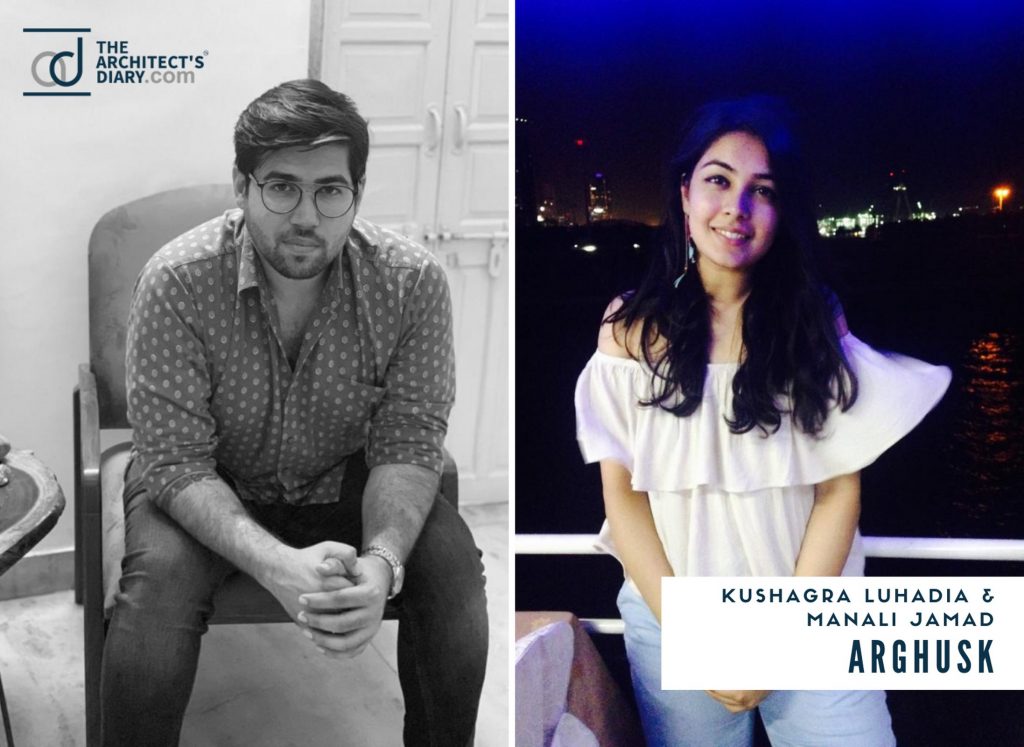 Website: https://www.arghusk.com/
Facebook: https://www.facebook.com/arghusk
Instagram: https://www.instagram.com/arghusk/