Architecture and Design have been the most integral elements in every aspect of our lives. It impacts our lifestyle, our homes, workspaces, spaces of hospitality and wellness centers, etc. We have carefully curated the best Architects in Surat, Gujarat. Ranging from varying styles, budgets, and locations, they excel at all.
Aangan Architects was instituted in April 2001 with the motive of creating sensible and responsive design collaboration in fields related to the built environment; Architect & Urban Designer Vishal Shah the Founder Partner and Ar. Vishal Desai, Partner is heading the firm with Ar. Niti Shah & Ar. Prathama Desai provides an edge to Planning and Interior Design respectively.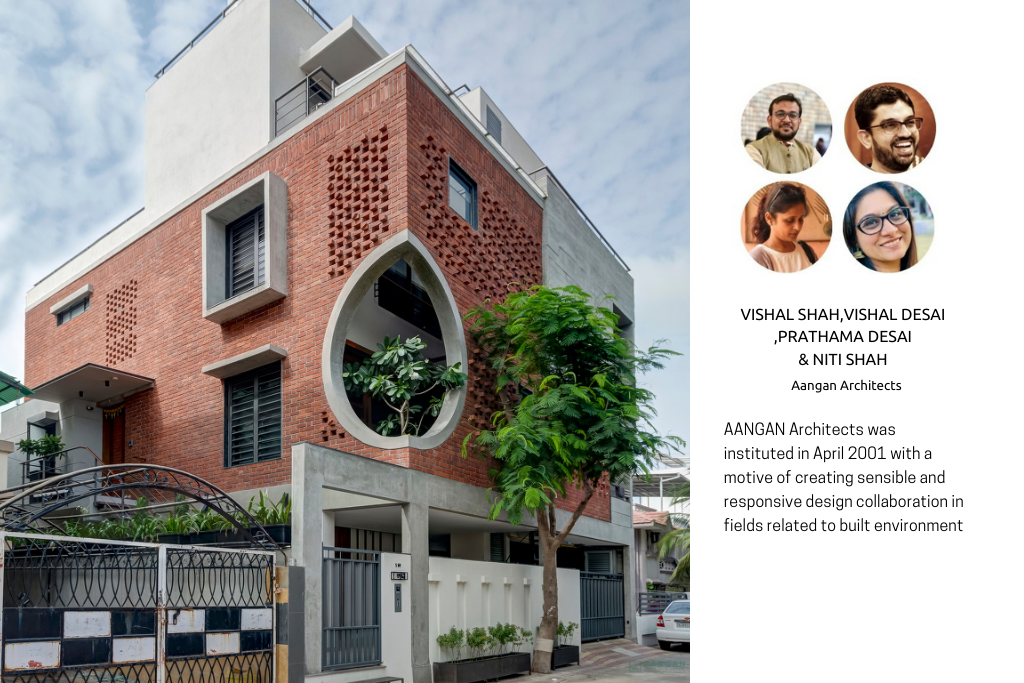 Firm Name: Aangan Architects
Over the years, The Interior Workshop has become synonymous with exquisite taste, unparalleled service, and unmatched quality. Operating with the utmost in business ethics, they are known for our reliability and attention to detail on every project making your experience with us authentically different. Their Founder and Principal Designer, Tejas Mistry, and the team at the interior workshop lend their expertise and passion for design to each commercial and residential, industrial, restaurant, and any other area project they undertake. As a collective team, the designers create both modern and traditional designs with a unique twist, turning any space into a powerful expression of the client's personality. Their team too is one of the leading architects in Surat, established in the year 2011.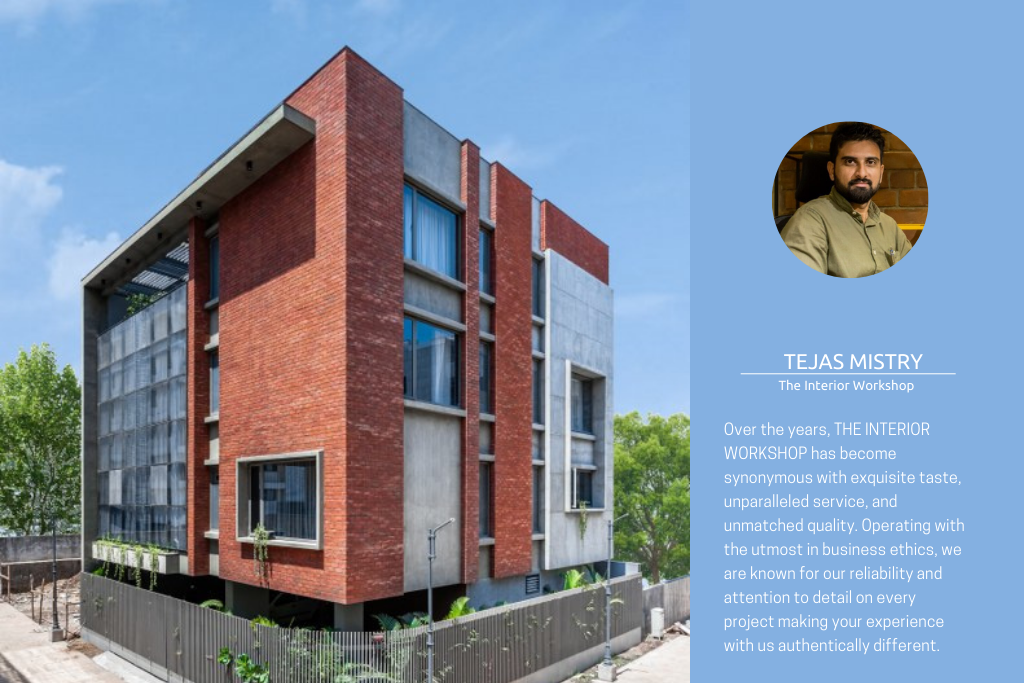 Firm Name: The Interior Workshop
Hundred Design is a design firm offering consultancy in the fields of Architecture, Interior-design, Structural design & Graphic design. The team consists of young professionals headed by Abhishek & Mallika. A. Dhabuwala. The staff consists of architects, draughtsmen & interior designers. The team also consists of an in-house Structural Engineer & a Graphic designer, both working as associates with hundreds of designs. Along with Surat, various ongoing design projects are been executed at Olpad, Kim, Vadodara, Rajkot, etc. A hundred Designs infuse the concept of interior-exterior in its various projects like corporate, offices, residences, institutional, recreational and commercial complexes. Design development and detailing are critically coordinated by a core team of inspired technical professionals supported by managerial and administrative personnel.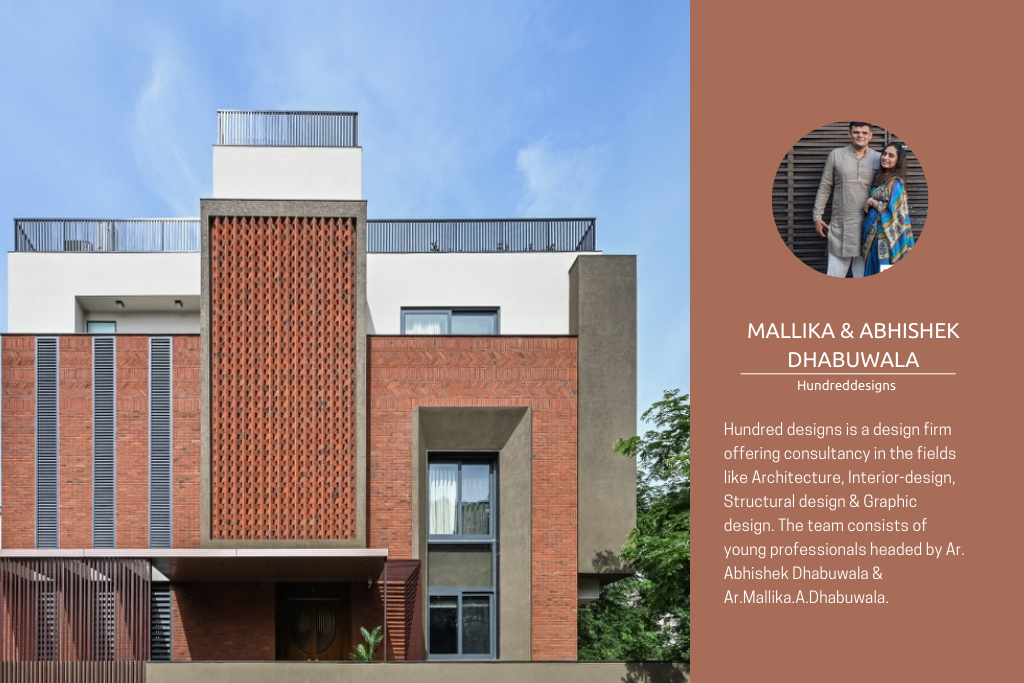 Firm Name: Hundreddesigns
BplusK Architects strongly believe in experimenting with different construction techniques to design the space, building or product more user-friendly and interactive. By adding few mechanical details, they make it more identical and unique.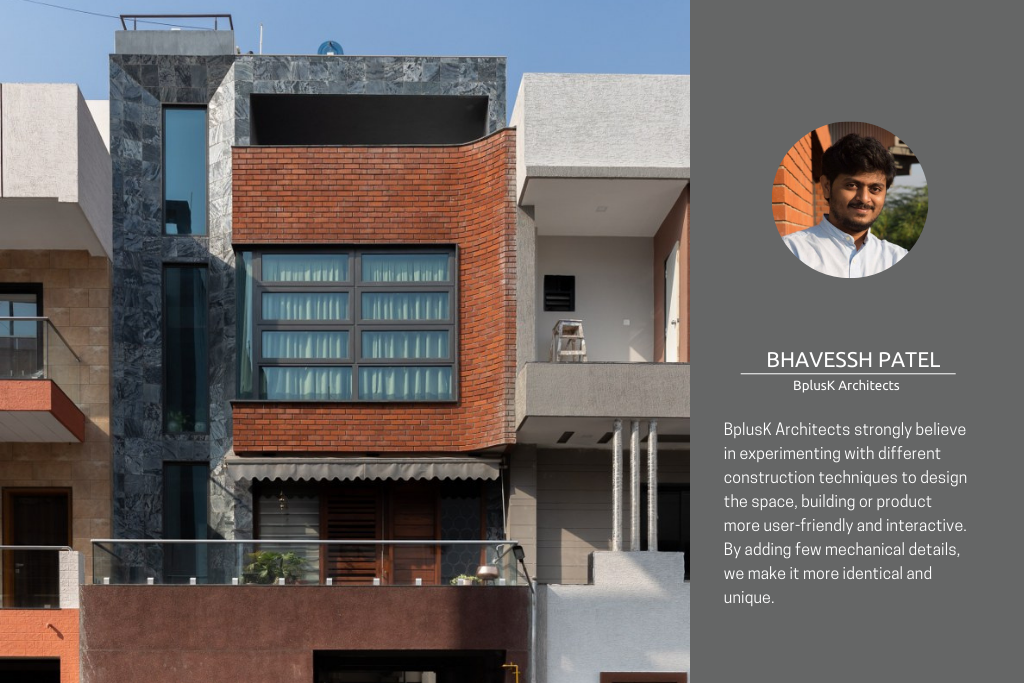 Firm Name: BplusK Architects
5. Deep Breath Architecture Firm
For each project they establish relationships with partners who we know will help them create added value for your project. As well as bringing together the public and private sectors, they make sector-overarching links to gather knowledge and to learn from each other. The way they undertake projects is based on permanently applying values that reinforce each other: socio-cultural value, experiental value, building-technical value and economical value. This way of working allows them to raise your project to a higher level.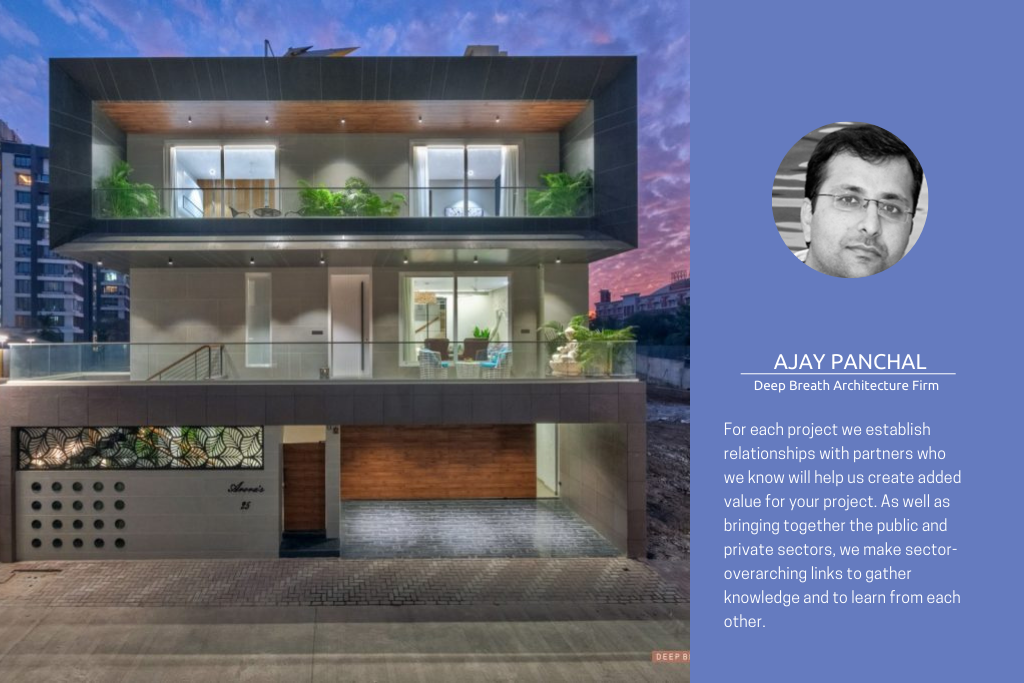 Firm Name: Deep Breath Architecture Firm
Architects Chinmay Laiwala, Jigar Asarawala and Tarika Asarawala started Neogenesis+Studi0261 , a multidisciplinary design practice, in April 2011. Neogenesis+Studi0261 is a dynamic and evolving practice with a commitment to the inherent value of design to enhance the quality of life at all levels of exposure. In all of their works, they strive to create an authentic "sense of place". The nexus of architecture, contemporary culture and current technology is the constant focus of their endeavors.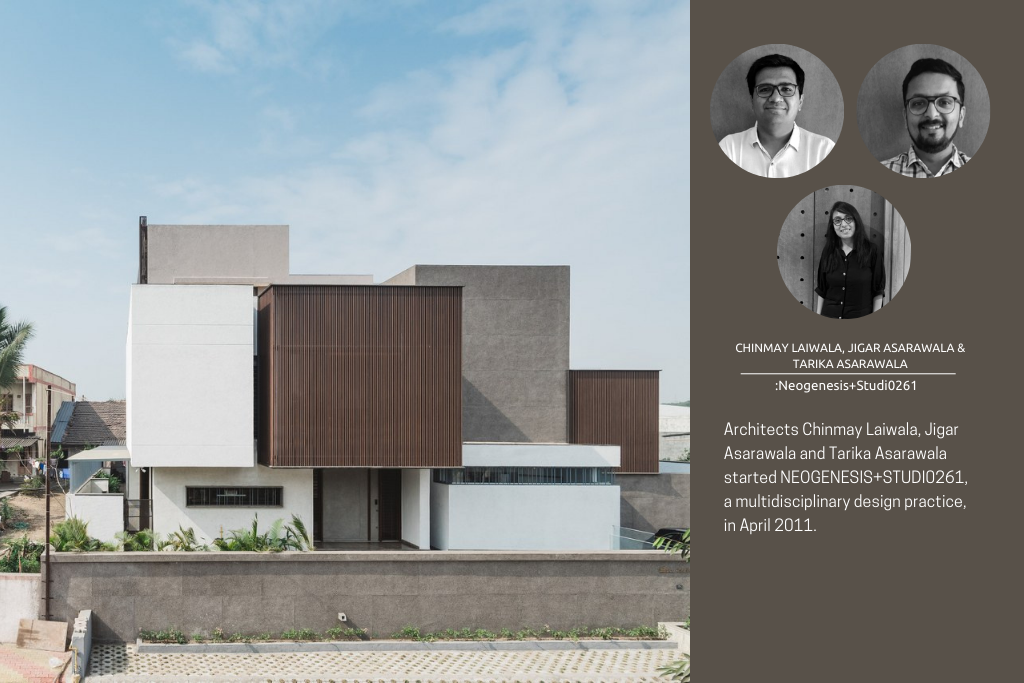 Firm Name: Neogenesis+Studi0261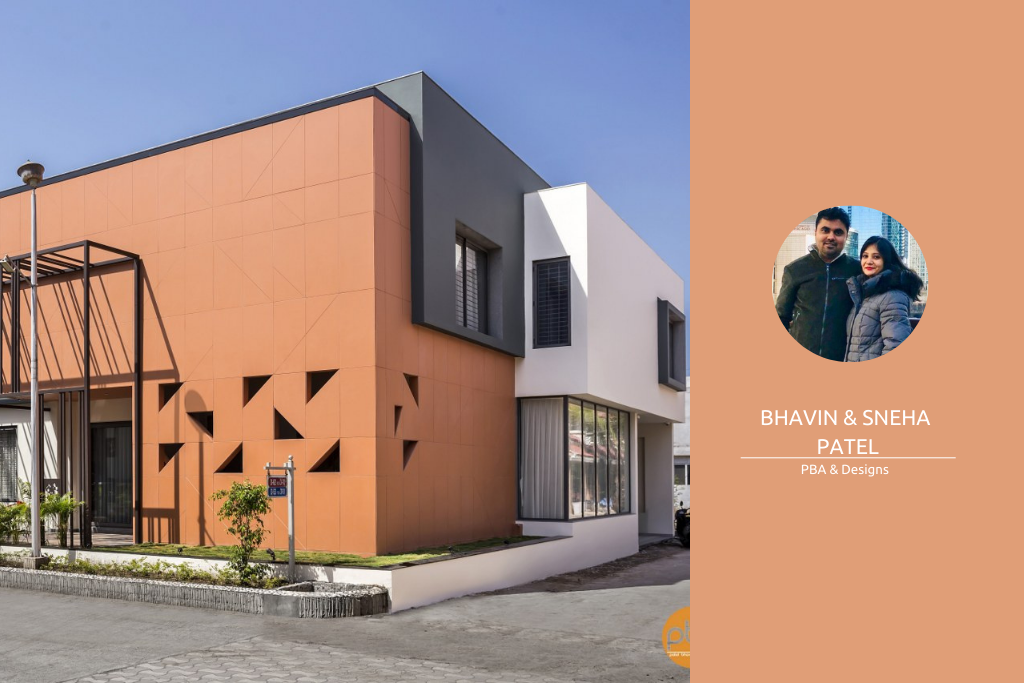 Firm Name: PBA & Designs
Firm Name: Co.Lab Design
Studio17 was co-founded by Mayur Mangukiya and Ankit Sojitra in 2017. Their Studio is a blend of dedicated talent, creative hunger, and a multidisciplinary tribe of dreamers driven by their creativity. They always imagine smart concepts and craft rich visuals to build innovative and impact-full Space experiences that aim to leave their Client in wonderment.
While every architect and designer has their own unique approach to design, their multi-disciplinary tribe and creative hunger are what makes the one of the best architects of Surat. 
Firm Name: Studio 17
The Brick tales is a young, intensely design-oriented architectural firm headed by principal architect Rini Singhvi, founded in 2017. They believe that form not only follows function but also fiction. It elevates architecture from mere construction to meaningful encounters. They trust that design is capable of telling stories; stories of people that live in it, stories of people that built it, or maybe ideas or prototypes of how one space presents itself to its users. They at The Brick tales, pursue designing experiences for its users paying attention to the minutest details as tools to narrate these stories. They engage in building extremely user-oriented spaces that build a direct relationship of the users to the spaces. They strive for simple, unpretentious, and bold designs that speak to its users and do not age with time. Coherence and balance in design is the fundamental key they adhere to.
Founded in 2017, they have been creating some of the best spaces in the niche of interior design and with every successful project, it makes them one of the top designers and architects in Surat.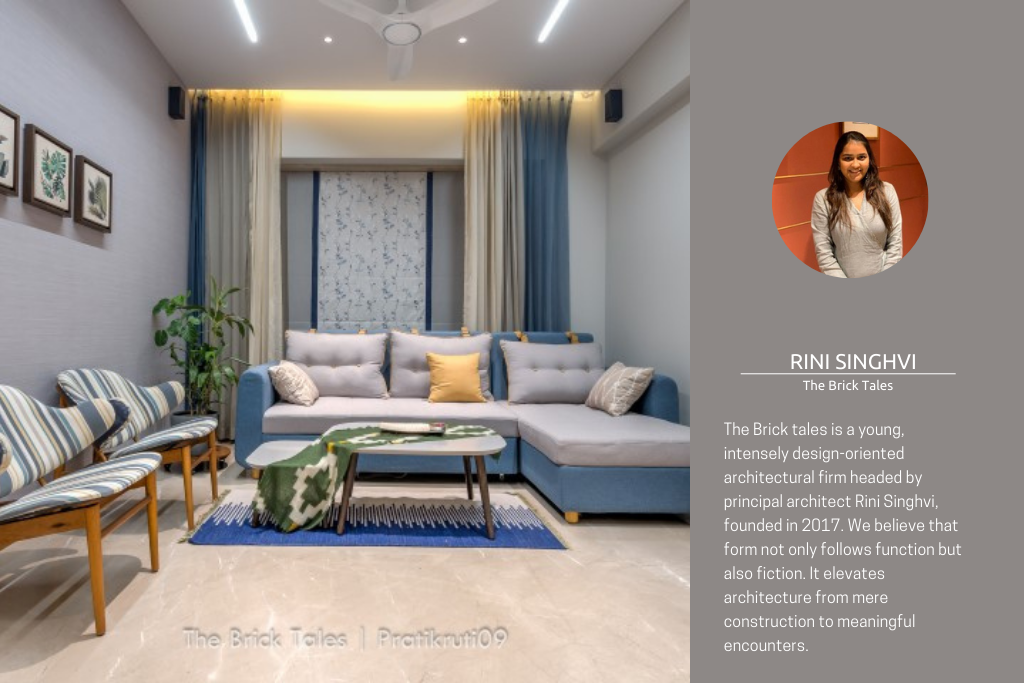 Firm Name: The Brick Tales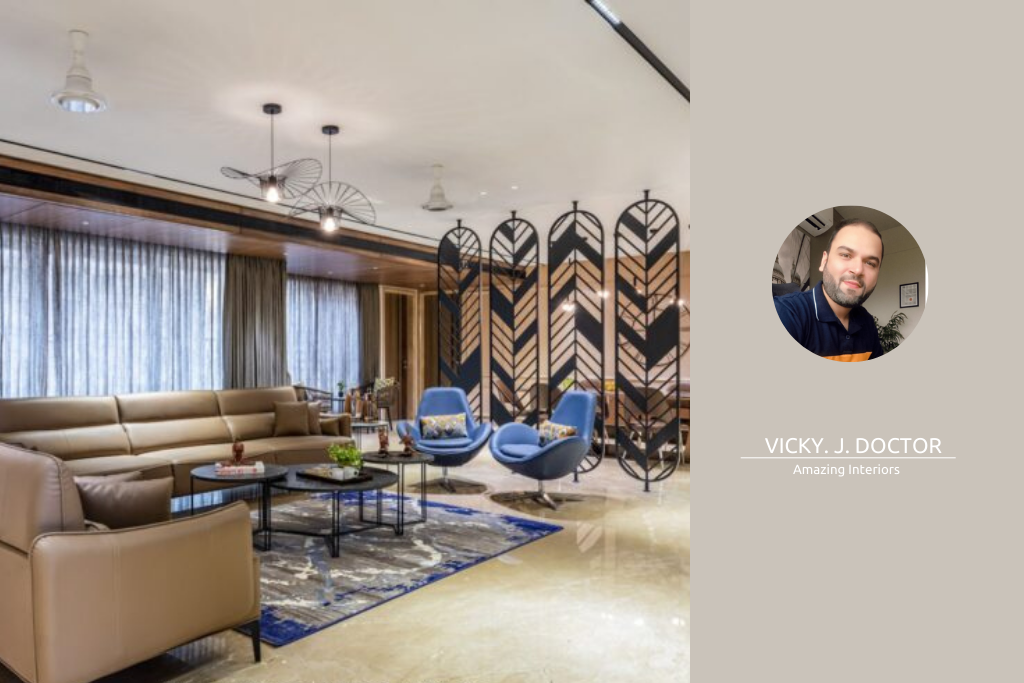 Firm Name: Amazing Interiors
The concept lab is a full service interior design studio offering design consultancy & interior styling. They help in elevating your spaces beautifully & enhancing them with simplicity. They are based out in Surat providing services across India.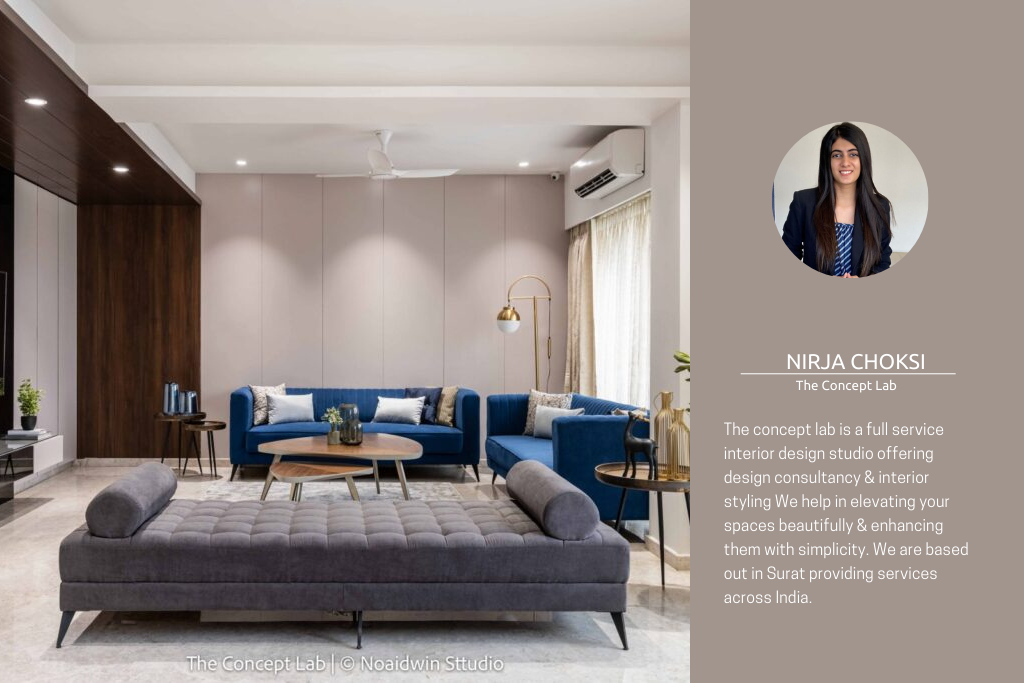 Firm Name: The Concept Lab
Dinterplay Architects is a brainchild of two established architects who believe the interplay of Architecture and Design to be the single most differing factor between a good structure and a great one. Avidly involved in idea innovation and its pragmatic realization, Dinterplay Architects is an Architecture and Interior Designing Firm. Based primarily in Surat, the firm is also actively operational in Ahmedabad.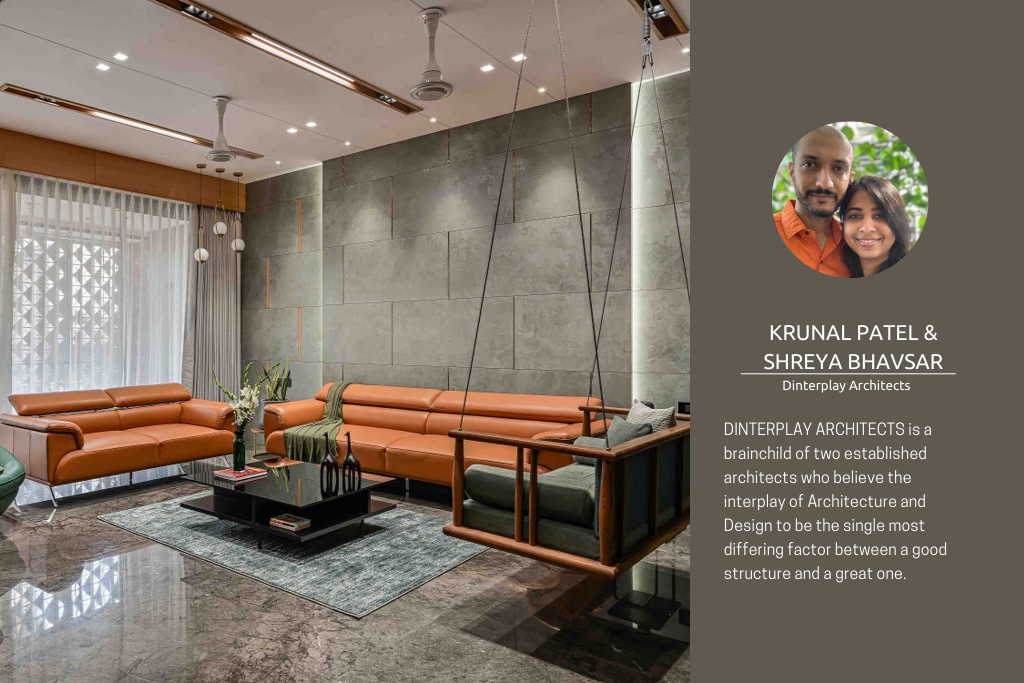 Firm Name: Dinterplay Architects
Yellow Studios is leading practising Architecture and Luxury Interior Studio founded by Architect Azaz Calcuttawala, After graduating from MS University of Baroda in 2008, he went for work in Mumbai till 2010, since then he and his team have established an International Practice in India and Tanzania. Their team too is one of the leading architects in Surat, established in the year 2011.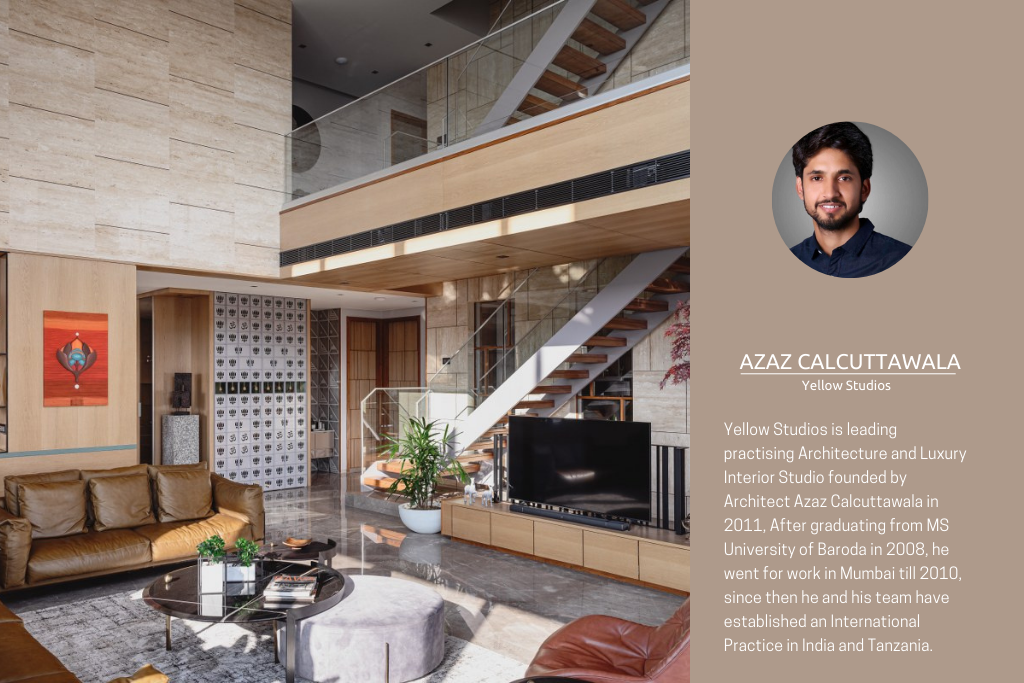 Firm Name: Yellow Studios
JGP Consultants is doing practice in Interior Design, Architecture, Urban Design, Town Planning, Landscaping and Engineering. They are multidisciplinary firm having experienced technical staff including Architects and Engineers and Planners.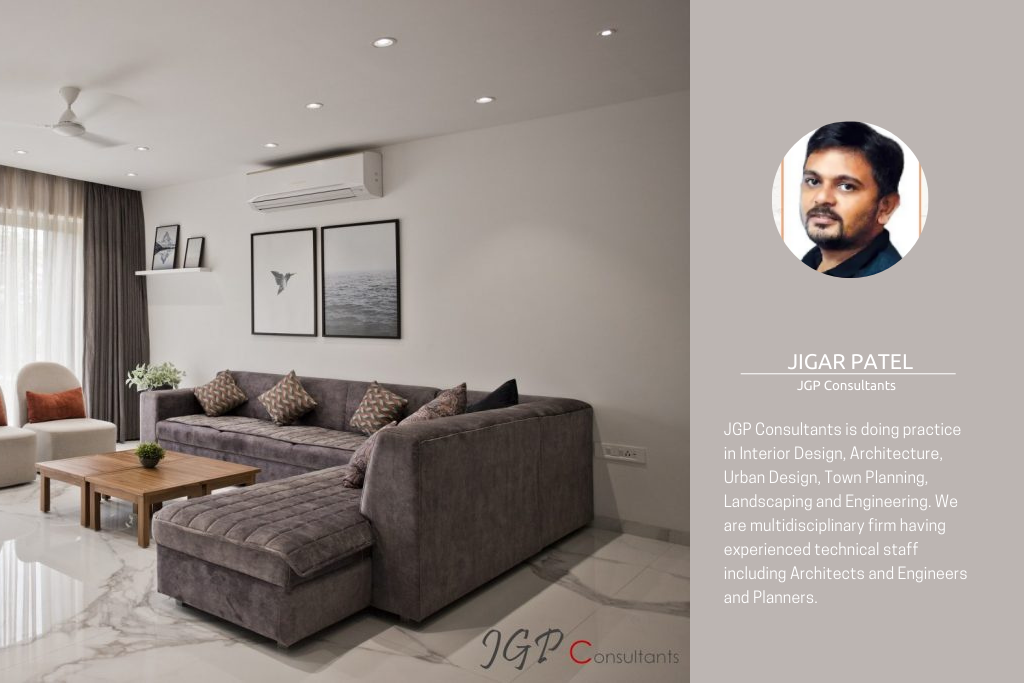 Firm Name: JGP Consultants
AN Design is a Surat-based architectural consultancy firm having professional practice in Architecture and Interior Designing and offering services all over India. They provide services to Residential Projects, Corporate Offices, Hospital, Restaurant, Café's, Government Institution as well as Franchise Showrooms. They cater to their client's personalities by understanding their requirements instead of following a standard design protocol. Understanding their requirements, they design their creative plan along with balancing the work with Green Building Solution's so as to balance the nature with their art of work.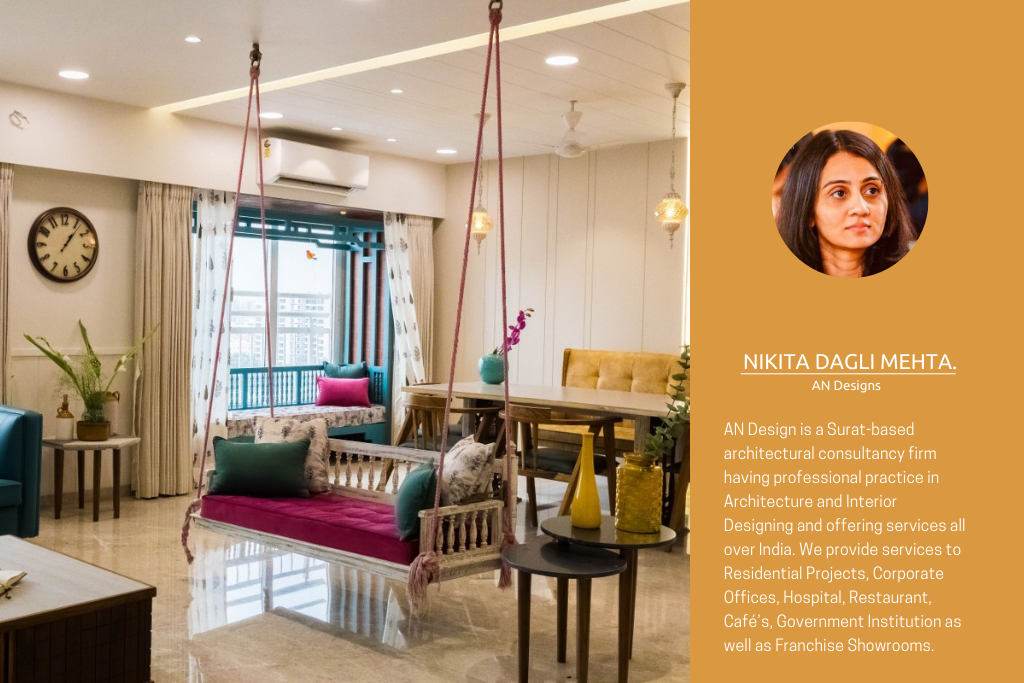 Firm Name: AN Designs
17. Sharan Architecture + Design
Designers Kruti and Vipul Sukhadia of Sharan Architecture + Design design a distinct office space for Coolline Agency – air conditioning systems' sales and service dealers. Located in a busy area of Surat city, the 2700 sq. ft. office is characterized by a simple yet sophisticated brand identity and designed to encourage a lively workplace.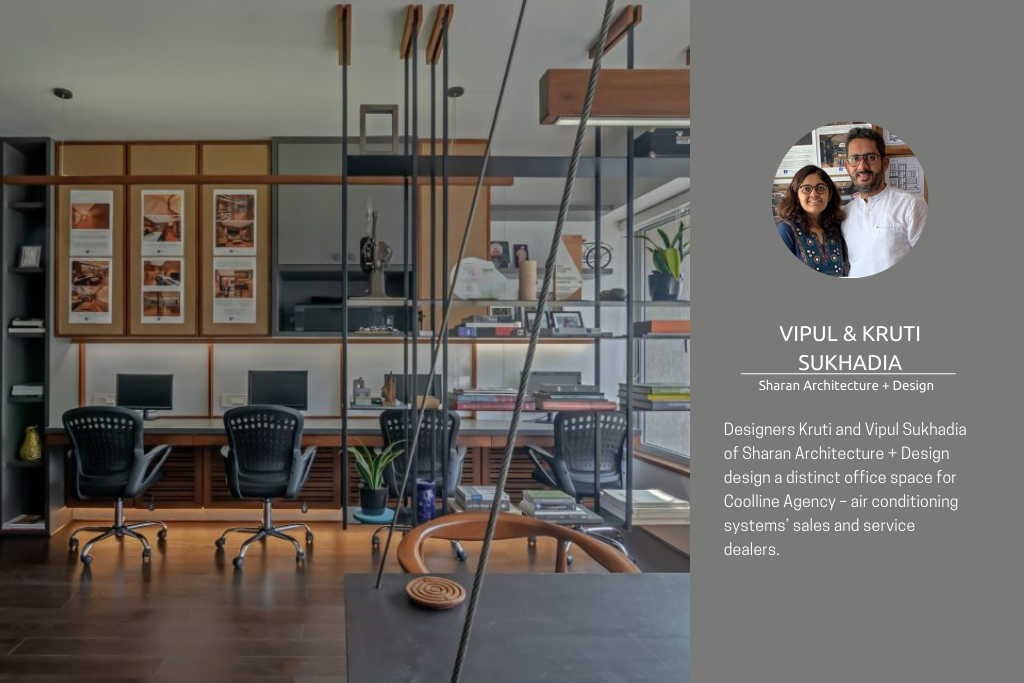 Firm Name: Sharan Architecture + Design
They are a team who loves this planet, and would love to serve their clients and help them in creating wonderful buildings, spaces & products that are sustainable, easy to maintain, joy to use and cost-effective. Their insistence on excellence, technology integration and scientific approach help them achieve this, and all these keeping the growth of the People – their Team, their Clients and their Vendors at the center!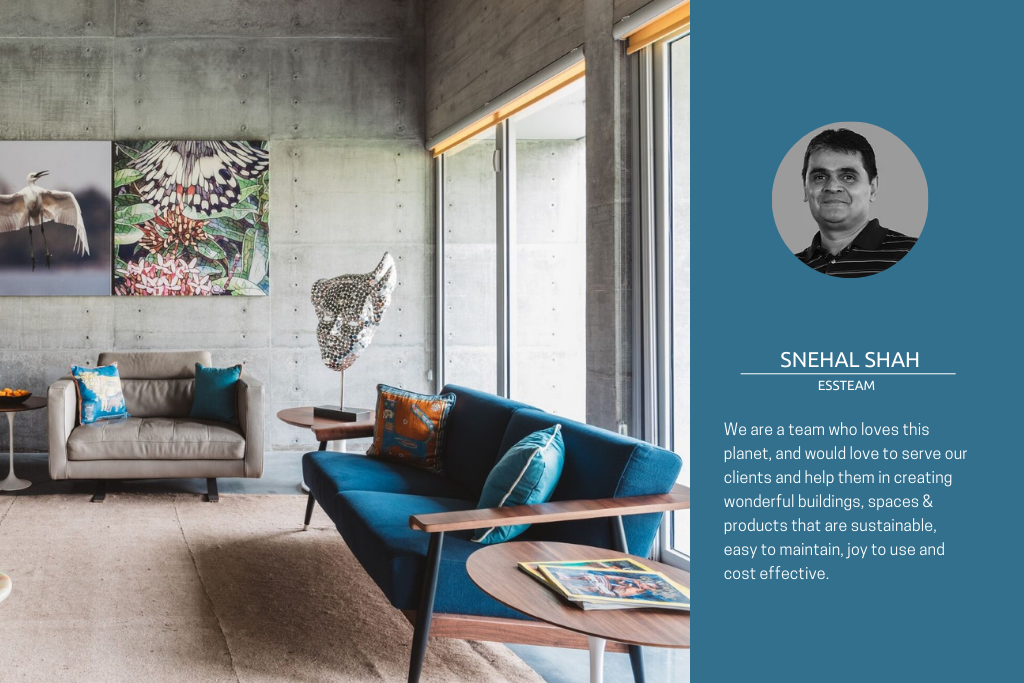 Firm Name: ESSTEAM
Muse Architects is a professional organization, conceived and nourished by a team of competent technocrats, and like-minded professionals, who share one vision, and one goal. Muse firmly believes in continual client satisfaction.
Creating some of the most sophisticated spaces pan-India is Muse Architects, again one of the leading architects in Surat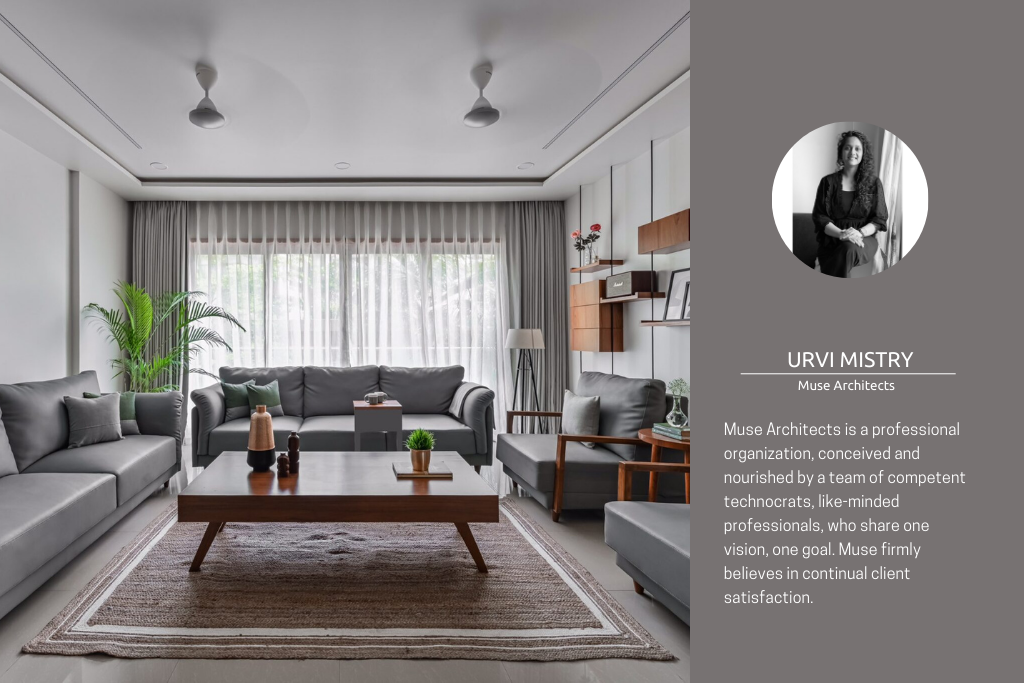 Firm Name: Muse Architects
Designers are like storytellers, they bring life to your imaginations. Each space is a tale ready to be written and they at Fables resonate with this ideology. The firm is a multi-faceted design studio that believes that design should not be confined into any one dimension. They primarily specializes in Interiors & Landscapes.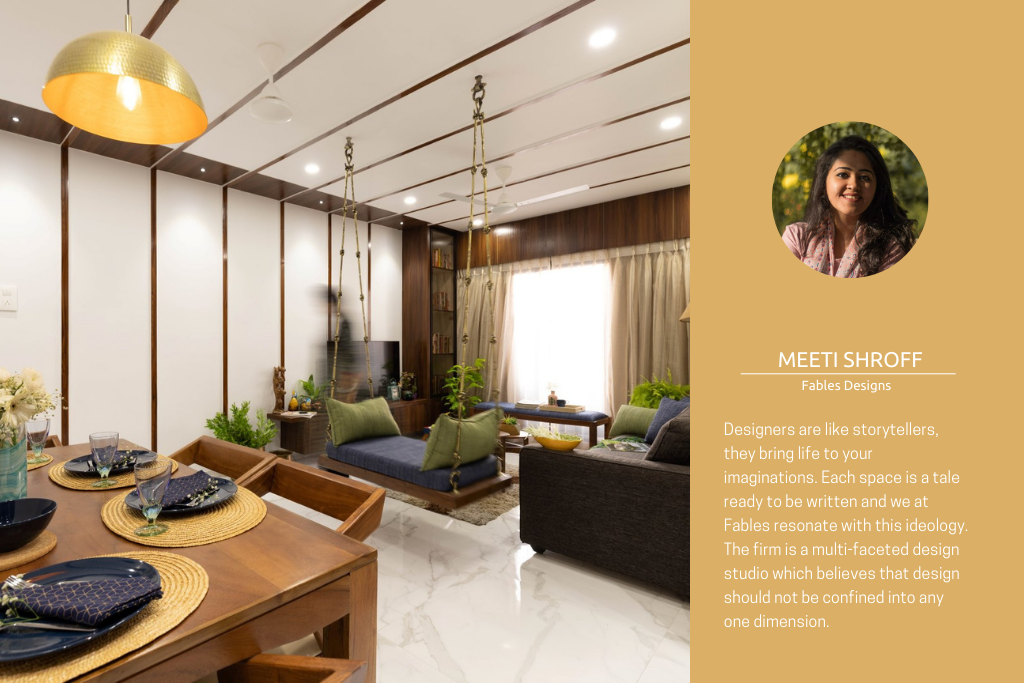 Firm Name: Fables Designs