&nbsp
Timeless Modernistic Residence | HeRTZ Architects
Timeless style, contemporary nuances & a wave of vivacious design engulf the modernistic Modi Residence by HeRTZ Architects in the city of Vadodara.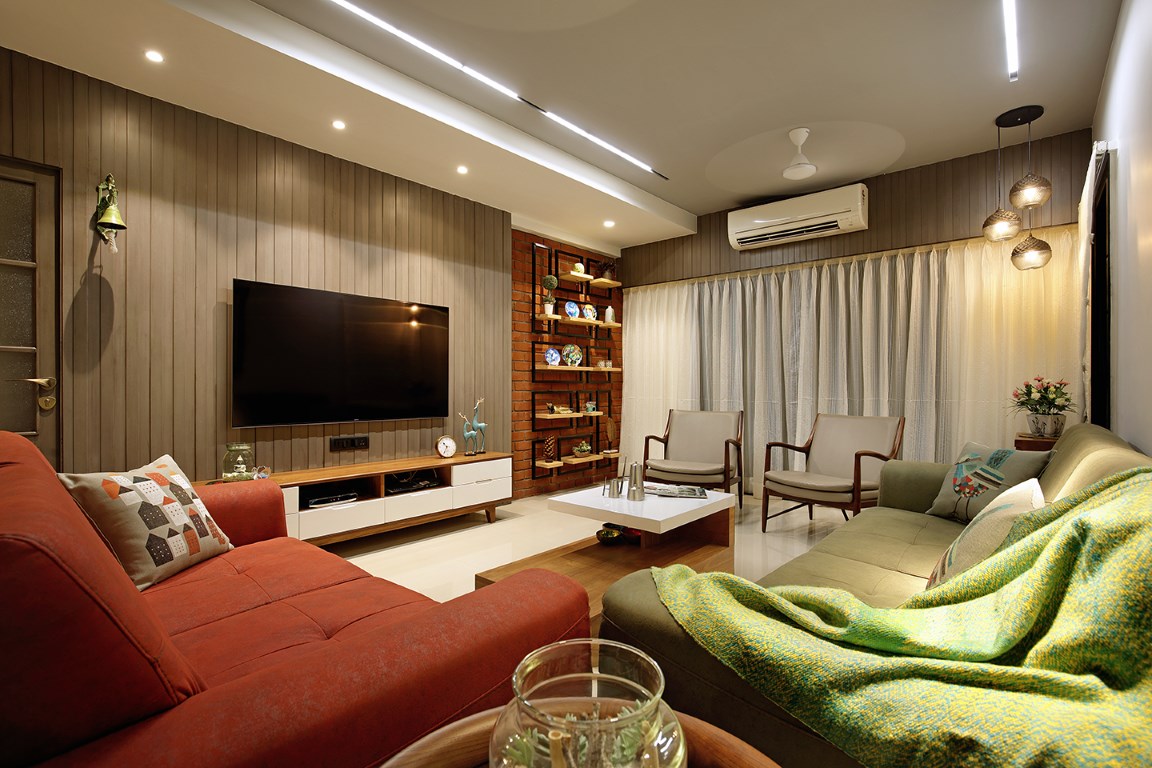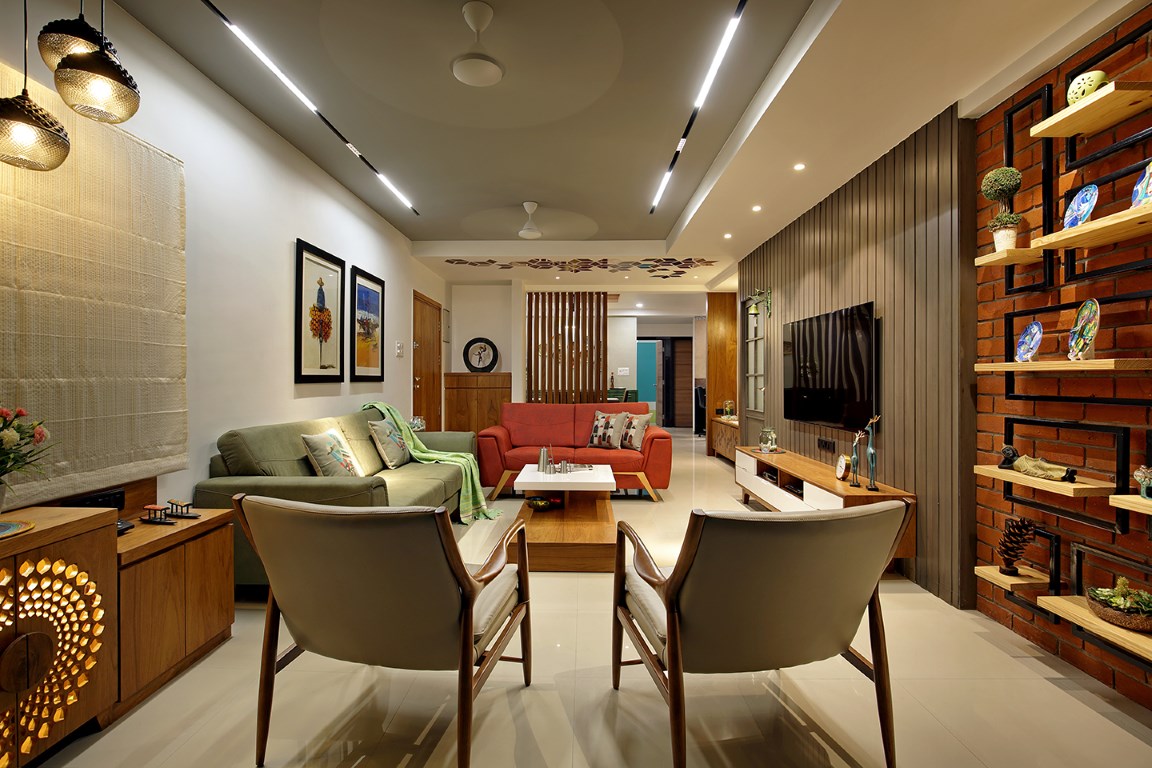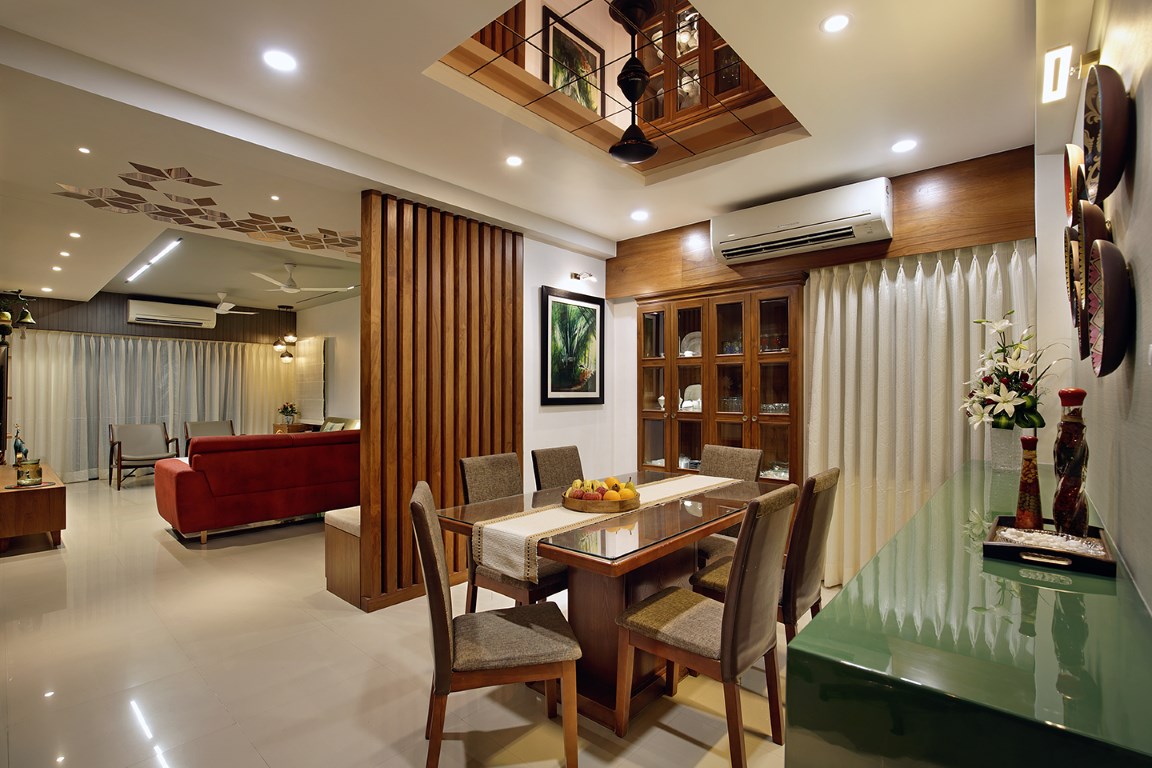 A home is a picture window into the lives of its occupants. It's that space that is witness to the high, lows & memories that a family cultivates as they live one day at a time in the safety of the walls of a place they consider 'home'.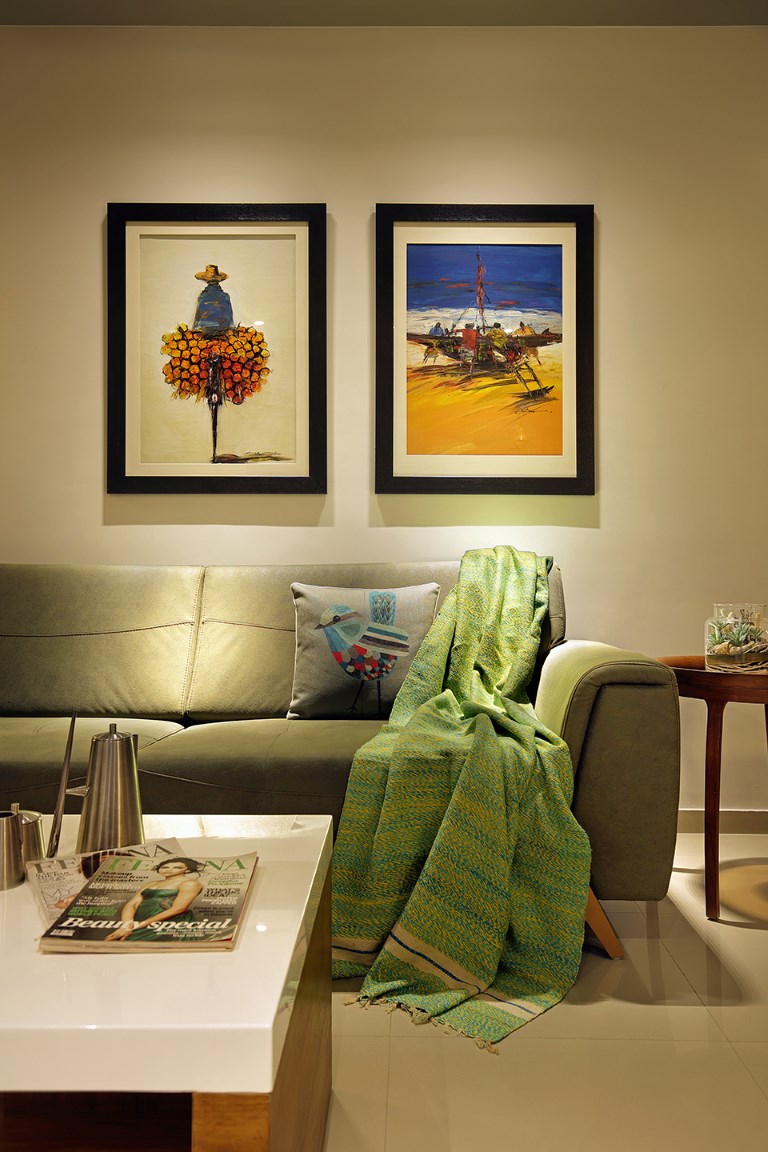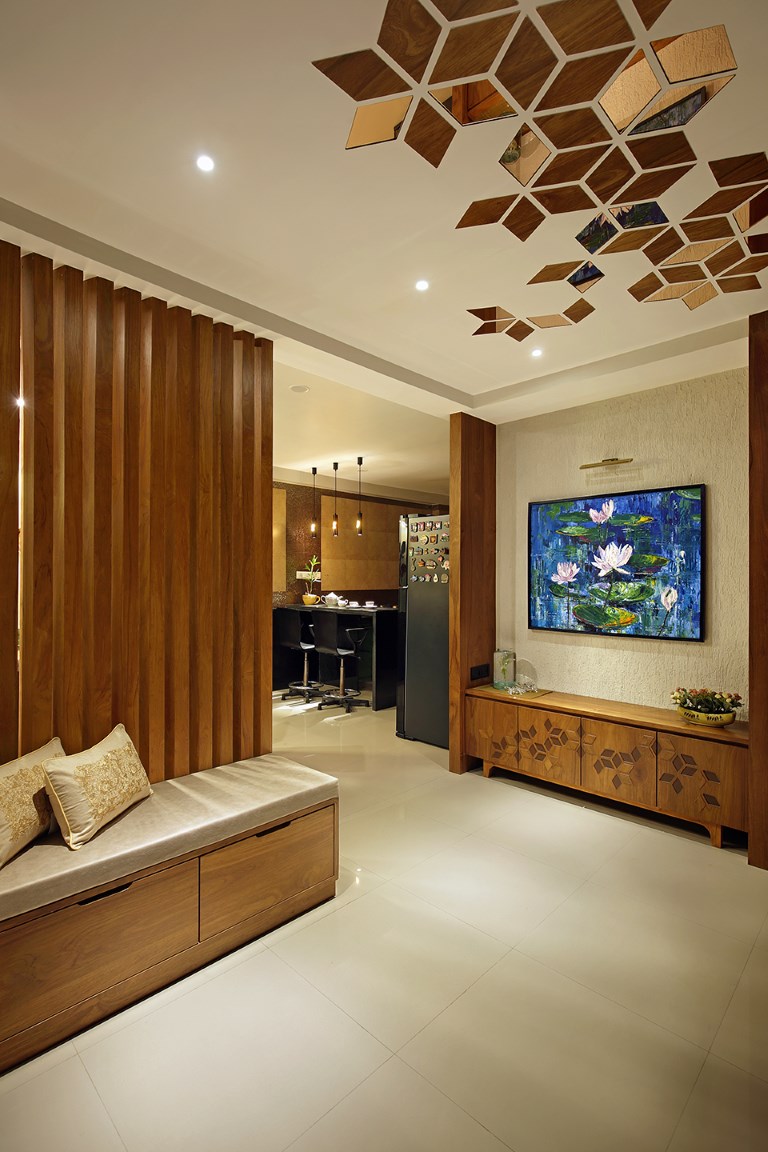 When clients Radhika & Hemal Modi approached the design firm with this assignment, they handed over the esteemed responsibility of the creation of their cherished space to the Architects. The renovation of the interior scheme of the 1,200 sq. apartment in Akota entailed the refurbishment of the living, dining, kitchen zones & the children's bedroom. The project's duration extended over a period of 3 months between April to June of 2018.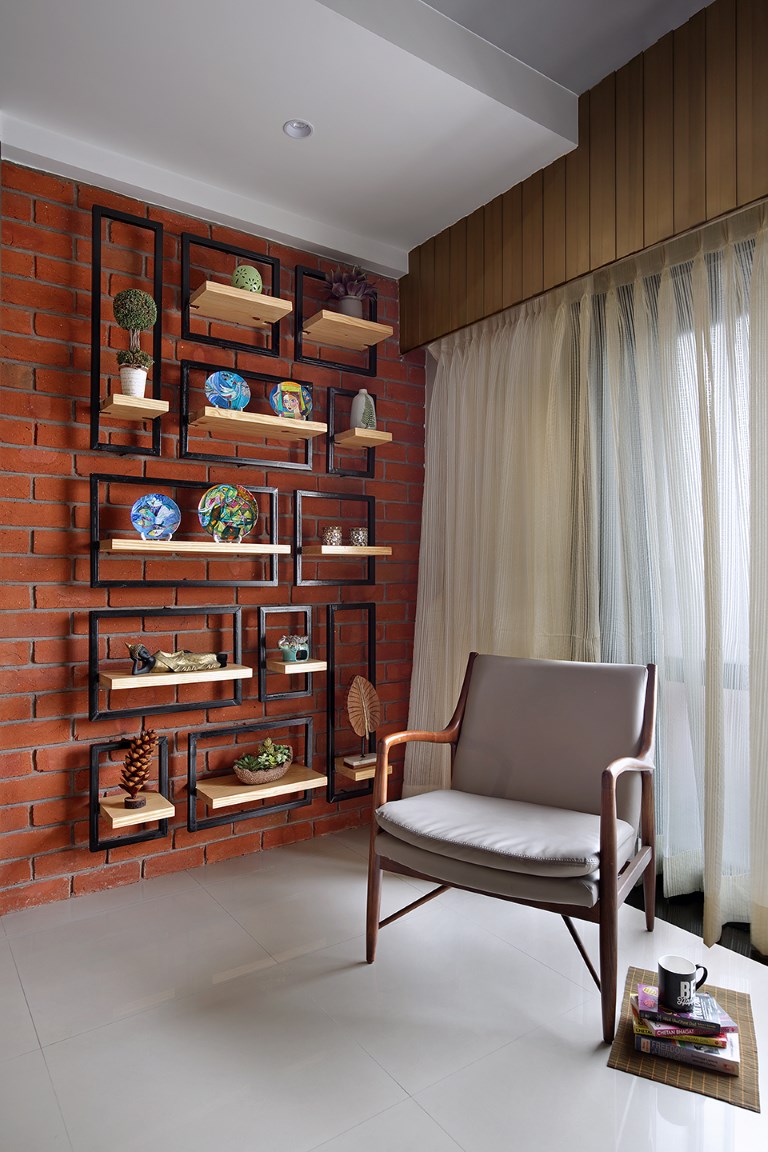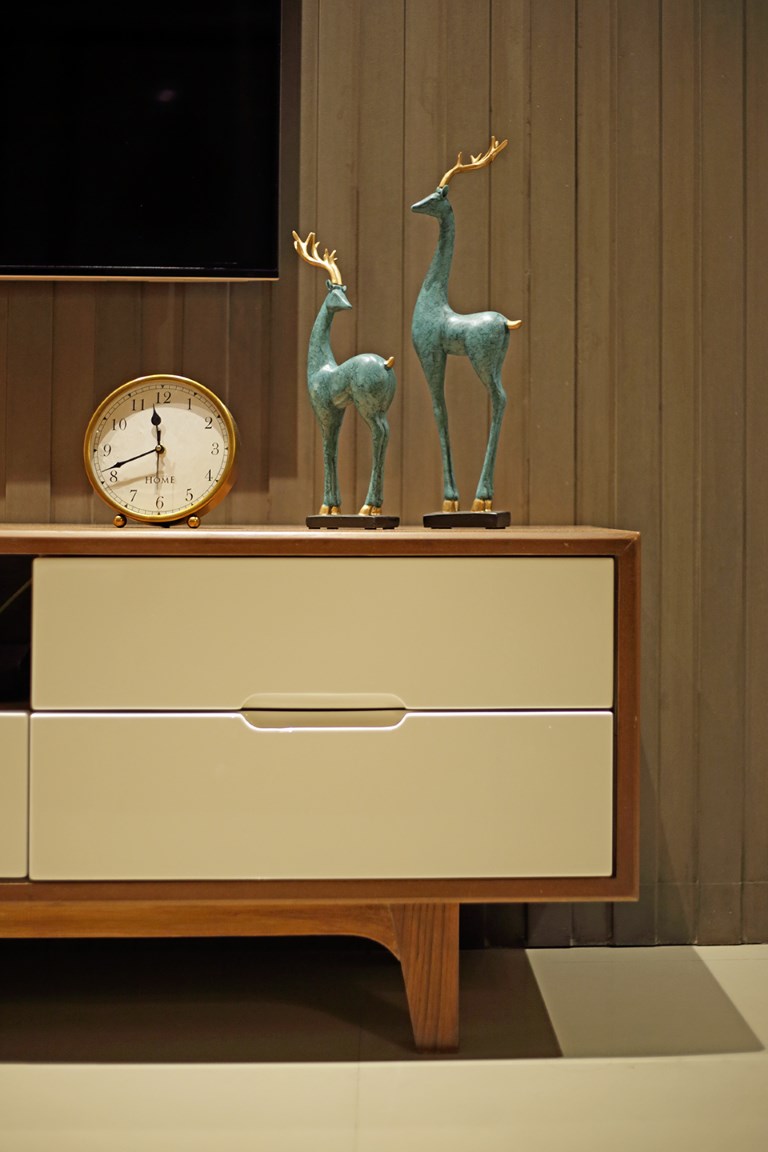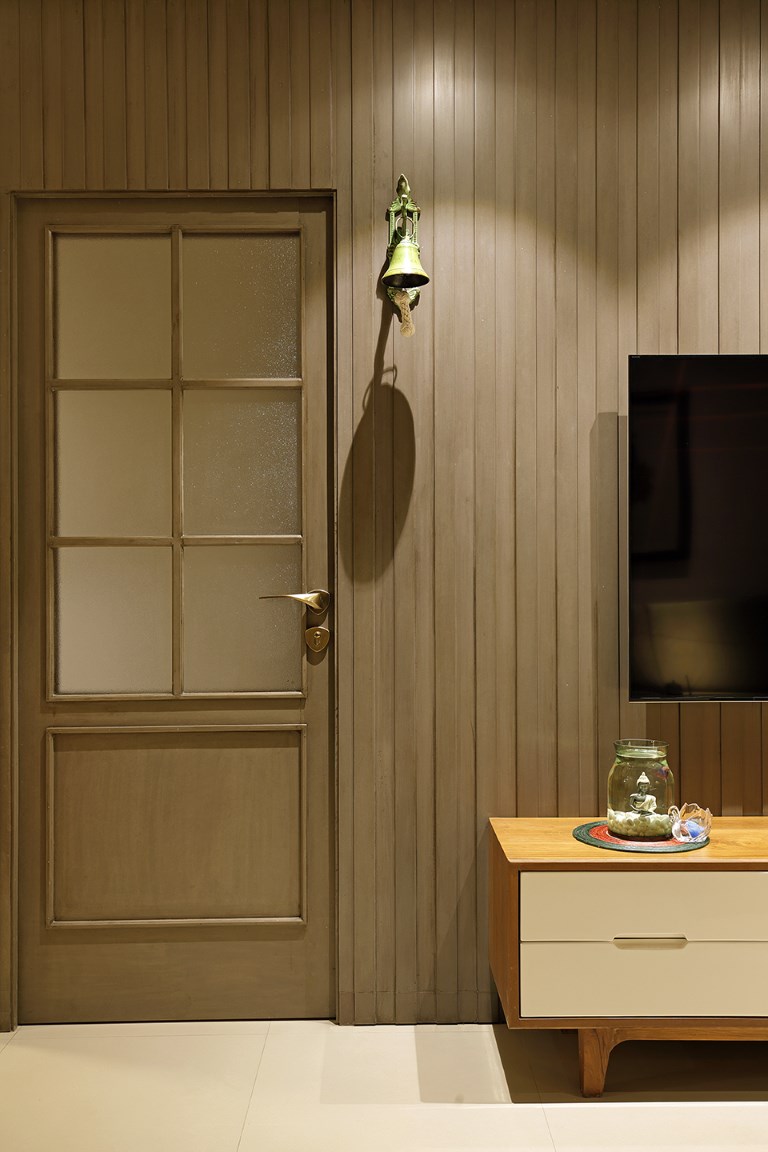 The brief from the client's end was comprehensive & clear in its directions. The Modi's required the space to have a free-flowing layout that reflected an 'openness' in its essence. Mrs. Radhika Modi hails from a background of fine arts & has a penchant for artistic elements. Travel is also an extension of the family's lifestyle & they often bring back memoirs & souvenirs from many a travel across the globe.
"We wanted a home that embodied our love for art & wanderlust, without seeming too heavy on the eyes. A place where each piece found its unique corner while narrating a story of its own.", shares Radhika.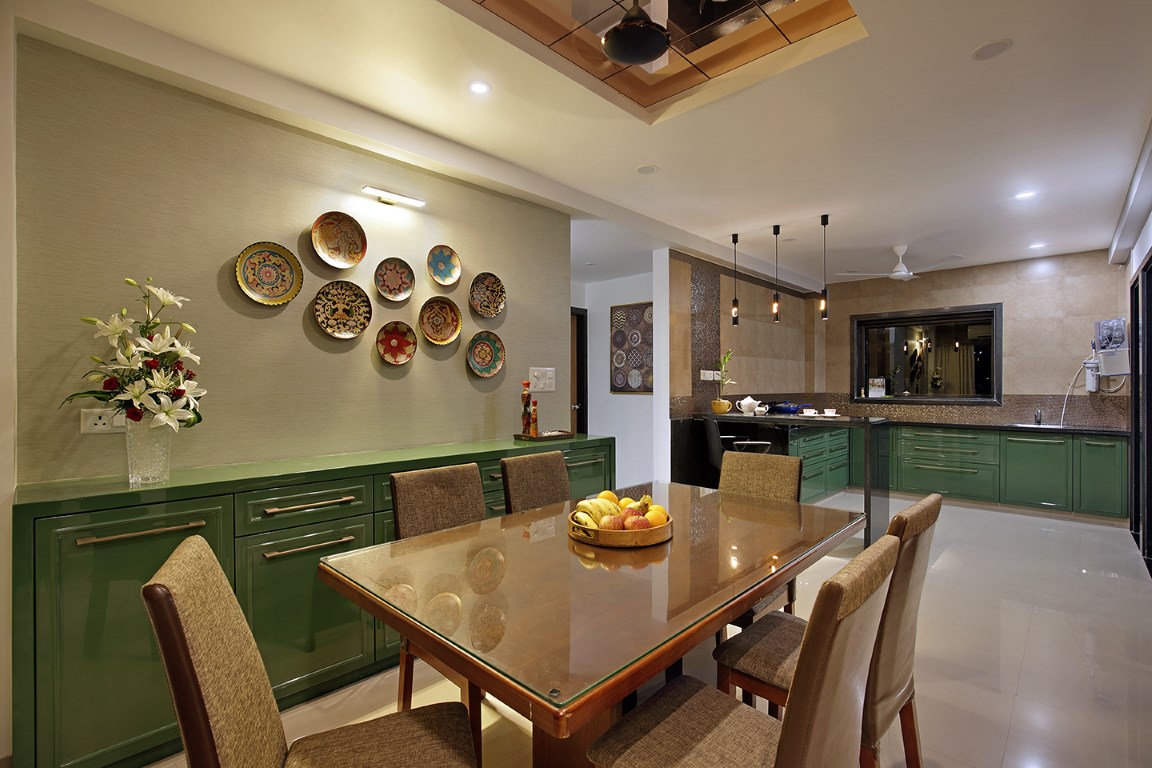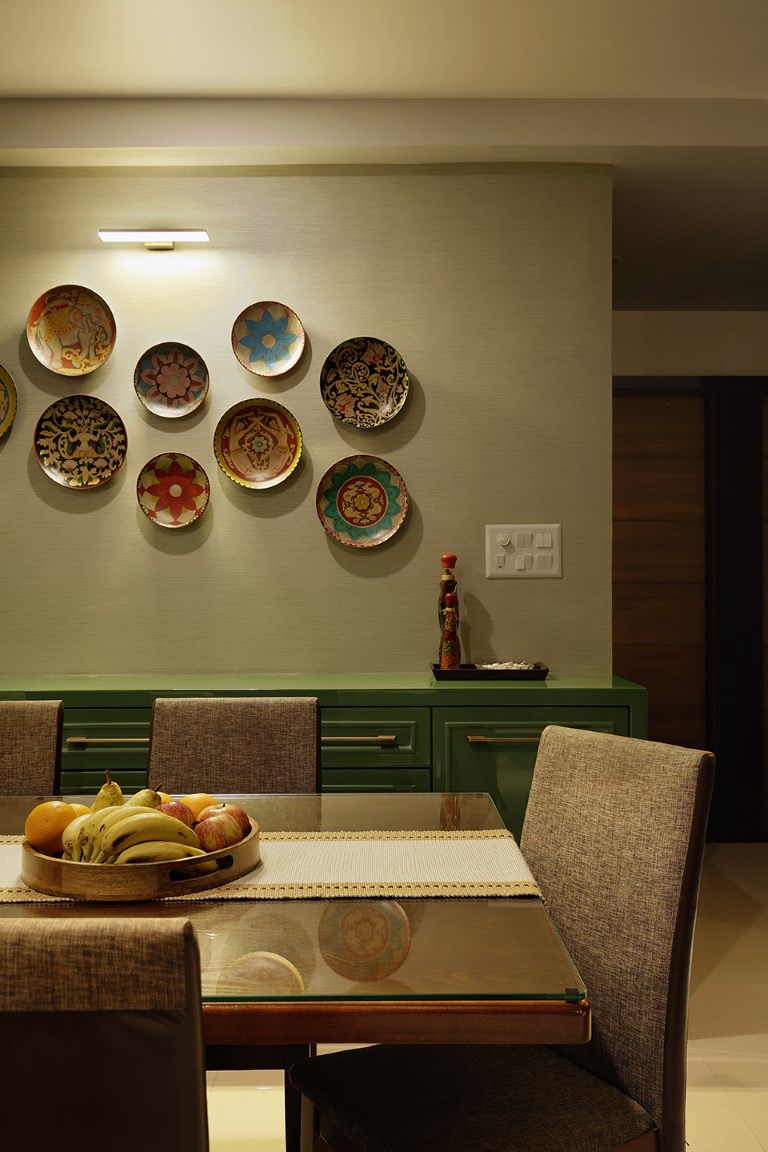 The idea that drives the process of any residence's design is the importance of the client & designers seeing eye to eye in the matter of the direction of the project's development & final character.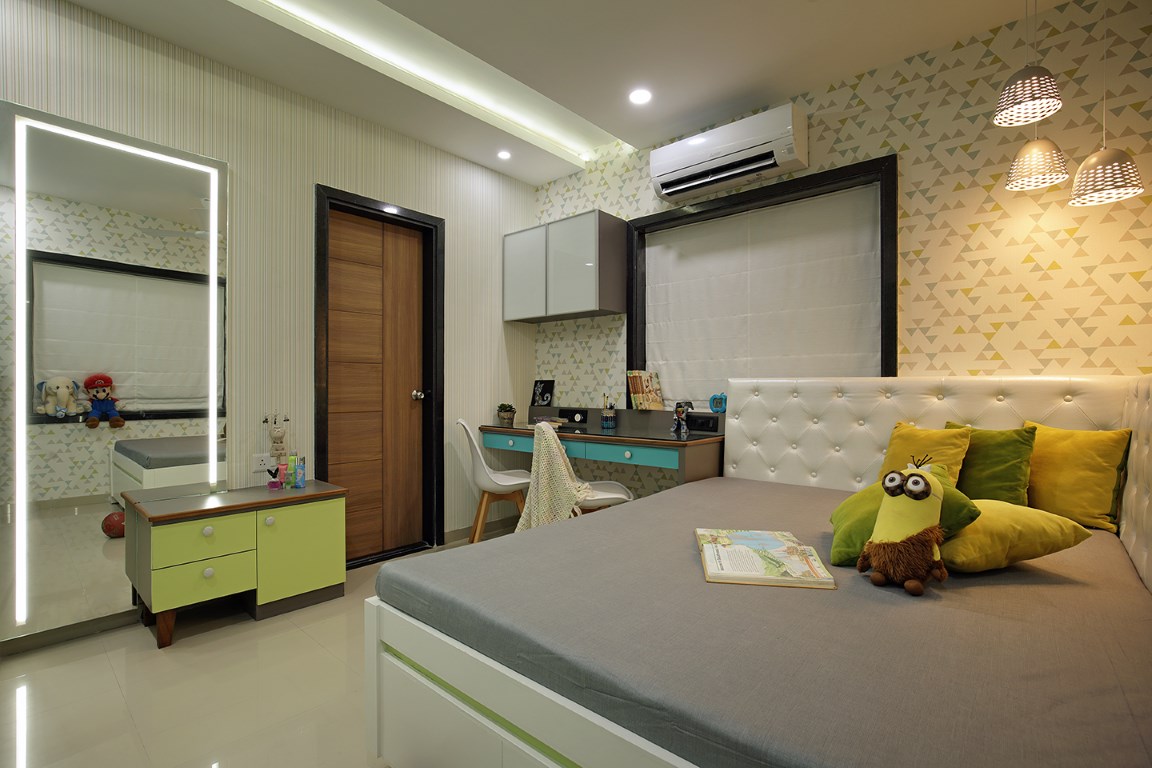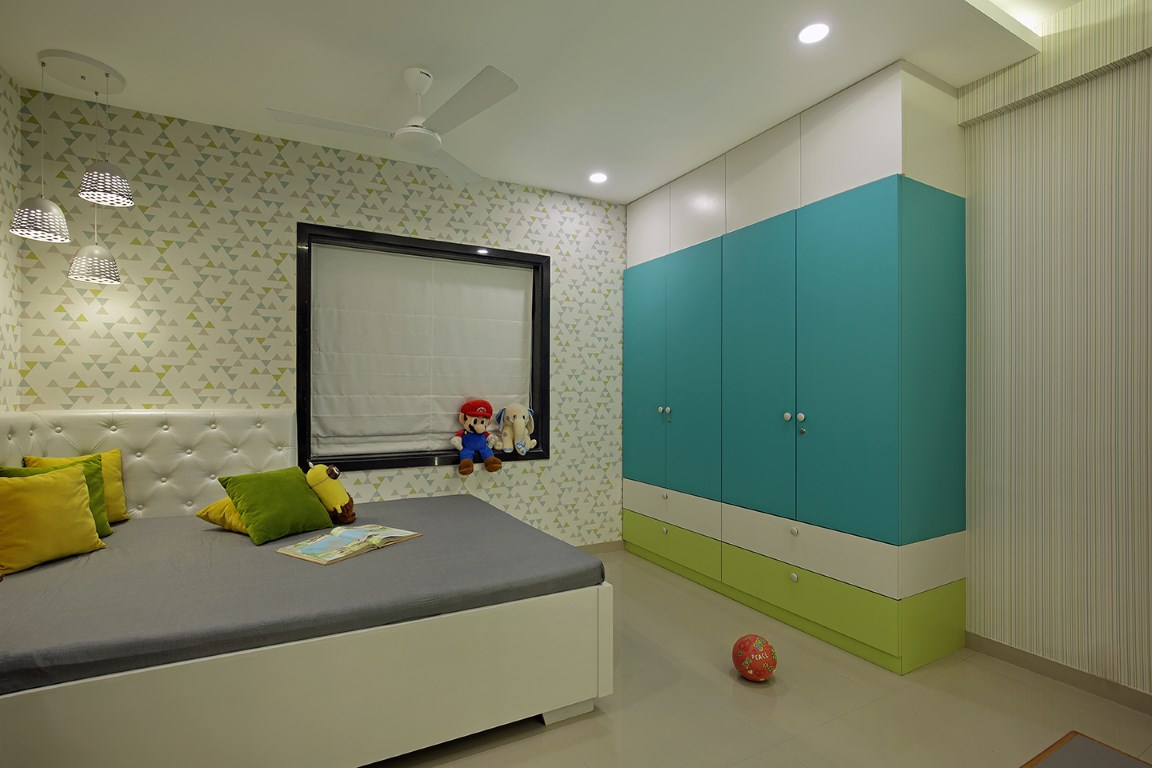 "We usually dedicate a significant period of time to conceptualize our take on the client's inputs. This process includes the creation of sketches, mood & material board curation etc. The initial steps in the design development are vital in the genesis of the final aggregate.", points out Ar. Ronak Kambodia.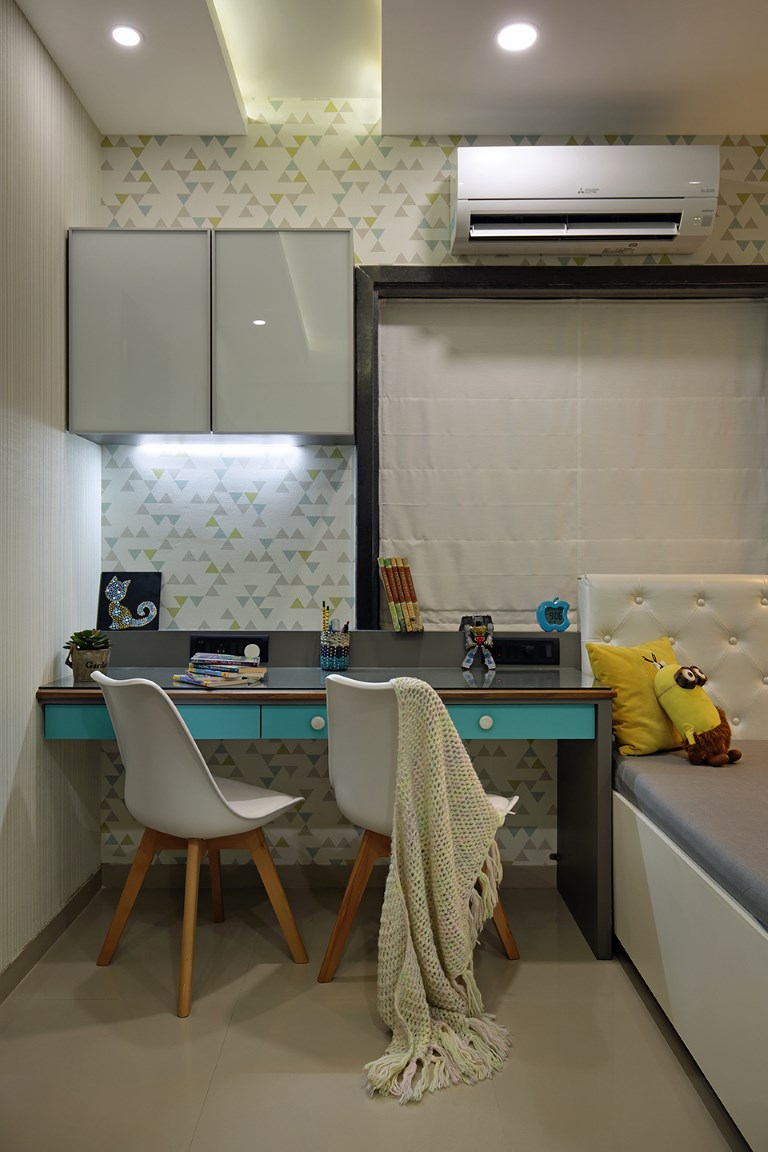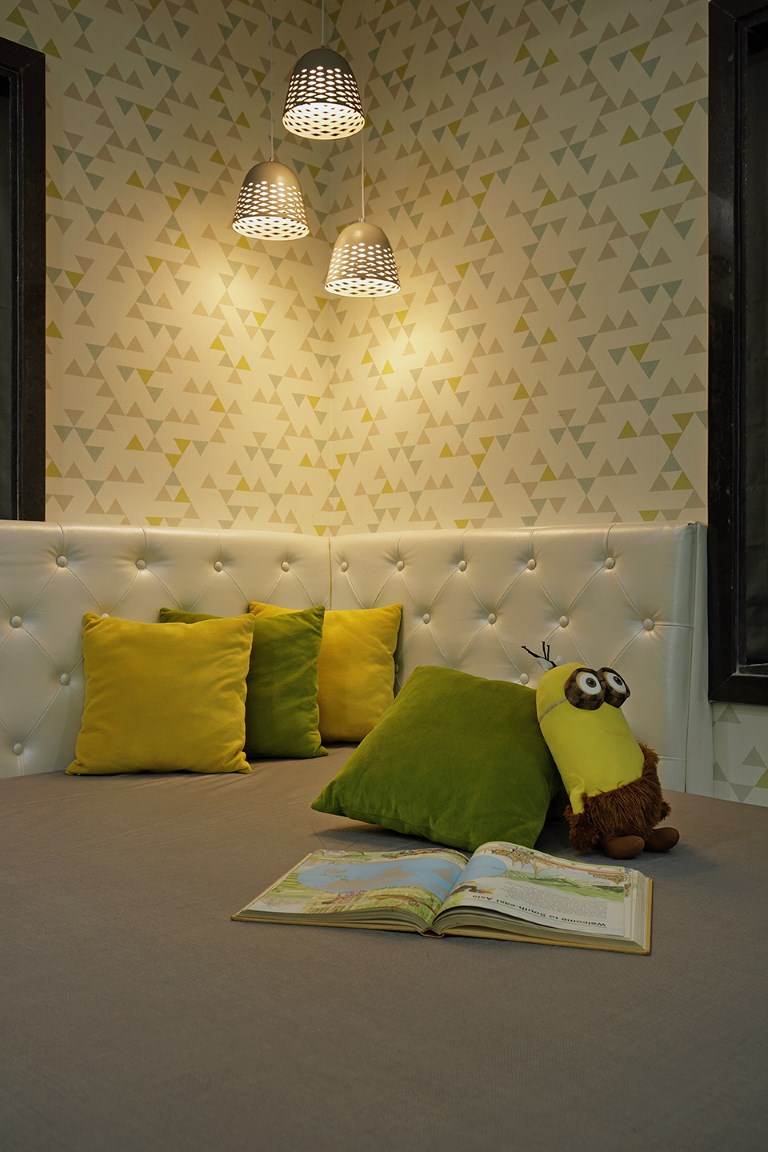 FACT FILE :
Project: Modi Residence
Architect: Ar. Ronak Kambodia, HeRTZ Architects
Interior Designer:  Kopal Bhoot
Project Location: Vadodara, Gujarat
Text By: Lavanya Chopra, Team HeRTZ Architects
Photography: Tejas Shah Photography