This Office Space Is A Pastel Delight With Added Sense Of Openness | Flamingo Architects
For our own office, the main idea of "Openness" was essential as it is the way we work. Empty space of 800 sq. ft. was occupied and we had to turn this into our live and happening office within a month's time. The short period of time to design and construct enabled us to quick thinking and quick decision making. Along with a short time, a tight budget was also a key concern. These two main aspects helped us to achieve "Openness" in better ways spatially and materially. From interior theme to material selection everything was based on timeline and budget.
Visit: Flamingo Architects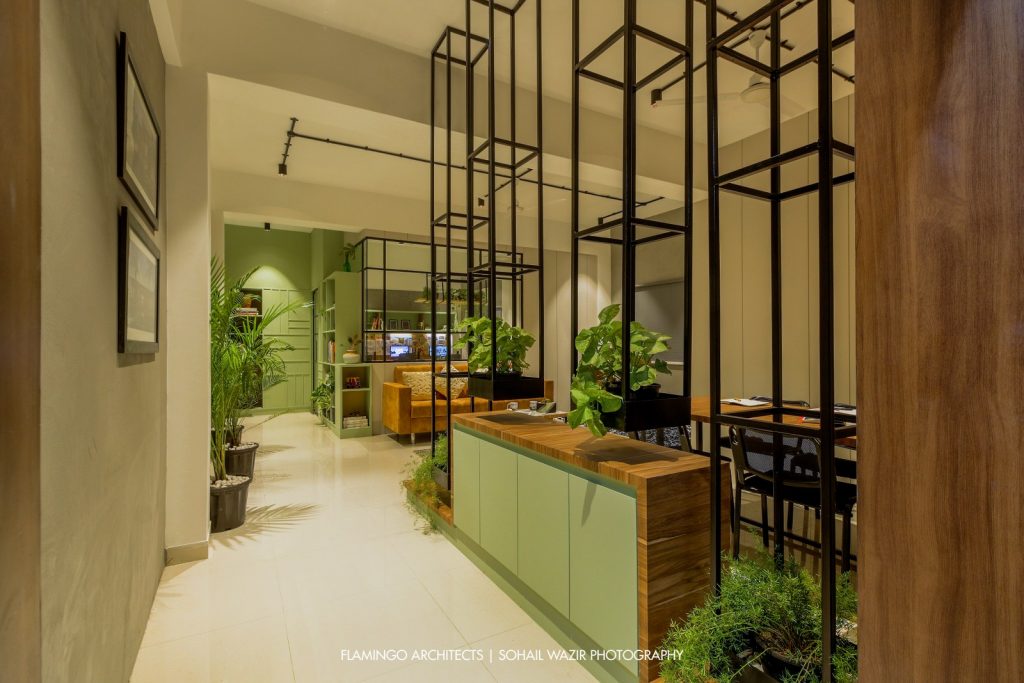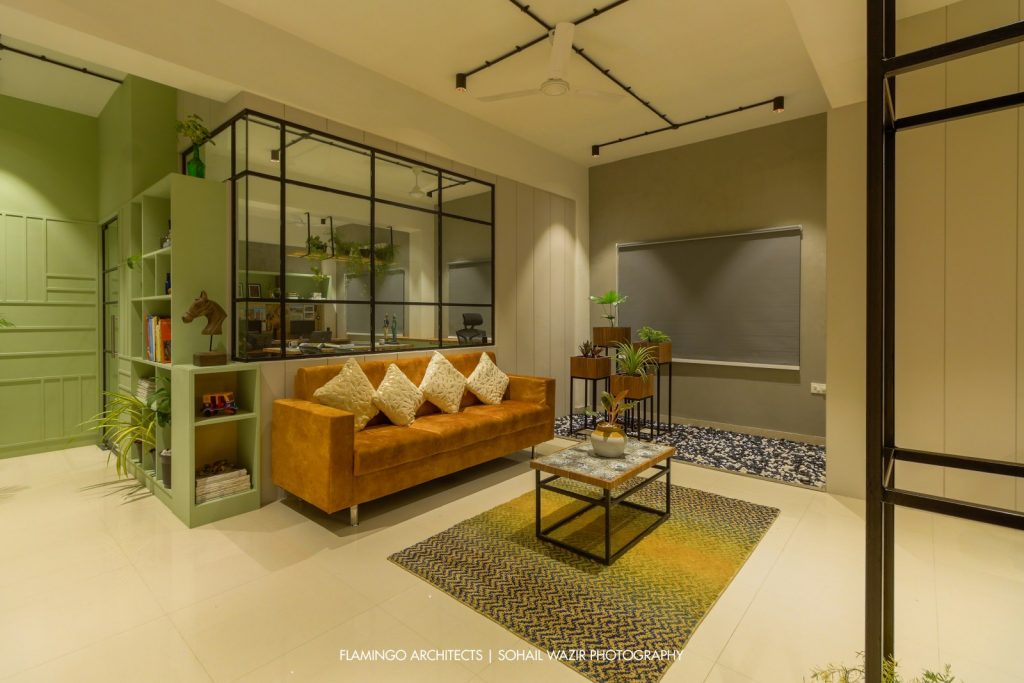 The rectangular space of 19'x42' is essentially divided into two spaces i.e. studio and lounge with meeting space. The Existing 4 structure grids allowed to divide spaces in a better manner. The entrance foyer with hanging planters on the right and cement stucco wall on the left guides visually towards the lounge area and studio in the background. The first grid towards the entrance has a foyer, open meeting space, and enclosed pantry while the second grid has Lounge with a small pebble garden and our favorite Areca palms along with a display wall.

&nbsp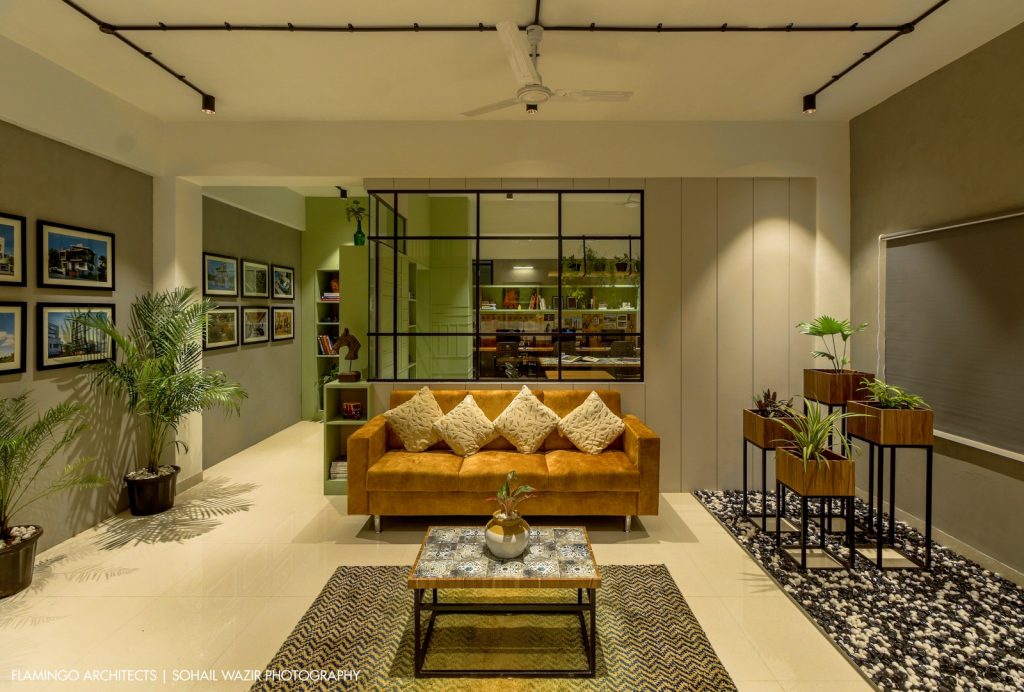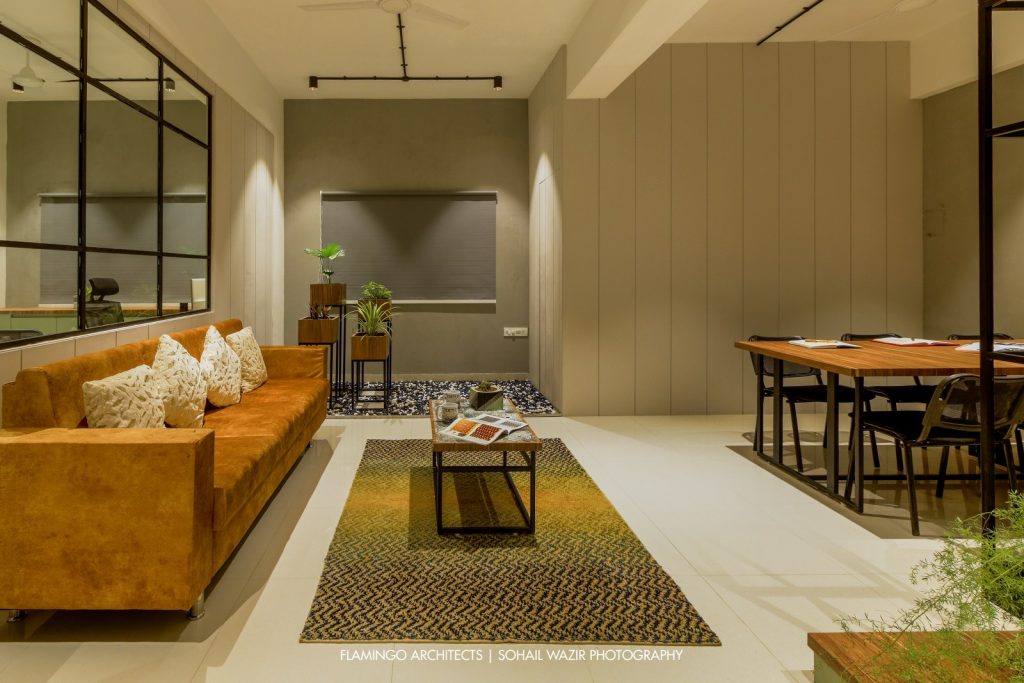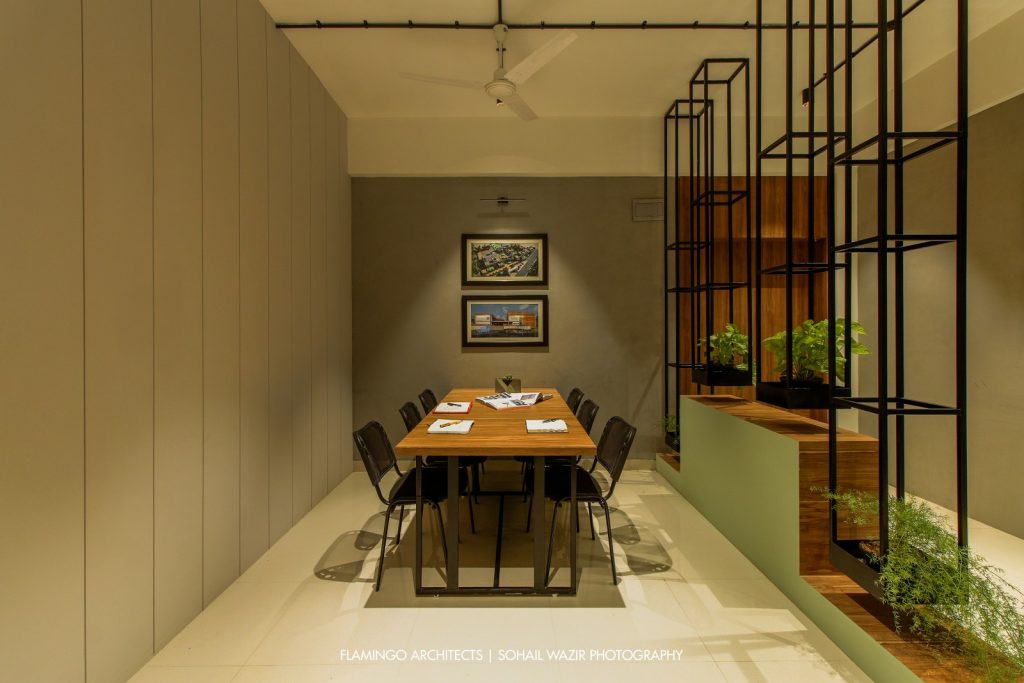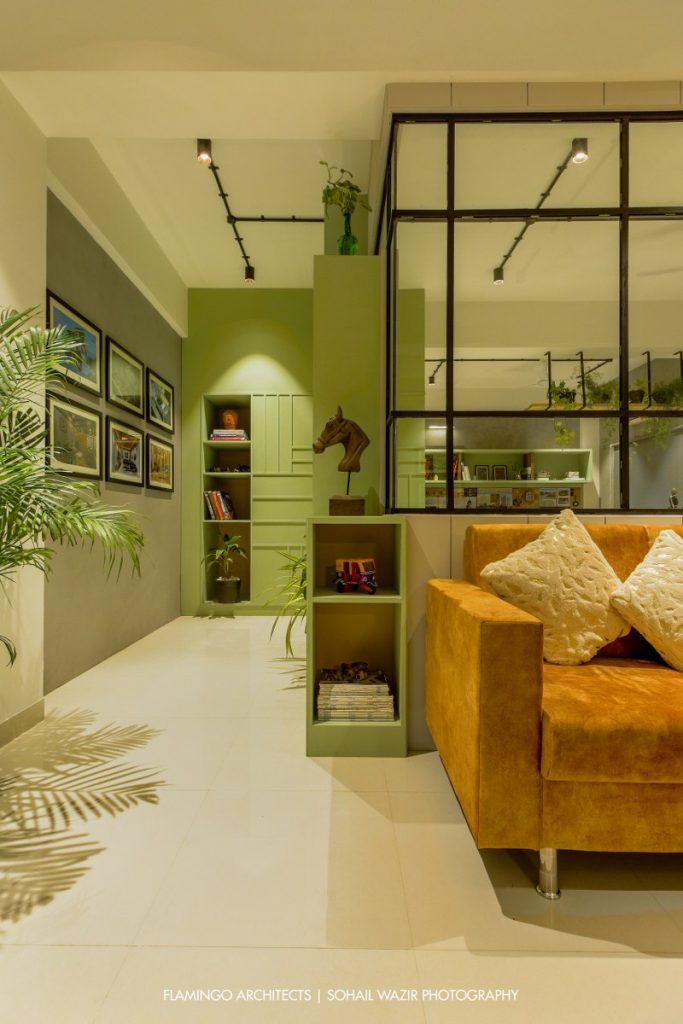 The open layout for foyer, lounge, meeting space and garden creates a foreground for the studio space which is also an open layout. The studio is approached through a small passage made up of display units with artefacts collected during world travels, books, and live plants. The studio occupies the other two grids. The first one behind the lounge at the entrance of the studio is the director's space which also features a handcrafted batik painting of a flamingo done by a local artisan.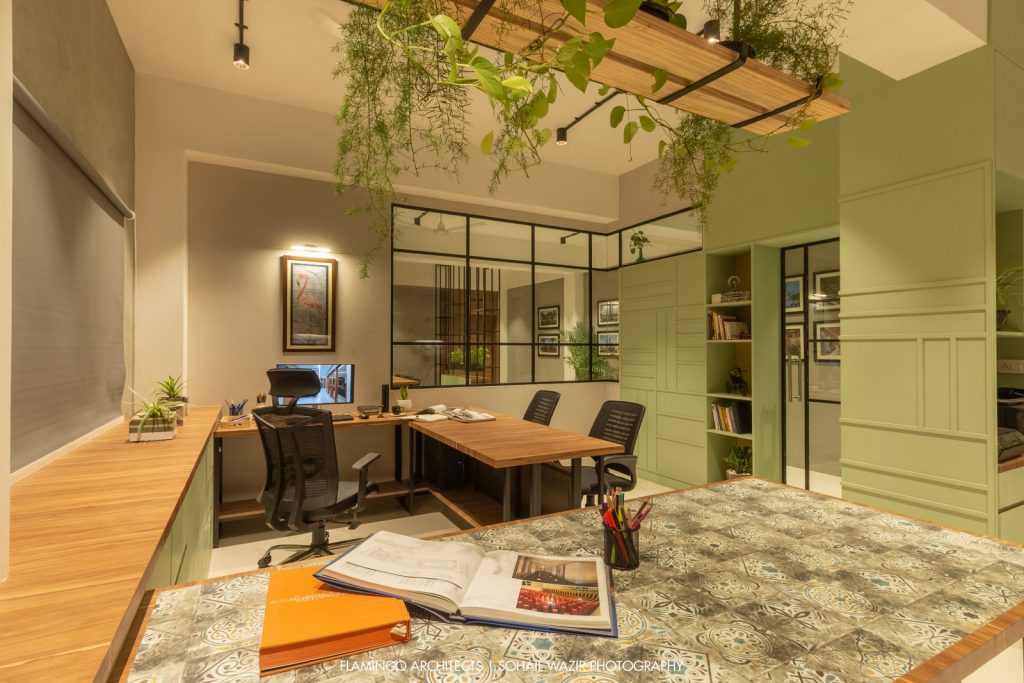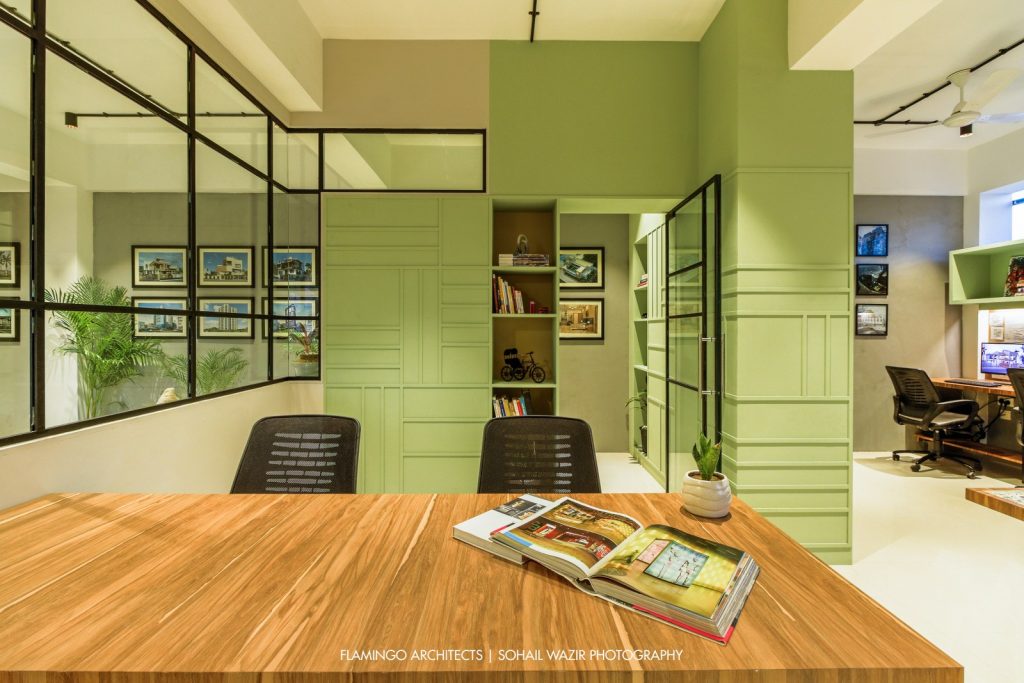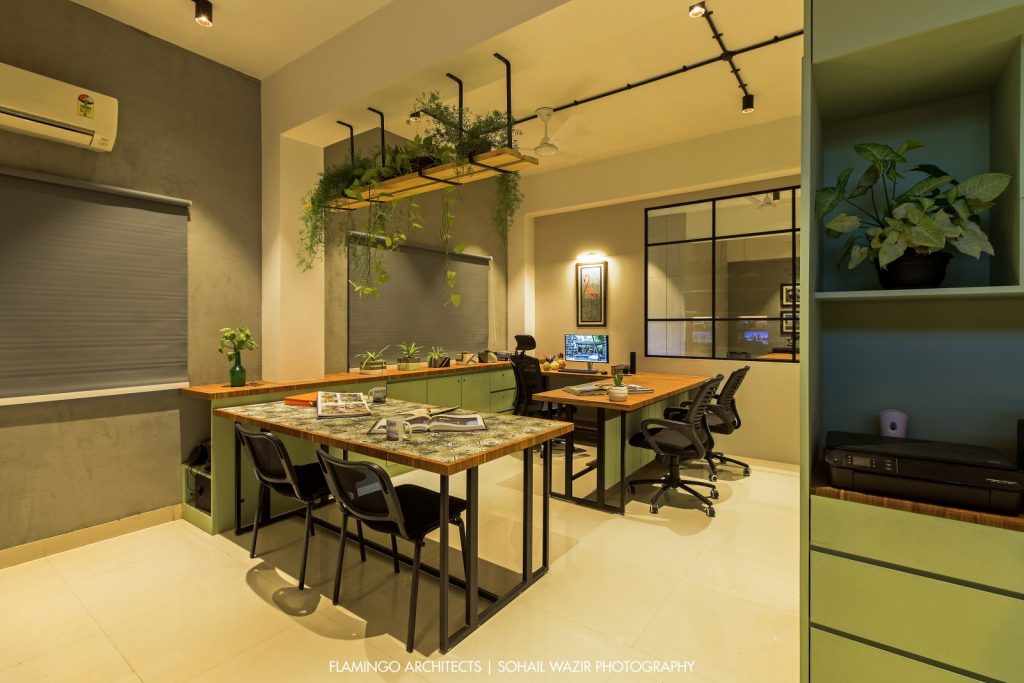 The highlighting discussion table with hanging planters forms the center of the studio space. The centralized location of it also encourages our creative team to have more internal discussions and work cohesively. The last and fourth grid has a 19' long working desk and printing station. The last grid also features handpicked photographs of Kutch's architectural heritage.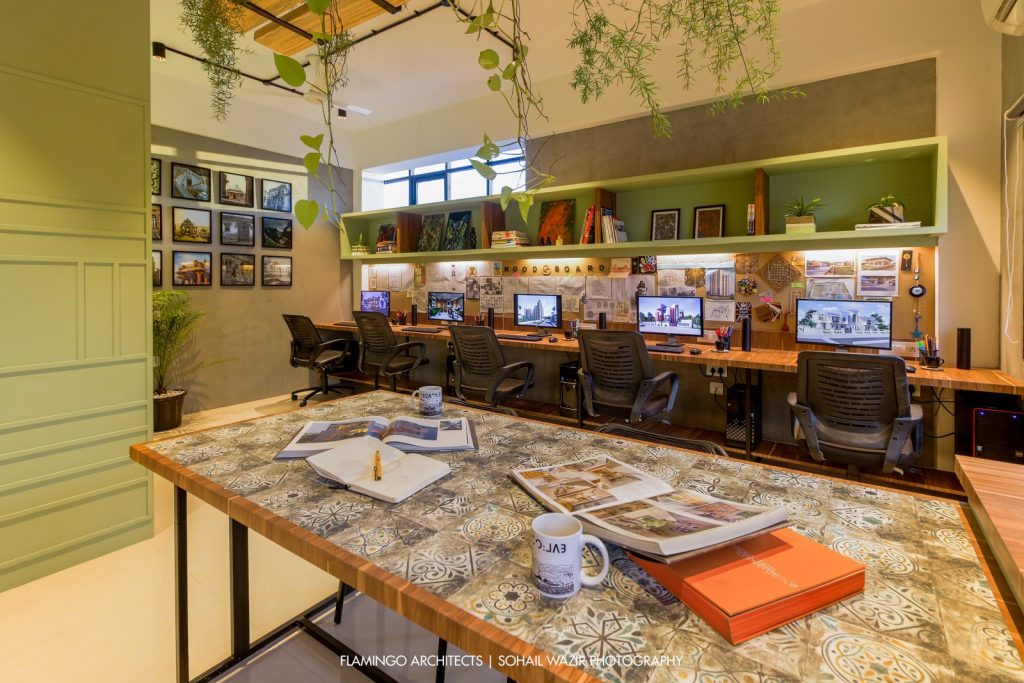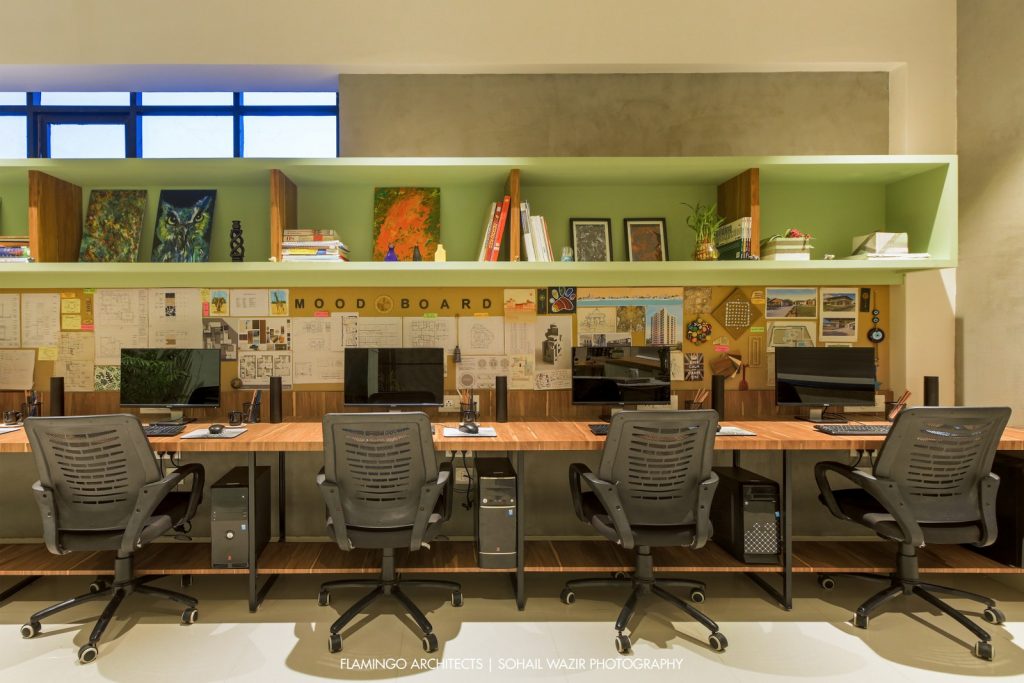 The interior theme of the office was based on the love for landscape. The greys with different textures and pastel display units form a muted environment. The warm lighting, lot of greenery, and tan color sofa of the lounge add drama to the openness. Stripped patterns on display units and carefully designed handle profiles for storage units create harmony with wooden laminated tabletops and create contrast with the organic live plants.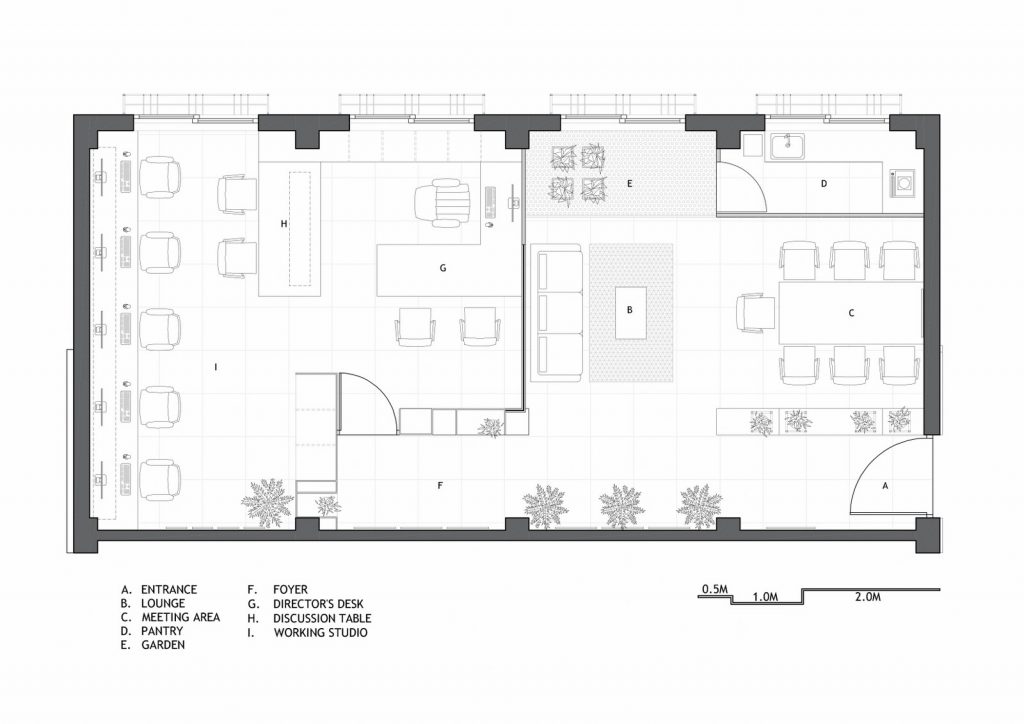 FACT FILE:
Designed by: Flamingo Architects
Project Type: Office
Project Name: Flamingo Architects Office
Location: Bhuj-Kutch
Year built: 2020
Size: 800 Sq.Ft
Principal Architect: Faisal Khatri
Photograph courtesy: Sohail Wazir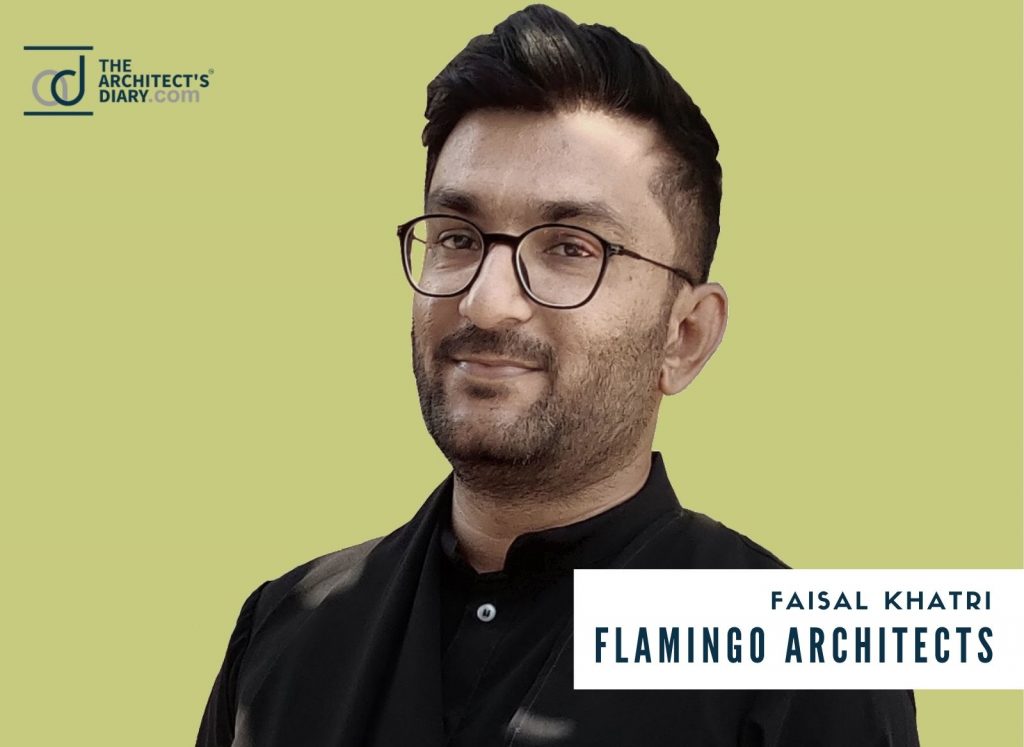 Company Profile:
Architect- Urban Designer, Faisal Khatri Founded Flamingo Architects in 2014. We are a private company that specializes in conceiving modern, high-caliber solutions for architectural, interior, and urban design projects. Our team of architects and engineers have successfully developed functional and meaningful projects in India, Tanzania, Malawi, Kenya, Somalia, Congo, and Uganda.
Website: http://www.flamingoarchitects.com/
Facebook: https://www.facebook.com/Flamingoarchitects
Instagram: https://www.instagram.com/flamingoarchitects_kutch/