&nbsp
One of the sectors that greatly contribute to the economy is architecture. This industry earned an estimated $292 billion in 2019 according to the IBISWorld Statistics. Furthermore, its revenue growth increased by 4.4% from the year 2018.
The industry is pretty competitive. In the USA alone, there are 113,554 licensed architects as per the 2017 Survey of Architectural Registration Boards. On top of that, there are thousands of architectural firms in the market that you have to compete with.
If you are new in the industry, it can be a bit overwhelming to start. But do you know how you'll stand out from the competition? It's through developing a digital marketing podcast.
What Is Podcast Marketing?
Many businesses these days have been starting a podcast to leverage their brand. So, what is podcast marketing? Simply put, it's the implementation of a podcast as a marketing tool.
A podcast is an audio program discussing different types of topics released through a series of episodes. Listeners can tune in from their computers, tablets, or smartphones. The best thing about it is that they can listen to an episode at whatever place and time is convenient.
The latest statistics from Statista shows that 55% of Americans listen to podcasts. Podcasts are also popular worldwide. As per Reuters Institute's Digital News Report conducted in 2019, the top countries listening to podcasts are South Korea, Spain, Ireland, Sweden, and the United States.
The popularity of podcasts is something business owners have taken advantage of. With this huge number of listeners, it's impossible not to attract potential customers to your business.
How Important Is a Podcast to Your Architecture Business?
Just like any other business, architectural companies can benefit from a digital marketing podcast strategy. Let's take a look at what this can give to your architectural firm.
Brand Awareness
No matter what industry you belong to, branding is essential. Proper branding leads to your company becoming known and generating revenue. For architects, branding may not be a priority. But this is a crucial step not to be missed on a business plan.
Architectural firms can establish their identity by having a podcast. This is the perfect avenue to showcase your company's story, describe what sets you apart in the market, discuss your process, and overall let the world know that you exist. You can even share pieces of architectural information and at the same time integrate the services your firm offers. With consistent podcast episodes, you can make your architectural business a household name.
Drive Traffic
The key to making your architectural firm successful is to make sure potential clients can easily find you. Applying strategies that will lead potential clients to you when they are searching online is better than targeting them with annoying and typically more expensive ads. Creating a podcast can be a more effective strategy in digital marketing.
Once you start gaining listeners on your podcast, you will drive traffic to your website. Listeners who are interested in a certain podcast will most likely search for its website and other information related to its broadcasts. The more traffic your website receives, the higher ranking it will gain in search engine results. This is a good thing because most online users look no further than the first page of search engine results.
Attract Clients
Architectural firms usually rely on referral and repeat clients. The problem is that these types of clients may not be consistent, and clients referred to your firm may not always be the best fit. Repeat clients, on the other hand, may negotiate for lower costs since they have already worked with you in the past. This can lead to your firm being less profitable.
With a podcast, you have the opportunity to engage with new people. Once you have established a relationship with your listeners, there is a high chance you can convert them into becoming your clients. So, keep going with your podcast because, who knows – your next prospect might be listening!
How to Start a Podcast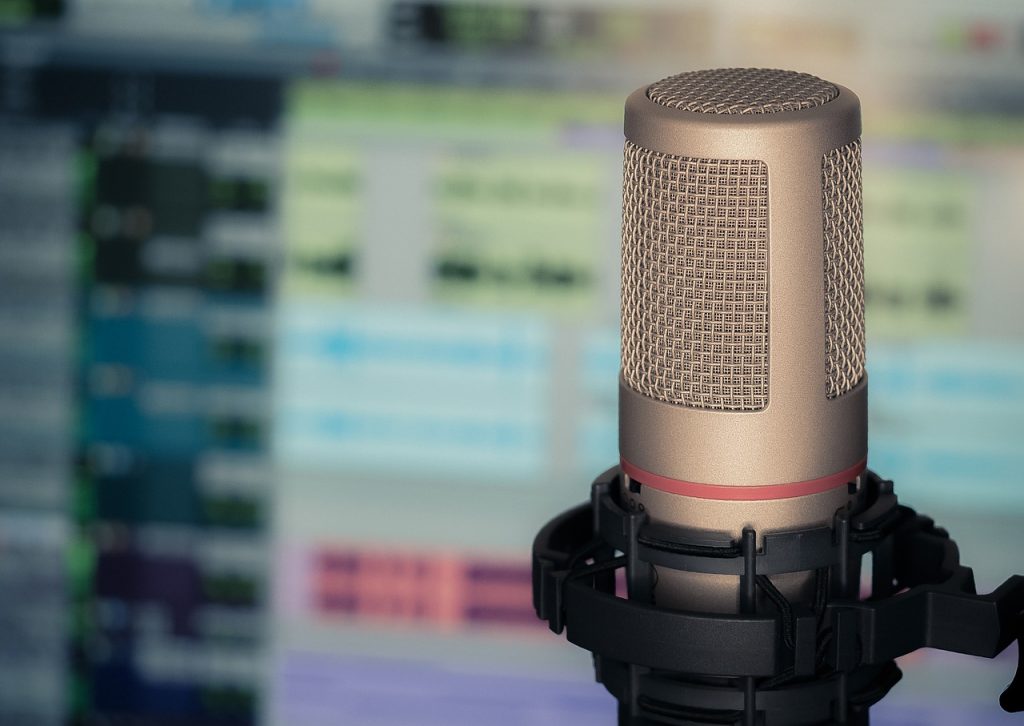 Now that you're seeing how a digital marketing podcast can help you, here are some steps to help you get started with your podcast channel:
Plan
The first step in the planning stage is to identify your theme. Yes, it's all about architecture. But what about it? Write down relevant topics that you believe will be beneficial to your target market. Of course, you should be familiar with your chosen topics and can dig deeper into them through discussions.
You can either be your own host or find another one. Another option is to run the show with a co-host. Either way, the host of your podcast should be knowledgeable in the field, able to share their points of view, and pleasant enough to keep your future listeners engaged.
Your podcast name should also be unique. Competition is already tough in the industry; you wouldn't want to have another podcast whose name is similar to yours. Do your research to avoid landing in this problem.
Lastly, be consistent with your show format. Decide how many minutes your podcast will air and how often you will release episodes. The goal is to keep your listeners engaged, and one of the ways to achieve that is through consistency.
Prepare
Before recording your first-ever podcast, you need to have equipment ready. Remember that this is an audio program, so your audio quality must be superb. It doesn't have to be expensive. As long as the recording turns out to be clear enough, then it's good to go. Adding in some intro and background music is also a plus. It would make your podcast sound more professional and not just simply like a conversation.
Depending on your format, you may want to invite some guests to your show. It's better if you can convince those who already have a name in the architectural industry to talk on your podcast. But you can also begin with your colleagues or connections who are adept in the same field.
Record and Edit
The most time-consuming part of the podcasting process is recording and editing. Choose a location wherein you can record with minimal disruptions. Make sure that you have a script prepared so that you'll stay on track while recording.
When it comes to editing, there are a lot of programs available online. Some cater to beginners, while others are for professional editors. Editing a podcast takes some time. It depends on how long your record is and how many errors there are to fix.
Launch
Once the editing is finalized, you can now upload your podcast to your chosen platform. Embed your episode on your website so more people will get to listen to your podcast.
Yes, you can start a podcast on your own. But be ready to sacrifice your time and effort into it. If you believe you'll be having a hard time juggling things, Lyndsay Phillips of Smooth Business Growth can help. She is an expert in helping entrepreneurs achieve an increased industry presence through podcasting!
How to Promote and Grow Your New Podcast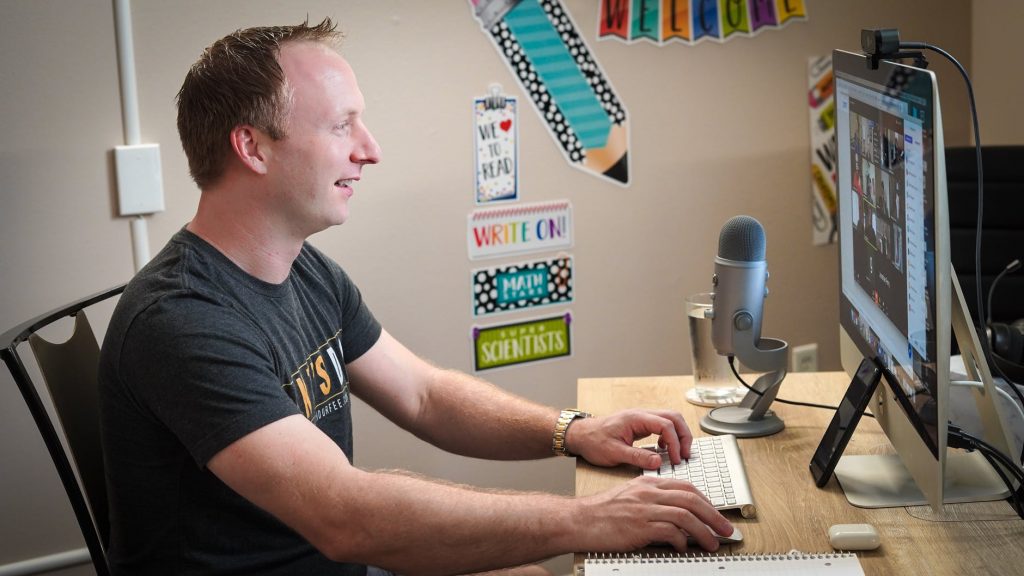 In podcasting, one challenge is how to build a marketing plan around your podcast. No matter how good your content is, if you fail to promote it, you will have a difficult time growing it. Apply these tips to your podcast journey:
Use Different Platforms
Now that podcasts are becoming popular, more platforms have been made available for airing them. Even programs that used to be just music-streaming services have welcomed podcasts on their systems. You can sign up on these platforms simultaneously so that you reach as many of your target listeners as possible.
Optimize for SEO
Your potential market can still reach you – even if at first they have no idea about your podcast channel – through SEO. Implementing SEO tactics can help people land on your podcast while they are looking for similar content online. One easy example to optimize your podcast for SEO is to use keywords that your target audience might search for in your podcast title, episodes, episode descriptions, and show notes.
Content Repurposing
Repurposing content is the practice of recycling content through other ways to reach a new demographic. You can actively promote your podcast through content repurposing. For example, you can choose a few specific quotes and publish them as graphics in your social media accounts. Another option is to write a short blog post about your episode's topic.
Mention Other Businesses and Entrepreneurs in Your Podcast
Get your podcast noticed more by simply talking about other brands and entrepreneurs relevant to your niche. Who knows, you may also get a free shoutout on their podcast once they learn that you mentioned them. It's a win-win situation!
Get Yourself on Other Podcasts
Work on being a guest on other podcasts. This can help you broaden your reach and build up your following. When promoting yourself, pitch relevant topics that you can discuss. Also, make sure to leave your contact details so it will be easy for other hosts to reach you.
Final Thoughts
Any kind of business can enjoy the perks of having a podcast, and this includes architectural firms. Not only can it drive traffic to your website, but it can also establish your identity in the industry and, of course, attract prospects. However, podcasting is not just merely recording and publishing an audio program. You should also know how to make a podcast marketing plan to ensure you'll reach your target market.
Seeking interesting architectural tips online? Get it from The Architect's Diary. We offer innovative ideas about architecture and interior designs. Visit our website to learn more about the future of home design!