This is a renovation project where we were restricted to use all old walls with old slab levels. To reconstruct architectural elevations and transform into an eye catchy outcome. This transformation is USP of the project. This architectural project is a conversation between art and automation. When we went through this project for very first time, it felt very challenging to us.
This Architectural Project Is A Conversation Between Art And Automation | PRISM design studio
VISIT : PRISM design studio
We mainly concentrated on the sensor mechanism to apply for the bungalow. We used for main gates with the concern of safety. And there is hidden swimming pool in the right corner where it is operated by automation. This way we used automation mechanism in many hooks and corner of the bun
As soon as we wake up our body needs vitamin D and we considered it as major aspect and provided giant window and beautiful balconies to allow natural sunlight to enter our space. Sound proof windows and doors were used in this project to maintain peace in the space.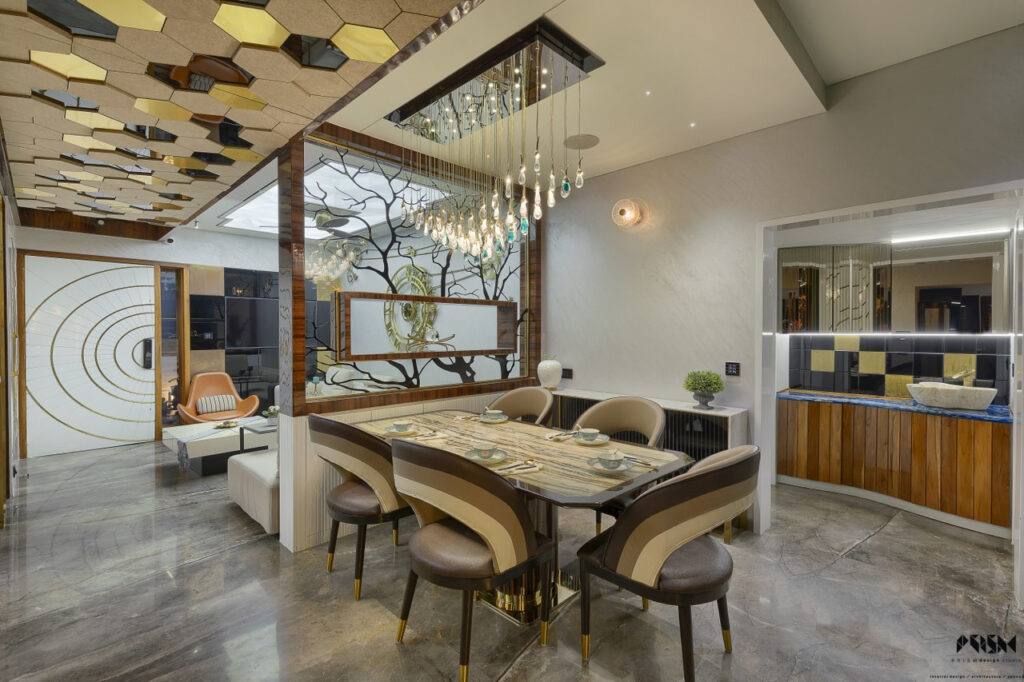 We used eco-friendly flex stone as wall cladding to highlight the bungalow it looks so welcoming and enhance the space with the help of profile lights. The other unique and harmless material we used for kids was fabrication grills with rotating wooden planks which doesn't block natural breeze and sunlight to enter. Among 3800 sqft. Property we used one fourth part in landscaping.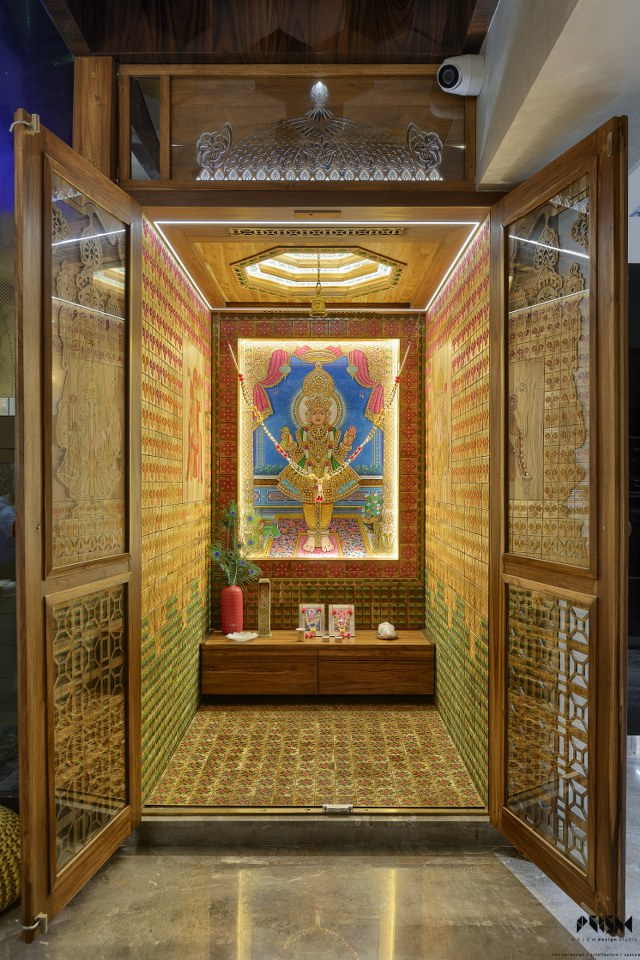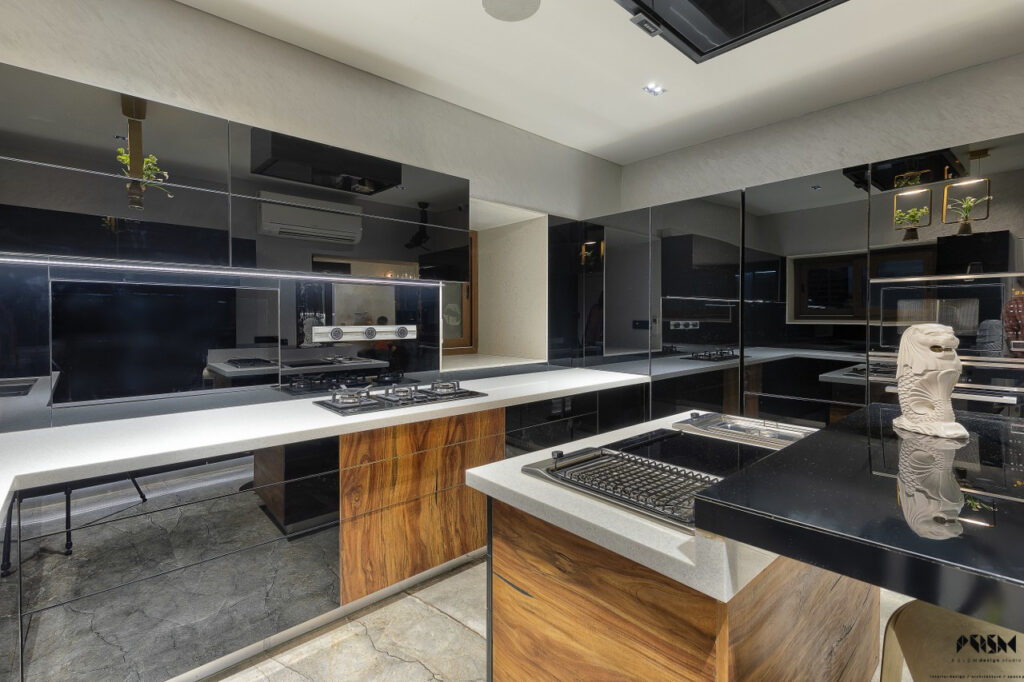 Here the particular space is identified with the particular design, as we created a space which provide a calm and elegant theme in formal living. Where our eye sights need some diversity in space here furniture's are highlighted with different colors which are eye catchy in drawing room.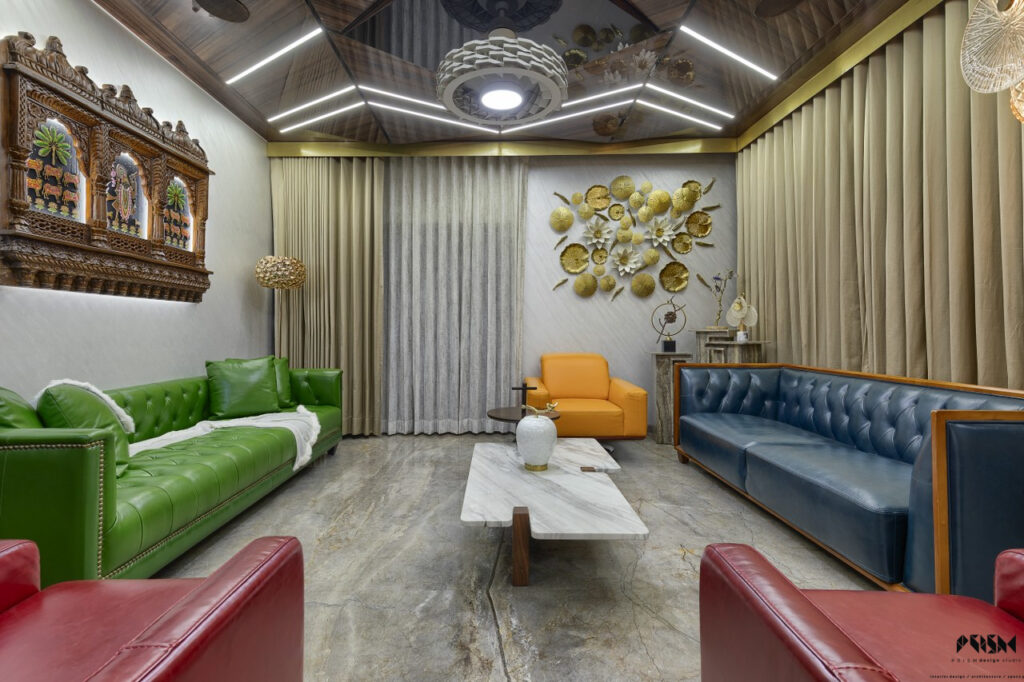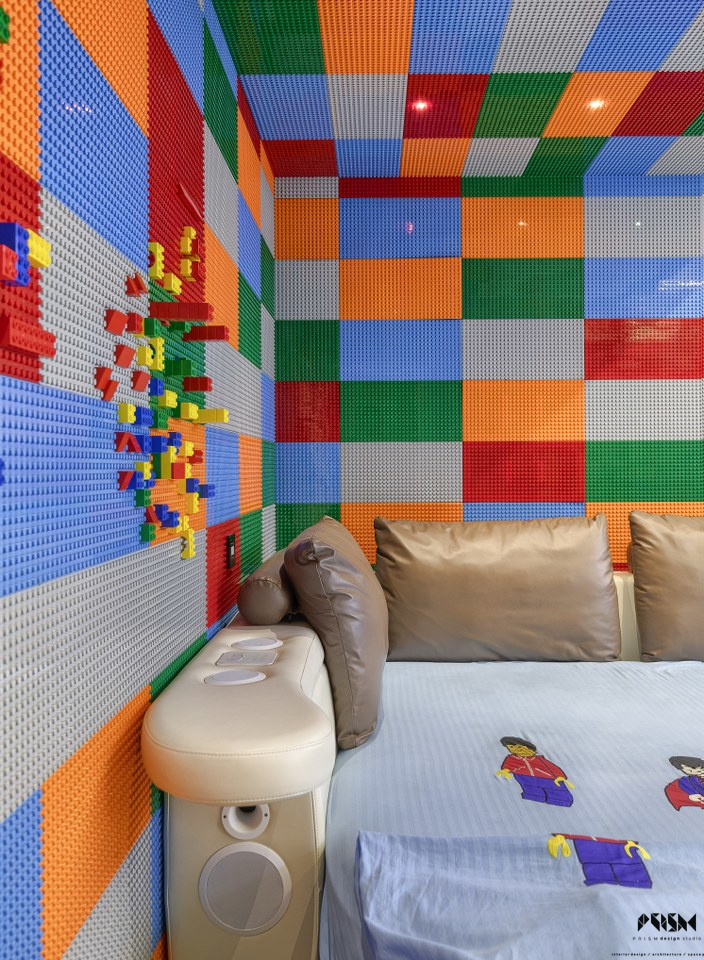 Games are good companion for kids which help them to grow in their day to day life, we provided a good space with the concern of harmless furniture's and a colorful wall paneling of block game to keep a kid entertained and busy.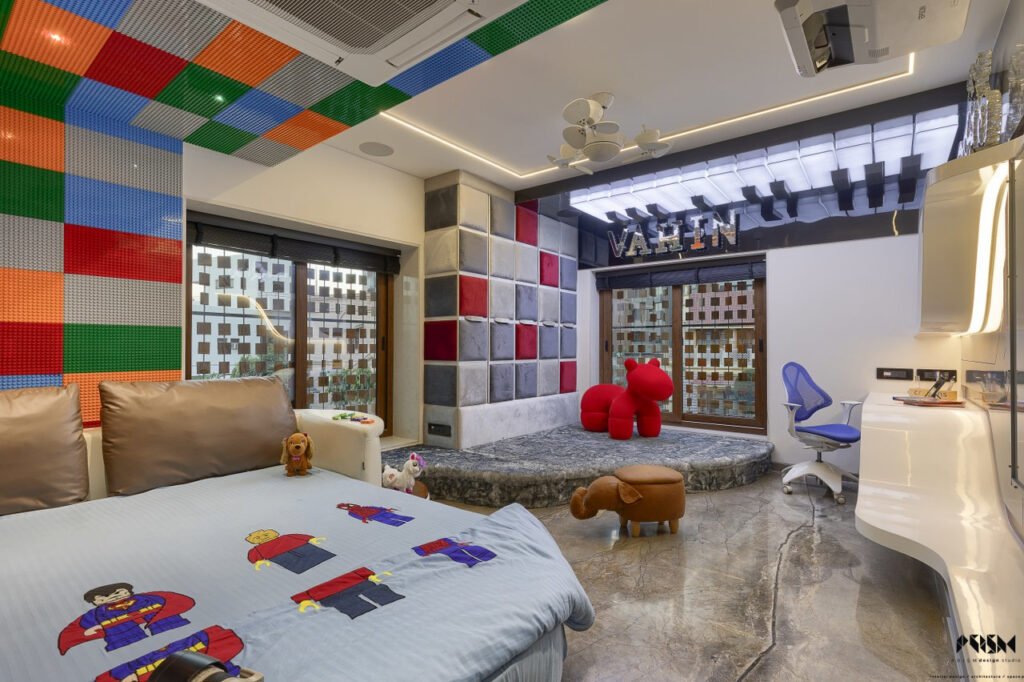 Where hobbies and other activities are a part of children lives for their better future and we designed the space where they keep themselves motivated. music is a passion, hobby and therapy all together and that can be seen in our design. Where ceiling is designed as a piano musical equipment.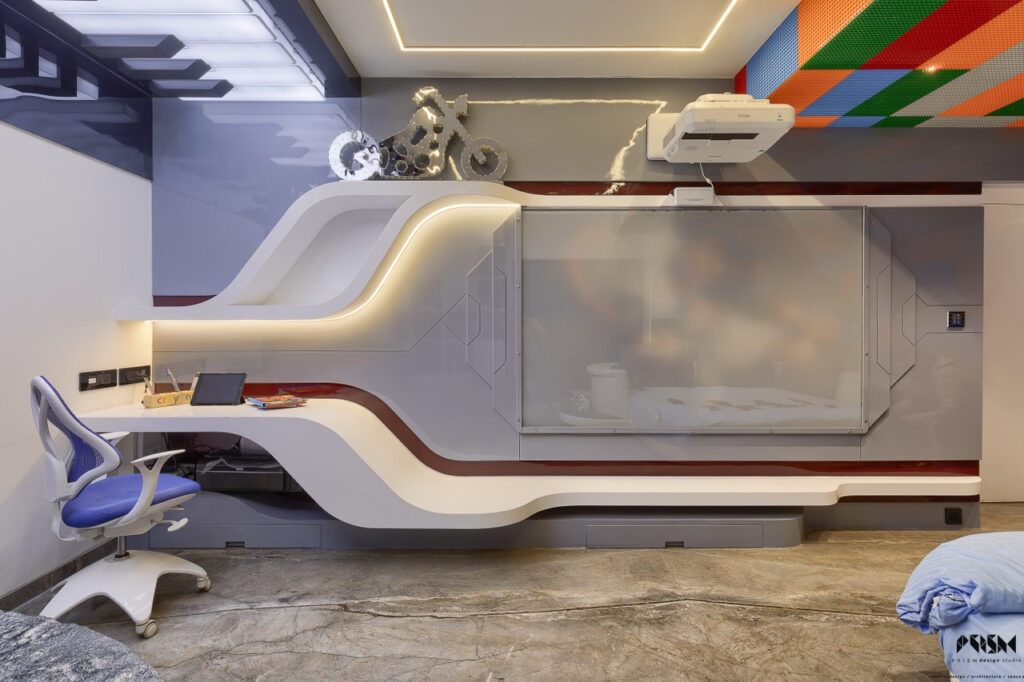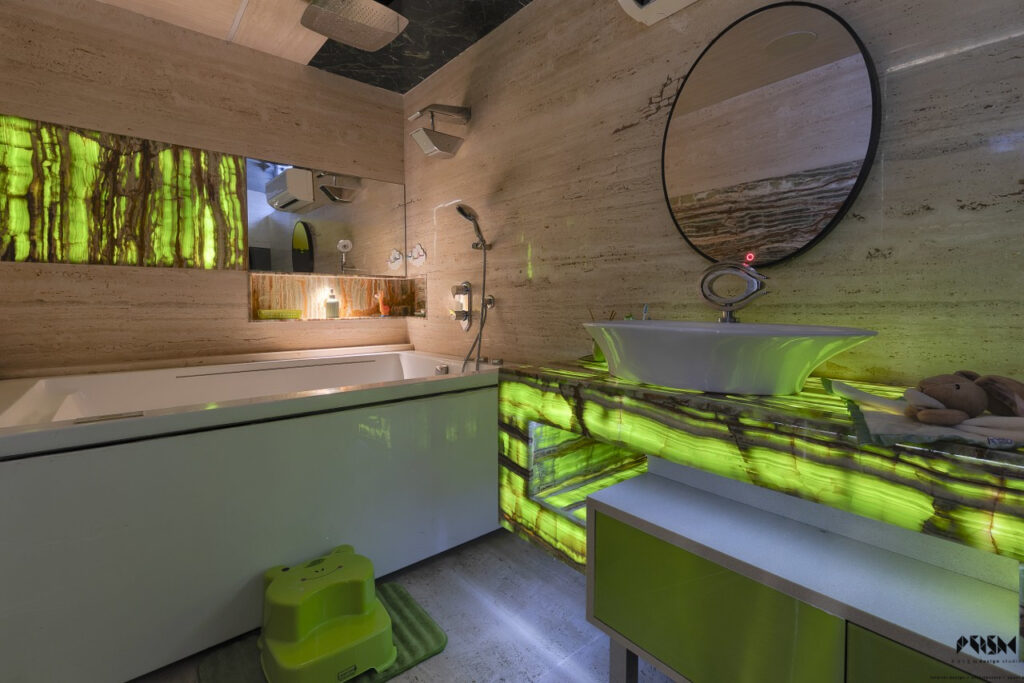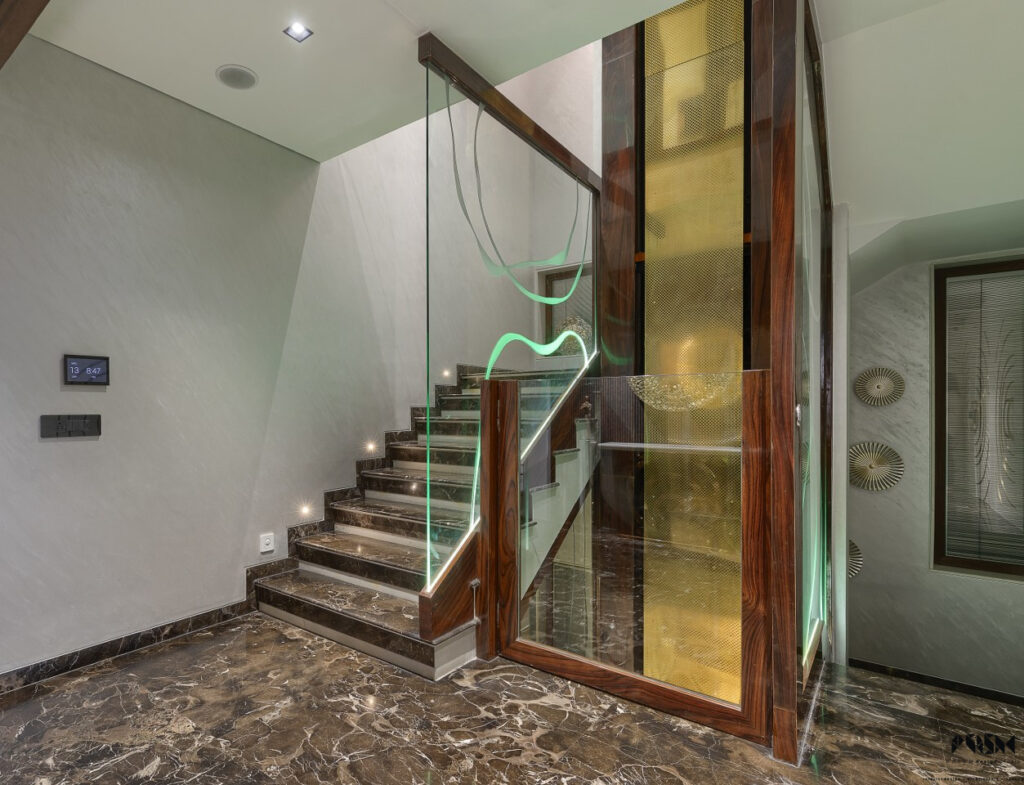 Unique material is used in washrooms that is onyx marble. Elders are obsessed with naturality, and they want to feel in their space so we designed natural brick wall paneling and used more of natural lights instead of artificial lights to enhance the space and that enters from giant windows.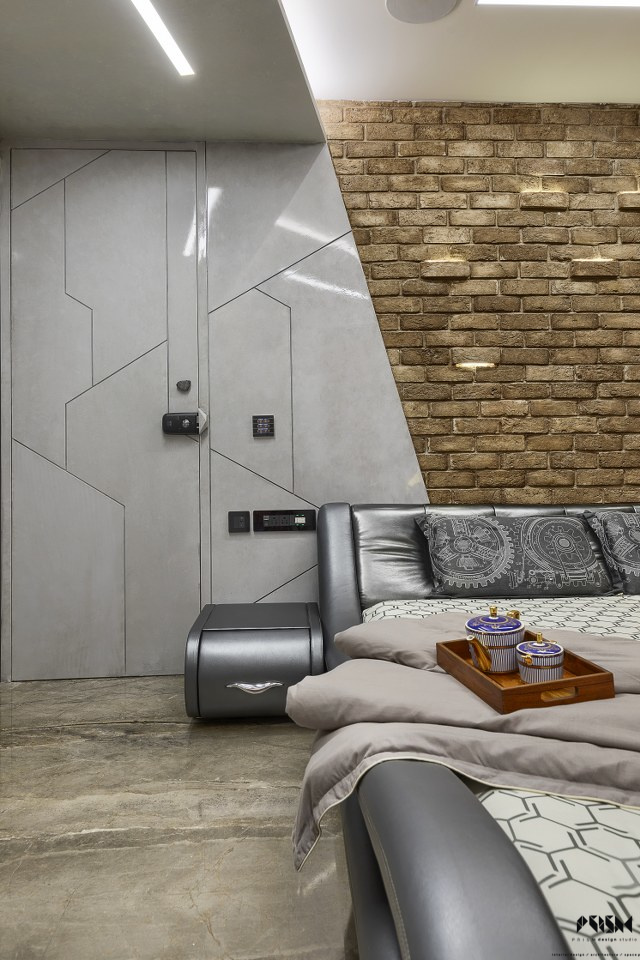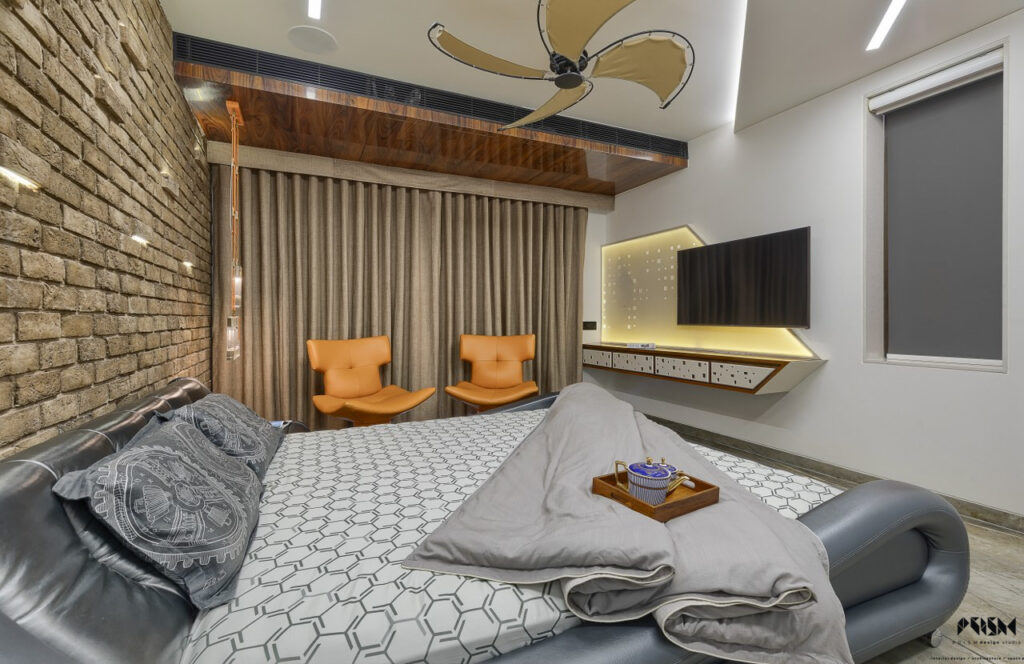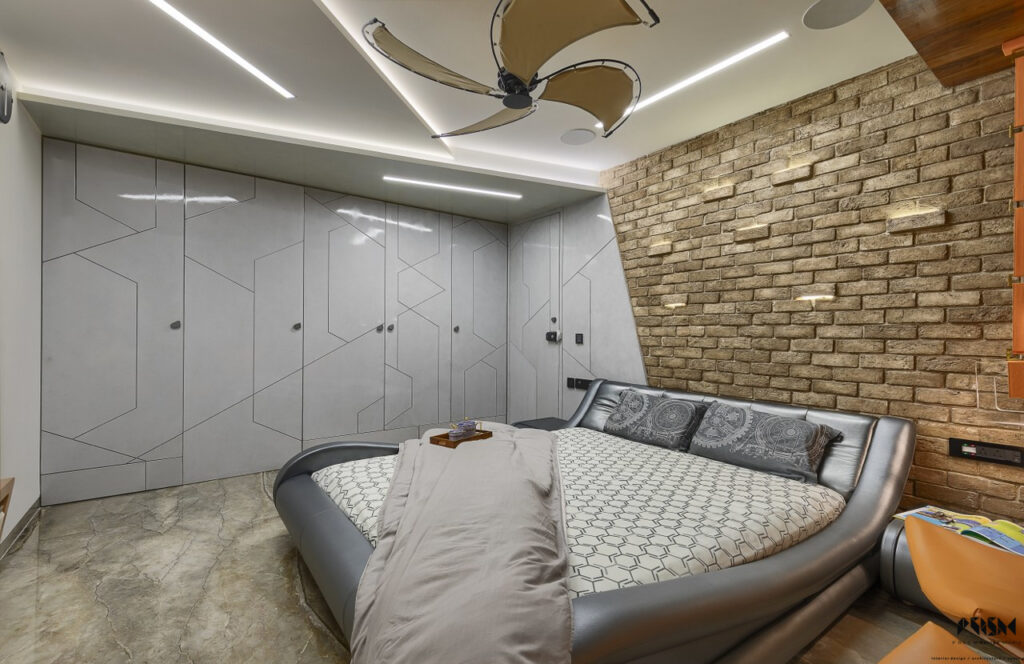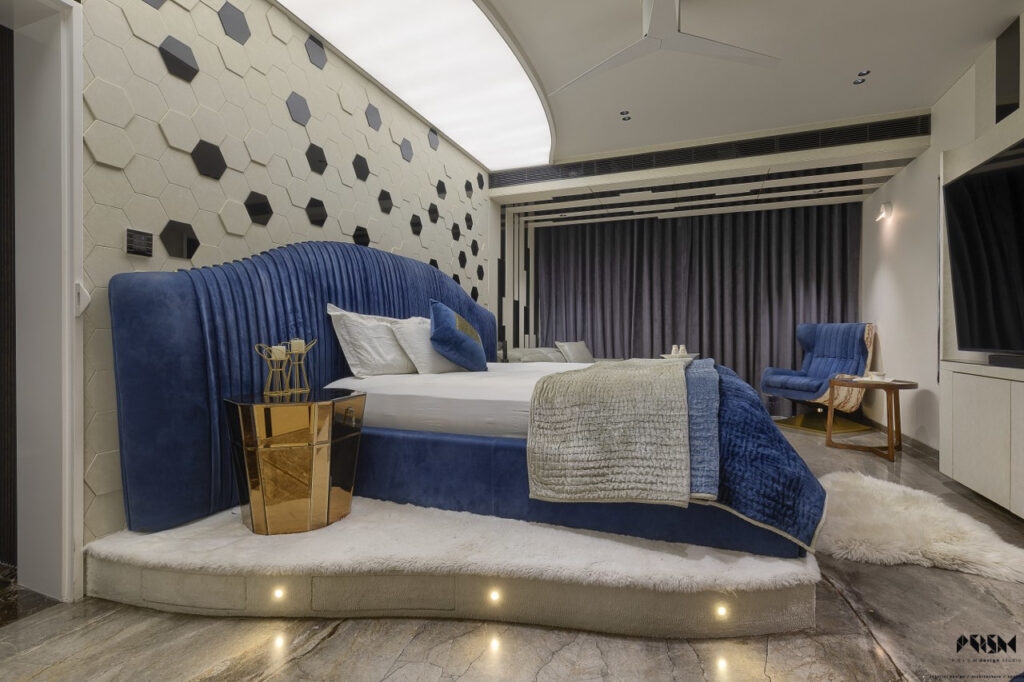 We gave different wall paneling in rooms. As we designed natural brick wall paneling, hexagonal black and white wall panel which looks dramatic in the space, colorful blocks wall designed for kids. Here automation is used in complete house to make it more eco- friendly as they save more electricity.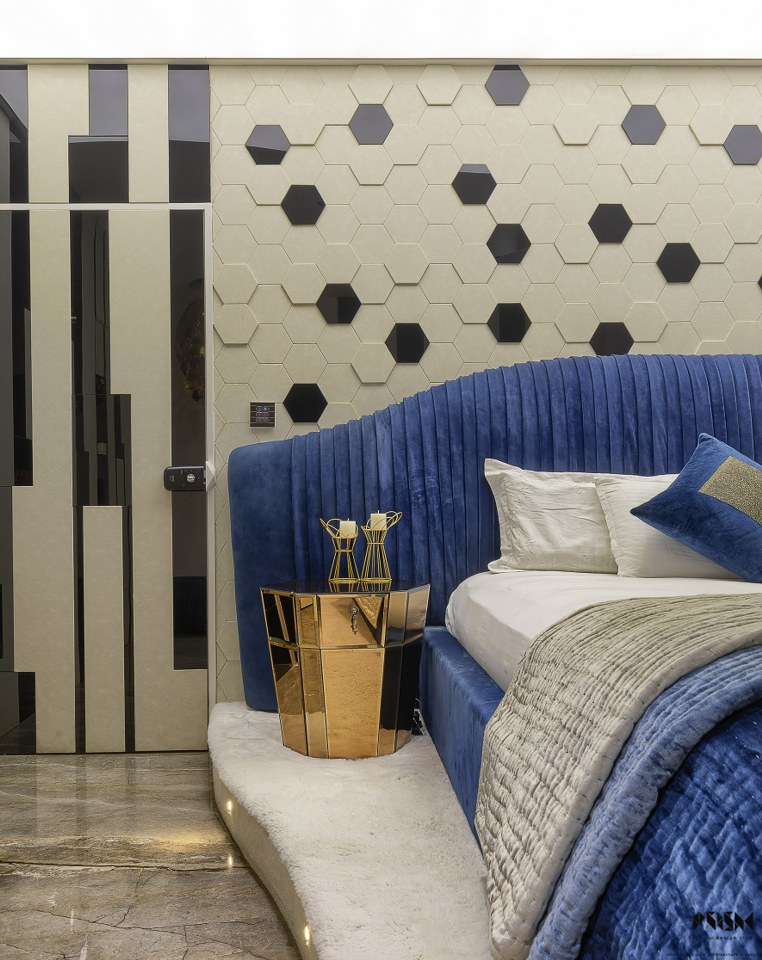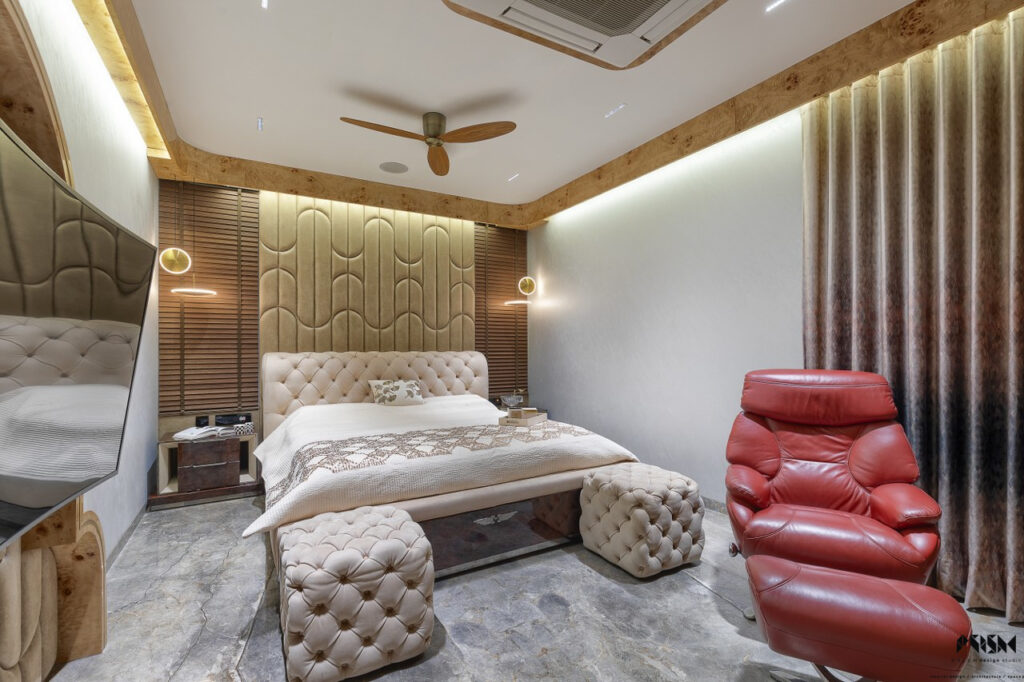 The client informed us that he didn't had enough time to reconstruct it completely so we decided to go ahead for the renovation of the project with luxurious touch. We had a challenge to try something unique and experiment new automation.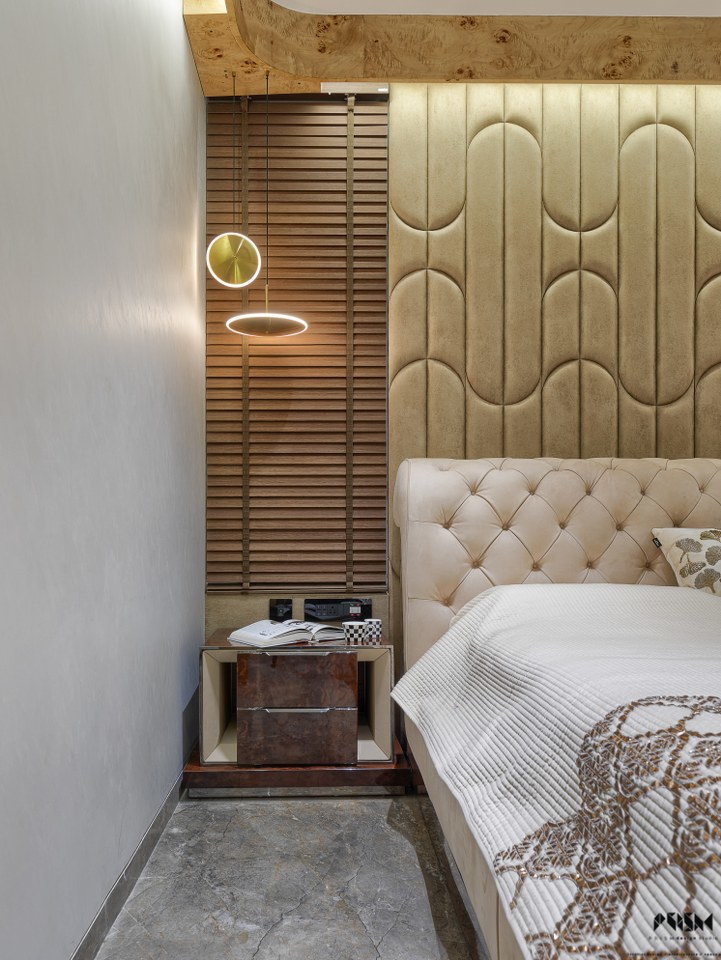 Details given in the space are the reflection how you place the material gracefully to highlight the minimalism. Stone are the forever choice in interiors where it mix with different materials and create fantasy to look more rich as people desire to live in .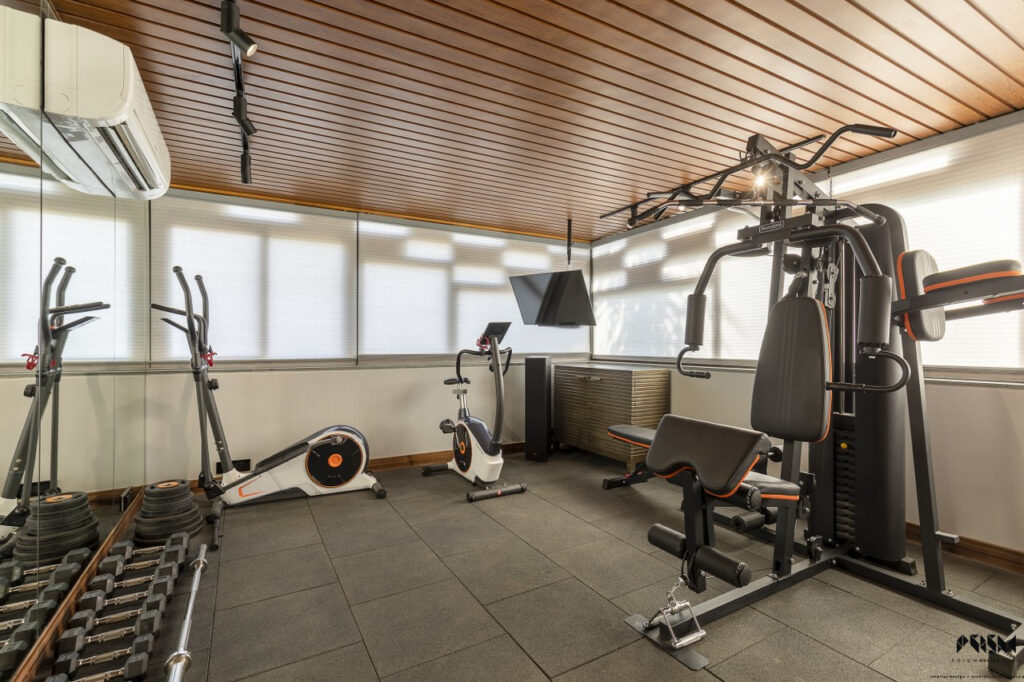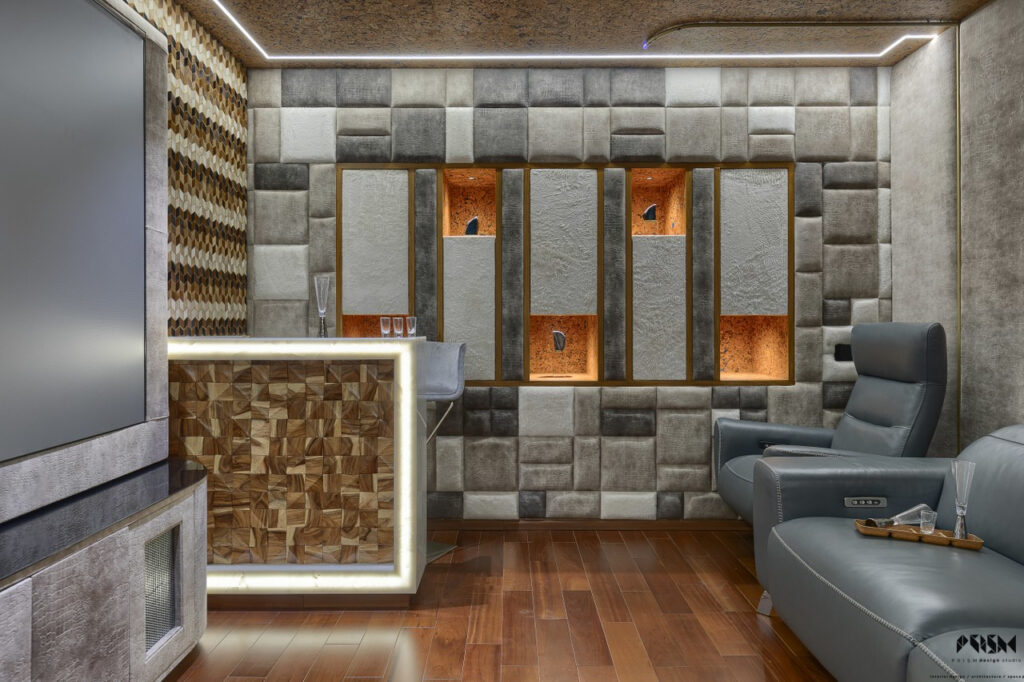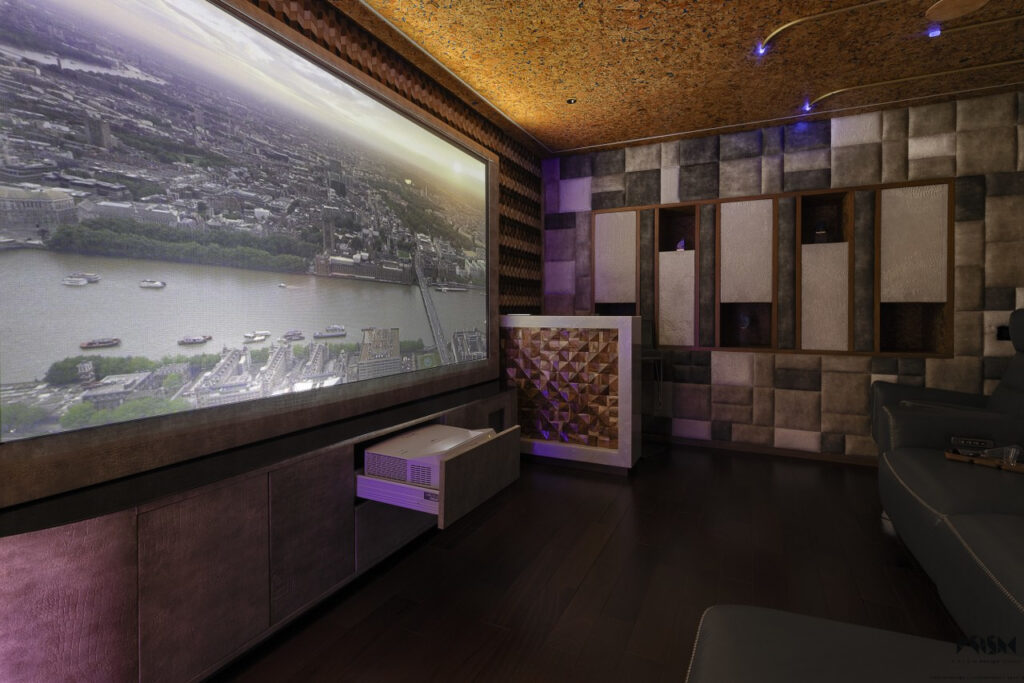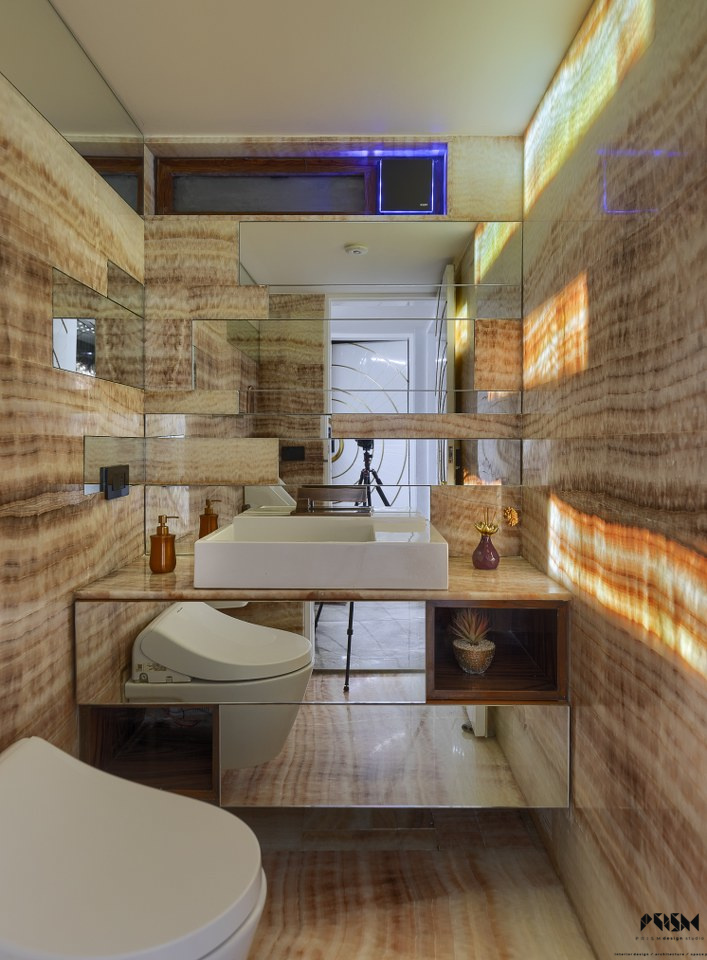 Here stones are used in wall panel in bar counter, flex stone in complete exterior to give earthy look, used in landscaping to keep it more friendly and enhance the space .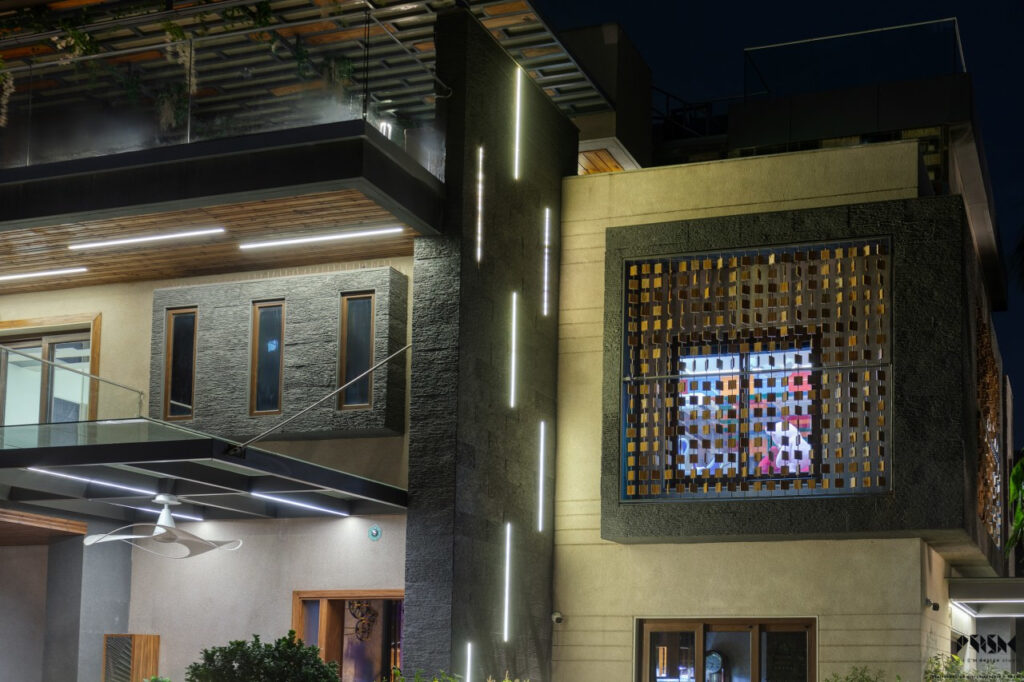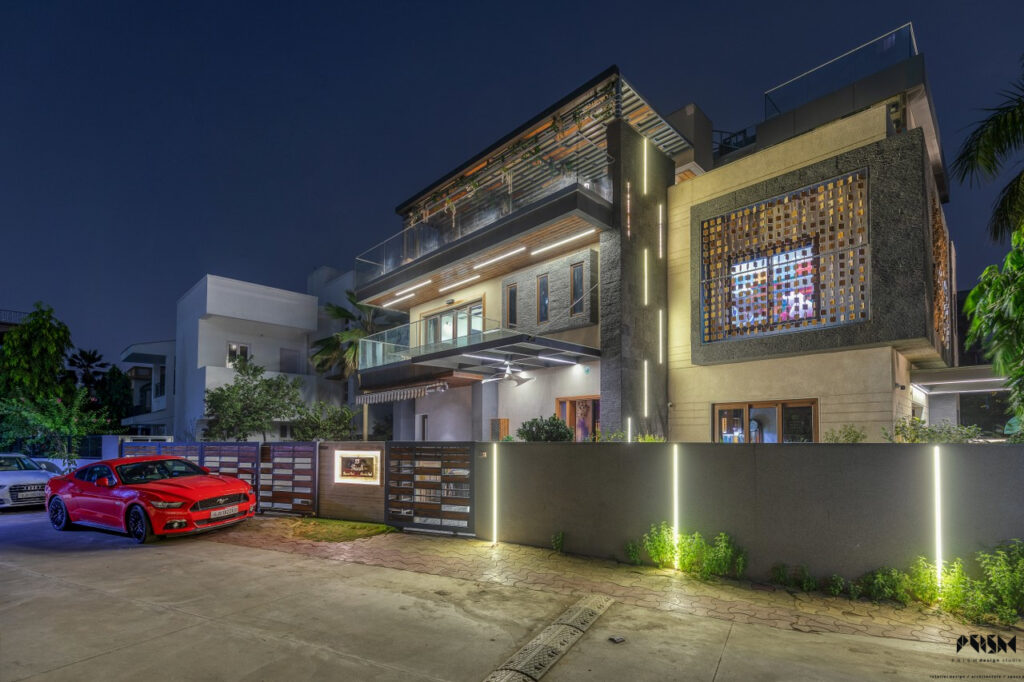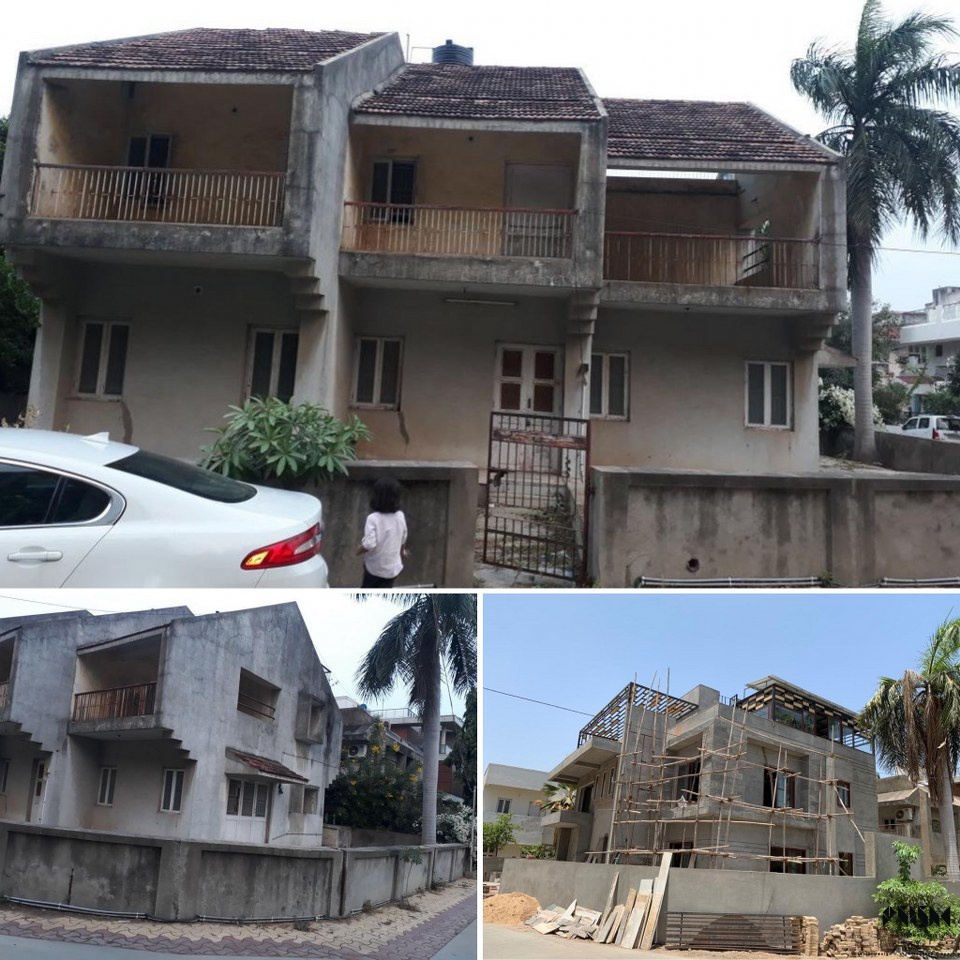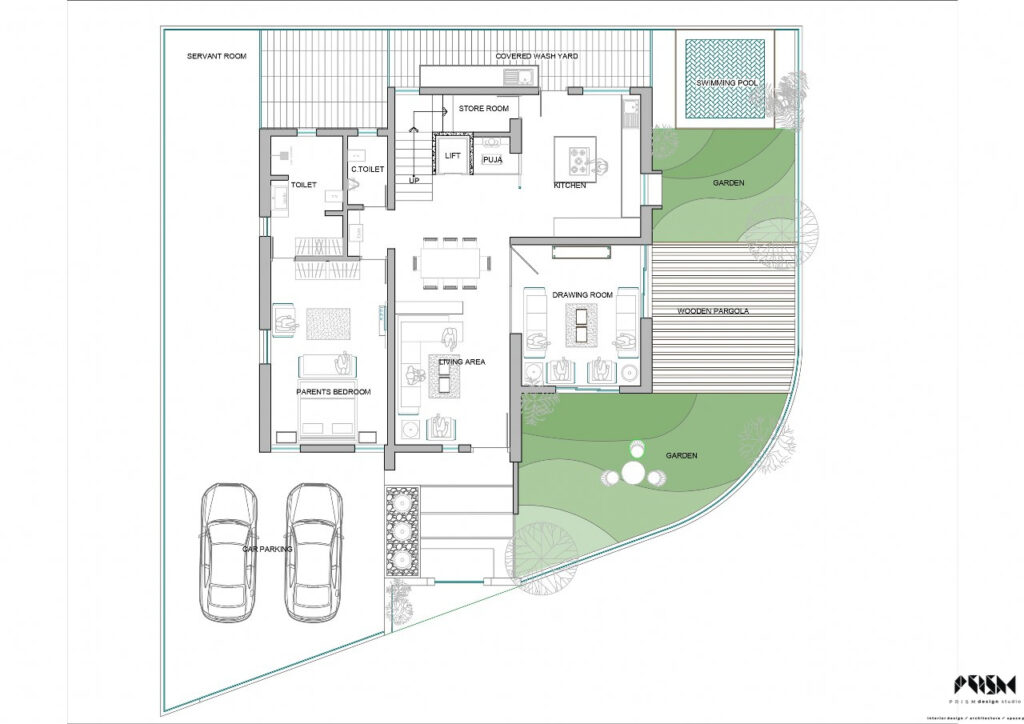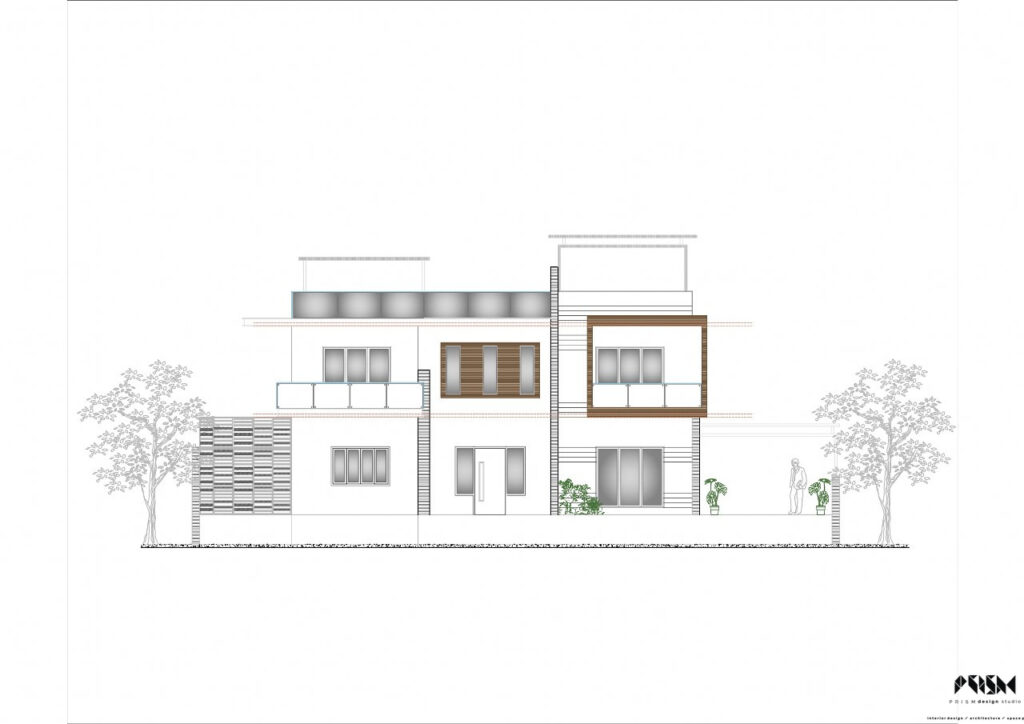 FACT FILE
Designed by : PRISM design studio
Project Type : Residential Architecture & Interior
Project Name : Shivadh Residence
Location : Gurukul, Ahmedabad
Year Built : 2020
Duration of Project : 20 Months
Plot Area : 4200 sq.ft
Built up Area : 3800 sq.ft
Principal Architects : Jaimin Patel & Bansi Patel
Design Team : Vishal Limbasiya
Photograph Courtesy : Zotagraphy
Client : Mr.Shyamal Patel & Mrs.Bhumika Patel
Products / Materials / Vendors : PMC – Mr. Vishal Saheba / Automation – Future Automations/ Windows – Fenesta / Cladding – Flexstone / Texture – Asian paints / Lights – Futura / Devotional art – Studio SmitaMoksh / Kitchen – 100 Kitchen / Glass – Shree Rang Glass.
Firm's Website Link : PRISM design studio
Firm's Instagram Link : PRISM design studio
For Similar Project >> A HOUSE HAVING MODERN AMENITIES, TECHNOLOGY AND DESIGNED WITH VASTU PRINCIPLES