The Heaven Garden Bungalow | Blue Leaf Interiors
The idea was to transform the old bungalow building into an ultra modern house for a couple with parents and 2 daughters.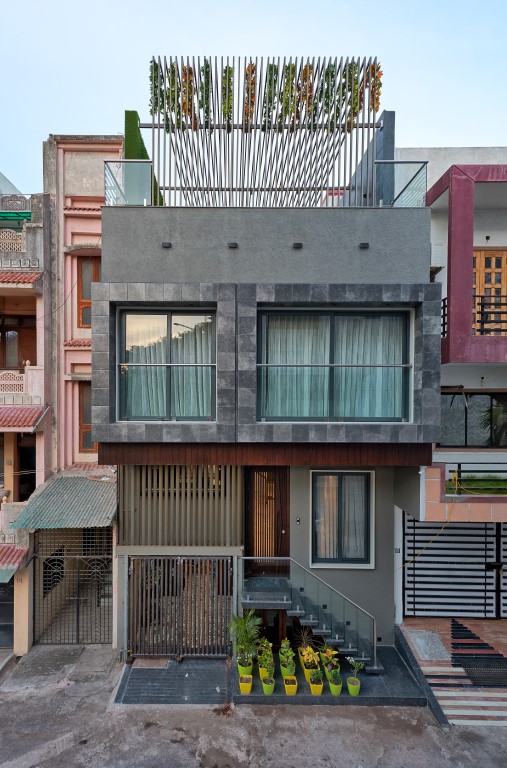 The ground floor of the house is 7ft up from the floor level.
This ground floor of this 1800 sq ft carpet area bungalow has a small living, kitchen and parents room and a common toilet .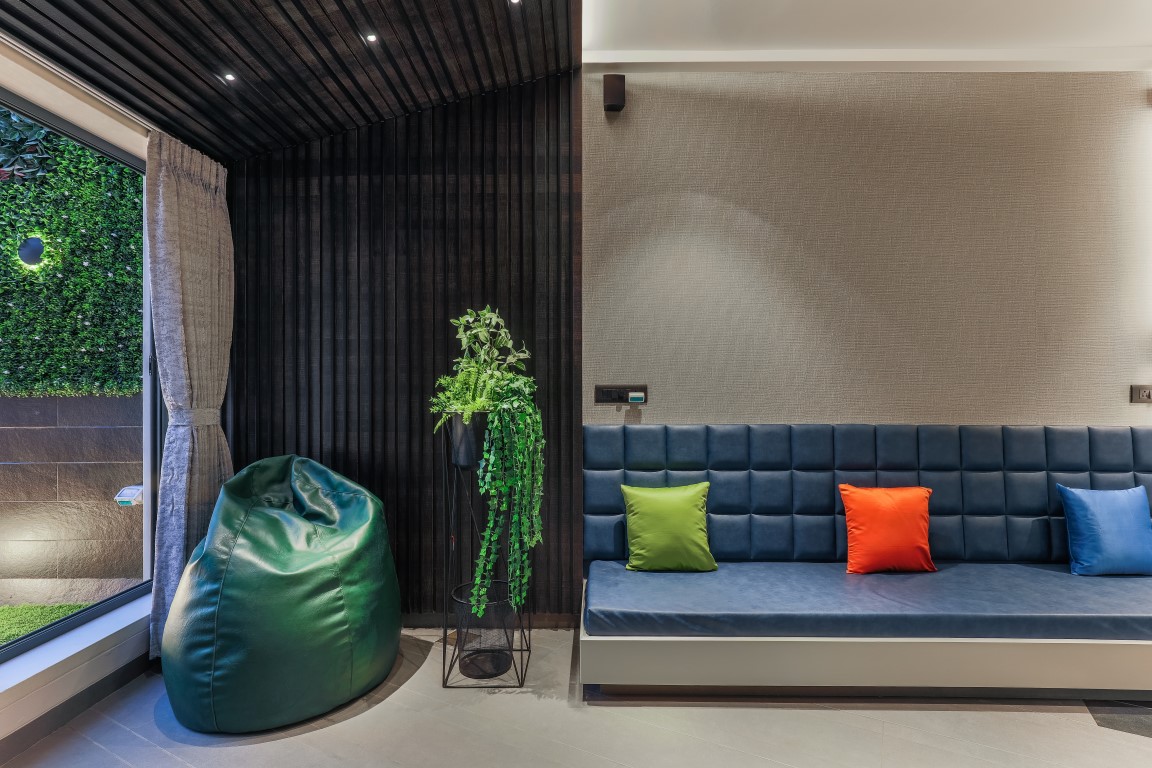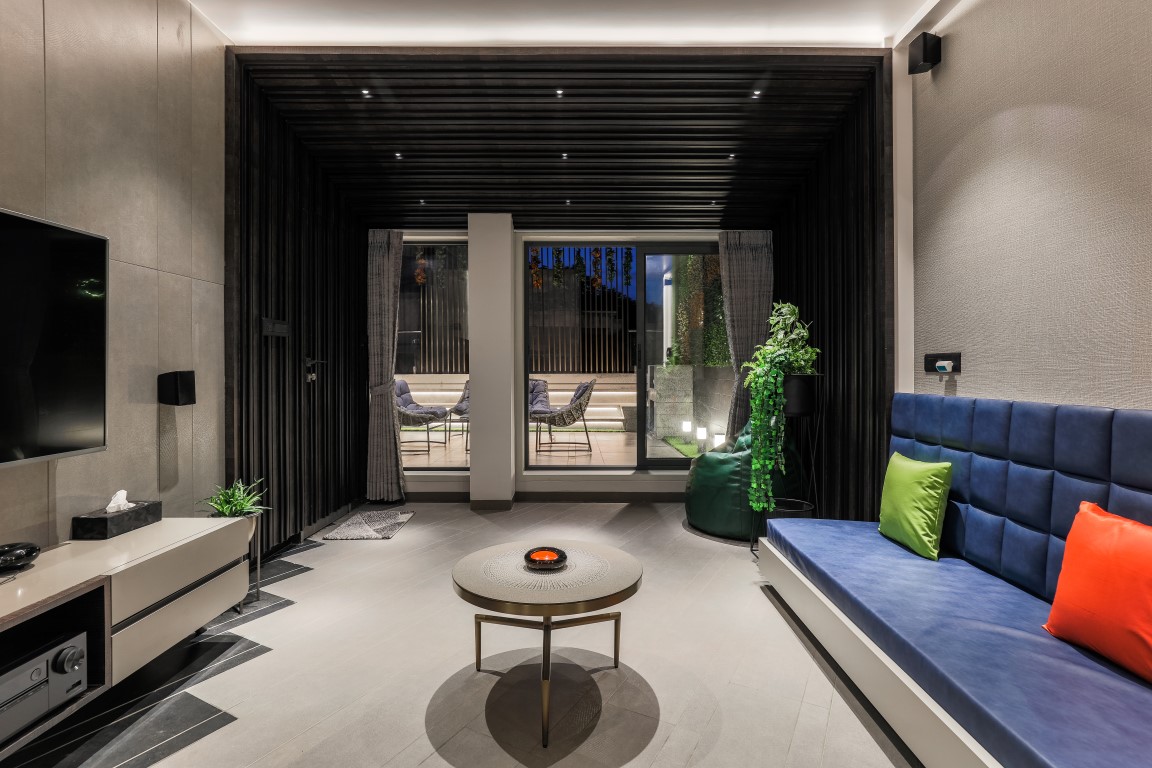 First floor has a huge master bedroom and a children's bedroom, and the top floor has a tv room, a small pantry and a terrace garden which is a heaven garden as if the greenery with the open sky connects to the nature.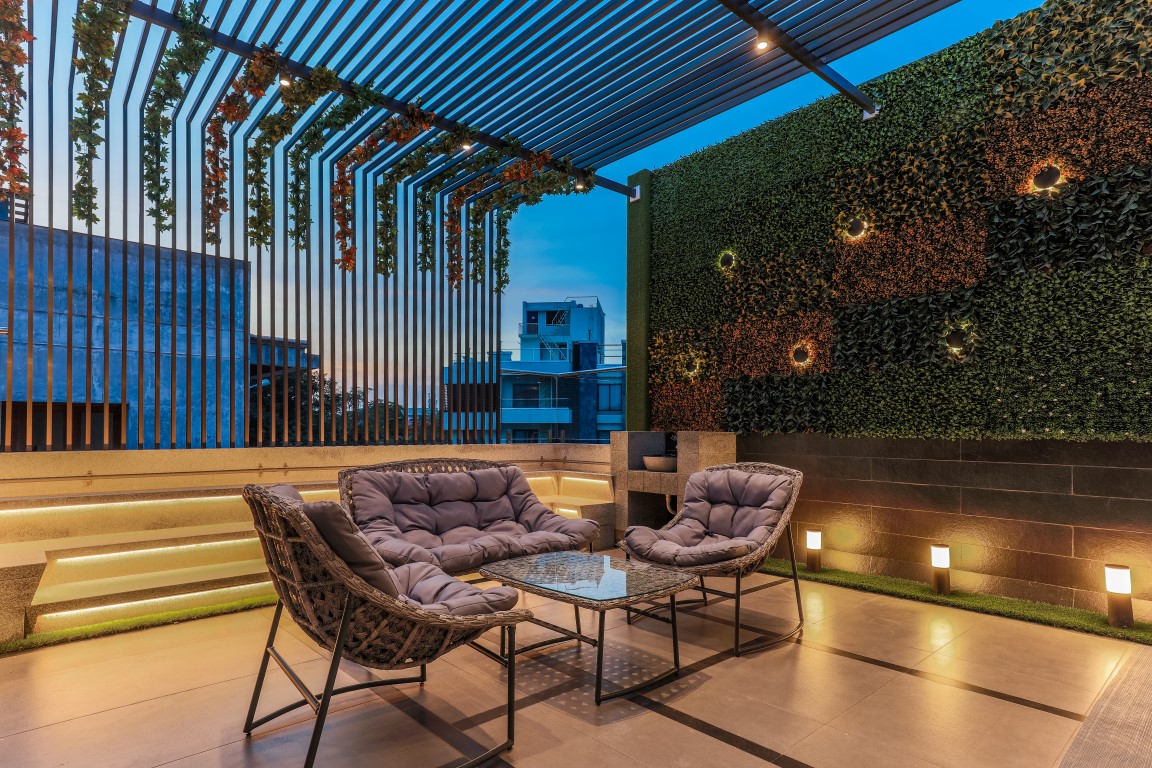 Client wanted a house where he can feel lively and unique designs.
So to give the perfect feeling we focused to create a perfect material palette with variety of materials and a perfect color palette, we used some brights and some warm English colors varying with the materials to get the best output.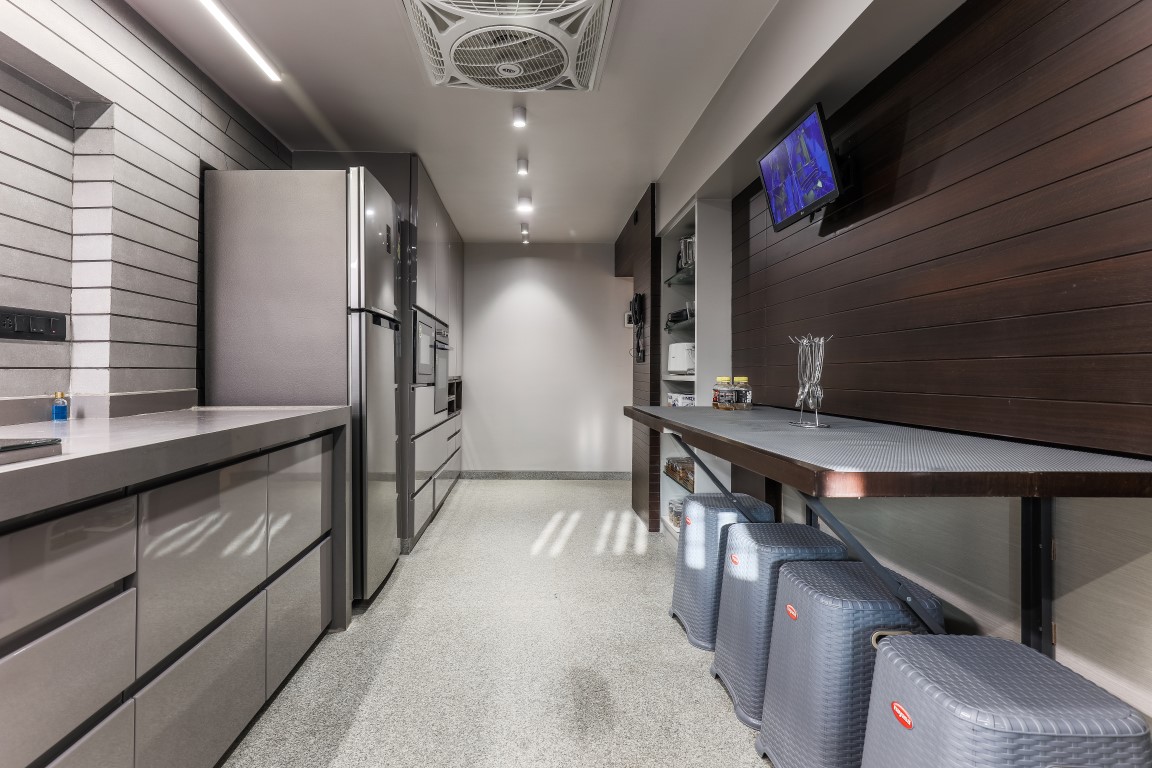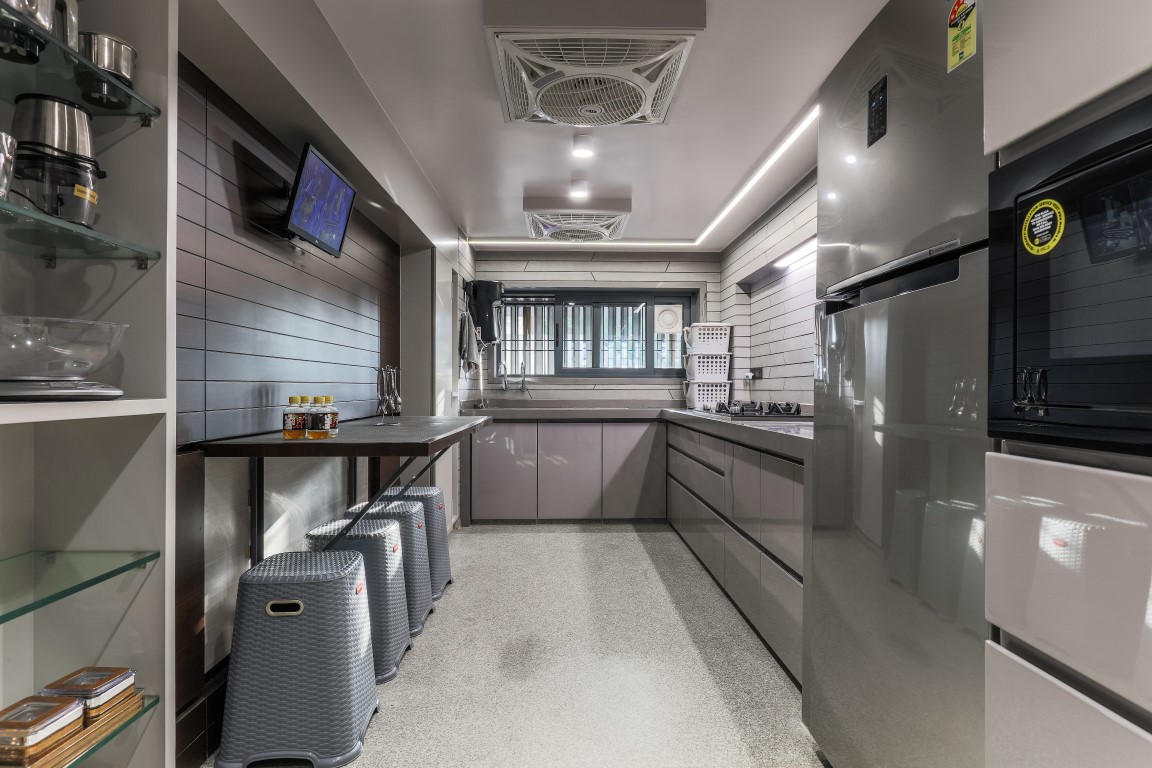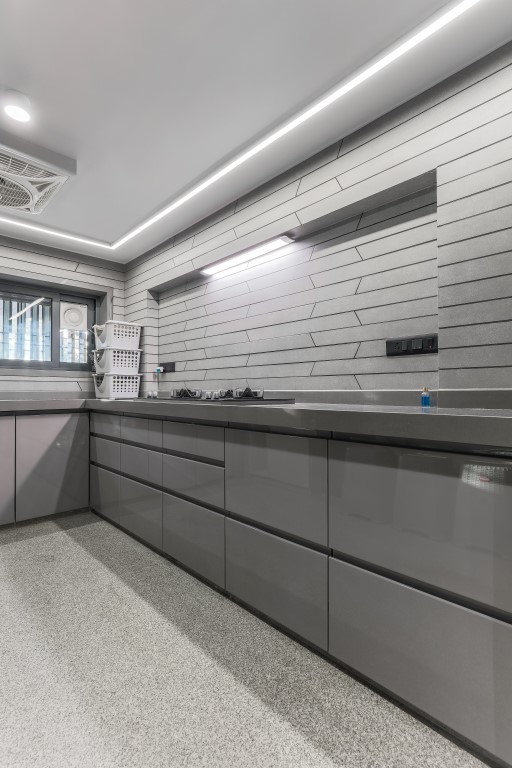 We used color lamination with veneer and color pu as our major material.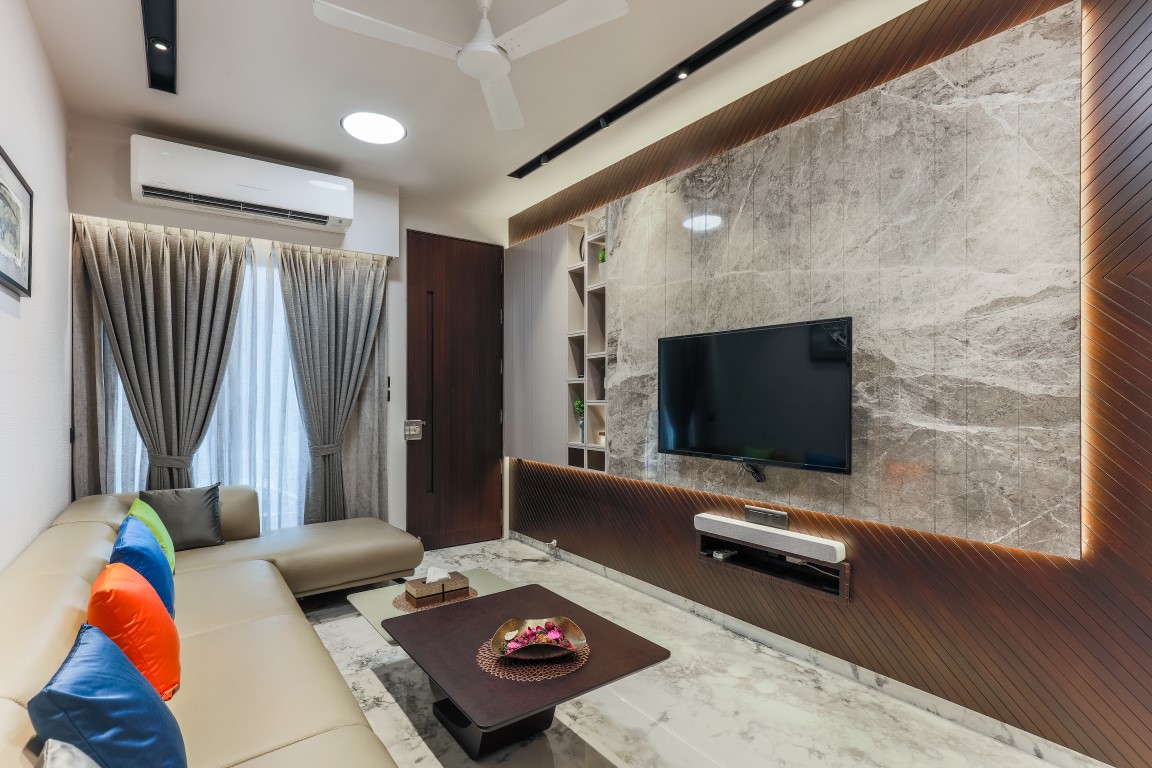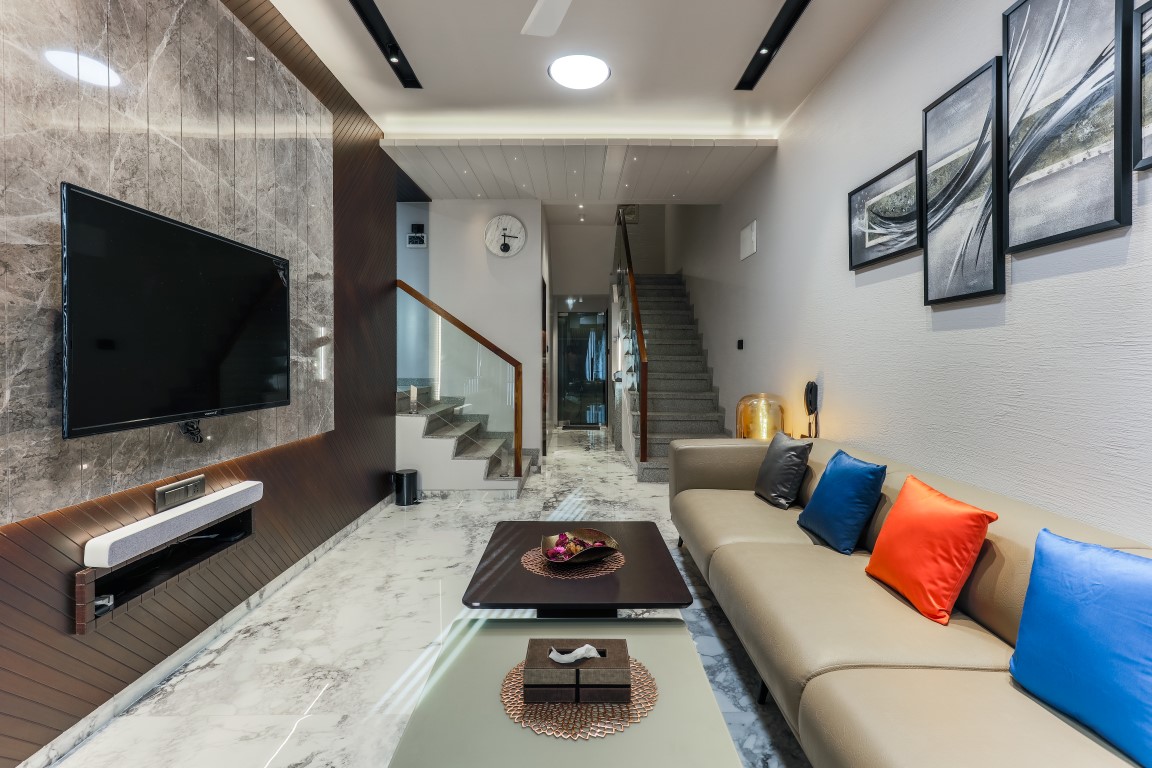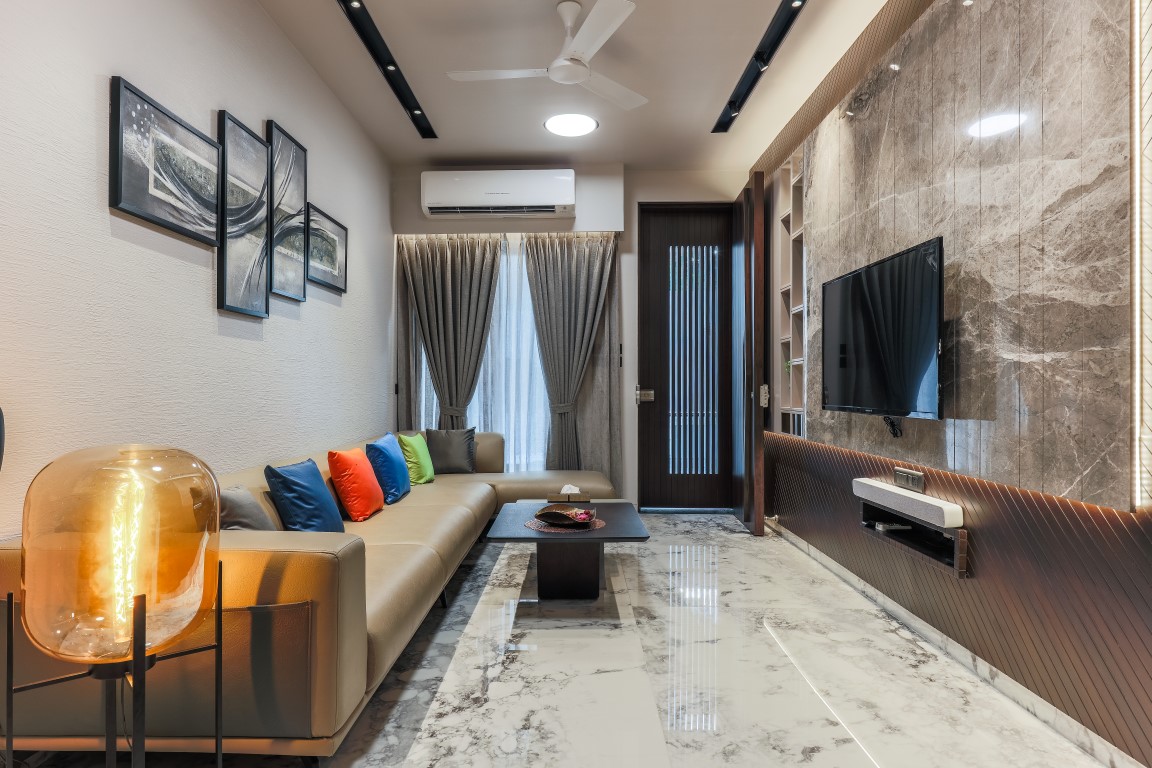 In living room we gave a touch of Italian marble on the TV unit to make it eye catching and the bright color of the marble gave the small living room the feeling of a big area when it was contrasted with the white satvariyo tiles on the floor.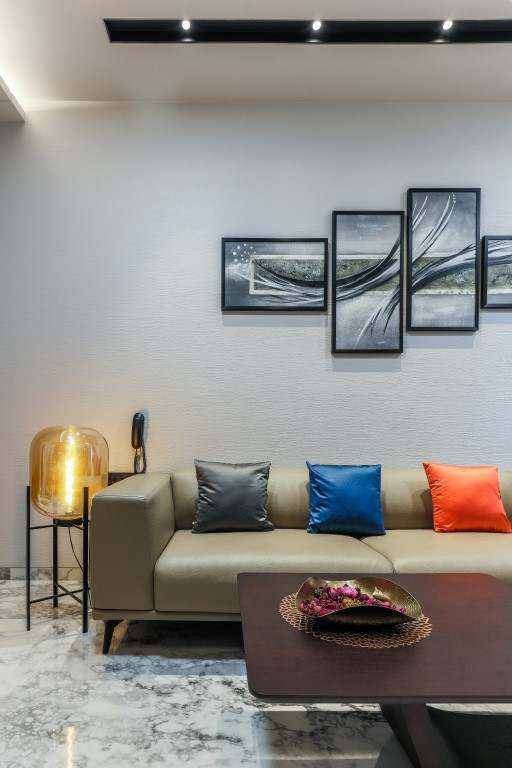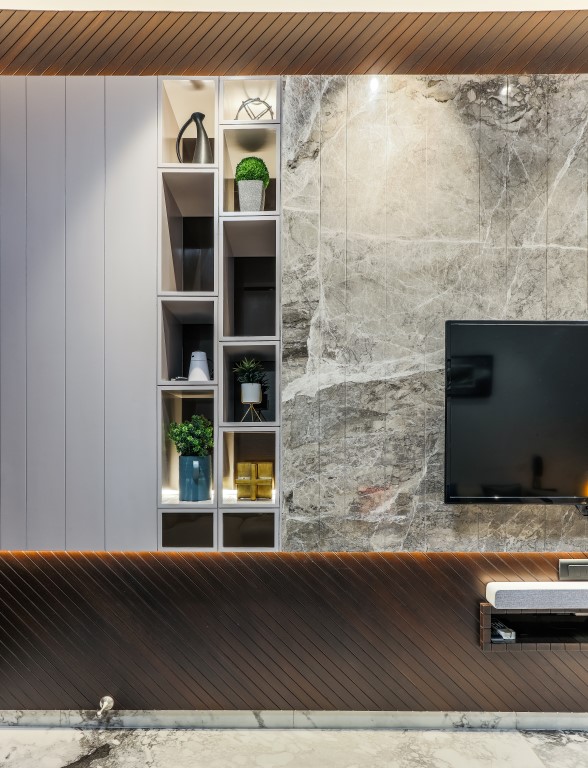 Master bedroom is a major highlight of the bungalow, the grey color bedroom with a touch of white and dark veneer in the ceiling with a touch of red in some of art effects along with the huge space make this room a perfect part of the heaven bungalow.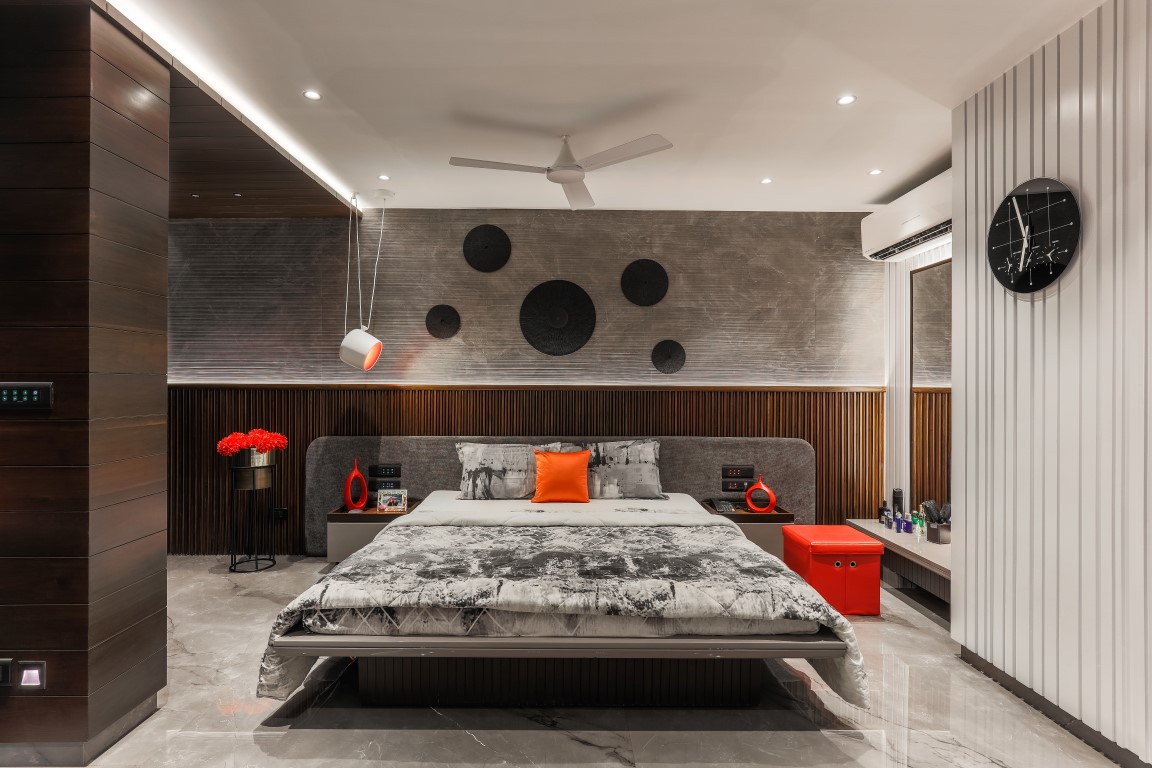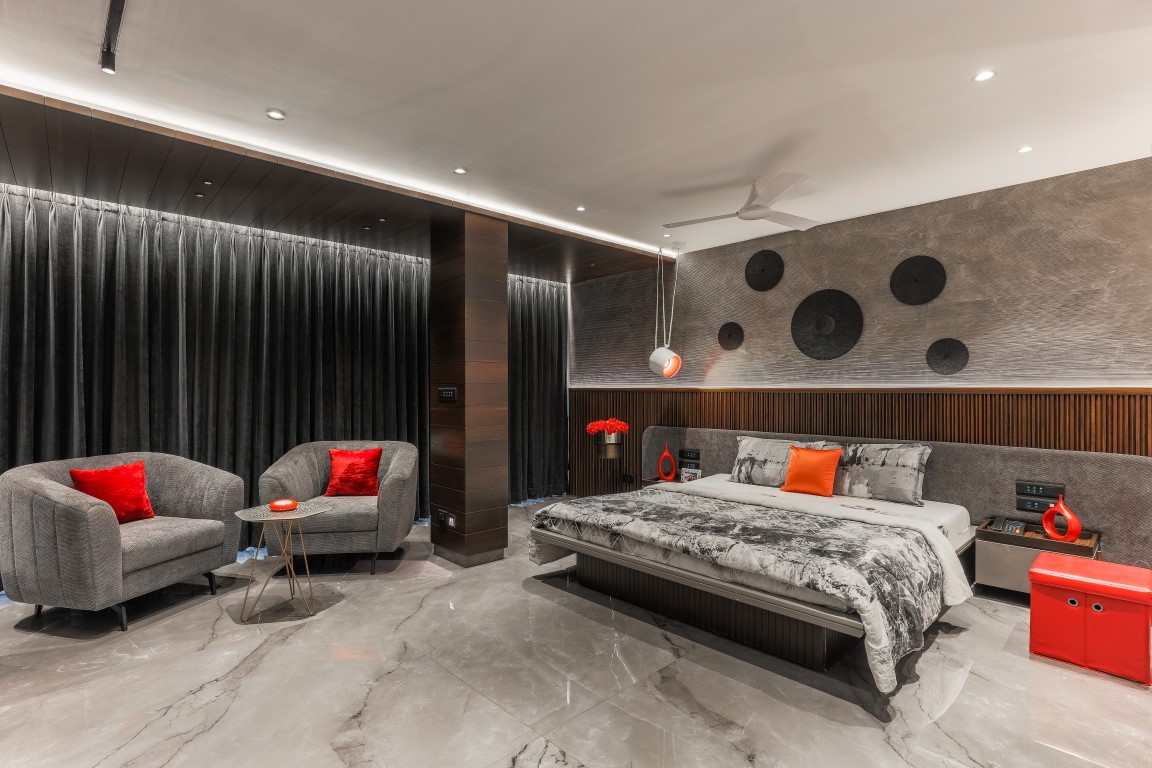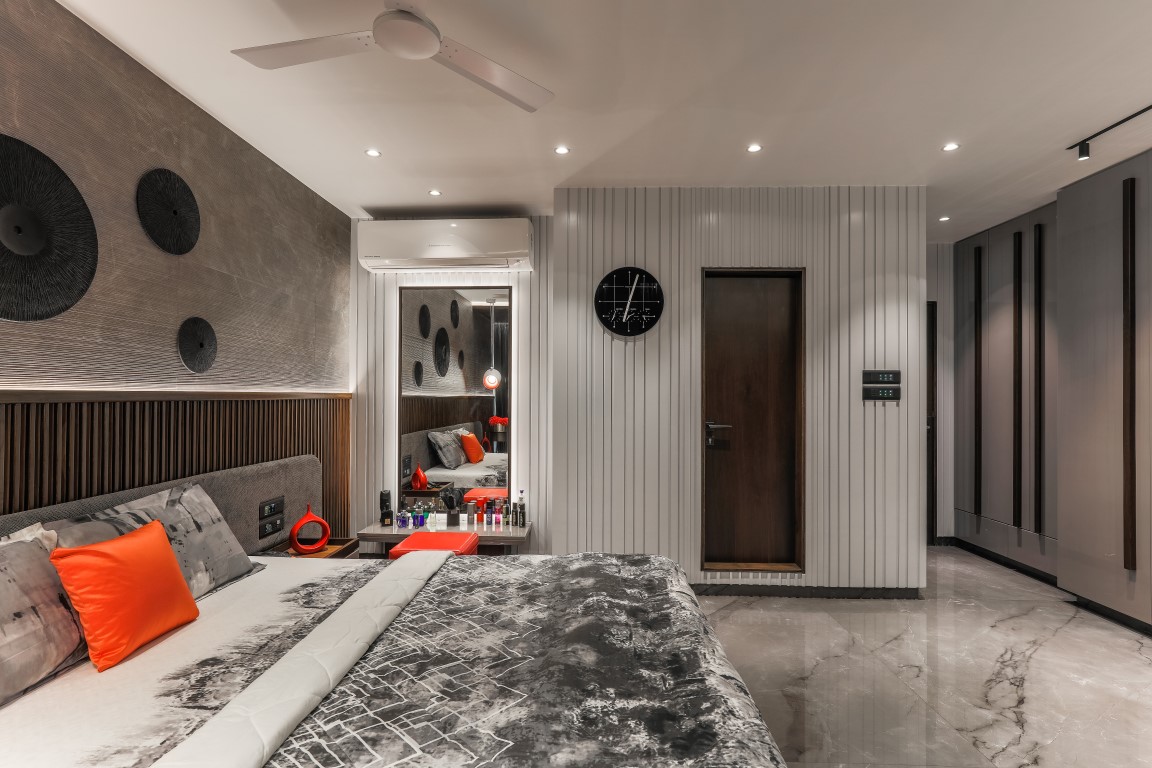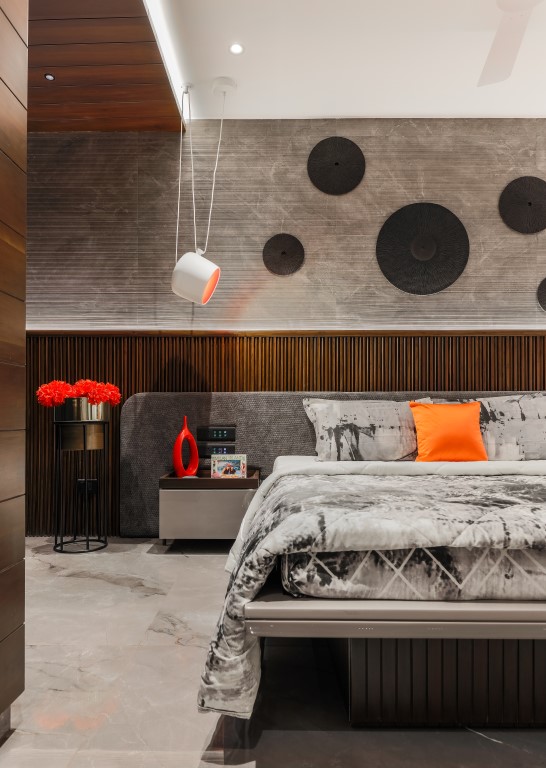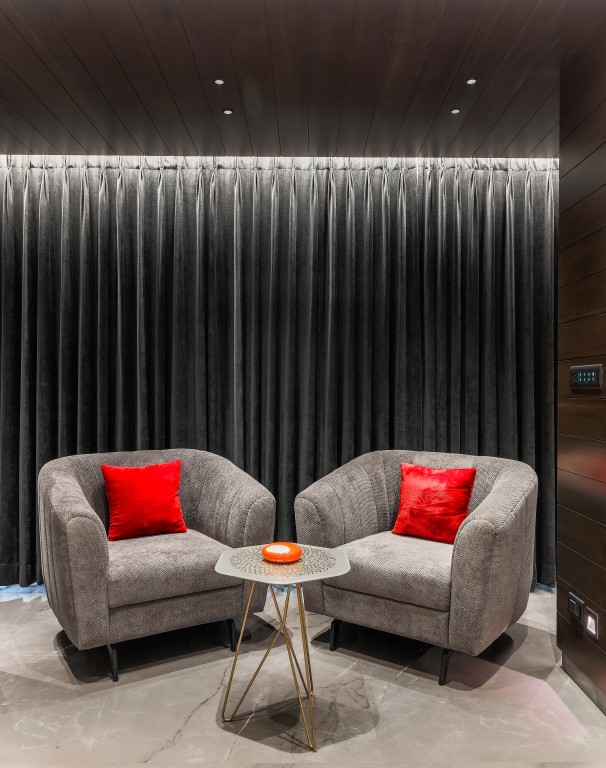 Other highlight is the terrace garden, at the height of 15 feet an aluminium fience is fixed, one wall is of the kadappa stone with zig zag wall lights which is complemented with the vertical garden on the other side which gives the perfect feel of a heaven garden, night view of the terrace is amazing with the lights.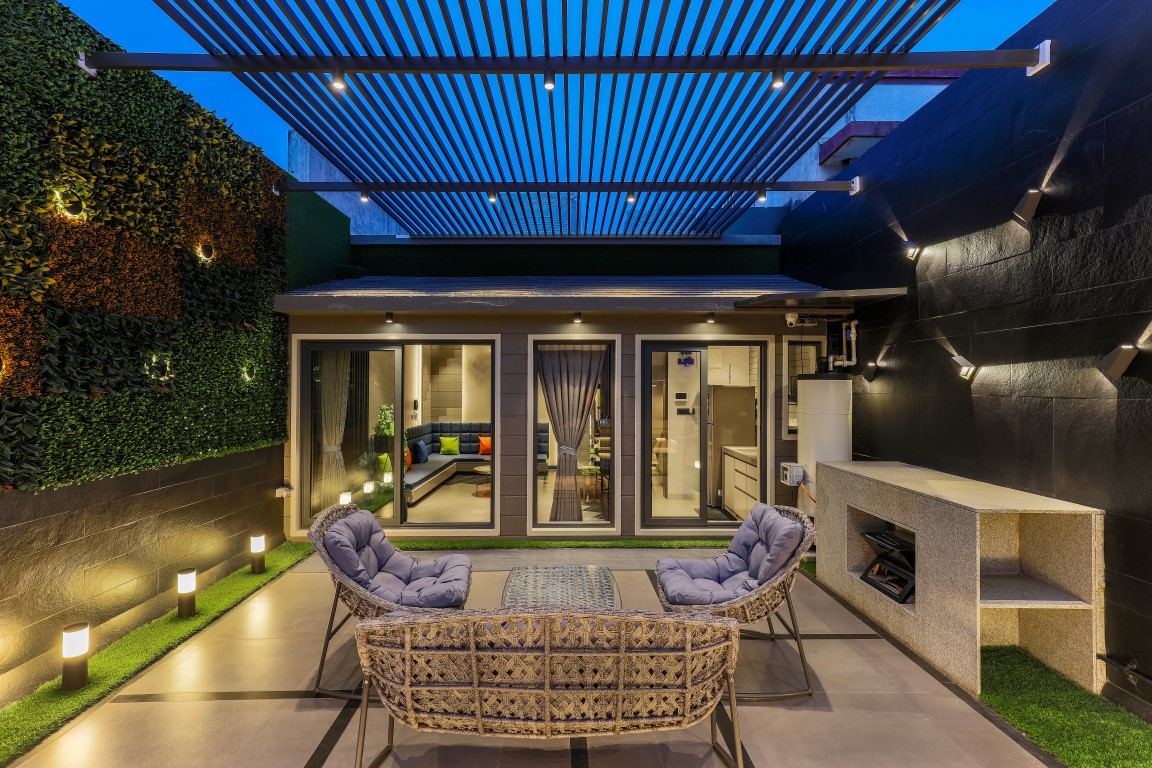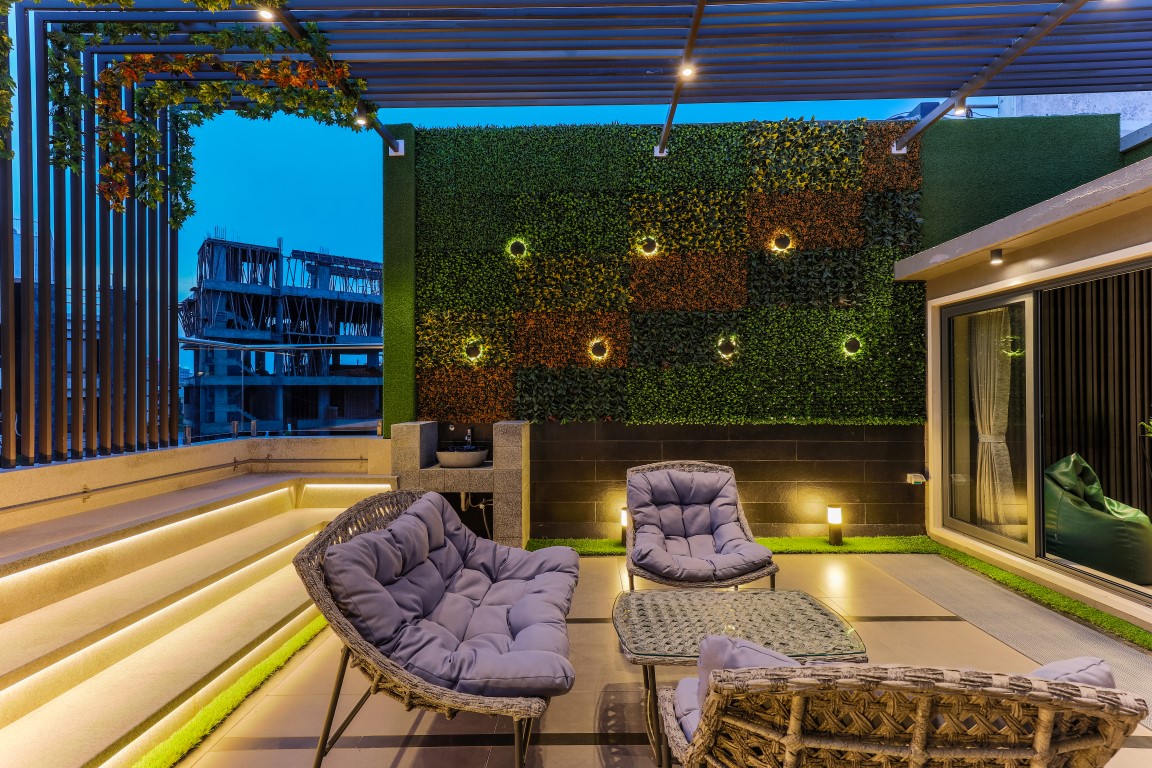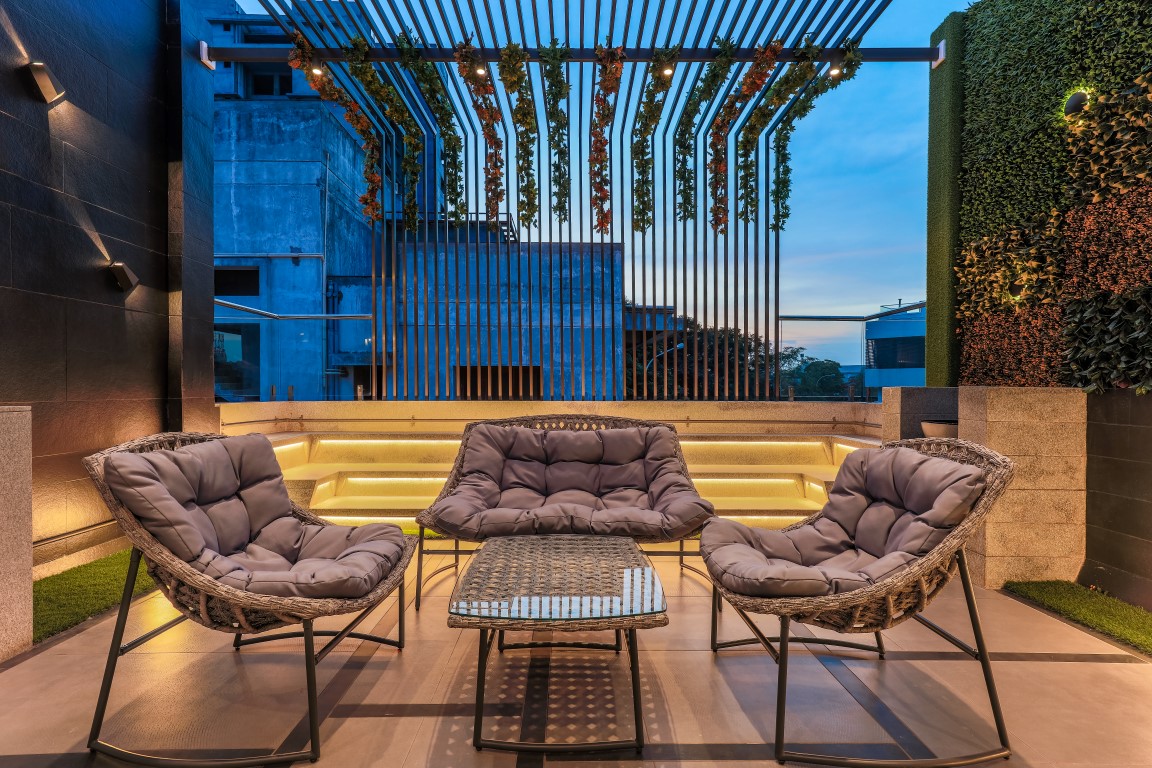 Children's bedroom along with the dark veneer on the wardrobe is complemented with a blue zig zag design on bed back wall which gives a look of a children's room making elegance a factor remaining in it.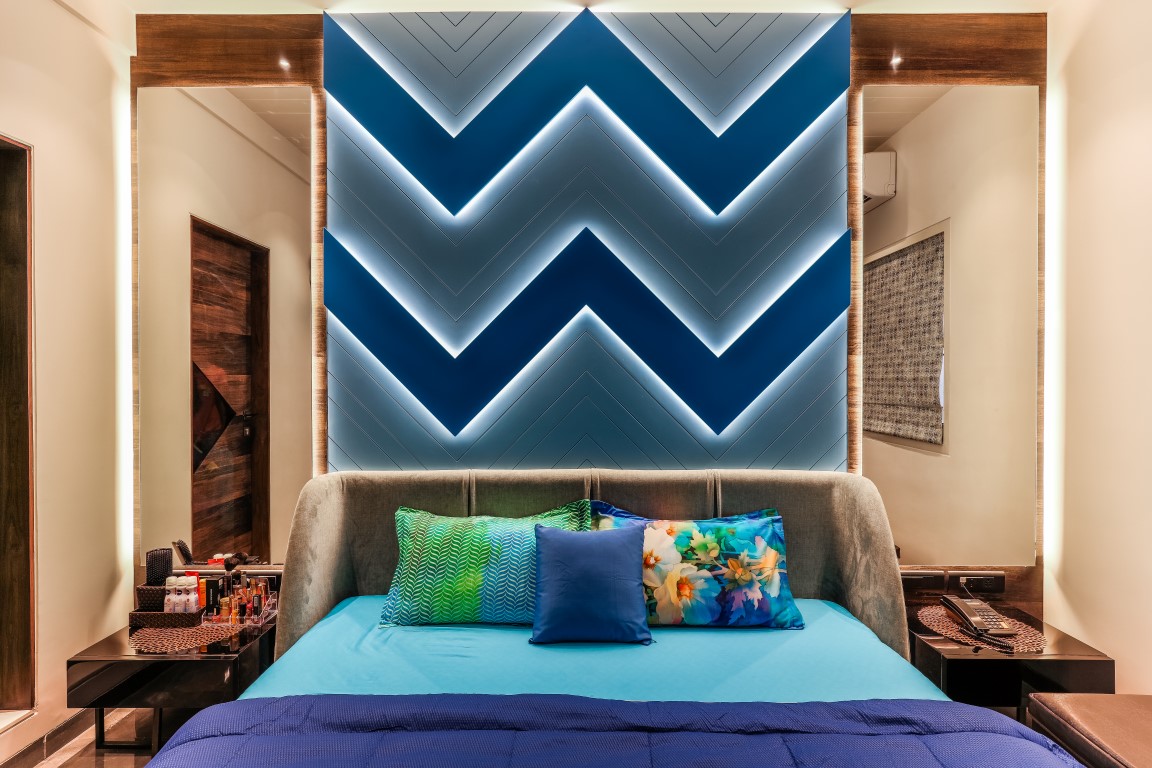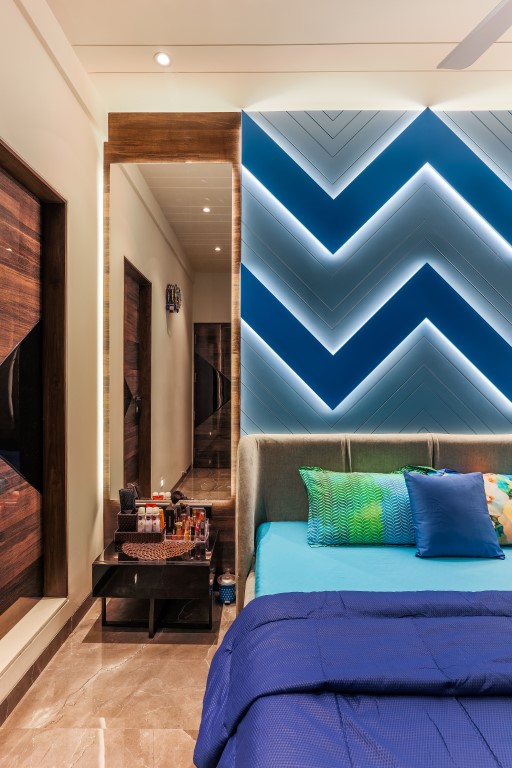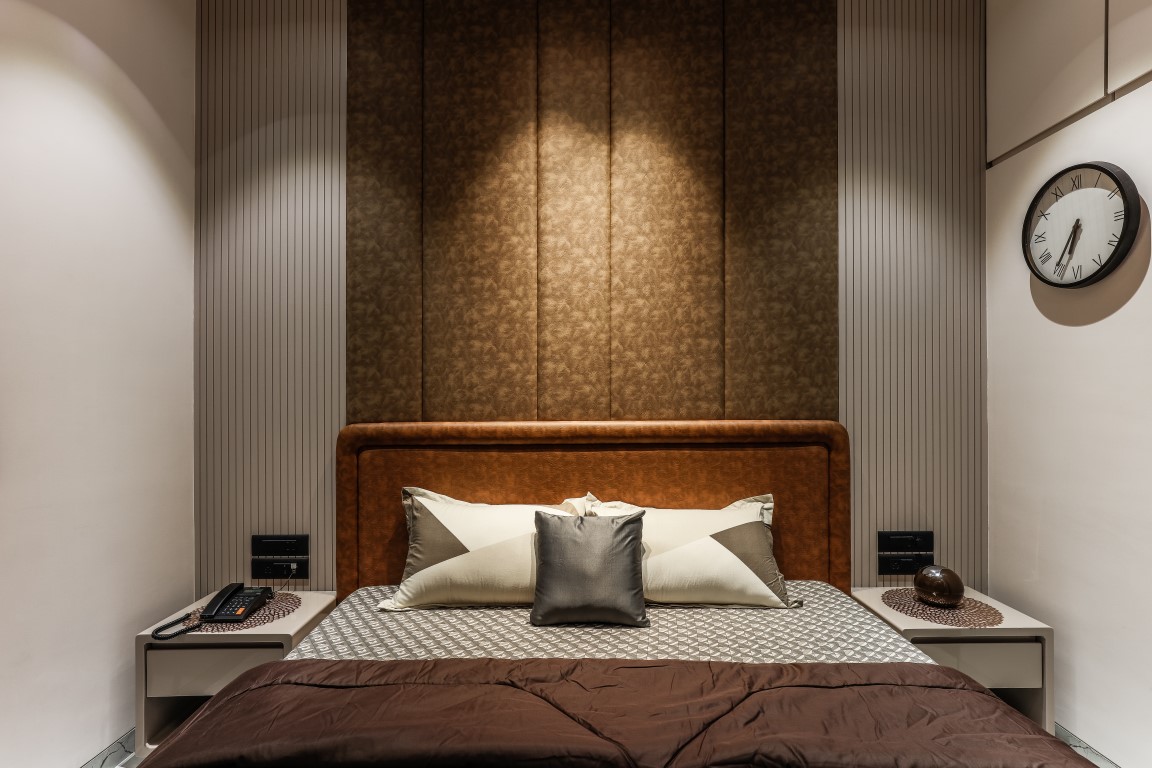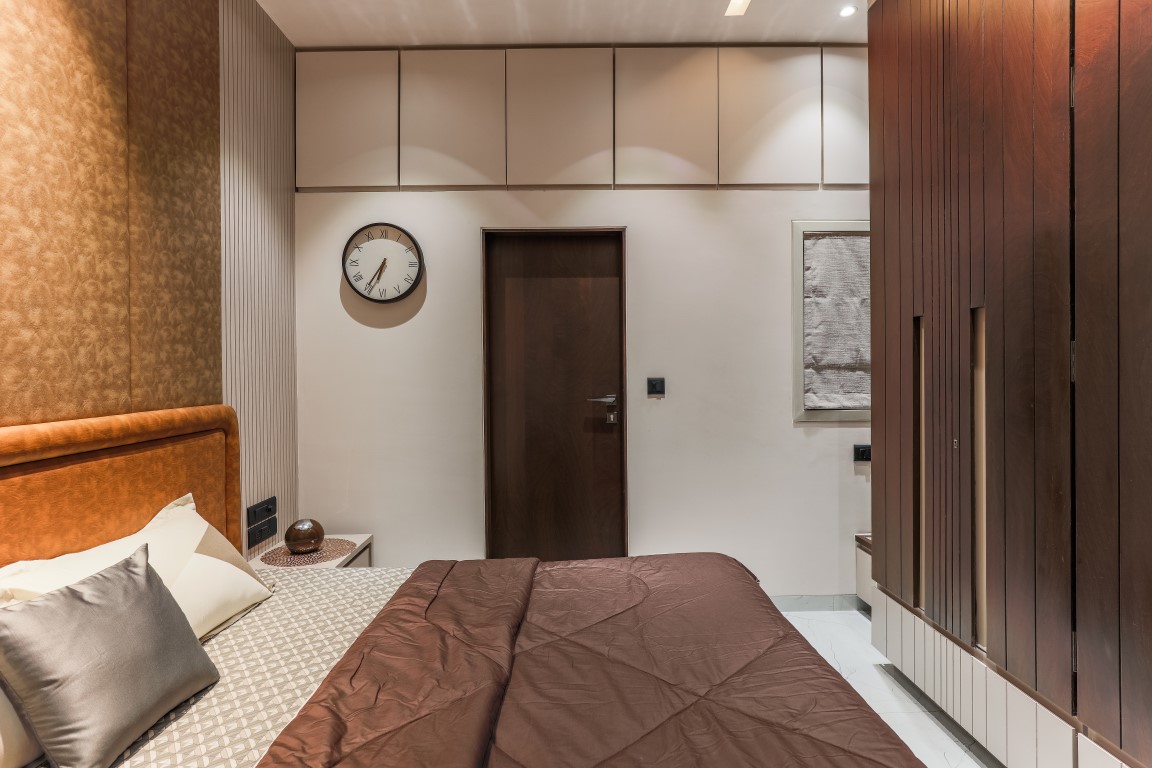 FACT FILE:
Project name –The heaven garden bungalow
Firm name- Design House By Mustu  (Blue Leaf Interiors)
Location- Surat,Gujarat
Type – residential project
Client- mr.asif sopariwala
Carpet Area- 1800 sq.ft
Chief Designer- mr. mustaqeem tariq januhasan
Photograph Credits- Inclined Studio