&nbsp
The Contemporary Cubic House | Tvakshati Architects
It's a contemporary cubic house designed by II TVAKSHATI ARCHITECTS II amidst urban vicinity in Surat with timeless architecture and interiors. This cubic house is dominated with three boxes fit within each other very artistically, leaving the voids acting as positive see-through spaces supported by material pallet comprising of stone, wood, stone concrete and glass. The play of planes, solids, and voids is the most striking beauty of the villa making it very stylish and elegant in visual appeal due the apt material pallet defined. The cubicles are slided very tactfully over each other keeping space for skylights and open to skylight well. The exterior and interior sinks into each other to achieve the feel and character of the space. Designer being very trendy in its taste has explored its concept based on the raw earthy feel of traditional Indian designs fusing together with a contemporary and classic theme. It renders a soothing artistic effect to the entire interior setting giving a thematic touch to the designed architectural spaces. Its designed with an open living concept and most spacious spaces which have been kept very gentle and modern casting an enigmatic effect!!!!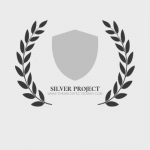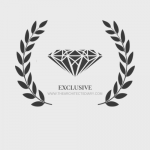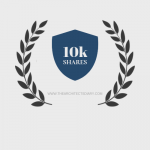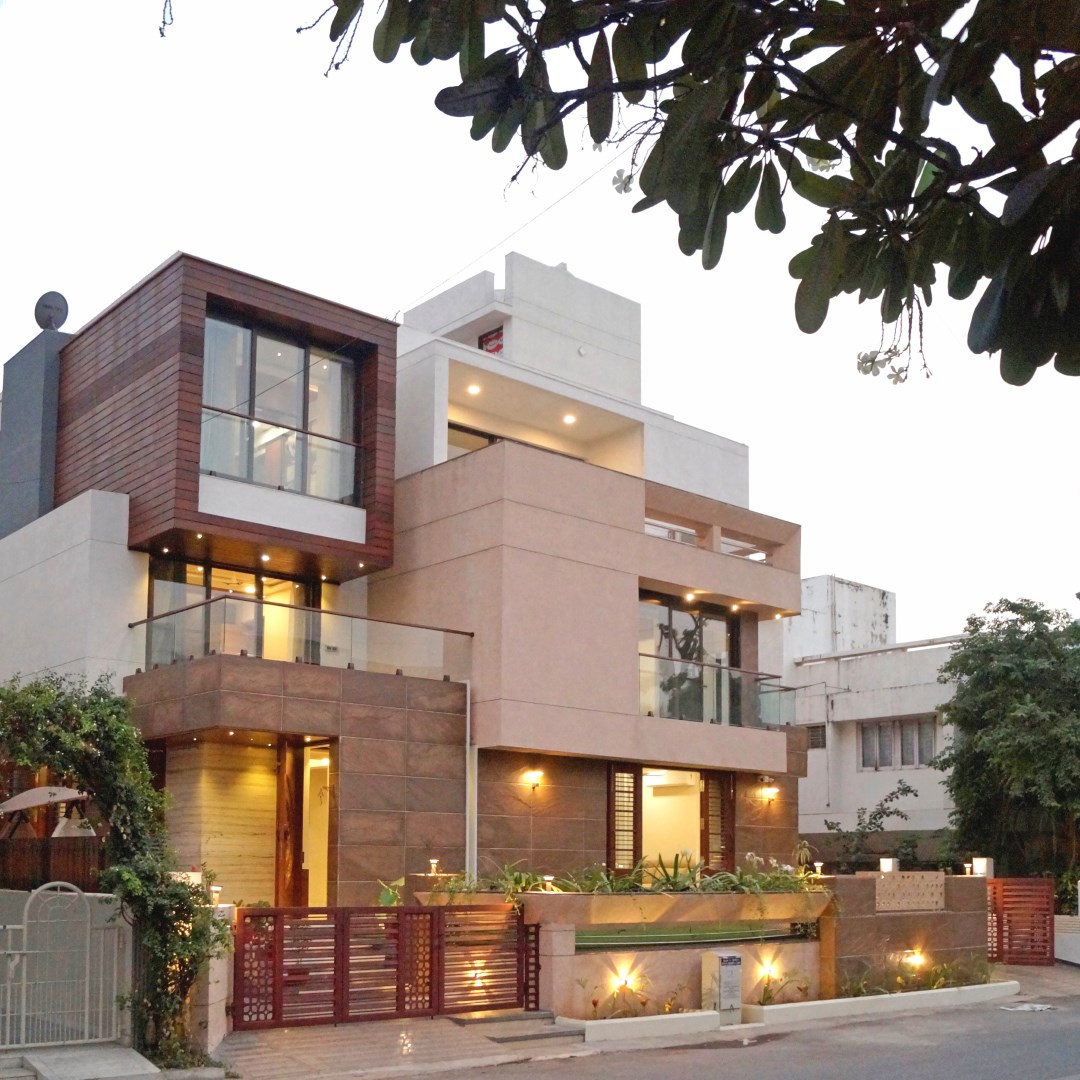 In today's urban life we seek a space for pondering and relaxing away from the chaos of everyday life. Airy, scenic, spacious and landscaped; seemed like unimaginable attributes for a residence on a tight, gloomy, 6,500 sq.fturban plot in the dense residential locales of Sarjan Society, Parle Point, Surat.
Less is more, while more is no good Architecture is a learned game, correct and magnificent of forms assembled in the light. The best way to predict the future is to create it. We produce architecture of a style which is easy to understand and enjoy, but difficult to forget.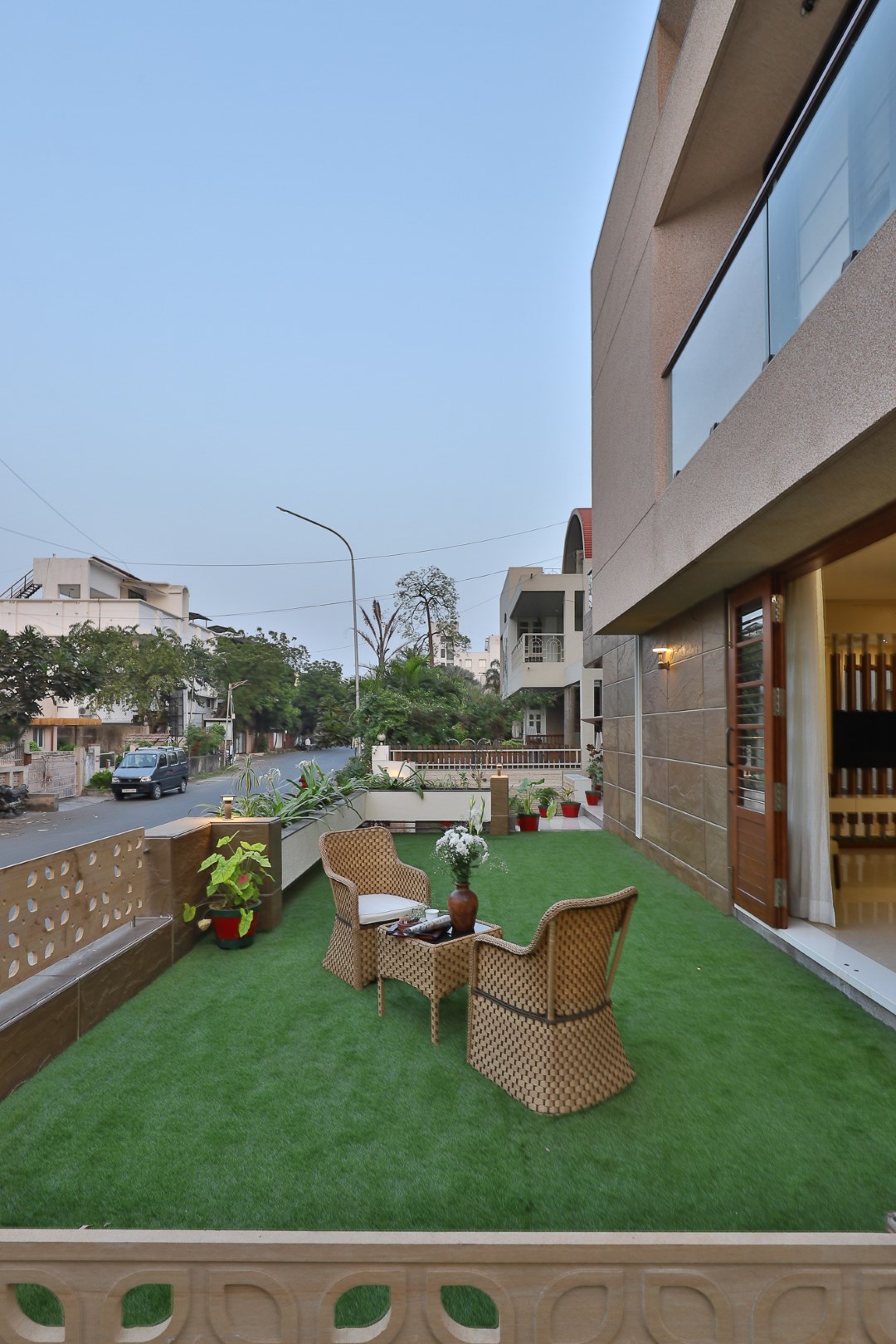 The Vasant villa house was envisioned as a single unit, with a spacious garden, deck, and parking. The openness of the front garden balances the cubical mass and allows for extended gatherings and family events. The Front garden and rear side garden space are framed by the intricately cut stone jail and the arcade on the other side, which acts as multifunctional space, where the family spends quality time on pleasant mornings and evenings. The lawns connect one to the nature adding flavor to the everyday mundane life.
The internal planning is relatively simple yet modern which is perfectly accurate according to the Vastu of the home. It's an open plan connecting living, dining, foyer, puja, garden, kitchen and bedroom areas with ease and comfort.
Foyer
Firstly when one enters the foyer, one will get mesmerized with the intricately designed ceiling and partition which acts as a screen defining the arrival to the foyer area. It is aptly designed with a sculpture niche adorned with meditating Buddha and playful ceiling with most eye-catching lights.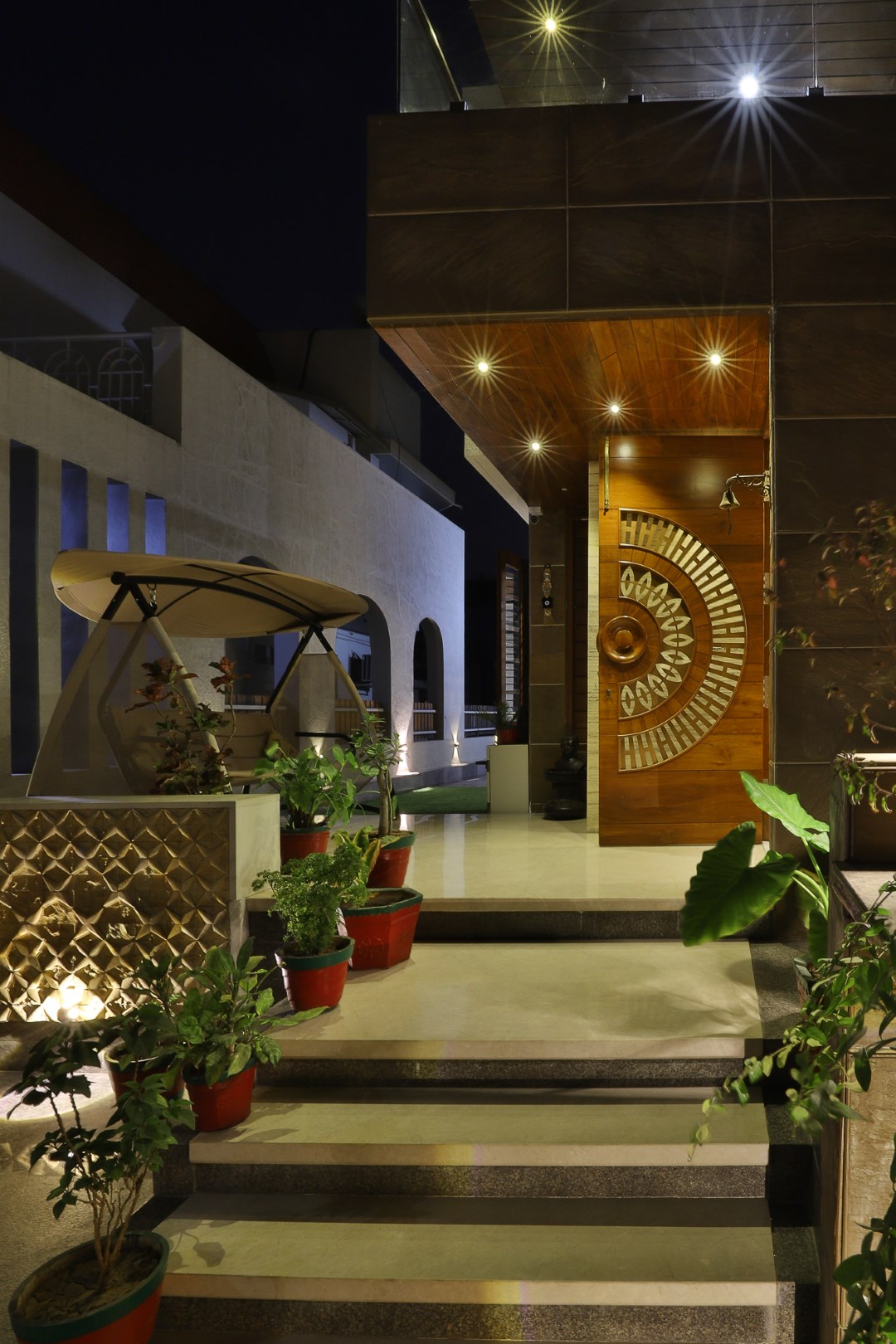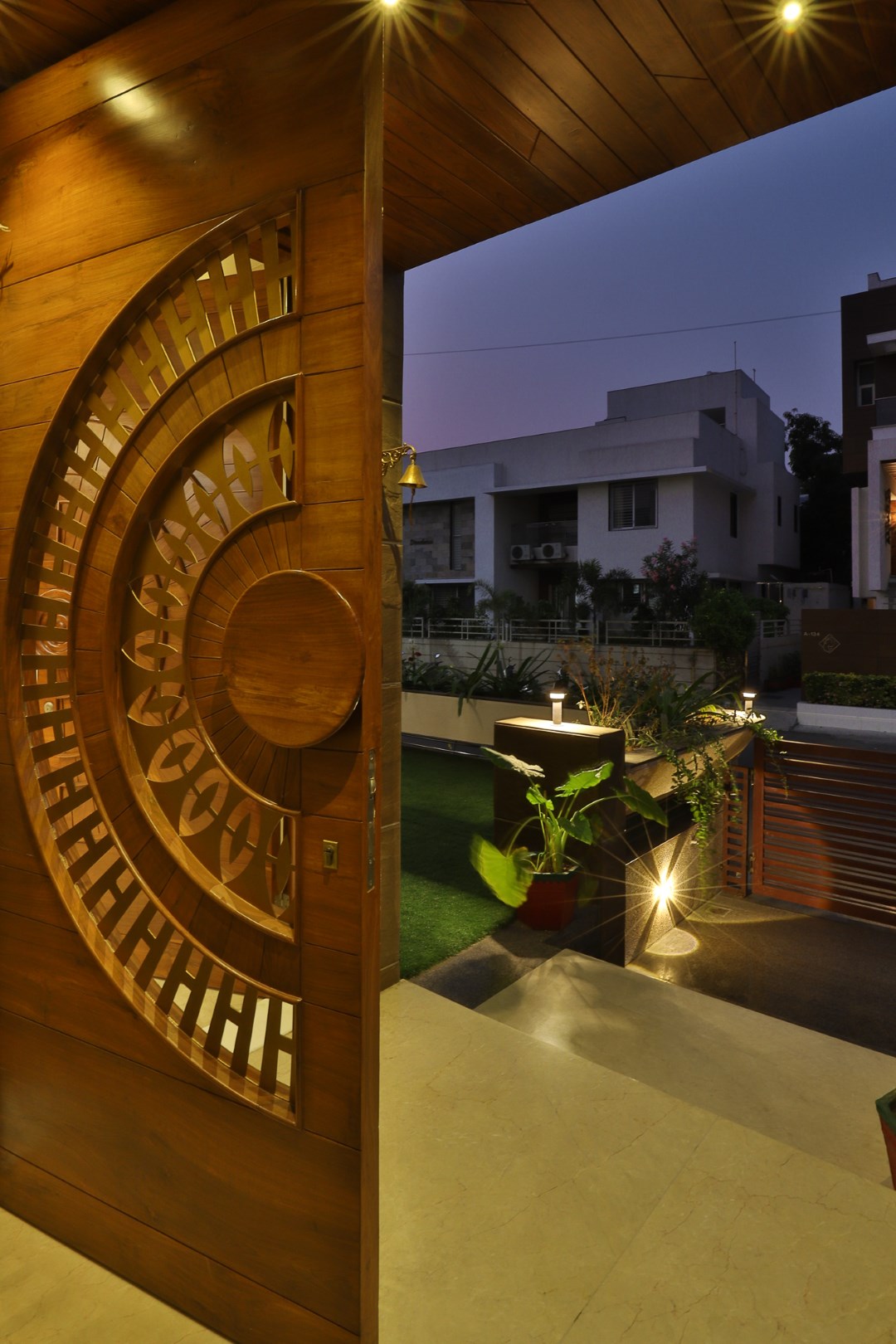 Contemporary Theme Based  Living room: With Open Living Concept
Further as one moves ahead one can see the lavish living room defined with the slit in the wall bringing the natural ray of north light and segregation between foyer. The living room is very spacious and grand with louvered window and full-sized door opening to the garden, adding the most enigmatic effect throughout the day. Living room resulted into a light-filled spacious abode which will please the functionally, aesthetically and emotionally.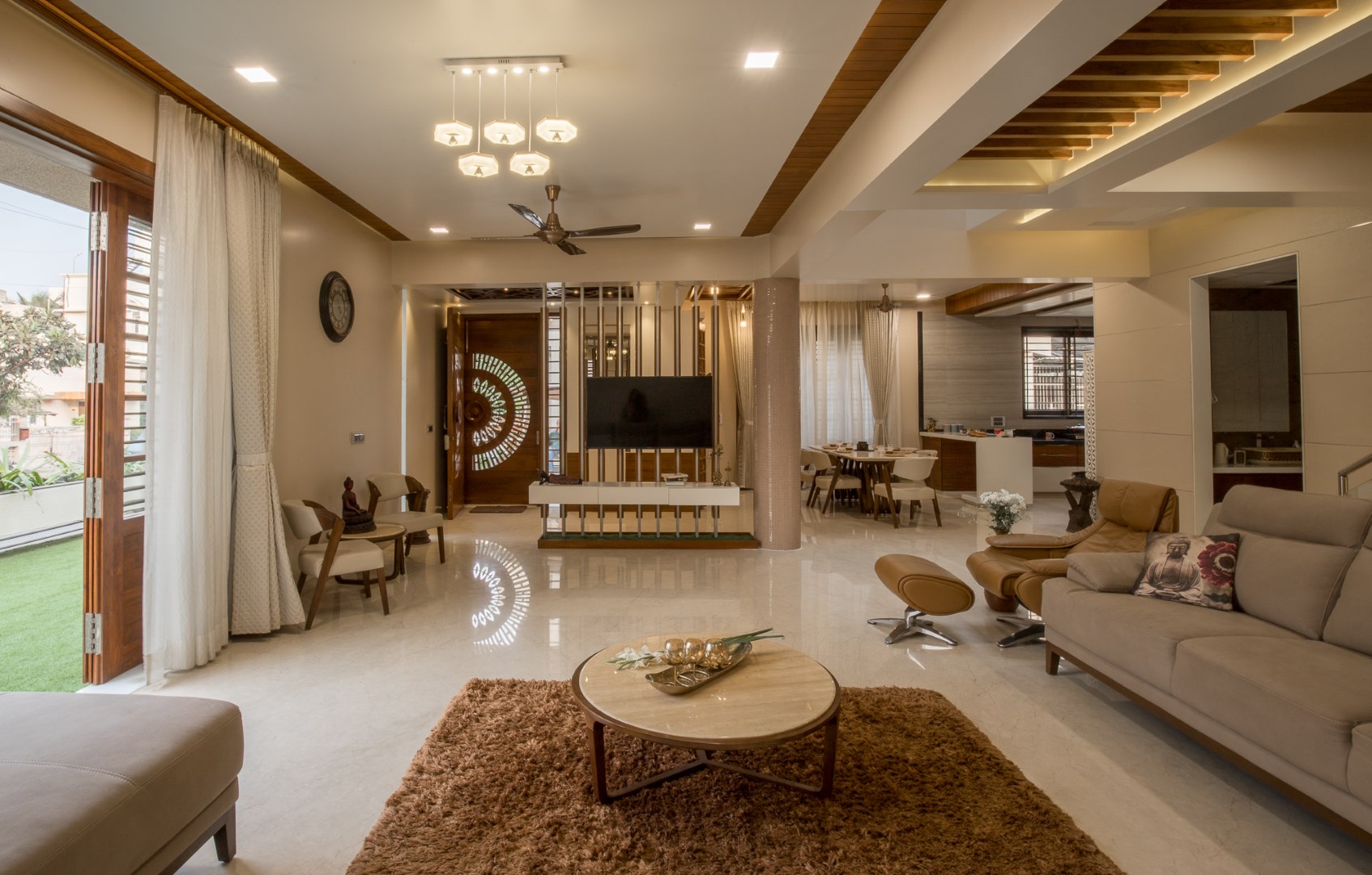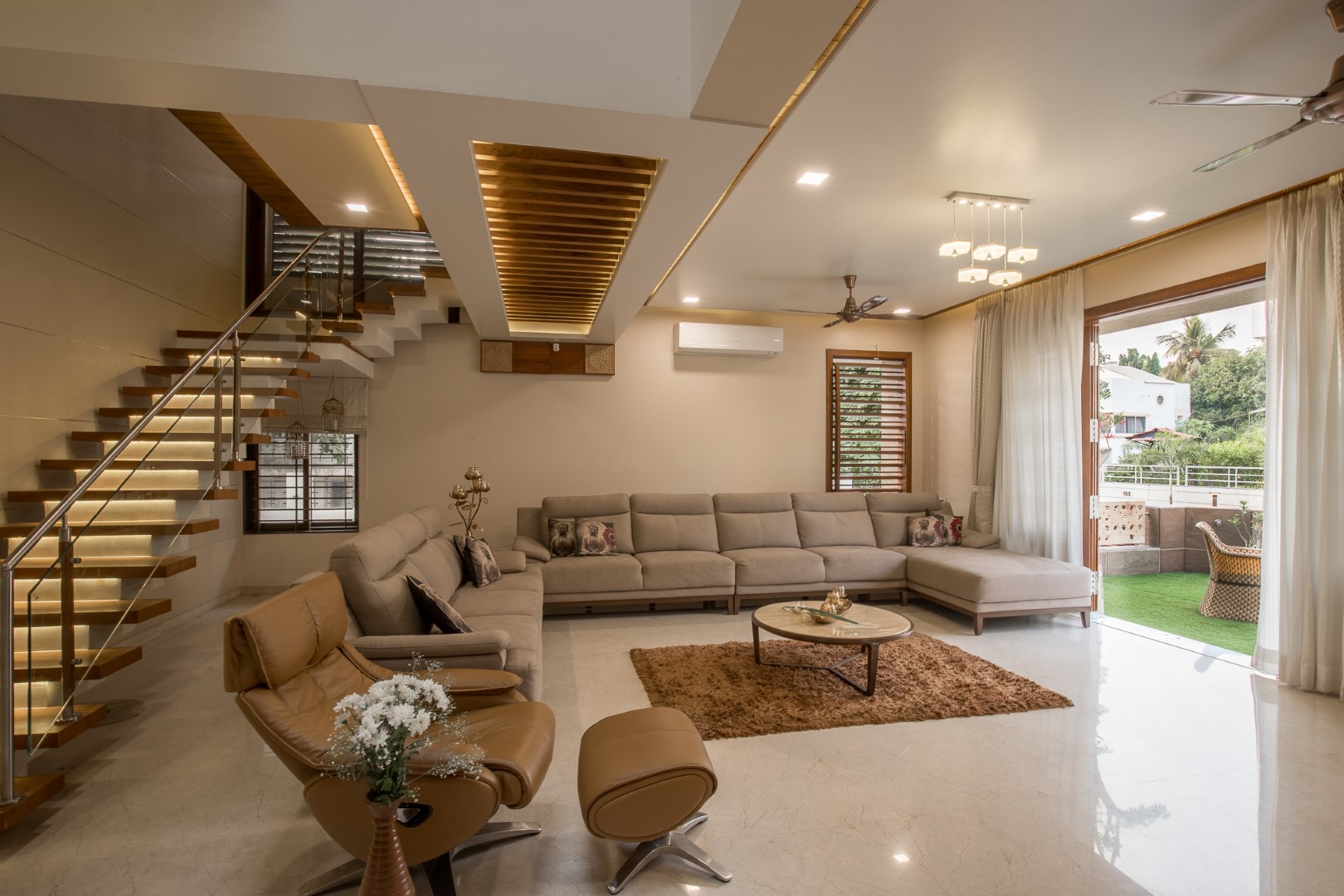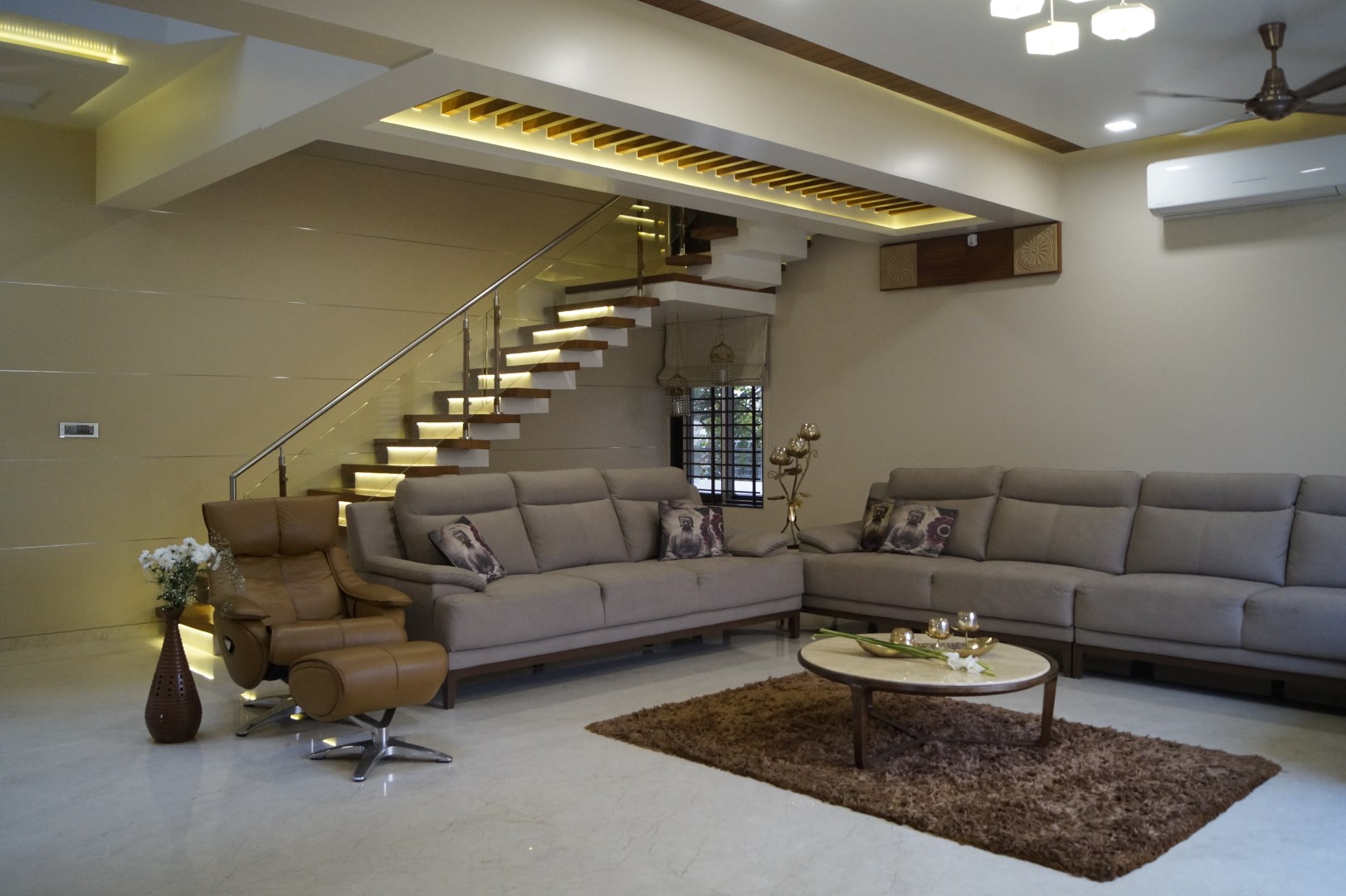 On the other side lies the most elegant and stylish designed Puja, kitchen and dining area which is well connected to the rear side garden area overlooking the arches outside. The dramatic open soffit staircase inside compliments the play of light in the house all day creating a small world of fantasies.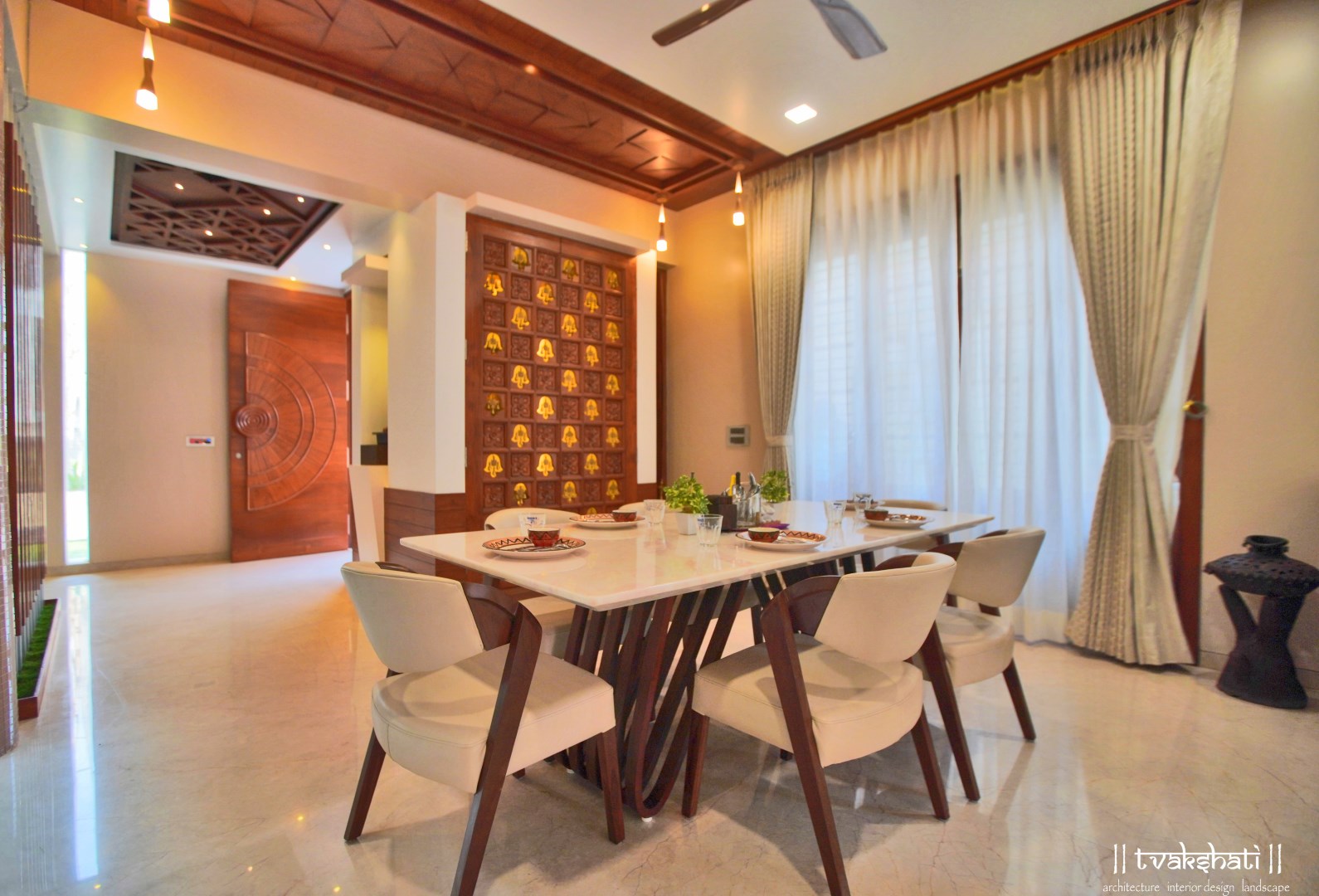 Great designs are eliminating unnecessary details and giving the good feel to make the house, home for the people.  The designs are kept simple but significant which would not allow the viewer to get stuck in one place but will boost them to see all around with imaginations.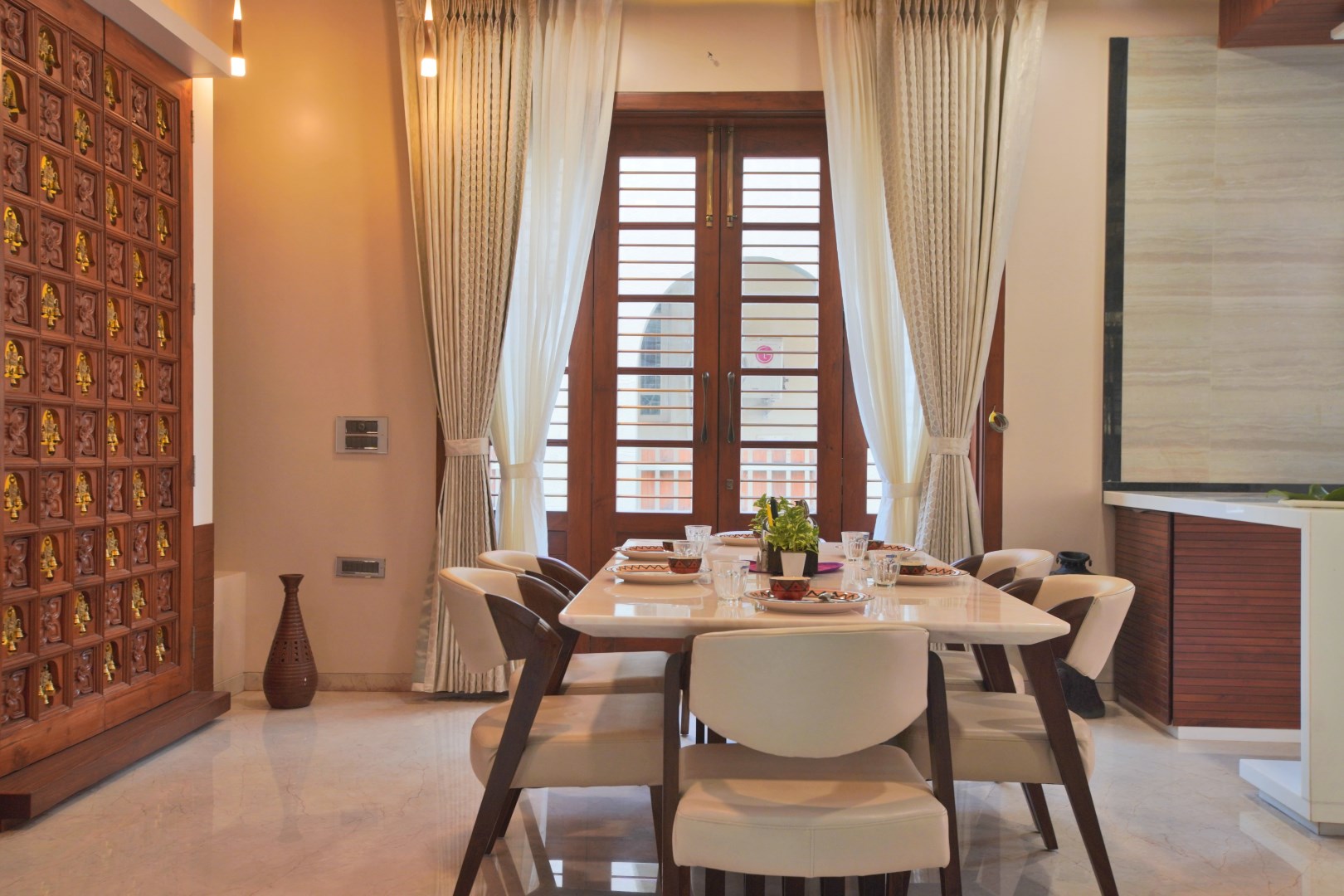 The most striking feature through these spaces is the presence of ample natural light brought via the OTS, which is both used and celebrated to give the home a warm and fresh feel. Apart from tempering the microclimate of the living spaces through its greenery, the OTS helps set up a passive ventilation system for the house, along with the stack ventilation shaft of the staircase, and Louvered windows. Skylights and windows allow natural daylight conserving energy. Finished staircase forms a lightwell, illuminating the living spaces through a skylight. As per the client's taste, timber and timber-finishes are used throughout the home, especially in the while Italian flooring is done to bring the essence of earthy feel inside the house.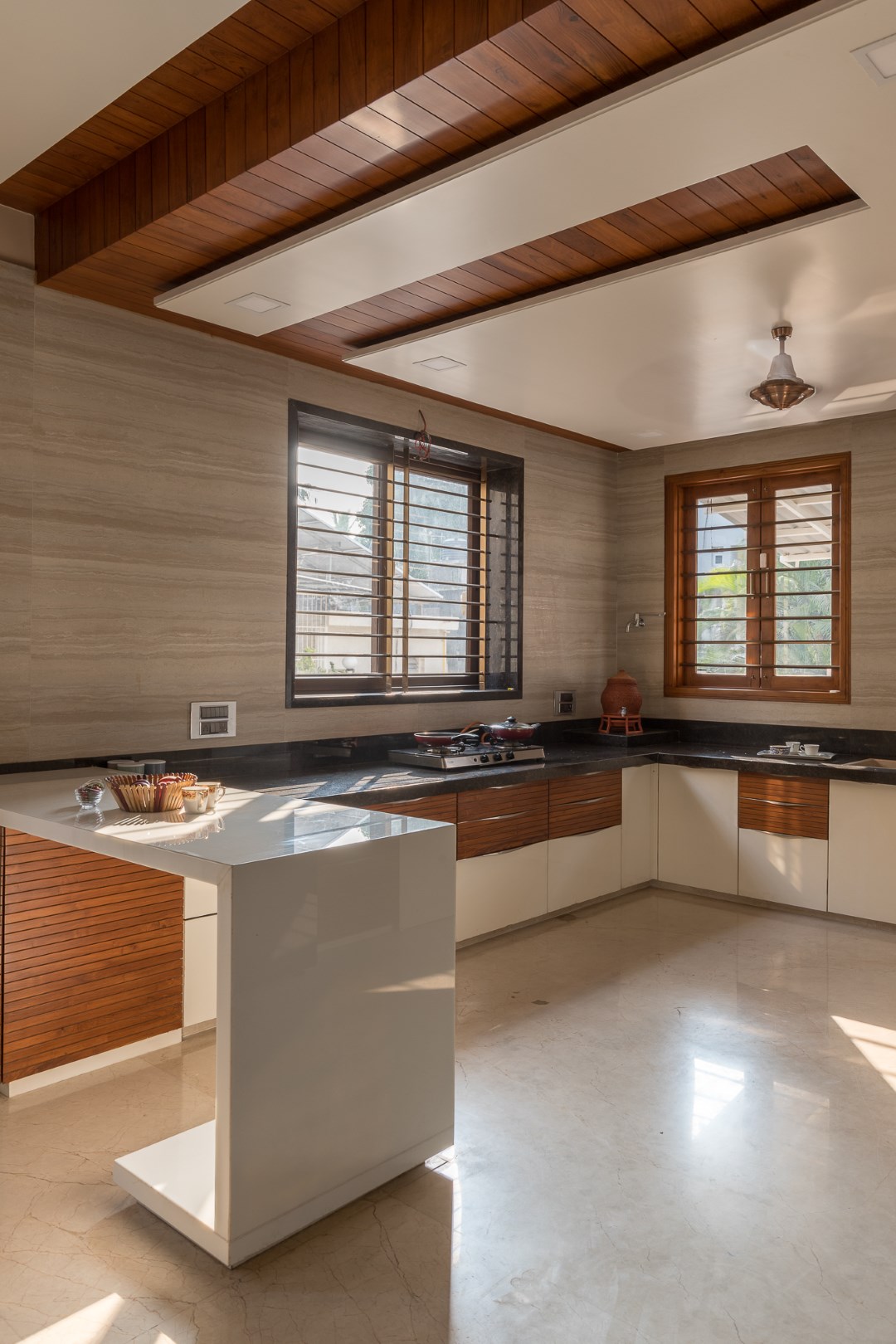 Nature Theme Based Bedroom: Luring Nature Within
In today's modern world –"One has miles to go before he sleeps" which leaves no time for him to appreciate the beauty of nature. designer has envisioned to recreate a timeless small world within –   which heals all the stress via designing green wall along with rustic stone cladding opening to a large green carpeted balcony. The interior decor is unique in its own sense with a very subtle and soothing color scheme.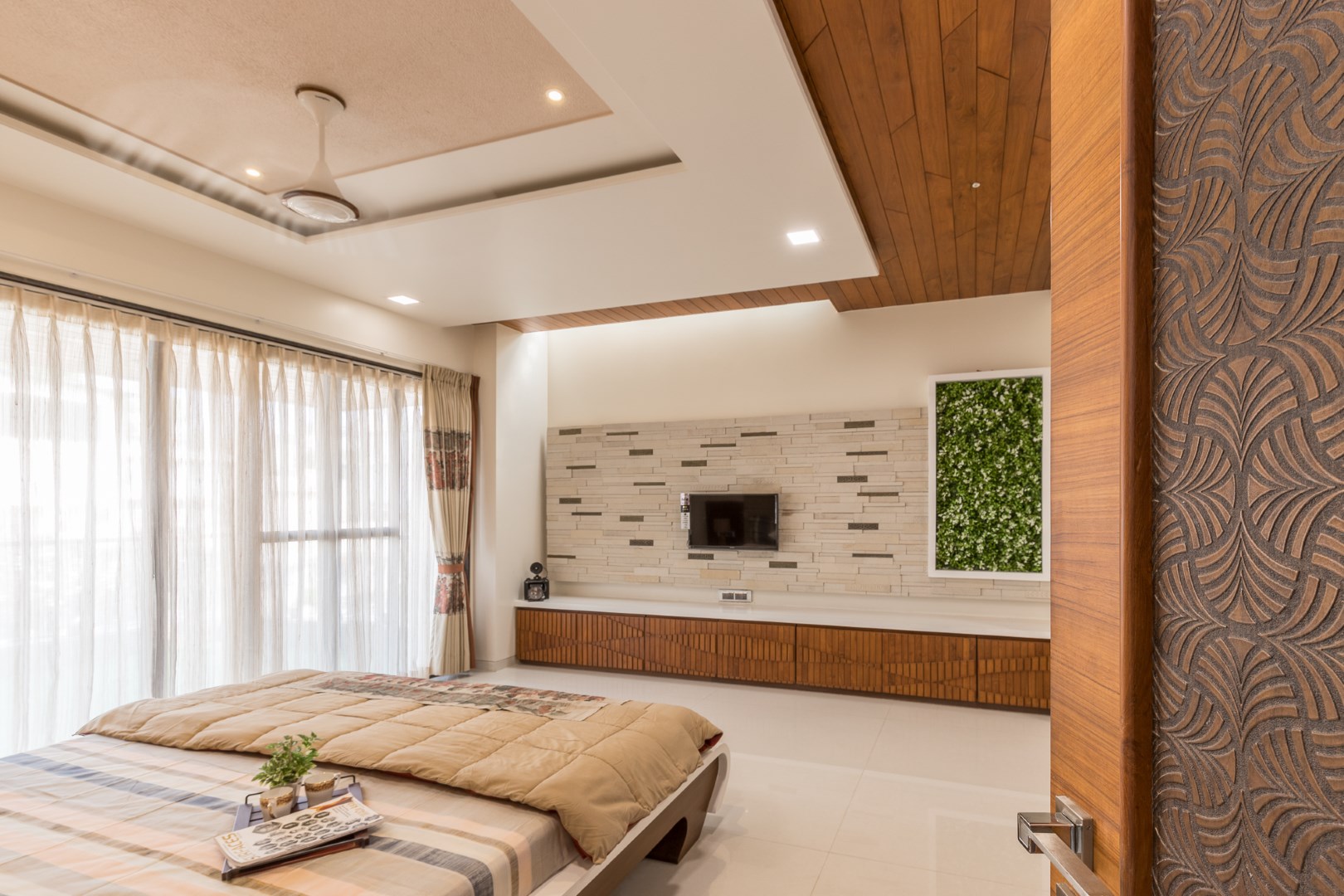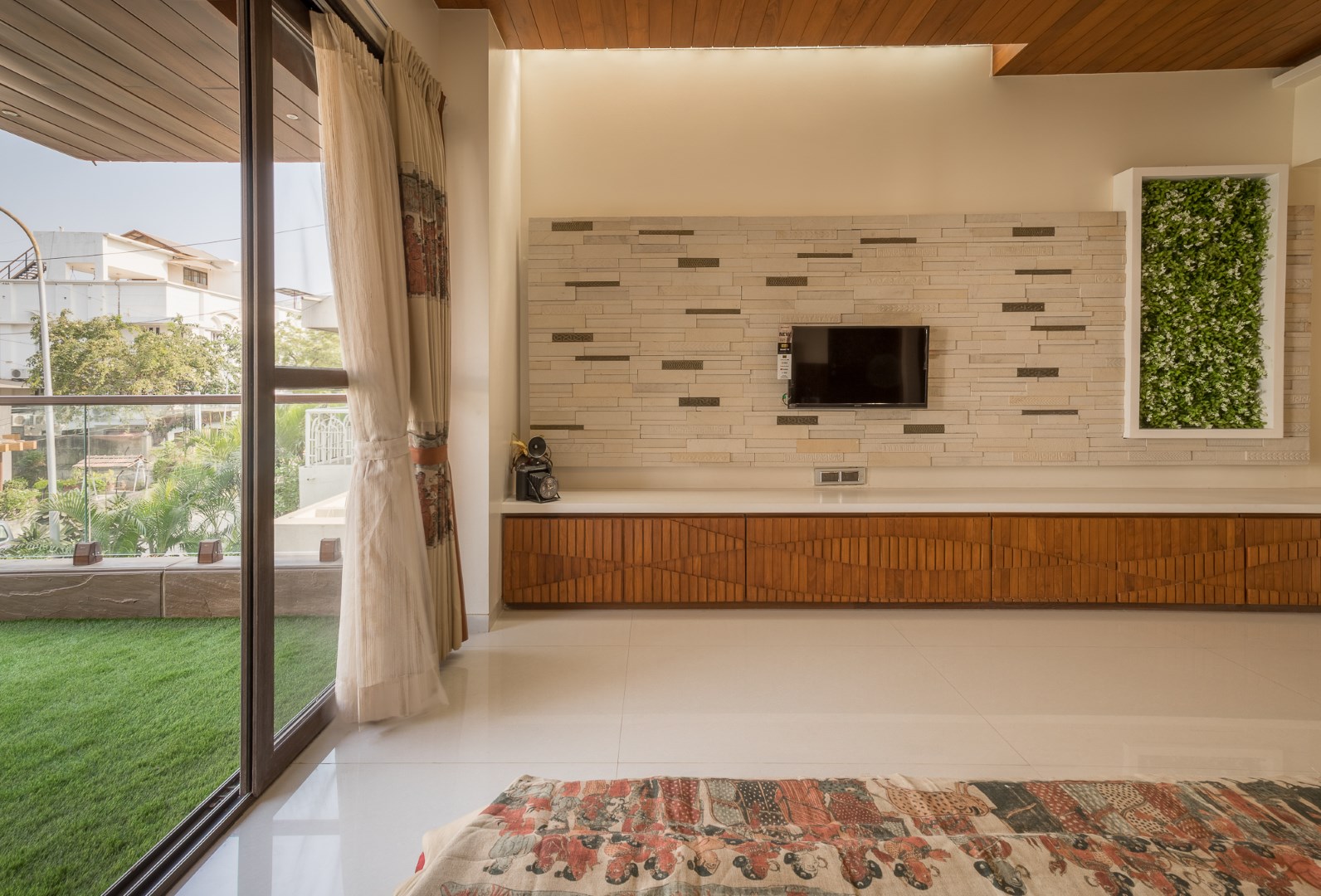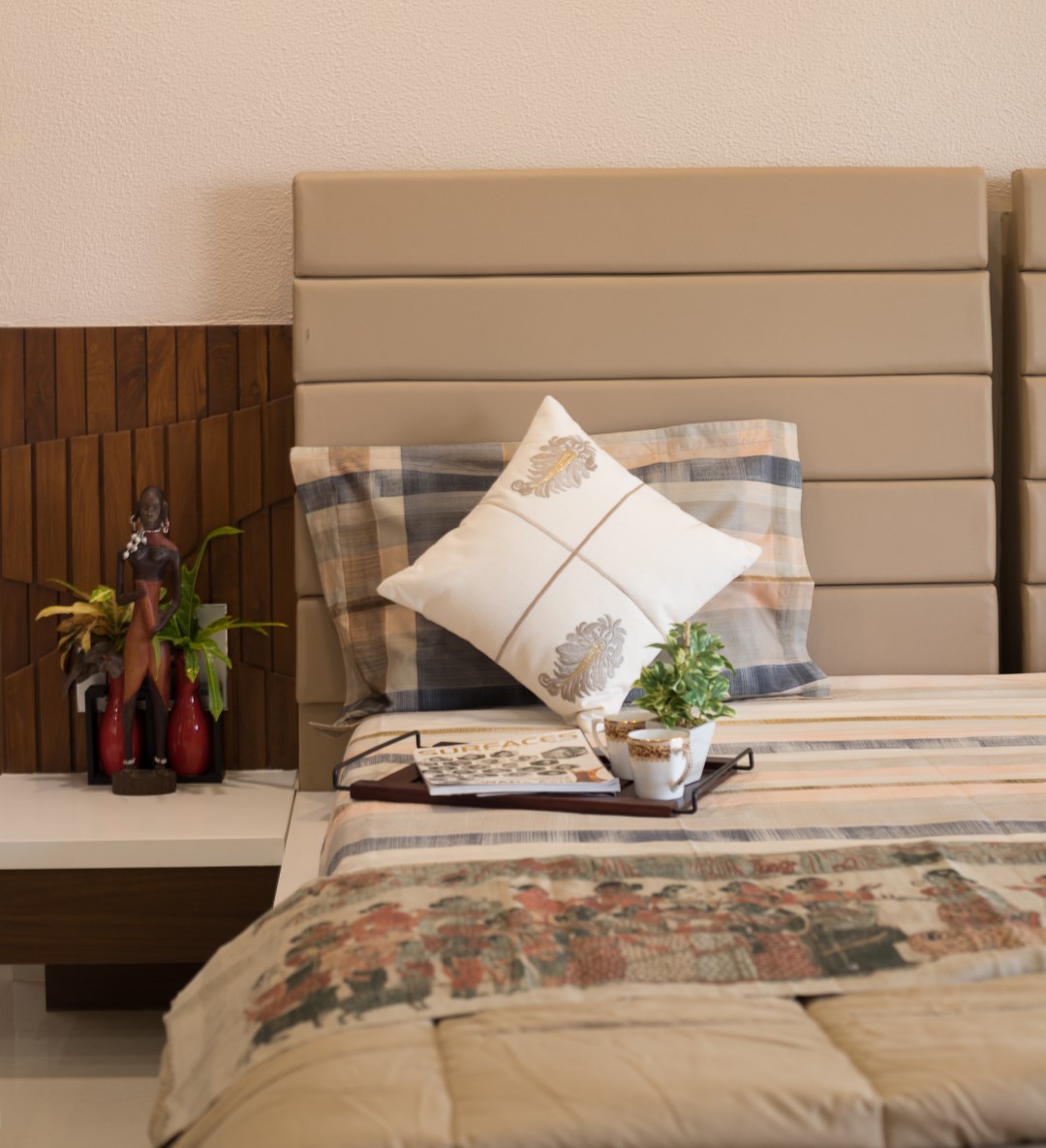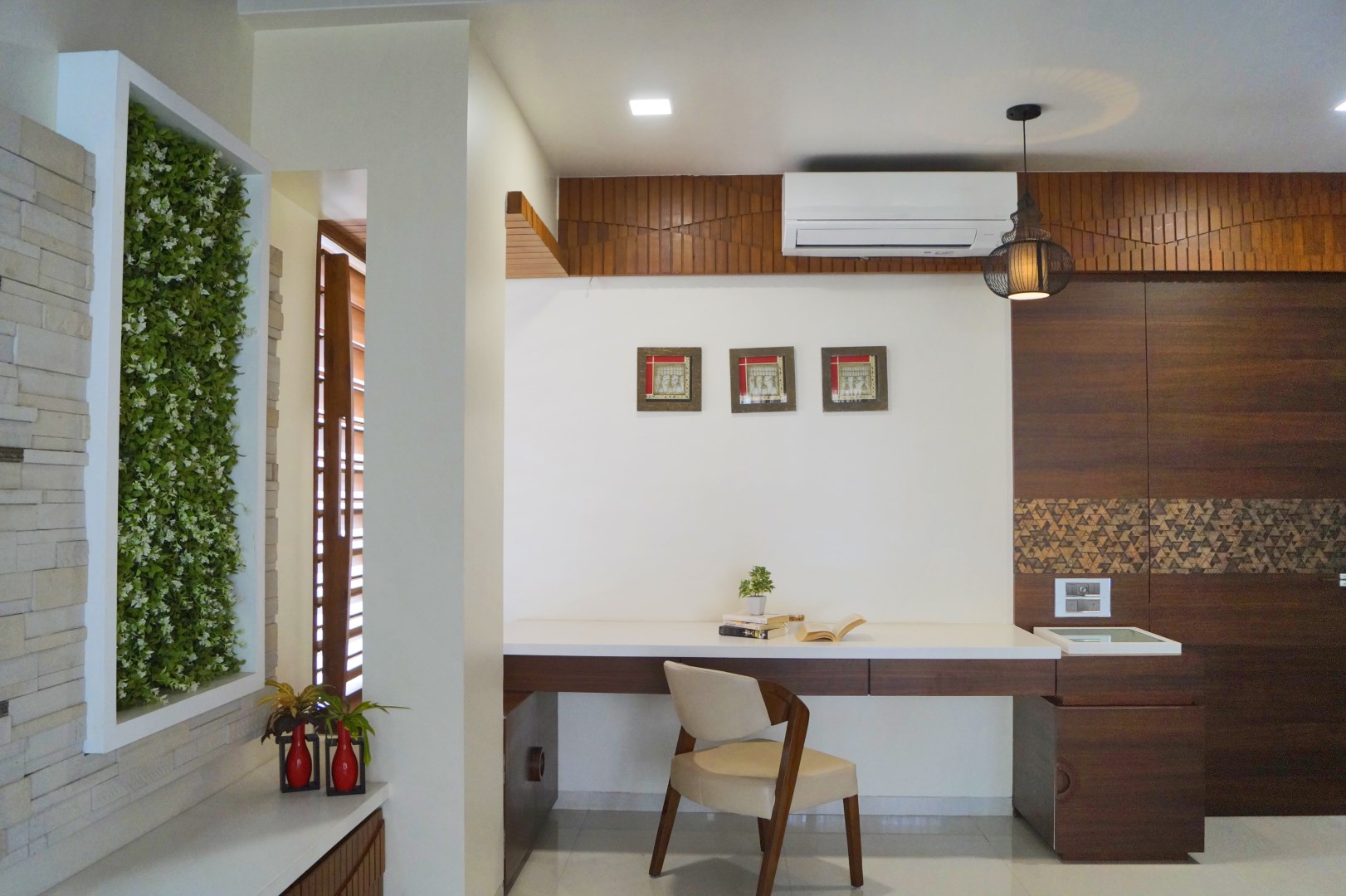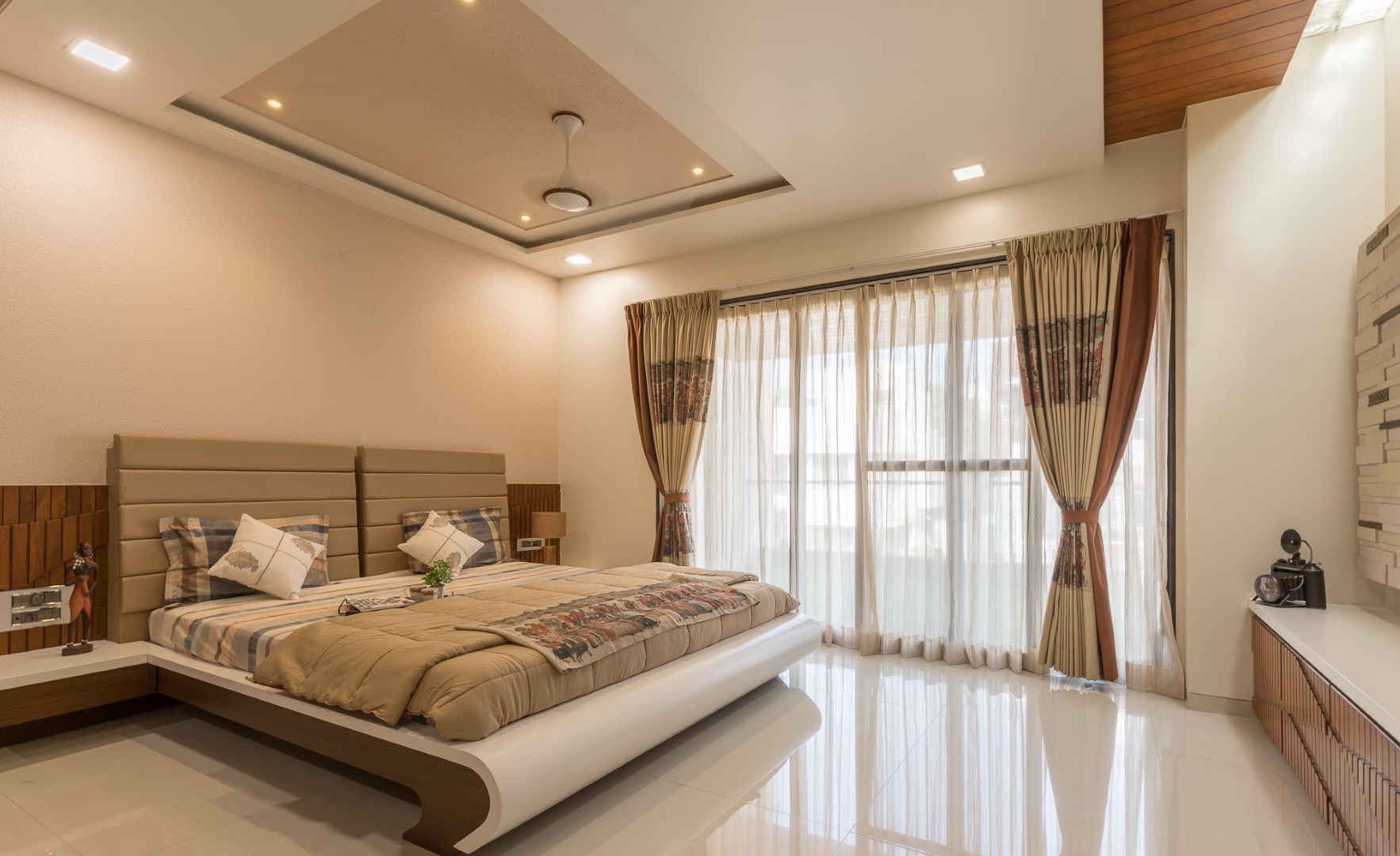 The bedroom balcony overlooks the garden below, forming a breezy sit out from the first floor. Bedrooms are provided with louvered and full sized sliding door cum windows  with private sit outs; a hierarchy of private, semi-private and family open spaces ensuring varying degrees of privacy to all inhabitants.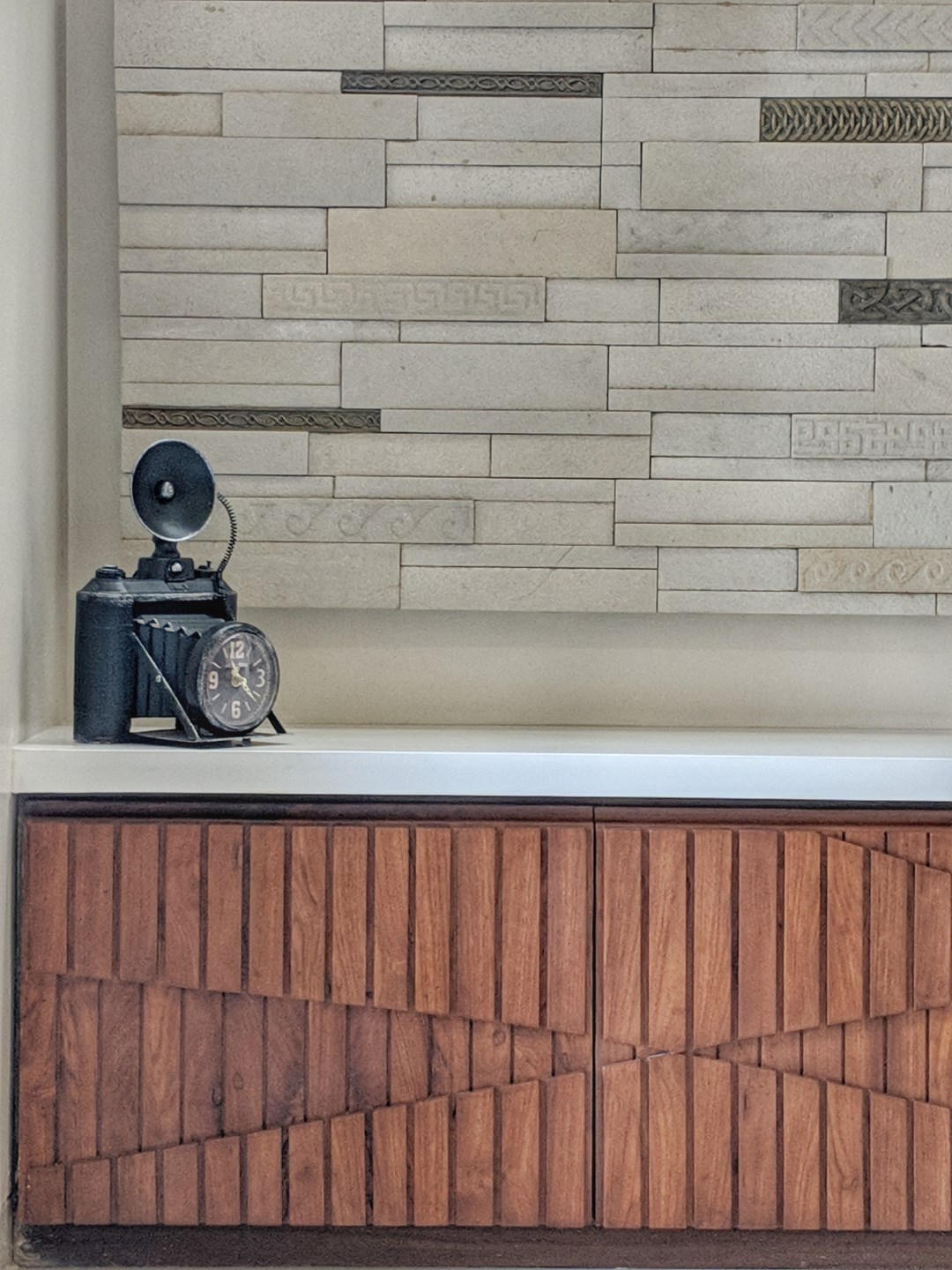 Traditional Theme Based  Bedroom:  With Royal Décor
The bedroom balcony overlooks the garden below, forming a breezy sit out from the first floor. Bedrooms are provided with louvered and full-sized sliding door cum windows with private sit outs; a hierarchy of private, semi-private and family open spaces ensuring varying degrees of privacy to all inhabitants.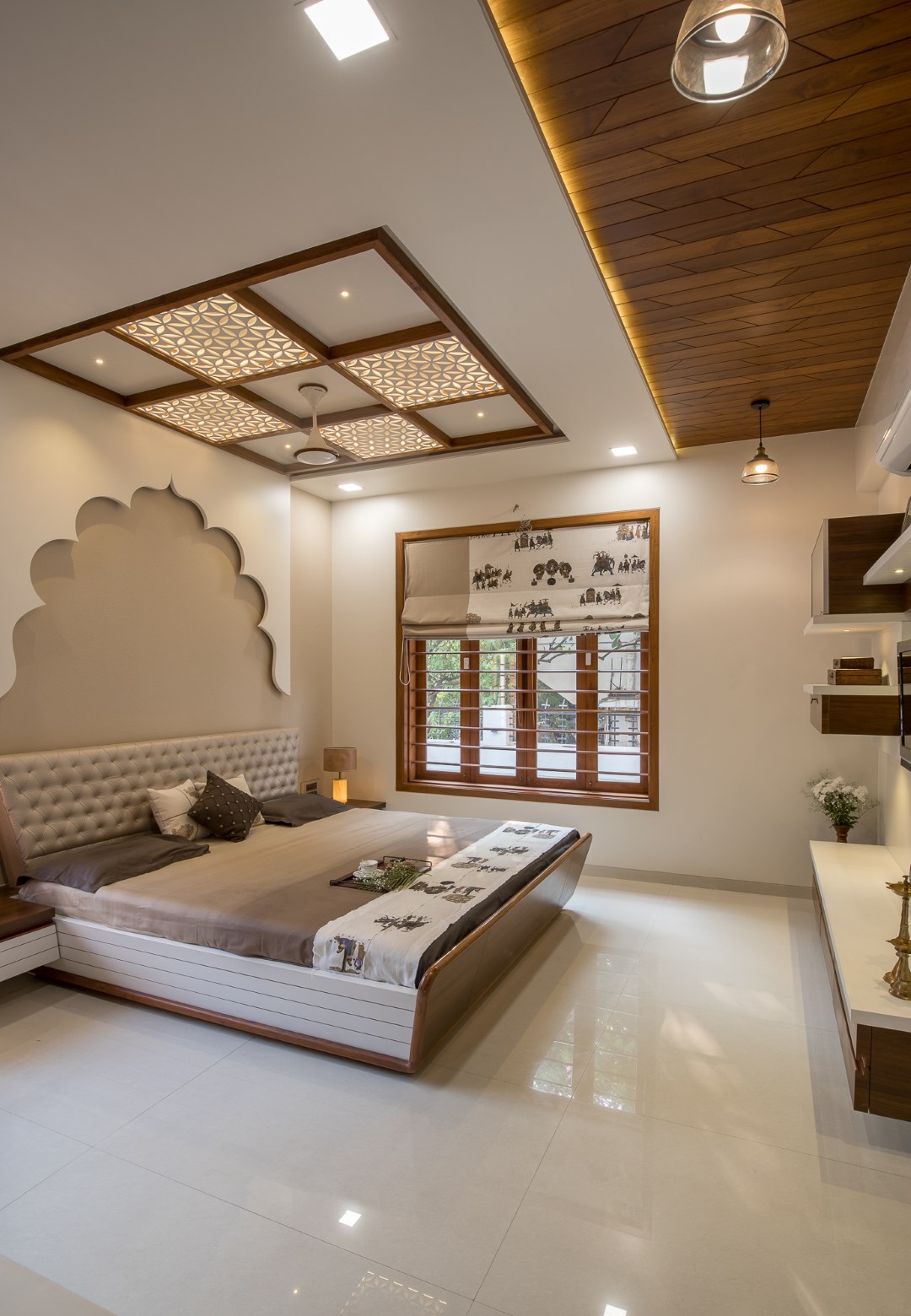 Be it contemporary or classical, it is almost like a mental association with Royalty, the life and era of the maharajahs, palaces, castles and so on. Gujarati's are known for their diverse cultural heritage and rich traditions. architect has very aptly envisioned a vibrant mix of reviving traditional features giving an insight to historic India and its phenomenal diversity via beautifully carved out architectural décor and interiors.  Even the curtains, large windows, and color scheme respond to the thematically planned bedroom very aptly.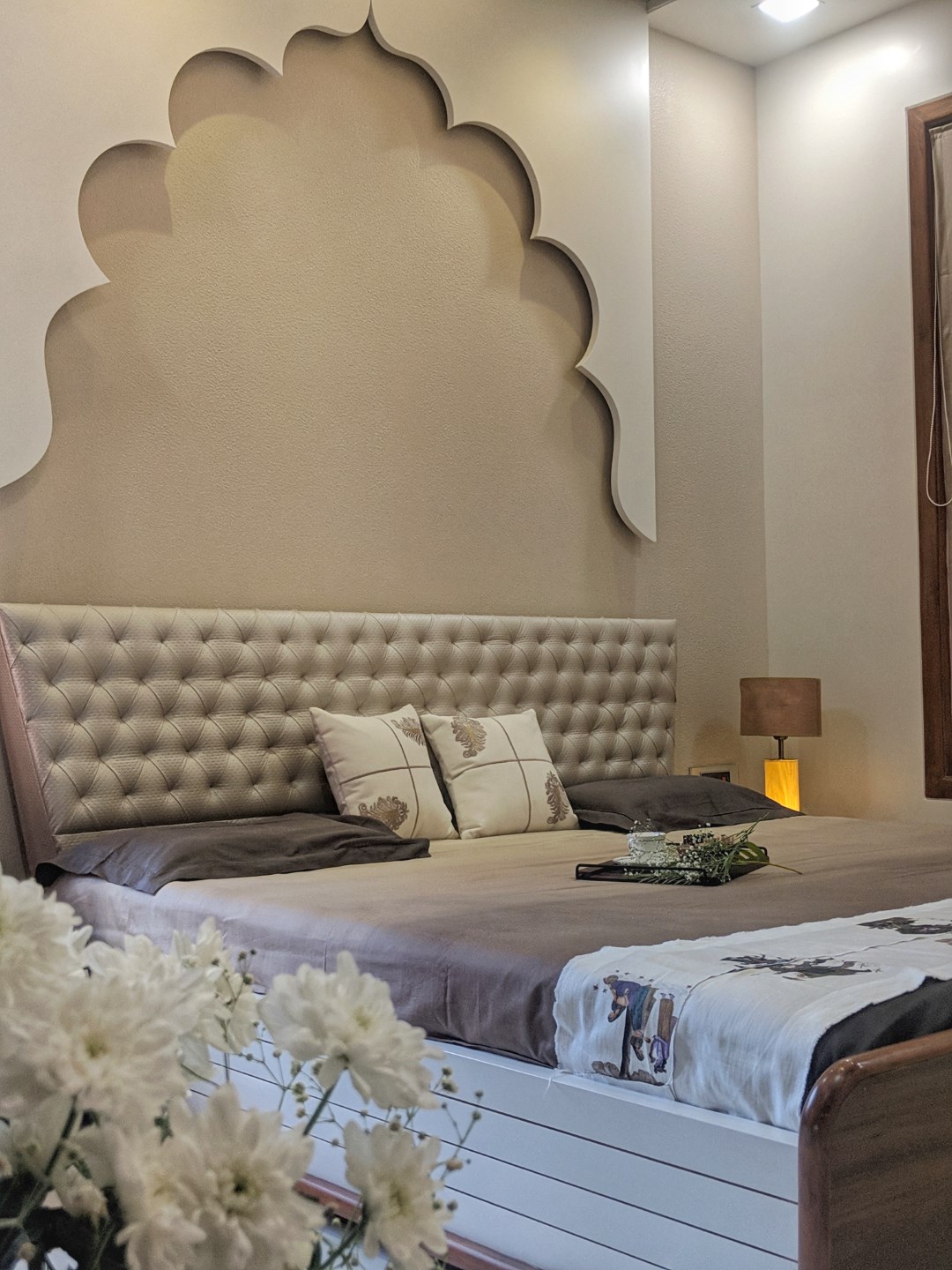 Ethnic Theme Based Bedroom: Inspired From  Leaf Motif
Interiors inspired from the Indian motifs -classified into the natural category has been used as a core theme for the room which is reflected in curtains, bed sheet, laser cut jali and even on wall art piece. Interestingly, these ethnic patterns from India are gaining a huge amount of popularity worldwide.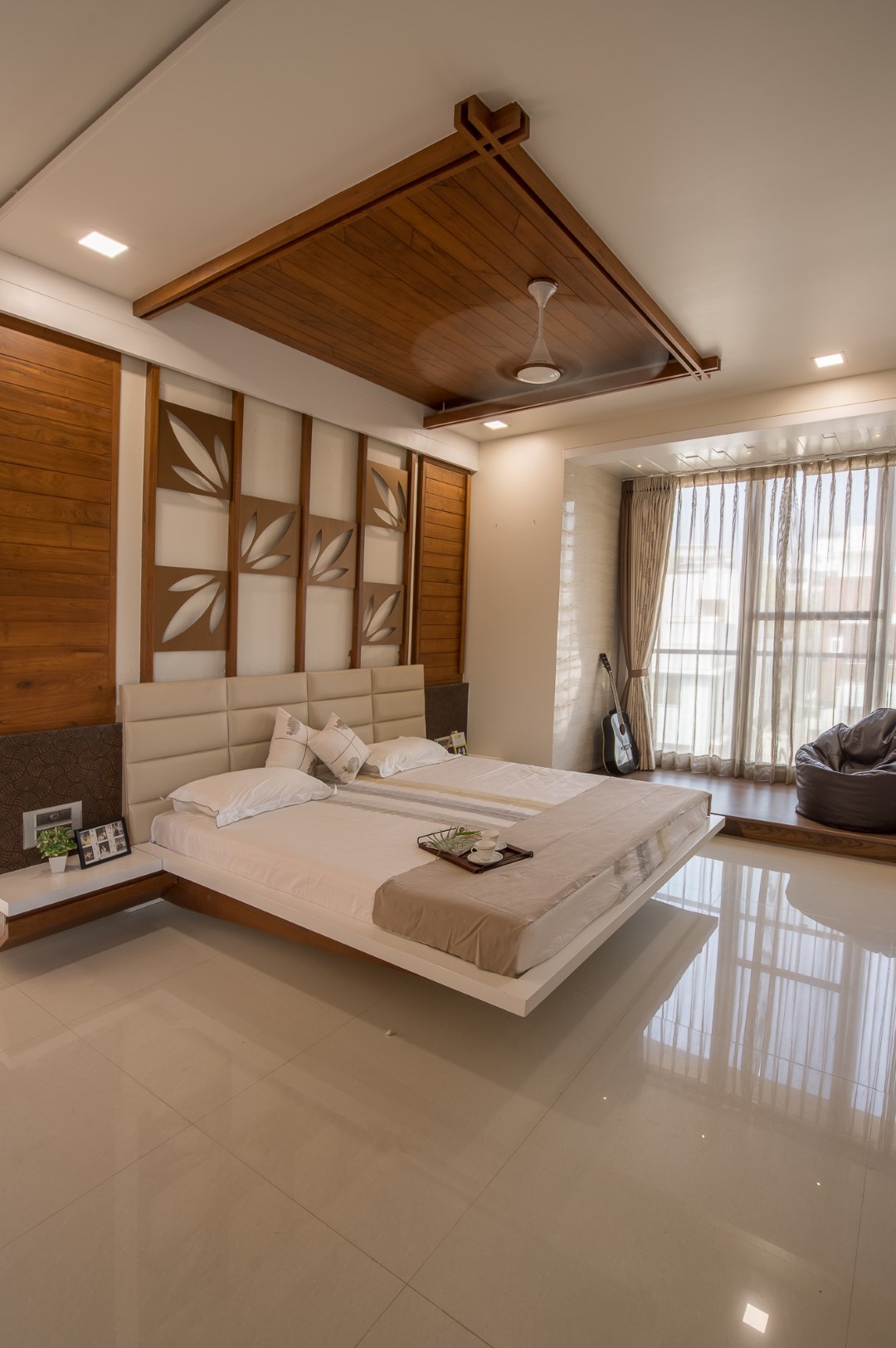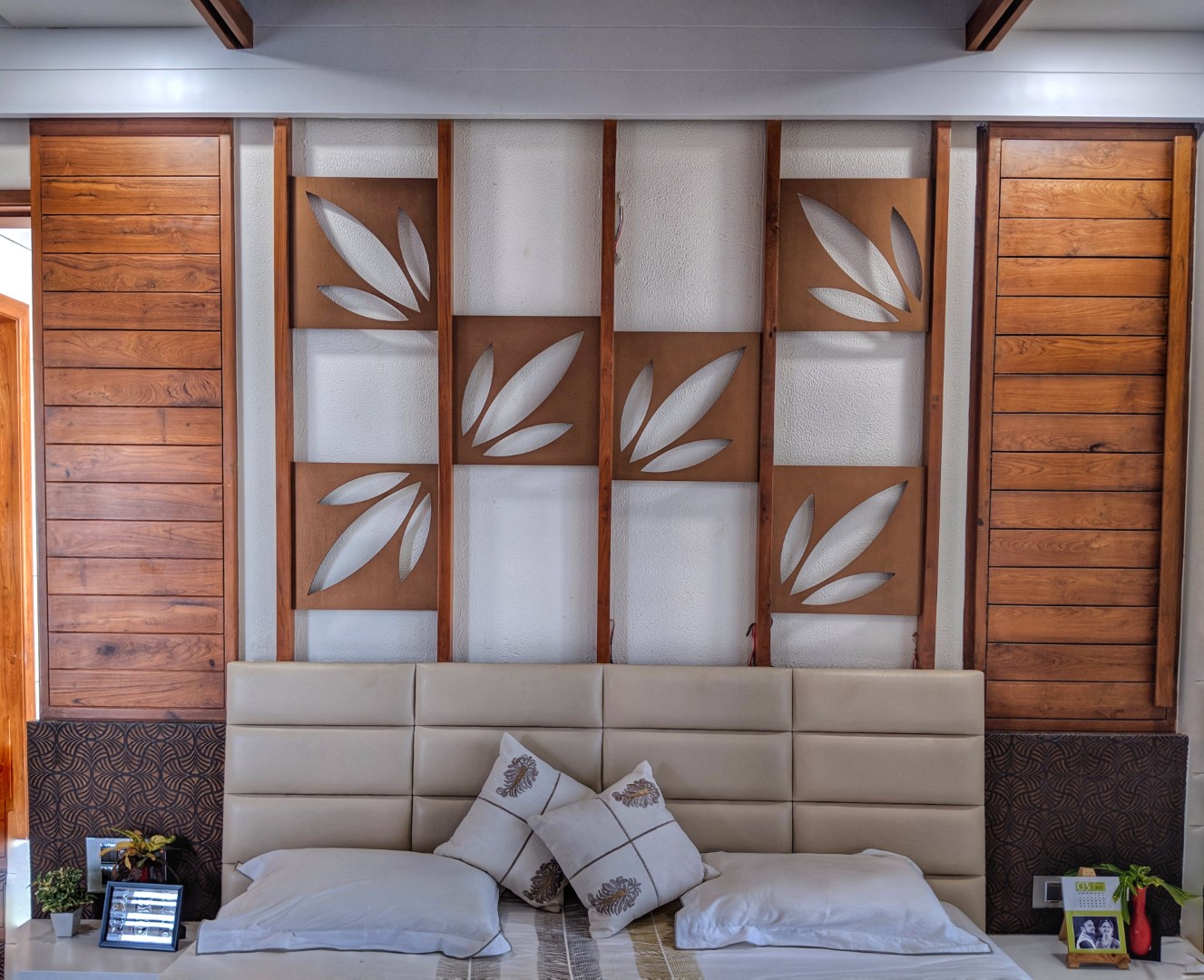 Designer being very trendy in its taste has tried its interior concept based on it. The raw earthy feel of traditional Indian designs which predominantly include paisley leaves, flowers, and creepers design, geometrical shapes render a soothing artistic effect to the entire interior setting an enigmatic effect. The overall design had to be very gentle. Donned in wooden flooring on the right side acts as a youth full sitting space for the couple. This room has a line of full-length wardrobes with spotlights.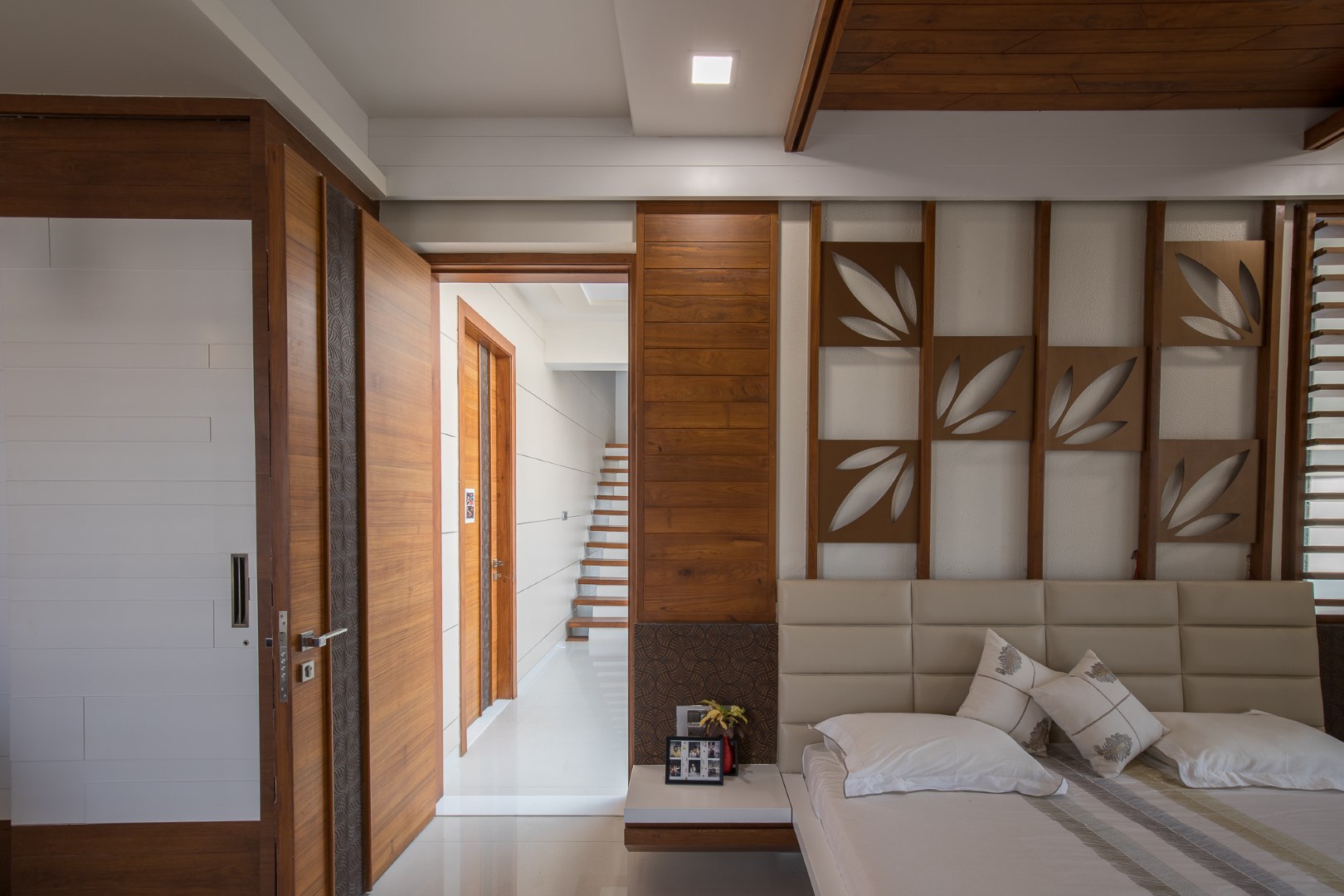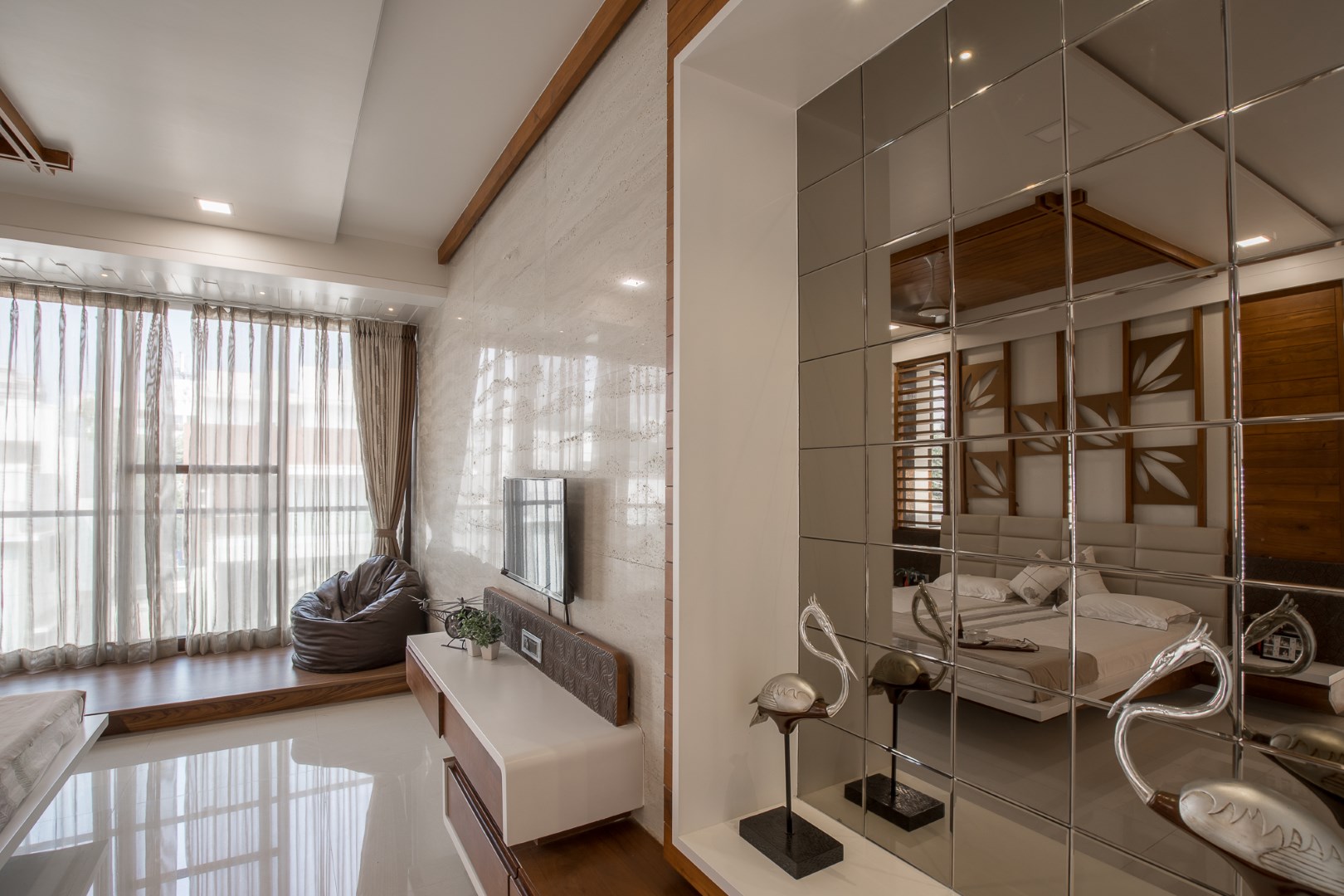 Geometrical Theme Based  Bedroom: Inspired From Patola
Patan is the place in Kathiawar district of Gujarat which is reputed to be the birthplace of Patola. It is the most colorful and beautiful saree of India. Patola is mostly used as wedding saree in Kathiawar and Gujarat. II ત્વક્ષતિ II has tried to reflect the  Indian Geometrical motifs from patola which include lines in various forms, such as vertical, horizontal, diagonal and curved via the backrest, curtains and bedsheets and wardrobe groves. Such Geometric designs with mirror act as an eclectic element for the viewer residing in the room.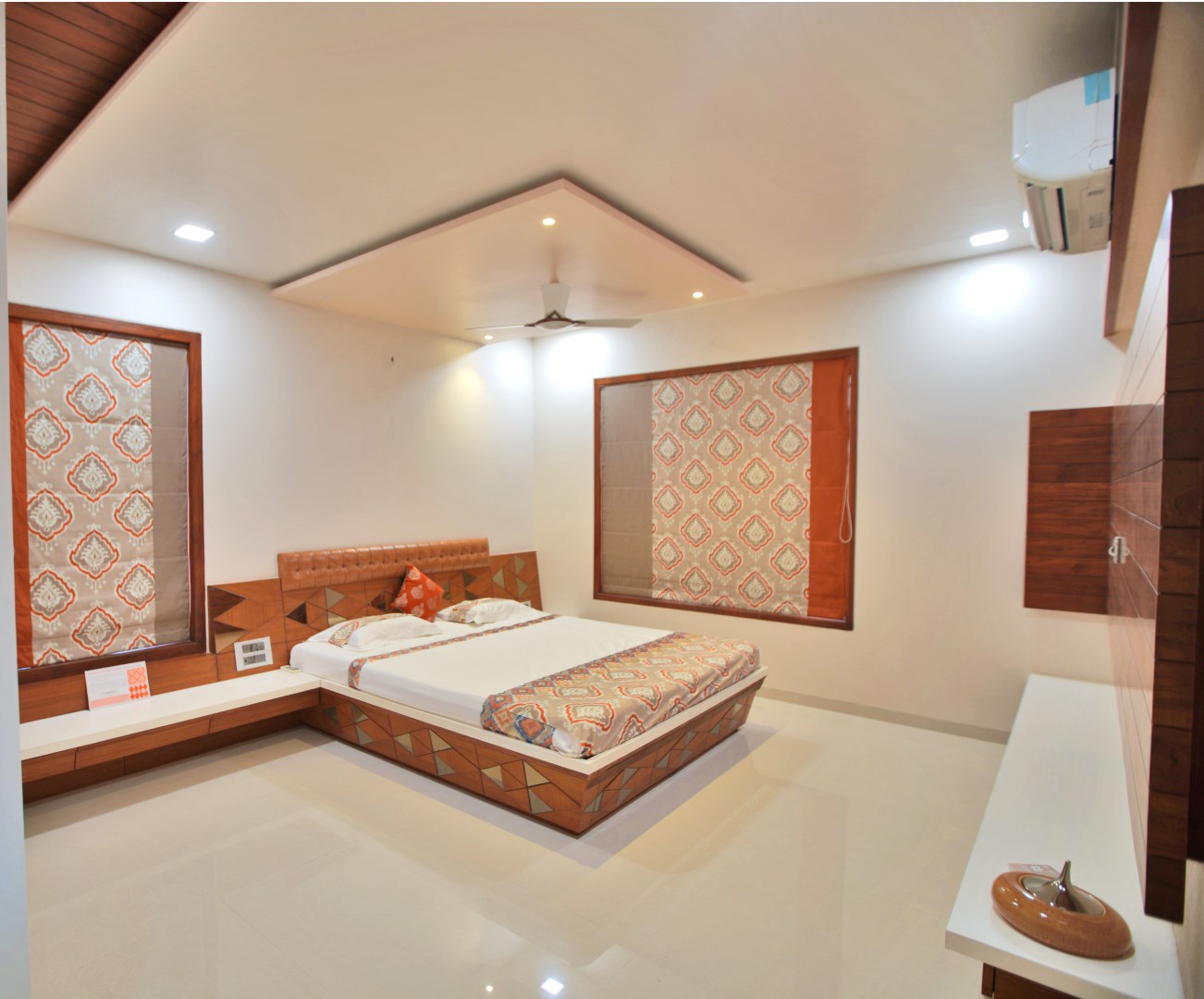 Contemporary Japanese Seigaiha (Waves) Based  Bedroom :
A contemporary bedroom may sound cold and sterile, but the results are often incredibly inviting. Japanese symbols and patterns have become popular in the past few decades in Western design. The Seigaiha or wave is a pattern of layered concentric circles creating arches, symbolic of waves or water and representing surges of good luck. It can also signify power and resilience.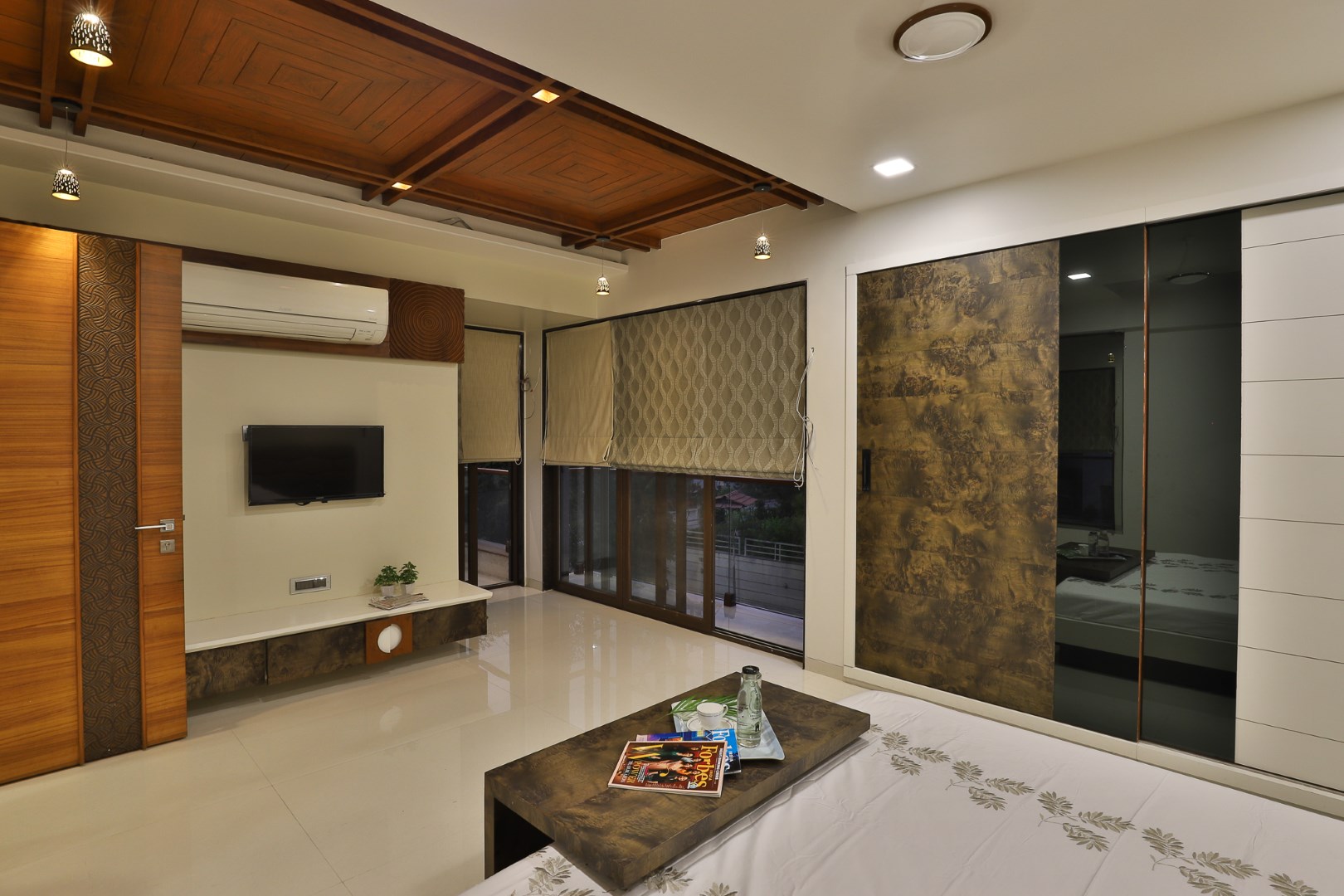 II ત્વક્ષતિ II with the right elements—including vibrant colors, soft textures, and warm wood furnishings—modern design has tried to feel right at home in a master suite or guest room. These tranquil retreats take advantage of natural light for a bright and airy feel and pare down furnishings to the essentials to create an uncluttered spot for relaxation.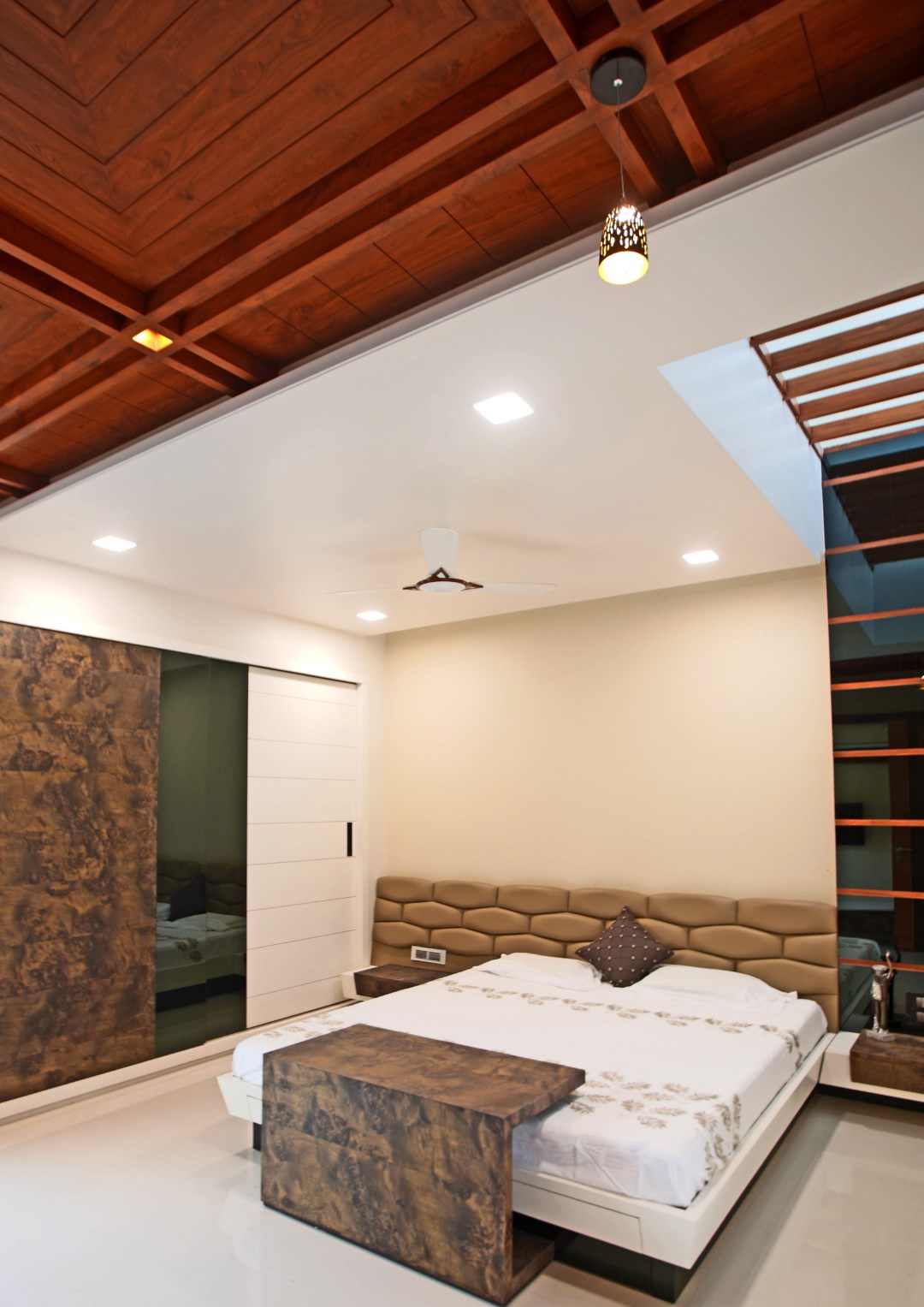 Art Wall with Interlocking  Circles ….!!!  When Wall  Speaks Volumes
The circle is a universal symbol with extensive meaning. It represents the notions of totality, wholeness, unity,  original perfection, the Self, the infinite, eternity, timelessness, all cyclic movement, God ('God is a circle whose center is everywhere and whose circumference is nowhere' ).
This Designed art wall will motivate, inspire, provoke thought…or make one feel something which words can't describe.
Conclusion
The whole house is given a personalized touch, individually for each space, making it the best possible place to reside for life. Comfort and functionality is well taken care of by providing comfortable headboards, functional study desk, wooden leisure deck, a natural source of light in the bedroom and also in the bathroom, stone with green grass cladding over walls adds to the thematic stylization of each room making it simple yet unique. Of course, while timber and its finishes are predominant in the space, this look is made soothing through elegant and ethnic choices of fabrics in the curtains tapestry the wall claddings.
Architecture is an art we live in.
We believe the way we live, can be directed by architecture.
Architecture is one that excites you, clams you, makes you think to feel different and unique.
All in all, this contemporary cubic house, with its tranquil beauty and traditional appeal, emphasizes the importance of time-tested modern philosophies giving a sensitive approach toward achieving an environmentally effective design for today's architectural.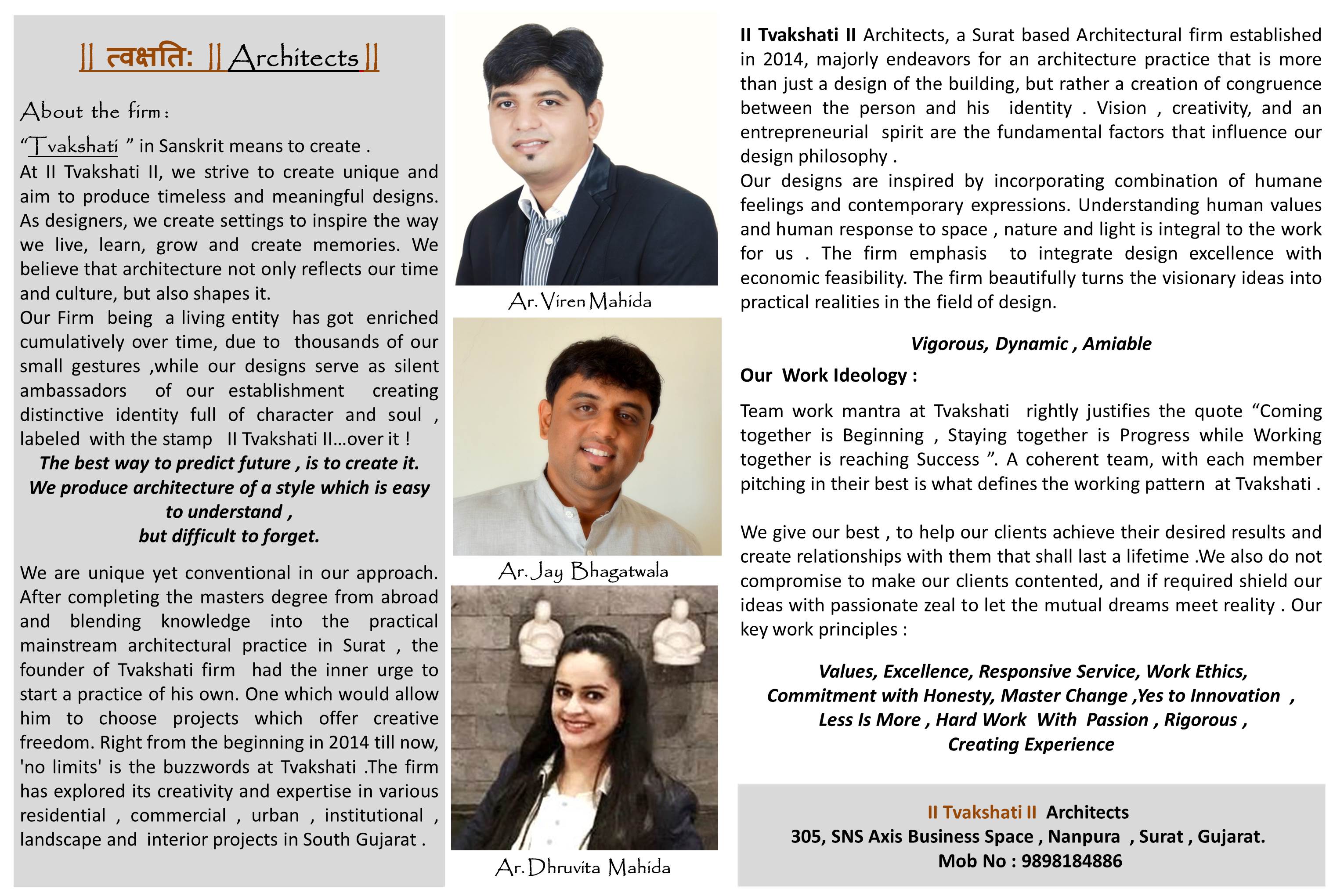 FACT FILE:
Project Name: II Vasant Villa II  Client:  Nitinbhai Desai
Location: Sarjan Society, Parle Point ,Surat , Gujarat , India.
Gross Builtup Area: 6,500 sq.ft
Architect's Firm:  IITvakshati II Architects
Office Address: 305, SNS AXIS Business Space, Nanpura ,Surat , Gujarat . M. 9898184886
Design team: VirenMahida,JayBhagatwala, DhruvitaMahida
Facebook page link :https://www.facebook.com/tvakshatiarchitect/
Photography Credit:  PrachiKhasgiwala
Text Credits:  DhruvitaMahida