&nbsp
The Cera Flagship Store Design In Palghar Merges Fluidity And Geometry | Eidesis Architecture+Design Studios
Client Brief
The client had expressed to create a gallery for Cera Flagship store in an industrial hub in Palghar district.
Visit: Eidesis Architecture+Design Studios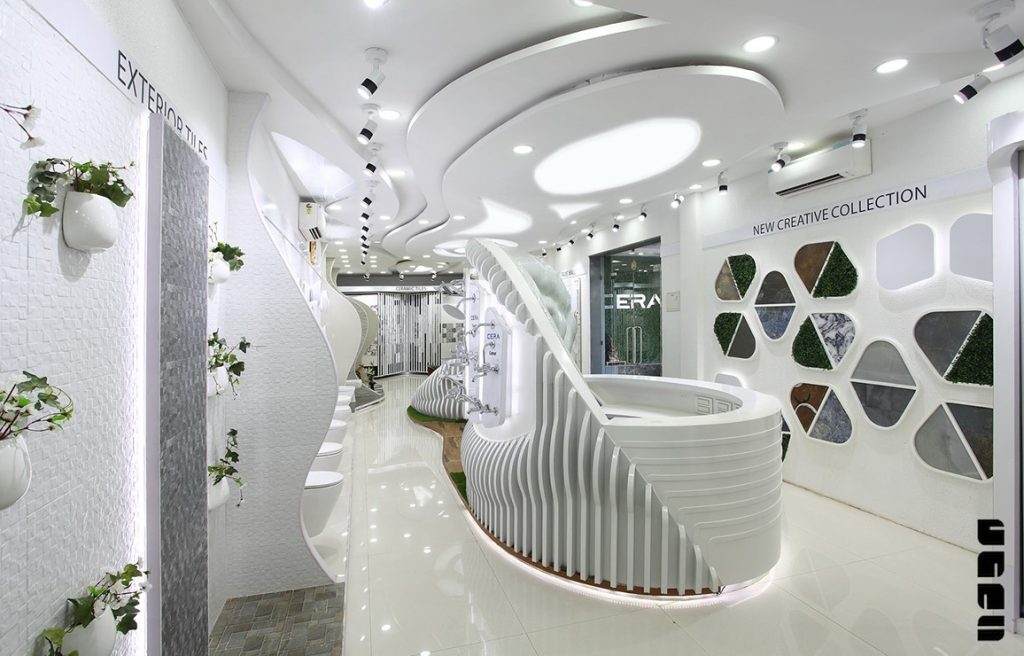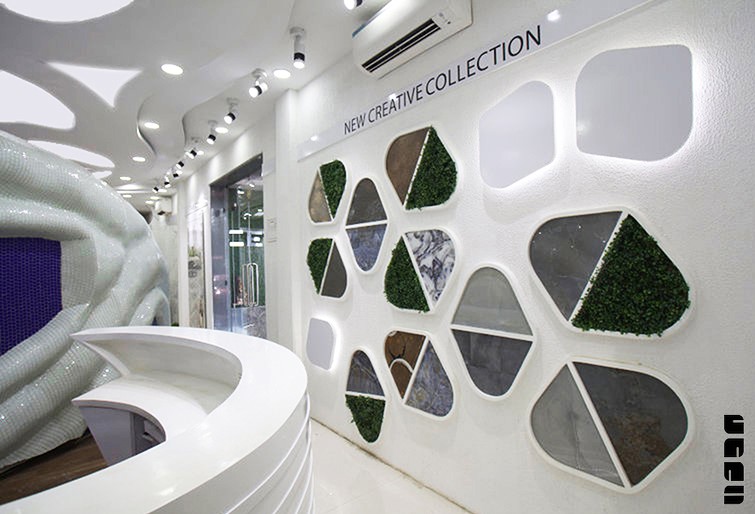 Architect's Insight
The new gallery space was thought of as an overall strategy initiated to reiterate the conventional display centers. The need was further enforced as the project was in Boisar where the recent histogram shows the predominant rise in the residential segment to support the growing industrial hub whereas per our case studies it was discovered that every single product used in the interiors of any space had to be hand-picked from Mumbai which is almost 120kms away. Hence the need for a flagship gallery got reinforced in the conceptualization of the project.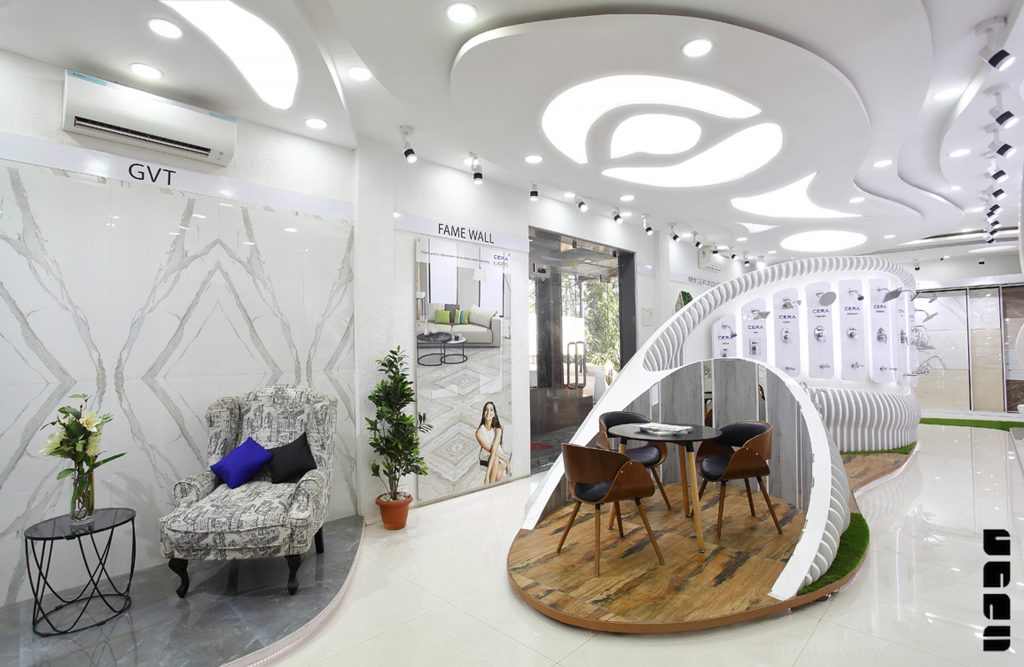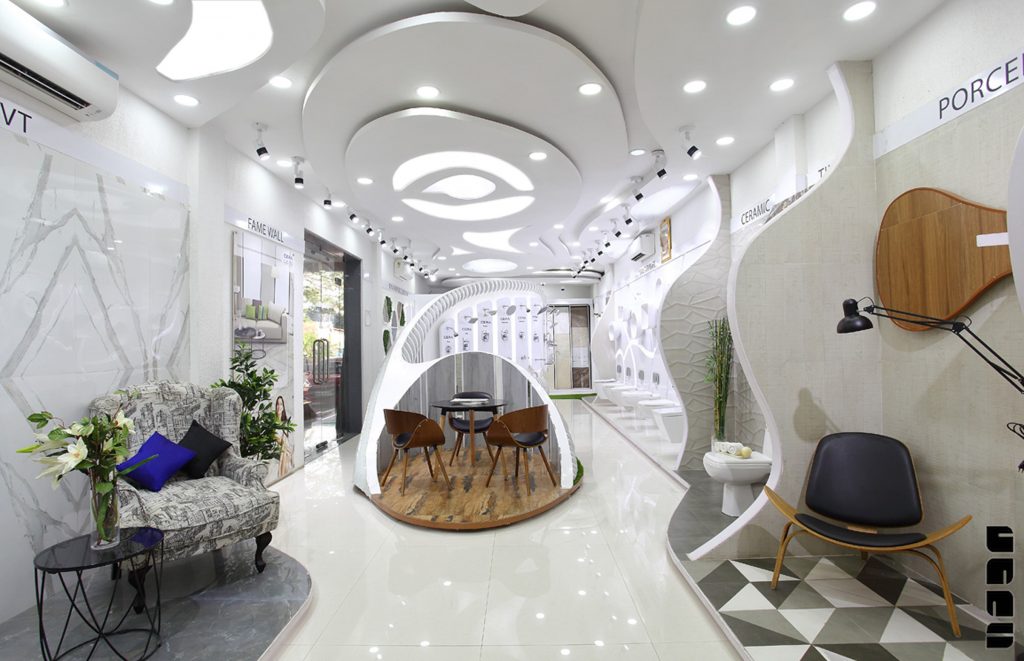 Design Concept
Steering away from the standard multicolored and almost two-dimensional design that defines a tile and sanitary-ware gallery in India, we opted for a concept that echoes the brand's exquisite collection sculpting an element of surprise in every nook and niche of the space. Crafting a space that stimulates the visitor's psychology with the possibilities of engaging the tiles with innovative methods.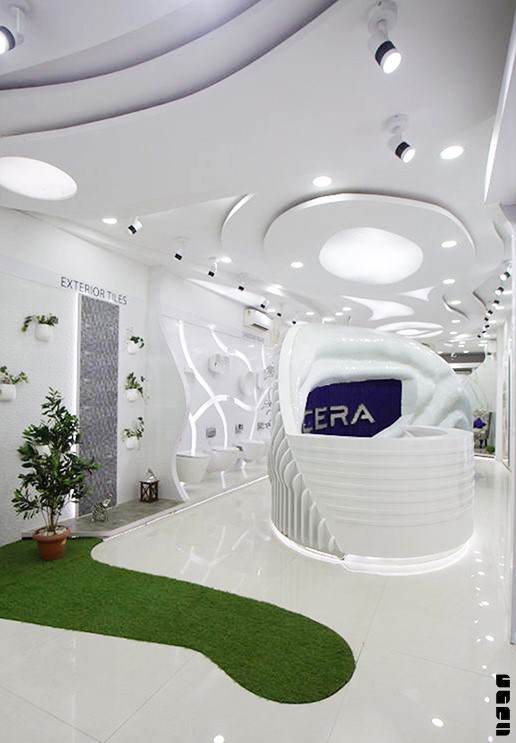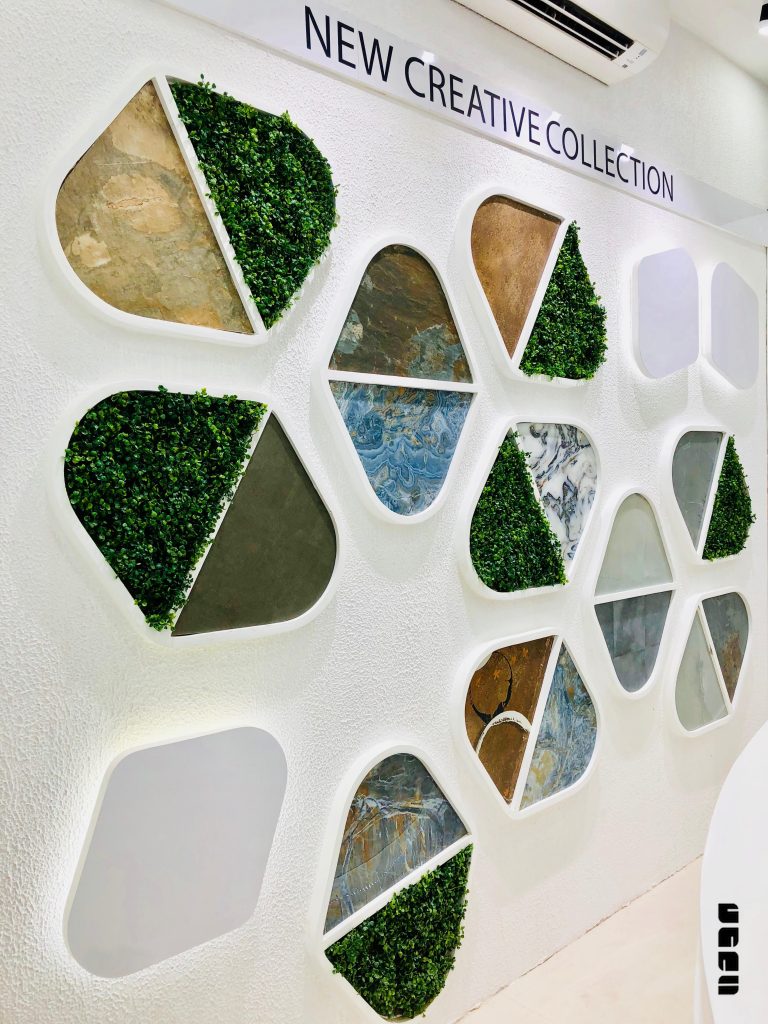 The undulating white wall surrounds the reception and discussion area and centrally snakes through the gallery thus dividing the space into interesting zones and avoiding direct glimpse of the entire gallery from one point thus arousing curiosity for the user.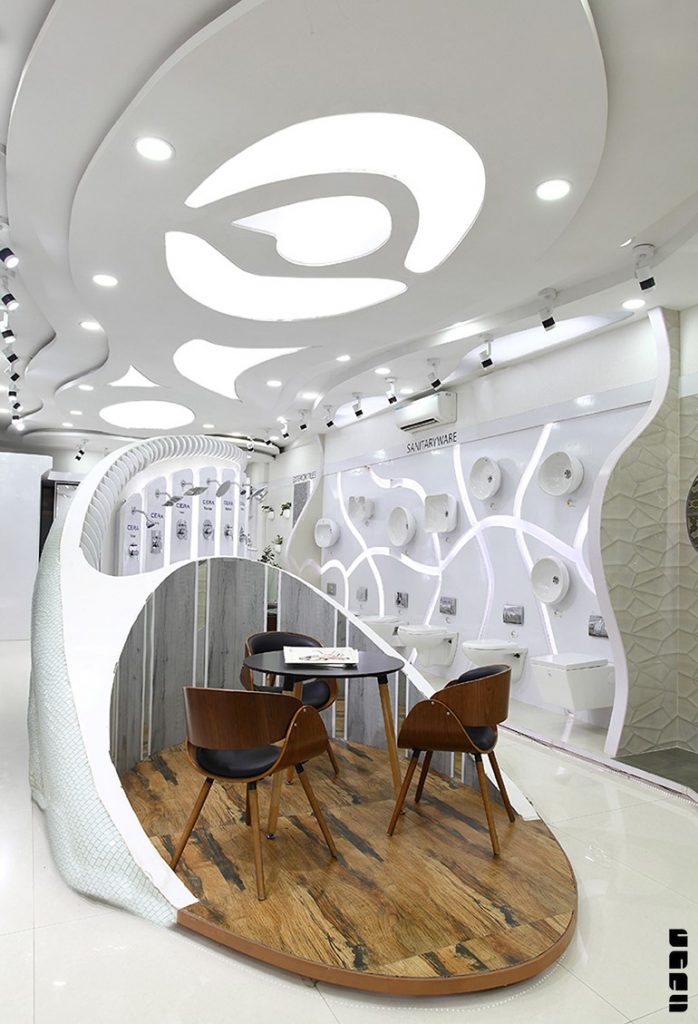 Ripple, a cliché to fluidity adds a dramatic expression doubling as a branding wall cladded with the brand's exquisite tile & as well as a crafted island, creating a way for experiencing the space. The central wriggly partition has digitally crafted parametric fins cladding with tiles, showcasing Cera's premium range of ceramic and sanitaryware products.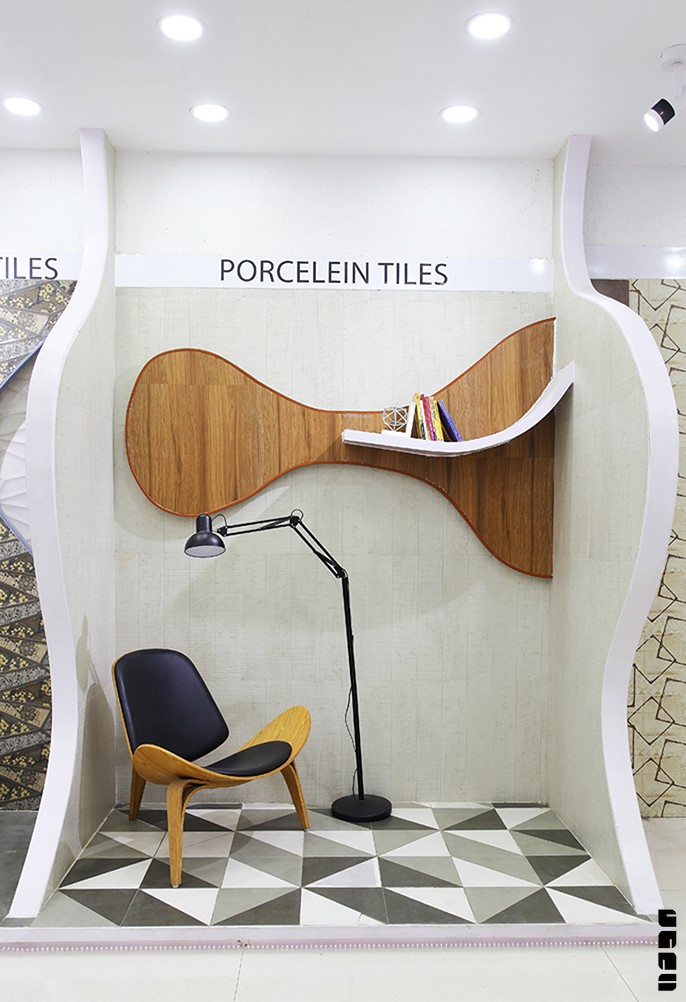 Rolled in a palette of subtle monochromatic shades, the design creates an interior landscape of discovery centered on separate zones to enhance the relationship between the user and the display. Space in the gallery is defined not in terms of rooms but as a walkway through which the users circulate. The monotony of the monochrome palette is intervened by green patches which form the outdoor display for the brand.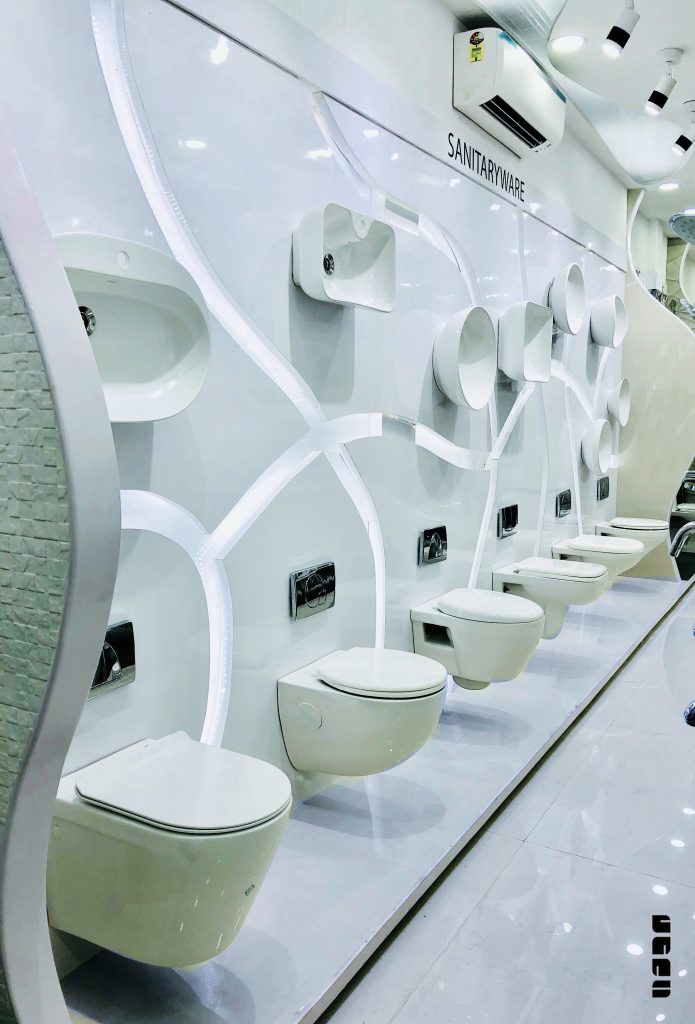 The ceiling design is a playful dialogue of geometries creating a rhythm of folds and recesses that shapes to reflect the spatial arrangement. The very first glance of the gloomy interiors of the site instigated the need to design the pseudo lightwells connected and contoured in a fluid contemporary language which merges with the animating space making it a perfect conversation between all corners of the design. Dim-lit industrial shed imbibes the concept of having forms inspired by nature contradicting the rigidity of space & the product.
FACT FILE:
Firm Name – Eidesis Architecture+Design Studios
Project Name – Cera Flagship Store
Built Up Area –1000sqft
Project Location – Palghar
Principal Architect – Archana Nair
Budget – 3000-/sqft
Photographer – Jatin Photography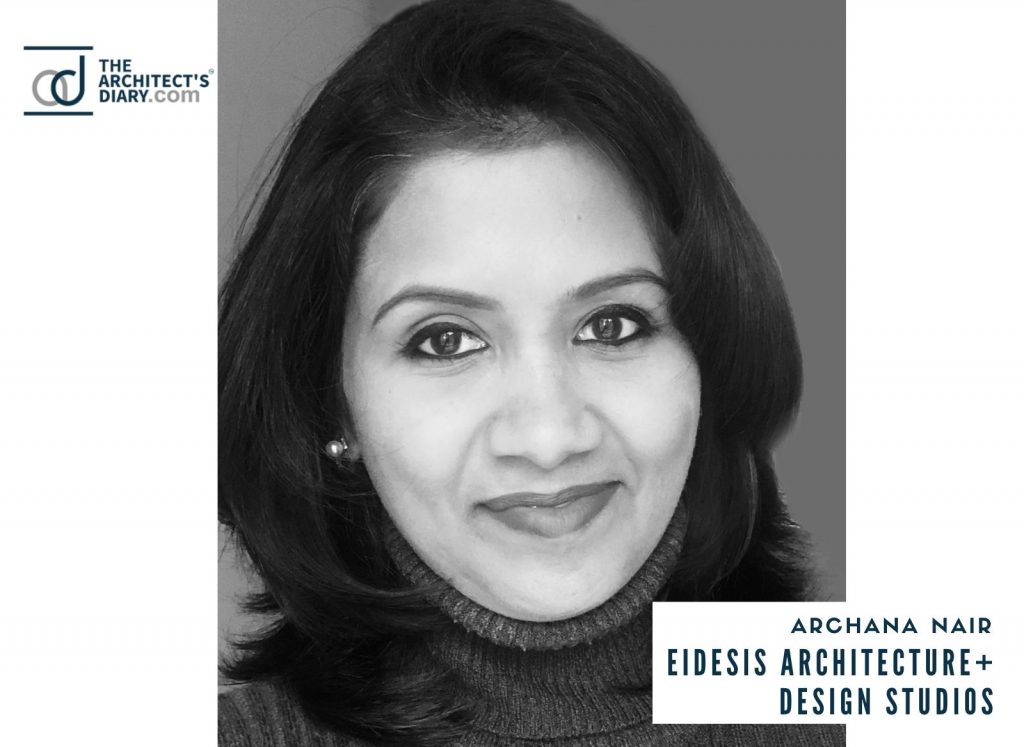 Website: https://eidesisstudios.com/
Facebook: https://www.facebook.com/eidesisstudios
Instagram: https://www.instagram.com/eidesisstudios/