&nbsp
A Vertical Impression Of Traditional Joint-Family Home | In Quest Design Studio
Huts, yard, pond, and trees are the basic components of a typical Bengali village joint family house layout system. Now, can we imagine those contents in today's urban context? Probably not. The scarcity of space doesn't allow us to even think of those elements let alone organizing them to real perspective.
Visit: In Quest Design Studio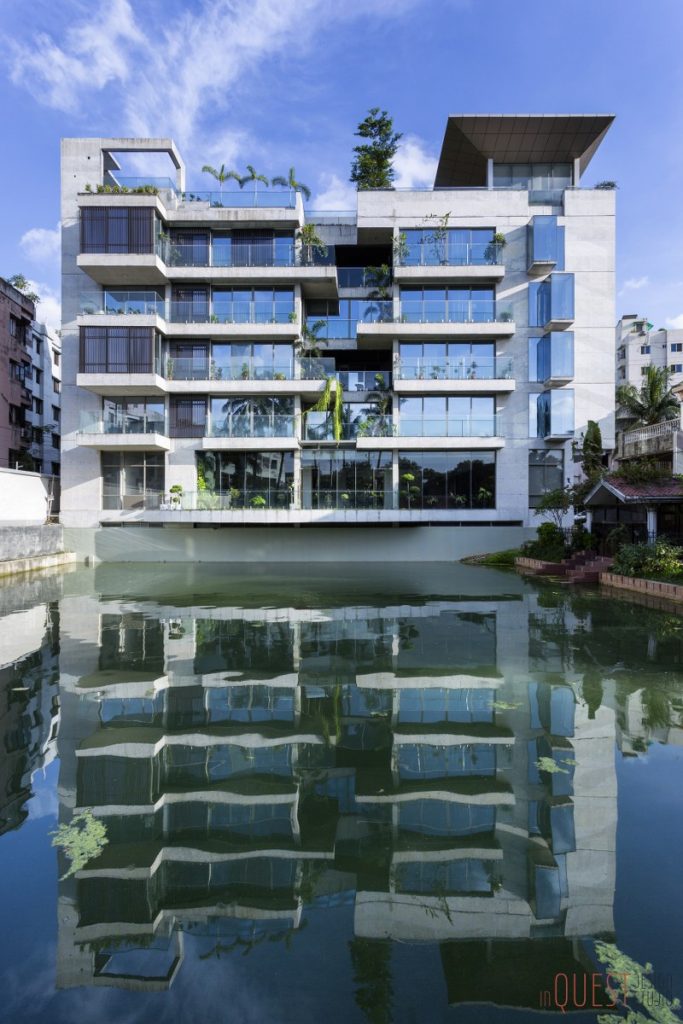 Hosne Aziz Villa is a multi-family dwelling unit containing four separate families of their own generations. Throughout the design process, their basic principle/value and the relationship amongst individual family members inspired us to regenerate the idea of long-lasting regional expression mentioned above and to transform it into this building. So basically it's a vertical impression of the traditional village joint family house format.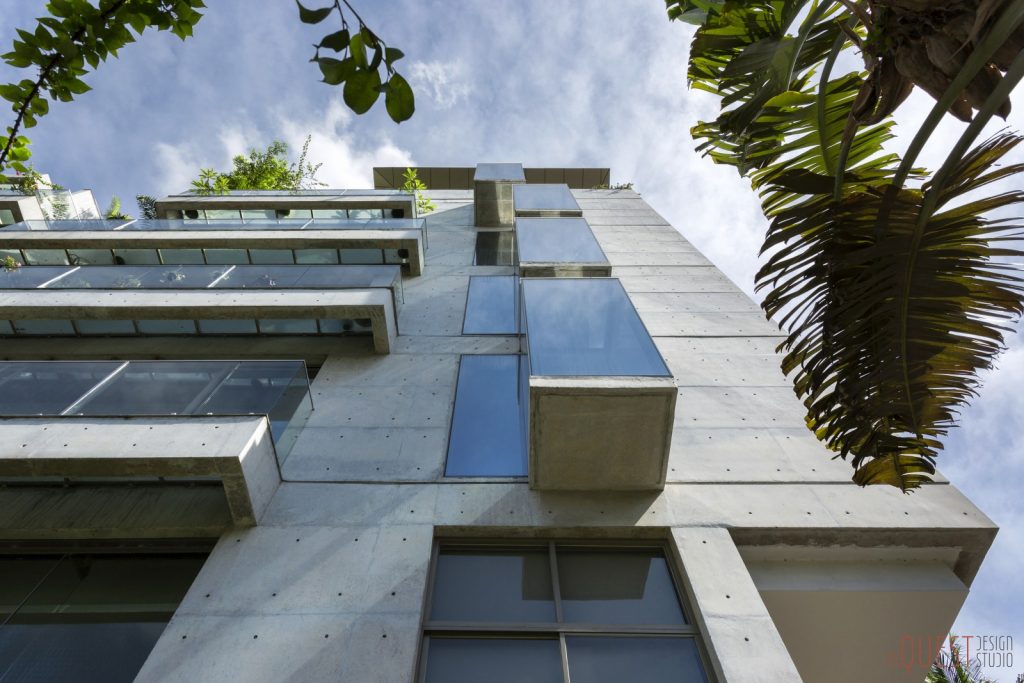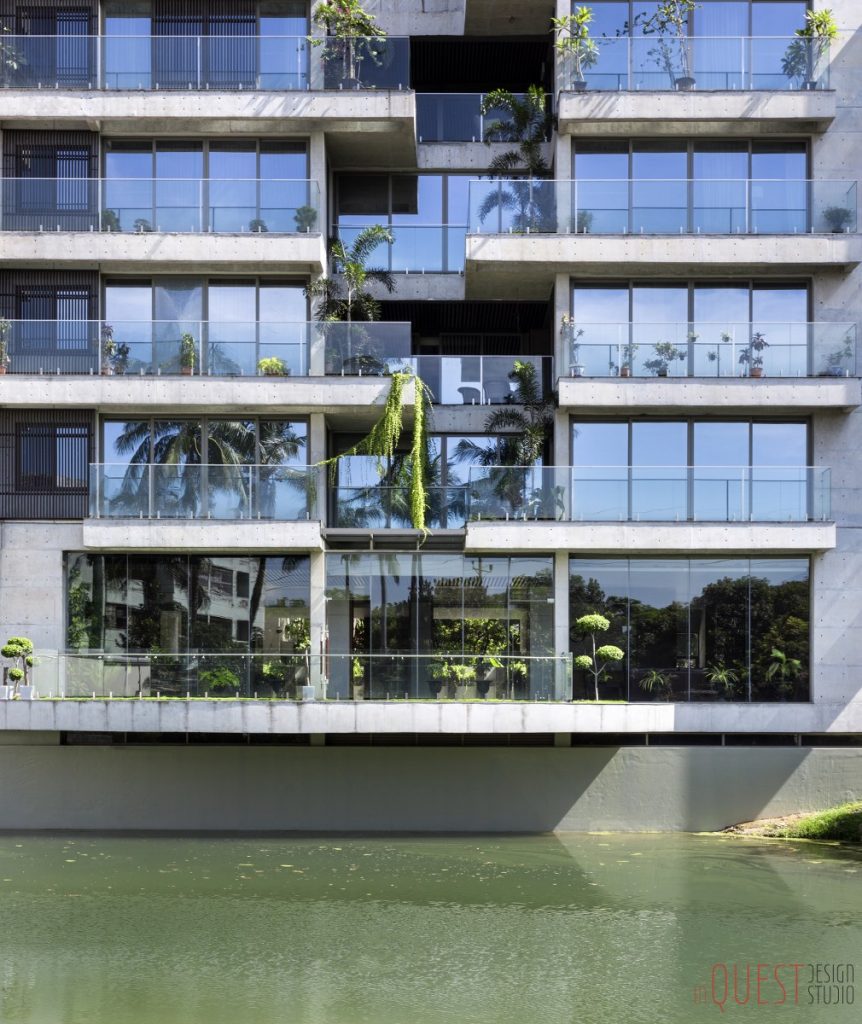 The Ground floor crescent-shaped hanging garden over-looking the pond, green wall, wooden floor tiles, straight-line geometry of the wooden louvers, wooden jail work at prayer space, full height lift lobby entrance door, the soft glare-free daylight, wind flow along with the green reflected on the pond water; all these elements and events combine together to create an intimate and classy environment. The intimate semi-open space next to the pond generally acts as an outdoor living which can be converted into pre-Mejban party space whenever necessary.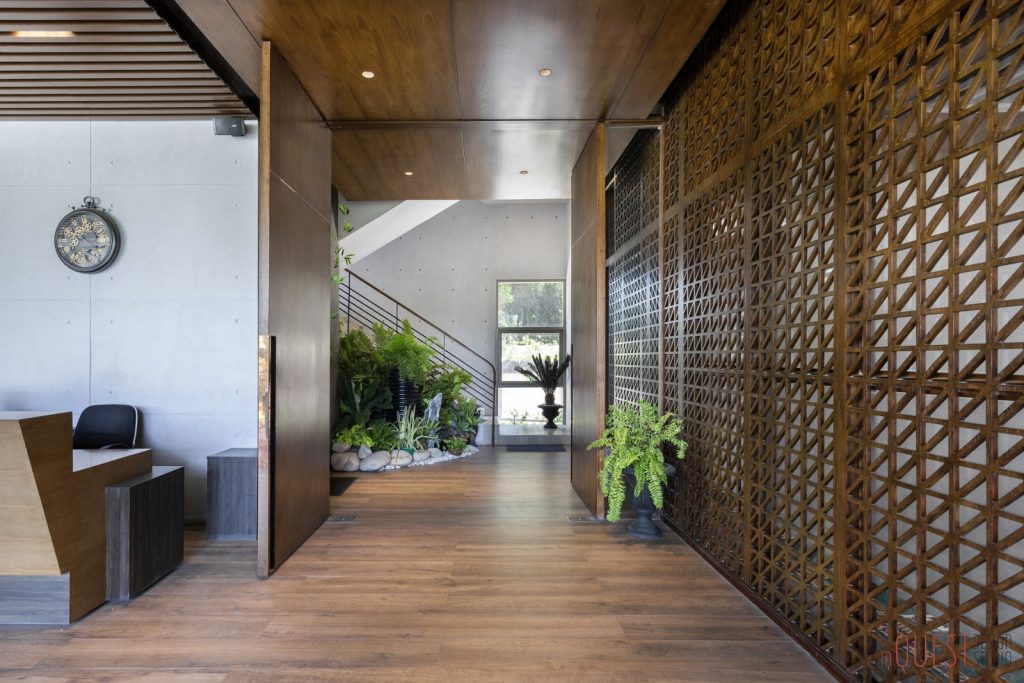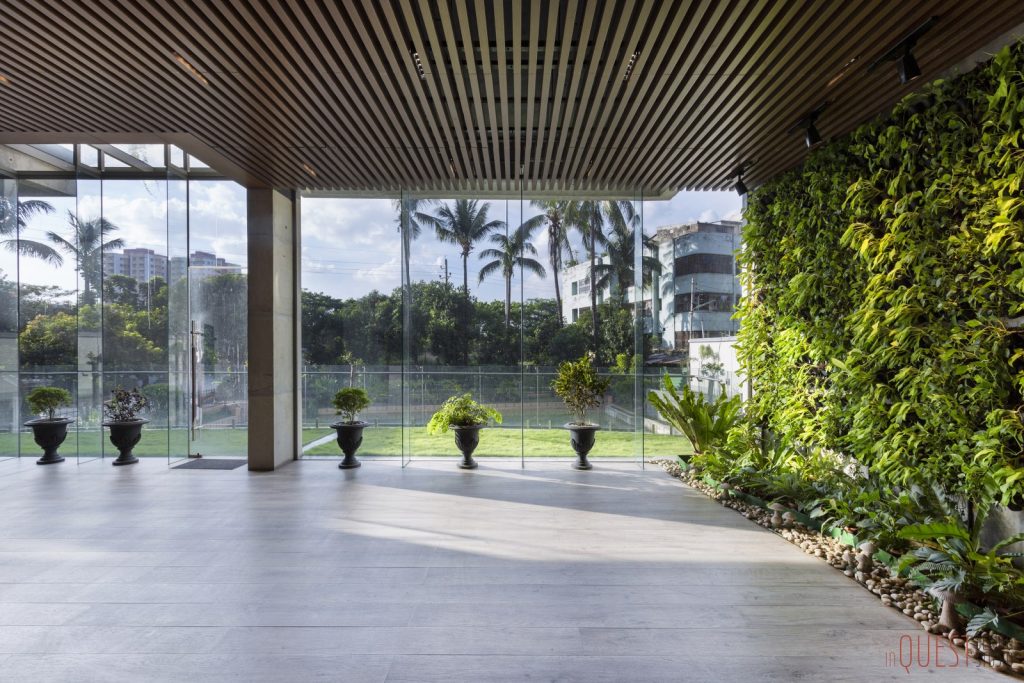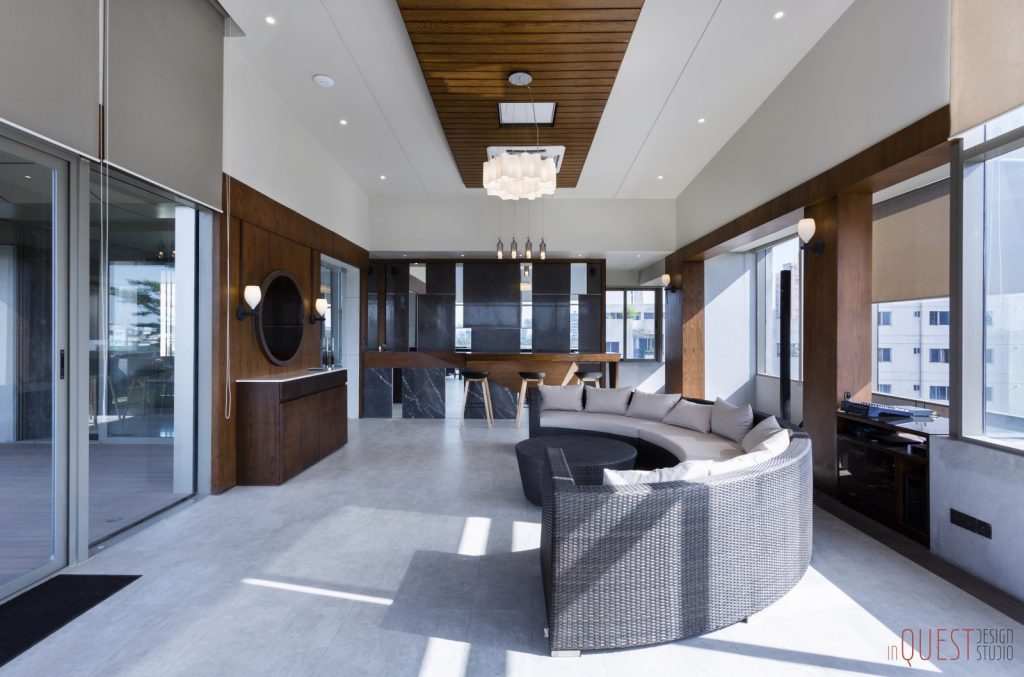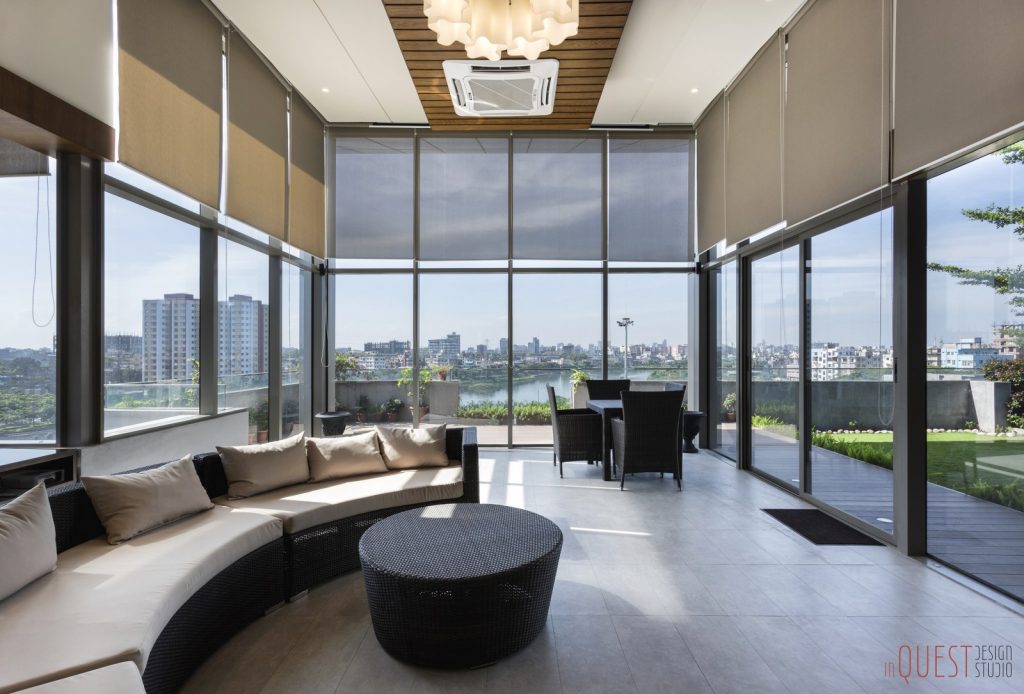 A common yet flexible layout is embraced while designing the individual floor plans so that each family can accommodate their individual requirements within their own premises. Passing through the wide lobby full of greenery, one enters the specious foyer which resembles the outdoor meadows of Bengali villages that used to separate the private spaces from the public spaces. The public and private spaces are designed in such a way that they can be merged together to form a larger periphery. Alongside ample natural light and ventilation inside individual apartment, we paid special attention towards glare free light.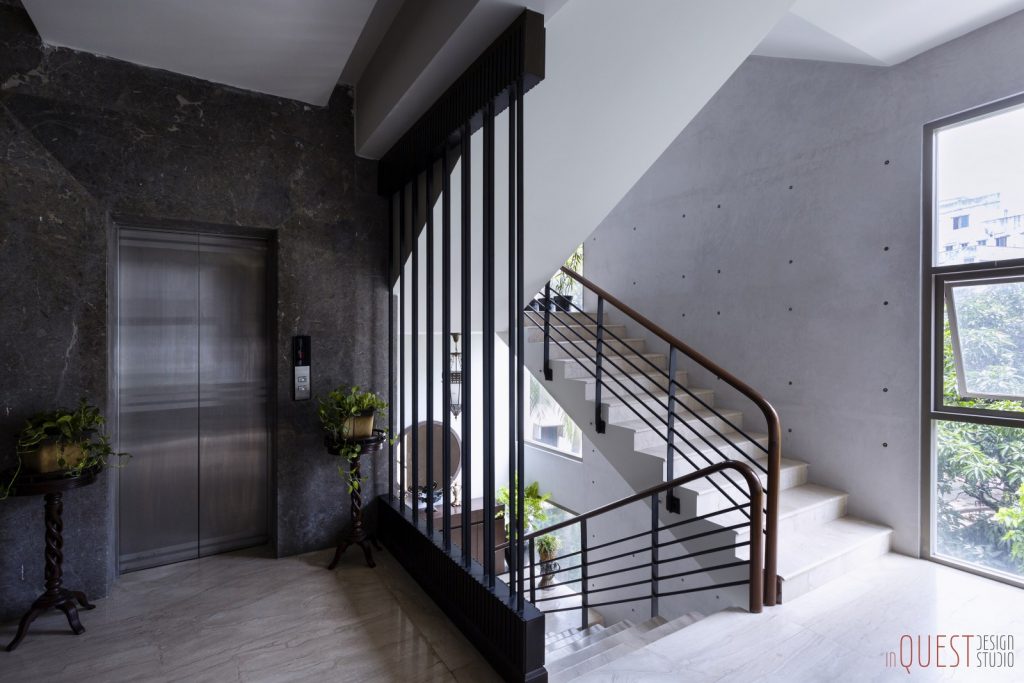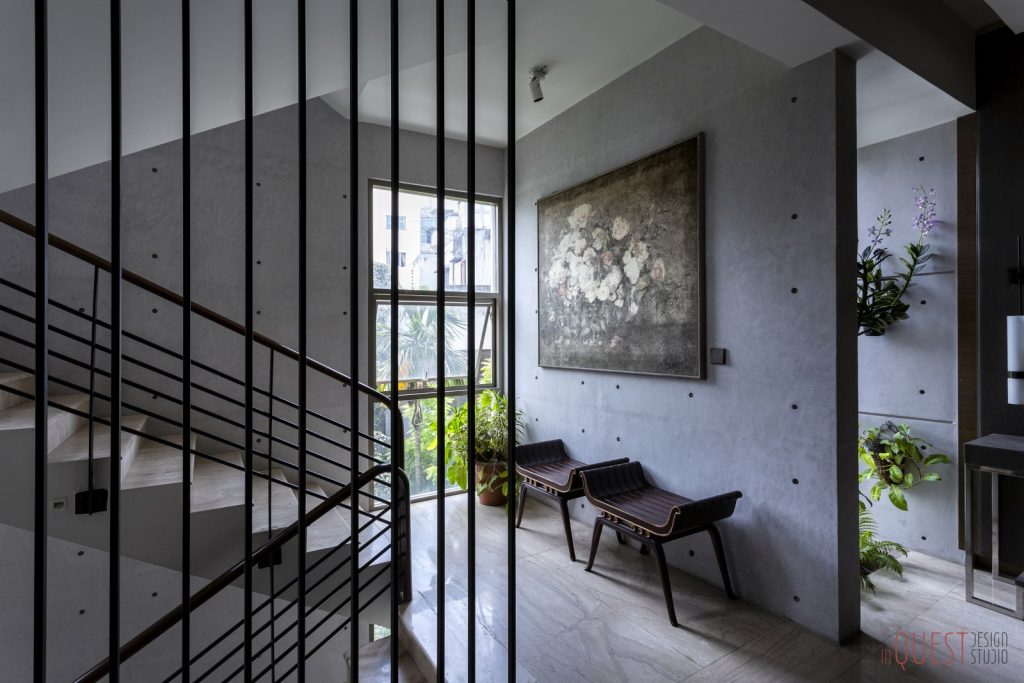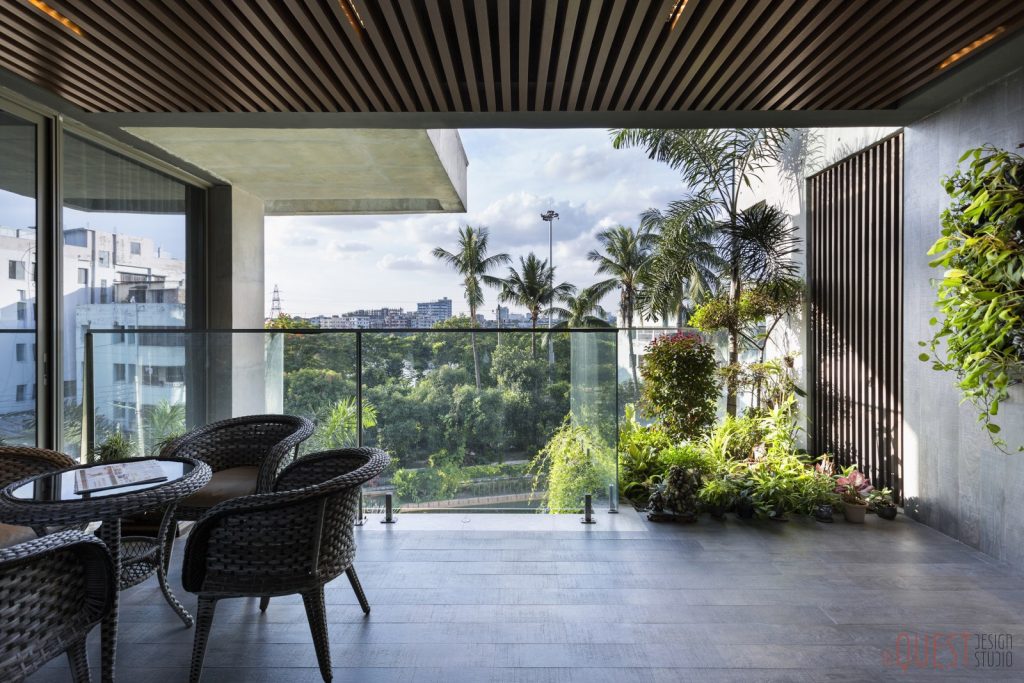 Stepping onto the roof, one is welcomed with the magnificent vista of the Hatir Jheel. The glass-wrapped cozy family party space is accompanied by a green lawn adjacent to it. The glass-roofed shaded path leads one through to the gym and pool alongside the green lawn on one side and the green wall on the other side. This is the ultimate layer of space which is very private for the women and children of this house.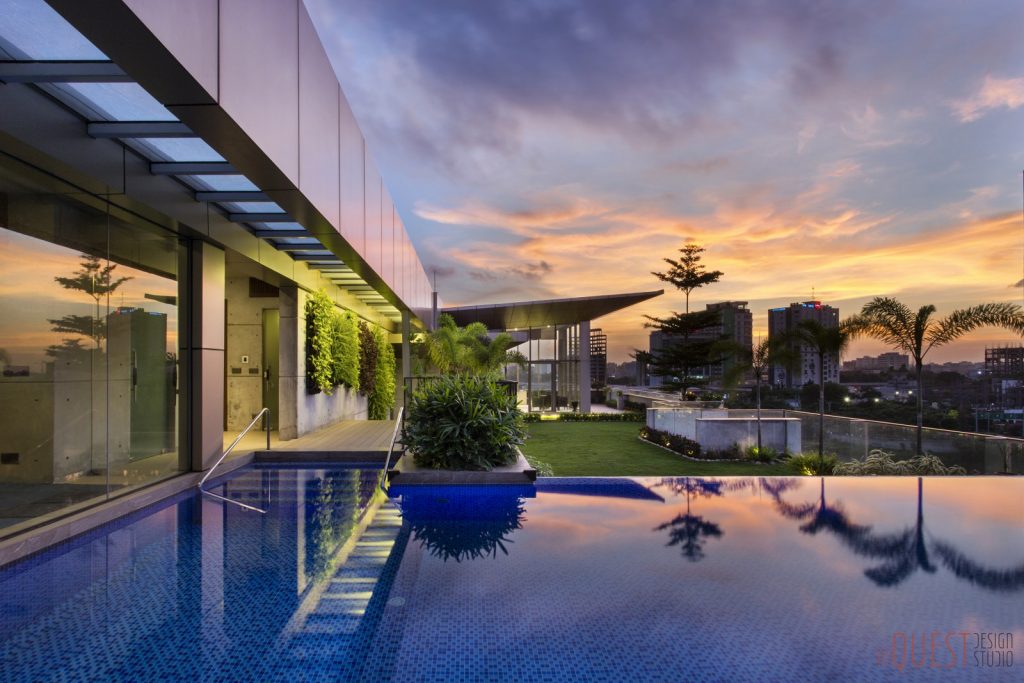 Throughout the building, there is a beautiful separation and transition of public, semi-public, and private spaces starting from the ground floor to the roof. Also in space quality such as open, semi-open and covered spaces in both building wise and floor wise.
FACT FILE:
Architecture Firm: In Quest Design Studio
Project Name: Hosne Aziz Villa
Completion year: 2018
Gross Built up Area: 2788.10 sm
Project Location: Dhaka, Bangladesh
Lead Architects: Selim Altaf Biplob, Tamanna Sayeed, Khalid Bin Kabir
Photo Credits: Noufel Sharif Sojol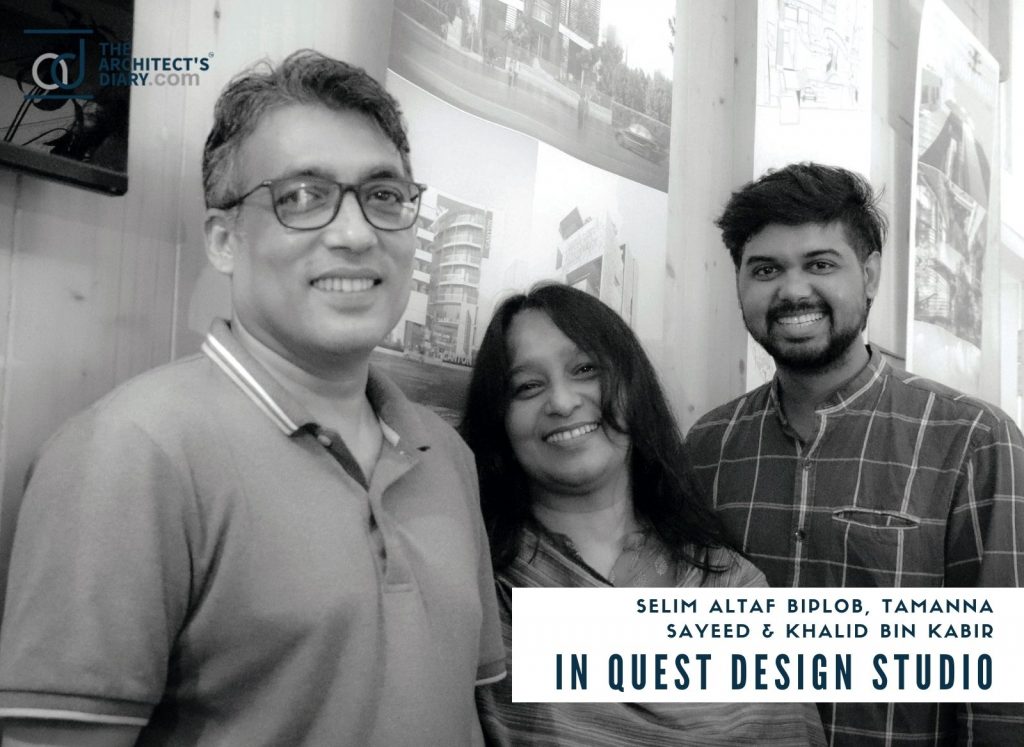 Website: http://inquestbd.com/