The Art Of Sound – Speaker Showroom| Sharan Architecture + Design
The site is located in a busy commercial area of Surat, Gujarat. It is an interior based project. The main challenge according to context was to design a space that is quiet and allow the visitor to perceive the good quality sound system. The client doesn't want the typical showroom ambiance; they want the visitor to feel the sound system as actual in the living area and home theatre.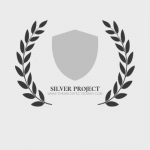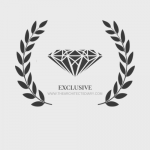 visit: Sharan Architecture + Design
There is an artwork of old gramophones CDs and real's which make us remind of the old music system and take to the flashback of the ancient era. The logo is made up of an old cassette which is composed in a beautiful way.
Space is divided into 3 major part:
1. RECEPTION AREA (which showcases the display of various types of speaker & headphones).
As we enter the common space our eyes stuck at the reception table which is created in an elegant way with the cement sheet, a huge mask which is complementing the space. On the other side the slick and elementary metal rack showcasing the speaker display which enhances its beauty.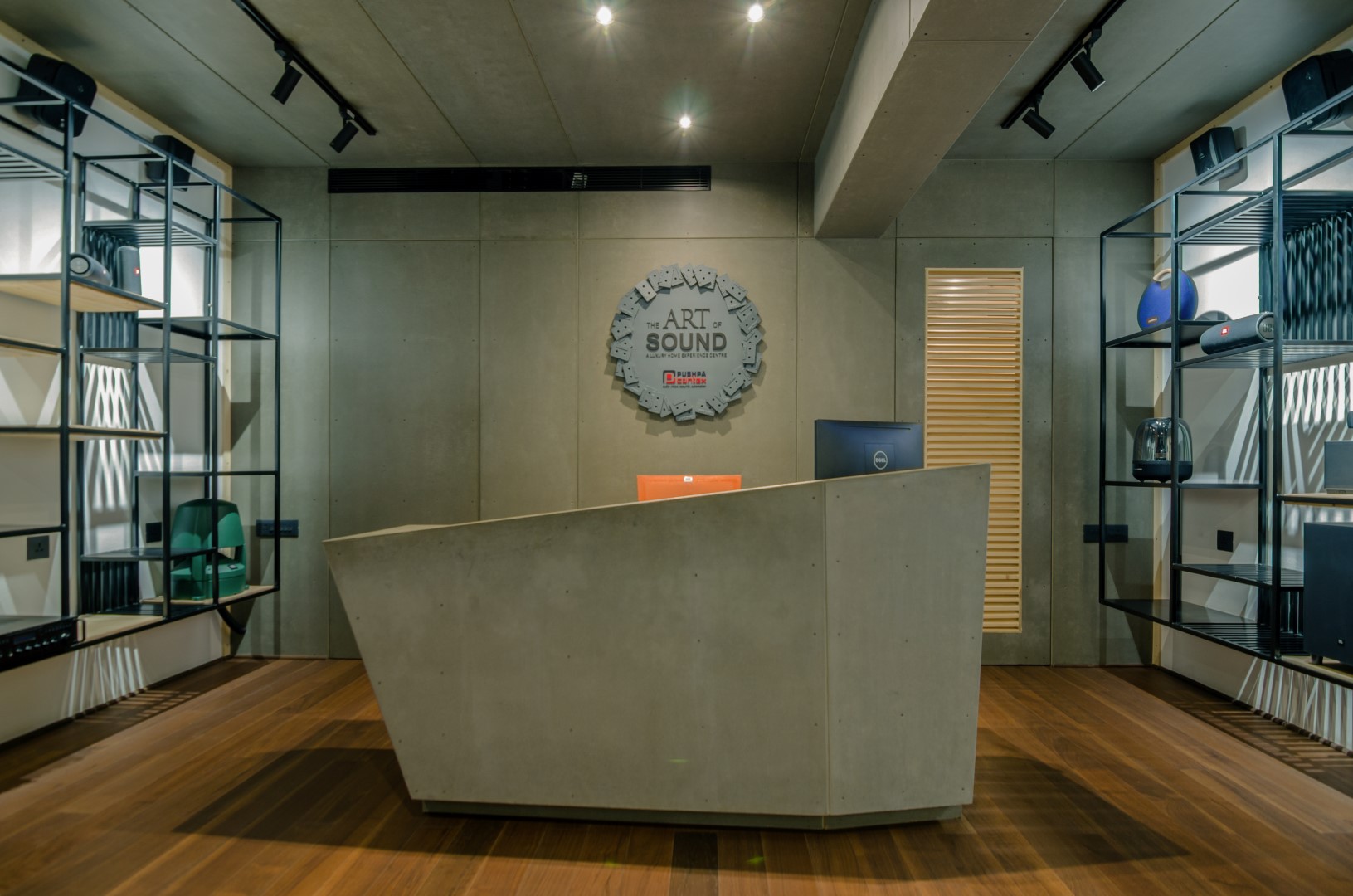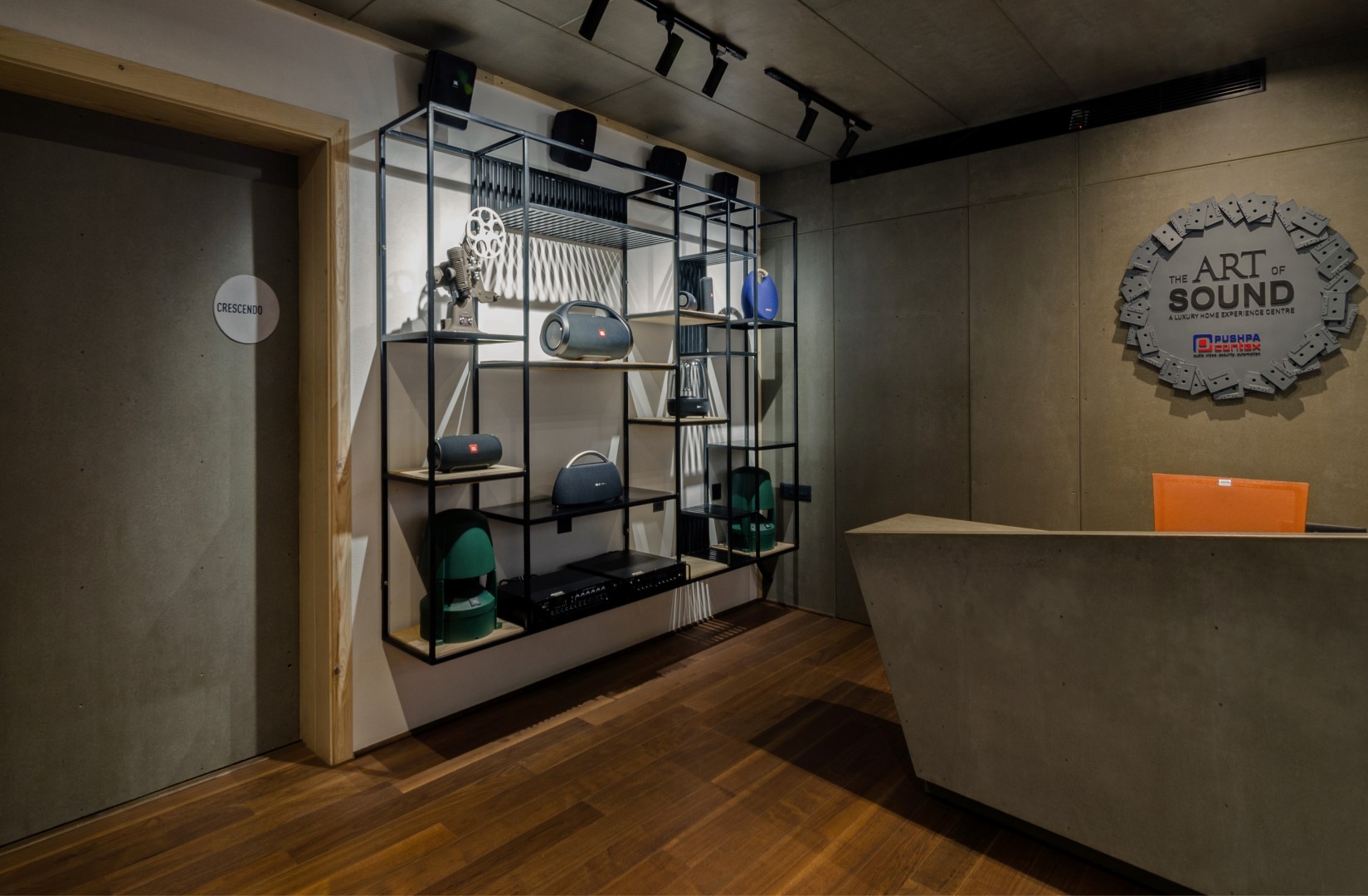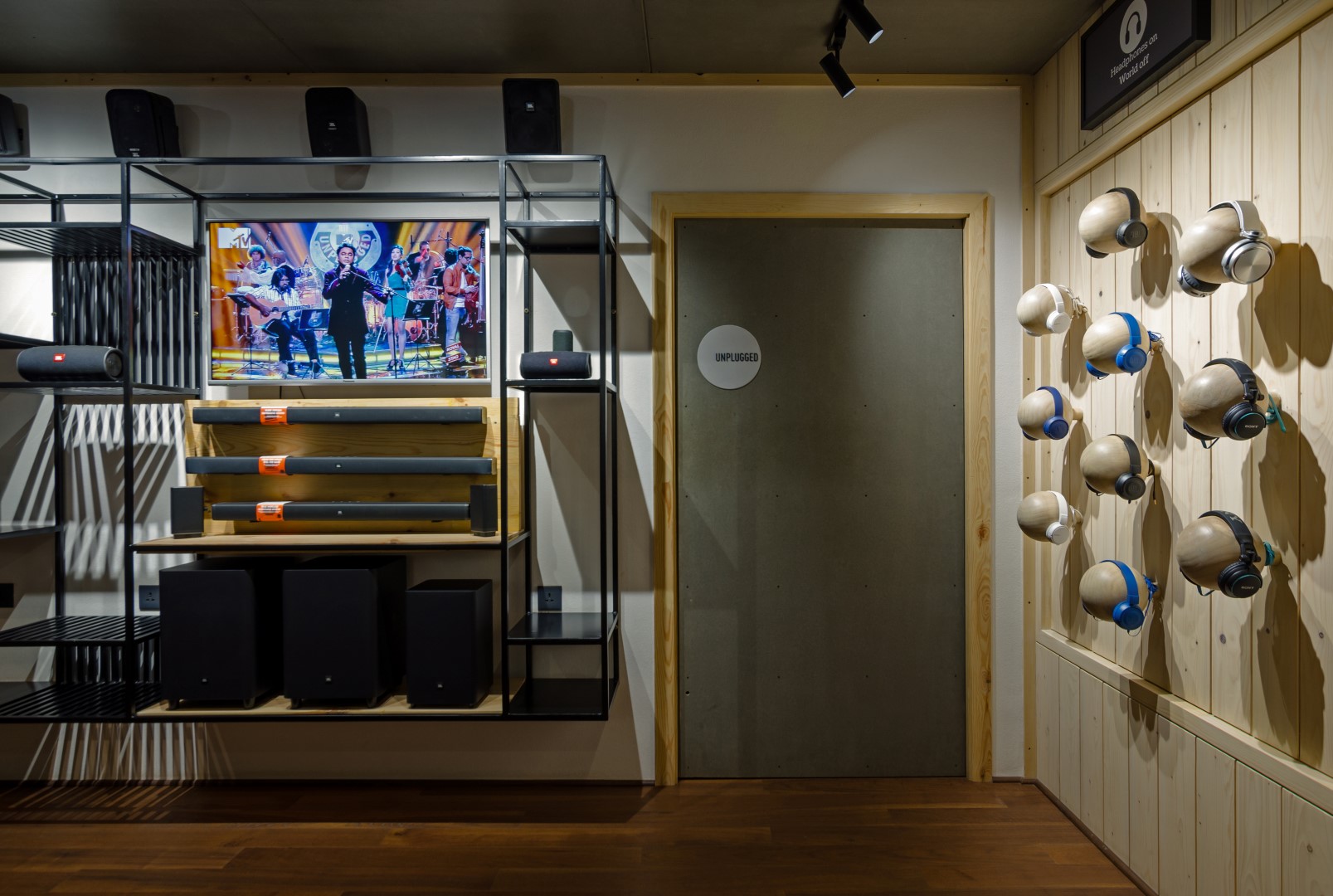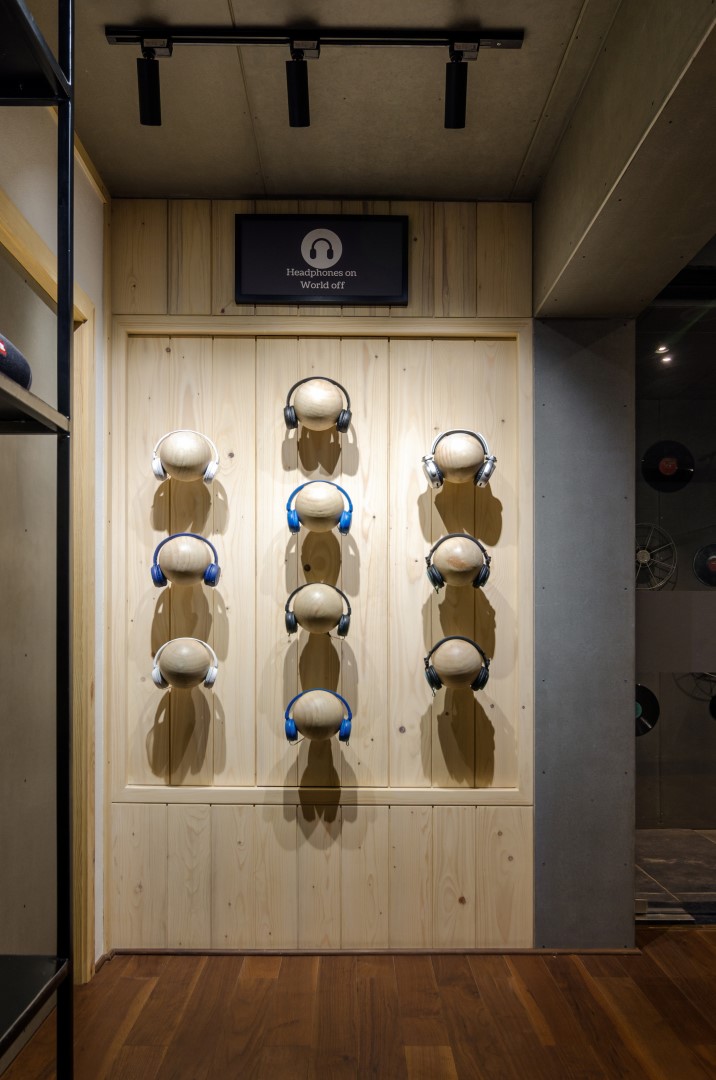 2. UNPLUGGED (which comprises of living area demo that accommodates the display of the different types of speakers).
Space is the decor in pinewood with photos of famous singers on one surface and on another surface with paint and curtain. The combination of pinewood and dark color on the wall surface adds a sense of warmth, the room is set to offer both comfort and intense movie experience. The display of 10-15 speakers is done in such a manner that it creates a composition.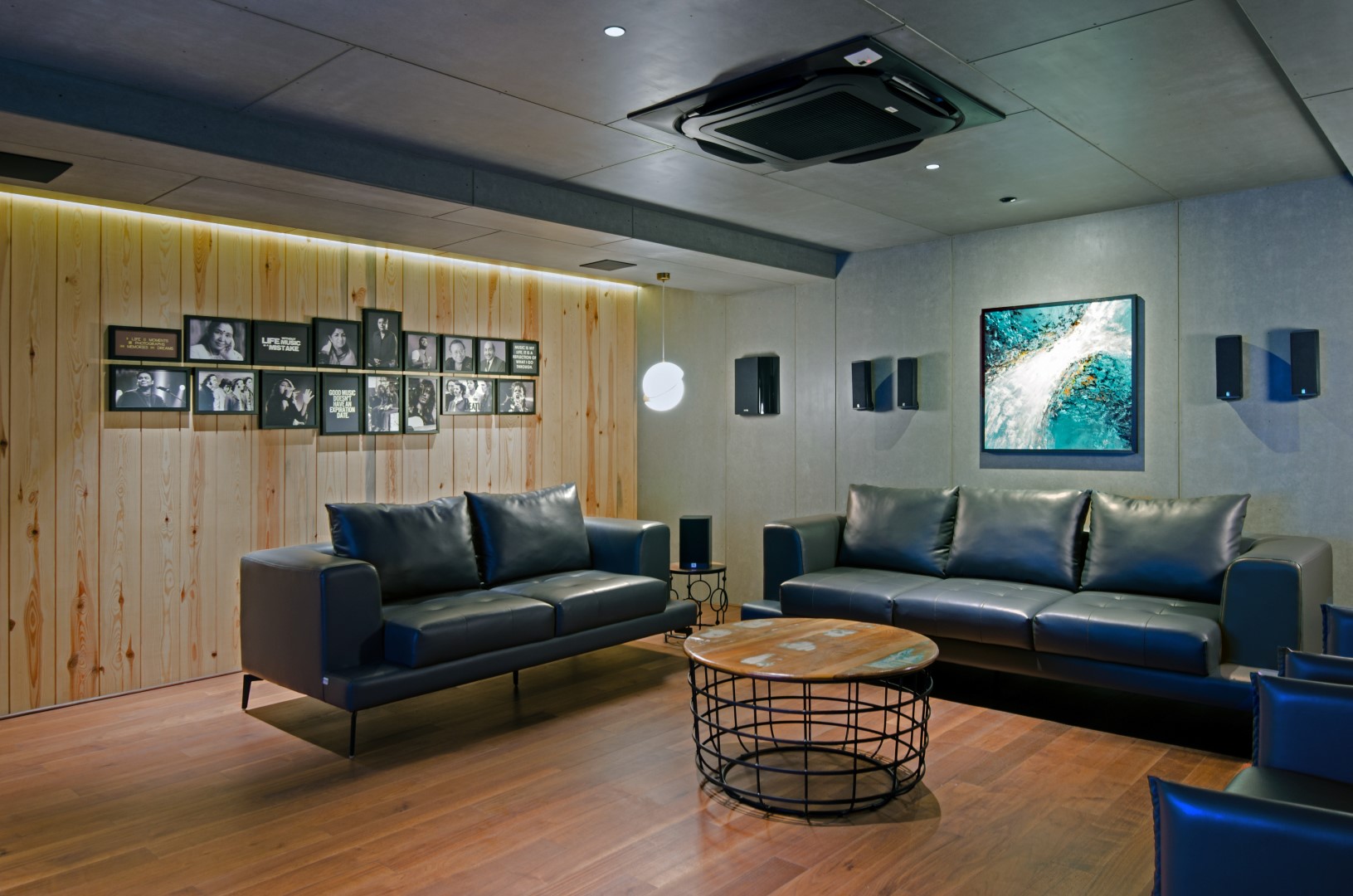 3. CRESCENDO (showcase the home theatre which makes the visitor feels the quality of the sound system)
The room decor is finished in carpet and pinewood with diffuse light in it which serves the acoustic purpose, space is designed in such a way that it is a motionless space.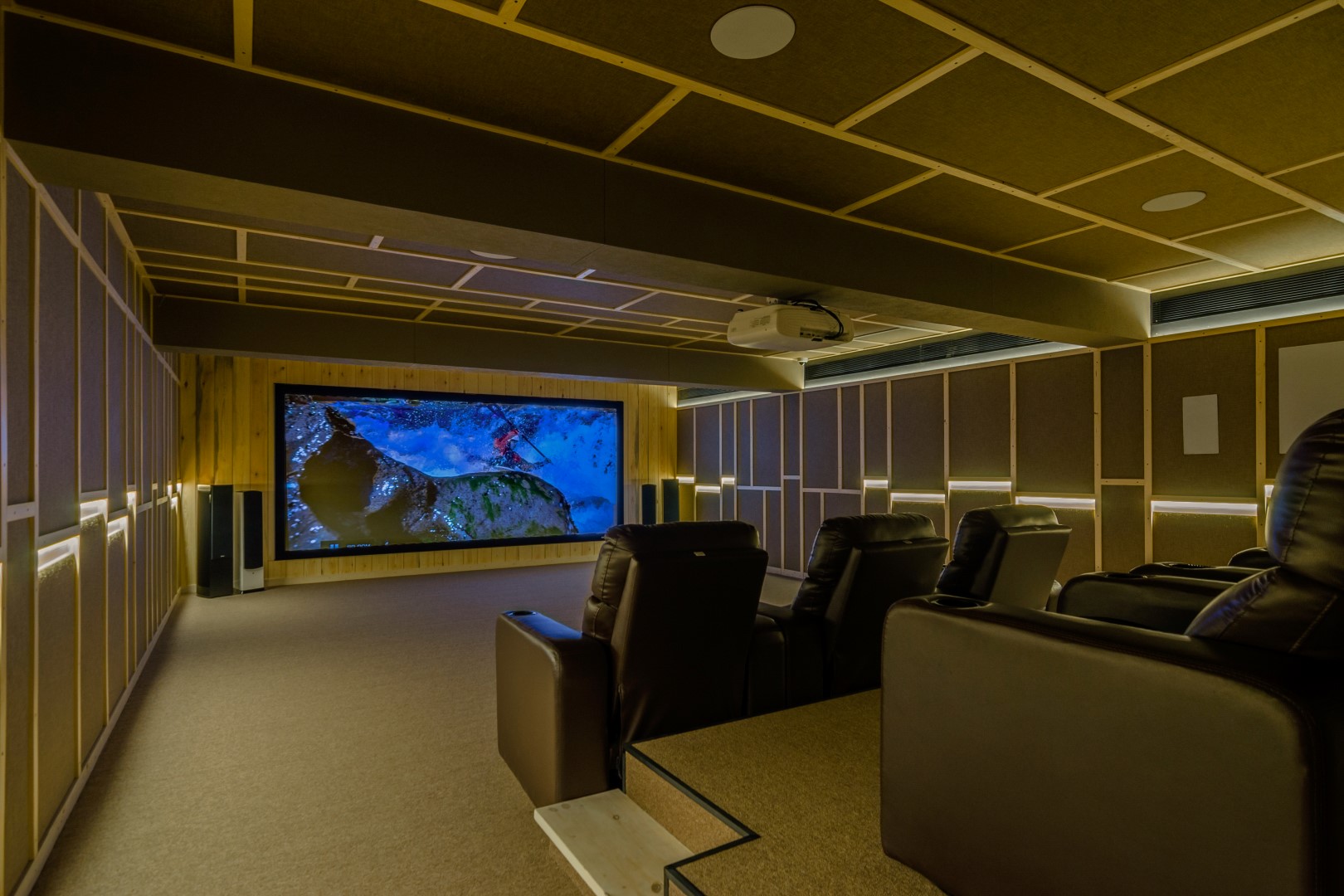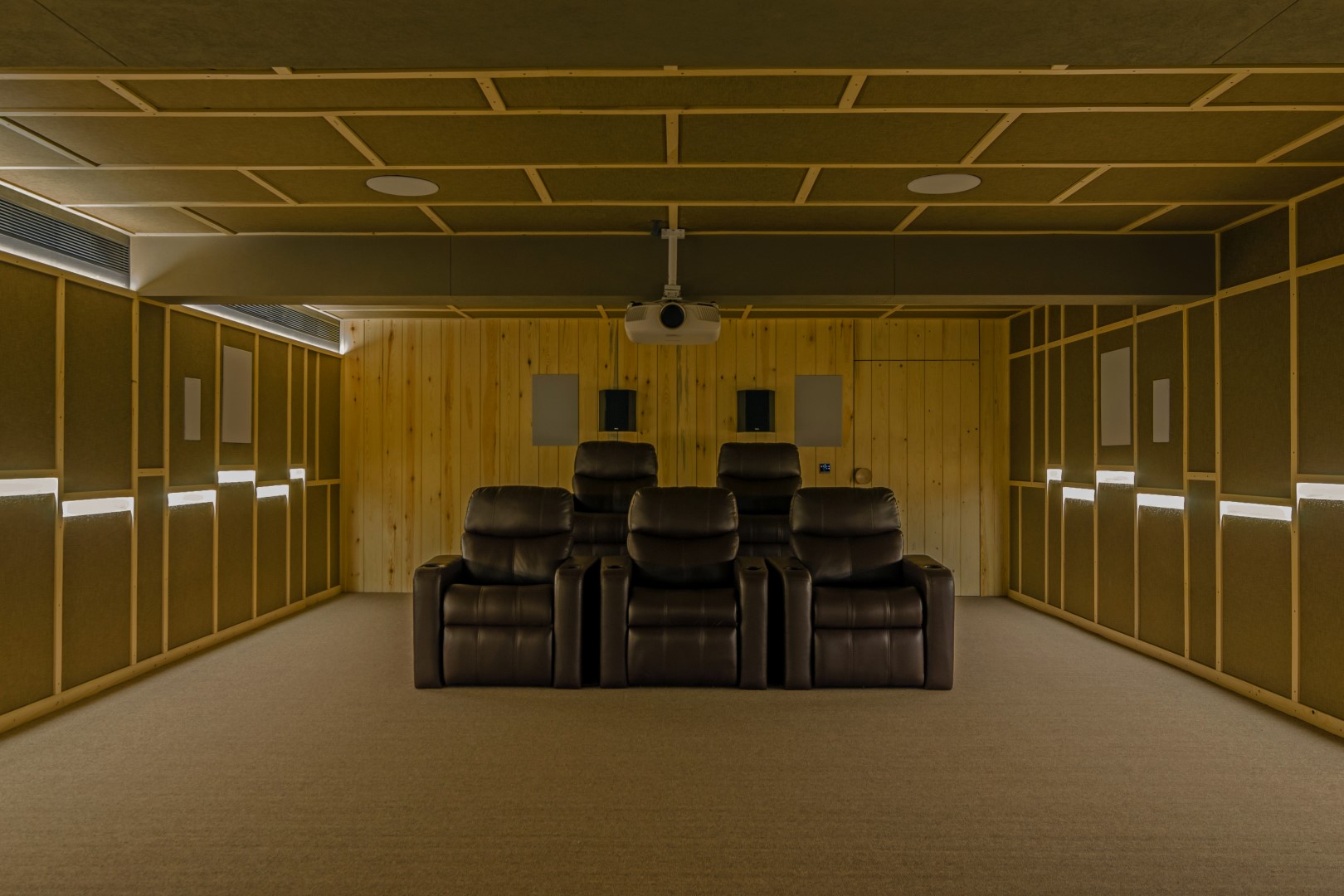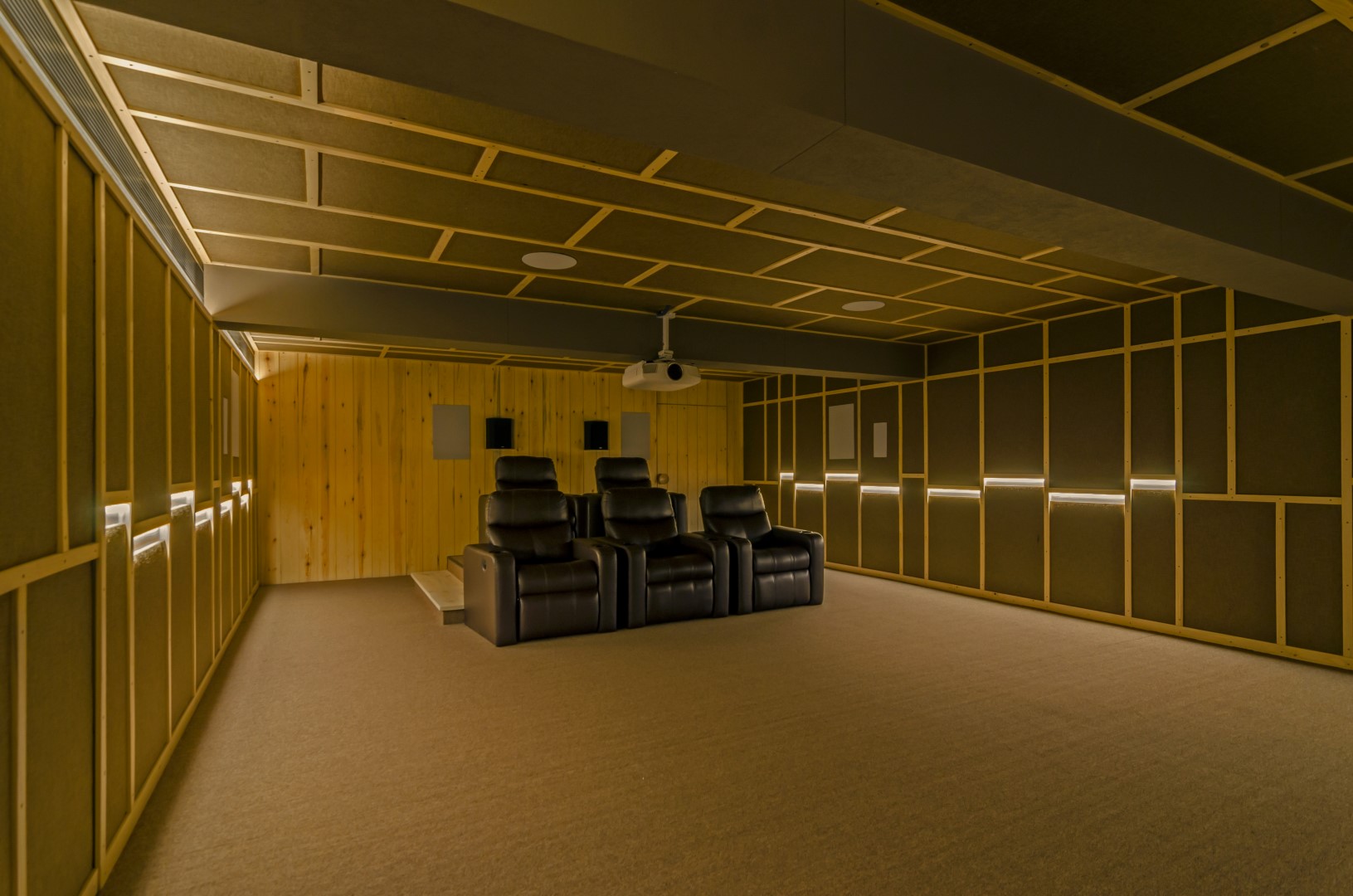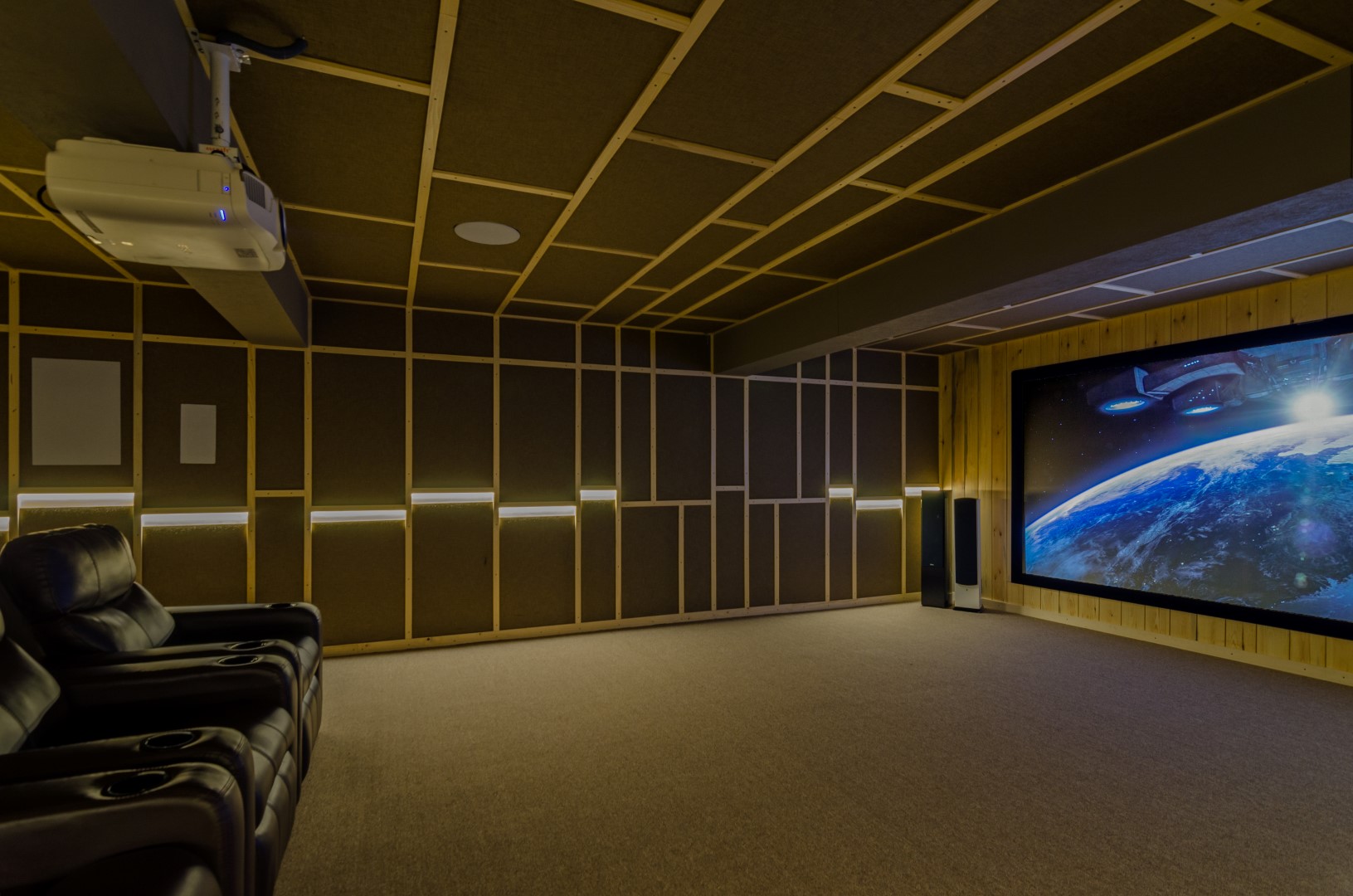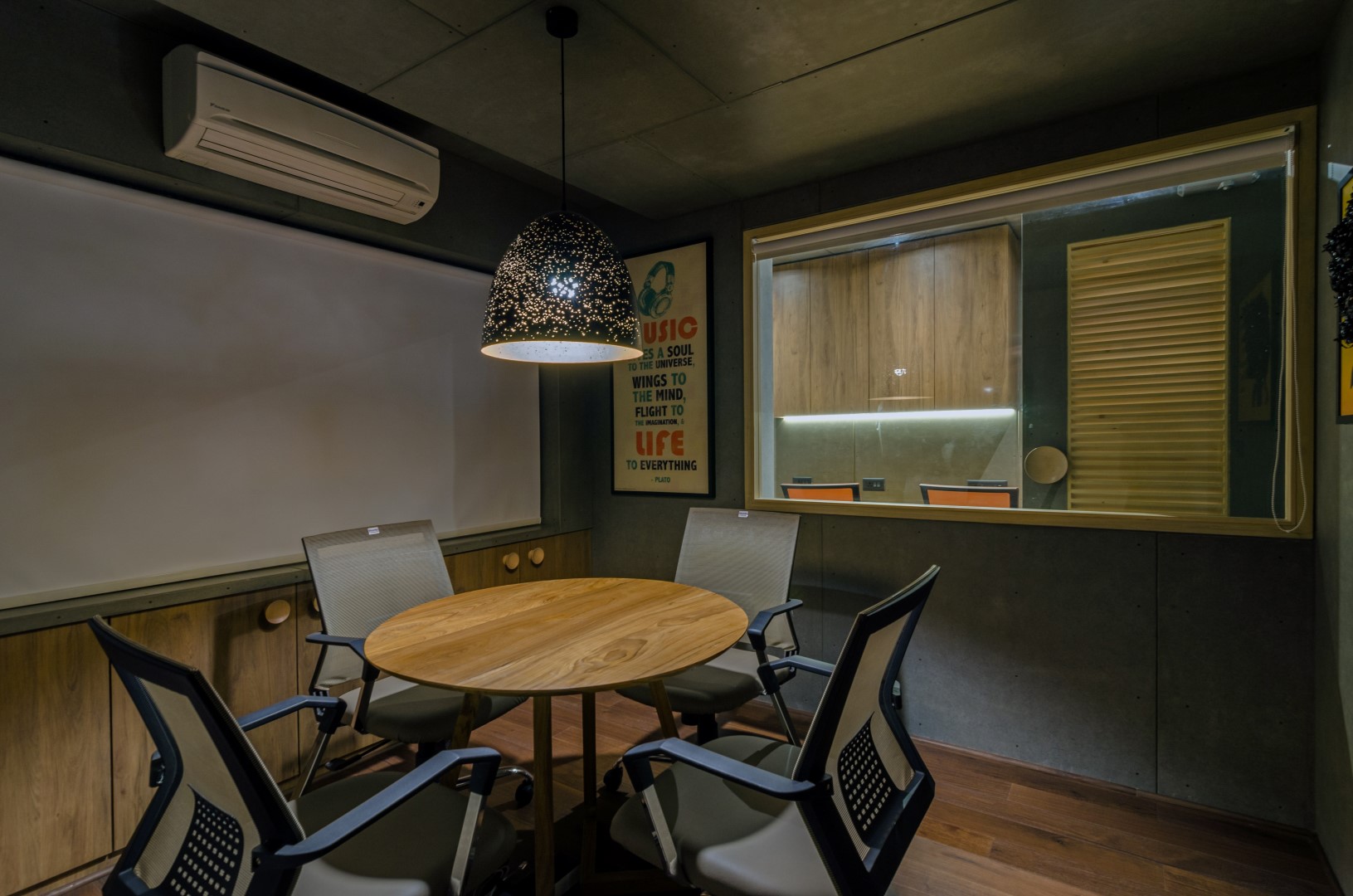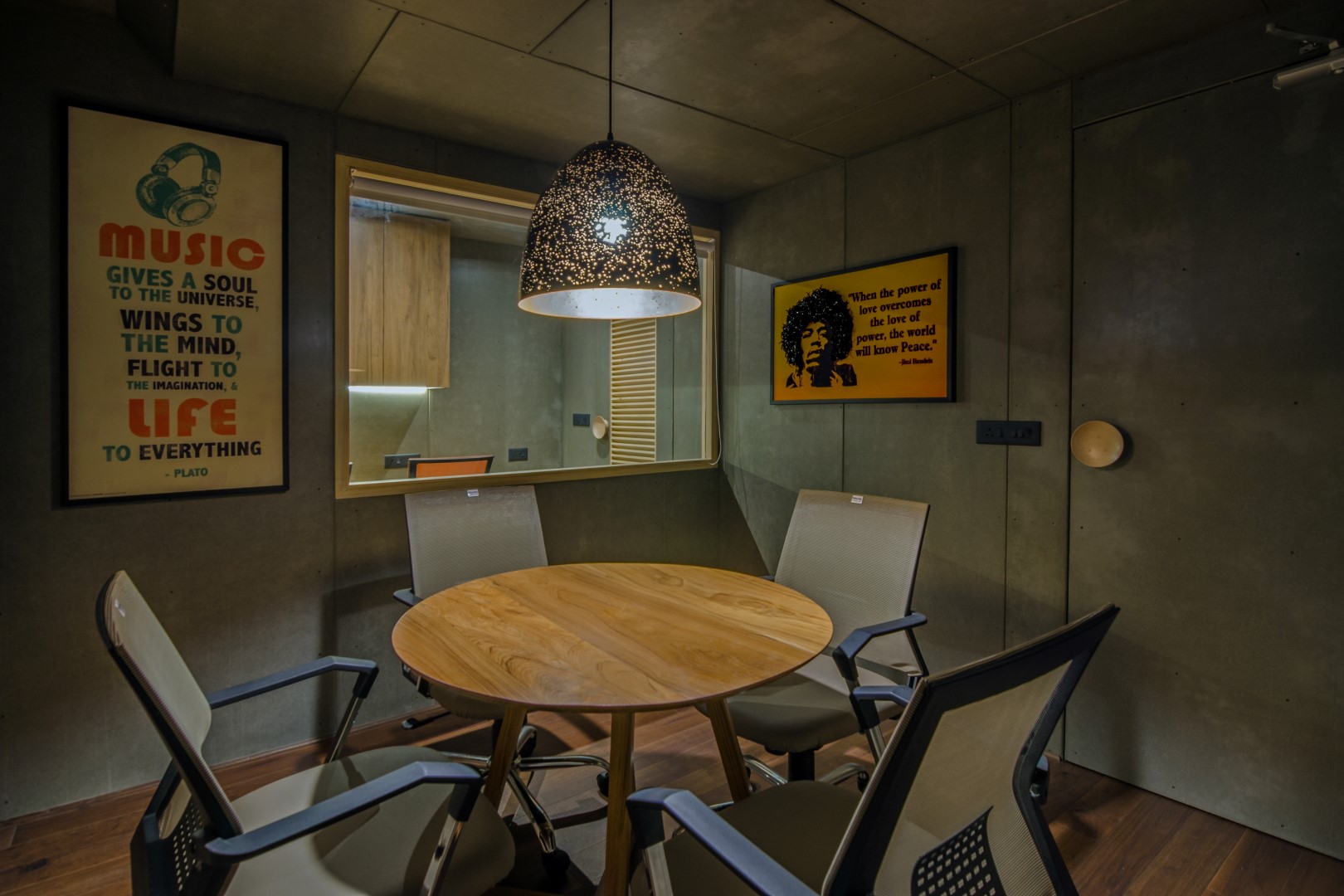 MATERIAL PALETTE:
Flooring: Carpet & Wood
Air Conditioner: Daikin
Lighting Fixtures: FLOS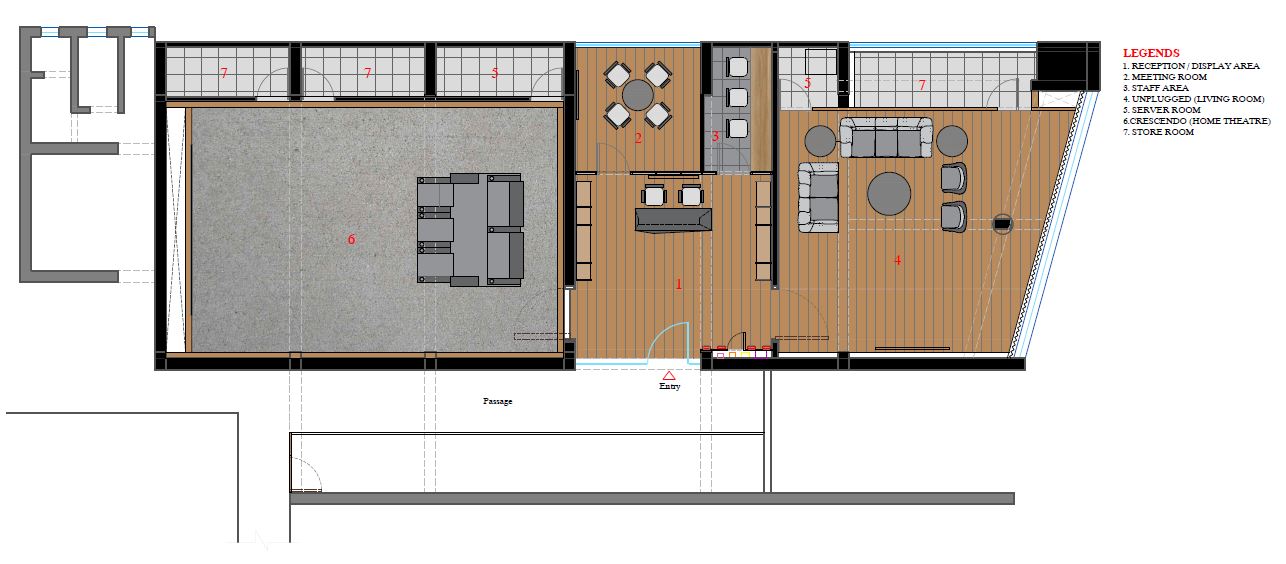 FACT FILE:
Client: Pushpa Agency
Design Firm: Sharan Architecture + Design
Principal Designer/Architect: ID.Kruti Sukhadia and ID.Vipul Sukhadia
Carpet Area: 1800 SQ.FT
Location: Surat, Gujarat
Photography credits: Nimisha Dakoria