Surya Marketing Workspace That Inspires To Create | Shahapur and Associates
The Work Space To Inspire And To Create Energy In You. A Corporate office futuristic interiors with HCL Automation Lighting. A joyful workspace. A nostalgia that leaves a smile you can't recreate. The office space is designed as a modern Luxury area as well with a Rustic vibe and geometrically shaped.
Visit: Shahapur and Associates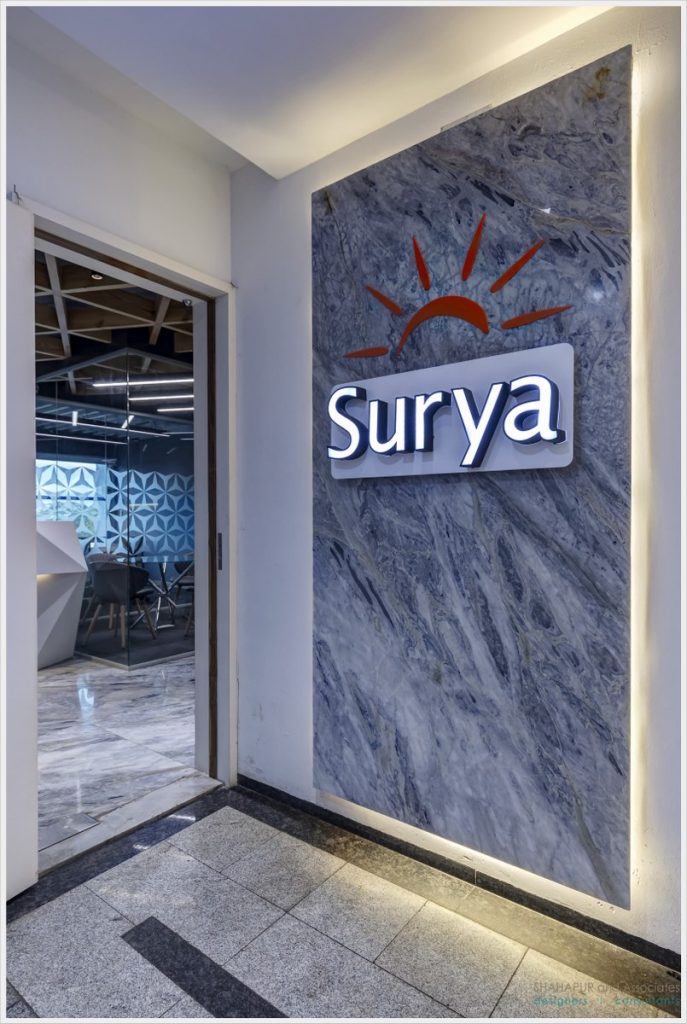 The Reception and waiting area are very simple but it enhances anyone to feel energetic. Bardiglio marble gives an elegant and rusty feel. We have used Geometrical shapes in ceiling using pinewood and Origami shaped corian for reception Counter and Glass filming for conference area with a Separating Glass in between.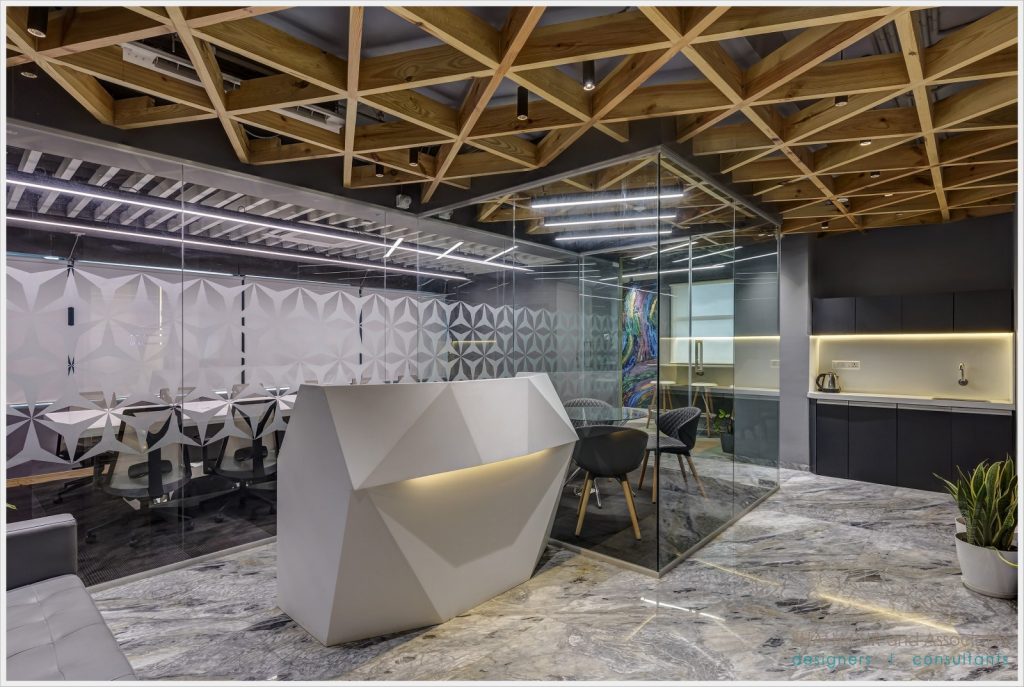 In the Discussion Room partition is kept as clear glass to see the area bigger than it is. We tried to keep the material of Waiting Sofa and discussion area chairs the same Nappa leather.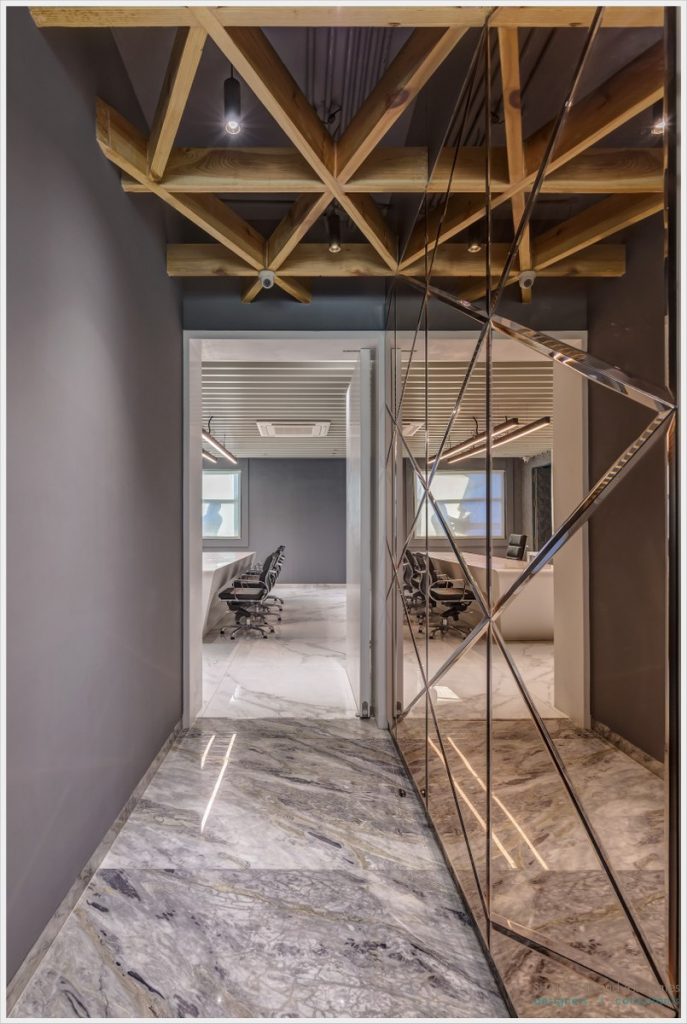 The Conference Room has a modern touch to it and is linear in size, 4 '6″ x 14' length. The table shape is a Reverse triangle, we shaped the base of the table and is inclined Corian finish then the bottom showed mirror finish to feel like an Invisible standing Conference Table. The company has expanded in many locations.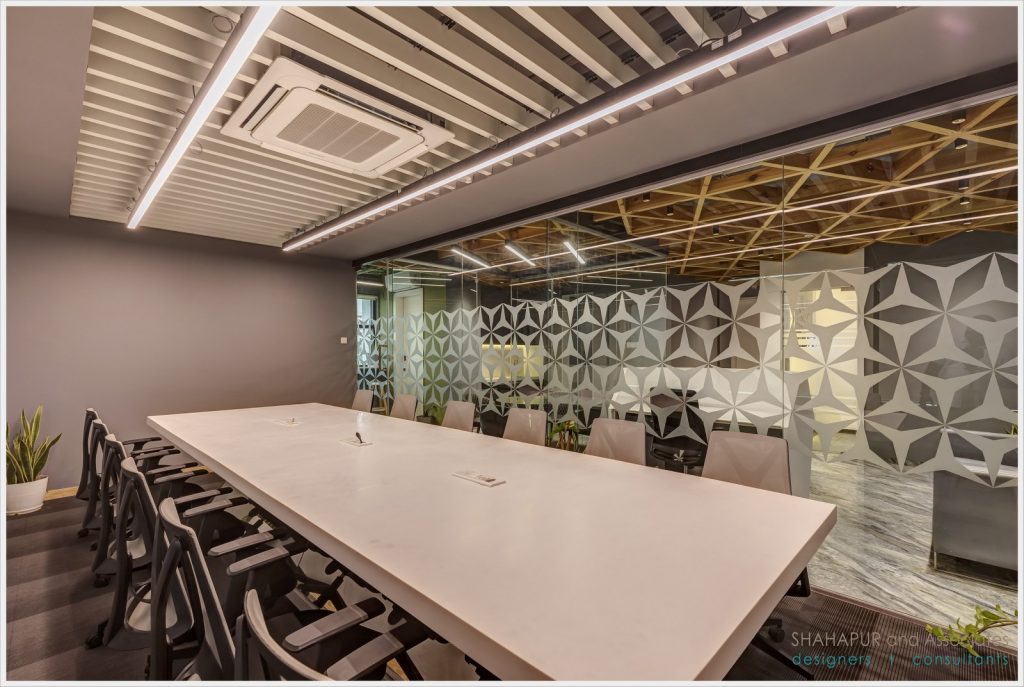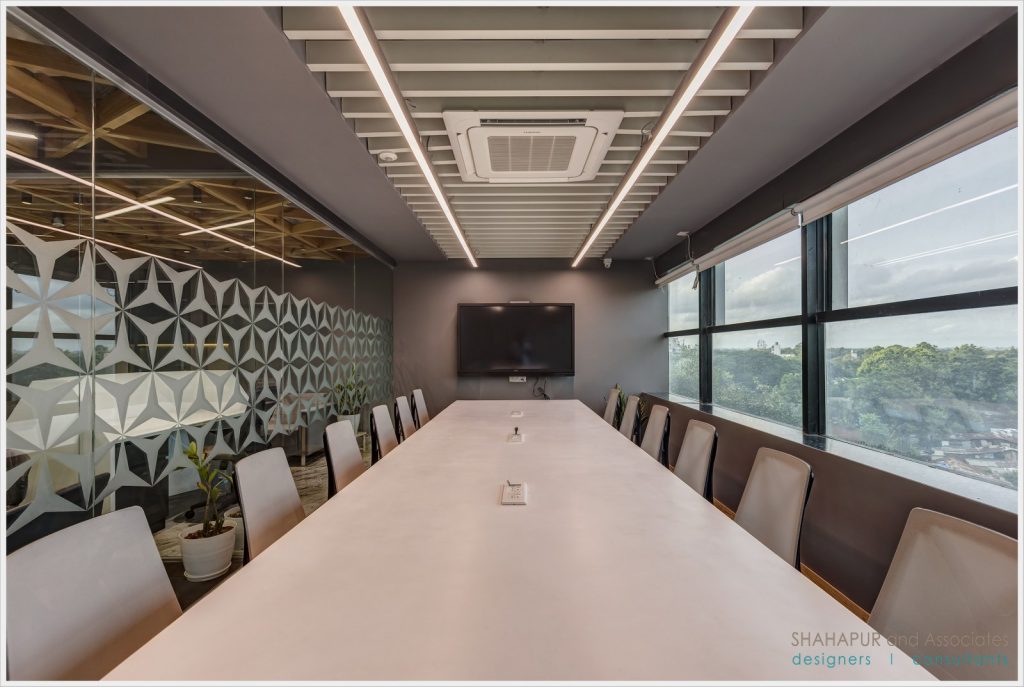 There is a small Executive cabin for ex-pats who work for this company who rarely visit this office. It gives a very spacious feel for 20 employees. The column design highlighting the area with origami shaped branches at edges. This branch's idea came in thoughts in space utilizing teamwork mainly while designing. Thought behind Branches expands, the business should expand. The workspace also to be so powerful, so we placed a big and nice Prayer area in the office.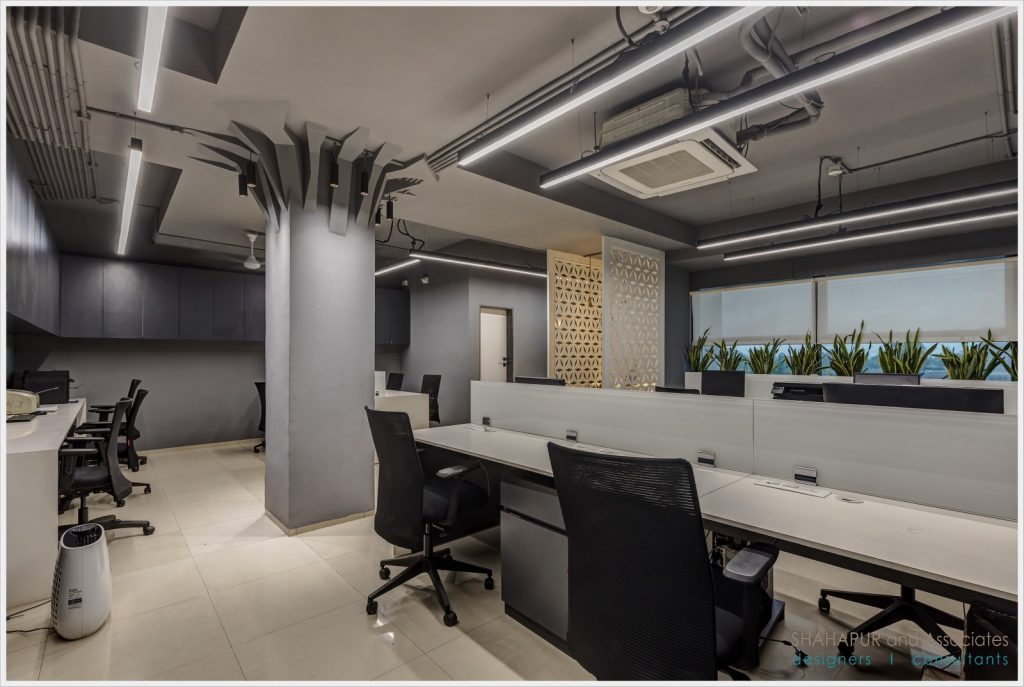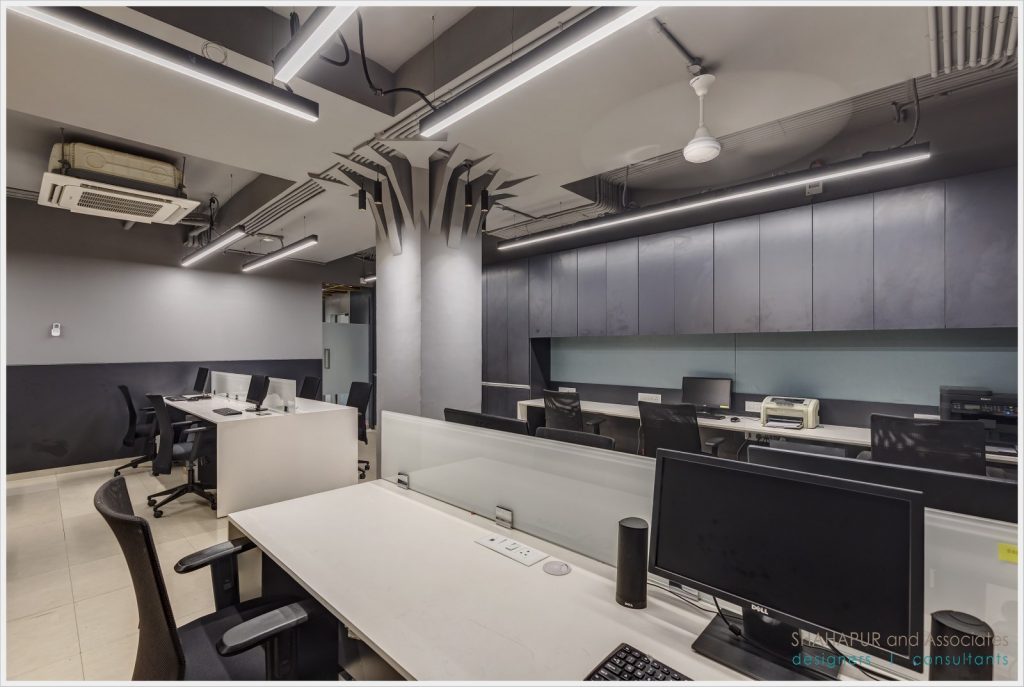 The common toilet nicely separate ladies and Gents area in a very small area with William Grey marble Look. The green Room defines itself as Eat- Rest- Think. Converse-Work- Relax -Rejuvenate enfold creativity. The high stools are able to give a view outside of the Running Railway tracks and junction.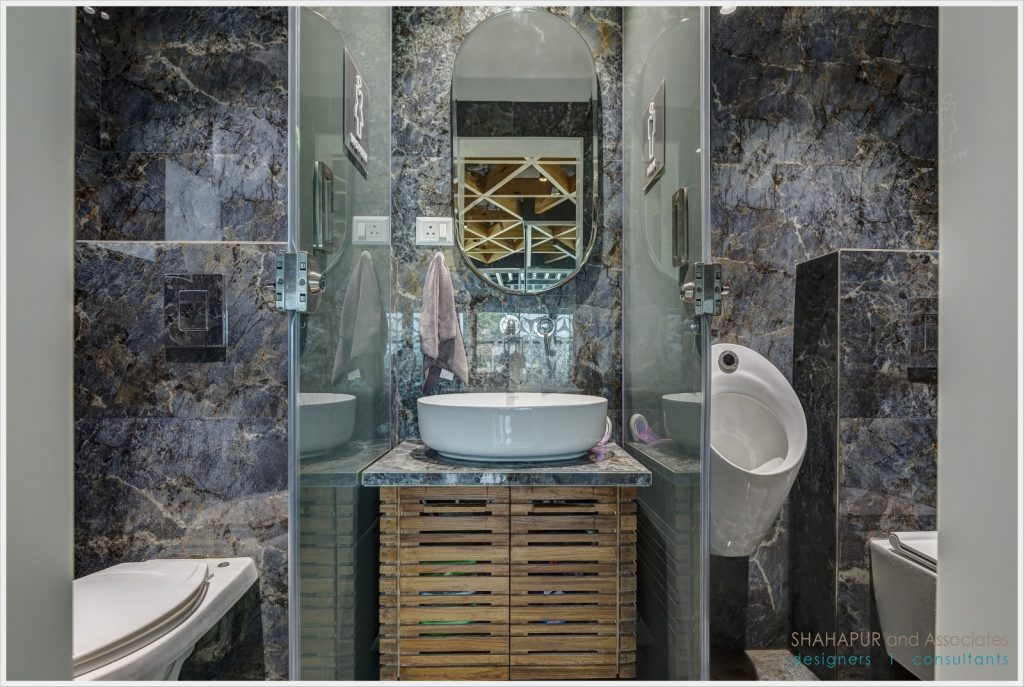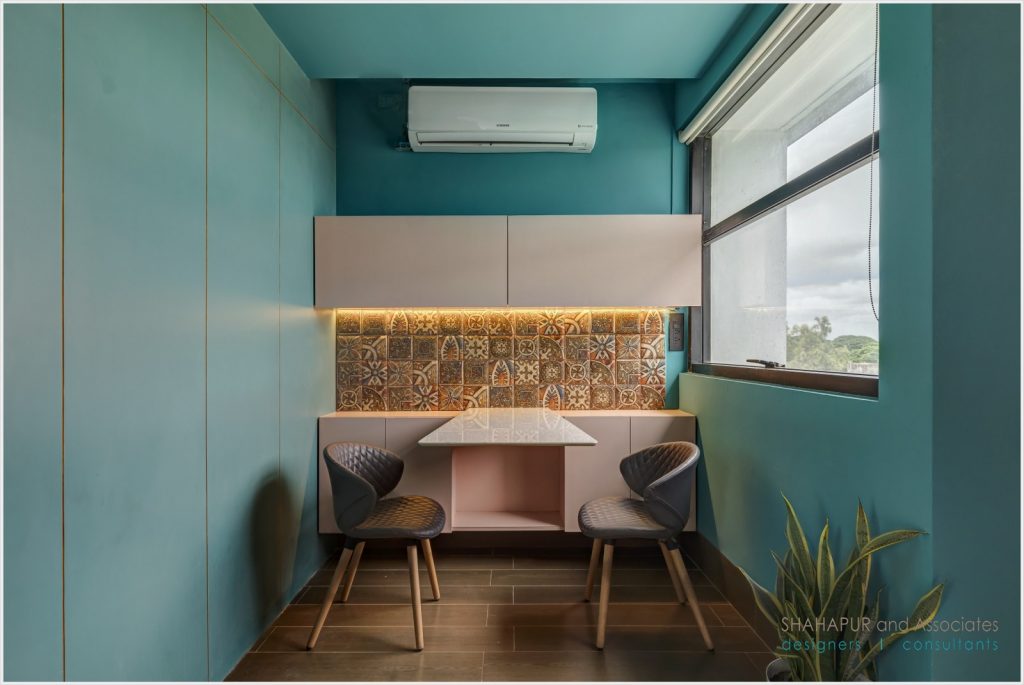 The wall art we wanted so abstract which completely creates a wow factor with an olive green painted wall. Main Director's cabin sustainability is the need of the hour towards simple, methods to develop infrastructure which are less stressful and more joyful. Wiser choices with new innovations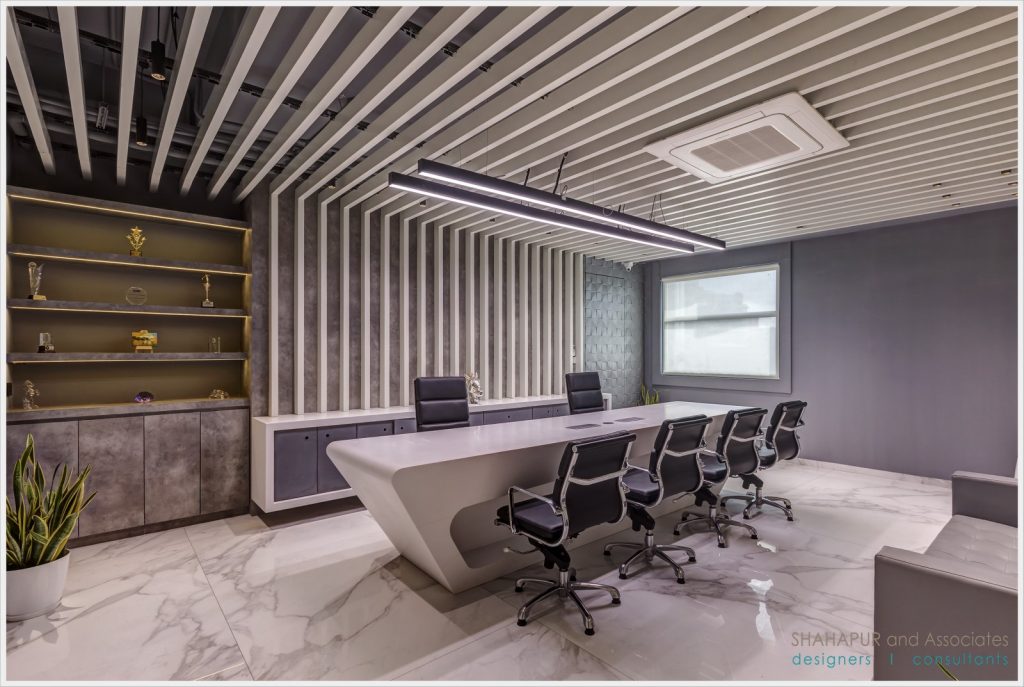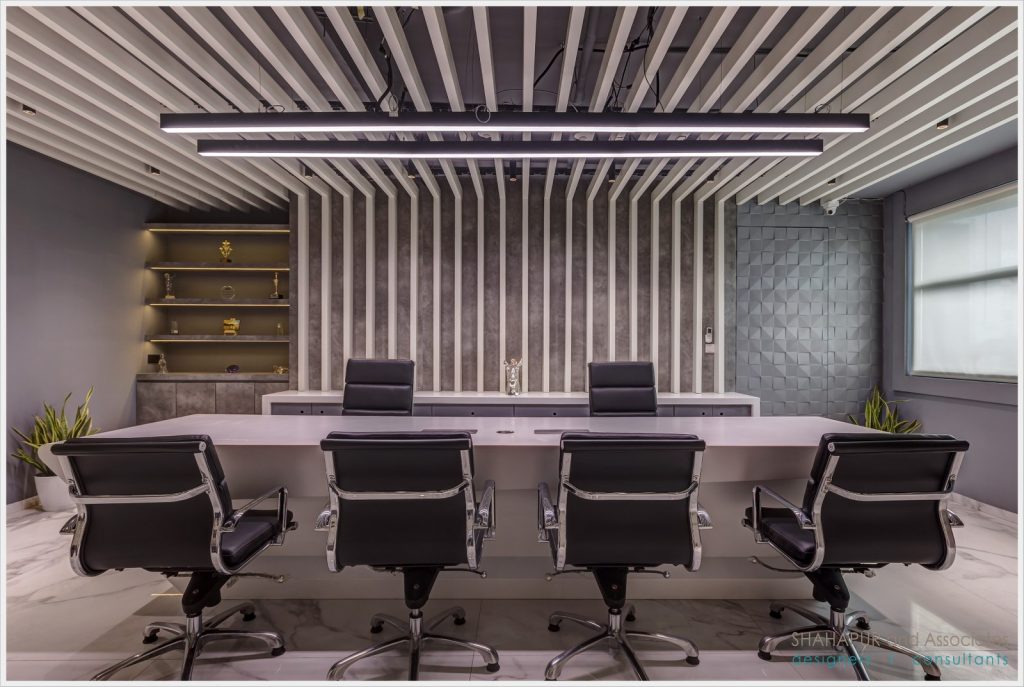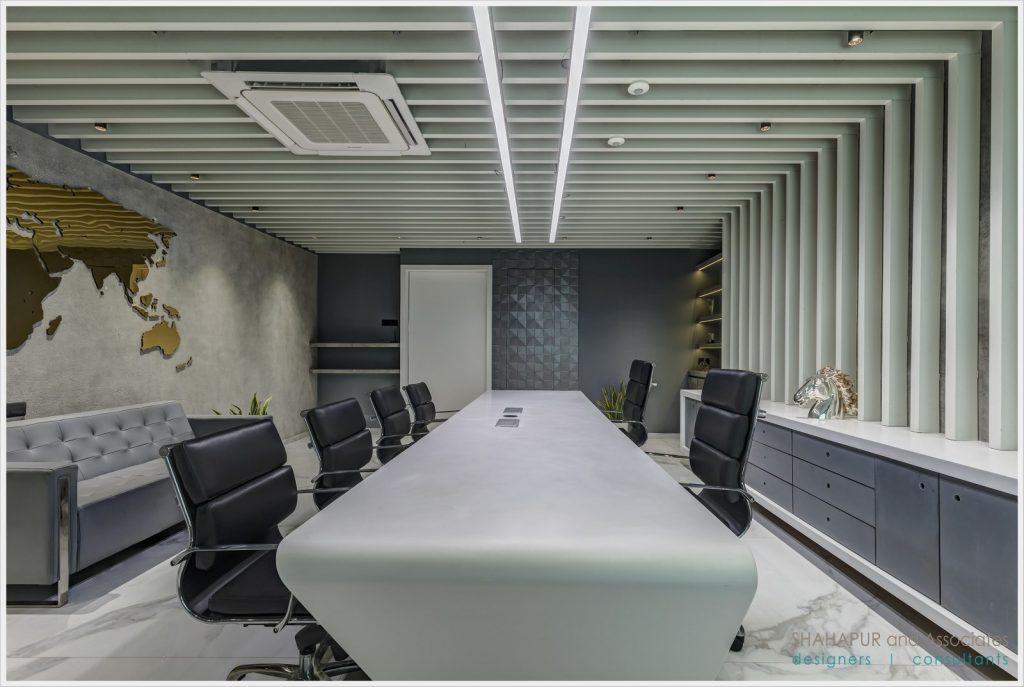 The idea is making bigger the table and smooth edges with limited visiting chairs. This area has a big Rusty concrete look with a titanium gold world map cut out on the wall to expand the thoughts. We made Hunter Douglas a linear baffle ceiling with iTV in HCL Rose Gold and black Hanging light fixtures with deal Automation. A Rest Room helps you face the inevitable odds of following your creativity/art/ design/ thoughts. The entire office carries the shades of grey.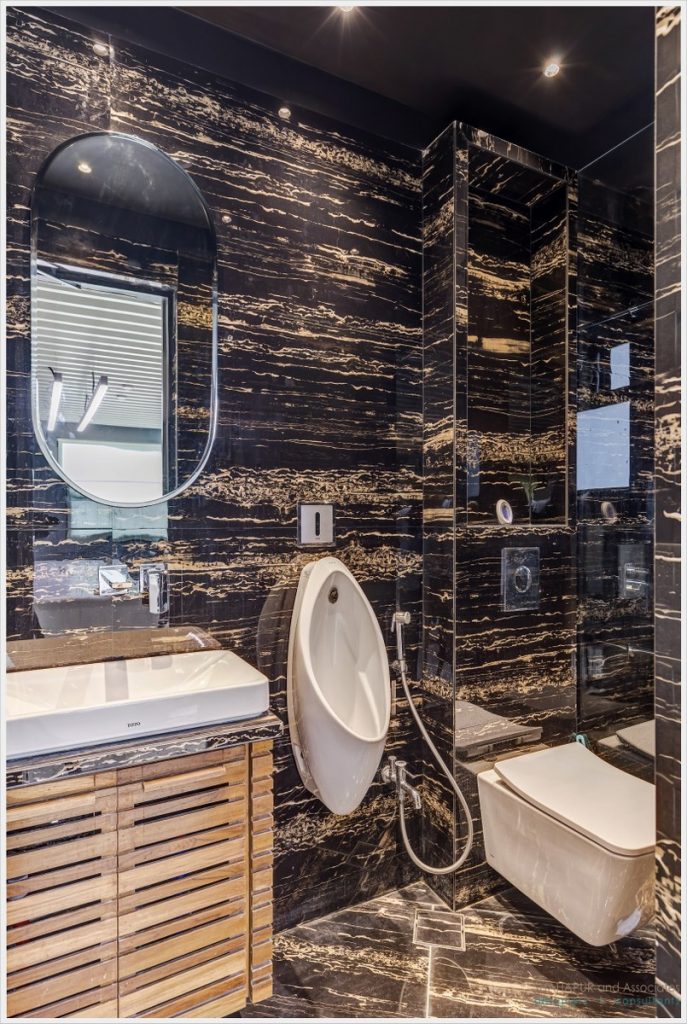 FACT FILE:
Firm: Shahapur and Associates
Project name: Surya Marketing Corporation
Area: 3000 sqft.
Location: Pune, India.
Designer: Vishal C. Shahapur and team
Photography: Yogesh Mahamuni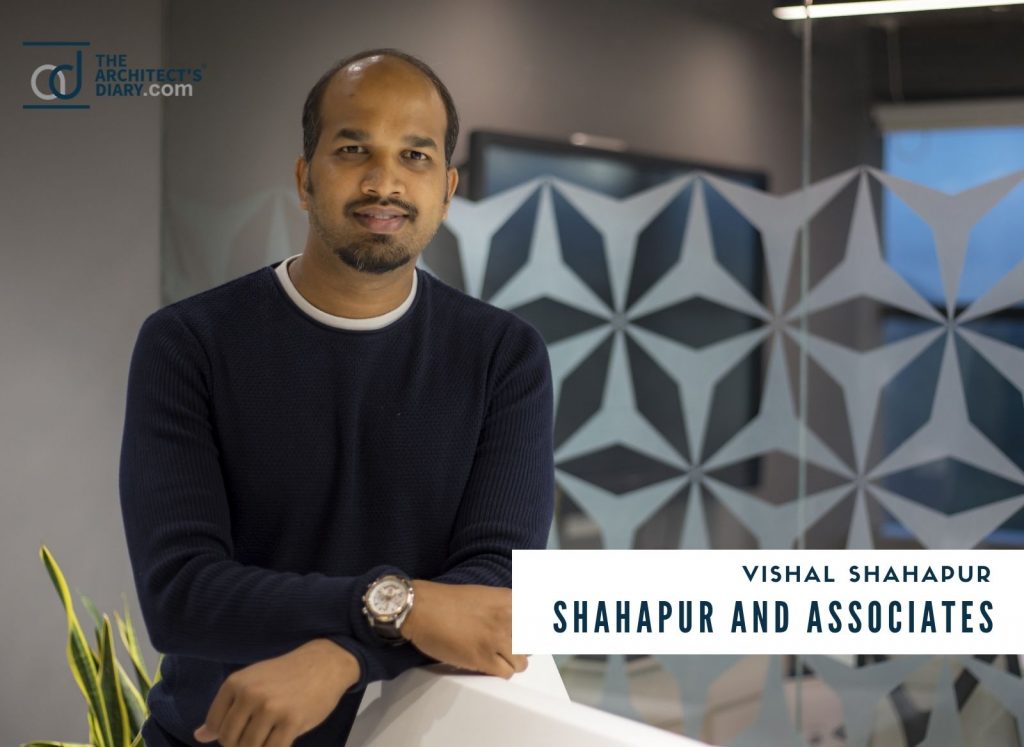 Website: http://www.shahapurandassociates.com/
Facebook: https://www.facebook.com/Shahapur-and-Associates
Instagram: https://www.instagram.com/vi_sh_al_s/