&nbsp
The arrangement of the modern, minimalist interior is created for functionality and simplicity. In such interiors, you will see stunning statement pieces, long-forgotten patterns and brilliant ideas. What you won't find there are overwhelming decorations and mosaic, colorful patterns. The interiors are intended to create a healthy and welcoming sanctuary away from the everyday hustle and bustle.
Popular resistance movement
Even though many designs pretend to be contemporary, not every one of them is. The style has been shaped for many years. He was born as a manifestation of a rebellion against ornamentation, rich ornamentation and splendor characteristic of the late 19th century. At that time, a modern idea in the field of design began to sprout: it should be simple and functional. It became popular in the 20th century.
Mirror, mirror
They're the best for making any space appear bigger and luxury. Mirrors are great for any space, from bathrooms, throughout kitchens to bedrooms. It will be an elegant, modern and sophisticated touch to the tasteful space you have. It will be an excellent piece for small apartments, where is a higher need for visual space. Go for the wall-sized mirrors for the most enchanting effect, or choose a few nicely shaped ones to create a fun, reflective and unusual work of art.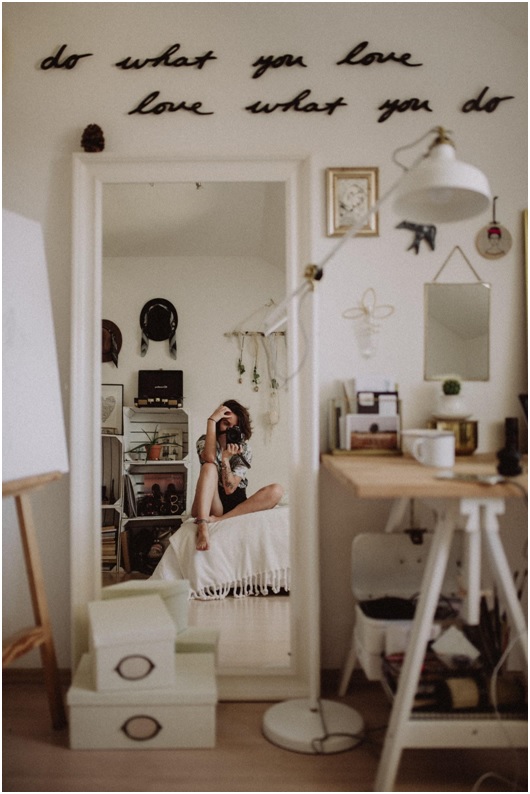 Flowers and plants
For a few years, we can notice a continued rise in the popularity of fake flowers. They're coming back as the technology can finally make them look very real and close to the original. Their not so great fame can withhold you from getting some for your home, but don't worry. The fake flowers now look so similar to the alive plants, you have to touch them to make sure what's real and what's not.
For more ecological decor, you can go all in and get some real flowers or plants. What you choose really depends on your personal taste, but many designers go for plants like palms, avocado trees or herbs. Their green features will especially accent light walls and wooden floors.
Stairs of heaven
If you are looking for a true statement piece, go for stairs. They're not only able to be functional, but the will bring the unusual style for your home. Glass stair railing and see-through stairs are what a modern home needs to become extraordinarily and special. They're quite unique and not really seen among the many houses in the UK, so they will truly give your home an individual touch. They're available in many shapes and styles that they will fit beautifully in any interior.
Cushion for joy
This practical decoration can be used in many ways. They will warm up space, add another space for sitting if laid down. Such cushions can be put everywhere in the house, not only on the bed or a sofa. They'll perform great in the kitchen, creating a softness on the chairs or a bench. You can use them wherever you want in however purpose you need.