&nbsp
The client wanted the retail space to have warmth of a home, and functionality of a retail space. Also, the showroom was to be part museum (of craftsmanship and design). Balancing all these aspects, while maintaining basic functionalities of a retail space was a big challenge. This was overcome by planning a detailed customer journey with the client, where we laid out all elements, making sure the retail experience was always at the forefront.
Striking Jewelry Retail Designed for an Intimate yet Interactive Experience | Swakrit Design Private Limited
Visit: Swakrit Design Private Limited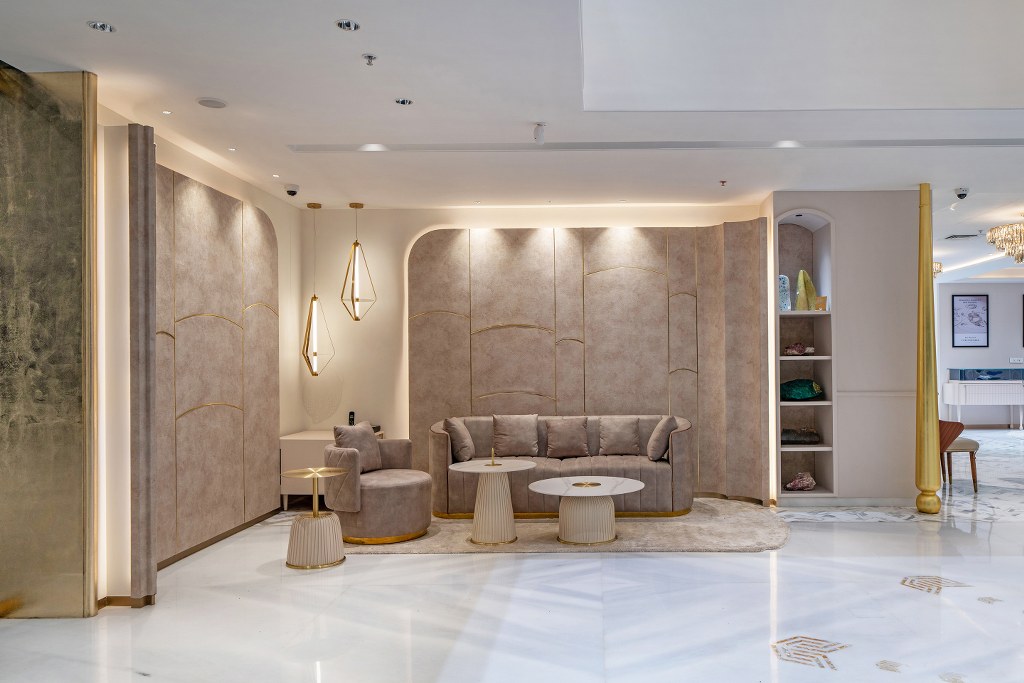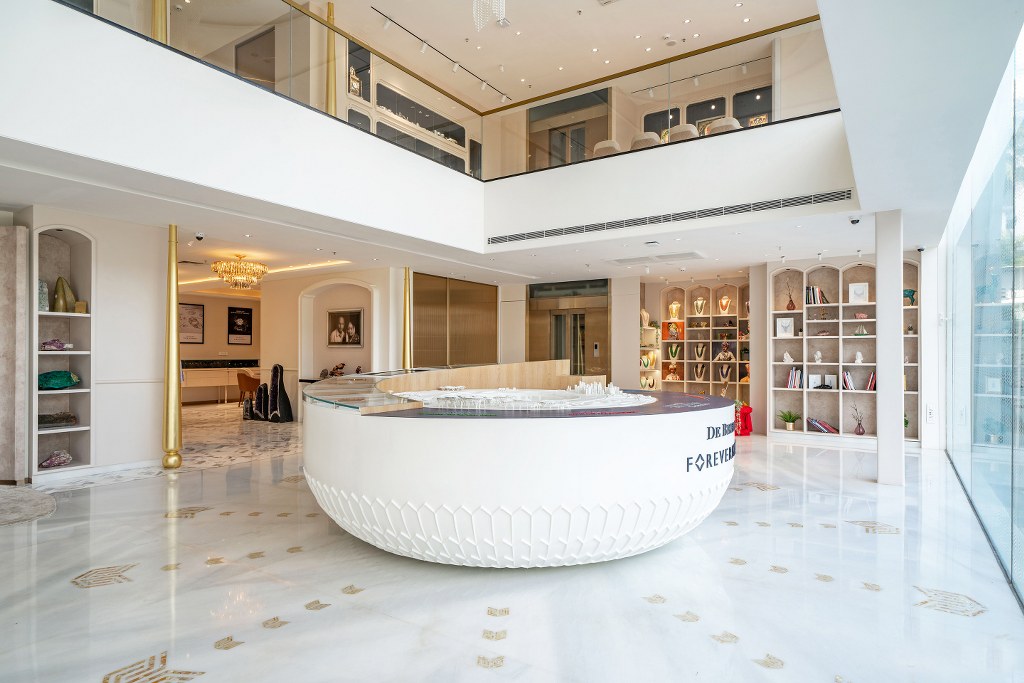 Also creating a design concept, which would have hints of ethnic rootings, without making it overtly traditional was another challenge. We employed architectural elements, but stripped them bare of any decorative elements, and treated them in modern finished to present them in a modern avatar.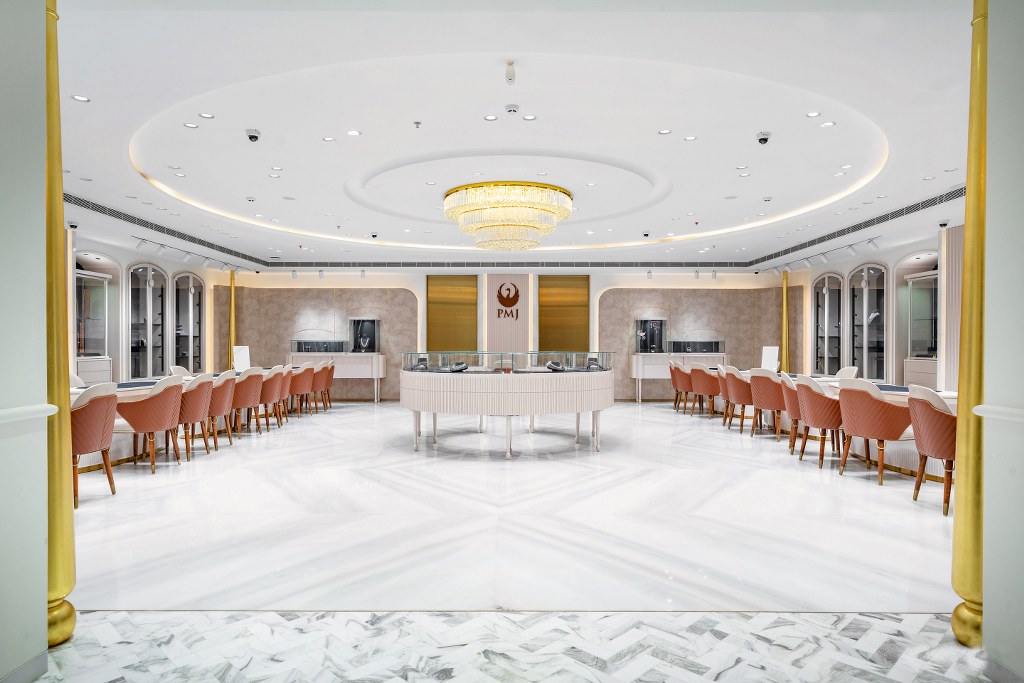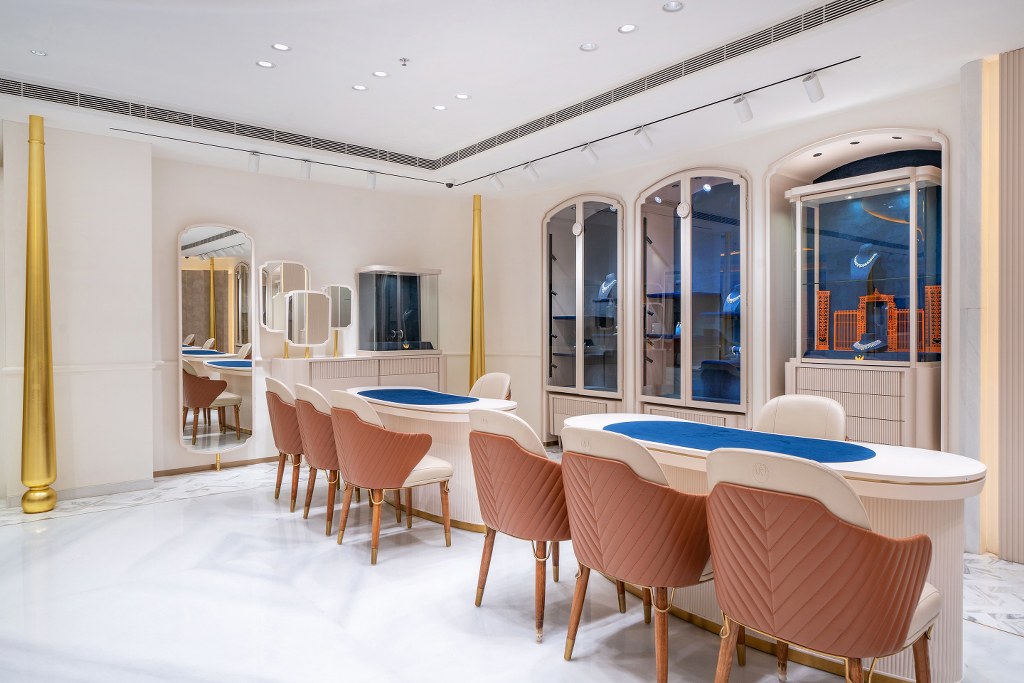 Private rooms inspired from Nizam, Rajputana and Victorian jewellery, extend the experience of product into a space. The design takes inspiration from charactestic elements like jaalis and arches to create these signature looks, within the overall palette of the store.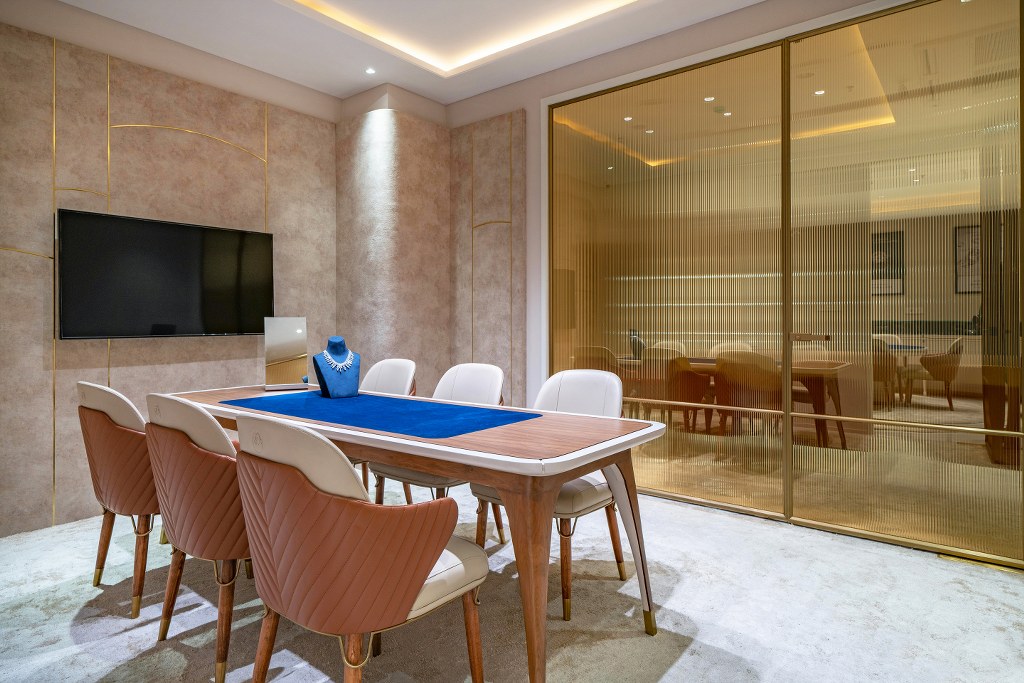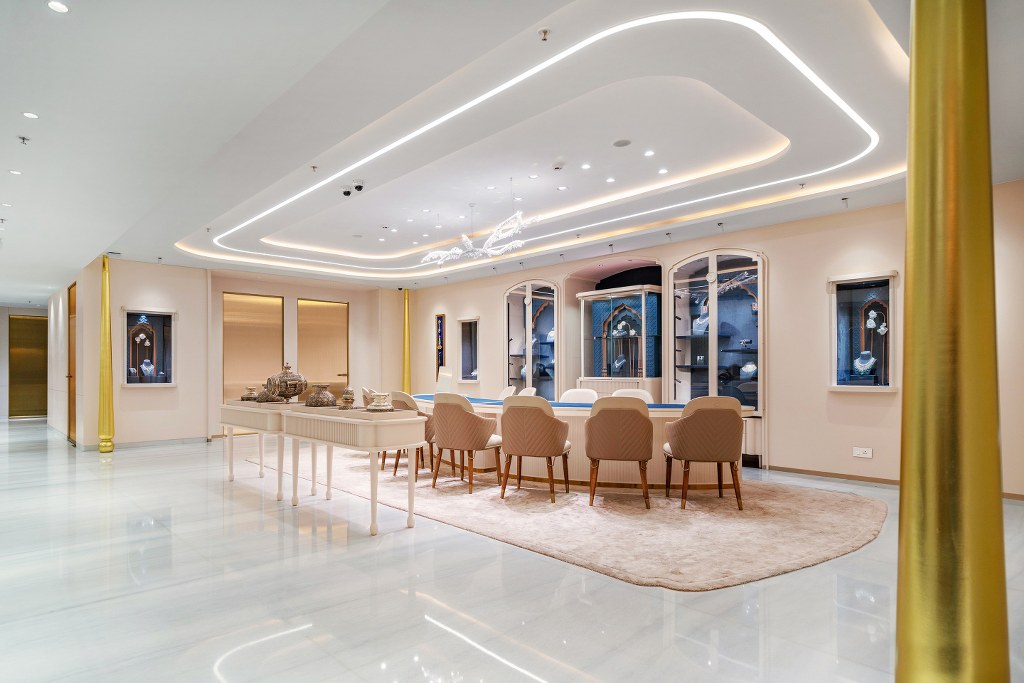 Referencing the local architecture, the concept incorporates characteristic pillars in different arrangements. They are used to mark entrances and create collonades, to give the space a traditional flavour. The same are arranged to evoke a mandapam on the bridal floor. Clad in gold foil, they lend a richness to an otherwise modern styling.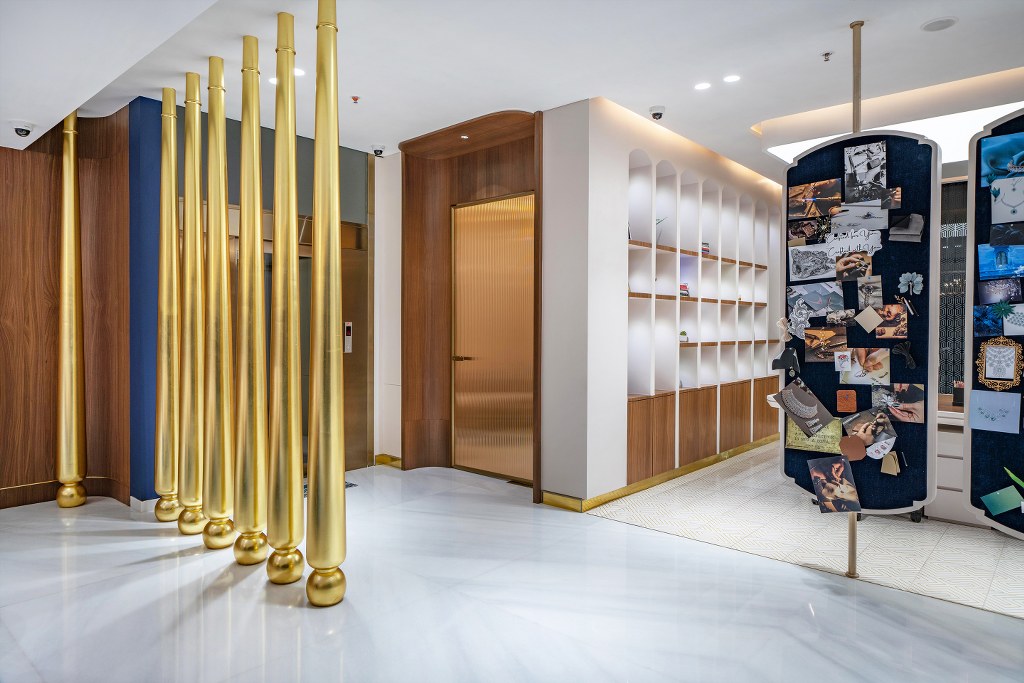 Other classic details like arches are interpreted to create a variety of display windows, and also act as table top profiles.Also, the display counter at the entrance, with embossed patterns, inspired from a peacock's plume (Peacock being the brand identity).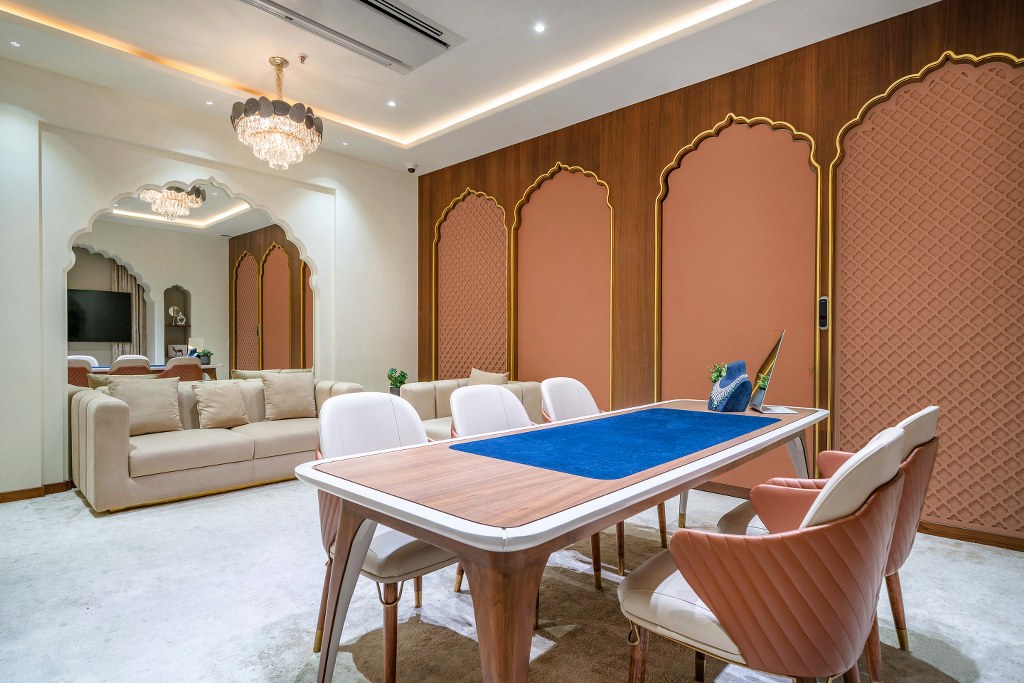 The design uses colors and materials to highlight the evolving spatial experience throughout the store. The ground floor in treated in bright whites with metal highlights, to create a spacious and approchable look. The bridal experience is adorned in a more sensual color palette and softer materials like rugs and fabrics. The exclusive zone uses veneer and deeper colors to give the product display a museum like appeal.
Fact File
Designed by: Swakrit Design Private Limited
Project Type: Commercial Interior Design
Project Name: PMJ Jewellers Flagship Boutique
Location: Hyderabad, Telangana
Year Built: 2021
Duration of project: 8 Months
Principal Designers: Deepti & Ayush Jain
Project Size: 9500 Sq.ft
Architecture & Services by: Tru Designs, Hyderabad
Photograph Courtesy: Ricken Desai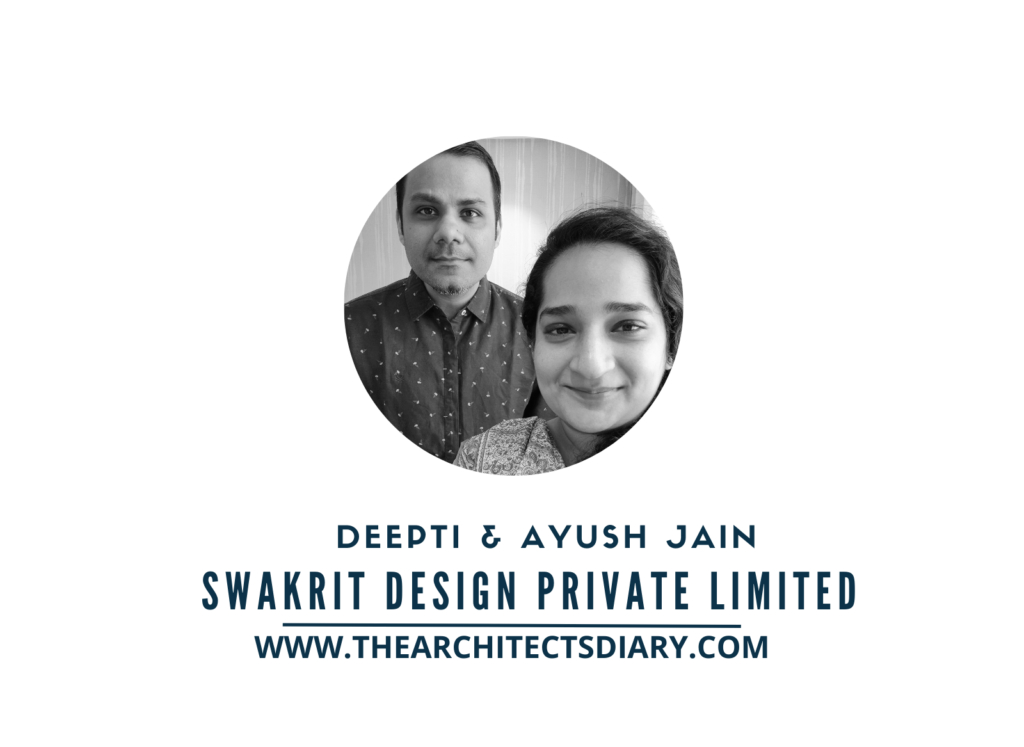 Firm's Website Link: Swakrit Design Private Limited
Firm's Instagram Link: Swakrit Design Private Limited
For Similar Project>>>Earthy Tones and Raw Aesthetics of this Retail Store in Coimbatore