Sophisticated And Well-Planned Workspace | Between Walls
Modern, spacious office space is what the clients had briefed us on from day one. They wanted a sophisticated and well-planned space which would make the work atmosphere more productive. They also wanted it to be Vastu compliant in the best way possible. The workspace was designed keeping in mind these requirements.
visit: Between Walls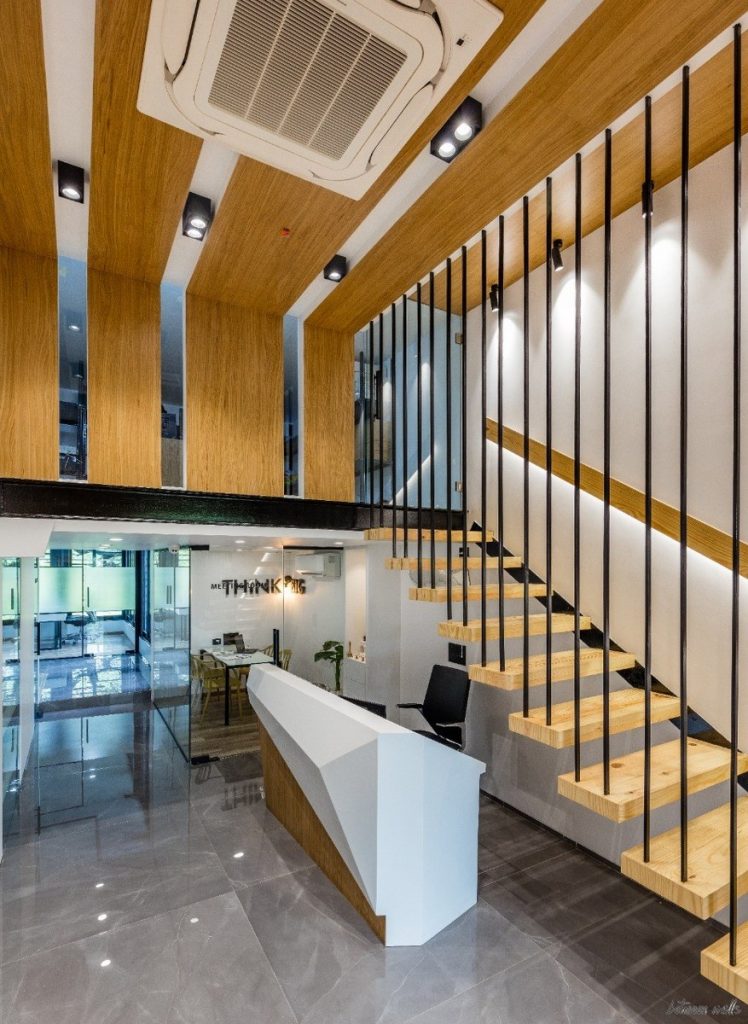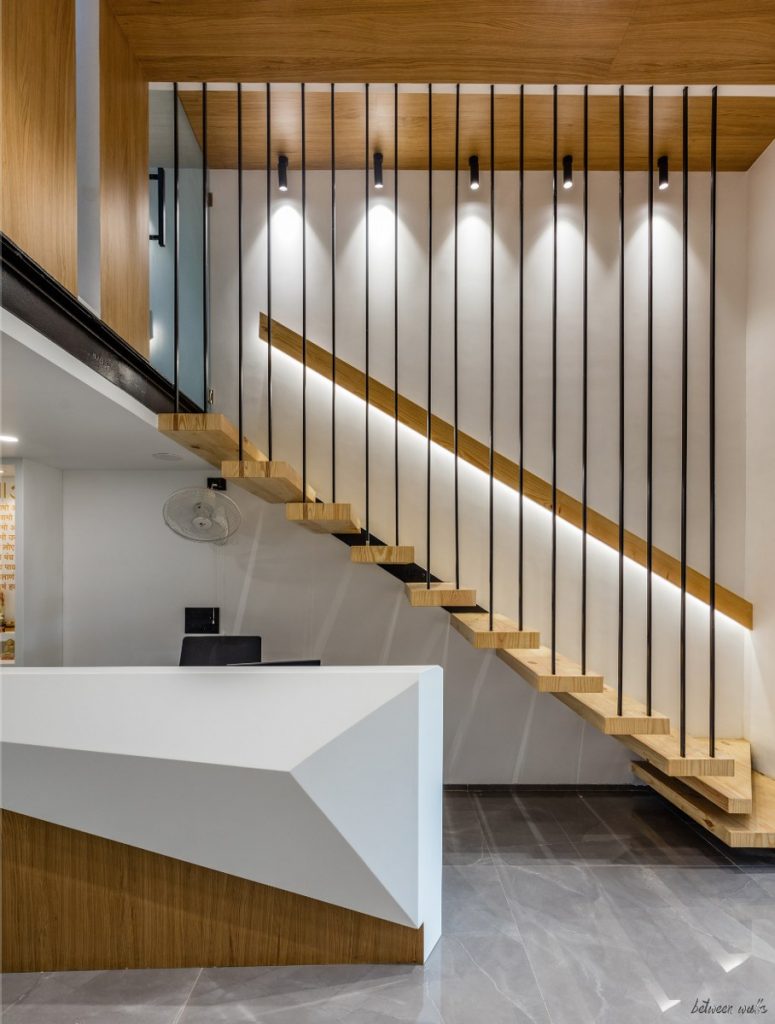 An office is in an area where an organization's employees perform administrative work in order to support and realize the objects and goals of the organization needs to be very organized and well planned. The circulation of space is very important and so is segregated as public, semi-private, and private areas. The atmosphere of tension needs to be catered to with soothing colours and break-out spaces. A comfortable and productive work environment plays a huge role while designing an office space.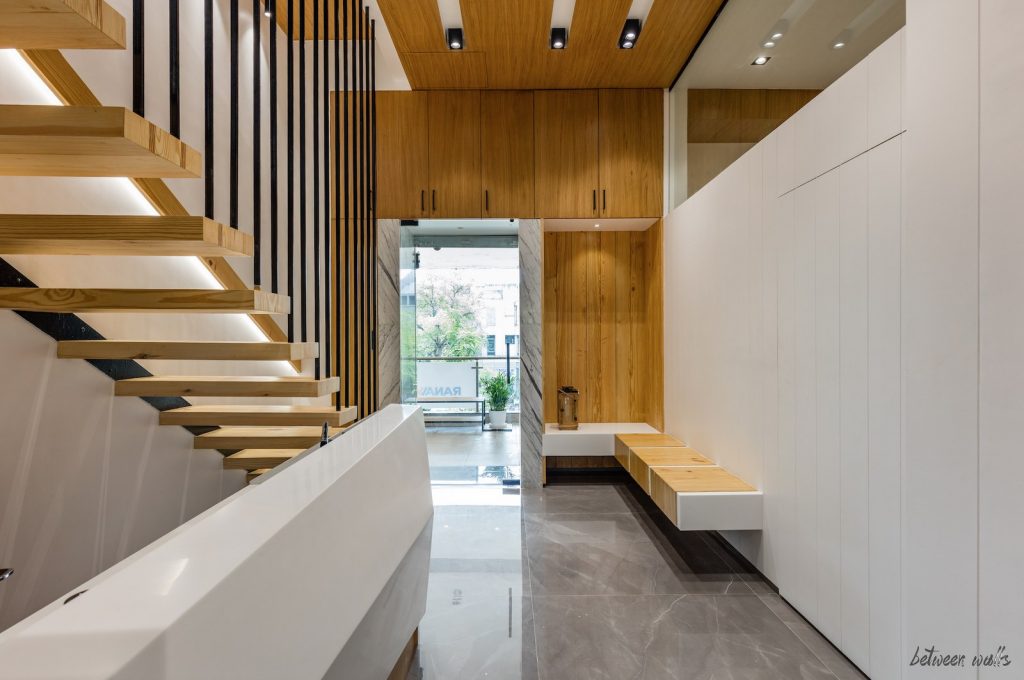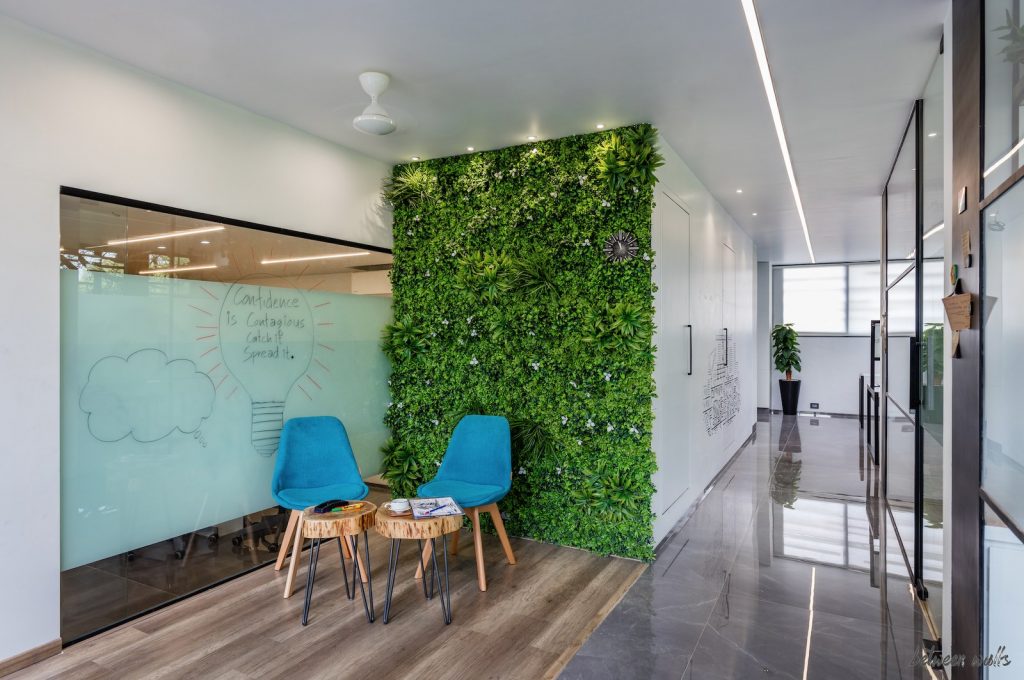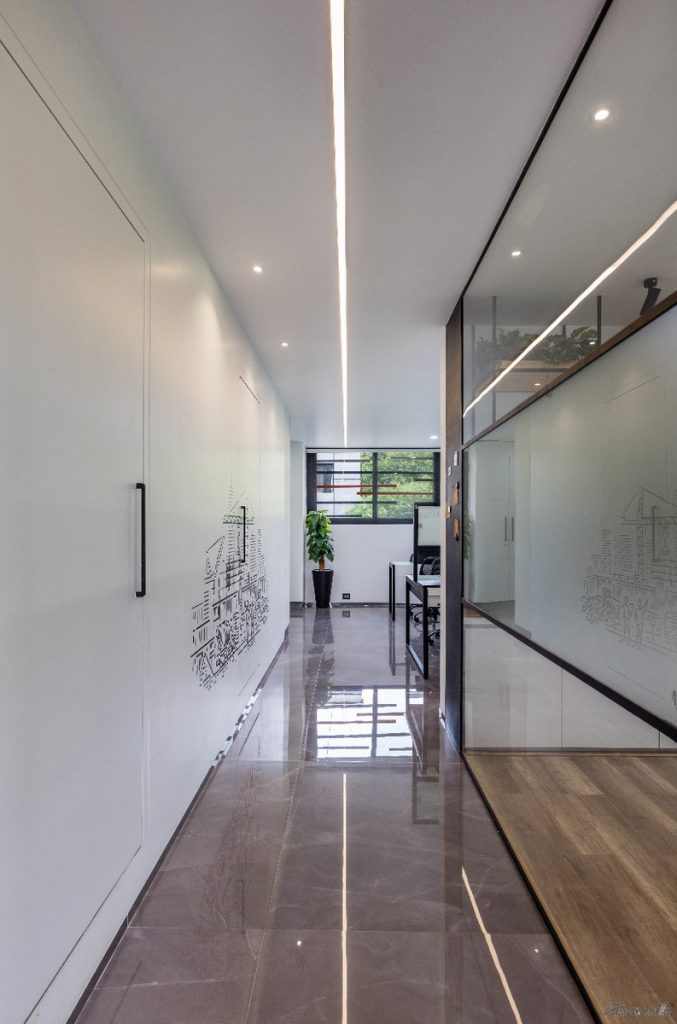 We opted for a classy color palette. The 1850 sq.ft. the office is designed keeping in mind a very clean and crisp linear pattern. Neutral colours like grey, white and brown have been used with splashes of colours in the form of artefacts, painting, and furniture to keep the areas minimalistic. As you enter the space, you will witness the modern furniture, cantilevered stairs, wooden-rich space, and comfortable seating.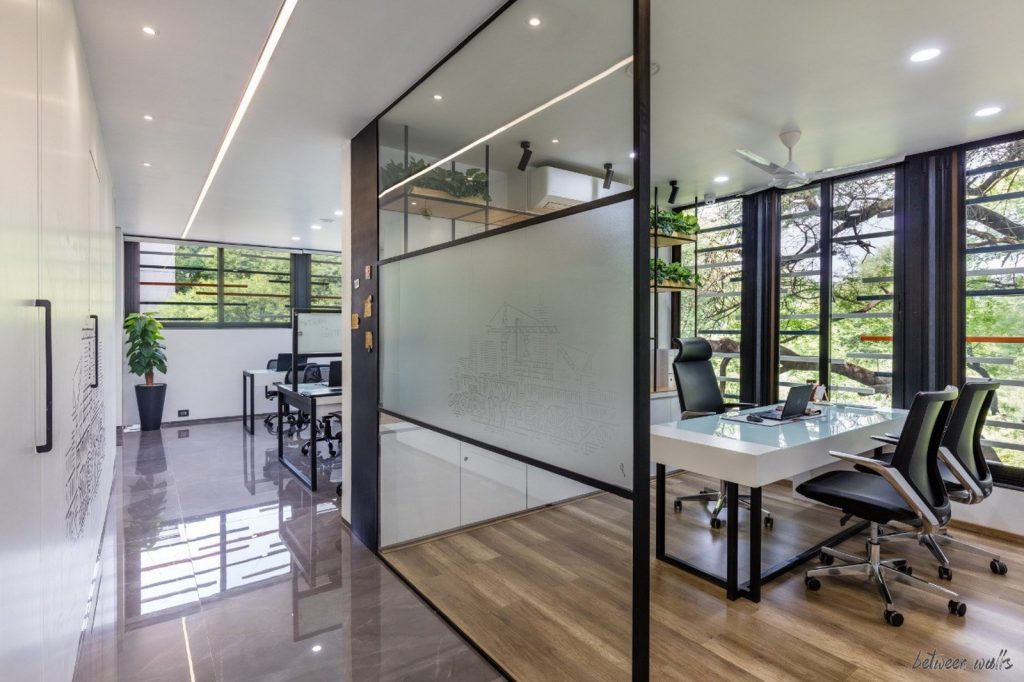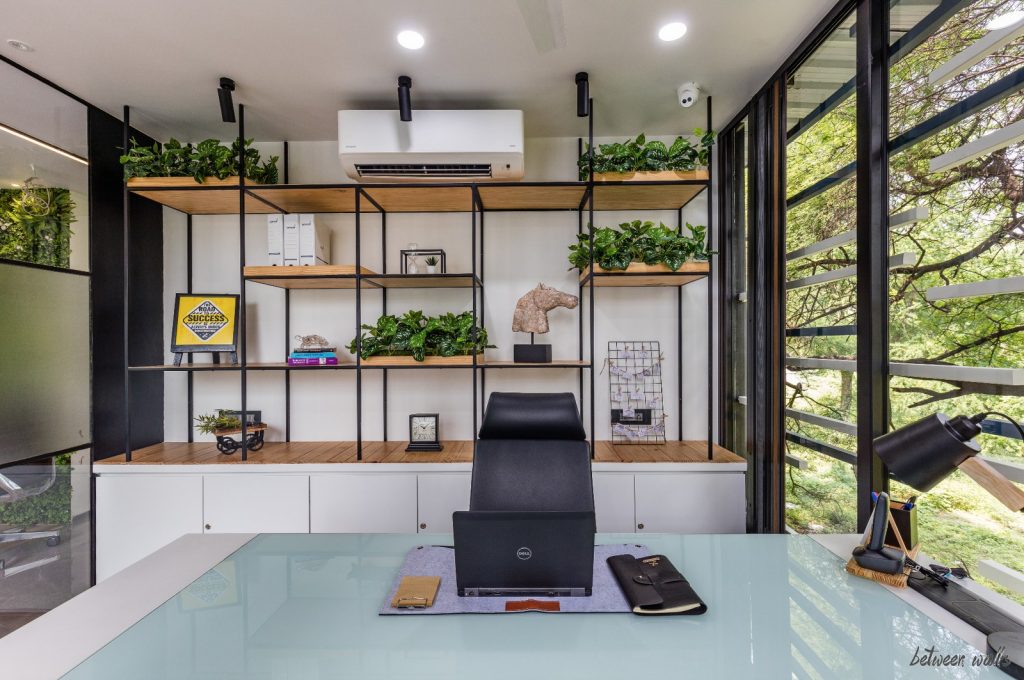 A faceted reception desk makes a very modern entrance with a unique backdrop of MS Rods and wooden cantilevered stairs leading to the mezzanine. Having a conference room is really essential to hold meetings and important discussions. Hence, space needs to be well designed and outfitted with the right tools and interiors.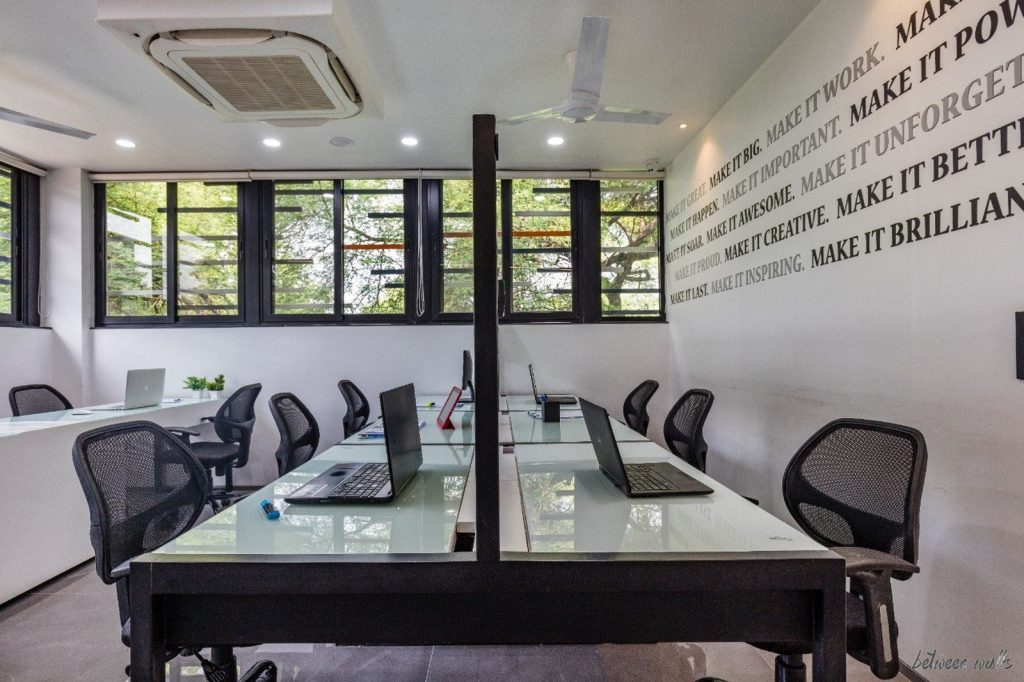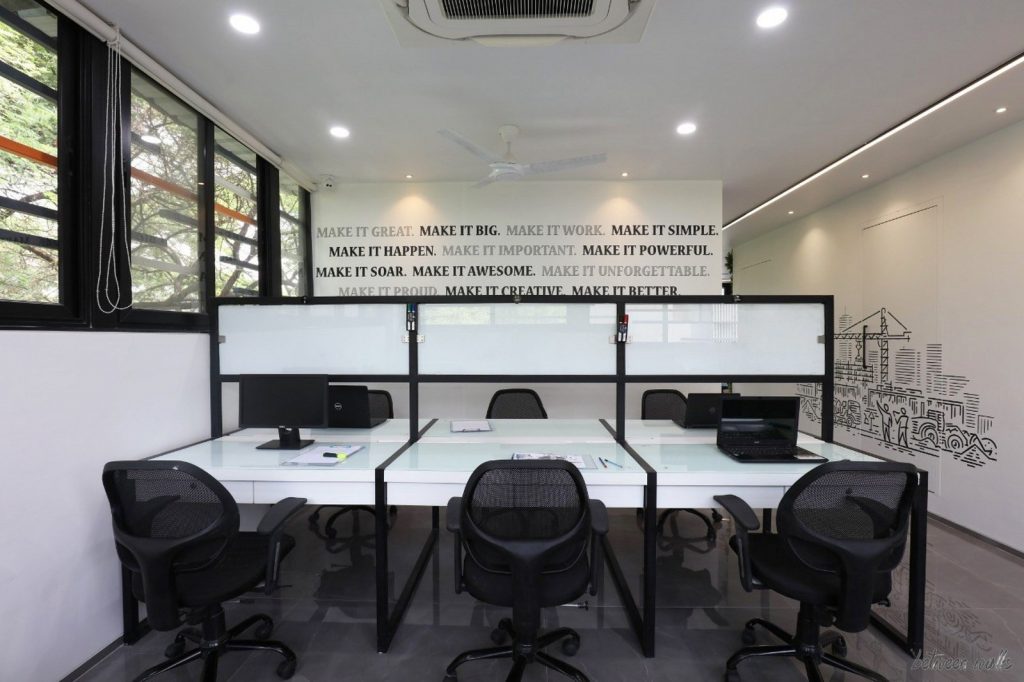 This space is done up in white for minimum distraction, a few great quotes on the wall to inspire the guests walking in, and the room opening to the reception area not making it an enclosed entity. The Director's cabin gives a modern linear concept.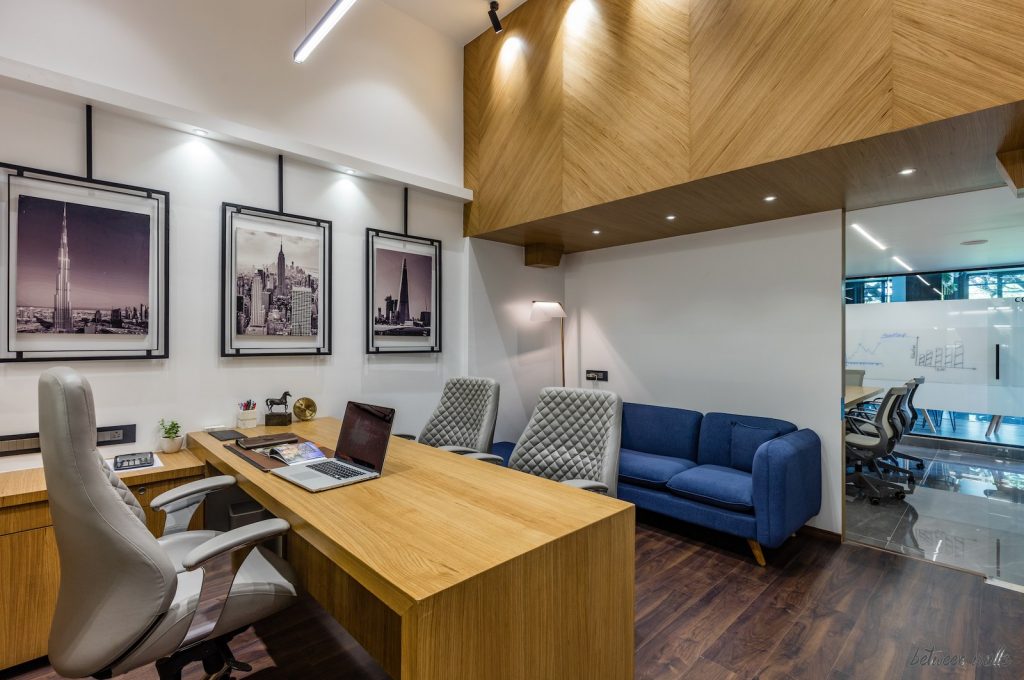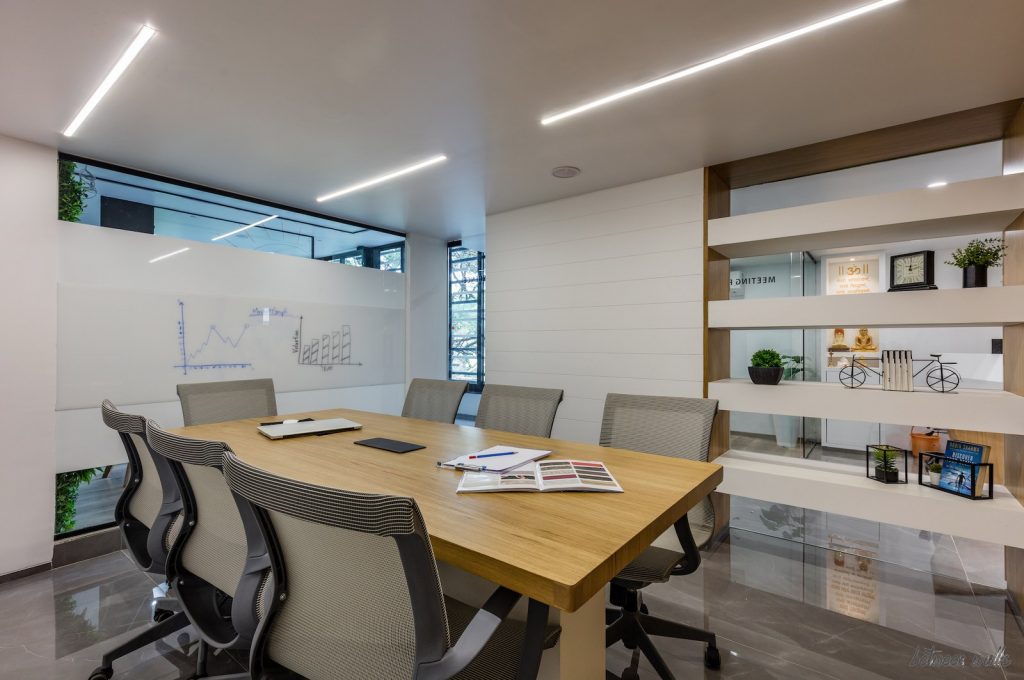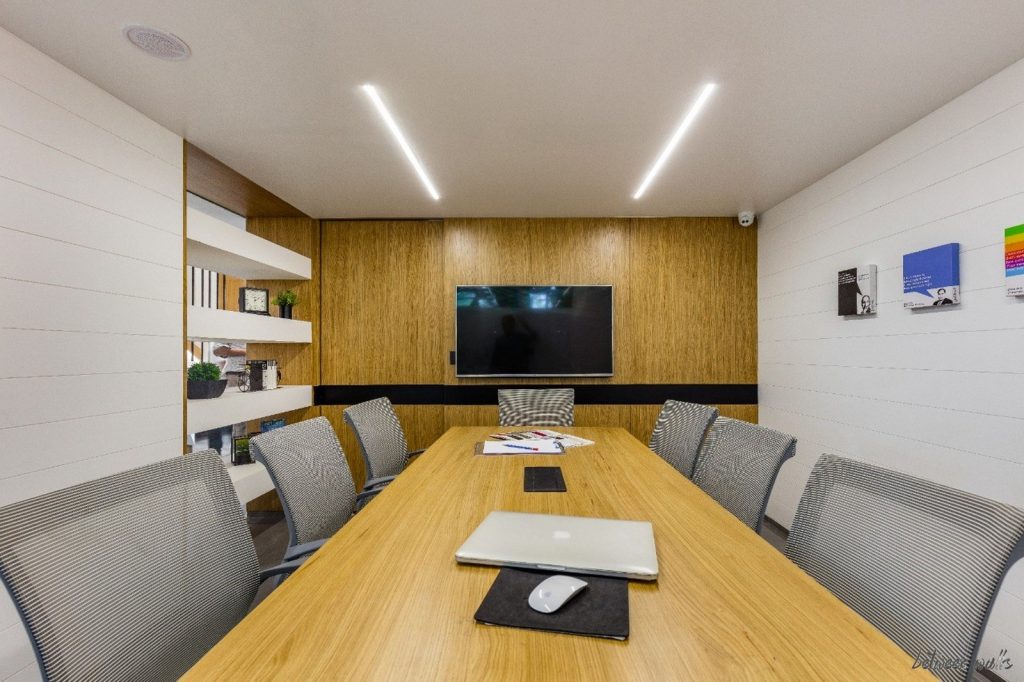 The Acrylic solid surface and veneered back credenza, customized wooden desk, fixed glass partition to bring in light, leave the cabin look more spacious and breathable. This break-out space receives a lot of bright natural light. Wooden flooring, a dash of colour added in these fuss-free lounge chairs and a vertical garden wall that complements and does complete justice to this space that makes you want to unwind. A refreshing spot to unwind over a cup of coffee.
FACT FILE:
Firm Name: Between Walls
Project Name : Office Interior
Location : Pune, India
Typology : Commercial
Area: 1450 sqft + 400 sqft Mezzanine

Photography: Maulik Patel, Inclined Studio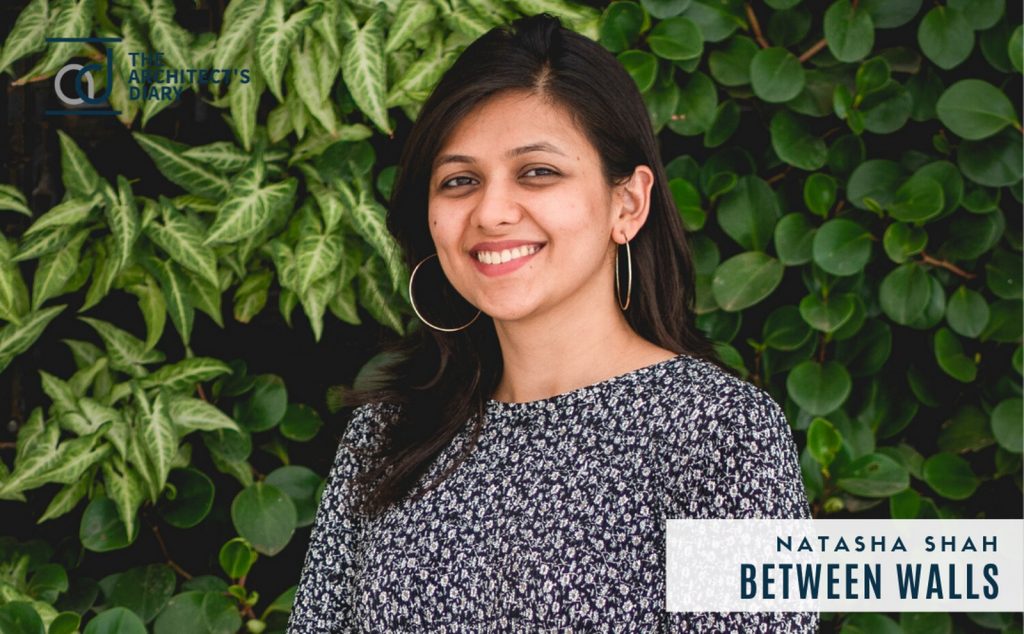 Facebook: https://www.facebook.com/betweenwallspune/
Instagram: https://www.instagram.com/betweenwallspune/