The project consists of a four-story commercial building in Ernakulam, India. The design called for efficiency-oriented structure with minimal sacrifice for aesthetics. Being in a tropical humid climate, a climate responsive façade was required to reduce operating costs. These criteria led to the conception of a perforated Corten steel curtain wall encompassing the four-story structure. In the context of an indistinguishable concrete fabrication, the building ensures a rigid identity and a probable landmark.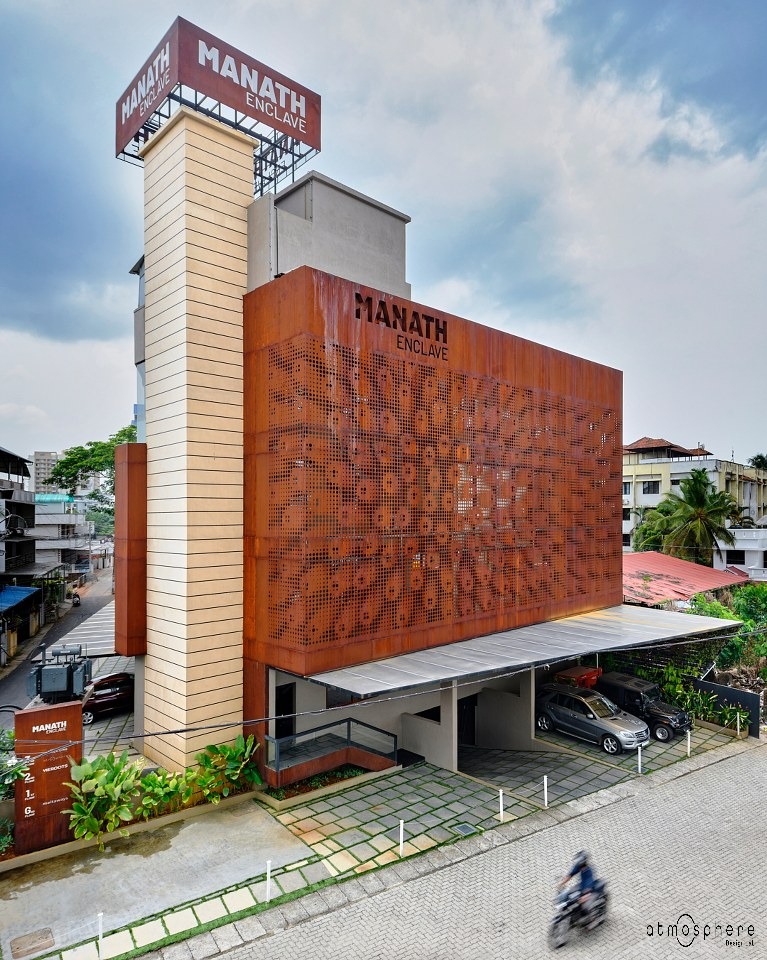 Solving the Work Space Requirements in the Office in an Innovative Way | Atmosphere Design Lab
visit : Atmosphere Design Lab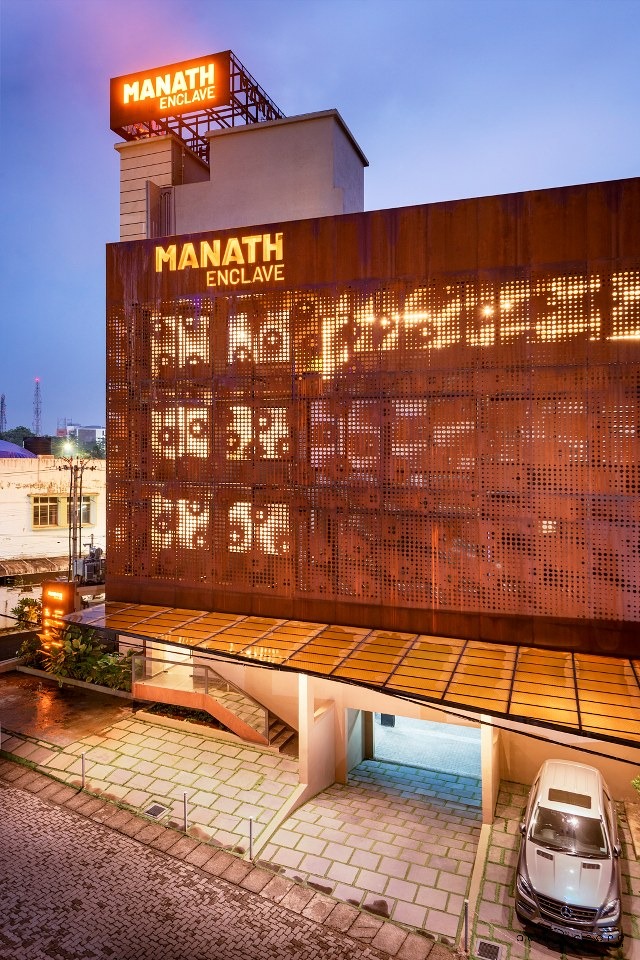 The façade is made using weathering steel-a steel alloy which forms a stable rust-like appearance after exposure to weather for several months. The rusting process facilitated by the forces of nature and panel orientation, evolves with time to form a unique contextual pattern. This painting of rust made by nature is complemented by the laser cut perforated pointillism patterns embedded in the whole façade. The pointillism artwork is a parametric design of dynamic 3D radiation pattern. The façade acts like a parasol covering the building surface like a sun breaker mitigating the daytime heat intake. The light shafts shimmering through the perforations light up the interiors like a series of fairy lights on evenings.
The rustic finished interiors are well articulated by the wooden elements and river tables. The unaltered natural sections of wood juxtaposed by matte finish epoxy fillings characterizes the 6m long monolithic river table. These long linear texture surfaces organize, and differentiates the office spaces. The rough finished concrete textured column and ceiling pierced by the weathered bronze finished ducts invokes a semi-industrial rustic sense to the space. All of this grim sensation is countered using sleek semi frosted glass partitions and playful vegetation and vertical garden. The aqua marine blue textured wall at the end of the office focuses the sight lines and stitches all these elements together.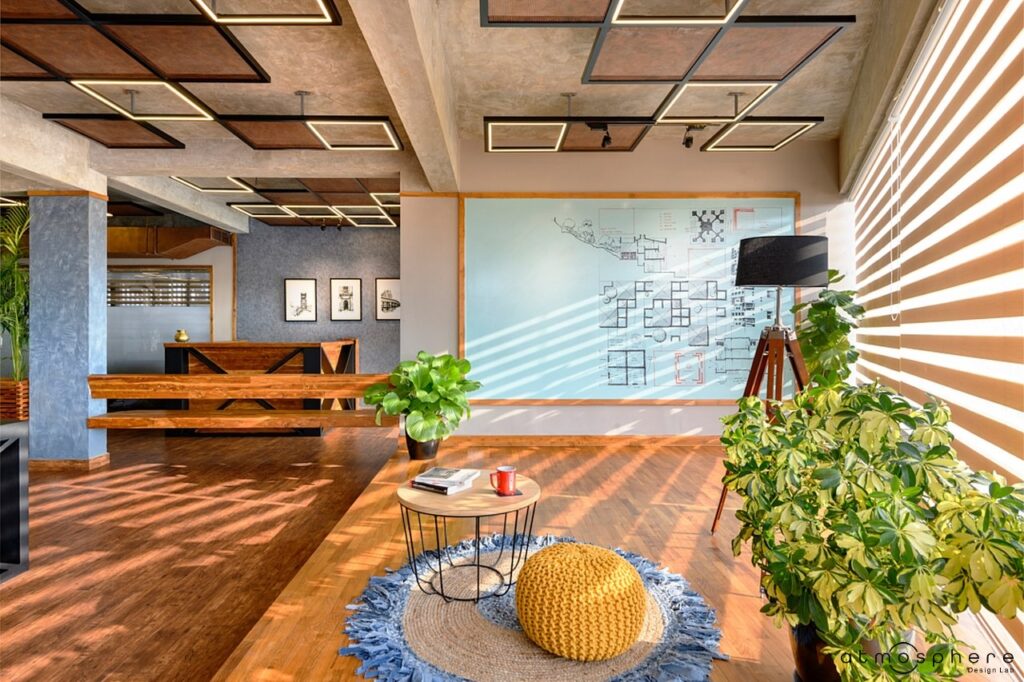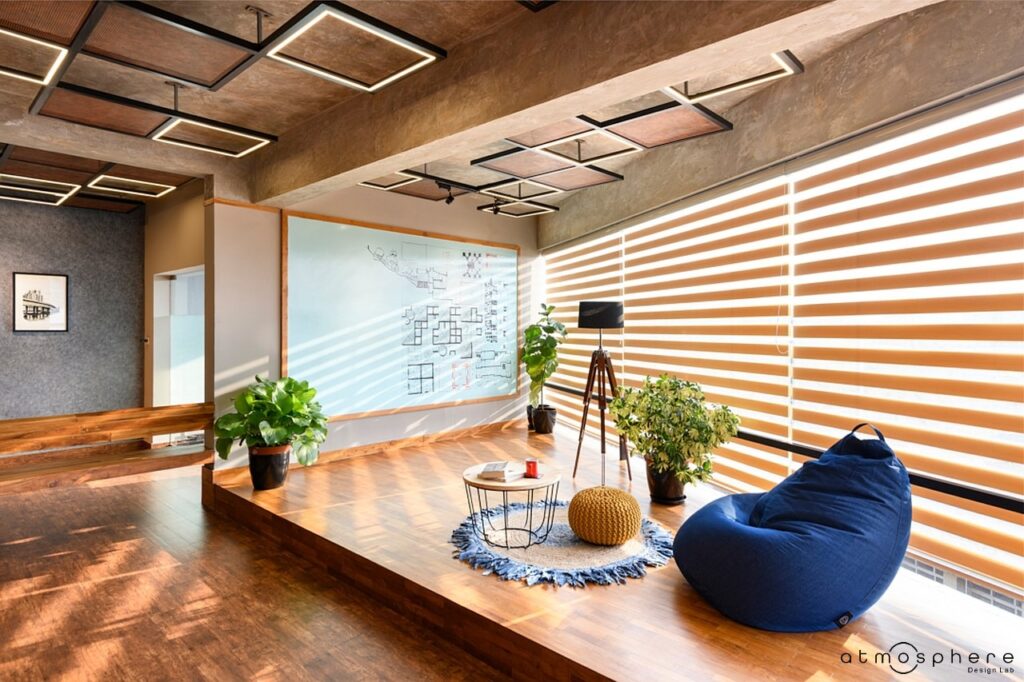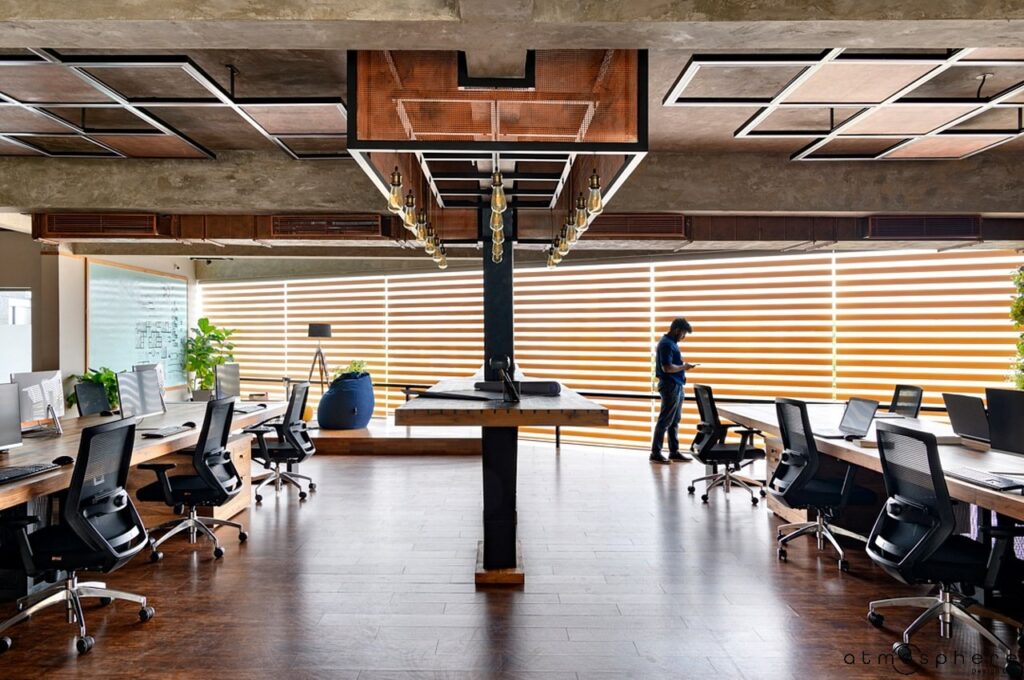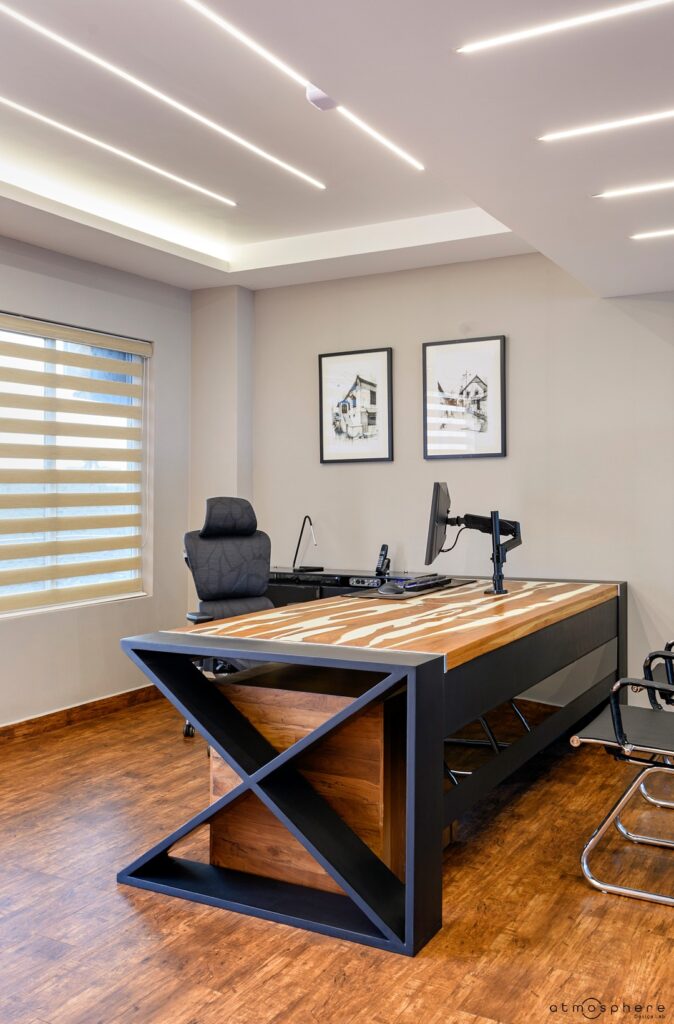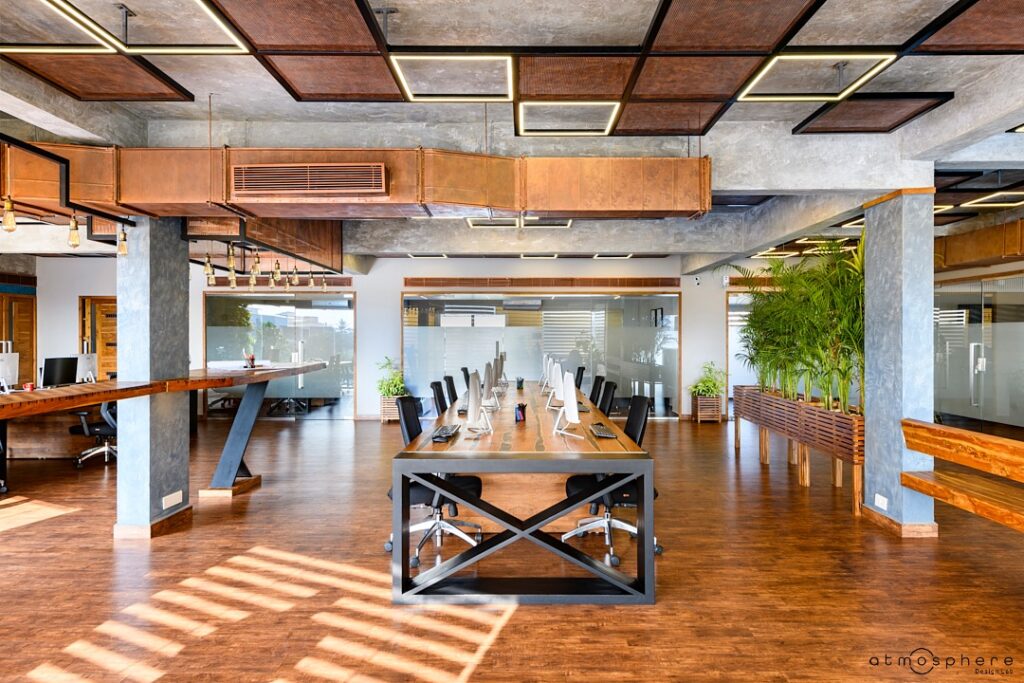 The interiors are dominated by huge epoxy river tables, a hybrid furniture made out of wooden planks and epoxy resin in-between portraying a flowing river. Questing for solving the work space requirements in the office in an innovative way engendered the idea of huge cast in-situ monolithic river tables. Dozens of litres of epoxy resin poured into carefully laid out wood planks in a 6m long single mold, all done on the topmost floor of the building led to the creation of the world's largest epoxy table. The leftover otherwise unusable wood from a previous site clearing is used for the tables in an unaltered way such that the defects like checks, shakes and decay ornaments the table surface. These nature-spun aberrations, finished in matte, provides an organic rustic sense to the table and spaces it embraces.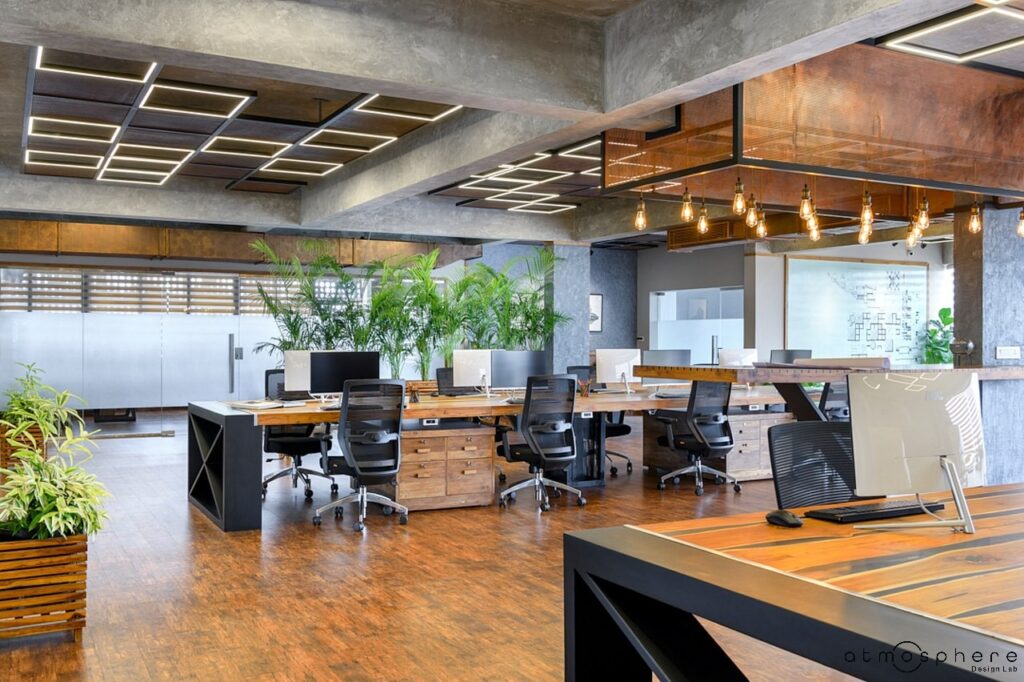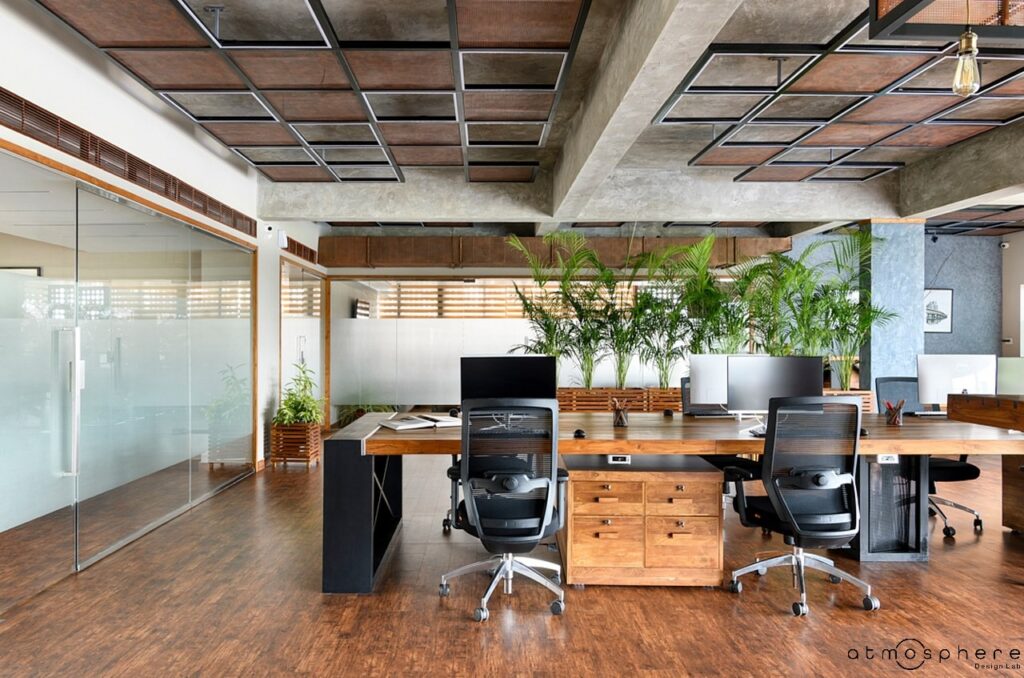 Material Palette of the project : Corten Steel for Façade, Live Edge Teak and Epoxy Resin for Interior Tables, Wood Finish Laminate for Flooring, Rough Concrete Texture for Ceiling and Columns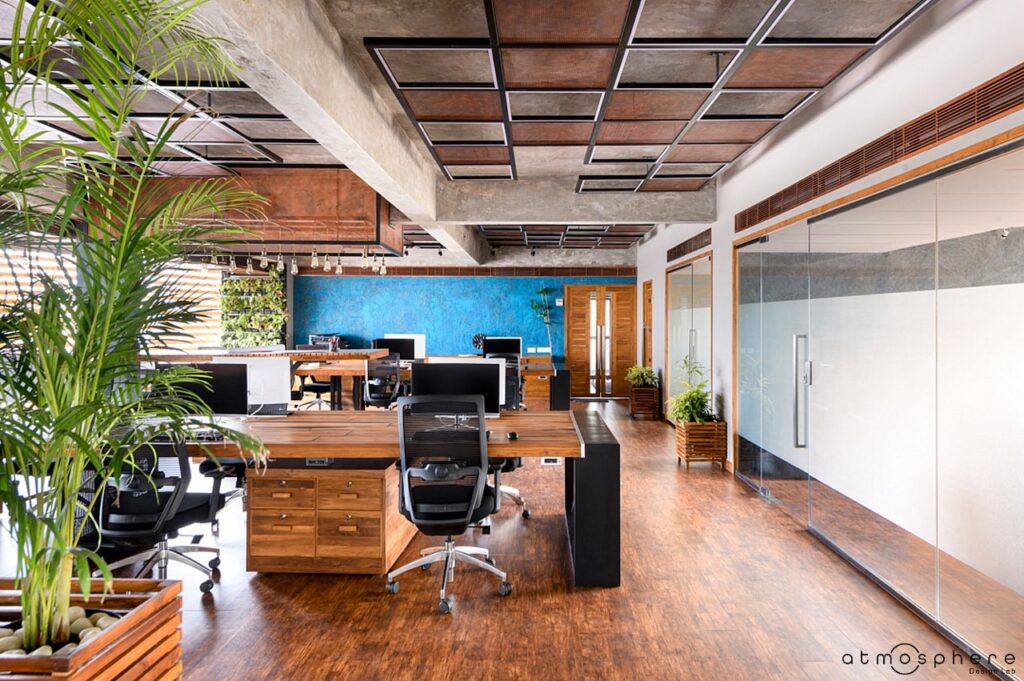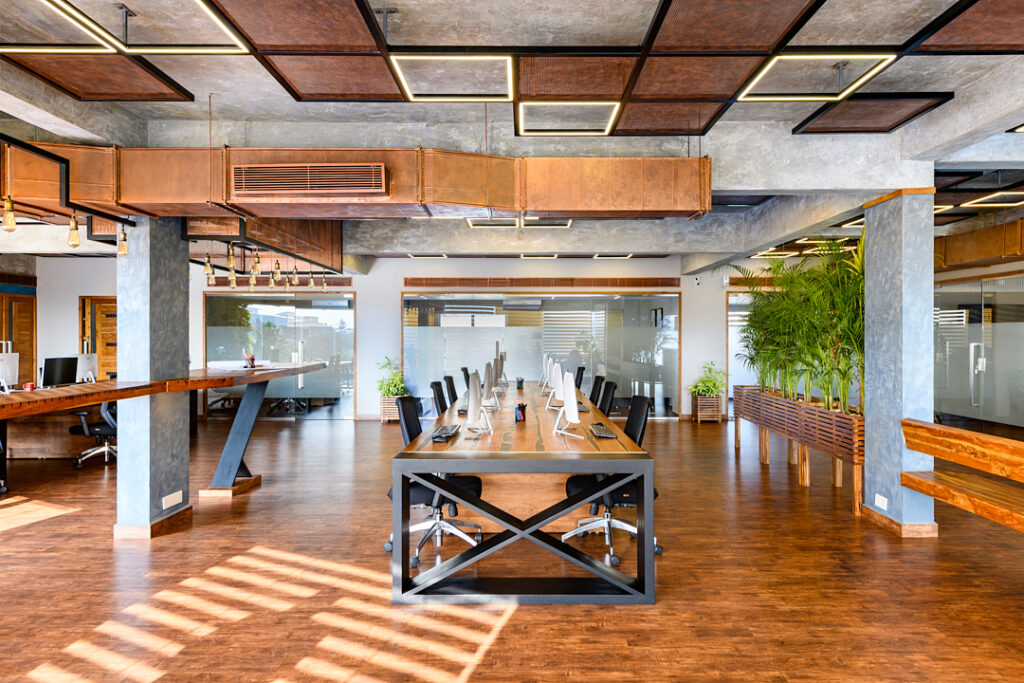 Color Palette for each area :
FACT FILE
Designed by : Atmosphere Design Lab
Project Type : Office Interiors
Project Name : ADL MECONE OFFICE FAÇADE & INTERIOR
Location : Kochi, Kerala
Year Built : 2020
Area : 12,000 Sq. Ft
Project Cost Appx : 50 Lakhs
Principal Architect : Mohammed Shaheen M, Nikhil Rajan
Photograph Courtesy : Justin Sebastian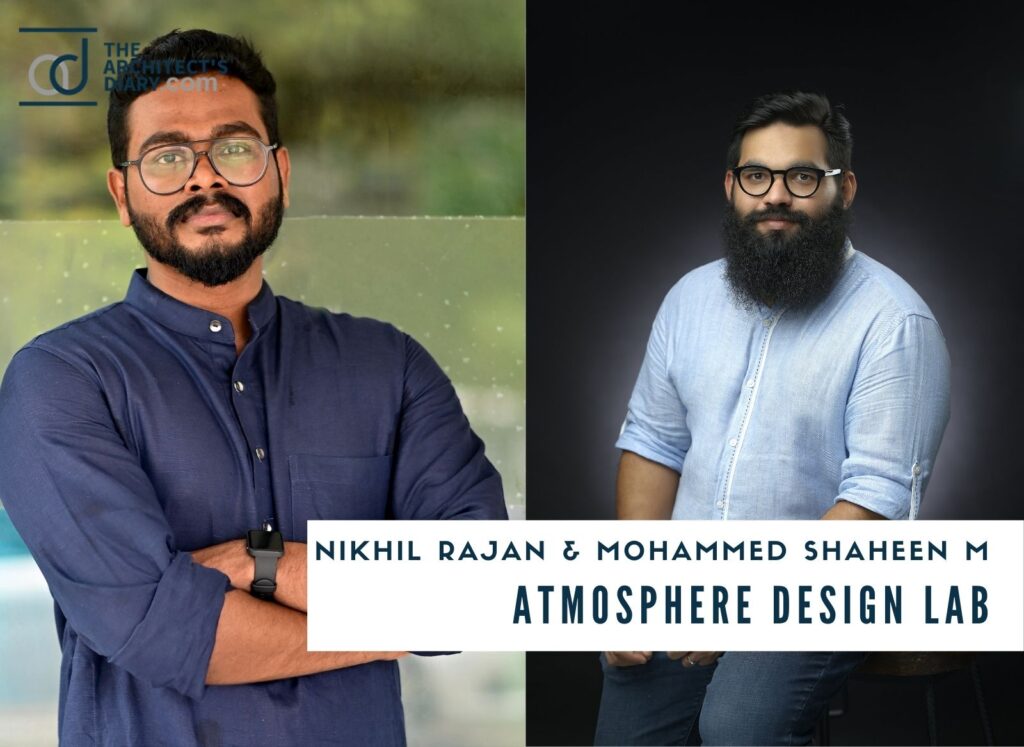 Firm's Website Link : Atmosphere Design Lab
Firm's Instagram Tag : Atmosphere Design Lab