When anyone thinks about furnishing a home, the sofa is one of the utmost desires. There are evolutionary changes in sofa styles with multiple steps of designs. A sofa complements the status in front of the guests. Astonish your guest with the latest sofa set designs at Urban Ladder and let the sofa talk about your social status.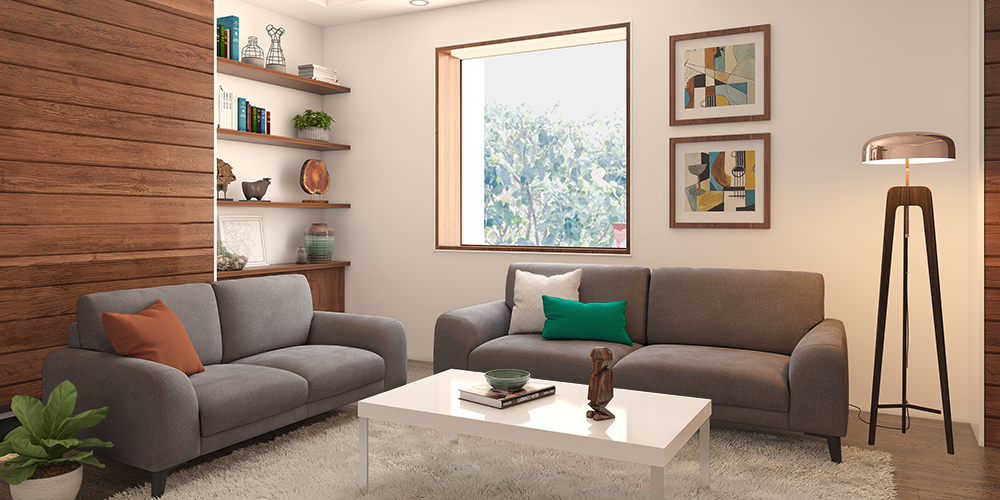 Sofa: The details from ground level
The sofa is a name which is derived from the Arabic world 'suffah', which literally means 'platform used as a seat'. In the 17th century, it is referred to a long seat with a fullback and raised arm-rests on both sides. The earliest surviving types, dating back to the 17th century in Europe, have sides that let down for conversion into a bed.
Davenport was often referred to as a synonym for sofa, especially in the US and New York. The next generation generalized the term by saying sofa. In the 19th century, the sofa was also named as a large upholstered couch. But as time passed, the sofa is the most common and easy term to speak.
The attributes and features any sofa has:
There are some key attributes that are highlighted in Sofa. The following features differentiate a sofa from a normal chair –
More seating space: A sofa has more seating space than normal chairs that were being used in the early eras.
Soft plump cushions: The cushion's support makes a person comfortable to rest which was not available in those old-fashioned chairs.
May act as bed: Alot of sofas are coming up in the market with a built-in bed system that makes it easy to convert it into a bed.
Various designs of Sofa: the changes with the style
There are a variety of designs that are available. It will be difficult to explain every kind of sofa in detail. Therefore starting from the generic one and will explain 5 kinds of designs of the sofa –
Sectional Sofa: It is a multi-piece sofa that can be arranged in multiple manners. The early Victorian era sectionals were primitive being two or more sofas that were pushed together to form a larger sofa.
Mid-century Modern: This style of sofa is all about minimalist design and clean lines. From the 1930's to the 1970's mid-century modern furniture reigned supreme, it is making a comeback and seems like it will stay as it has now passed the test of time.
Sleeper Sofa: This is a popular trend of the current scenario, a sleeper sofa. This is to provide comfort to the guests and give them the ease to rest.
Loveseat Sofa: This is a sofa which has seating space for two people. Loveseat Sofa is thus a fashionable term that defines it quickly.
Recliner Sofa: This is a trendy sofa that is used to comfort yourself while reading or watching TV. But it is not very appropriate for the living room, as it looks heavy.