&nbsp
Slit House | MS Design Studio
We have named this house as "slit house". This name has been derived from the element designed for the elevation of the house by using processed metal screen, which has long vertical & diagonal strips of metal. This screen allows to form an interesting sciography to the double heighted entrance.Designing a timeless house by using combination of traditional & modern elements was the concept we have worked on for our clients Mr & Mrs Arora, which reflects their life style & general liking.The internal spaces has been designed giving earthy touch with contemporary twist by combining materials like different forms & finishes of kota stone, brass ceiling, galicha tiles, kutch art, exposed bricks, wood etc.Each space designed has its unique characteristic yet beautifully blended as one.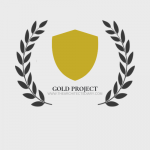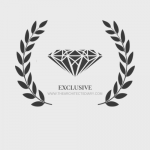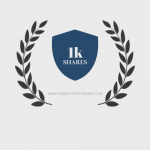 Visit: MS Design Studio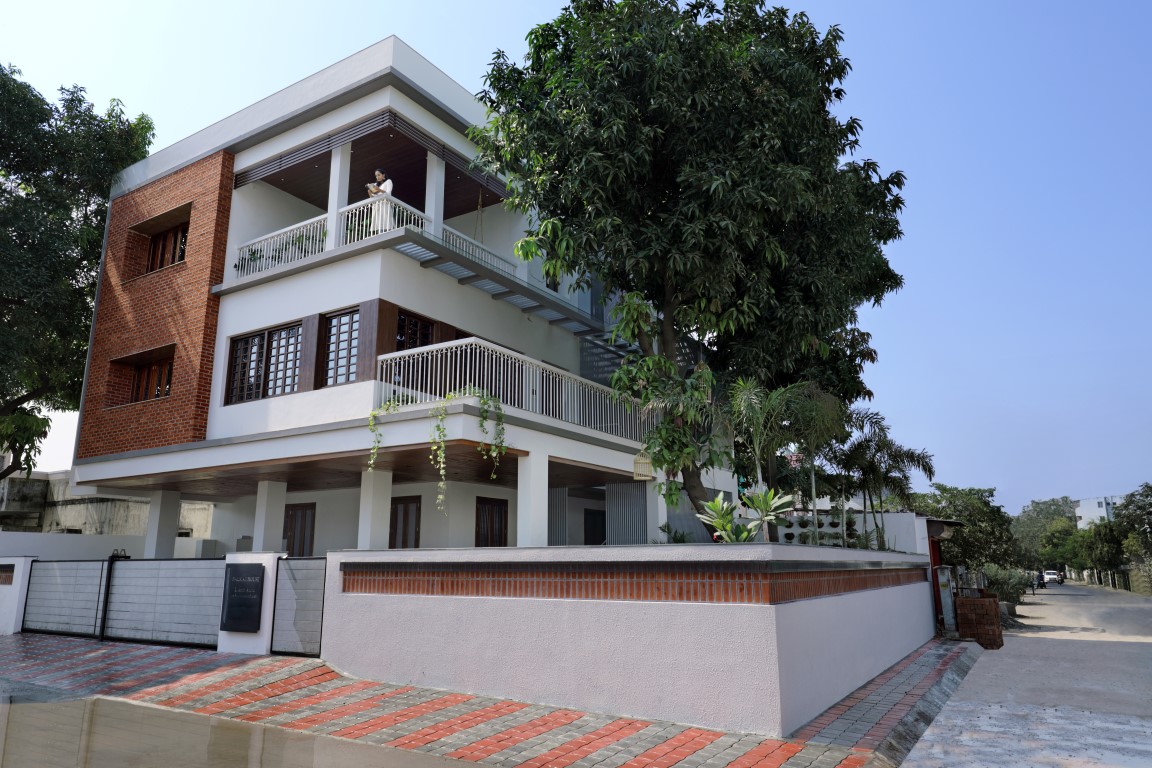 Ground floor has car parking & garden. Two bedrooms and a living room has been planned only if needed in future. So the actual house starts from the first floor. There is an external staircase connecting ground floor to first floor only(double heighted area with metal screen). Then First floor is connected to second & third floor by an internal staircase. Lift has been provided too.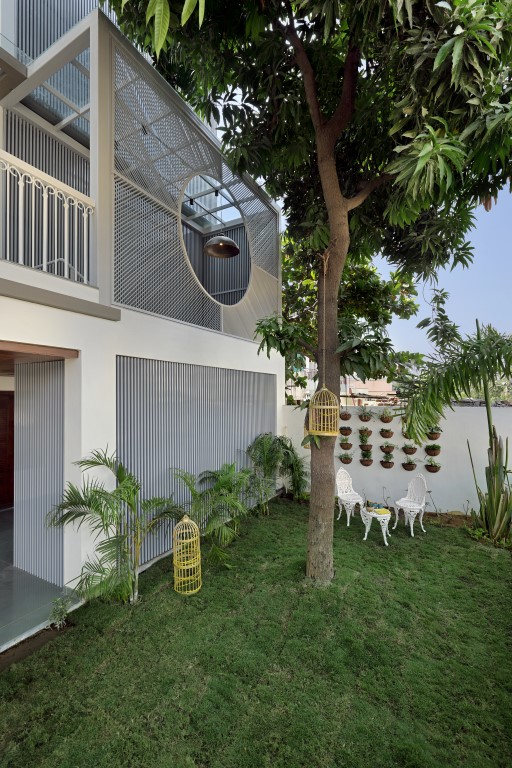 First Floor:- Double heighted entry/foyer, balcony/passage, living room, kitchen, mothers bedroom & a powder toilet.
Second Floor:- Pooja, Master bedroom & children bedroom.
Third Floor:- Lounge seating/casual seating connected with open terrace, & powder toilet.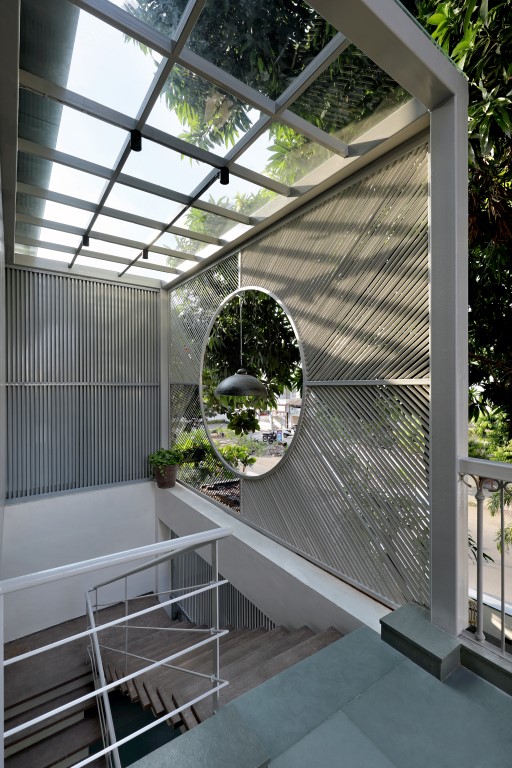 Living Area
An attractive door opens up to this living room which has been detailed with brass and wood carving. An overall design of living room, kitchen & dining area acted as one huge space, so to break the visual connect & direct the flow we came up with an idea of introducing a finely designed jail as an element, which some what separates or gives little privacy to the dining area.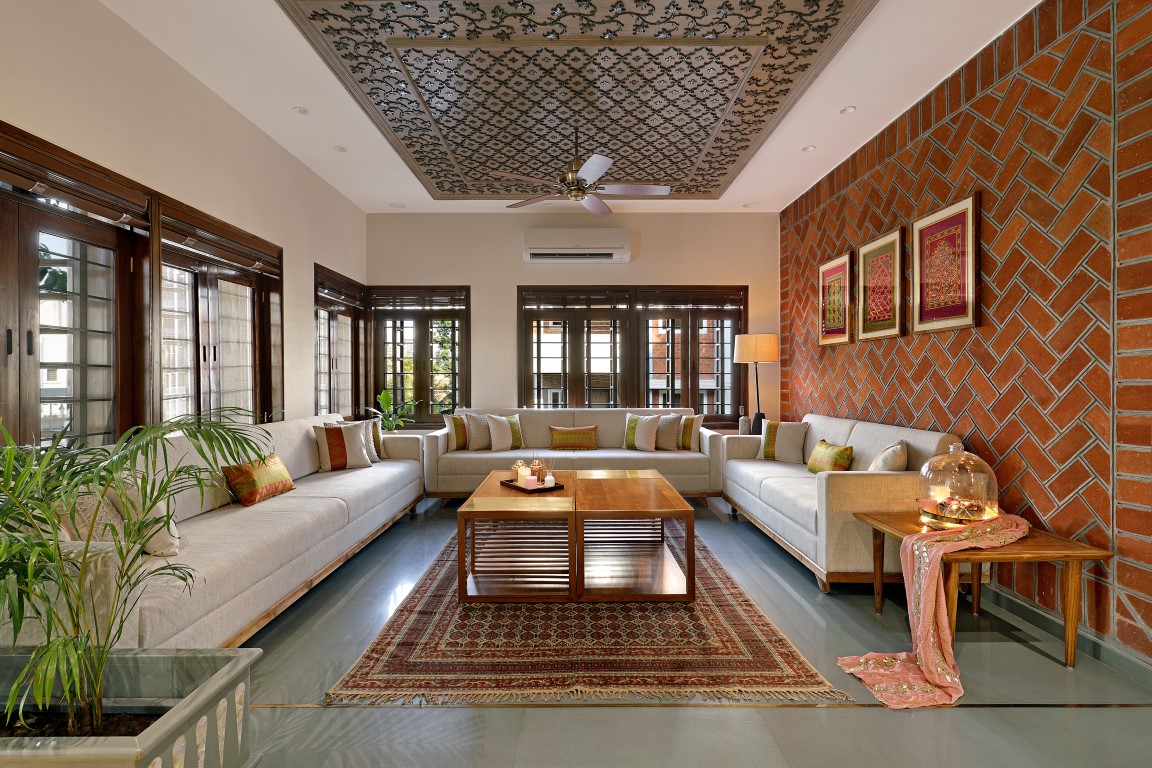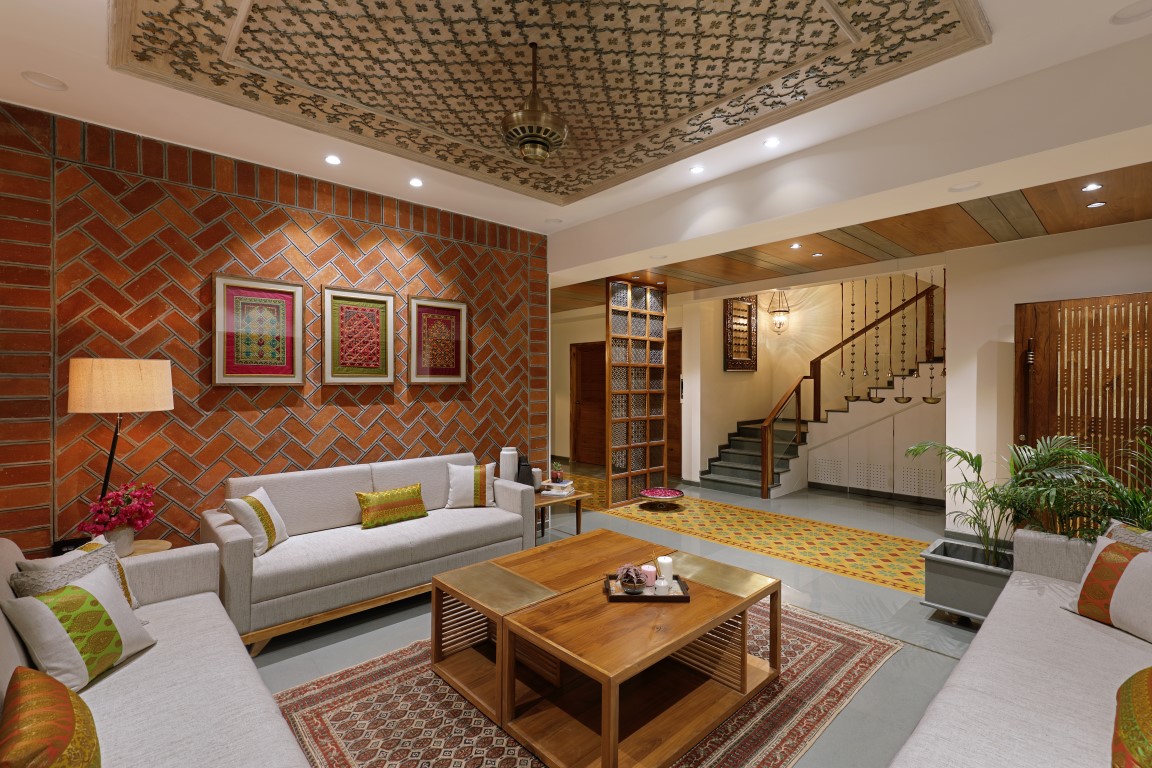 The overall composition of the living room is very simple/minimal yet striking; where two side openings with unusual pivoted windows brings in considerable amount of natural light & one side wall is cladded with exposed brick in herringbone pattern which add on to the space. Keeping the sofa plain creamish white & custom-made cushions as highlighters gels well with over all setting of the living room.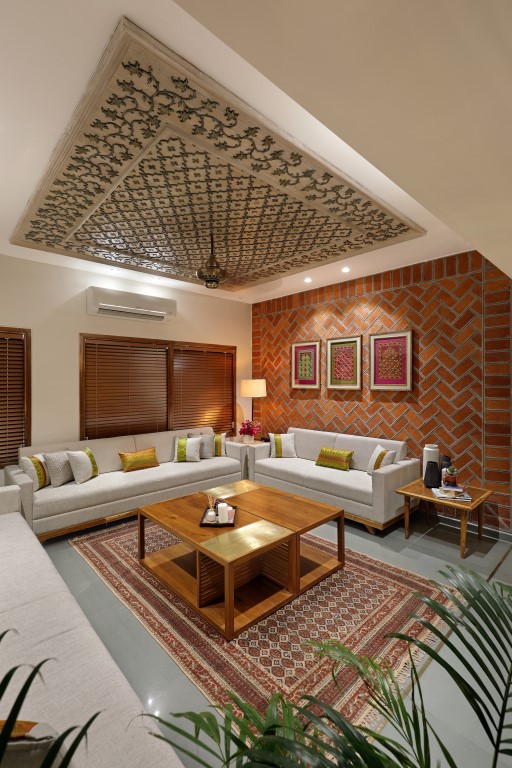 Just outside this living room is a balcony or entry porch which is a breathing space to the built mass & has been enhanced with multicolored river finish kota stone. This balcony also plays a vital role in beautifying elevation with its ornamental element like traditional hand rail.
Dining Area:-
Dining table has been placed at the end and center of the passage which has been highlighted with galicha tiles, brushed stainless steel finish hanging lamp. The dining table is custom made on site with detail. The table top is of multicolored mirror finish kota stone placed diagonally in center with plain mirror finish kota stone border with chamfered edge to reduce the heavy mass, and so that the designed wooden base can be seen easily. Beautiful Moroccan plates placed symmetrical on back wall plays as elegant back drop to this detailed dinning setting.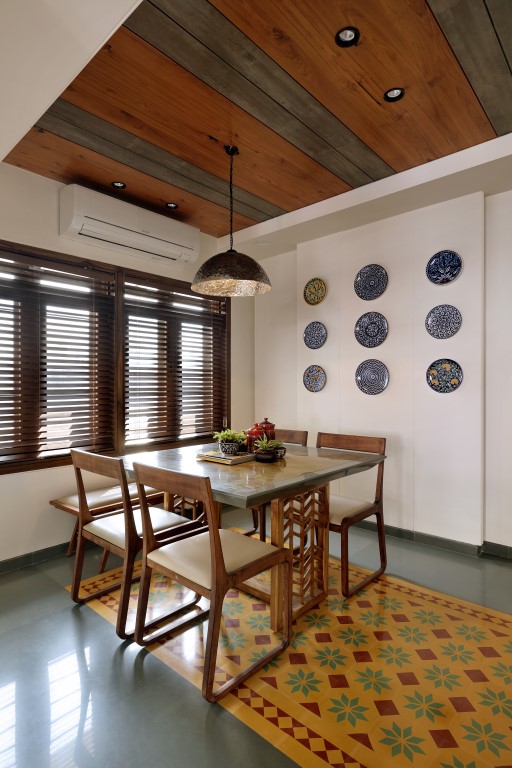 Mother's Bedroom
This bedroom has specifically been kept white in color to give minimalistic/mature ambiance. The flooring has been highlighted with 6" x 6" multicolored kota stone in a longitudinal patch. wall behind bed has carved white MDF which gives elegant look to the overall room.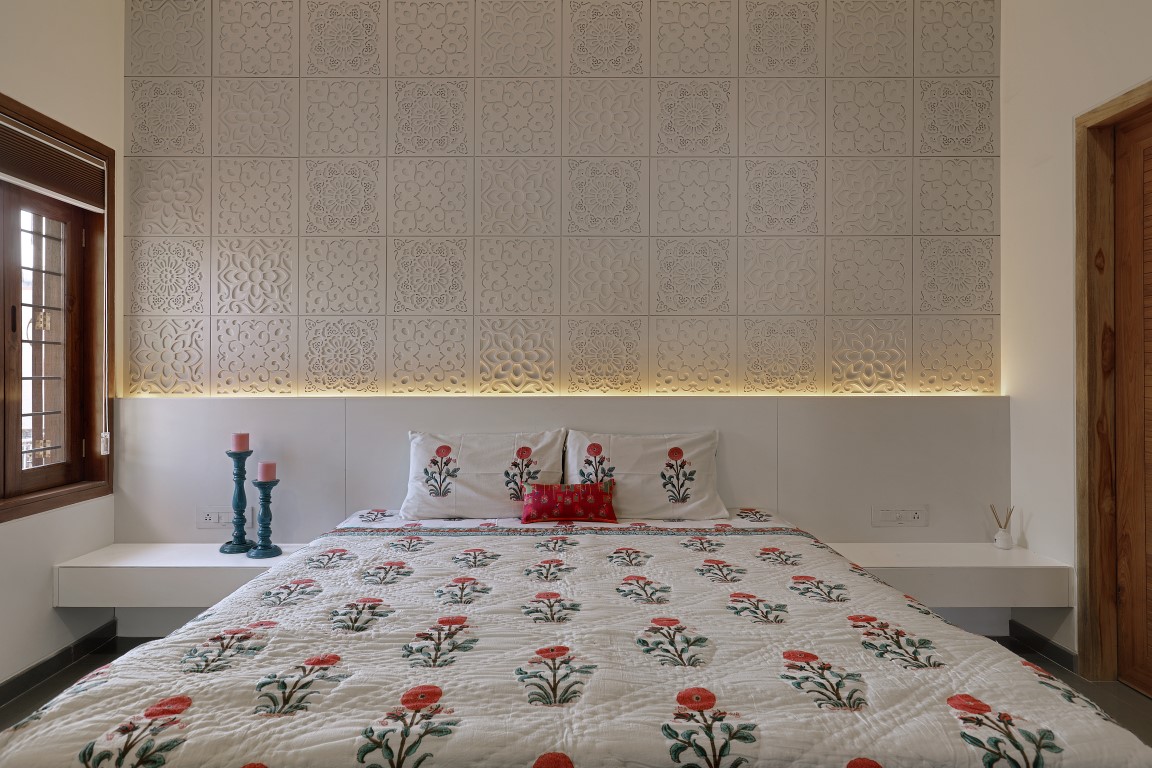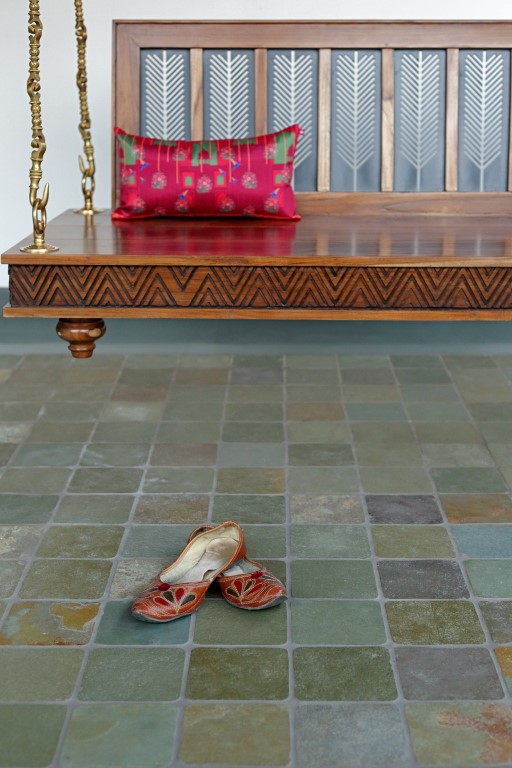 Children Bedroom
The very first thought arises for designing a space for children is – vibrant, interactive & motivating. Where each corner designed gives them positivity & learning. Apart from fulfilling the basic necessities & usability of the space by its functions, it also gives a ray of sunshine to the one using the space. Sensitivity towards designing is wisely addresses by the graphics painted on the two walls next to both beds.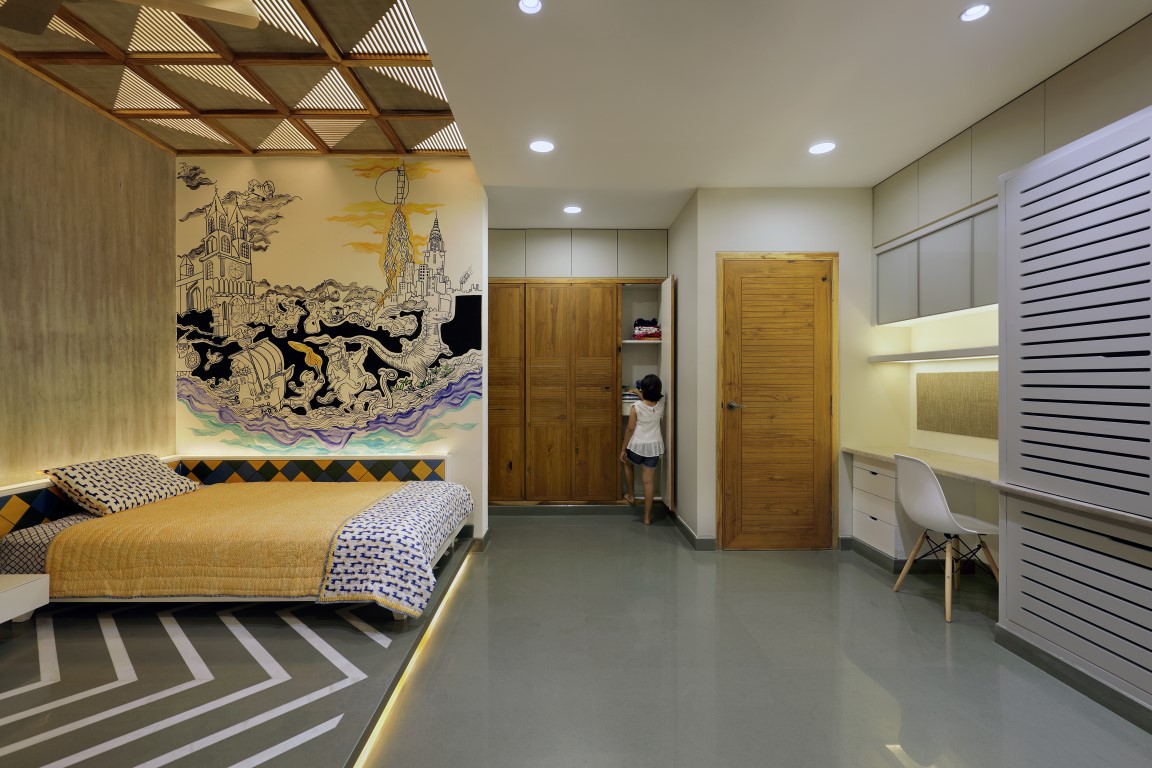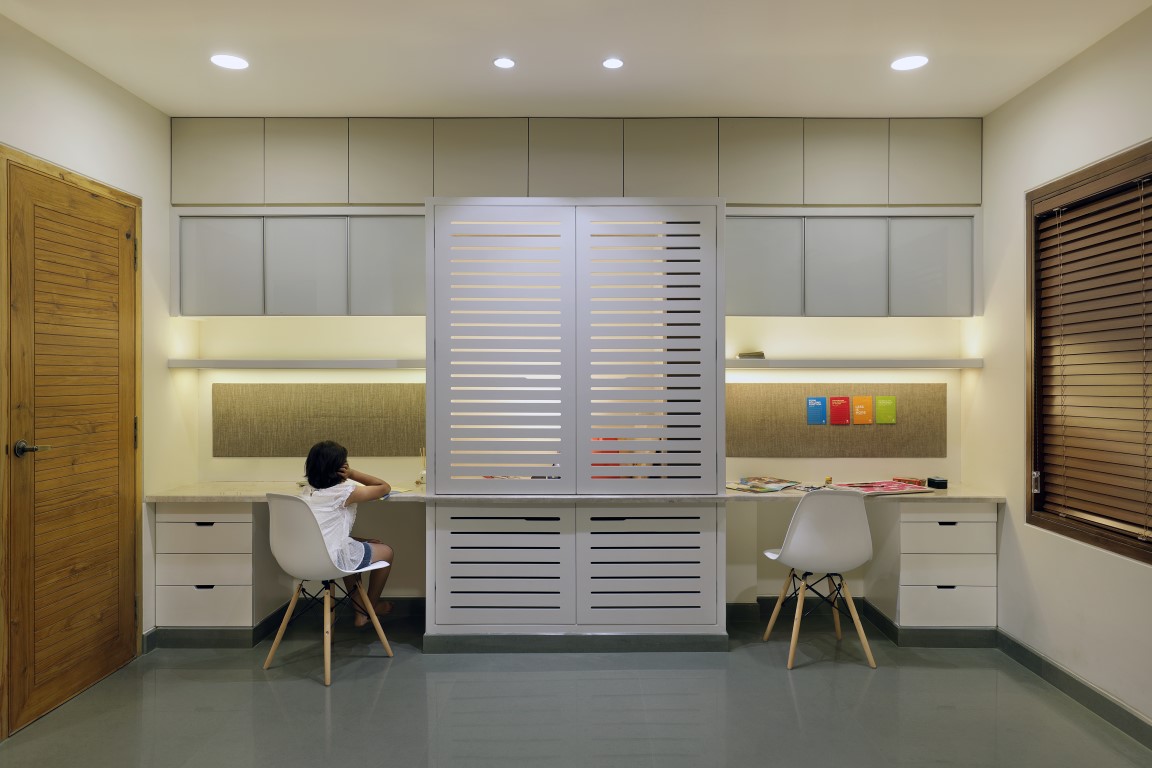 By not following the stereotypical idea, we came up with the concept where these painted graphics indicated mythological stories & the narration of the history of India or evolution in general. Motive behind this is that such large painting would help develop curiosity in children, also makes learning at school or in general fun & playful. Also when they come of age this would help them relate to the life lessons as well. We have tried to use minimal color palate for this painting, as this room should not be liked for a very short time by the children who are going to use it.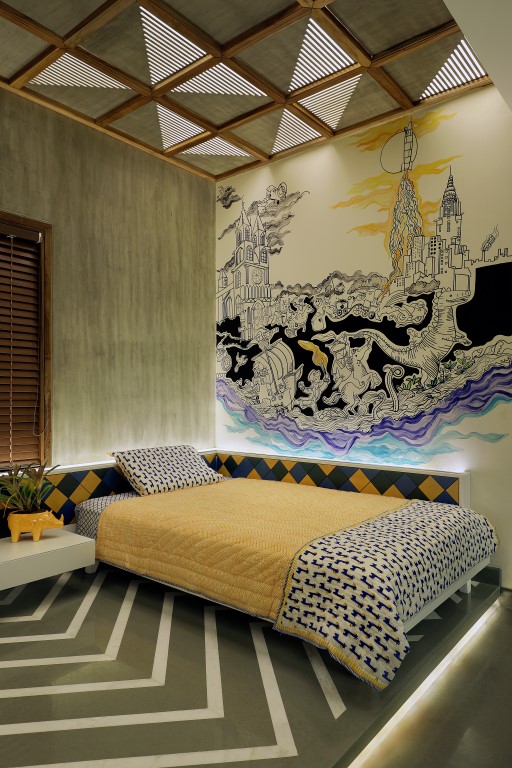 Master Bedroom
This bedroom has a poster bed with back wall with cement grey paint, to highlight & compliment the metal motif in bed back. Opposite wall has a full height wooden panel with highlighting motif in vertical pattern. There is a door to dressing hidden in this designed partition(we did not want to highlight it). Kutch art frames & parallel kota floor mix form/pattern design are highlight of this bedroom.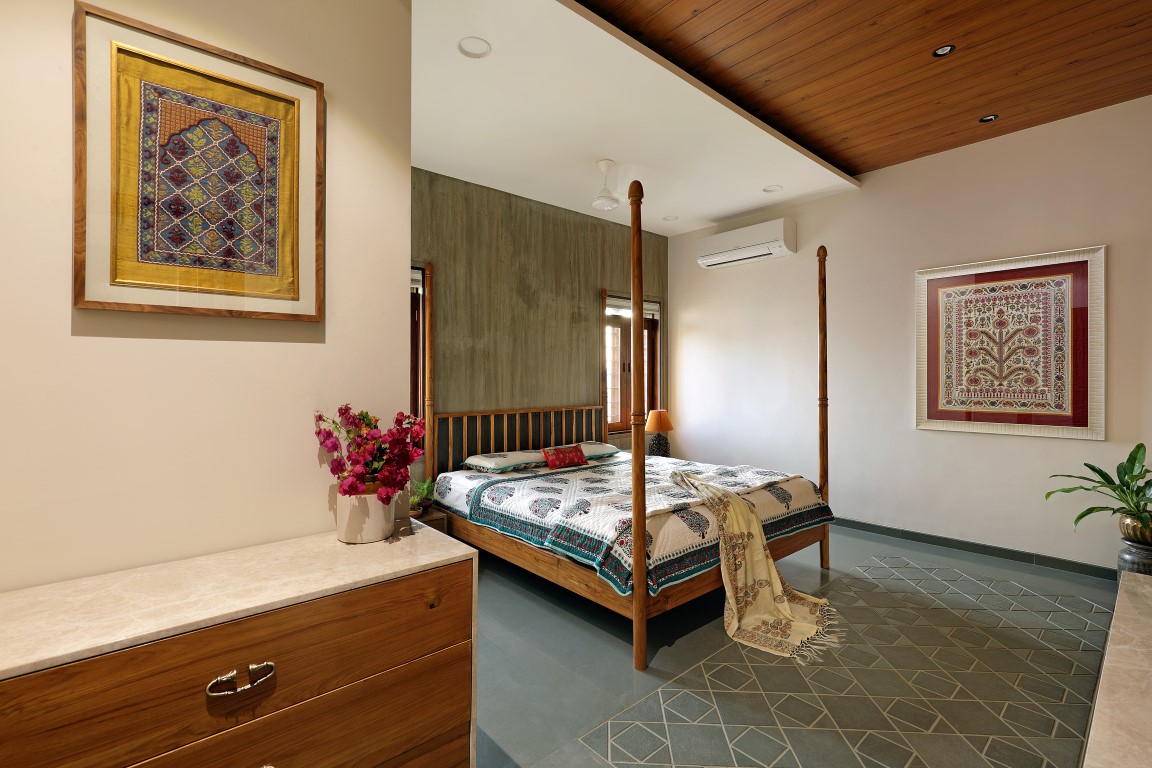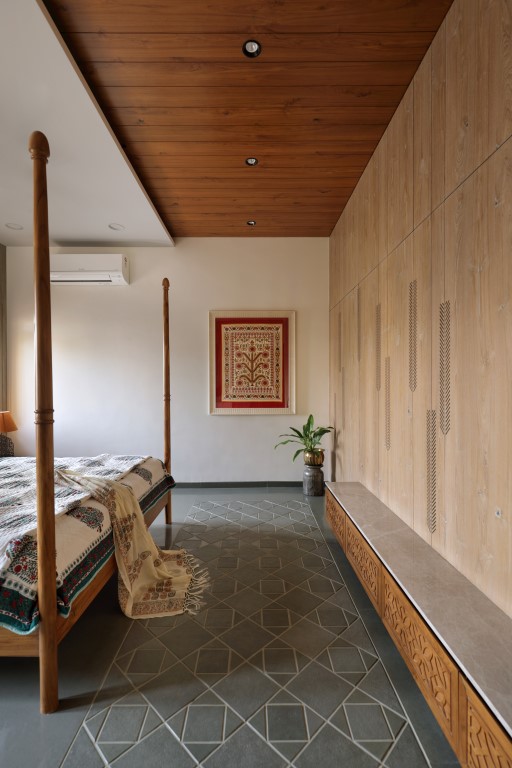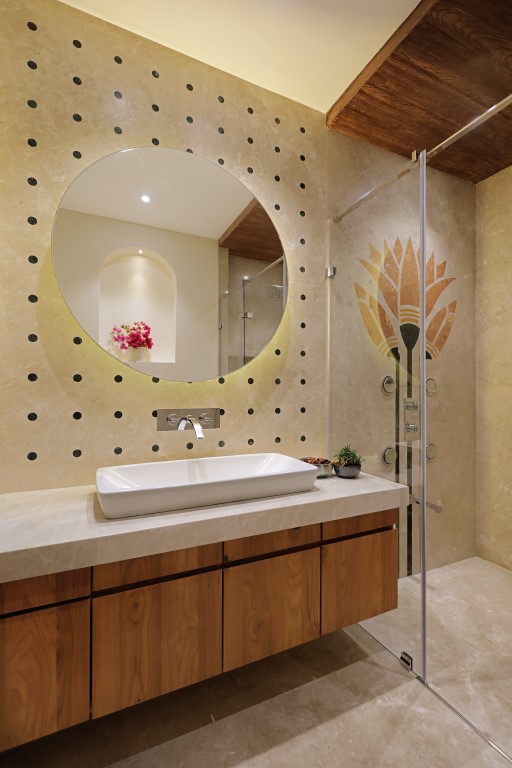 Lounge
This is for small gatherings/ fun space. It is connected to open terrace & hence gives a fresh feel. Flooring is highlighted with galicha tiles. Low seating sofa has been placed above wall which has circular perforations & tinted motif glass which are highlighted with niche lights. In ceiling we have used bison panel and wood. Metal sliding folding shutters (used between terrace & lounge for safety) & circular perforations with glass are highlights of this area.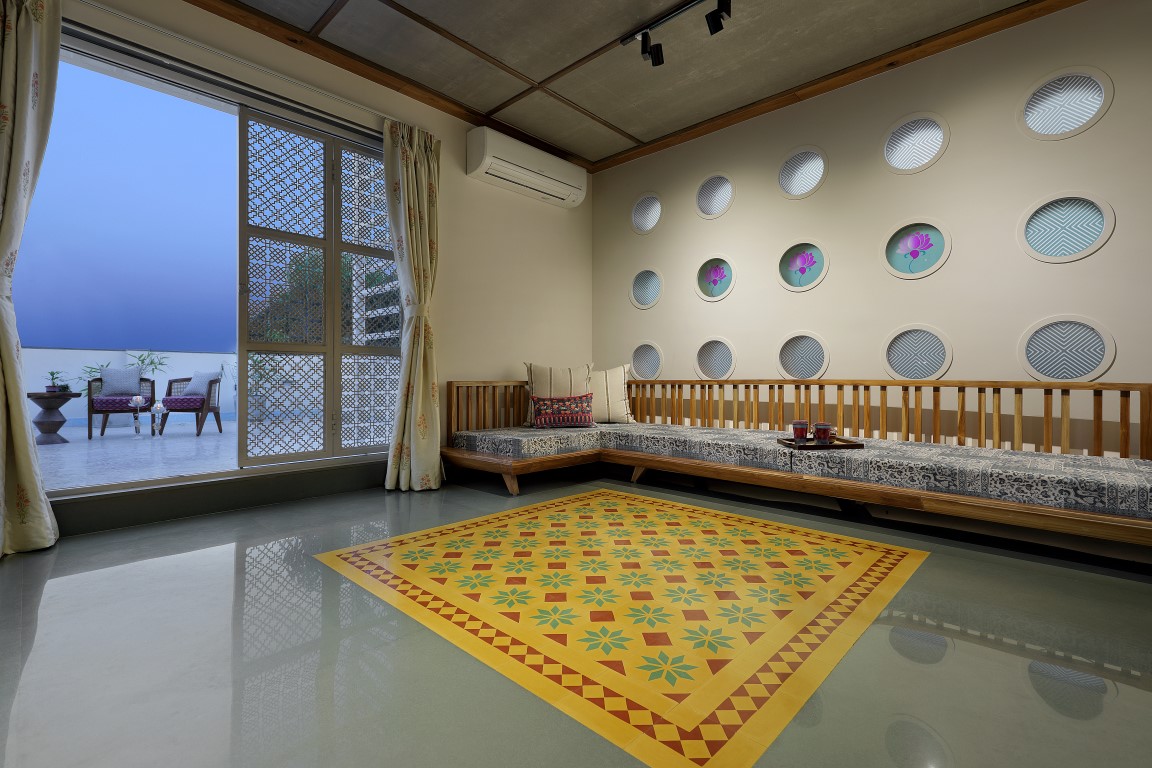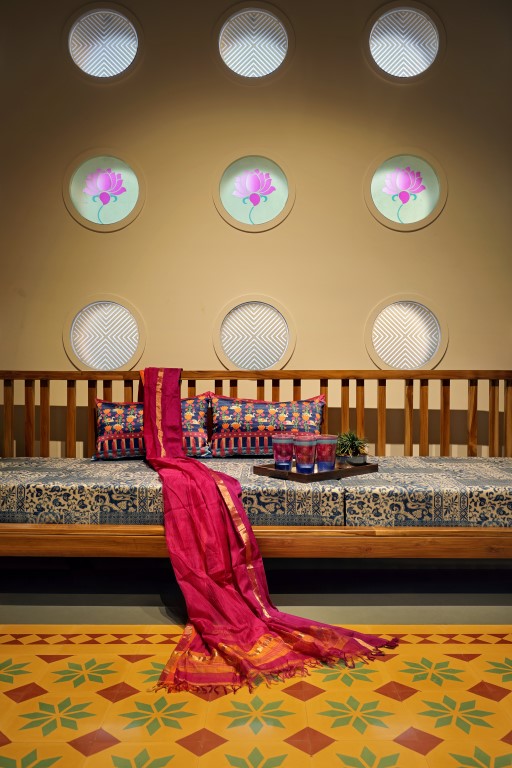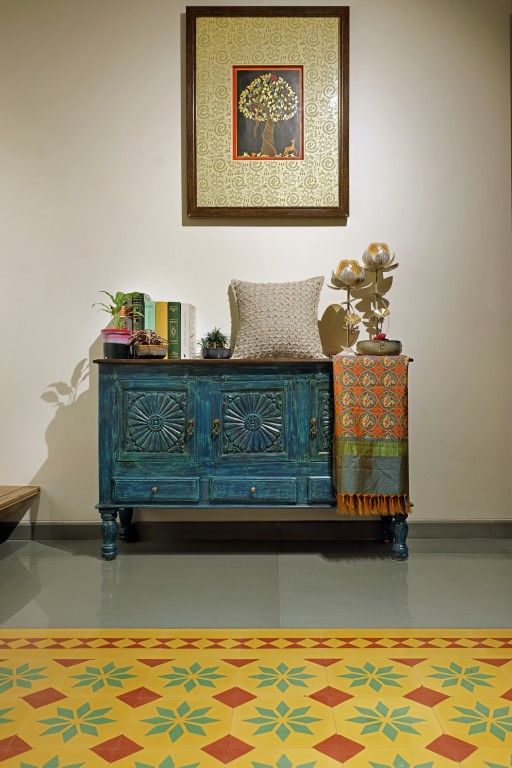 Kitchen
we wanted to give kitchen a neat & clean look. Did not want to highlight it much, because we feel that kitchen is part of services which should be more convenient, functional than decoration. To give a neat feel we have used white quartz for kitchen platform. Crystal white tile for wall wash. Centre of attraction for this area is island platform's detail, front highlighter part has been designed using white designer tiles from Spain & the detailed borders are done with marble on site. Mostly all furniture in kitchen is finished in white PU & White back painted glass.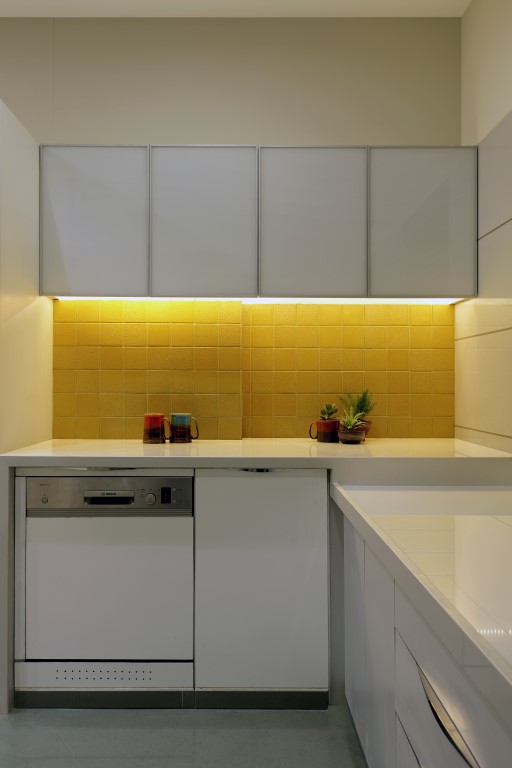 FACT FILE
Firm- MS Design Studio
Principle designers- Manav Patel & Shivangi Patel
Area- 4000 sq.ft. Buildup area.
Design Team- Deepika Khatri & Ekta Kamdar
Clients- Lokesh & Nimrit Arora
Location- Nizampura, Vadodara
Artist- Priyanka Thaker
Photography-Tejas Shah
Site Management- Sameer Arende