"TUNE" The Sound Absorbing Seating Collection By Norm Architects
Designed By: Norm Architects
Sound absohttps://normcph.com/rption is a key concept in room acoustics, which may not often be considered in furniture design. The idea is to reduce the energy content of a sound wave, which means in practice converting sound energy to heat in a material. The process is described by saying that the sound is absorbed in the material.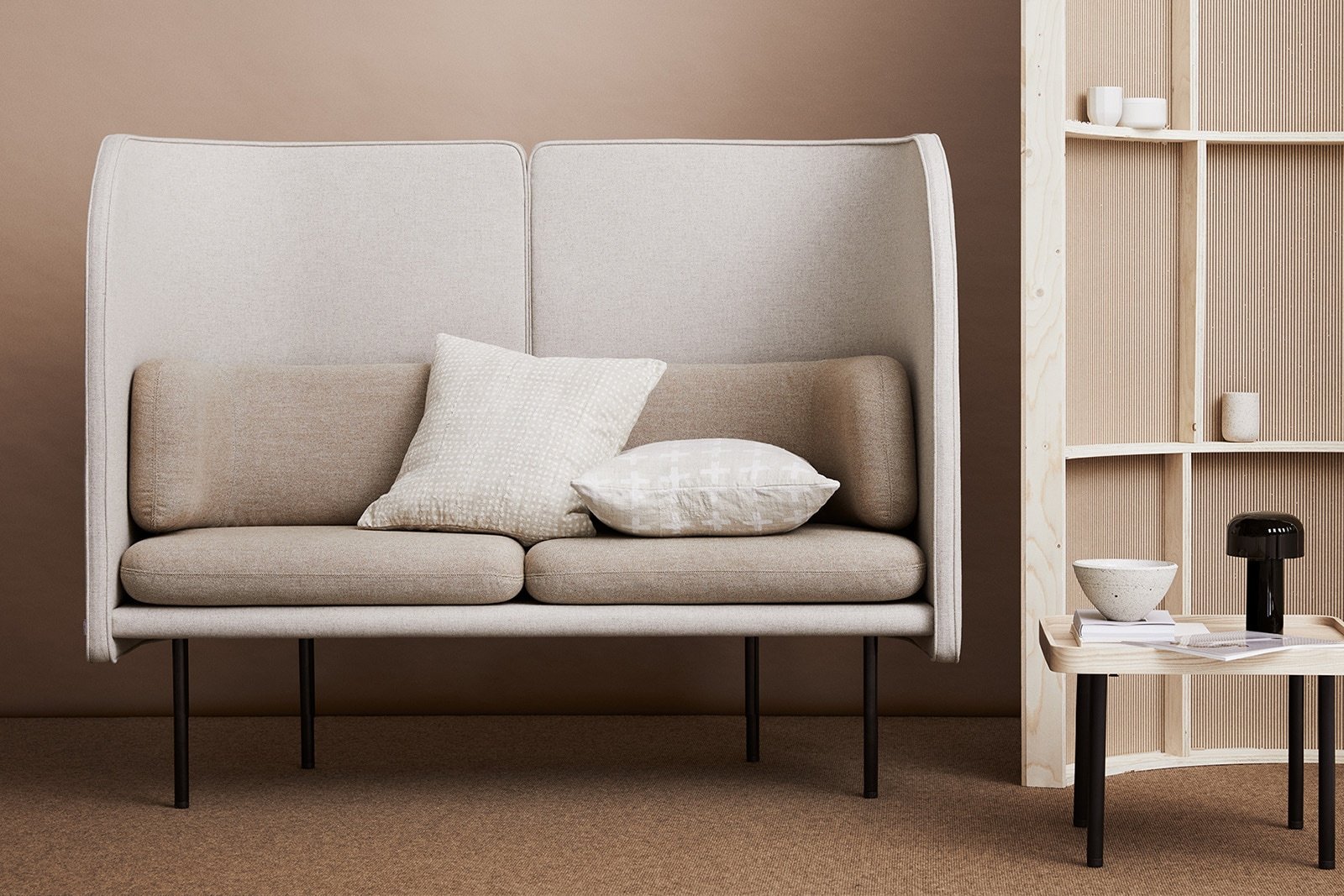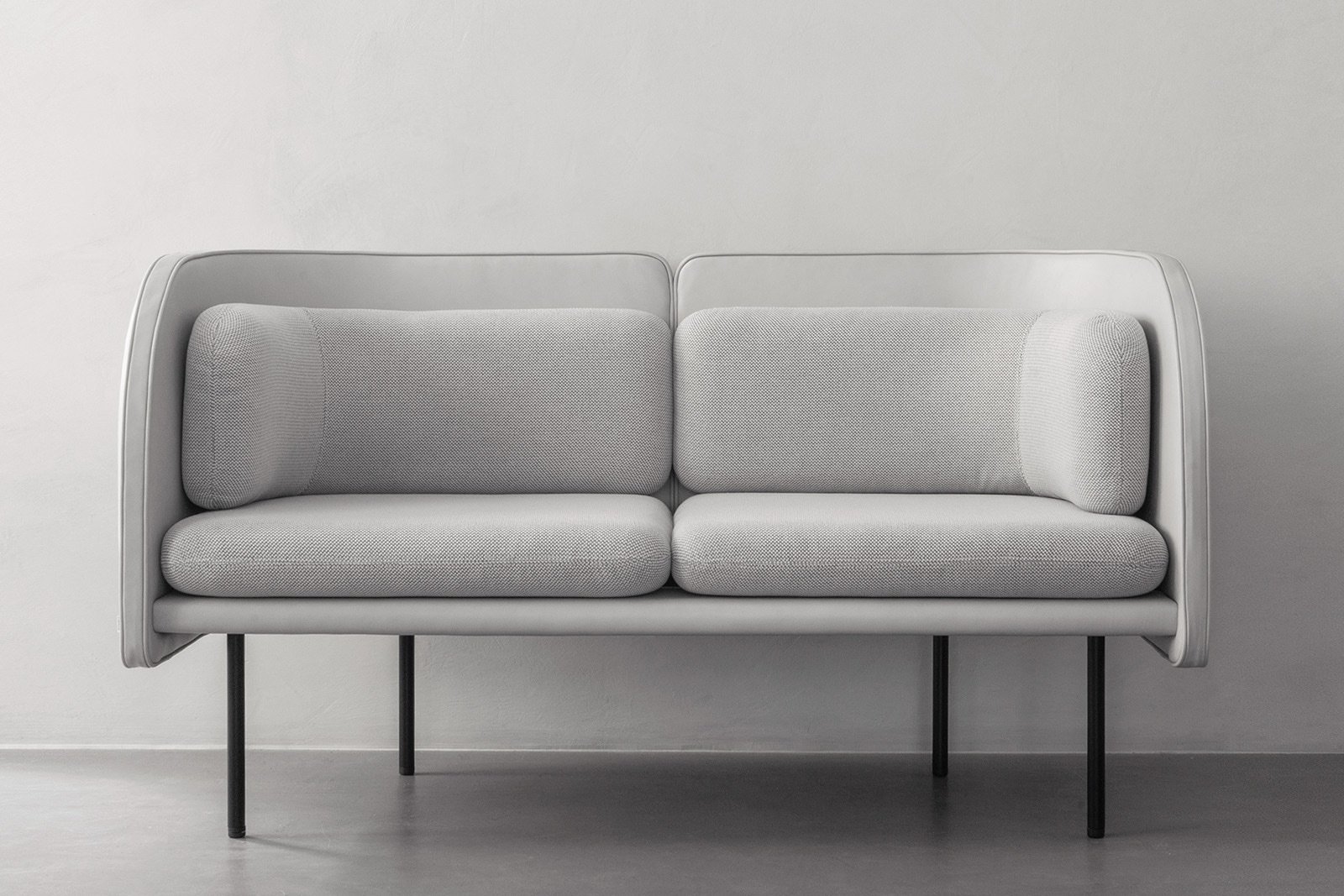 "Indoors and at workplaces where many people are present, sound absorbers in the form of false ceilings, screens, furniture, curtains, carpets, plants, etc., are often used. Absorbers are used to prevent sound from spreading through a room. In this way, the reverberation in a room is made briefer, which in most cases contributes to a better environment."
Tune is a sound-absorbing seating collection by renowned Danish architecture and industrial design studio Norm Architects for Zilenzio, who specialize in sound-absorbing design. The simple and soft-edged sofa has a clad sound-absorbing shell that's combined with comfortable cushions that follow the smooth and clean lines of the sofa frame.
Tune Sofa has been designed with variation at its core to accommodate different sound absorption levels as well as comfort and aesthetics through a choice of fabrics. Tune is available as a 2-seater and 3-seater sofa—each size featuring a low and a high backrest.
On the importance and challenges of acoustically improving work environments, Zilenzio explains:
The challenge in many cases is to get enough absorbing material in the room. Usually, there is a limited wall and or ceiling space we can use for our products. We, therefore, came to the conclusion that if we incorporate absorbing material in furniture such as the Tune sofa and the Tone cabinet we can give the customer added value to the type of furniture that they would have bought anyway.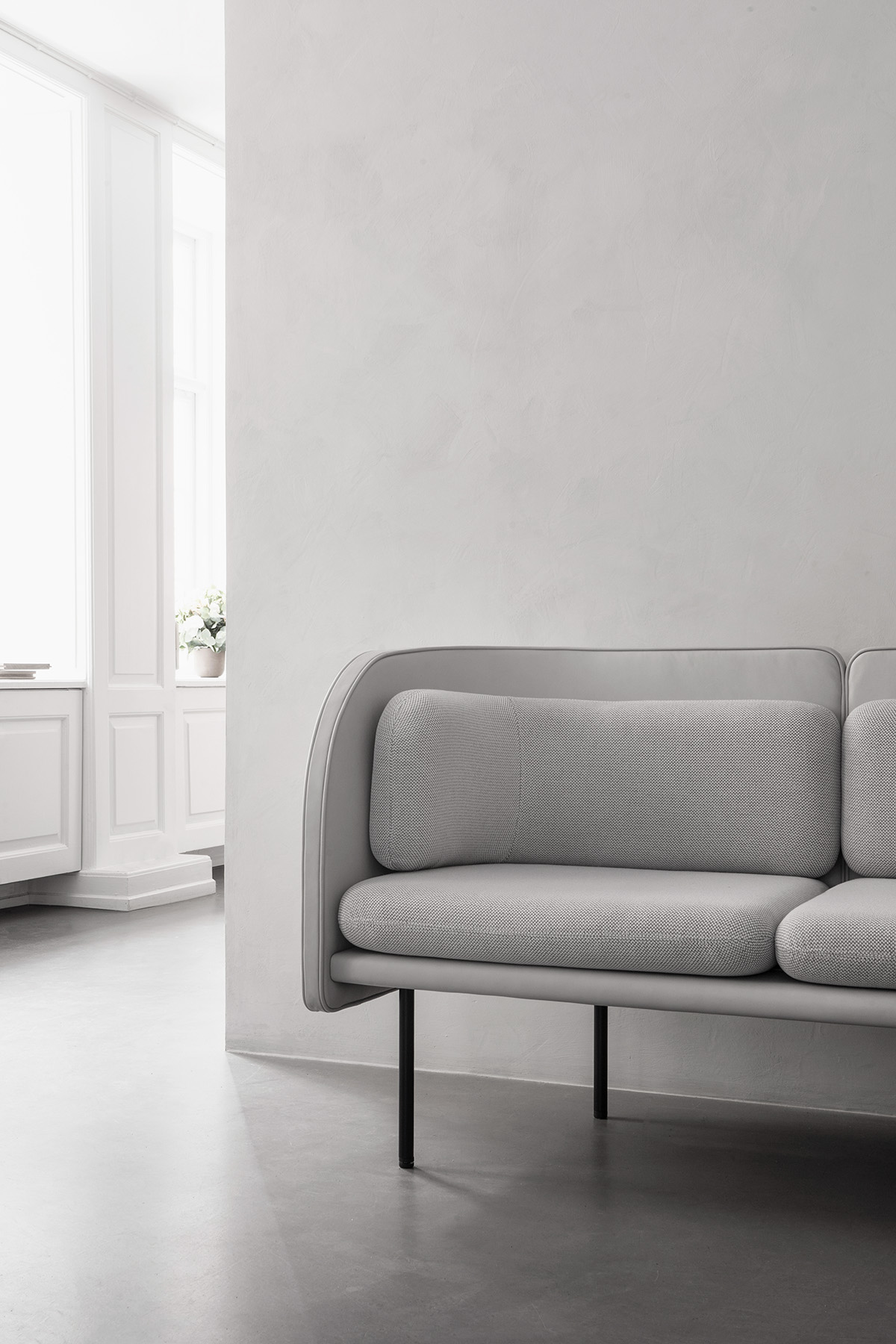 In general, one could say that acoustic products are usually considered as a rather boring part of the furniture industry. Our mission at Zilenzio is to change that conception whilst not giving up the superior absorption quality of our products. For us, it's, therefore, paramount to work with designers such as Norm who share our values regarding design.
Tune is an incredibly well-considered piece of furniture design. The fact that it also features a minimalist sensibility through its form factor, just makes it all the more impressive.