&nbsp
Serrano Farms-Retreat Amidst Nature |  Mos Designs
With rapid infrastructural growth, the concrete expansion is smothering us. Away from the hustle bustle of the city, and the hectic work schedule one likes to get away from thrill into tranquillity, to spend some time in the lap of Mother Nature and rejuvenate oneself. Serrano Farms is one such Retreat to look forward to where the modern lifestyle meets rural life.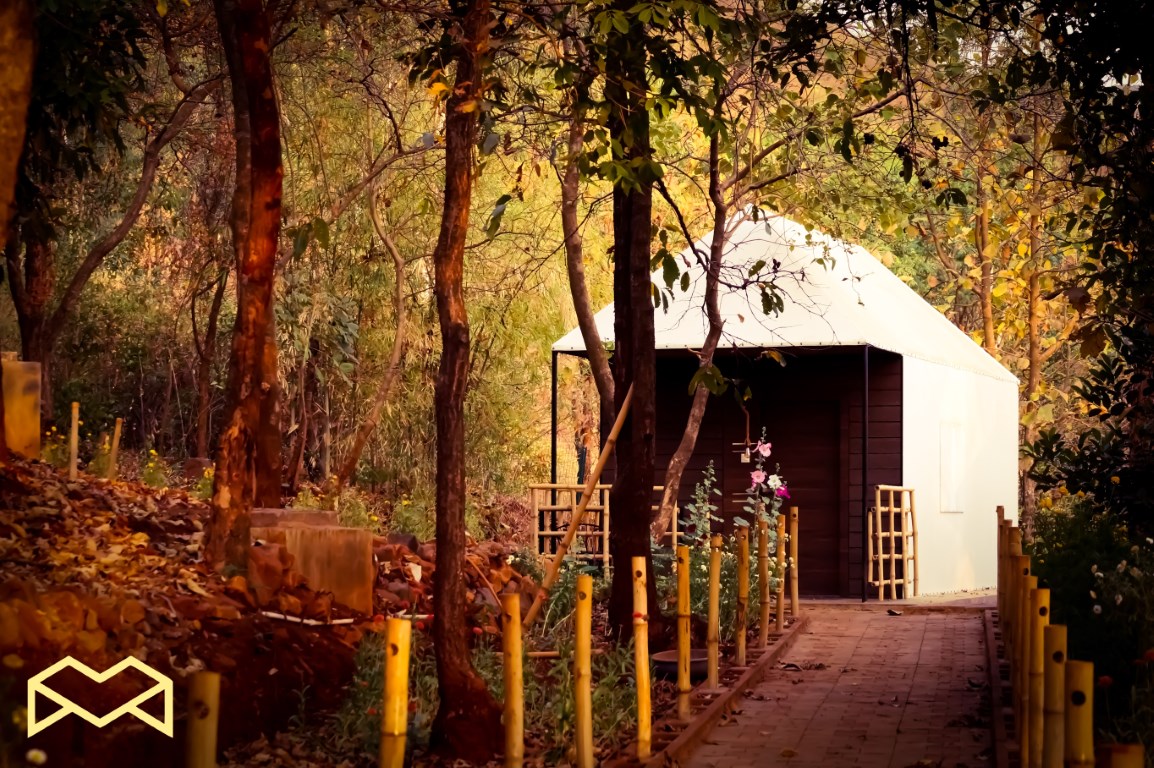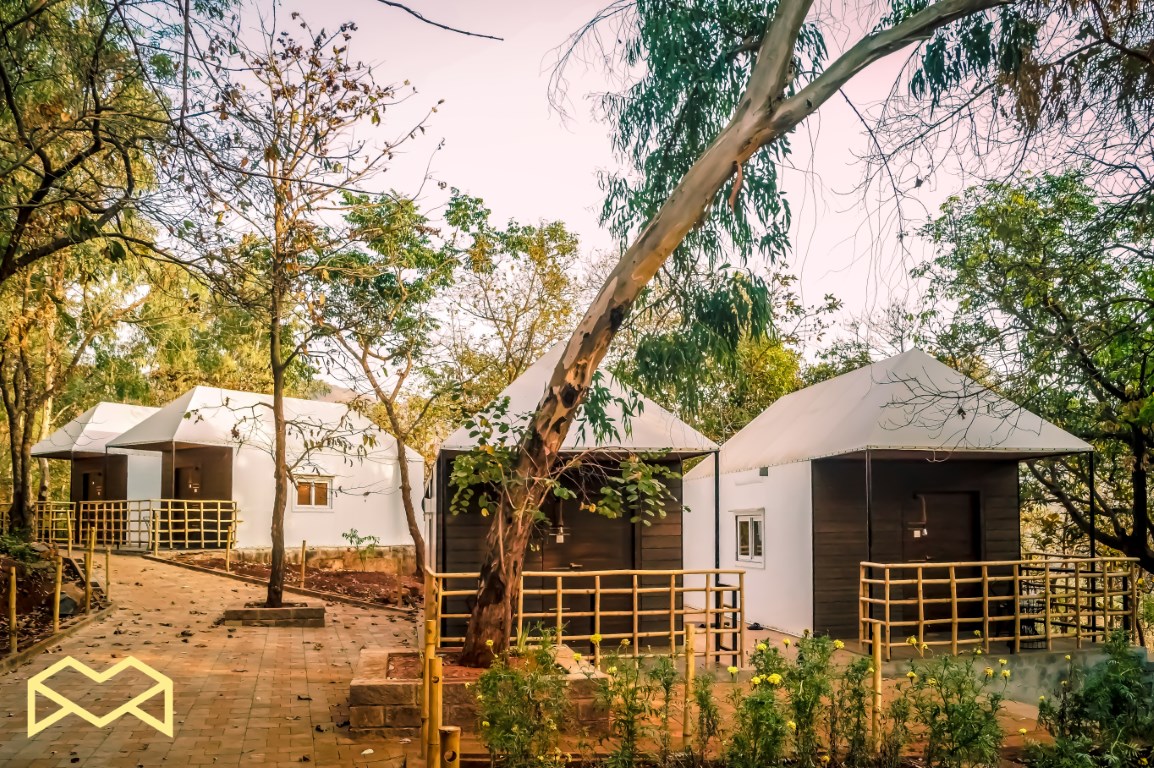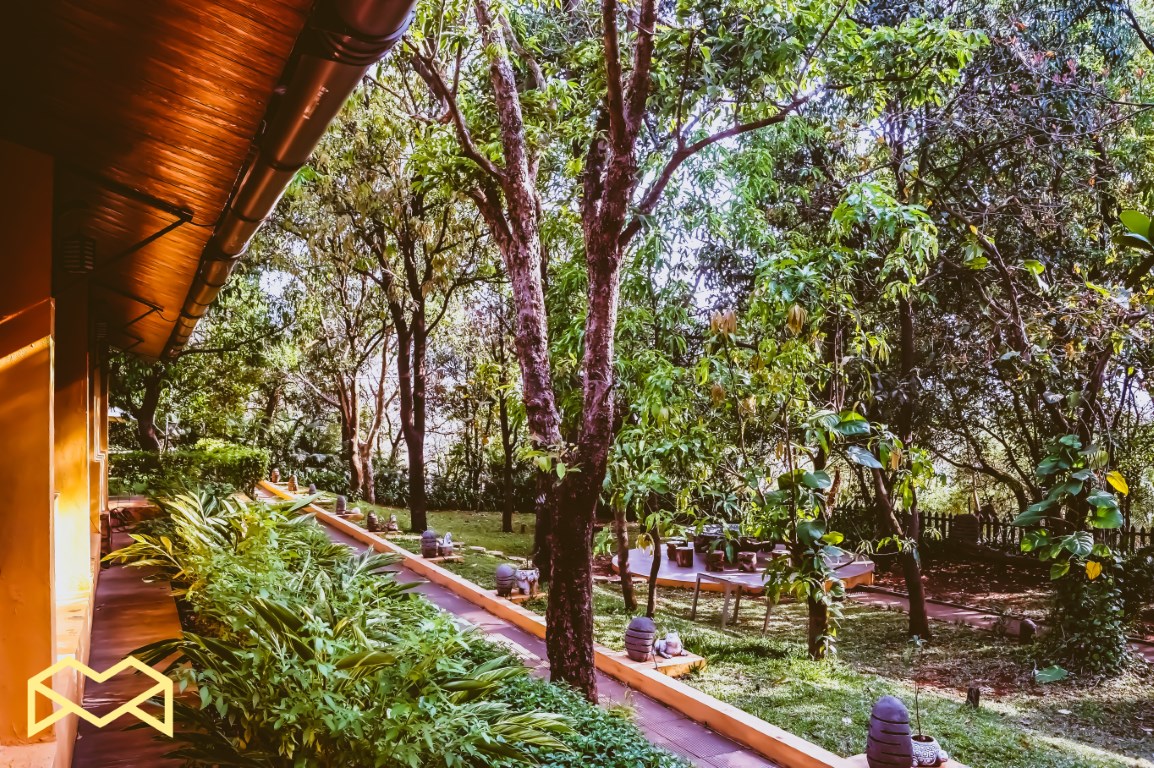 Lying in the suburban Pune, Maharashtra; Serrano farms greets us with meandering pathways paved with brick blocks, with tall Avenue trees planted on either side with a peaceful Monolithic Sculpture of Buddha and a picturesque wall cladded with half cut earthen pots at the end.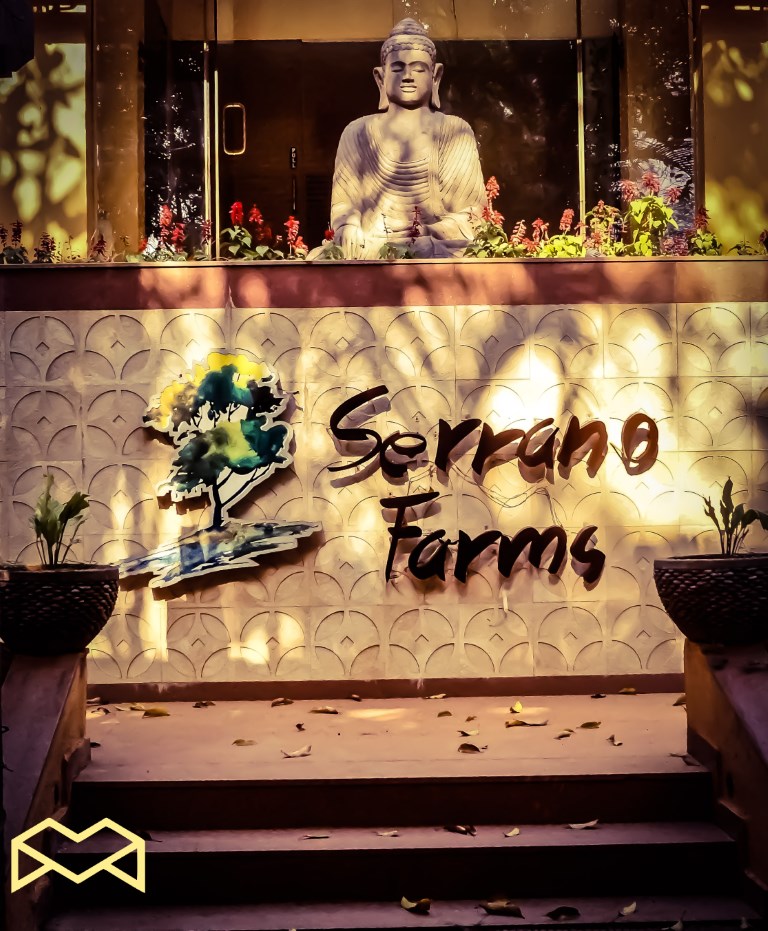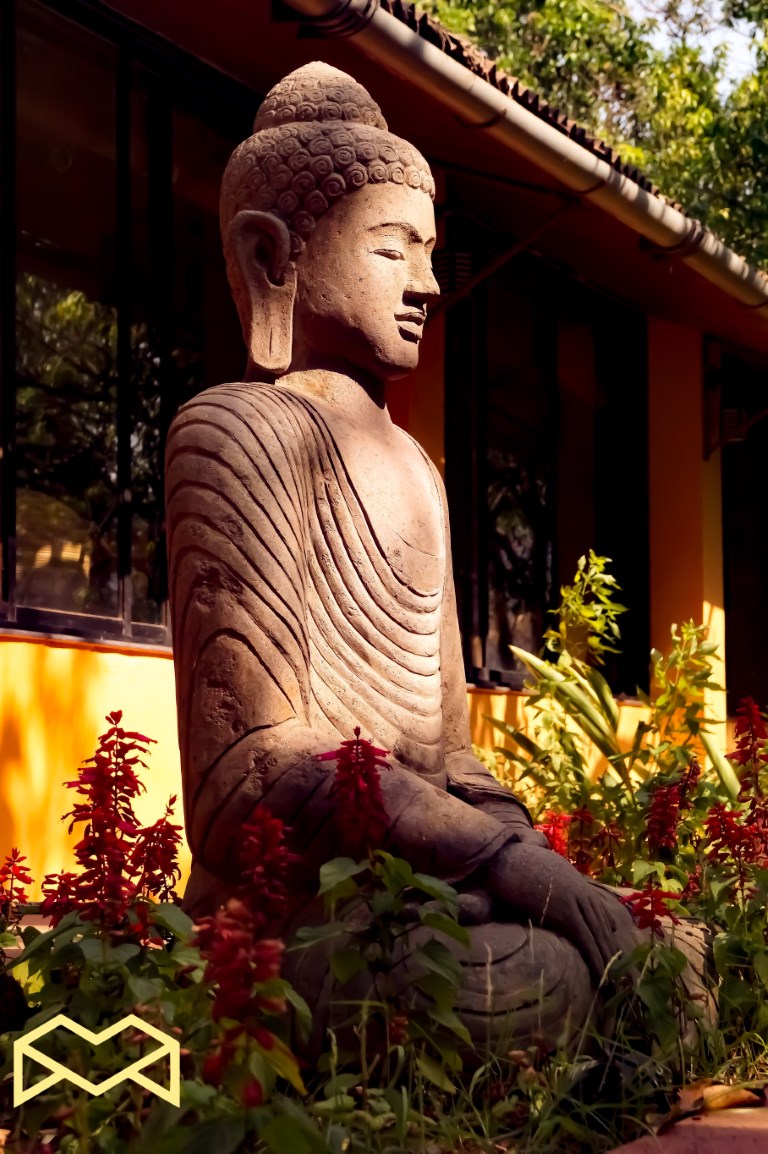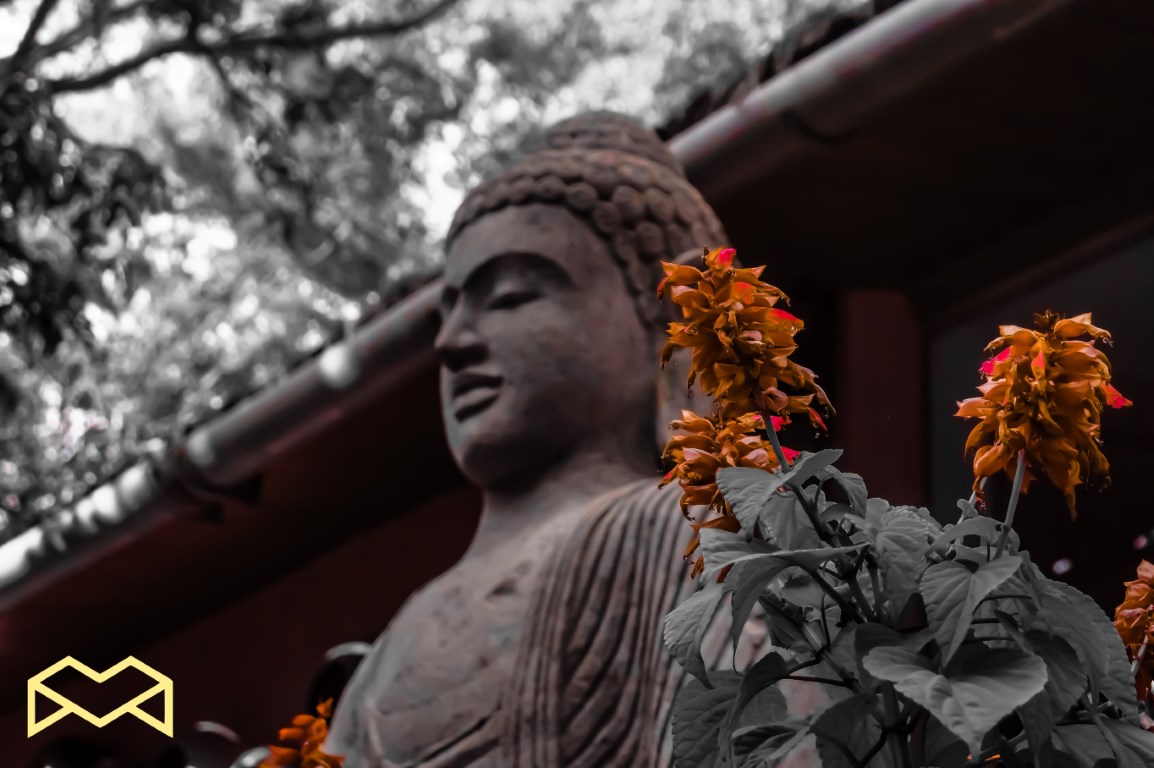 These pathways further lead to separate abodes laid in such a way that may it be a couple, a family, or a group of friends, all have their spaces and privacies respected.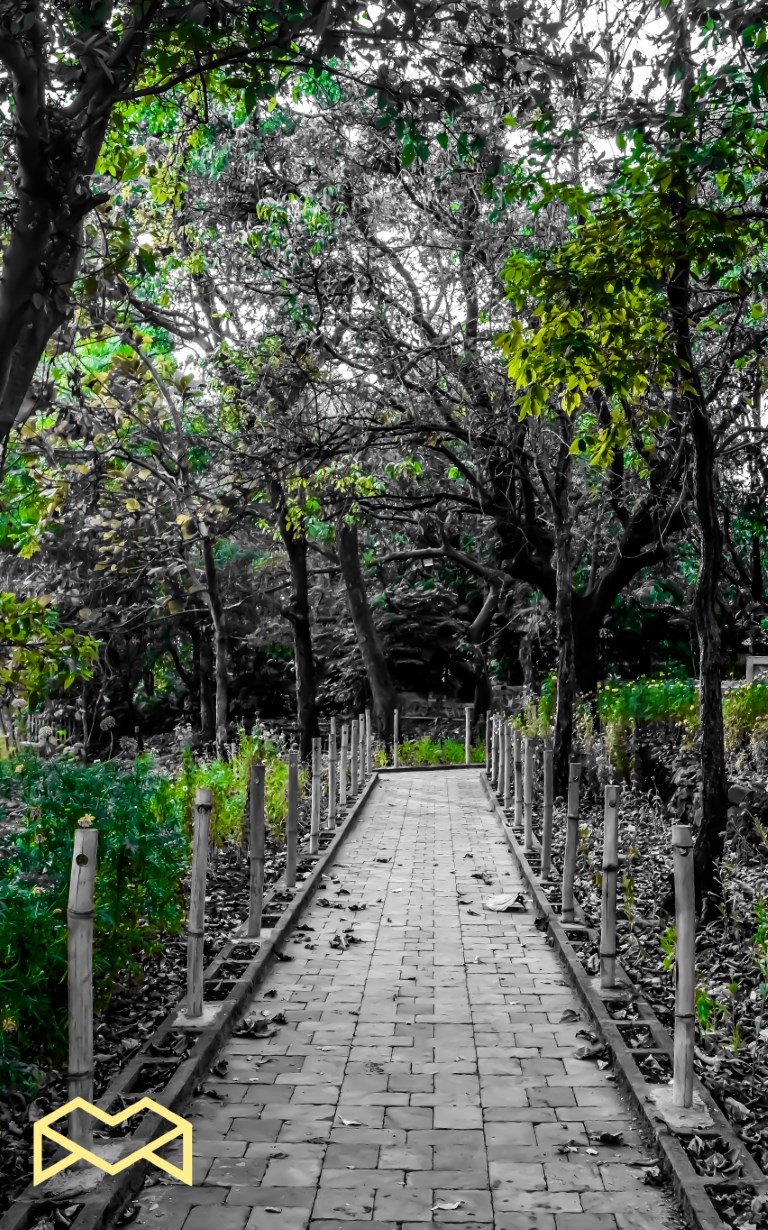 These Rooms, have a warm and simplistic interior with a classic Teak wood bed and wooden louvered window blinds, the hipped roof gives an austere feel to the residents. The attached cosy balcony is perfect for a quiet Alfresco dining, perfectly lit with decorative wrought iron furniture and surrounded by trees.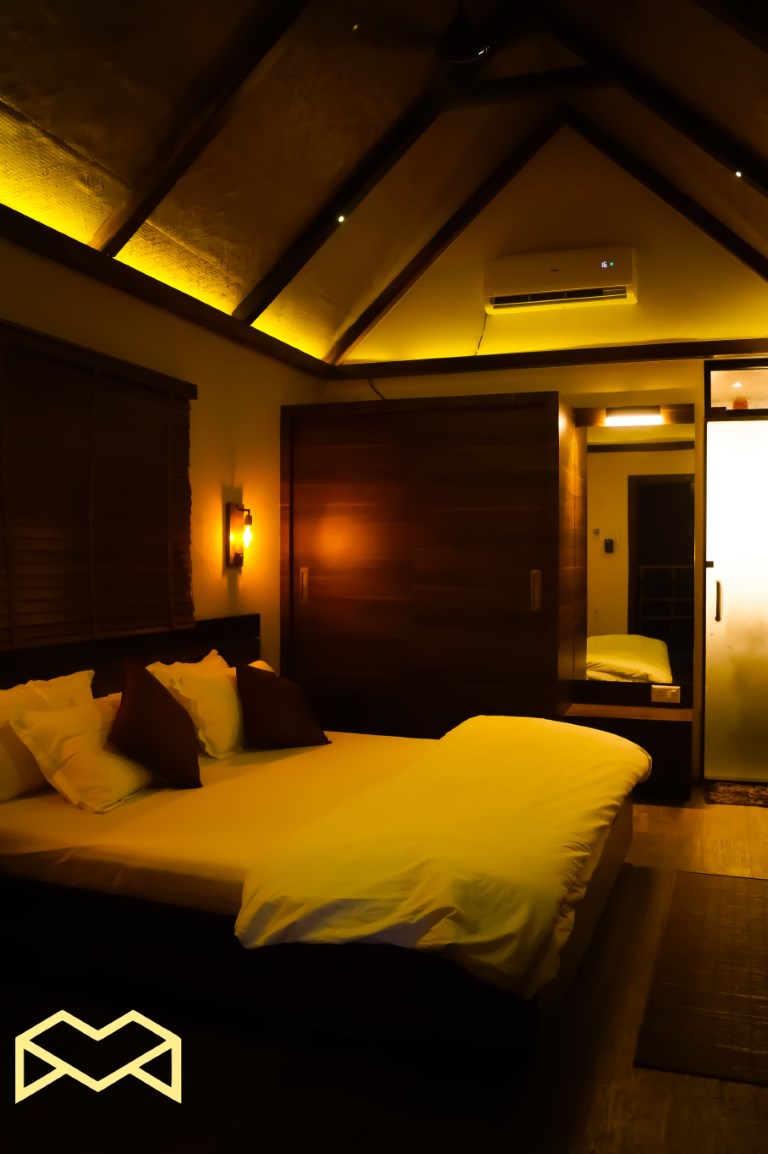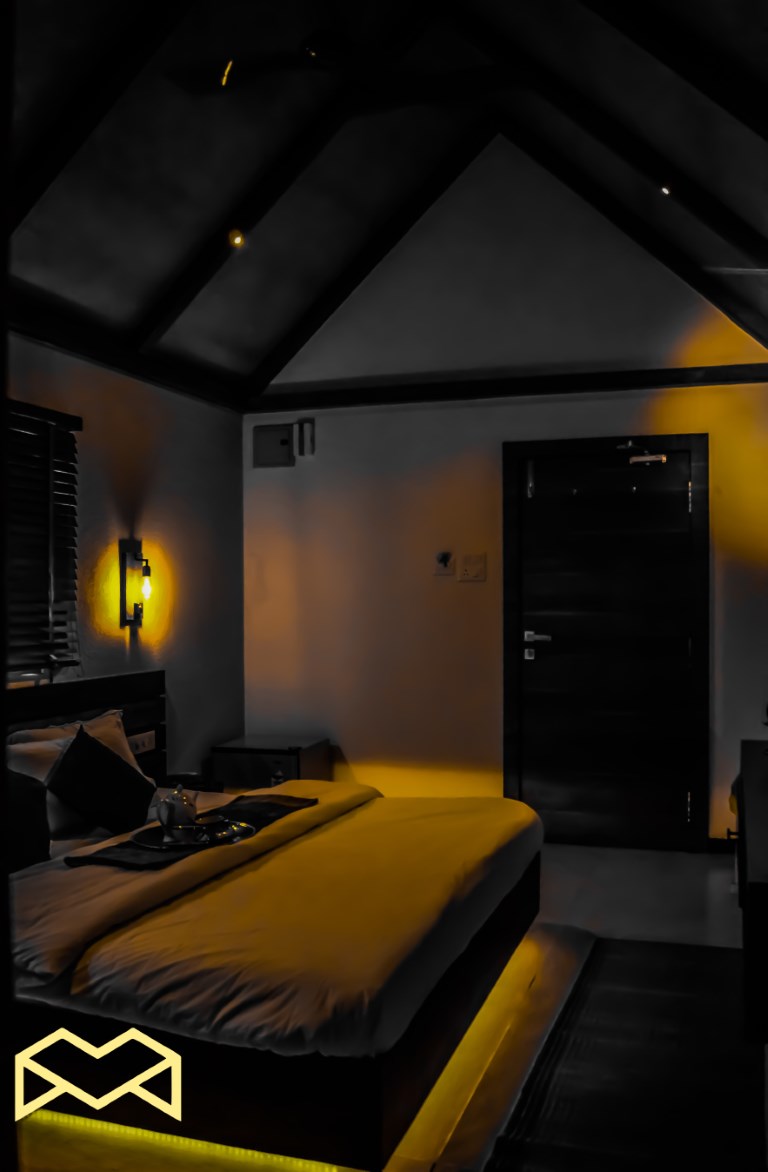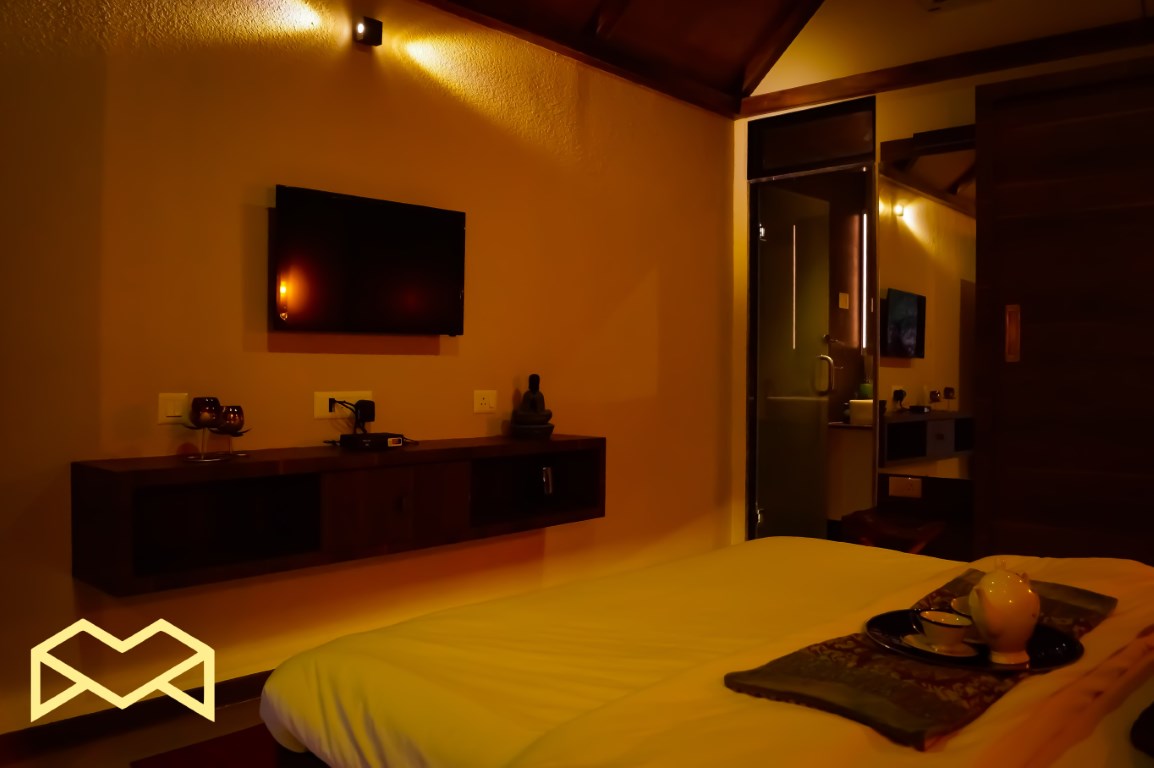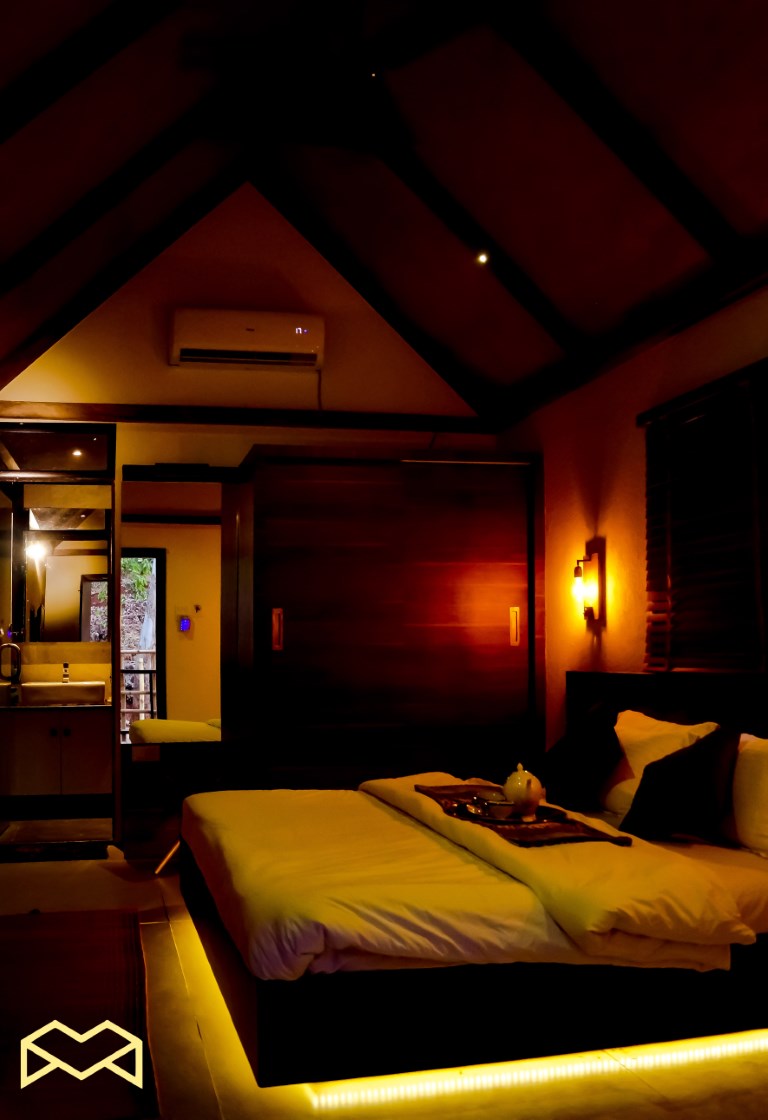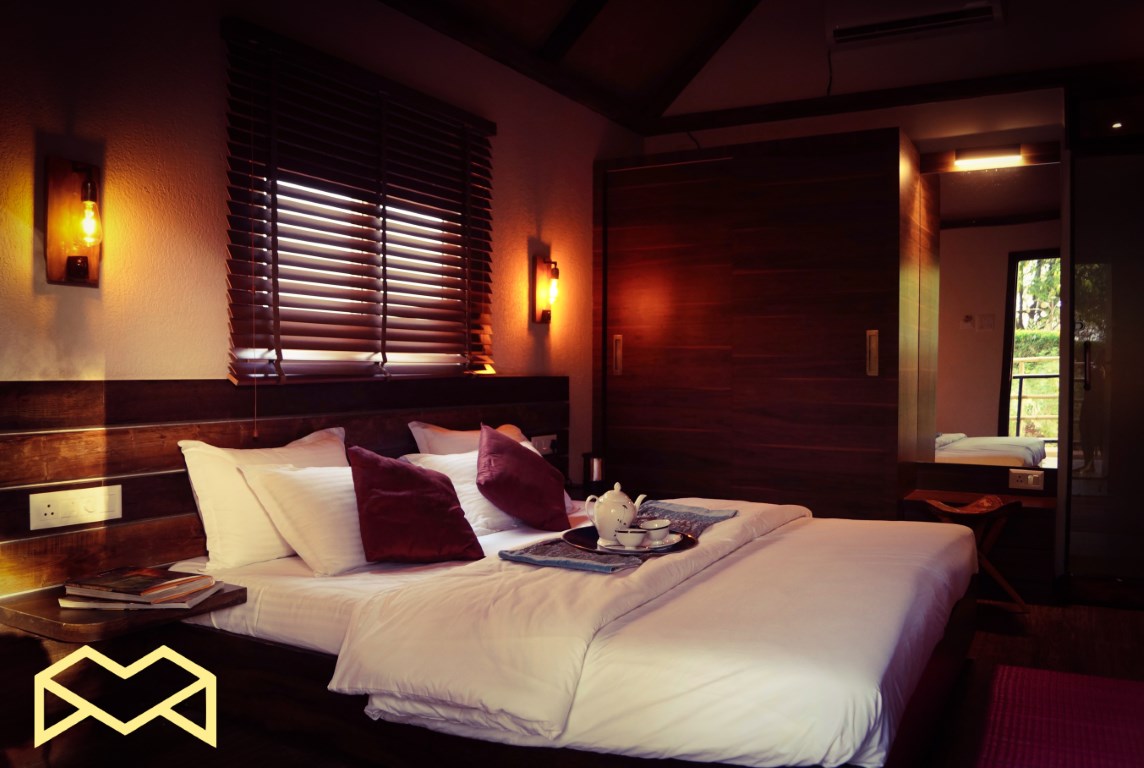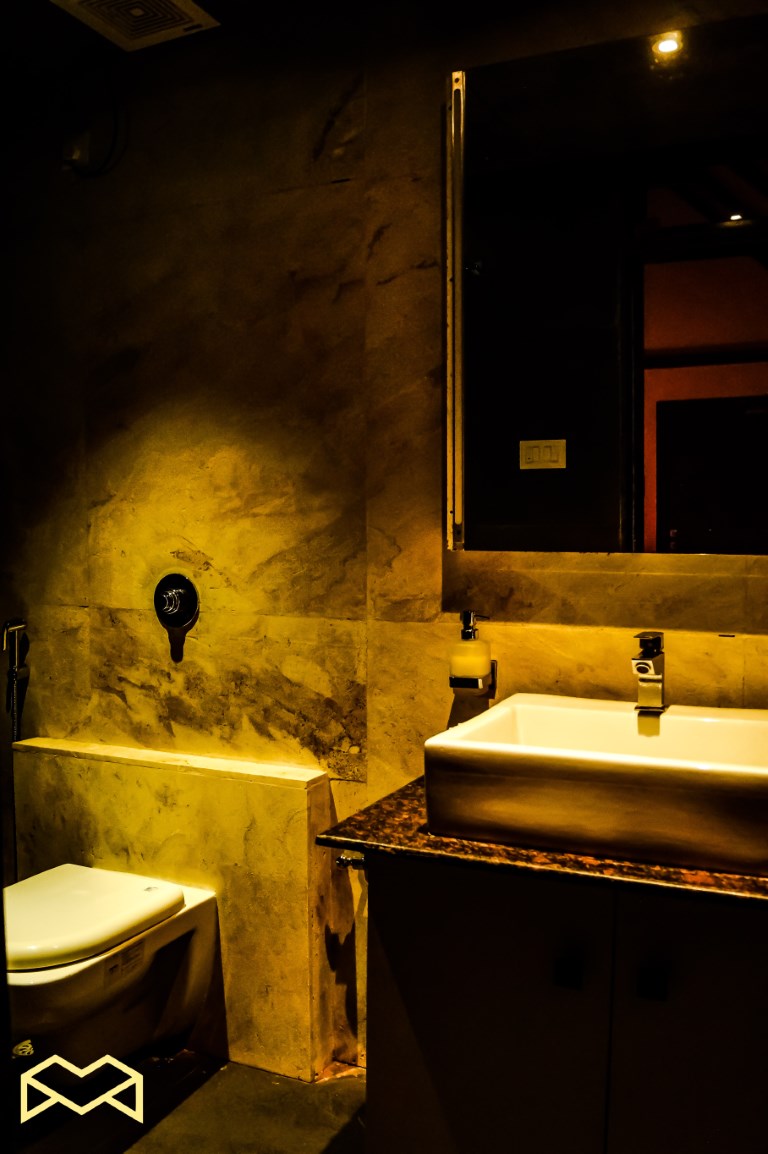 As you walk out from the comfort of the rooms, the pathways guide you around the retreat. To avoid monotony of the trails, various art sculptures are placed at the pause points.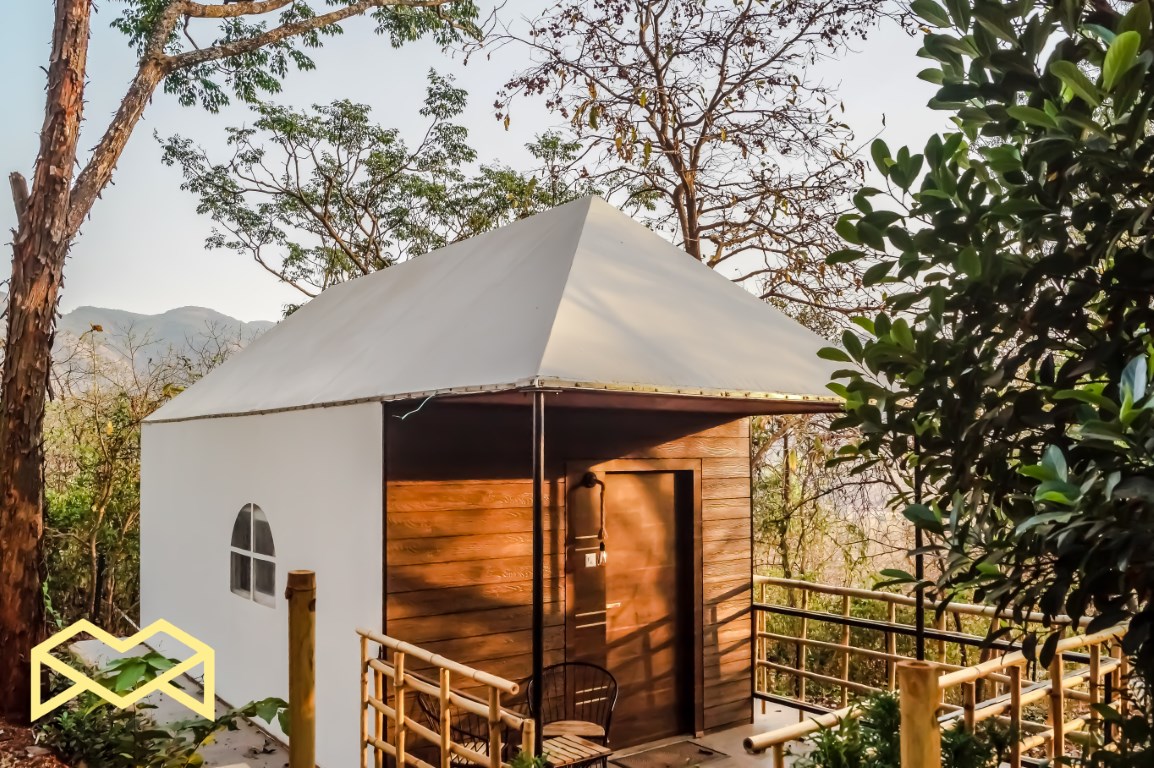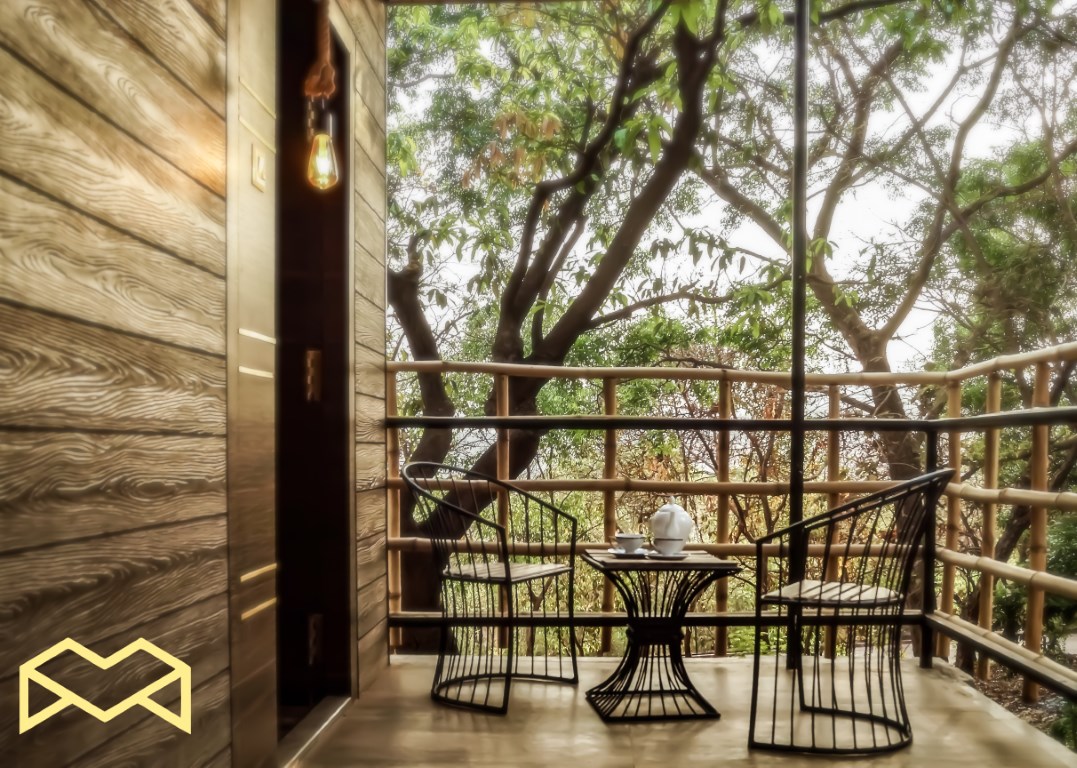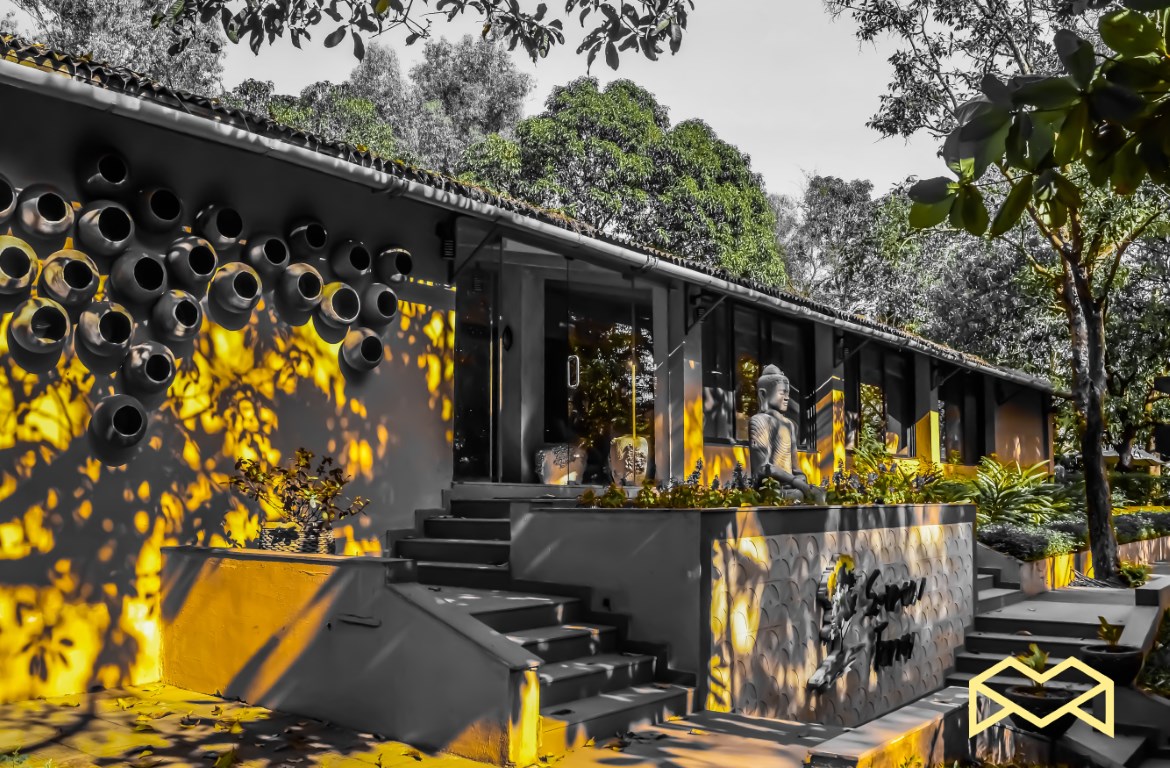 These nature inspired sculptures depict the wildlife in their true nature amongst the nature, i.e., A frog shaped concrete pot perched on the stone staring at the sky waiting for the rains, realistic bird sculptures sitting on branches, A tortoise-shaped  pot alleviating saplings in its home, A monolithic Stone sculpture etc. adorn the scenic route.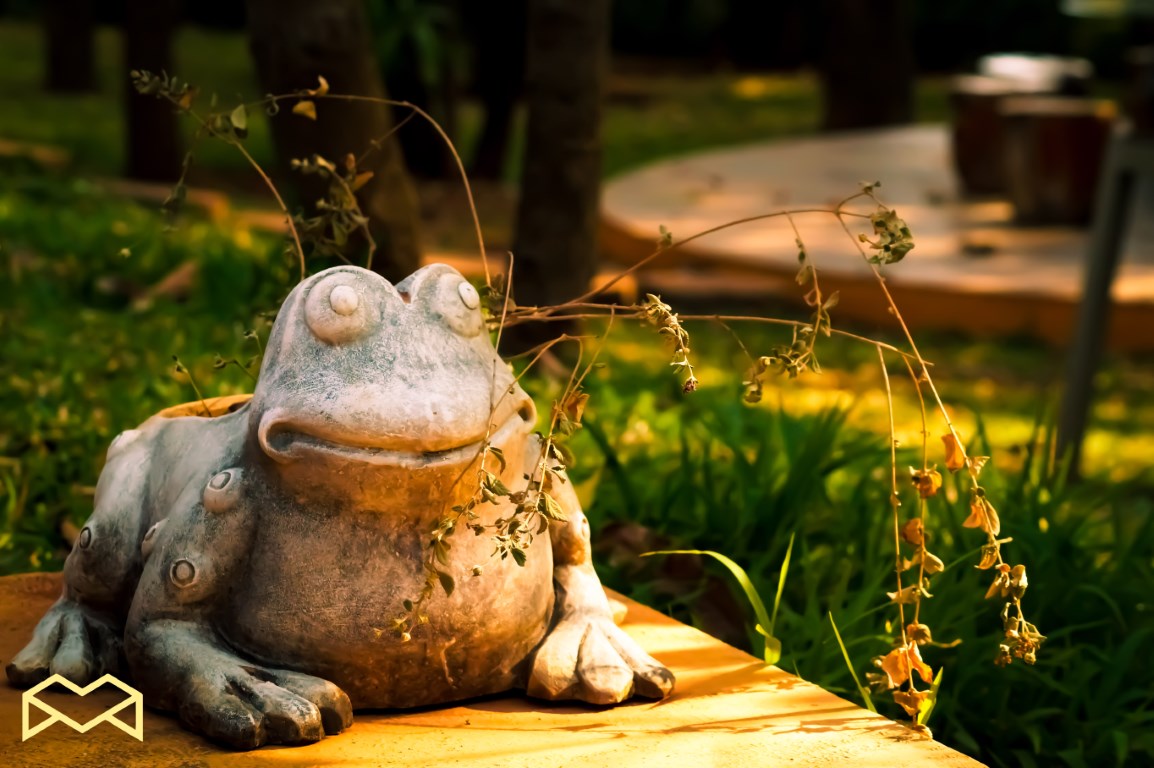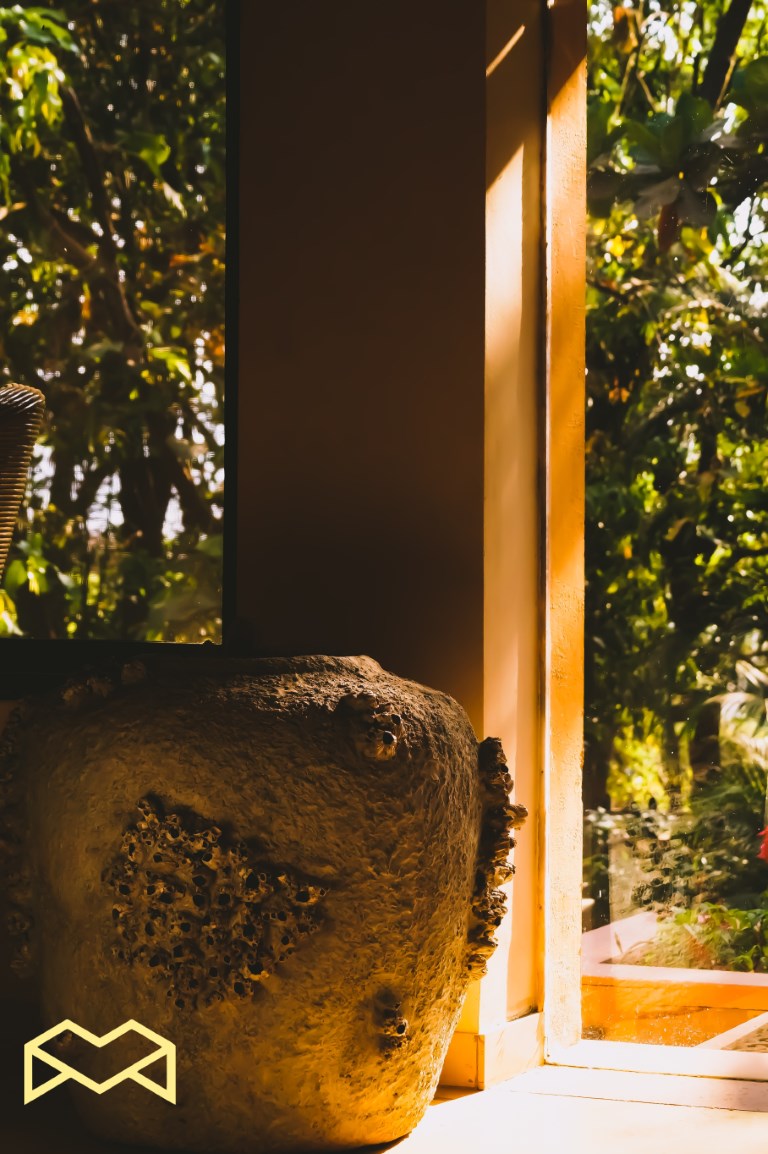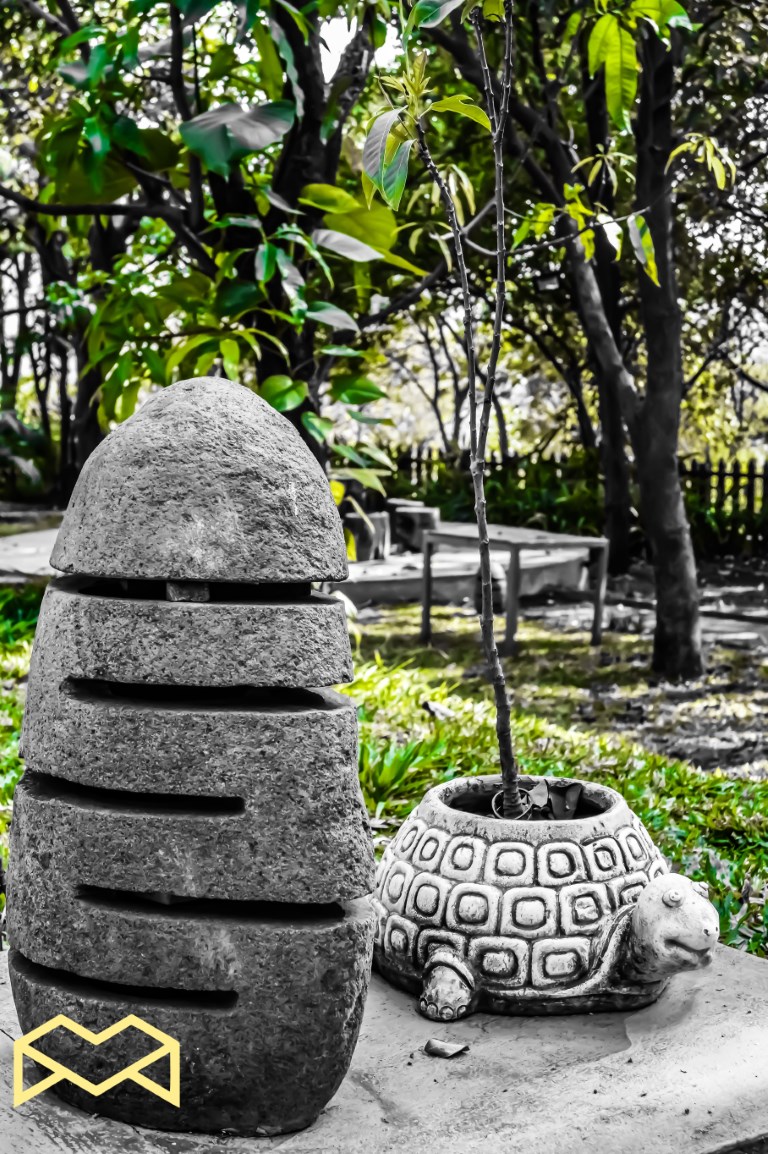 A stone Table and wooden log seating around it makes it seem right out of the Flintstones cartoon, along with the wooden chess pieces, one can surely spend time here with game or two.  A Dining table on a raised wooden podium, with Toughened glass top and a natural but quite elaborate base supporting the top surrounded by wooden logs' seating all around constitutes a perfect Picnic spot for the family to spend an afternoon and the evening amidst trees.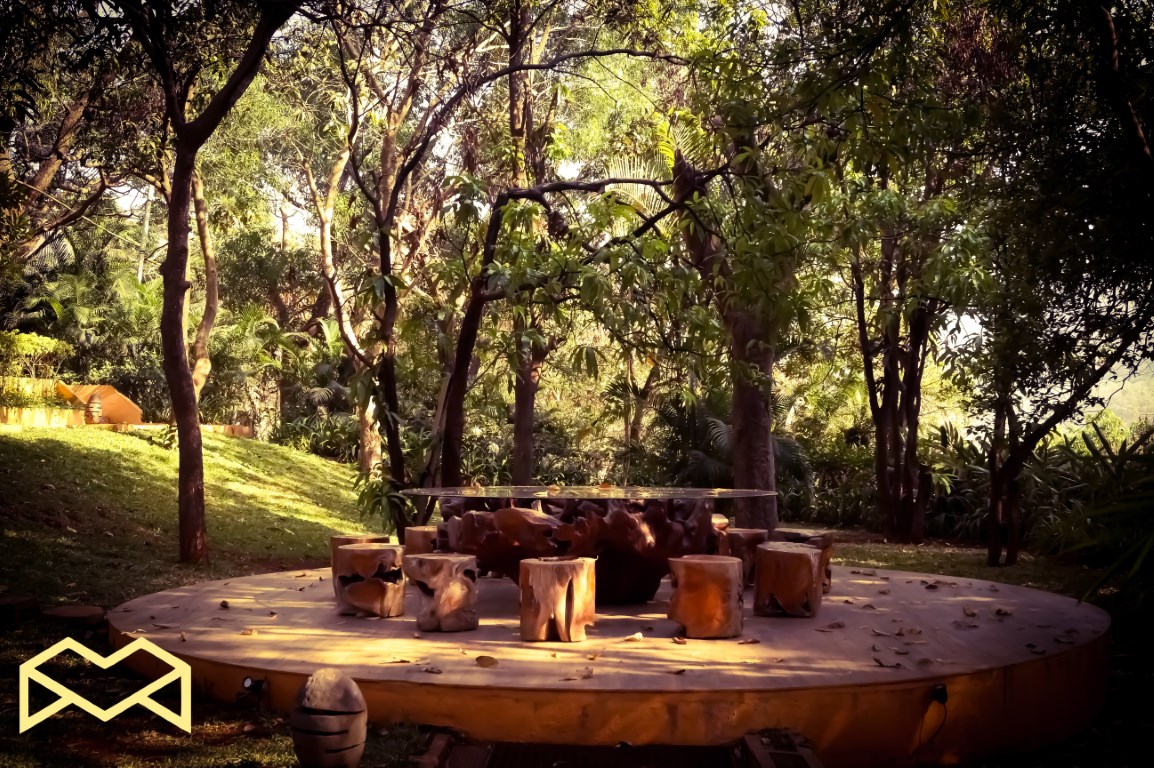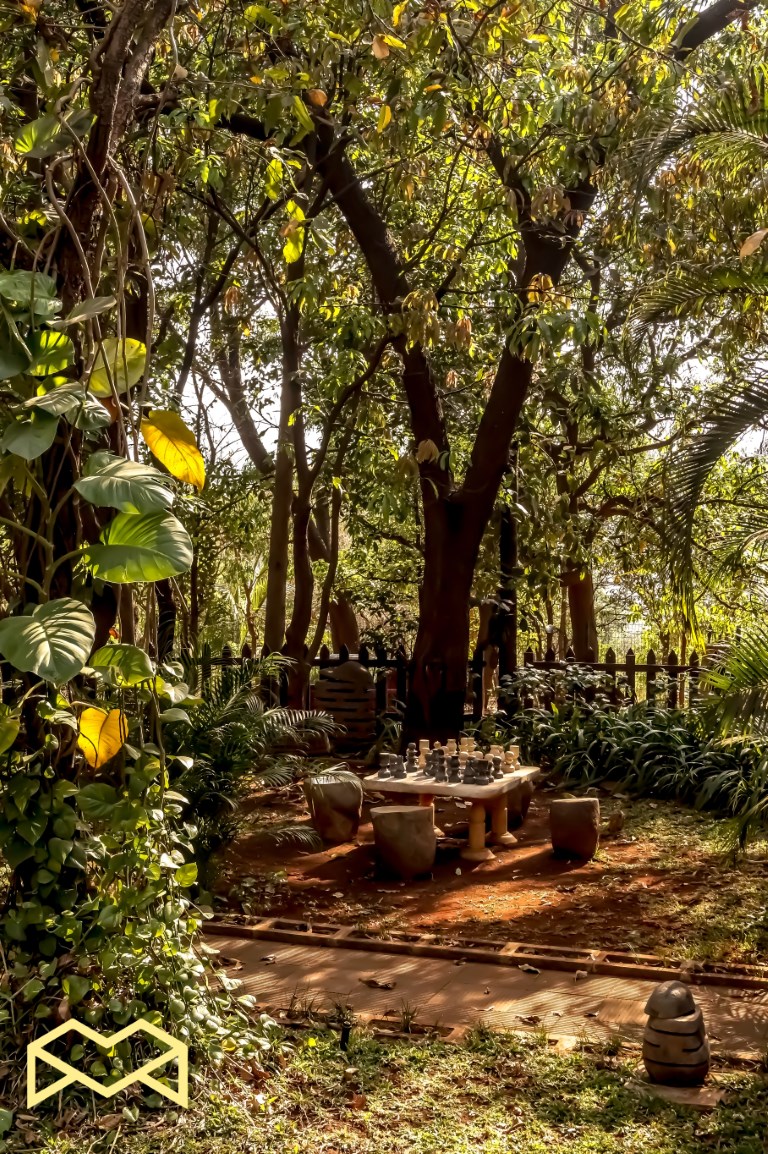 Along the way, one will come across a Gazebo with a pitched roof reflecting the rural culture, taking the guests down their memory lane with earthen columns supporting the structure, charpais laid for relaxing and a central circular sitting similar to the ones that are there around tree trunks where meetings would be held.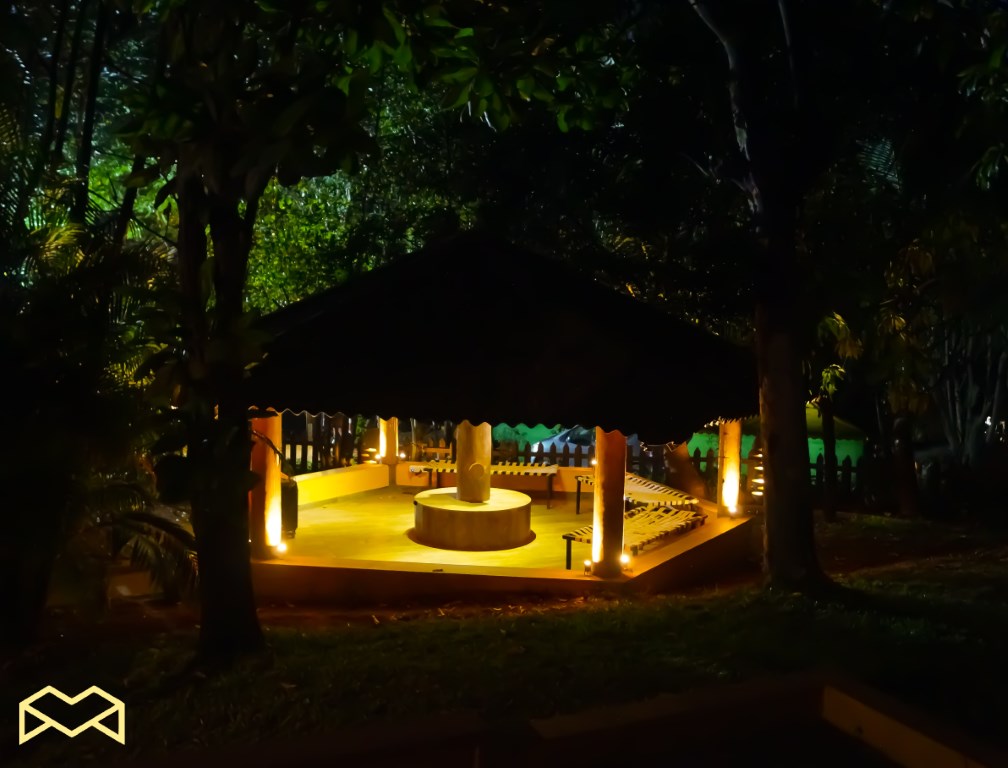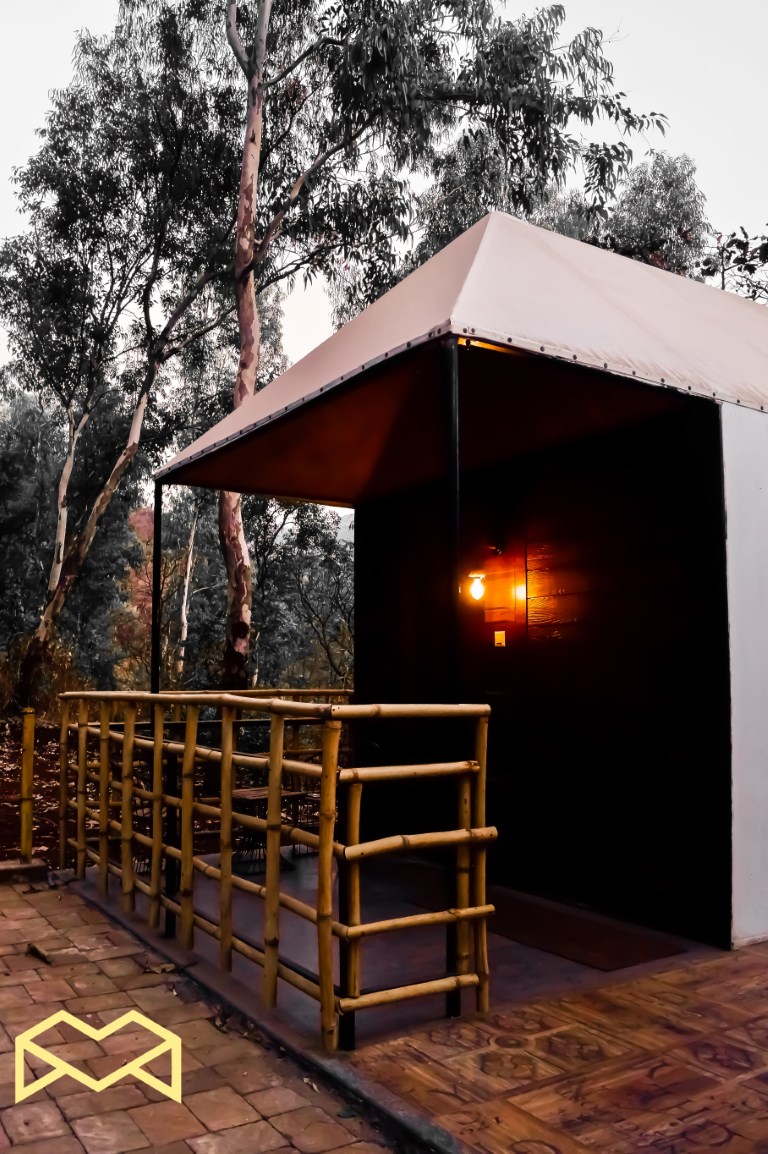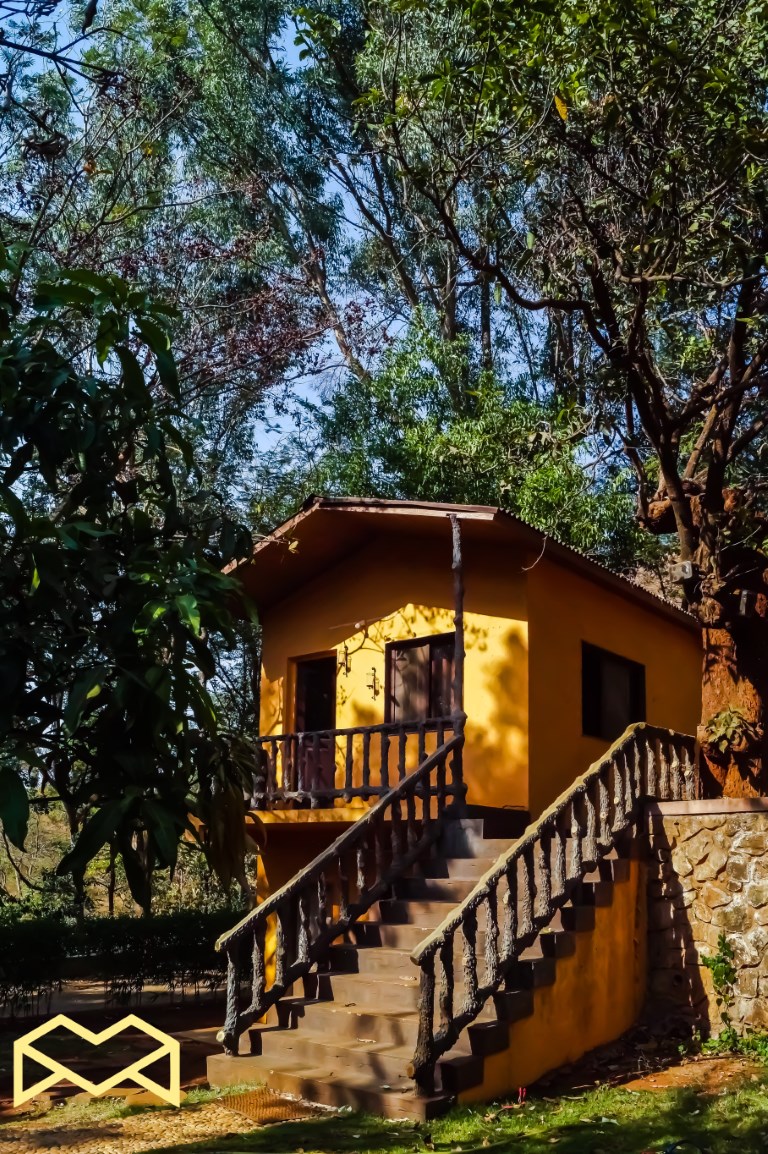 After reminiscing about the childhood days, a formal dining area is there with a similar neutral earthy ambiance, furnished with curved Cane furniture, wood cladded columns and full glass windows, and protective bamboo roll down shades is provided for community dining.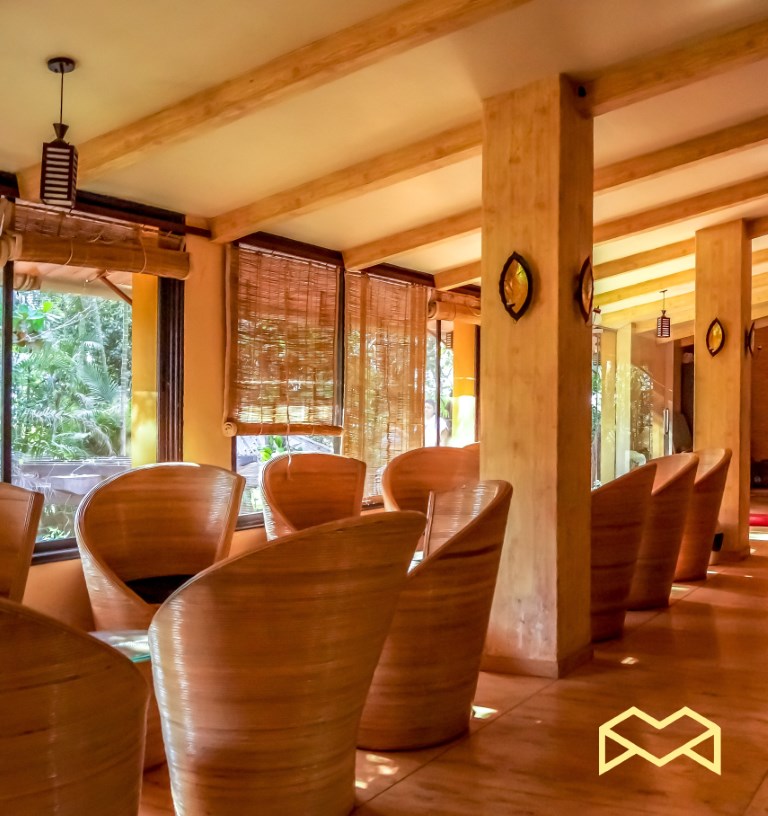 FACT FILE:
Architectural firm: Mos Designs
Interior Designer: ID. Kirti Gangani
Type: Resort
Text credits: Ruksar Rangwala
Guest post in Association with  Mos Designs