&nbsp
Sequestered Reality | Ris Interior Design
       The home owner is a single lady who loves exquisite matters, and here's a sunlit abode resonates with elegant interior details for her. Starting from the entrance, Sequestered Reality is felt from sunlight goes through shutters, reflecting natural pleasing shadows on polished floor tiles like a shimmering carpet.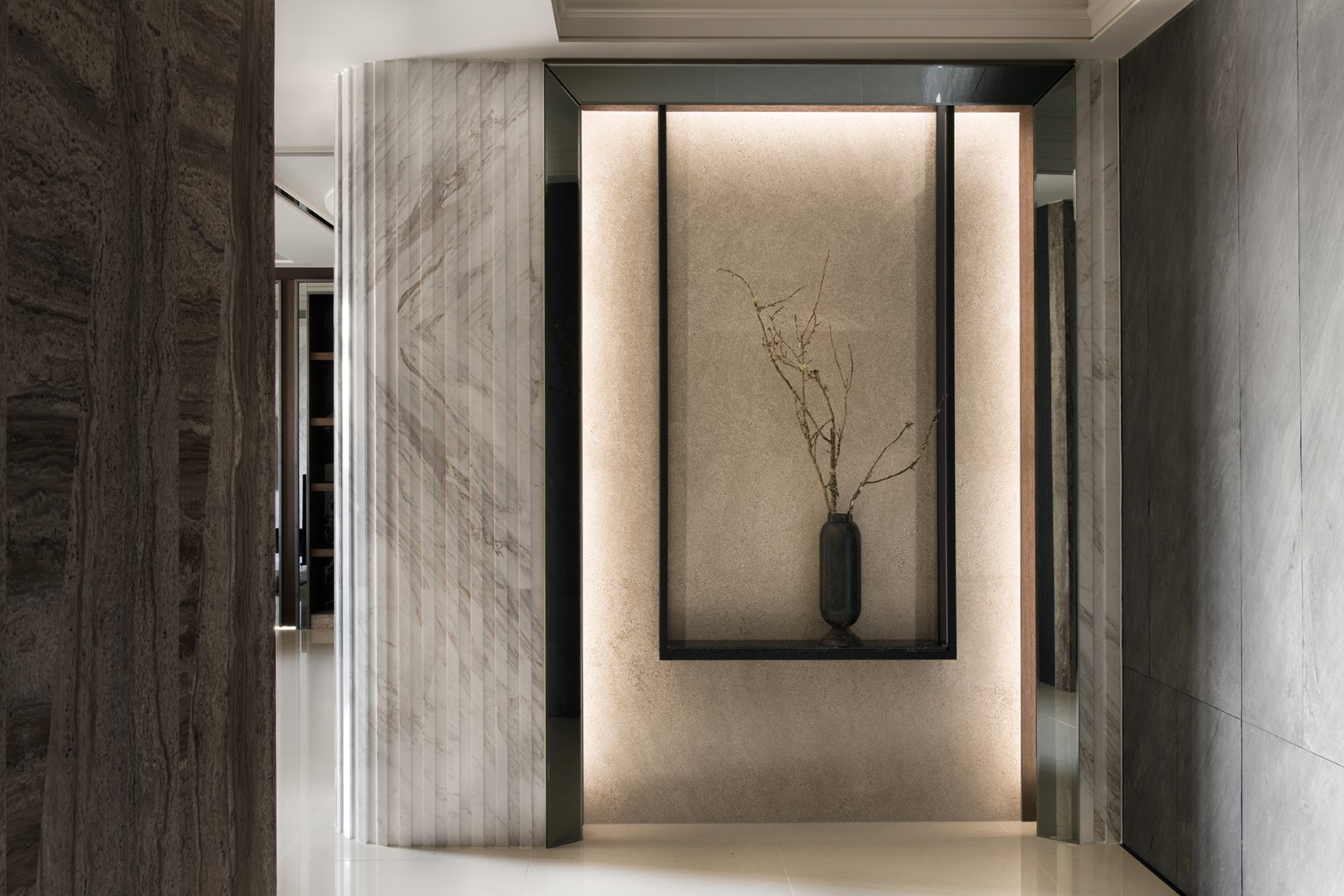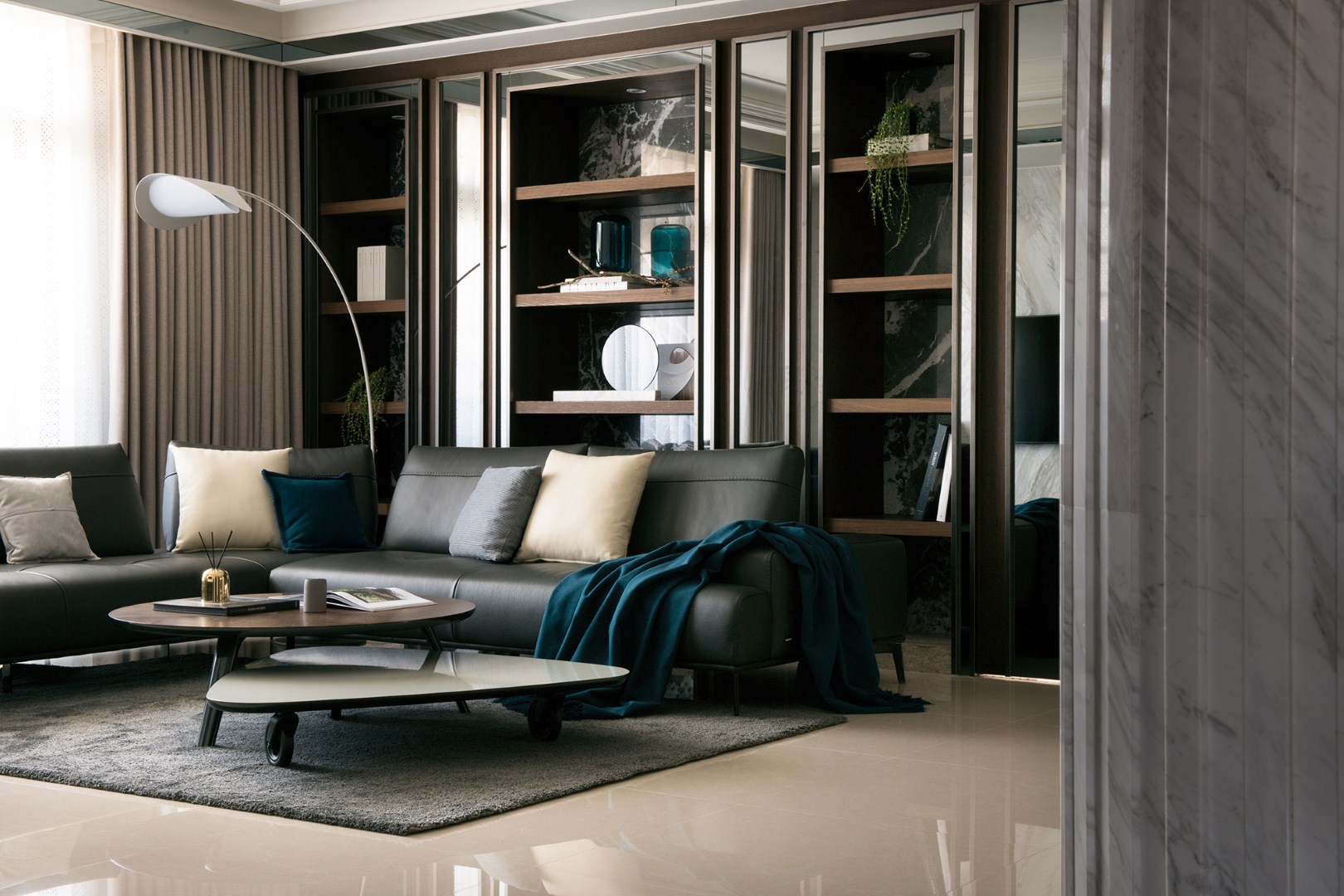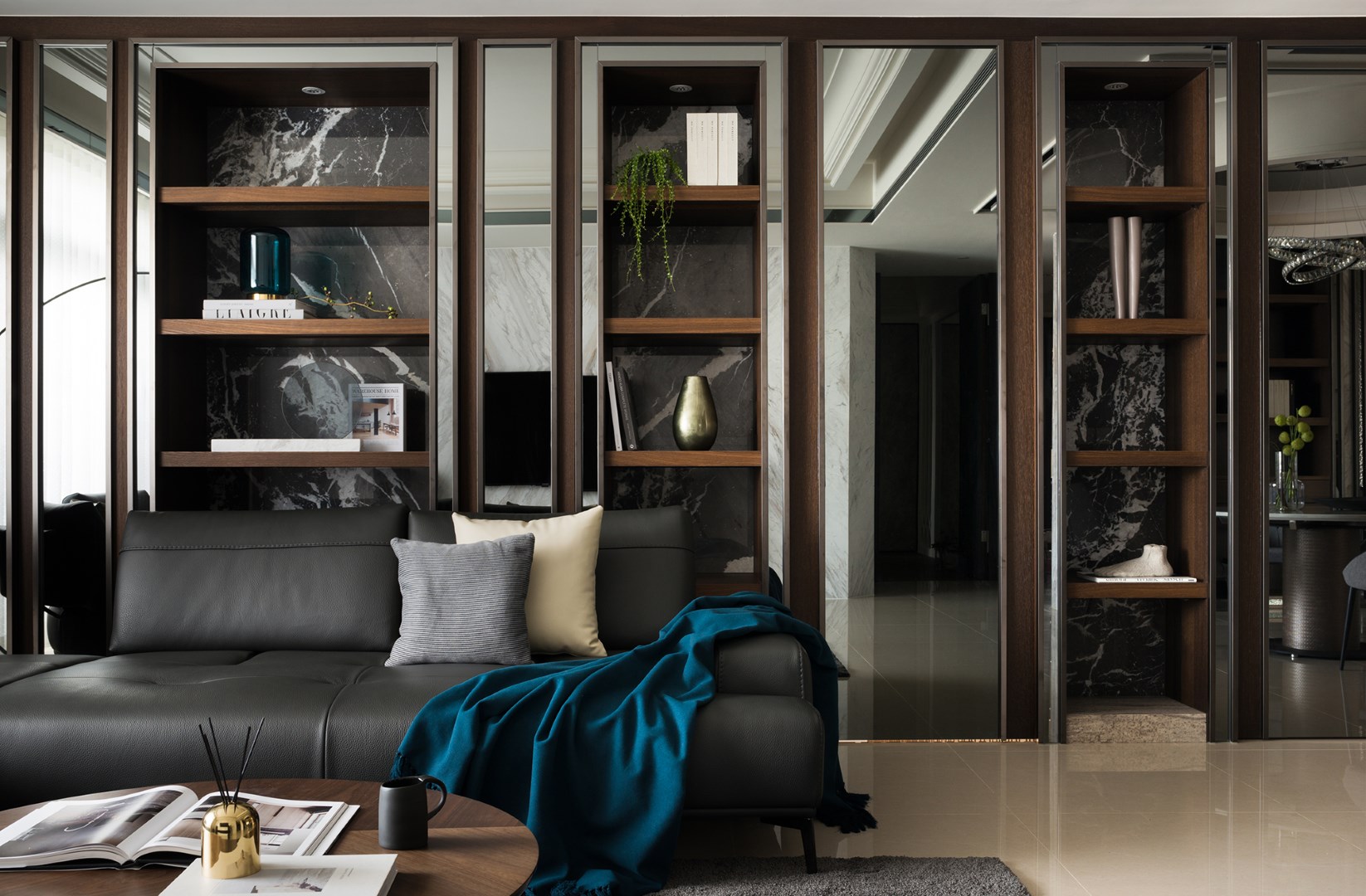 The moulding wall shelving is not only made for storage, but composes an open space for displaying random knickknacks and bouquets from the backdrop to two-tone damask patterned wallpaper.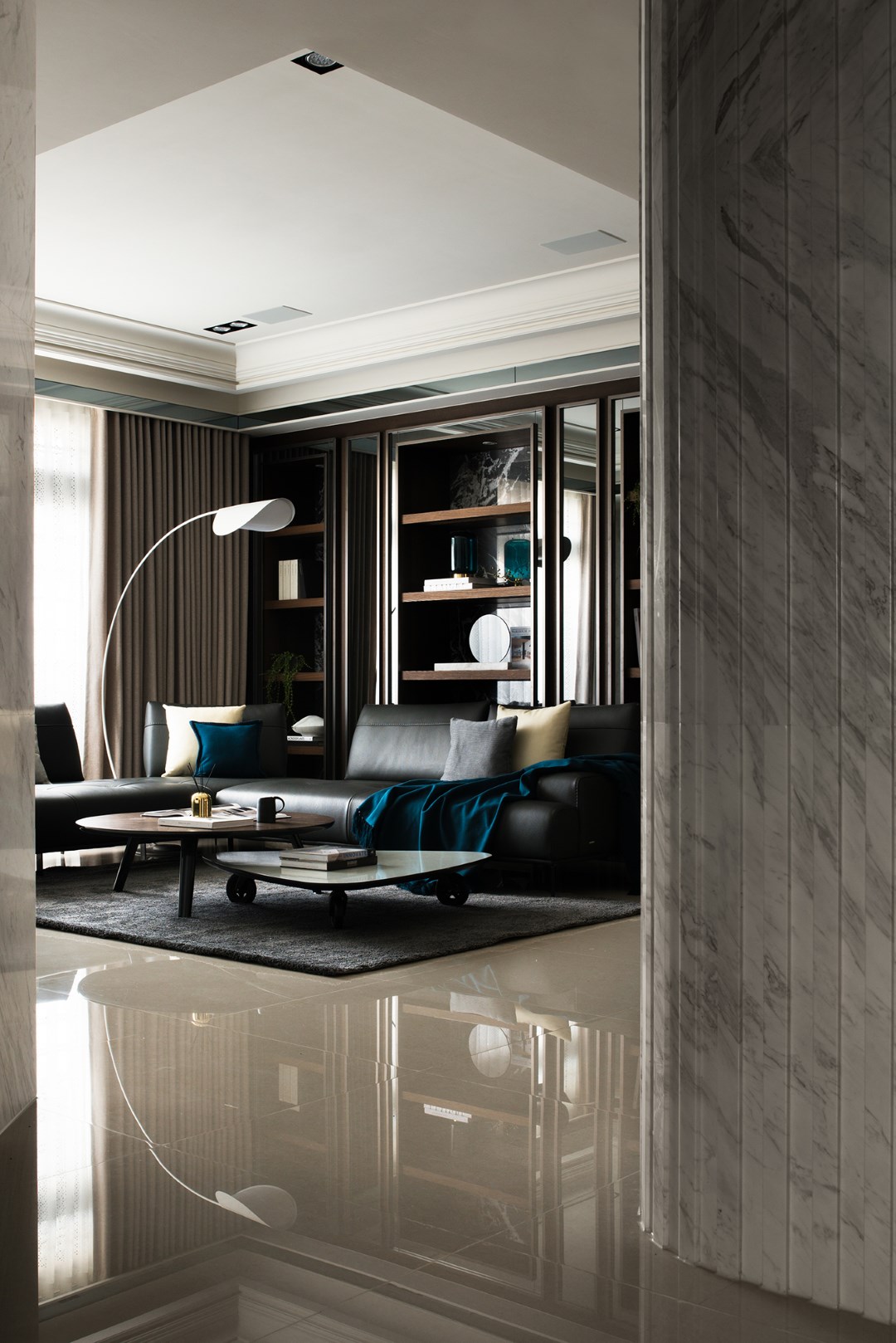 The off-white space sets off a color scheme of blue: powder blue media wall and royal blue armchair at the living space, antiqua ceramic-tiled backsplash of the open-conceptual kitchen, and the wedgewood master bedroom bedspread in its iconic blue. Floral plants and embroidery throws add different touches. Though small space, it is full of wonders and culminates with unfettered and delightful vibes.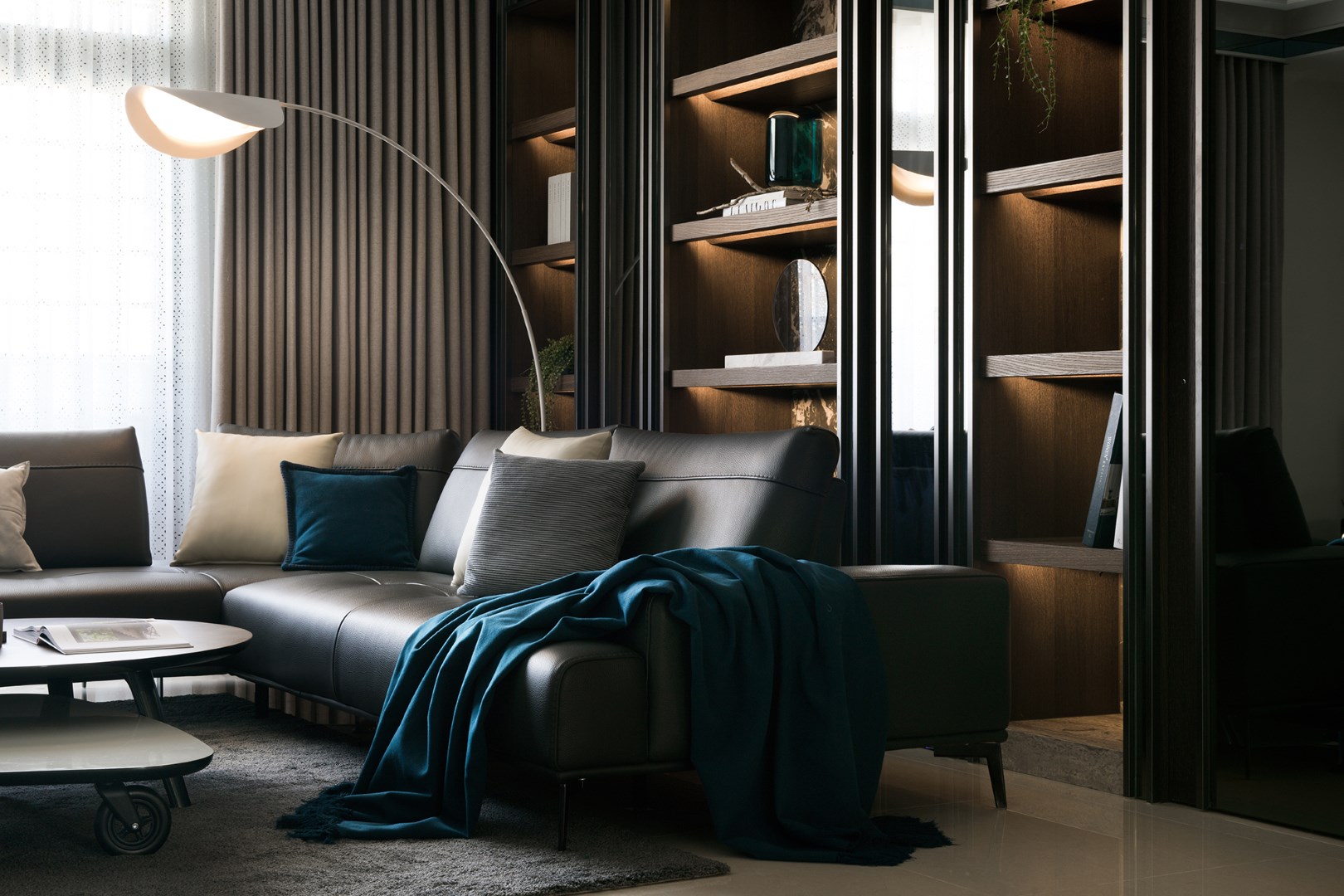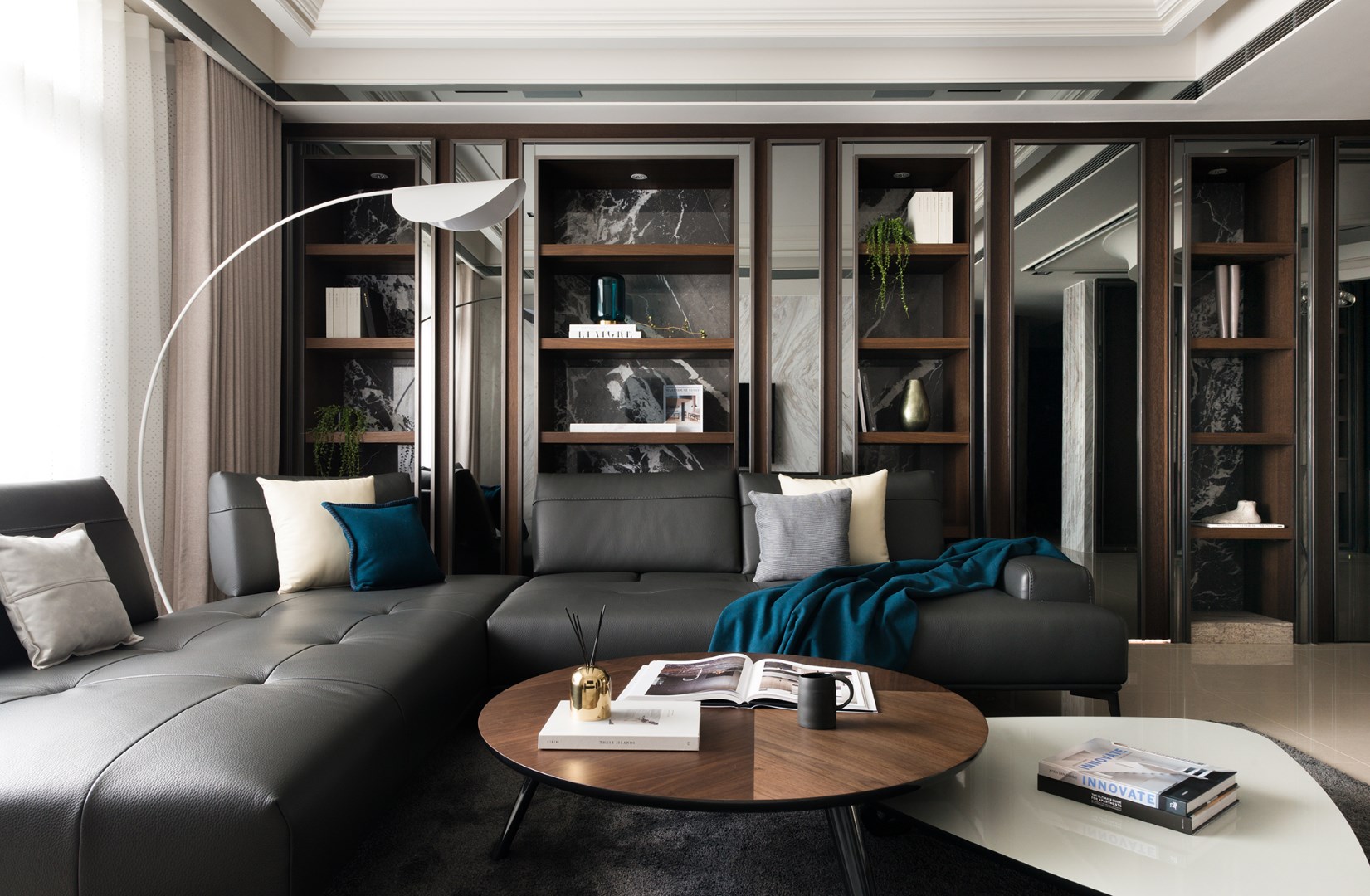 Inspired by one of Chinese values and philosophy, "round sky and square earth." It can be explained that 'round' stands for being well-rounded and harmony; 'square' refers to grounded and integrity, which is also a fortunate sign in Feng-Shui theory. To integrate multiple materials and symbolism of Chinese philosophy, spacious living room and dining area for public interaction; hidden doors enclose conversion of each private rooms.
       To set various materials with appropriate portions. Besides to avoid chaotic visualization, and to make coherence among each other. Walls are paneled with marbles and mirror-framed open cabinets are mounted orderly; whereas ceilings are formed in multiple recessed layers. Dome ceiling is designed above dining table implied with 'unity/reunion' of family, which also coheres the value of being 'well-rounded.'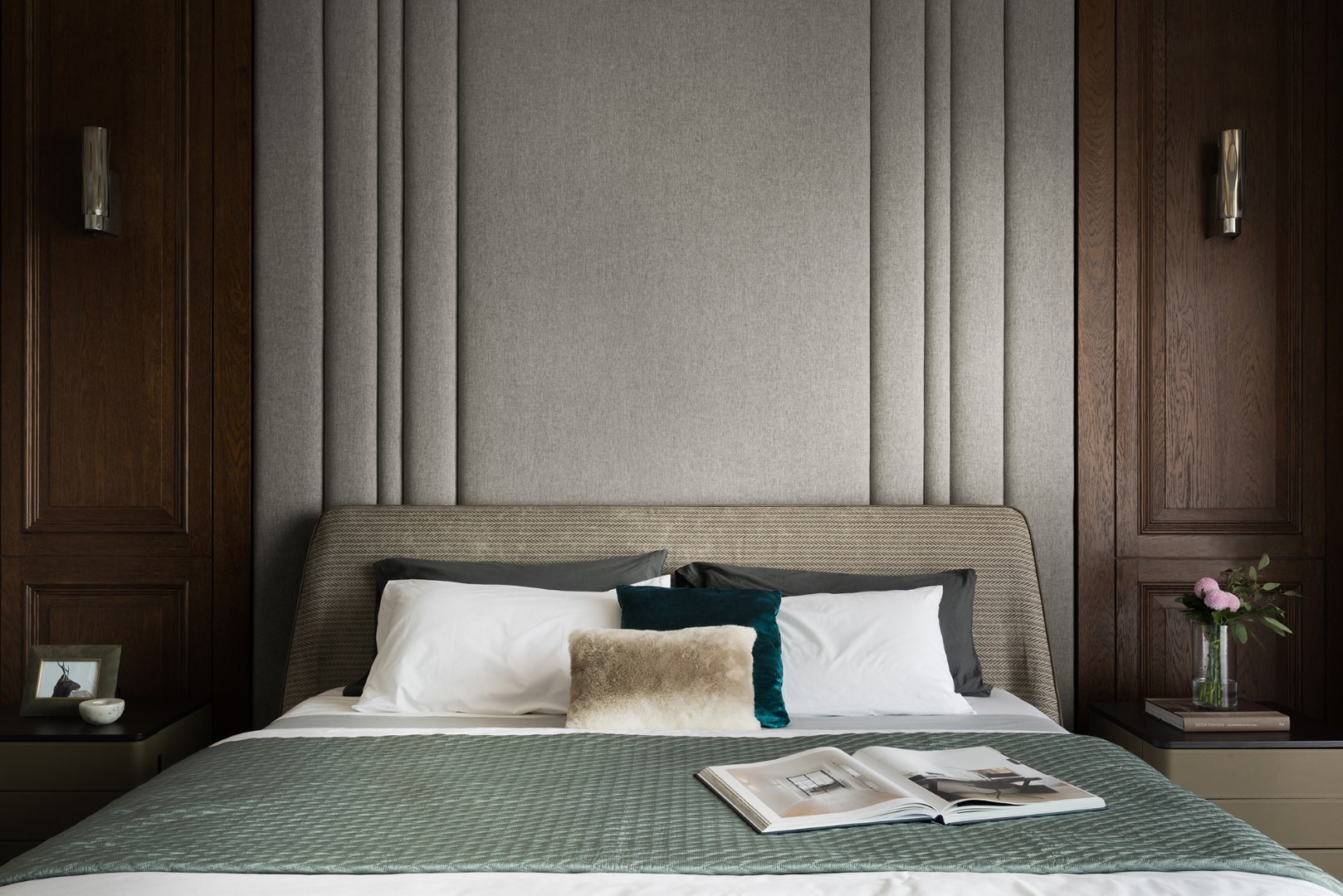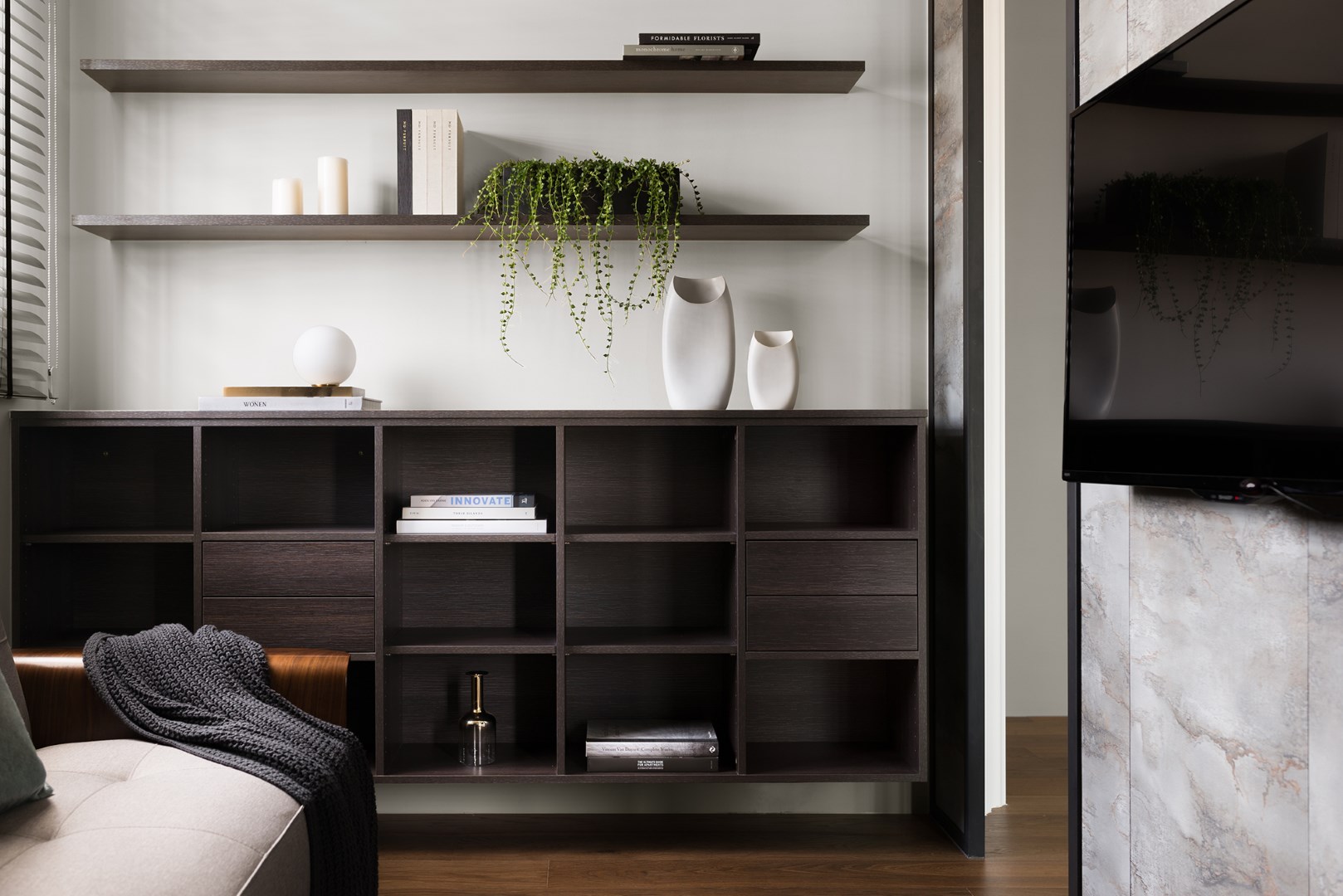 White Georgia marble panel alongside the hallway, and nero Marquina spreads its vein throughout the dining area. Mirror frames embellished with smoked oak veneers, reflecting white marble to turn out Yin-and-Yang illusion. The duality between black and white completes color unity, which sustains oriental vibes and imposing master-plan.
FACT FILE:
Architectural Firm : Ris Interior Design
Project Name: Sequestered Reality
Category: Residential
Photography: MD Pursuit
Location: Taichung city, Taiwan
Space: 211 sq.m.