Sans Souci Lighting Adorn an Iconic Hotel in Azerbaijan
Dreaming up lights for iconic spaces is an art that has been carefully honed by San Souci lighting over the years. The Czech lighting giant combines creative designs with dexterity to fill your home with the dynamic beauty of glass and crystal. Its recent project lighting up the grand interiors of Intourist Hotel, Baku, Azerbaijan, has resulted in a spell-binding environment.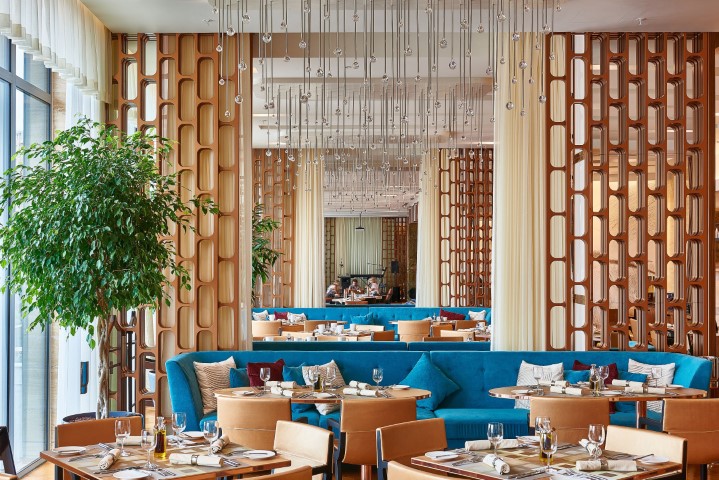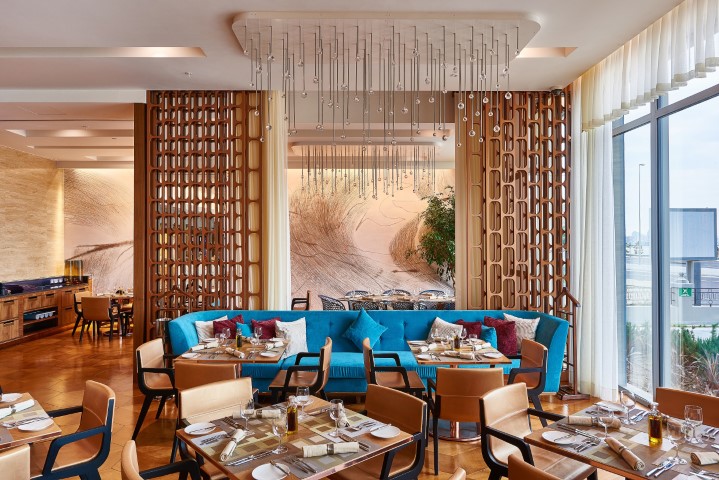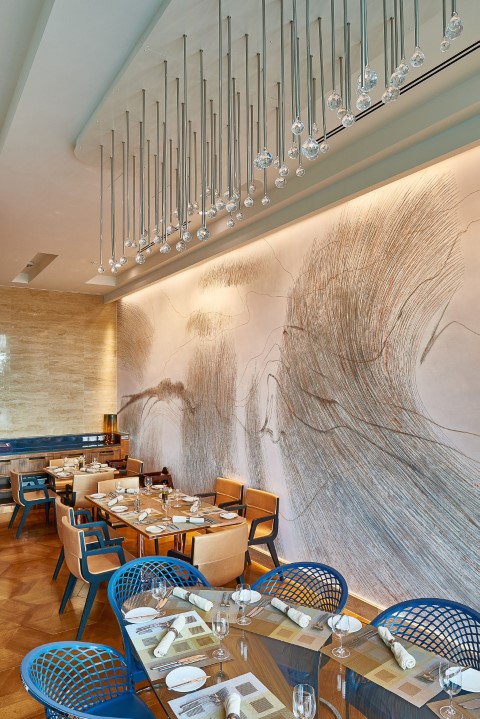 Located in a historic, 80-year-old building that intricately combines present-day features with those of the times long gone, the decorative light fixtures created by San Souci in the lobby and the restaurant showcase the same concept. They are made up of traditional crystal cut balls, as found in any classical light fixture. However, hanging from smooth silver rods in a linear fashion to form an elegant cluster, they present a modern style.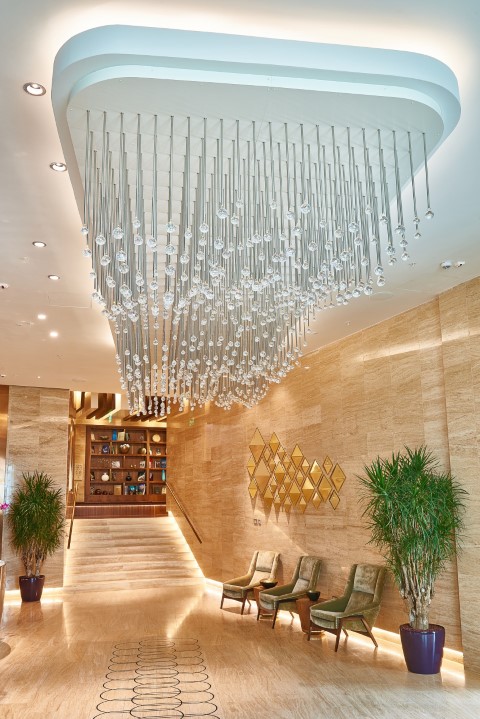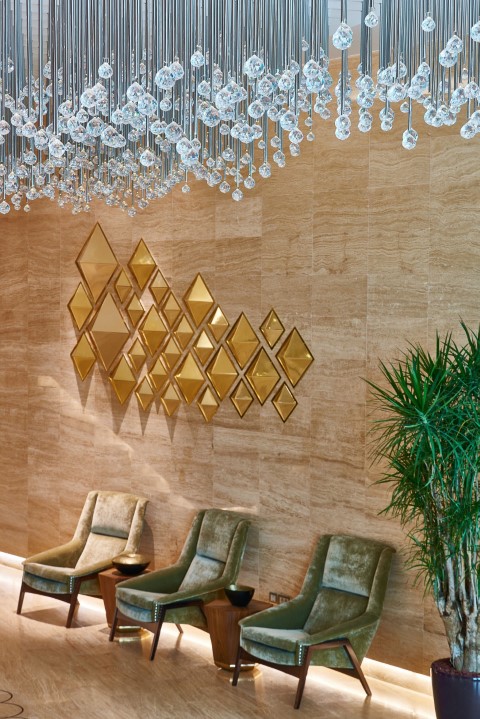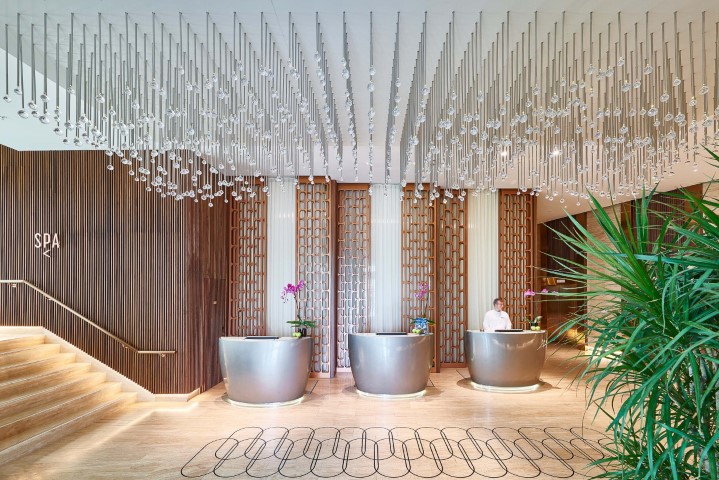 A sparkling wave of hanging crystal lights spans 15 sq meters, which, despite its size, creates an impression of absolute lightness. It is like a crystal rain that descends on the heads of B&B Restaurant's guests in slow motion. It is simplicity at its best that creates a sensational environment. And it exudes the exhilaration one experiences in nature.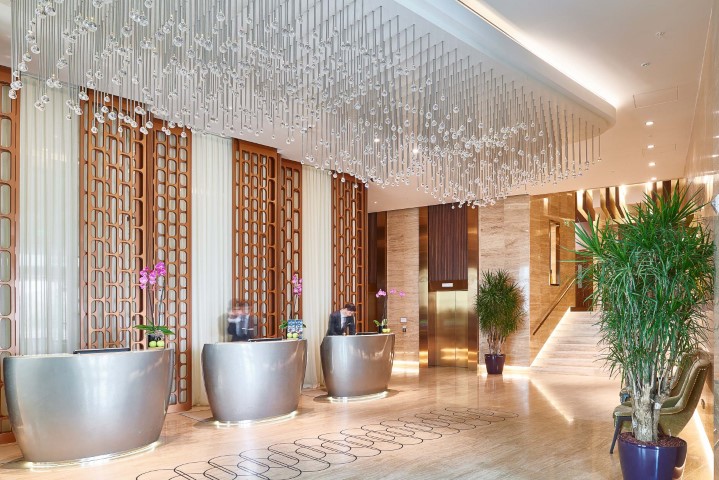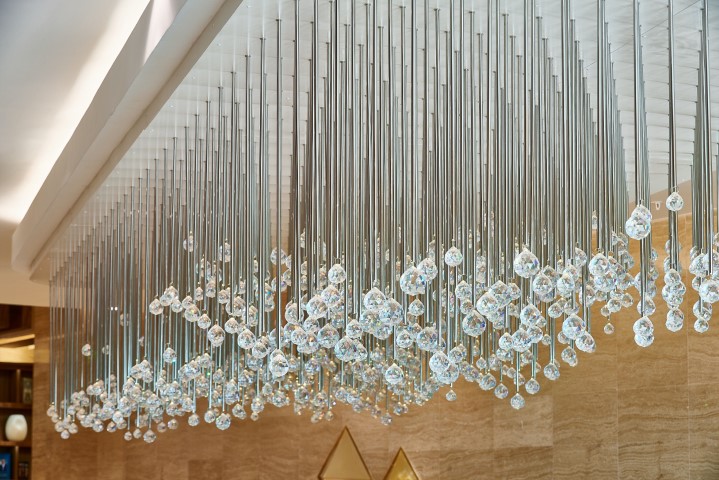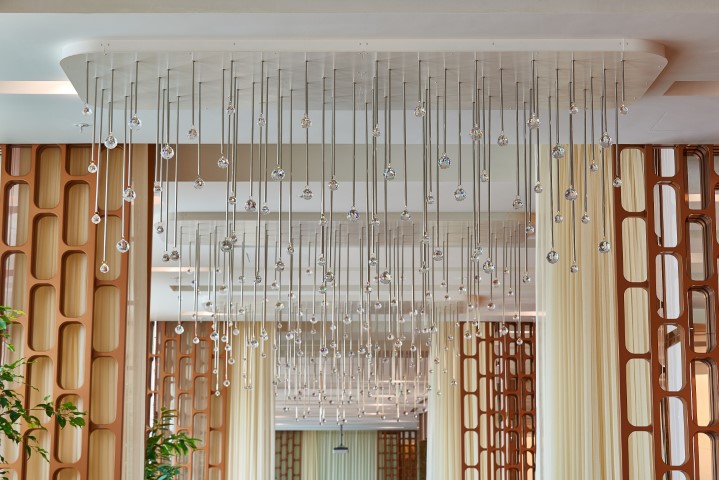 Availability:
About Sans Souci:
Sans Souci is a Czech designer and producer of decorative lighting fixtures, glass objects, and architectural features. The brand carries out grand, unique projects focusing on light objects, exclusive light fixtures, and luxury interior decoration features. Its specialty is original architectural features, such as railings, stairways, tables, skylights, columns, and others. What characterizes them is a high proportion of manufacture with emphasis on precision and detail. The production takes place in North Bohemia, a world-renowned glass-making region associated with the most significant phases of the development of glass-making in the Czech Republic as well as in the whole of Europe.
Sans Souci has mastered the craft that has been handed down with love from generation to generation. This, together with production processes honed by years of experience, forms the basis of its work. Its glass-makers are able to create beautiful designer works from the batch, turning the ideas and concepts of designers into final products. Besides traditional production methods, Sans Souci puts emphasis on unceasing innovation in both design and production, continuously developing new technologies for its original ideas.