&nbsp
Sangam Elementary School | SferaBlu Architects
In olden times, students were taught in open environments under the trees. We have been inspired by this concept as it helps children connect with nature. It is a wonderful way to learn various life skills and presents an opportunity for kids to run, jump, slide, make a mess, and explore themselves in an informal way.
Visit: SferaBlu Architects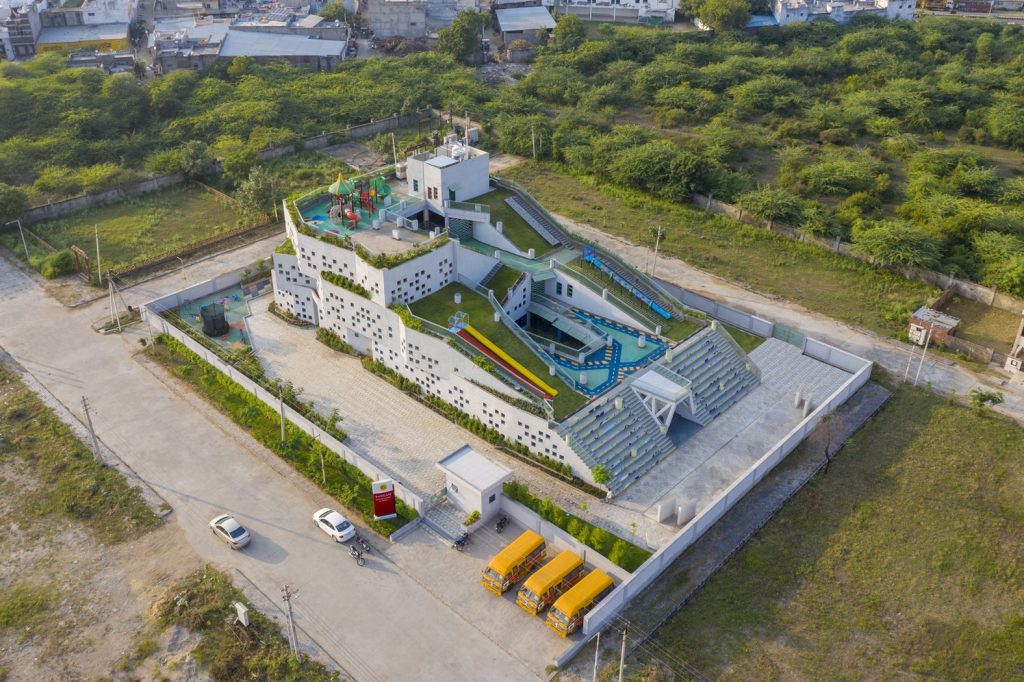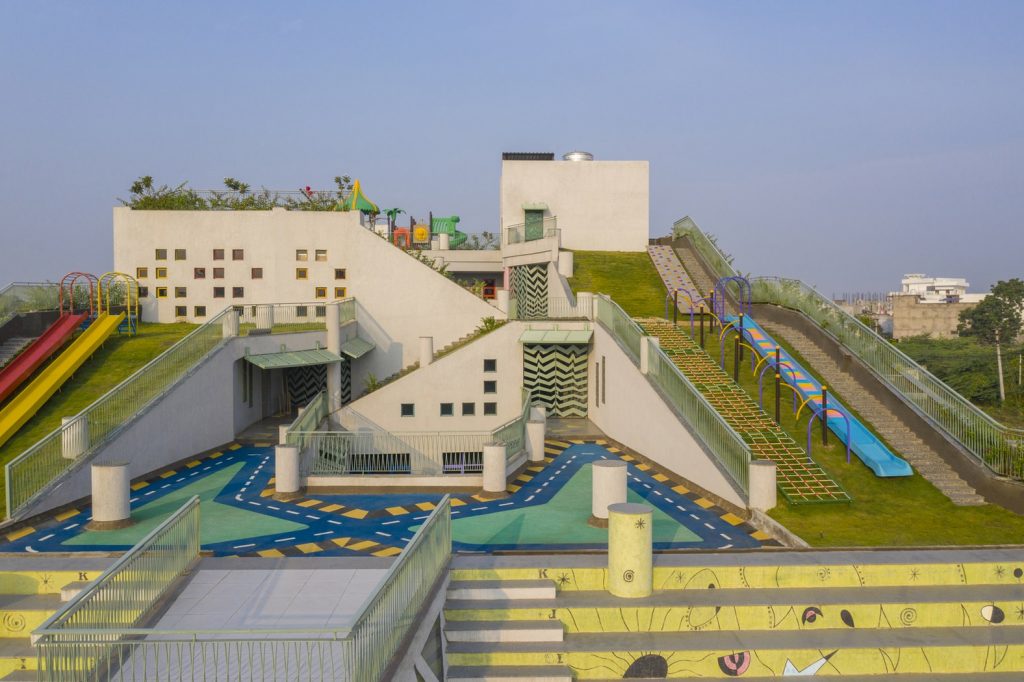 The school is located in the urban fabric of Bhilwara, Rajasthan, India. The project covers an area of 2612 sq. M. The design is focused on establishing an entity for students, where the built space and environment together become a successful tool for learning.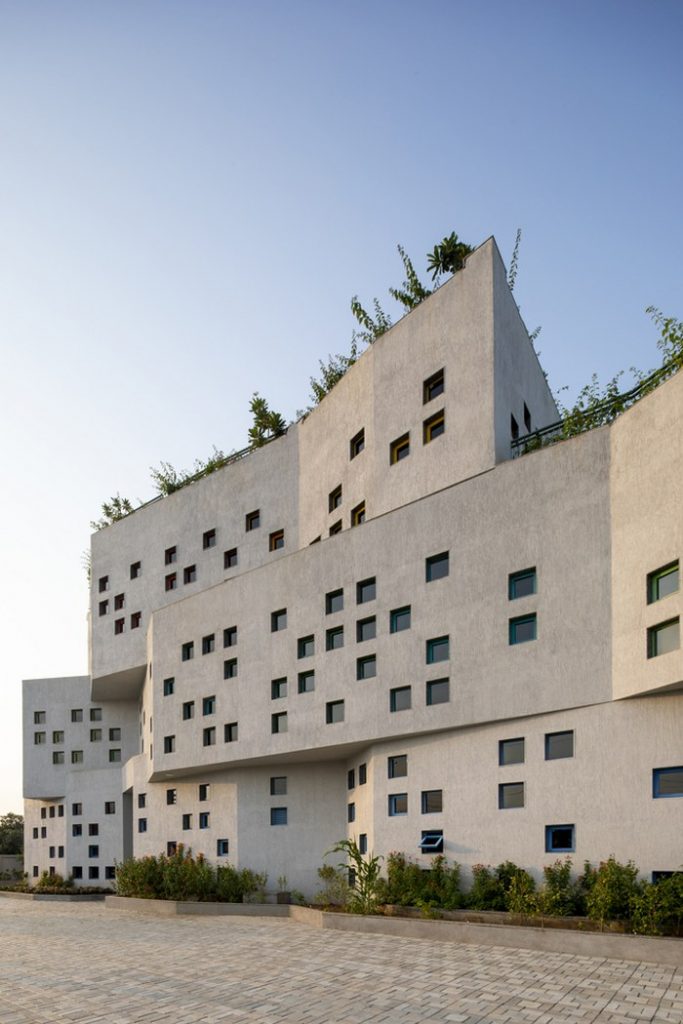 The form of the building was inspired by a triangular cheese sliver with tiny holes on its sides as seen in cartoons; likewise, the external surface of the building has multiple punctures. The exterior facade has many tiny window panels to maintain visual connectivity with nature and the surroundings.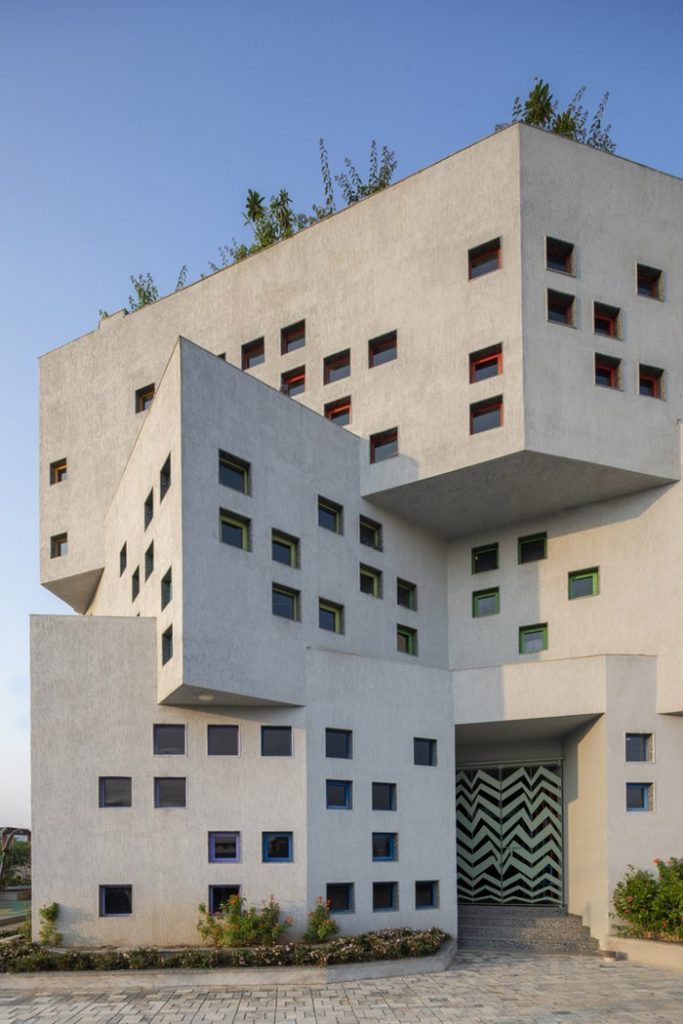 The size of the windows is small to ensure safety and positioning are driven by the height of the students. The students get a view of the outside while sitting at their desks. Each floor is staggered which creates small planters and generates an organic form of the structure.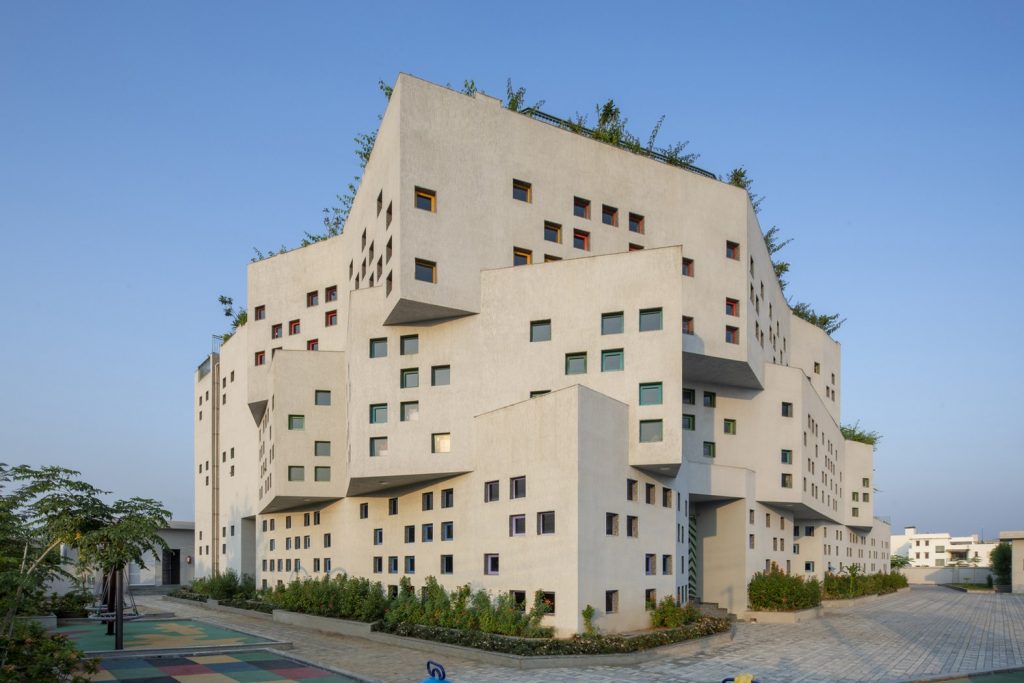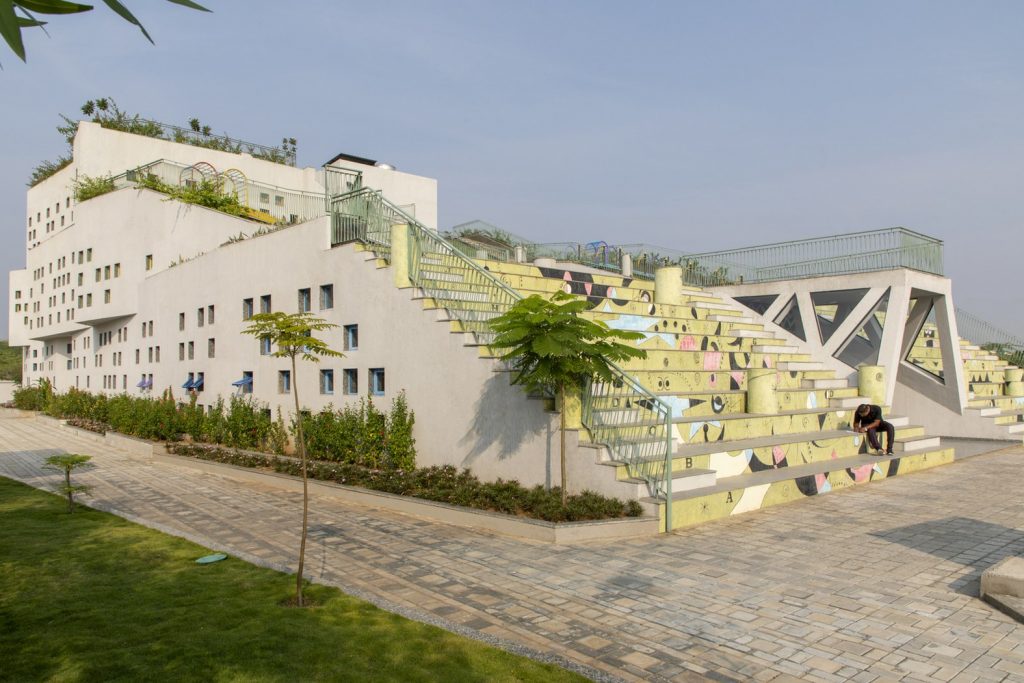 From a distance, the building looks like a sloping garden. Near the main entrance is an open amphitheater which is used for activities such as morning prayers, dramas, and performances. The size of the plot and space needed for the project left limited peripheral space for essential outdoor activities. This made us repurposed the roof of the entire building into a sloping garden interconnecting each floor. The flat area of the roof is used as a cycling track.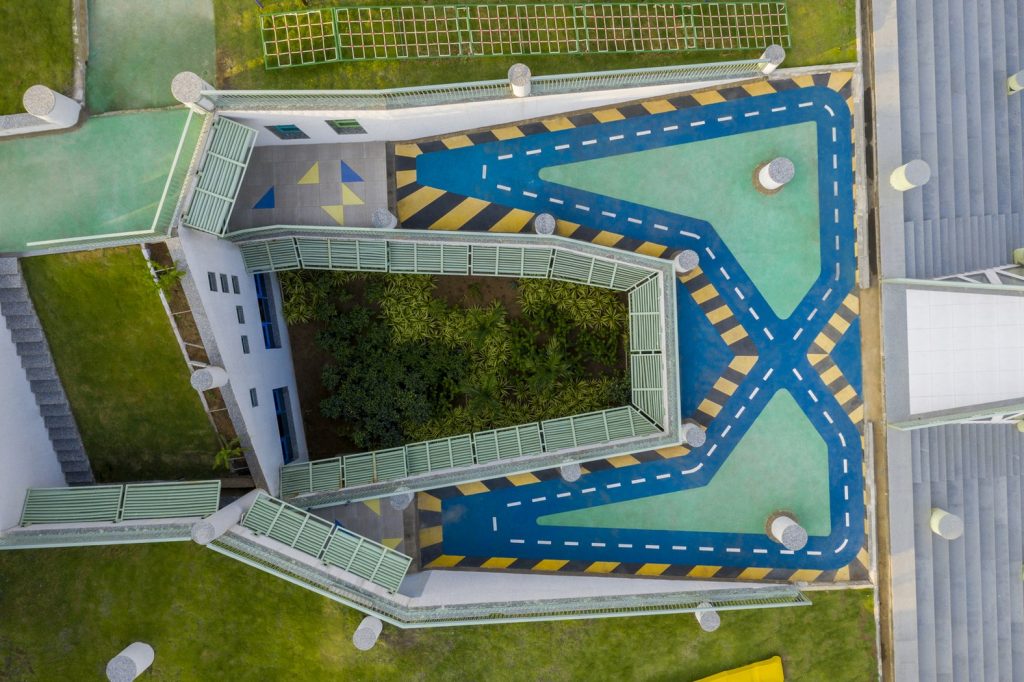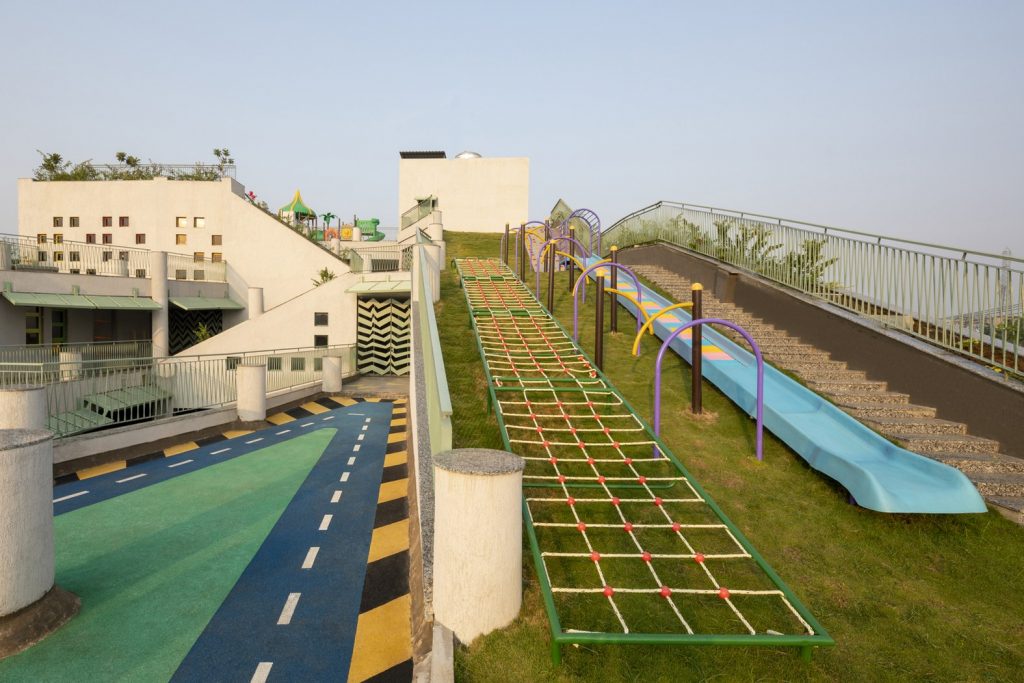 The first slope has two huge custom-made slides; the second slope, which is the longest slope in the building, has obstacle courses; and the third slope, which has enough sunlight, has planters, one kitchen garden for each class to grow their own vegetables and flowers. This creates a special bond between the children and the nature around them. The topmost part of the roof has a jungle gym where they climb and swing with a view of the entire city beyond.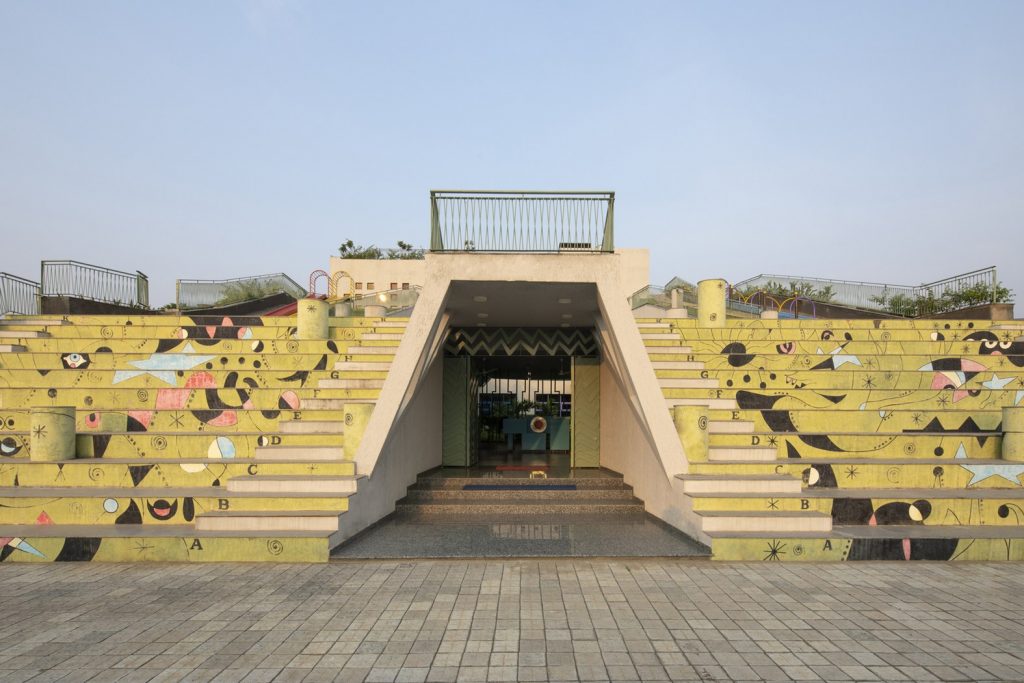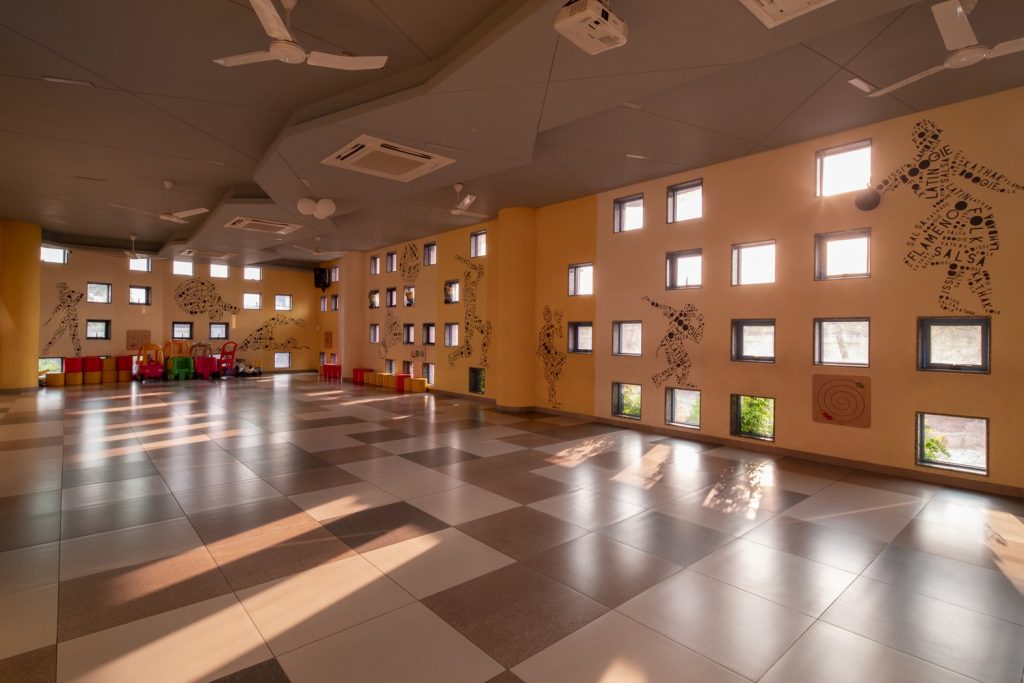 The building is a three-storied structure. The built form is highly perforated and has two courtyards which permit filtered daylight to seep into the corridors. The courtyards help reduce heat gain and provide efficient air circulation in the entire building, which is essential for the harsh climatic conditions of the region. With the air and diffused light that enter from the top, the inner portion of the building remains cool and well-lit.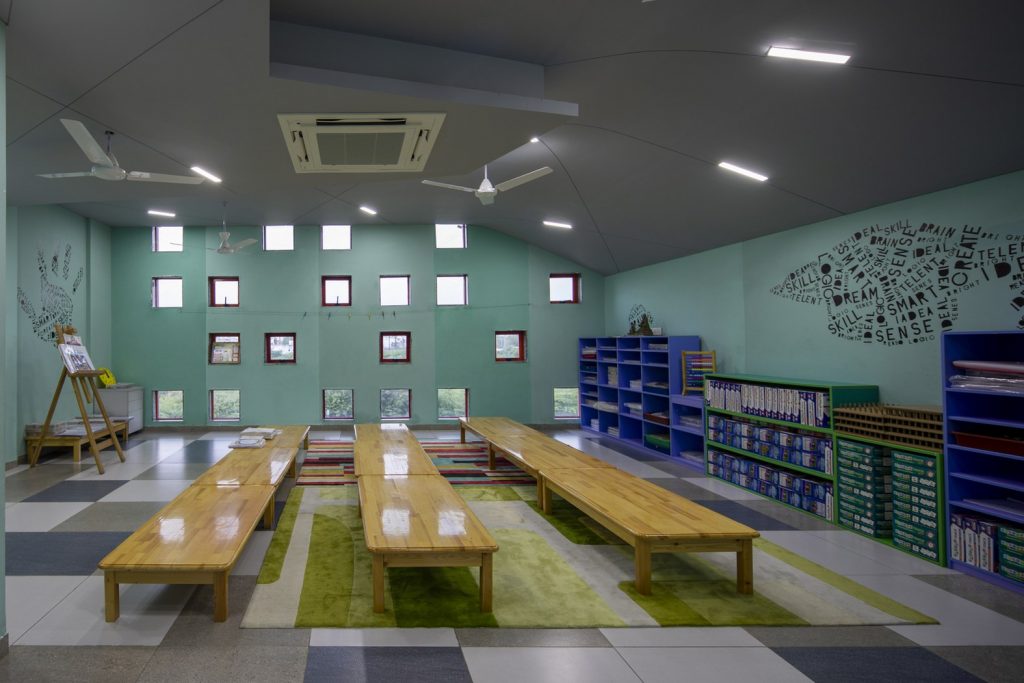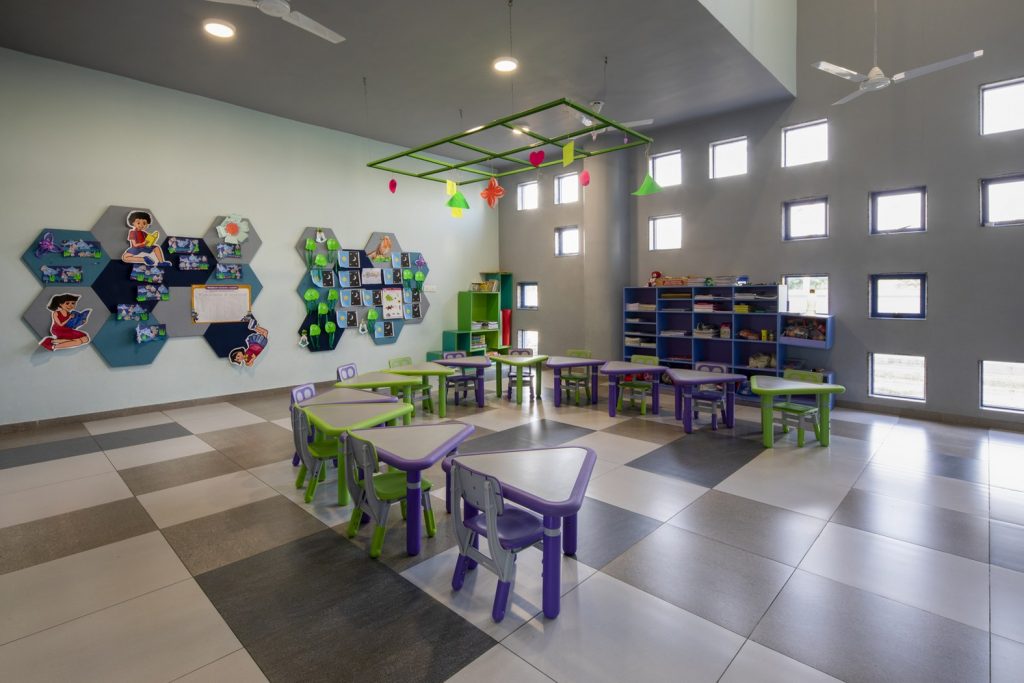 The shape and volume of the classrooms are organic, unlike the usual rectangular classrooms. The double-height spaces are converted into multi-purpose mezzanine spaces for the kids to play, relax, and unwind. Built for three to seven-year-old kids, the idea was to create a space such that the thought of going to school would bring a smile on their faces!
FACT FILE:
Architects: SferaBlu Architects
Area: 2600 m²
Type: Elementary & Middle School
Year: 2018
Location: Bhilwara, India
Photographs: Umang Shah
Manufacturers: Mapei, PUJAN Construction, TOSHIBA, ZWCAD
Architect In Charge: SferaBlu Architects
Design Team: Naman Shah, Dhruven Vadhwana, Tarjani Parikh, Ninad Deole, Binal Shah
Clients: Sangam Elementary School
Engineering: Jitendra Chaudhary
Landscape: Dipen Kharidia
Structural Consultant: Rutvik Dave
Source: Archdaily
&nbsp