When Purvi & Punit gave us the brief that they wanted to use lots of colors and yet have a royal & elegant look to the house, immediately it was a challenge to put interpret. As normally with royal interiors goes creams and browns. So we made a material palette which had the very best of market and most elegant materials.
Royal Interiors and Material Elegance in this Residence in Mumbai | Pooja Mehta
Visit: Pooja Mehta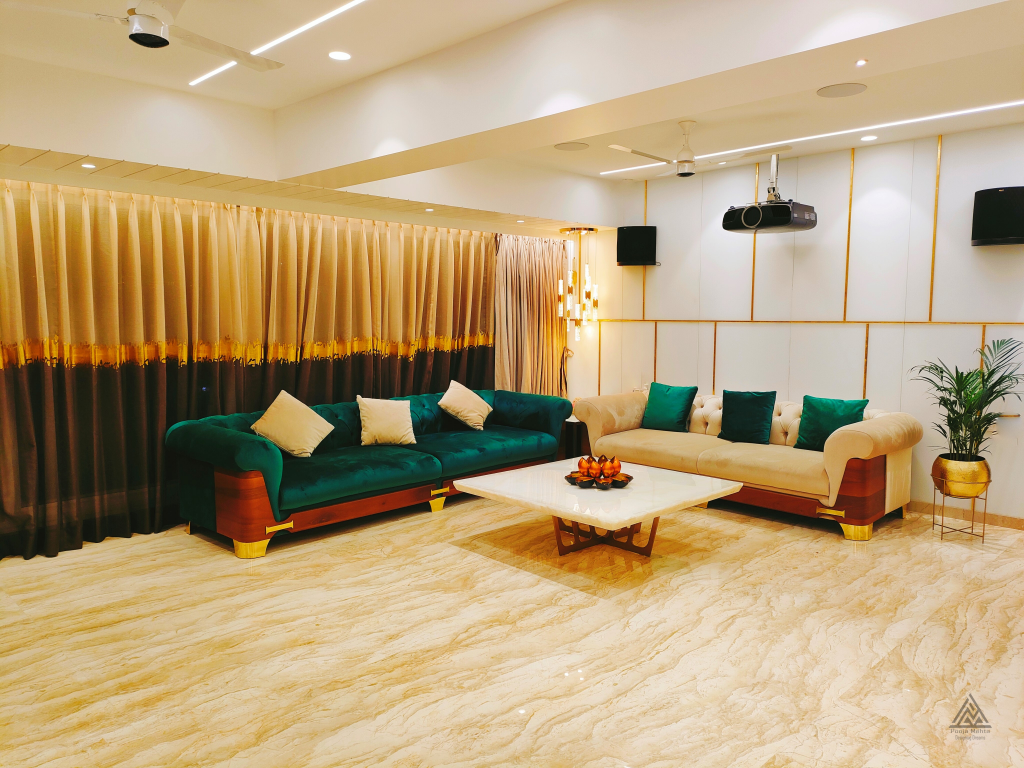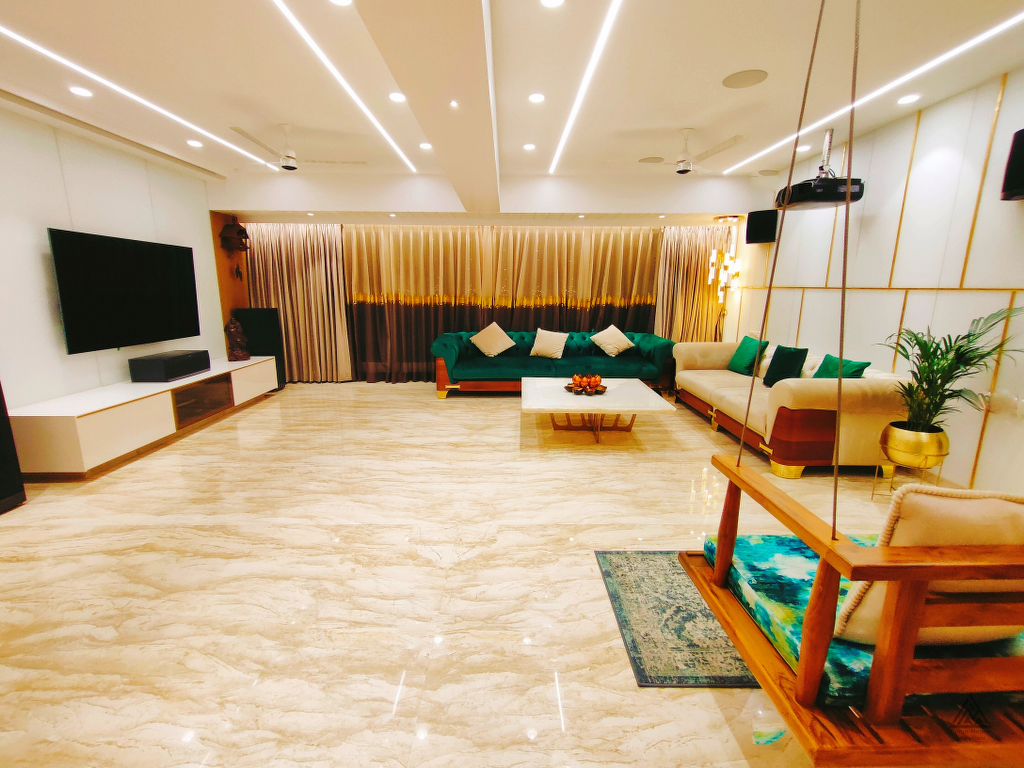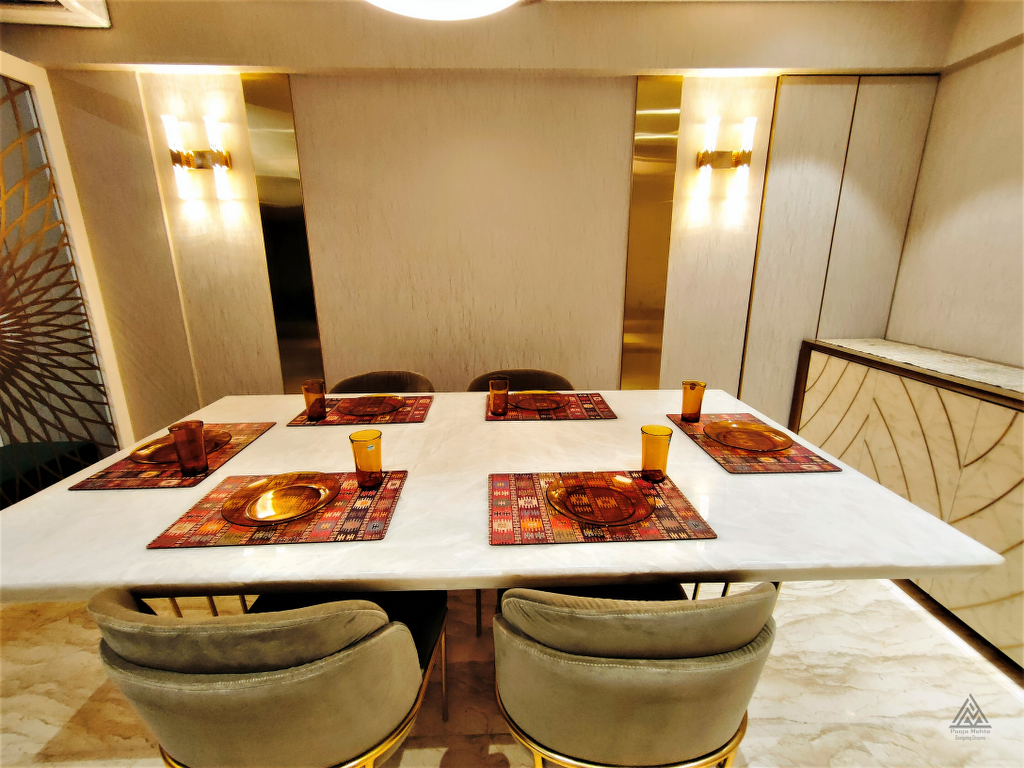 Be it the bold green velvet bed back with gold inserts in their room, or the silk vinyl used on their wardrobe shutters, the gold inlay strips on sofa wall of the living room or the ombre curtains designed for daughter's bedroom. Everything was customized.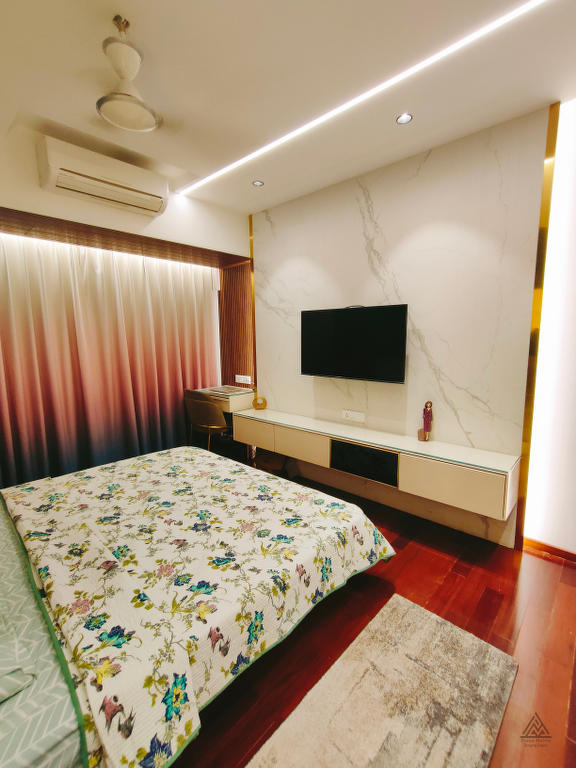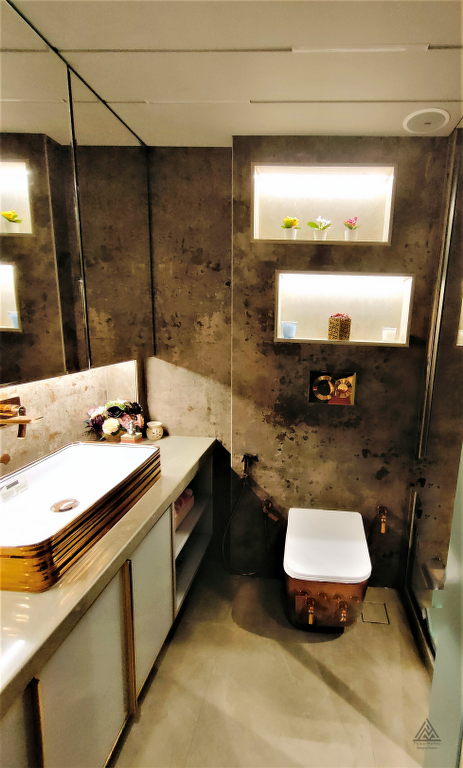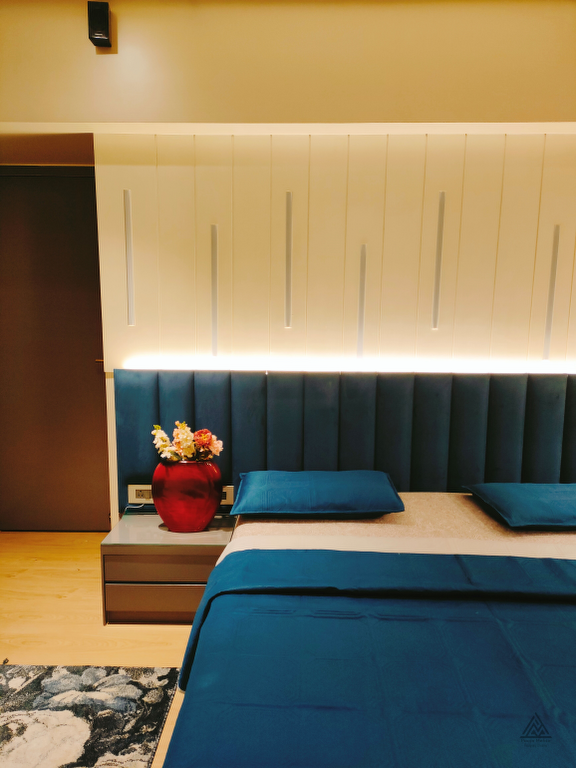 The Daughters room is our favorite as its young, dynamic yet very royal.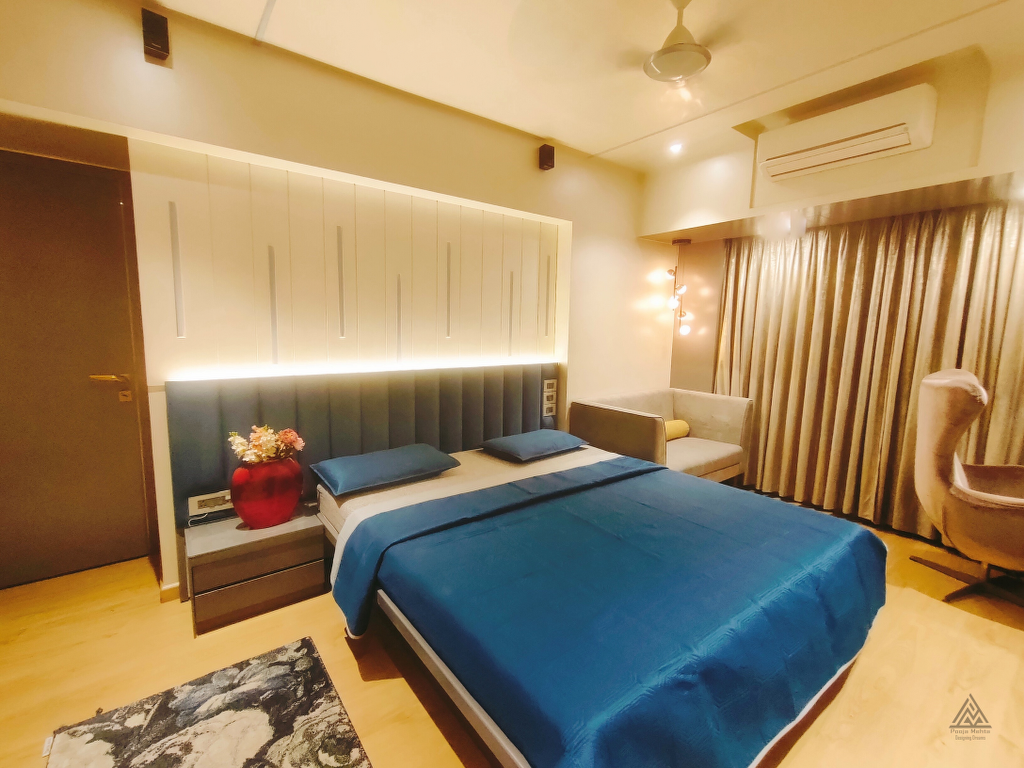 The fusion of the European look wall and the grass hopper design bed back has definitely come out best.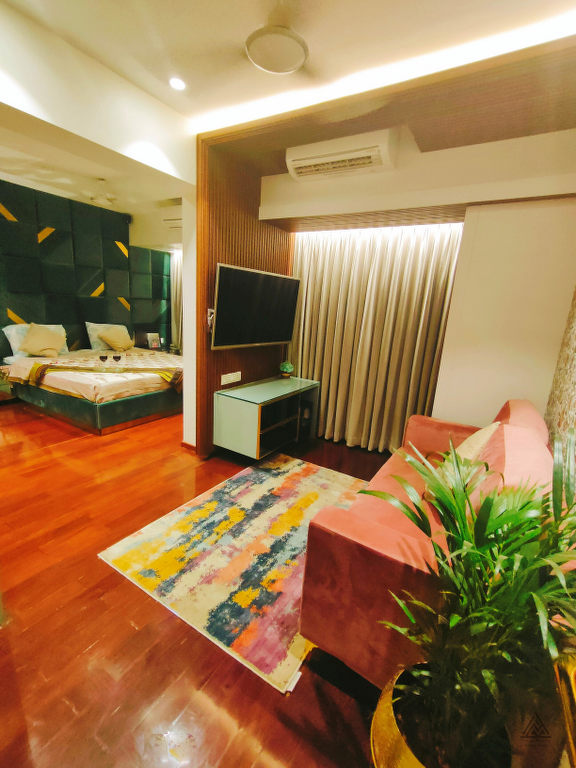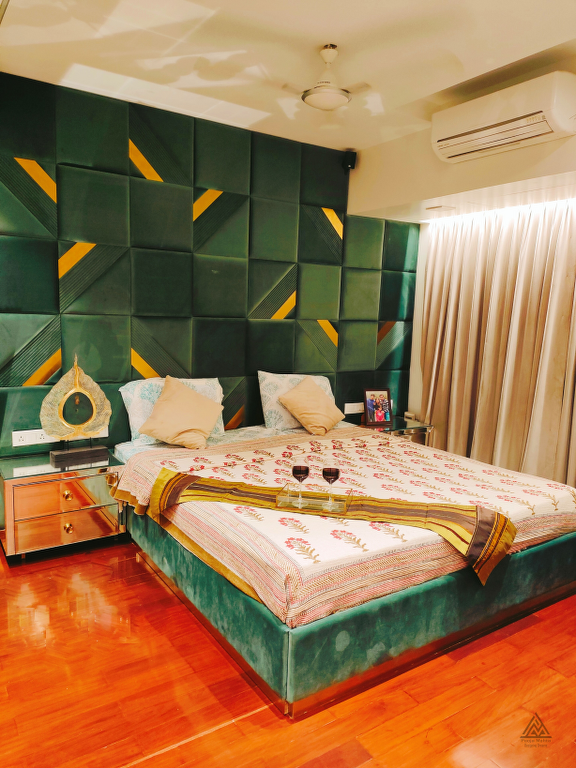 Fact File
Designed By: Pooja Mehta – designing Dreams
Typology: Residential Interior Design
Project Name: Project Sudha Park
Location: Mumbai, Maharashtra
Size: 1600 sq.ft.
Year Built: 2021
Duration: 6 Months
Project Cost Appx: 75 Lac
Wall Covering: Missoni Homes | Curtains: Embellish | Soft Furnishings: Purple Patch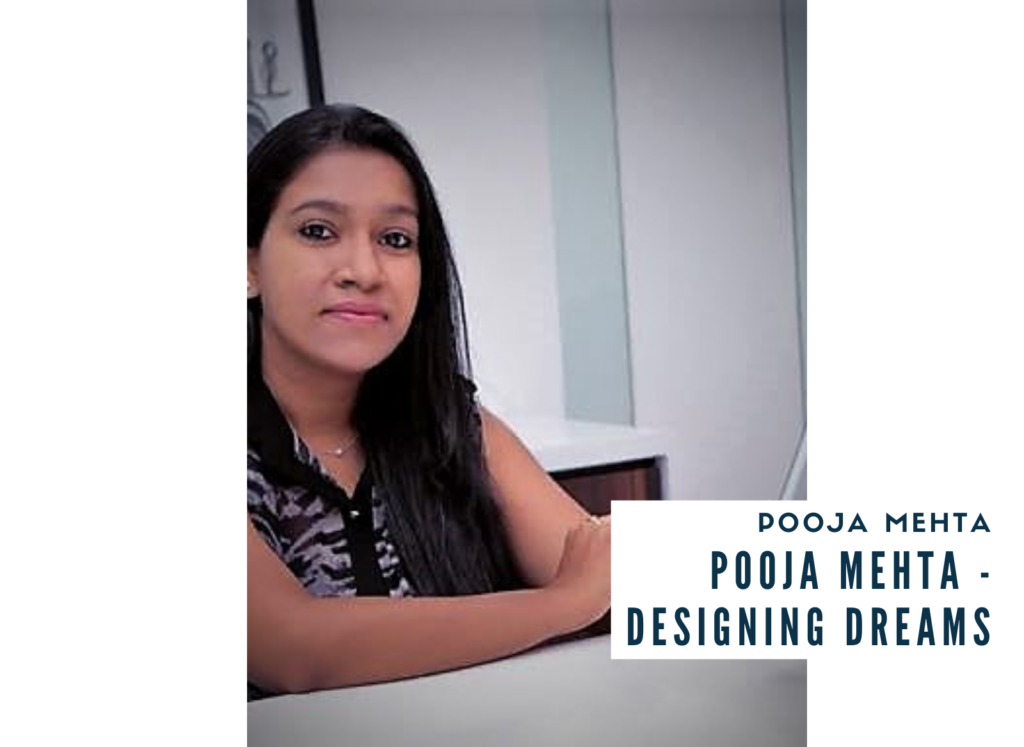 Firm's Website Link: Pooja Mehta
Firm's Facebook Link: Pooja Mehta
Firm's Instagram Link: Pooja Mehta
Disclaimer: No TAD editor is involved in the curation of this content.