&nbsp
Retro Cafe | Rahul Ratra Architects
RRA's new evocative Architectural endeavor "Retro Cafe" in Jalandhar reflects the desire of all foodies and coffee lovers. We believe in the highest quality and prodigious attention to both basic design concepts and information which are clearly expressed in this designed café.
Designer: Rahul Ratra Architects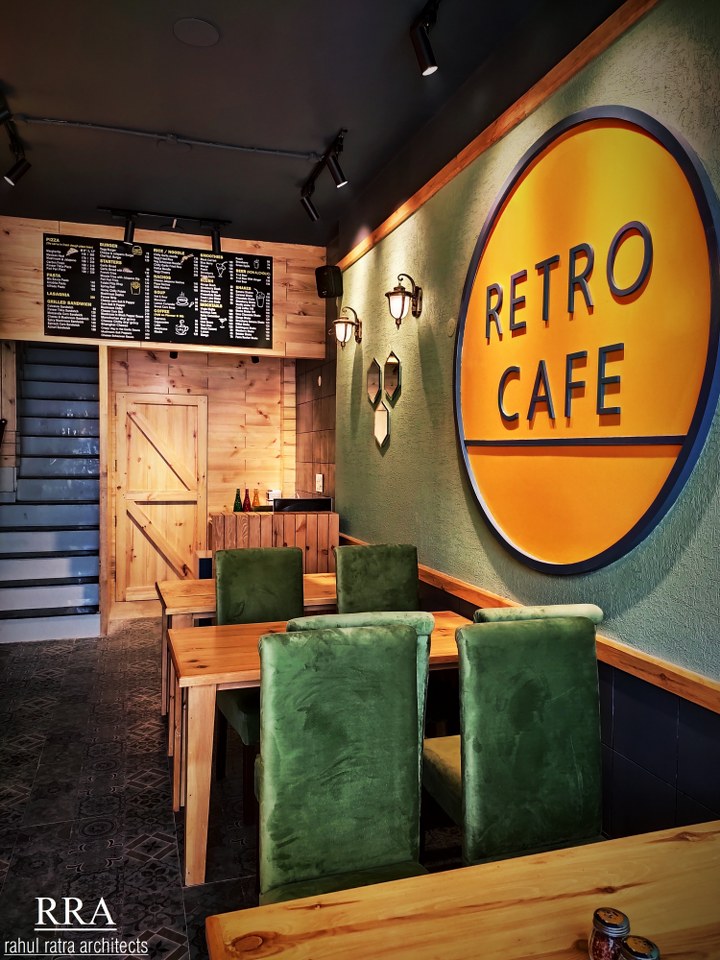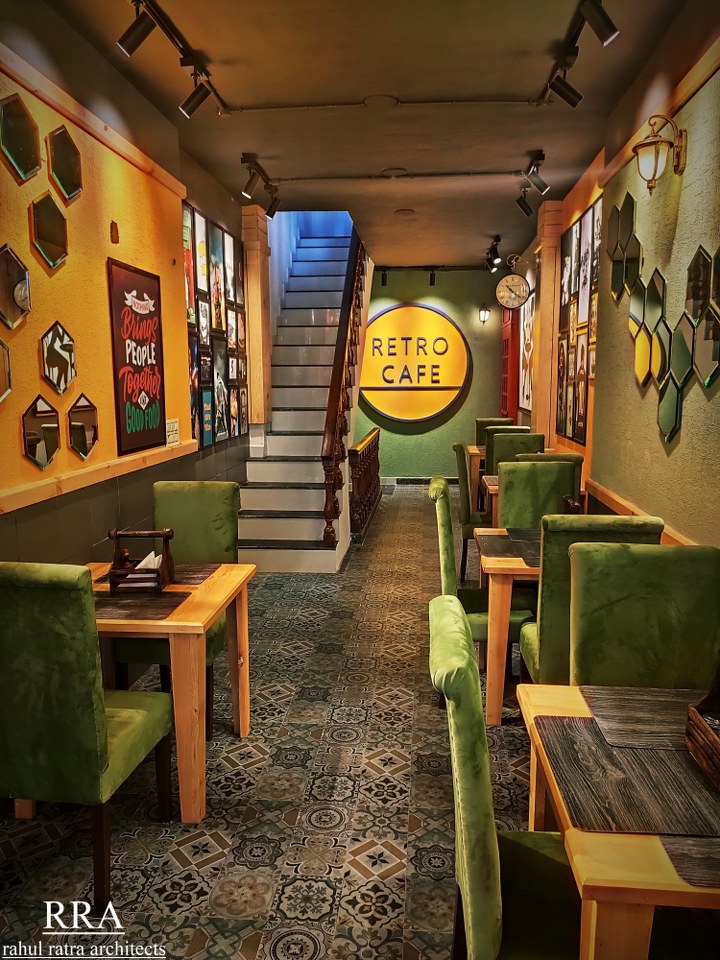 Retro Café, A relatively small café is designed in the spatial sense and in a good atmosphere. Everything inside the café is warm and welcoming, featuring colorful lights and hexagonal mirrors on the walls. The small café is located amongst the big buildings of the town.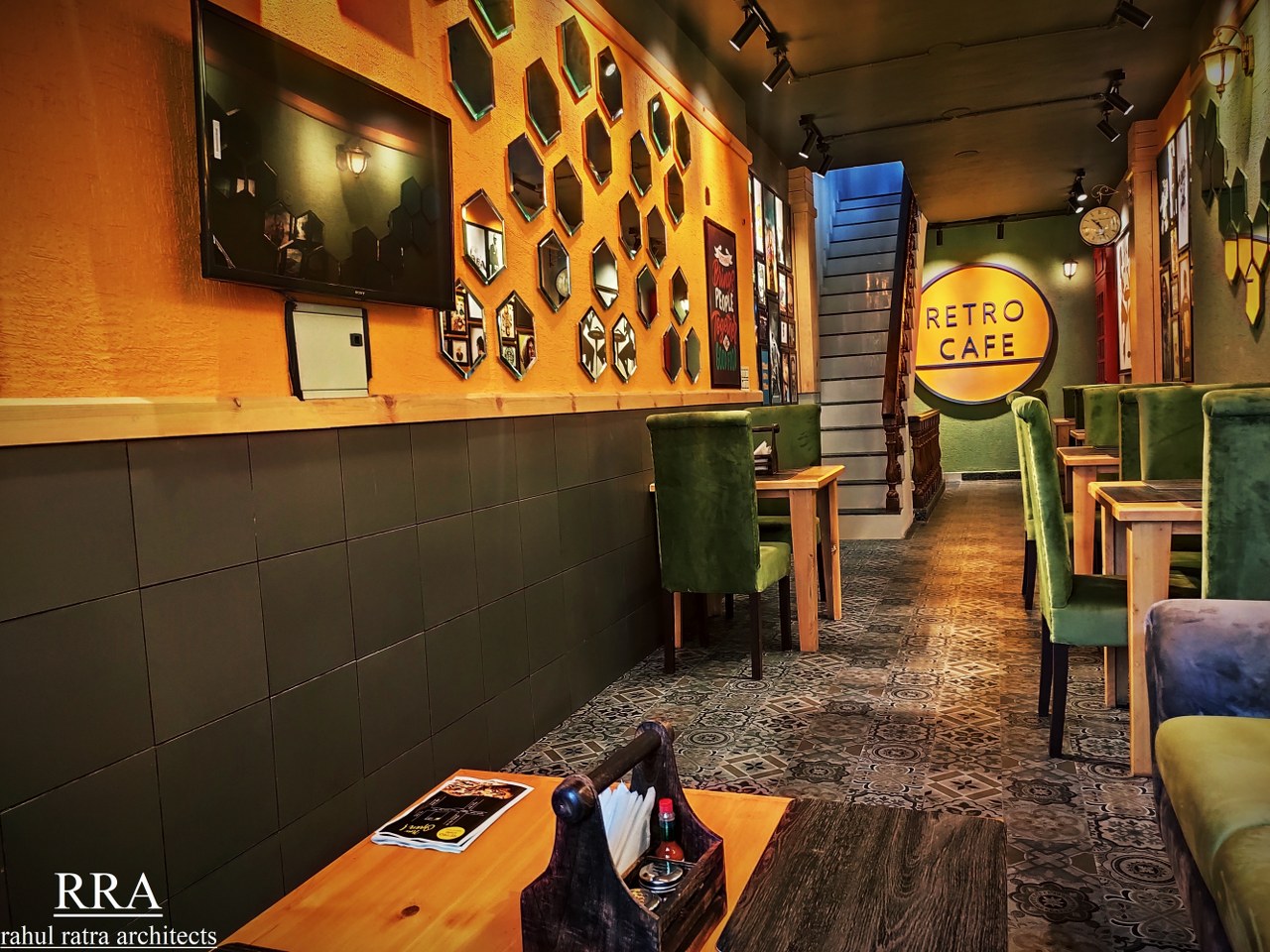 Because we have such a strong passion for design and are creating true partnerships towards our customers from conception to specification. It is about the need of the client that we work for the growth and operations. We've worked to lead the project from brand conception to opening day.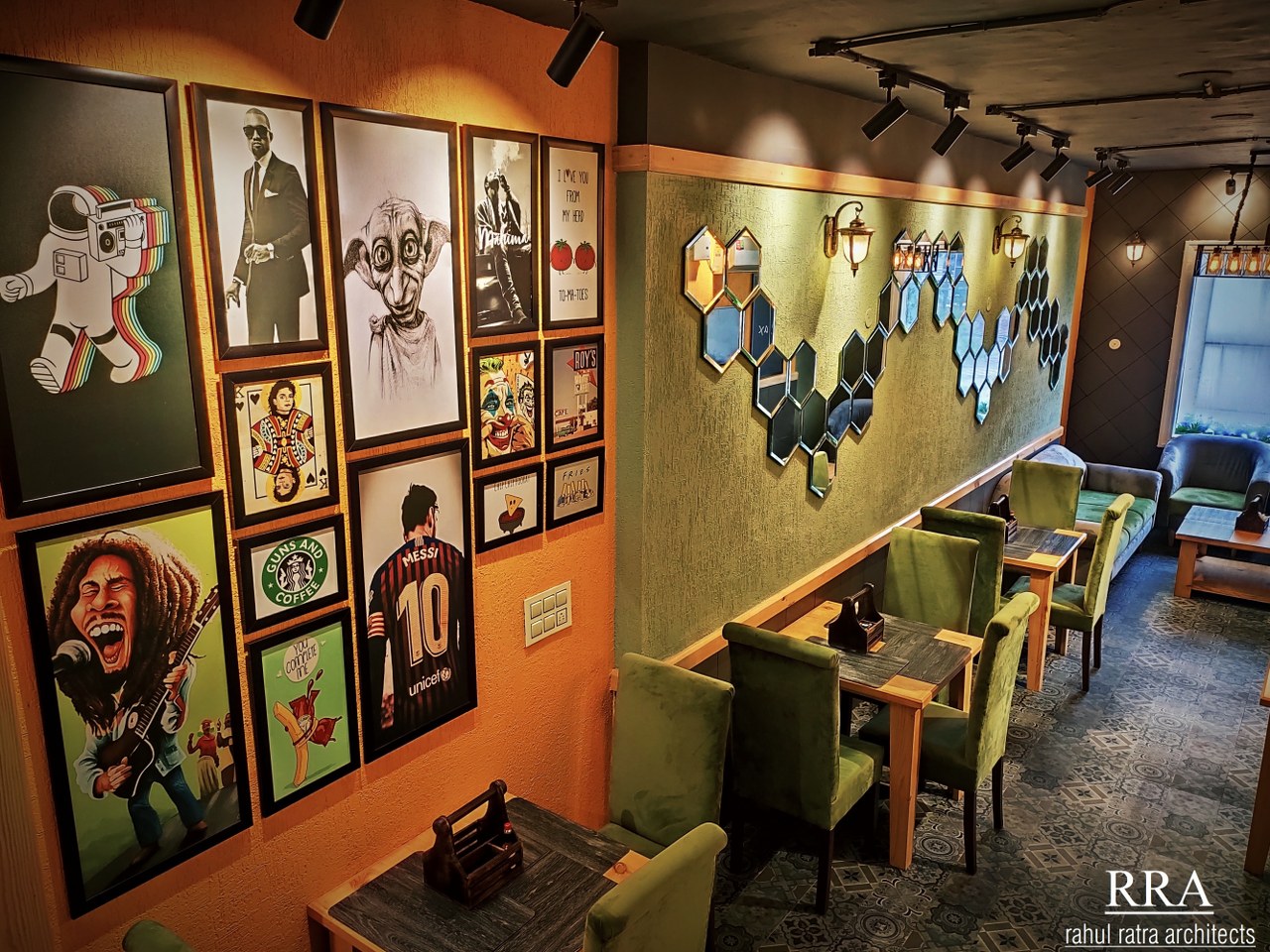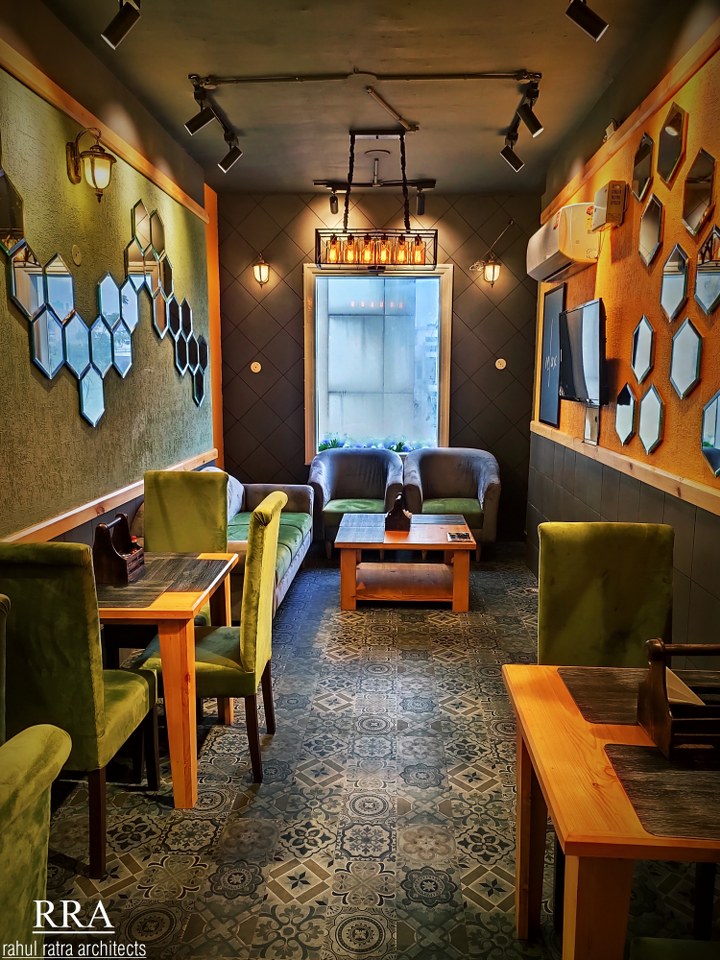 This cafeteria offers a convivial atmosphere that usually encourages people to interact. This is one of the few places of social cohesion in the city. Three features related to architecture i.e scale, table planning and decorations are well incorporated here to encourage the welcoming feeling.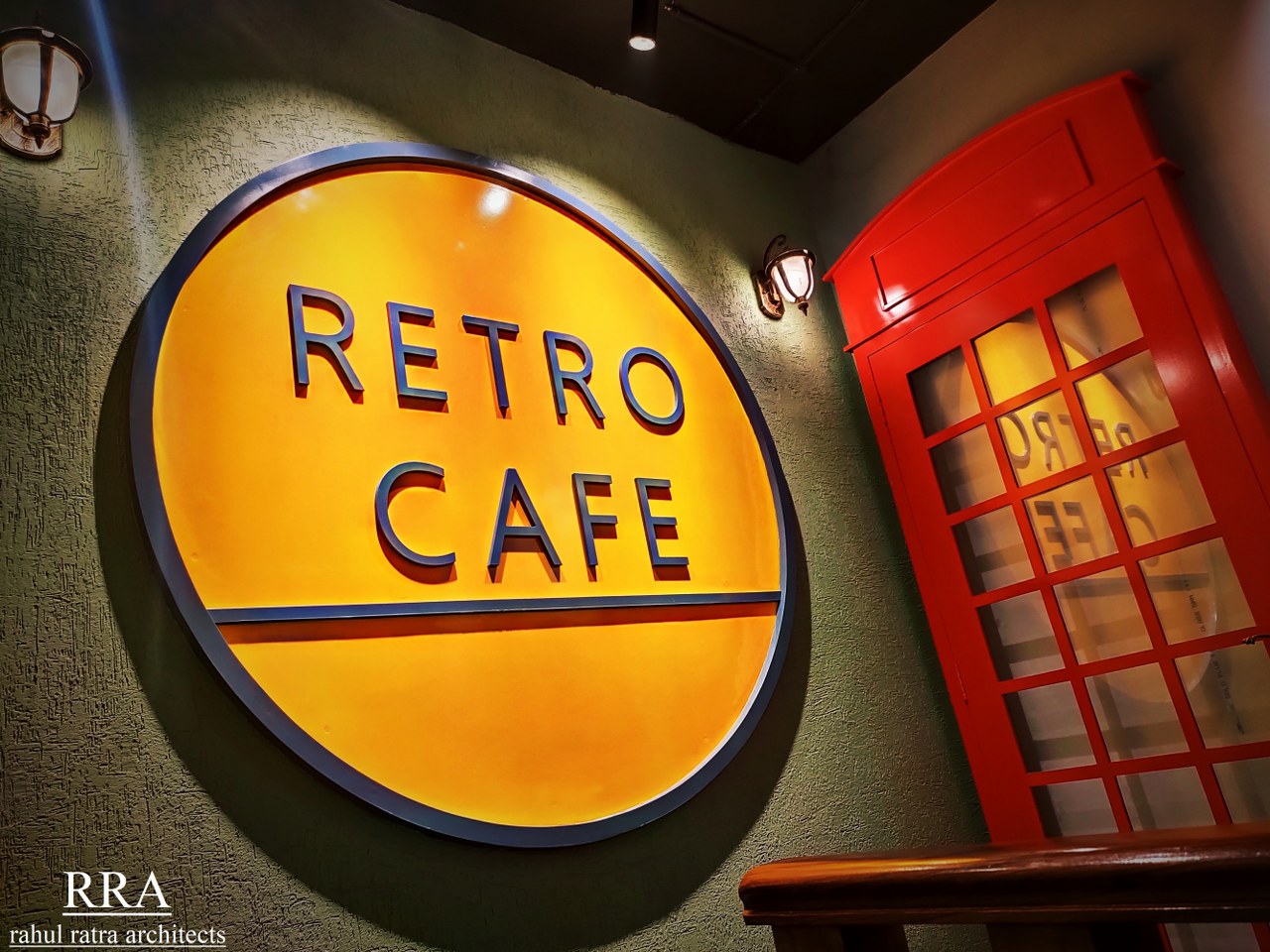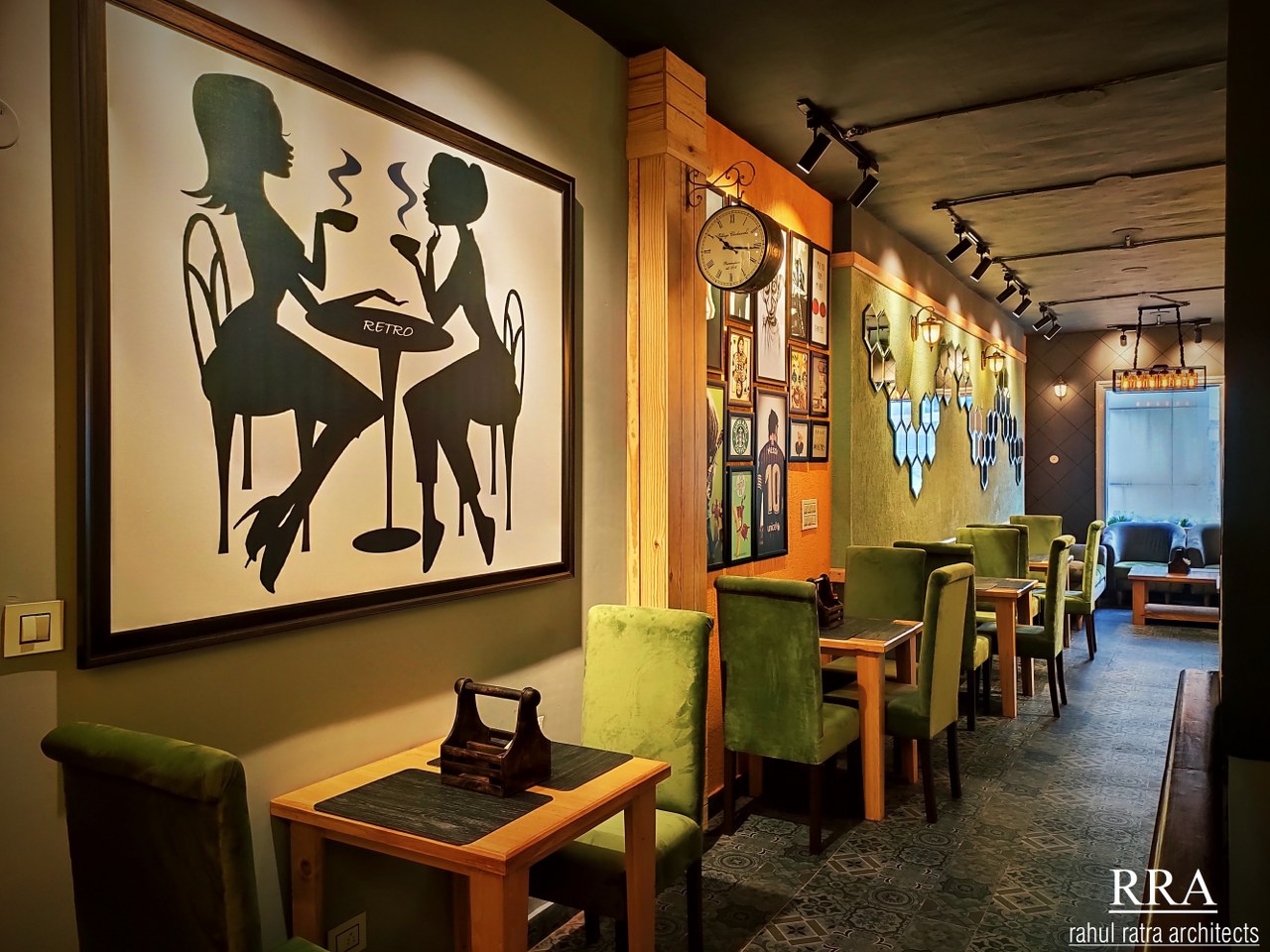 The scale of this cafeteria is usually medium to small.  In the context of table planning, the tables are close to each other. The decoration is another important aspect of this cafeteria and usually follows the general architectural styles of the retro era, such as the Old Telephone Booth, the London Clock, the Antique Stair Wooden Railings and the Vintage Wall-mounted lamps.

About RRA
RRA is the leading architectural firm in Punjab with headquarters in Jalandhar City running successfully by Ar. Rahul Ratra. Ar. Rahul Ratra is pass out of Batch 2011 from the Architecture department of Guru Nanak Dev University, Amritsar. Also, we are engaged in numerous projects like those of corporate headquarters, housing, site planning, cafes, gyms, and commercial complexes. Every project is structured precisely in design, implementation, and detail. We are currently covering significant projects in the Punjab region. We're always committed to quality, reliability and time. Our prime goal is to ensure that our architectural services satisfy our customers.
Fact File:
Firm: Rahul Ratra Architects
Owner: sh.Pawan Kumar
Location: Jalandhar
Architect: Rahul Ratra
Year: 2019