Retaining A Personalized Warm Ambiance This Soulful Home Enhances The Outside View | Limehouse Design Studio
Overlooking an expanse of stunning mangroves from every room; this home enjoys a superb view of the greens around; and designed with earthy and green tones brings one close to nature.
Visit: Limehouse Design Studio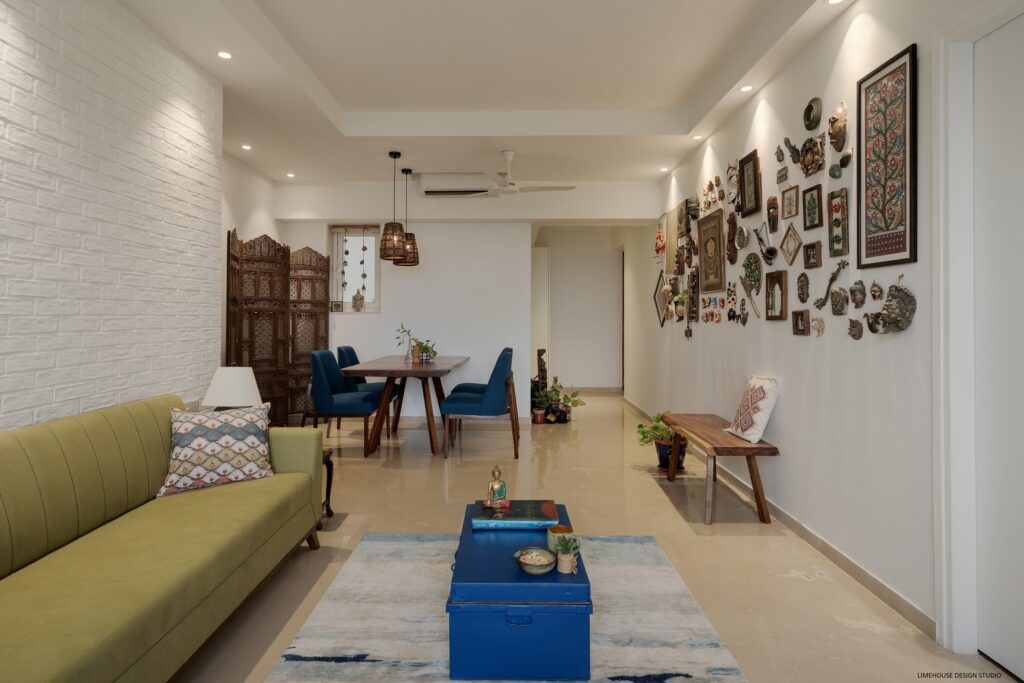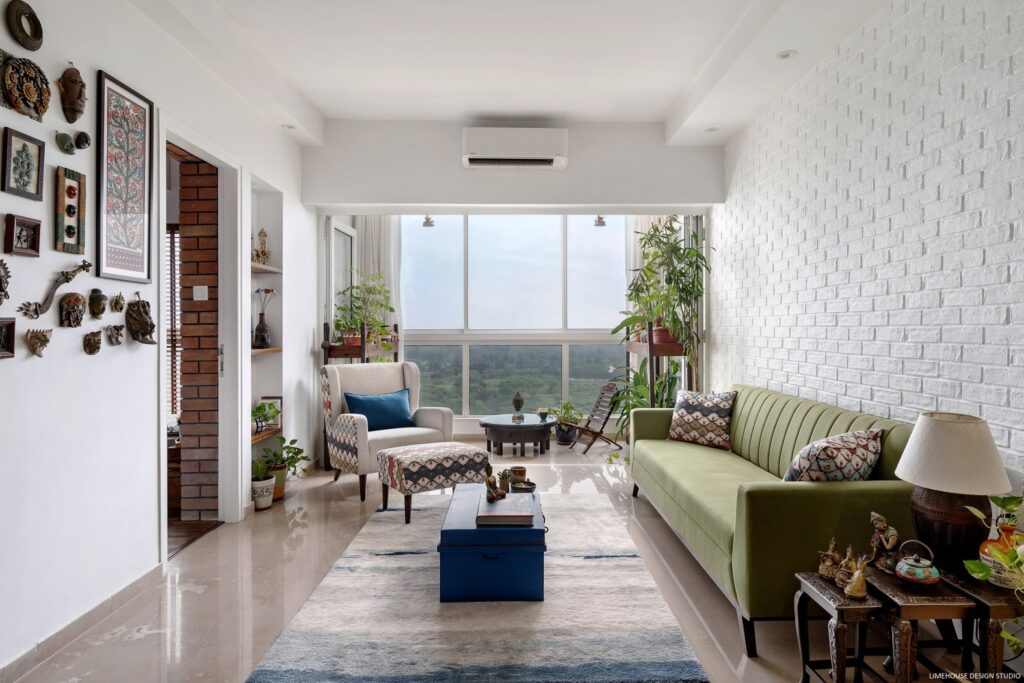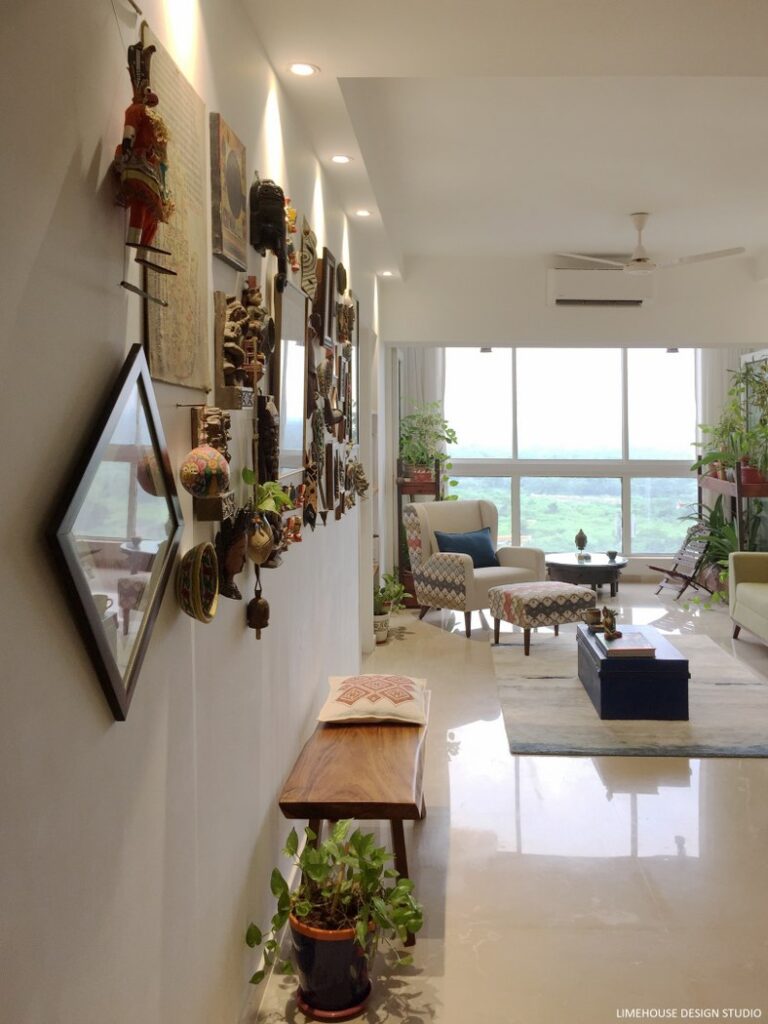 The home brims with warm, soulful & tranquil vibes – fondly adorned with time-worn family antiques passed down generations and travel collectibles; this is one home that calms the senses and makes one feel welcome and at home instantly. Nature in its full splendor flows through both the indoor & outdoor spaces; resulting in an understated quiet, soothing & serene ambiance to space.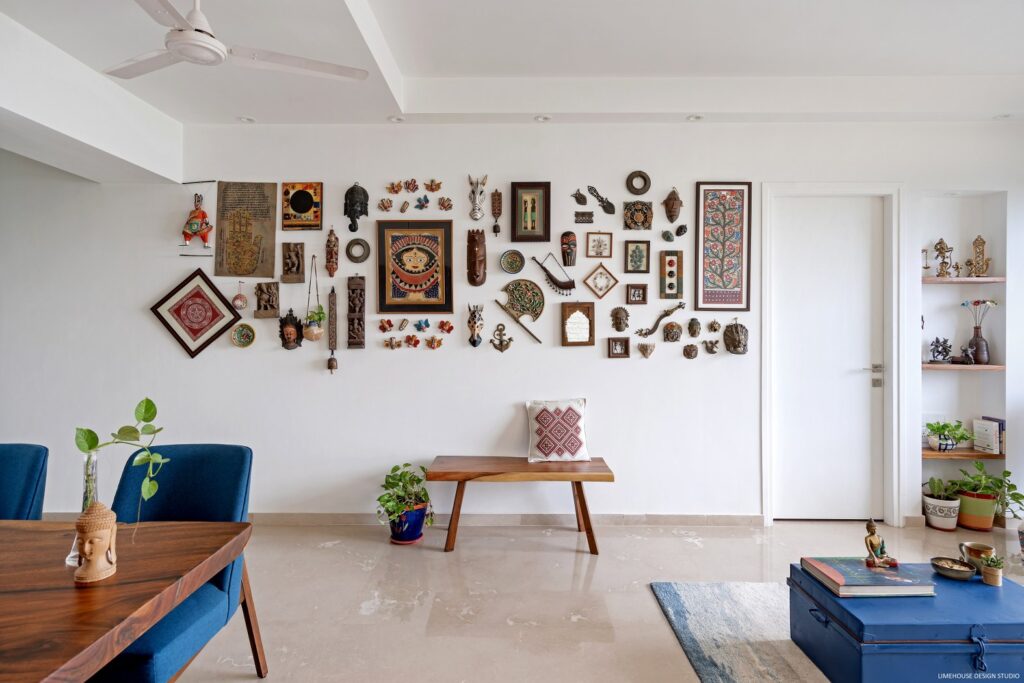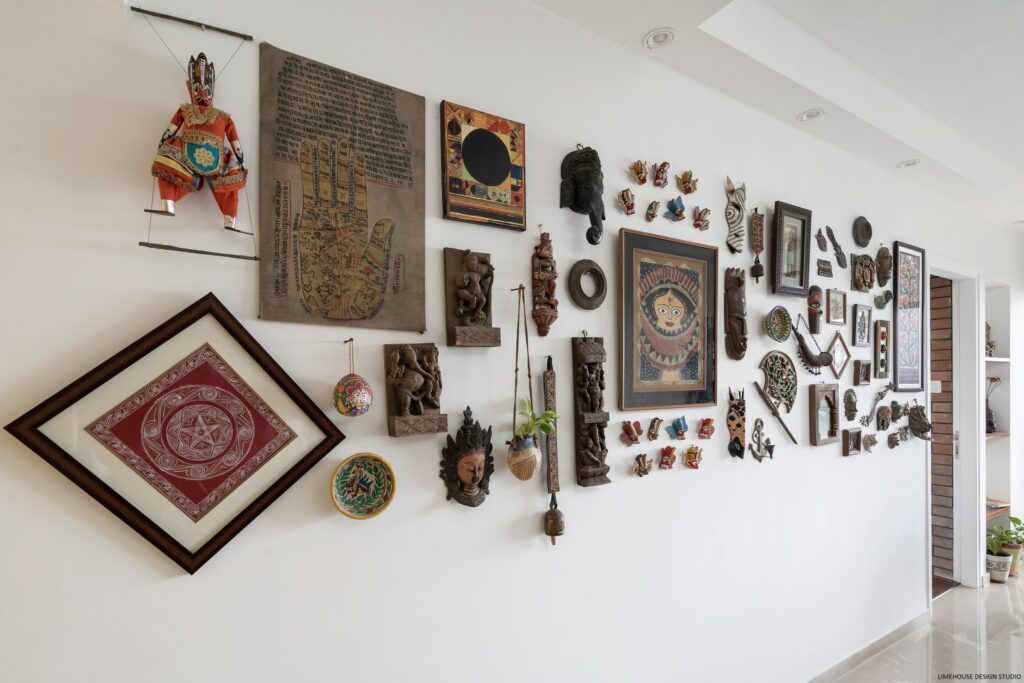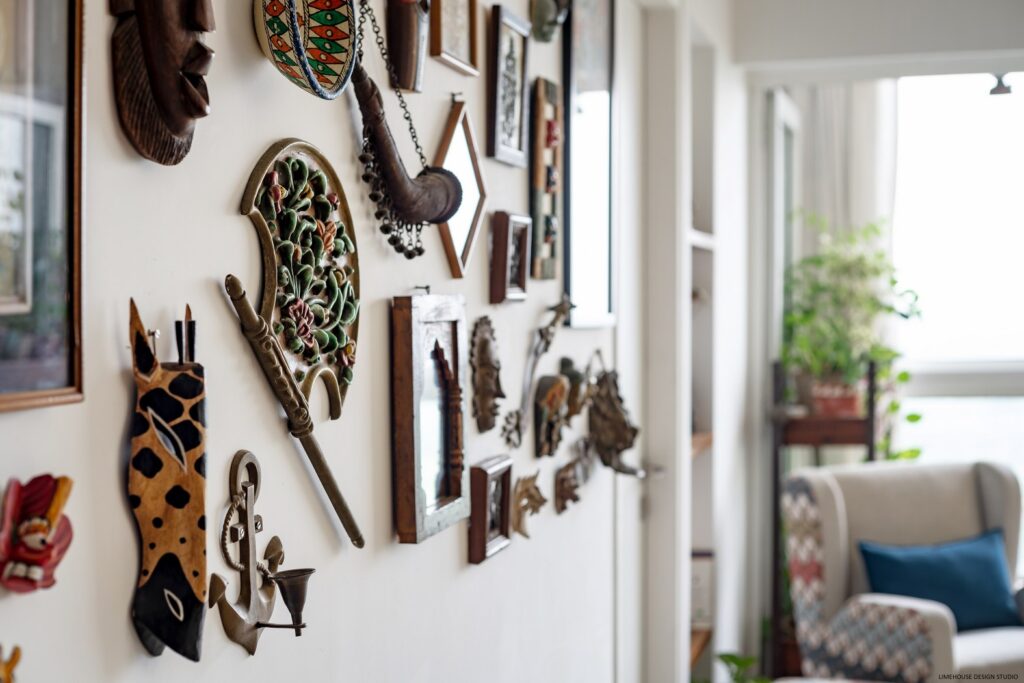 As one enters, a rustic live edge bench and planters set the tone for this earthy, cozy& warm space. Once the entrance hallway unfolds, a magnificent wall display of artwork, collectibles & family heirlooms make one-stop & gush over each piece for the sheer diversity, beauty & history associated. Many art pieces beautify this wall making a striking statement.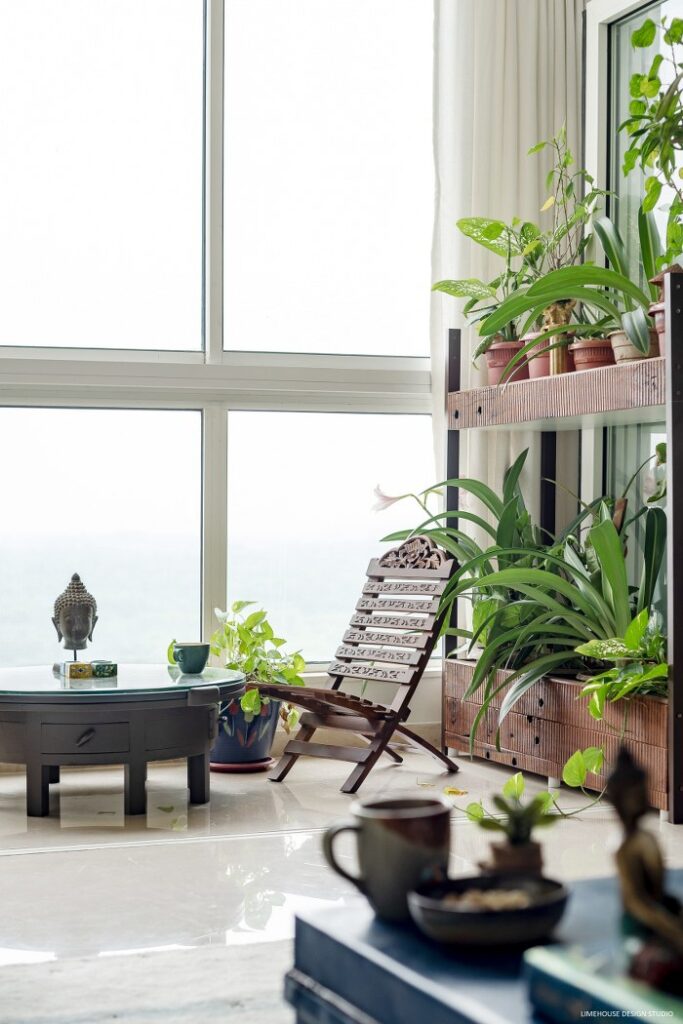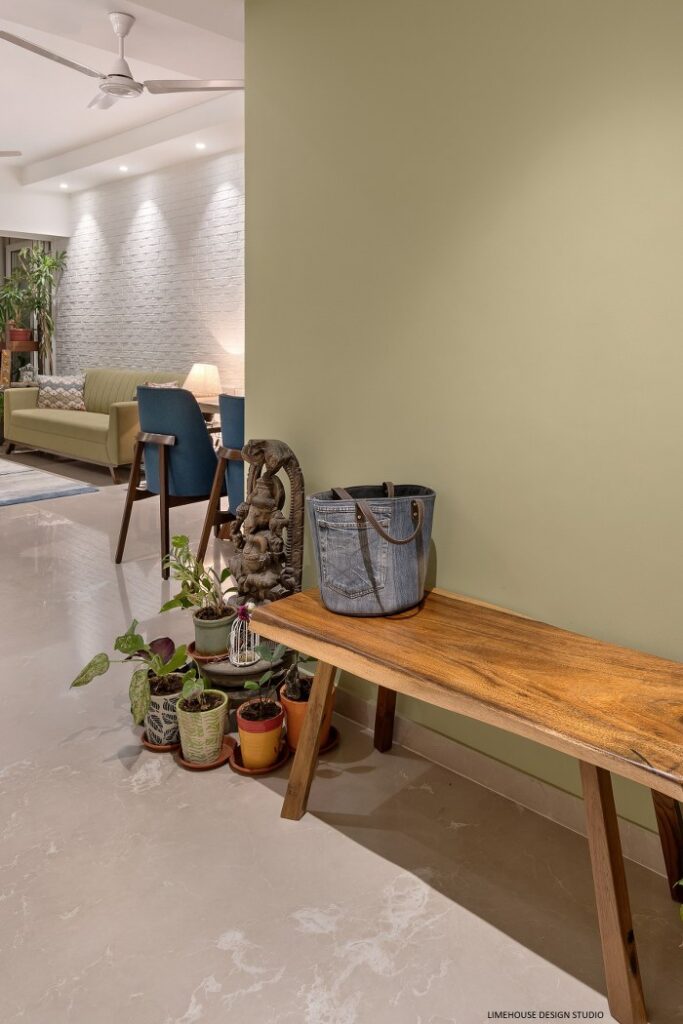 This charming wall opens to the living and dining area. While the living area is an eclectic space with a white brick background; the dining space carries forward earthy elements with a live edge wooden dining table and a lovely wooden panel (another ancestral family legacy) acting as the backdrop. The 'center' table is a trunk used by the family over generations and refurbished by us to connect with the broader design concept.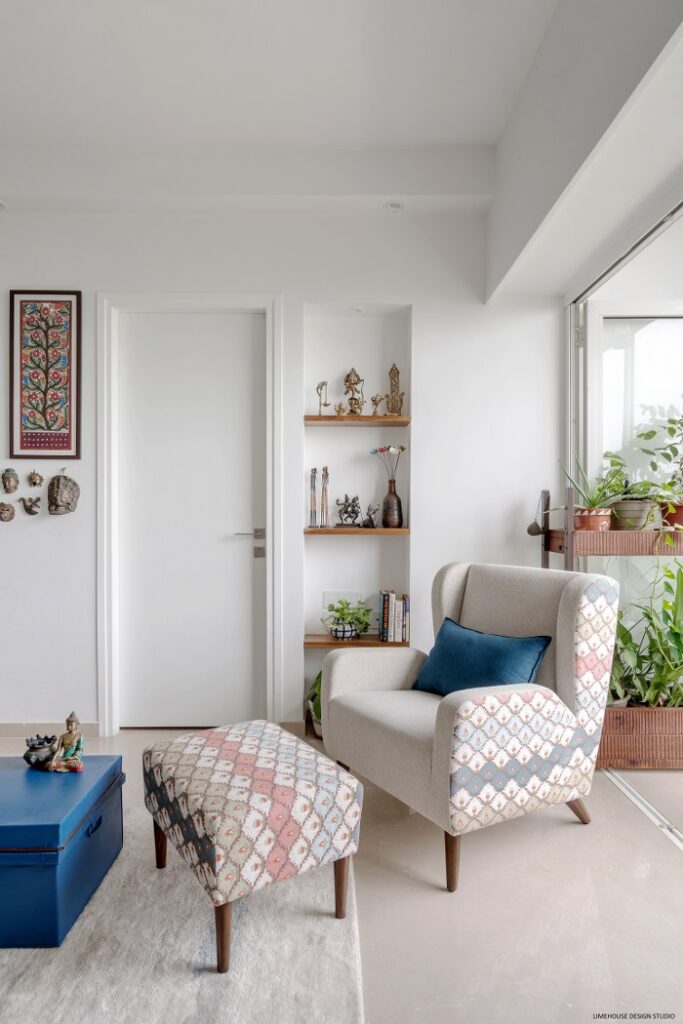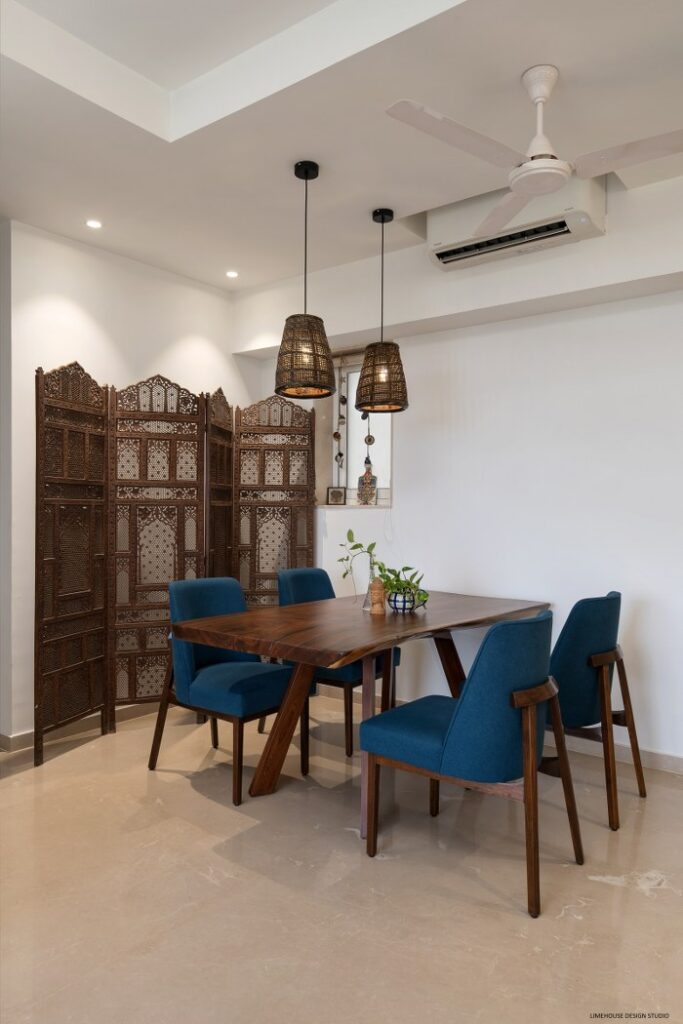 The quaint balcony garden that inhabits the other end of the living area mingled effortlessly with the mangroves right outside. Working as a charming garden with bespoke plant holders flowing into the rest of the living area – it acts as a perfect sanctuary to enjoy those moments of peace in an urban jungle. Watching a sunrise at this spot with a cup of tea is the finest start to the day anyone can hope for!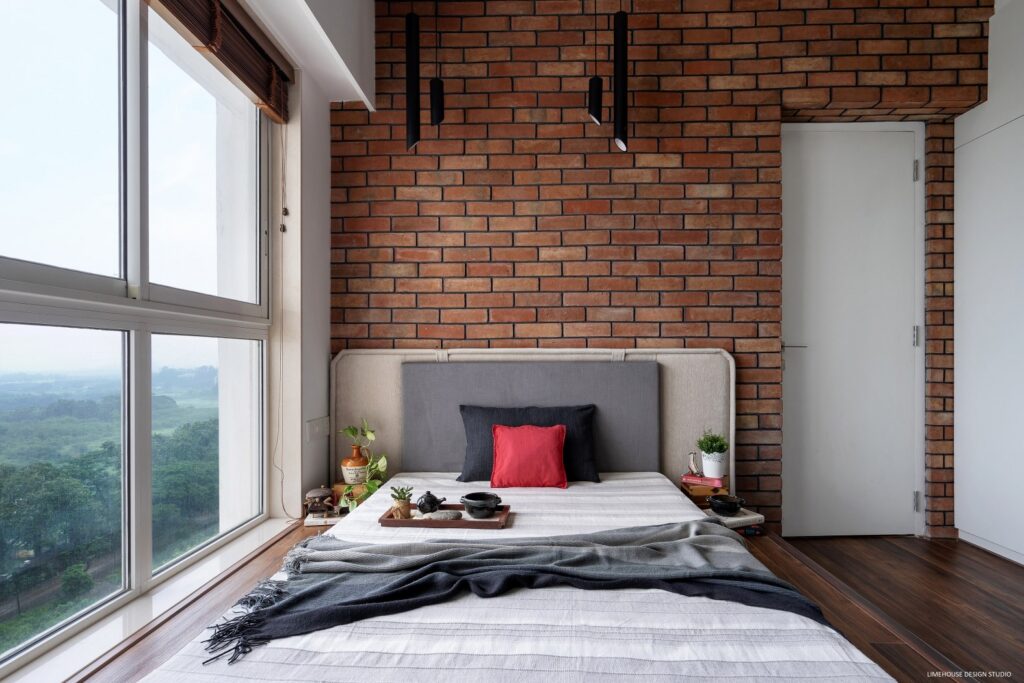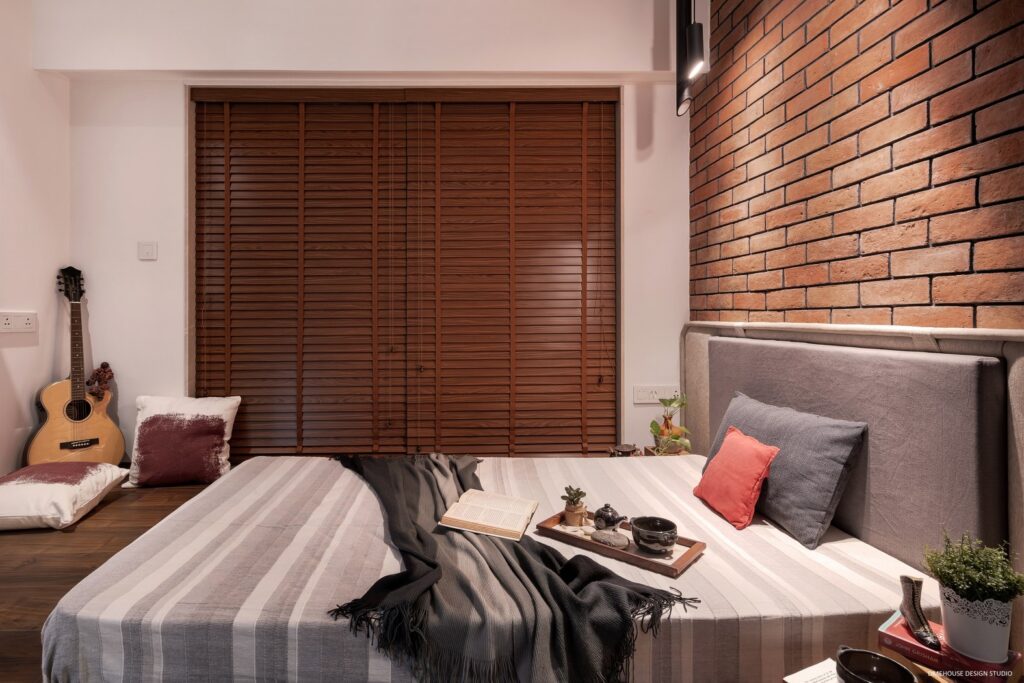 Each room is designed in a unique, yet common rustic and earthy design thread running through. The young son's room encapsulates a course, rustic and unpretentious theme with a wooden platform bed, metal frames, and red brick walls. Wooden blinds and flooring with warm lighting complete the look. The guest room doubles up as a reading room- bearing vibrant hues, one half of the room is on a raised platform with a bookshelf & a day bed while the other half includes a lounge area with wall cabinets.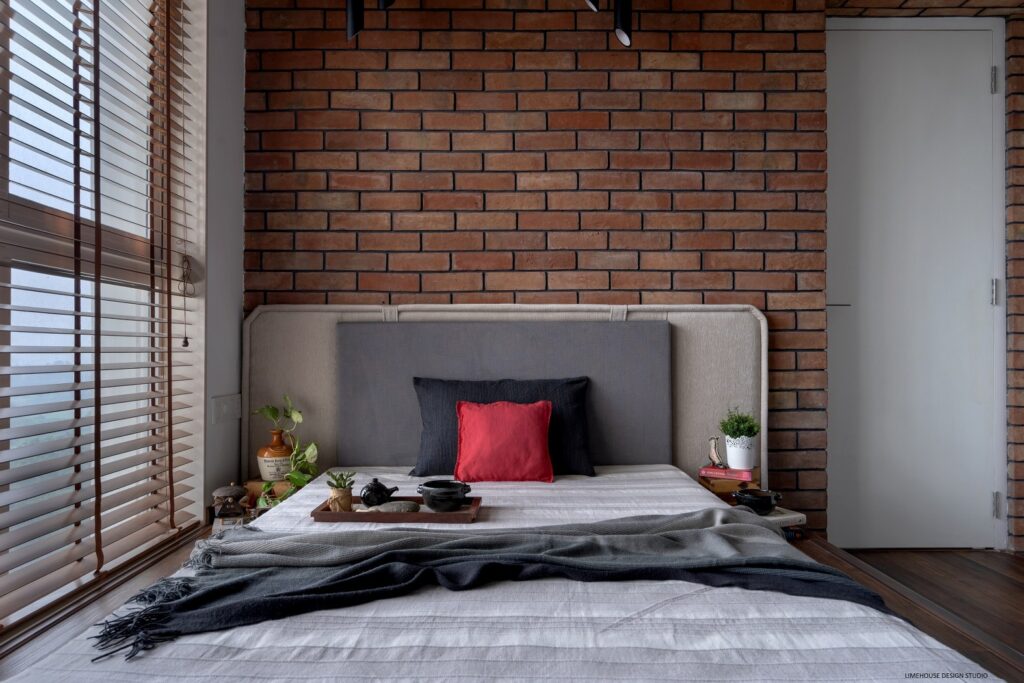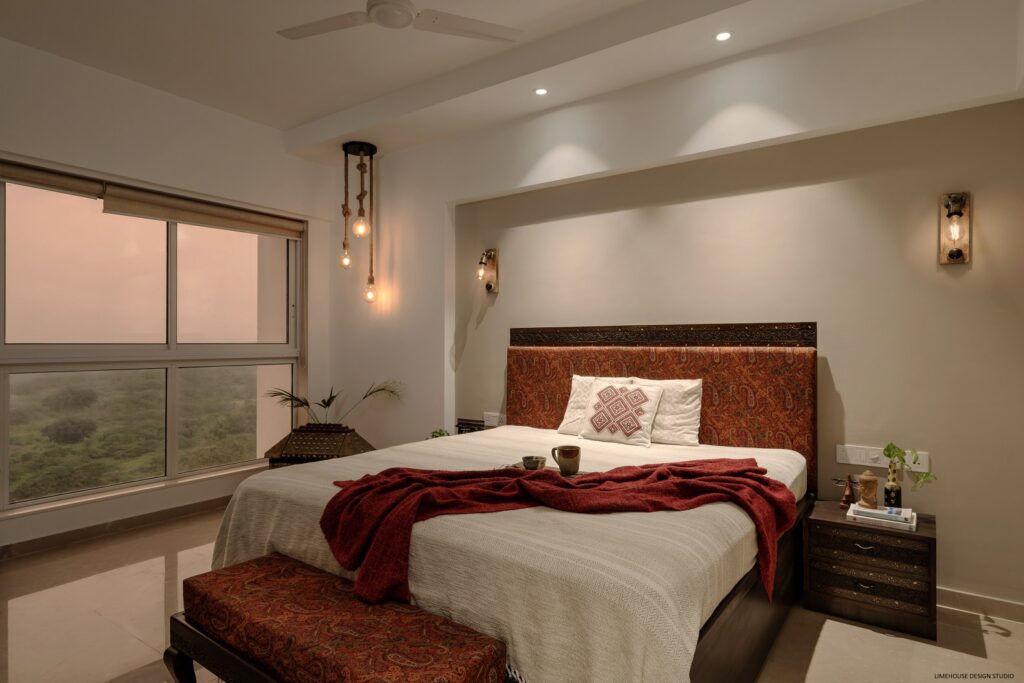 The master bedroom layout was opened with civil changes and an entire cabinet fixed across one wall of the room. A captivating artistic set of trunks occupy one side of the bed -adding both aesthetics and storage. The countryside rope light fixtures to either side of the bed only accentuate the look.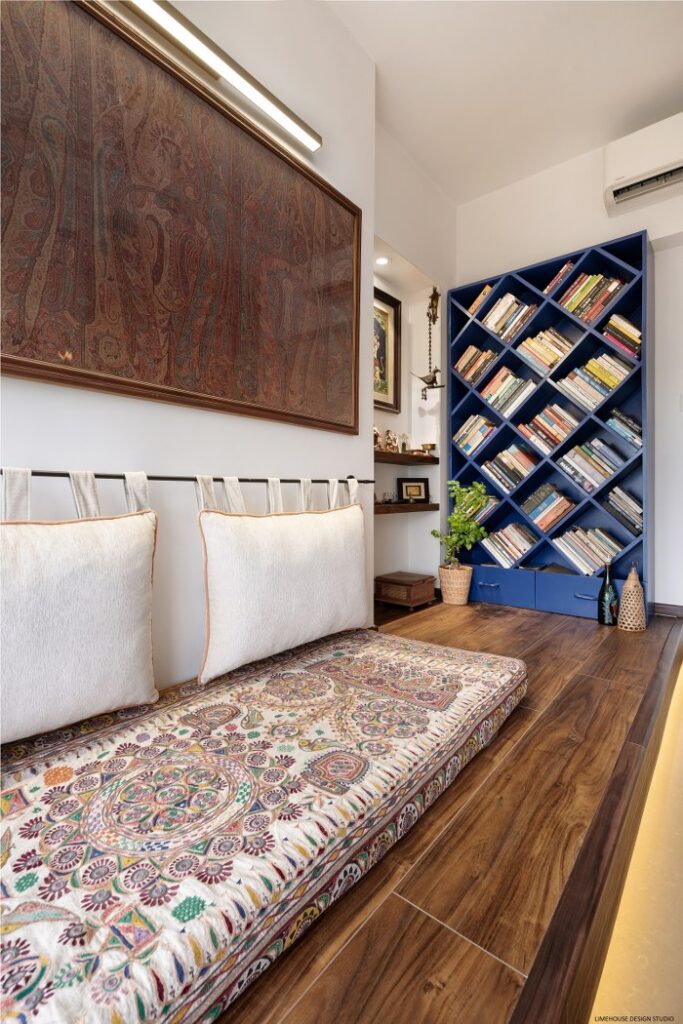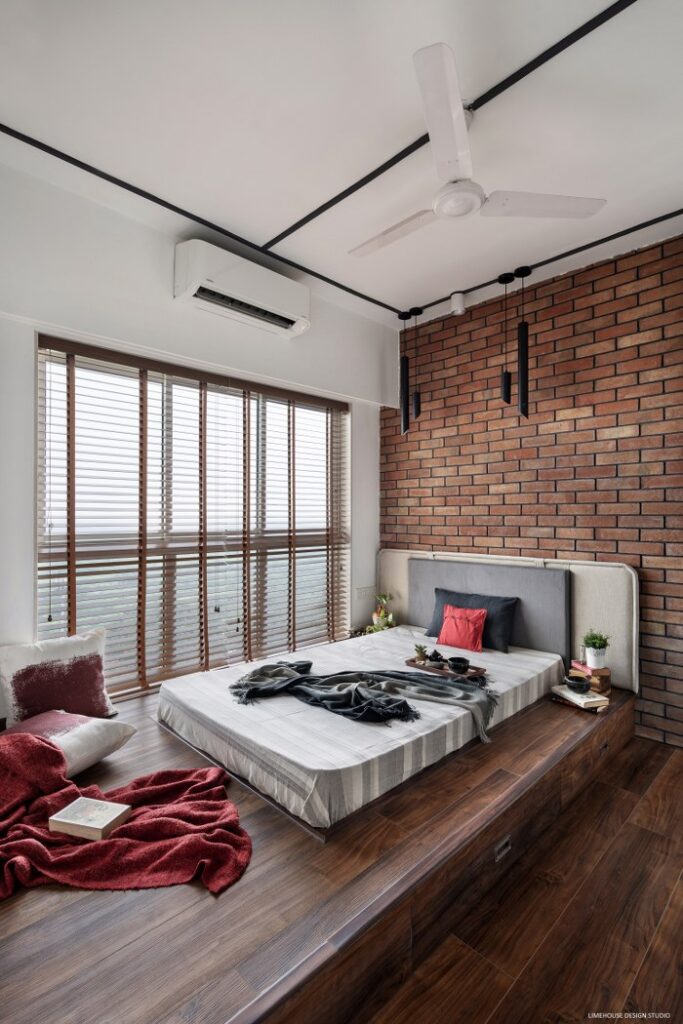 Overall – to maximize the gorgeous view & retain a warm personalized ambiance, we focused on keeping spaces open & welcoming while amalgamating them with the resident's personality and style. Light furniture with earthy, green & humble tones was chosen to complement the green expanse right outside. Redrawing the plan brought in extra space from the guest room into the master bedroom to make it more spacious. Retaining family art, some great antique and ancestral furniture added a soul to this home. Here is a home that fascinates as a delightful, warm, and soulful sanctuary!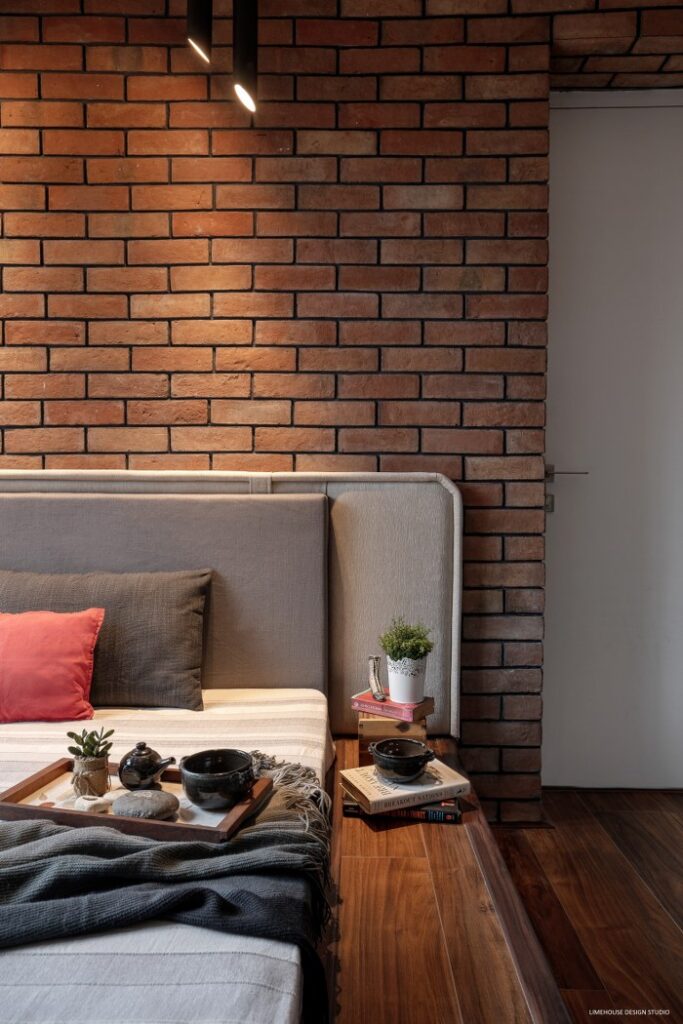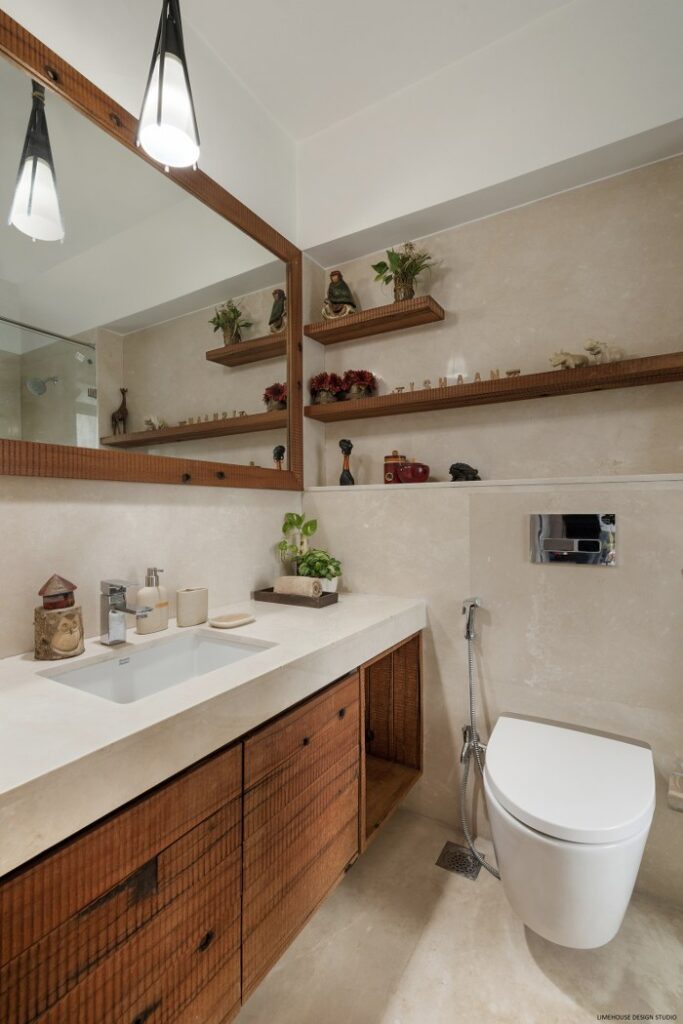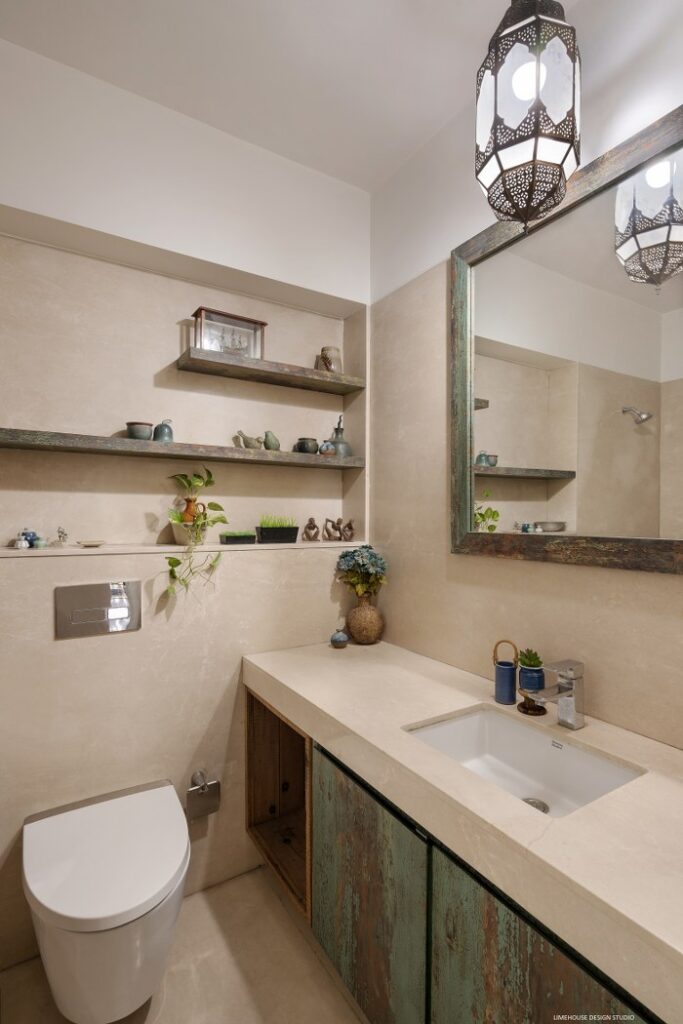 FACT FILE:
Firm: Limehouse Design Studio
Project name: The Soulful Home
Project Type: Residential Apartment Interior
Principal Designer: Tanushree Lakhotia
Client: Ms. Shyamali Basu
Location: Vikhroli, Mumbai
Area: 1100 sq.ft
Year: 2020
Photographer: Biju Gopal
About Firm:
Limehouse Design Studio's professional services include interior design consultation, complete turnkey solutions, and interior styling. Tanushree Lakhotia, Principal Designer – started the studio in 2015, with an experience of over 15 years in the field of interior design and after having worked with top architecture/ design firms in Delhi & Mumbai. Her portfolio with over 50+ projects comprises some award-winning work completed during her earlier stints. In a span of 5 years, the studio has successfully completed various projects; covering an entire spectrum – from urban residences and retail chains to commercial/ hospitality with many happy clients!
Website: http://www.limehousedesignstudio.com/
Facebook: https://www.facebook.com/limehousedesignstudio/
Instagram: https://www.instagram.com/limehouse.design.studio/