&nbsp
This restaurant flourishes in the capital of Gujarat, this restaurant's interior design has an uncluttered and natural ambiance where customers can relax and enjoy the delicious food. A 750 sq.ft. space designed by Vivid Decor is a sophistication subtle reflection of both tropical and sophistication. To create a great atmosphere, our modern restaurant design incorporates striking architectural elements and a delicate combination of high-quality materials.
Restaurant Designed With Subtle Reflection of both Tropical and Sophistication | Vivid Decor
Visit: Vivid Decor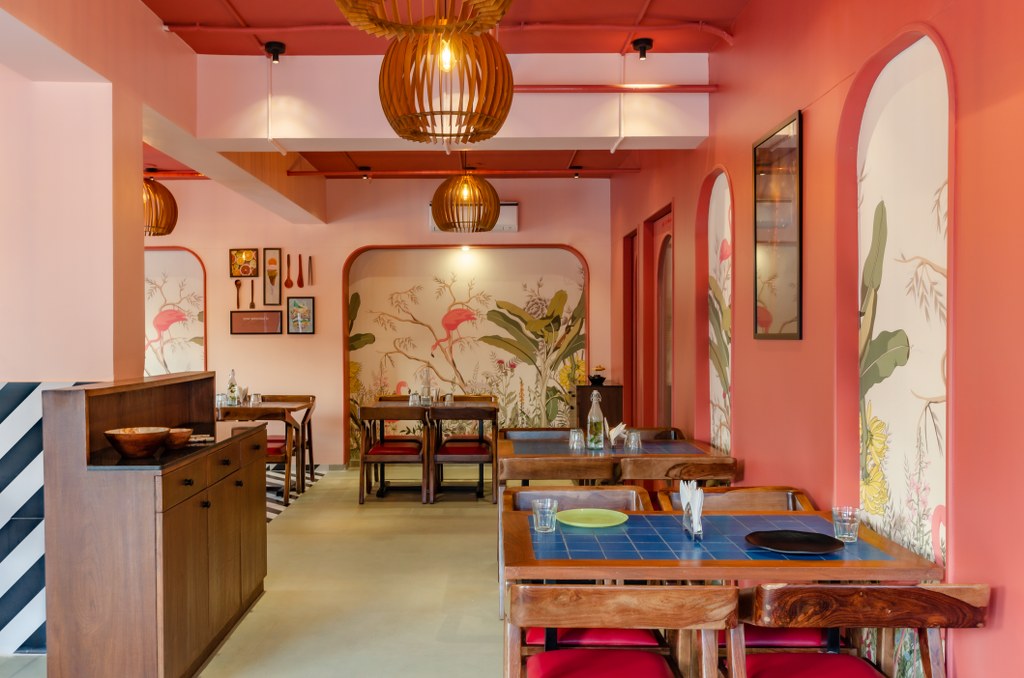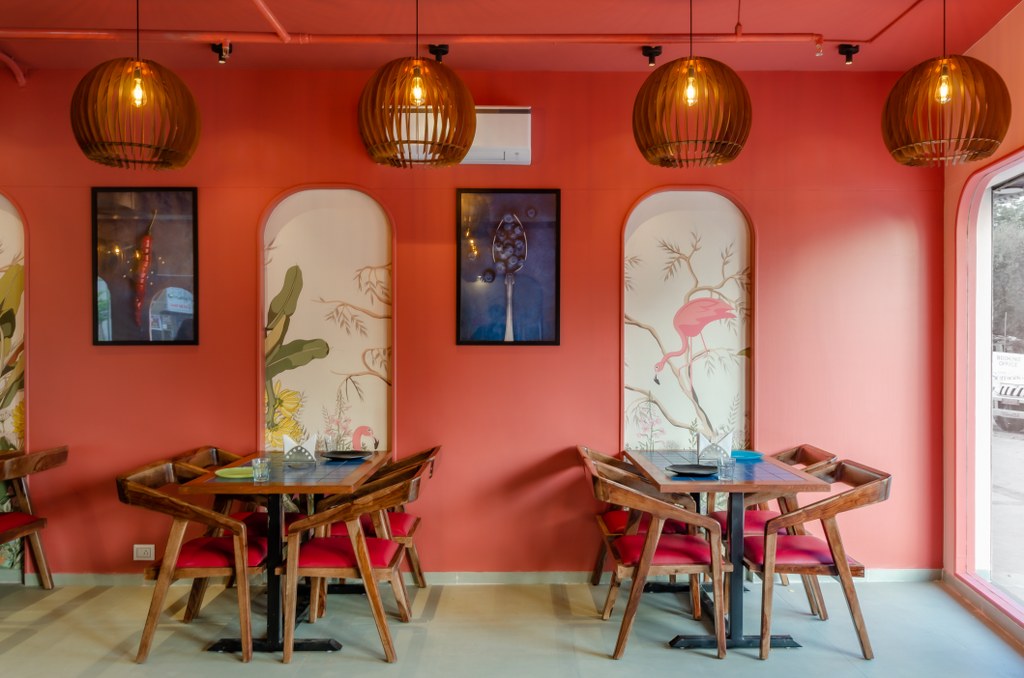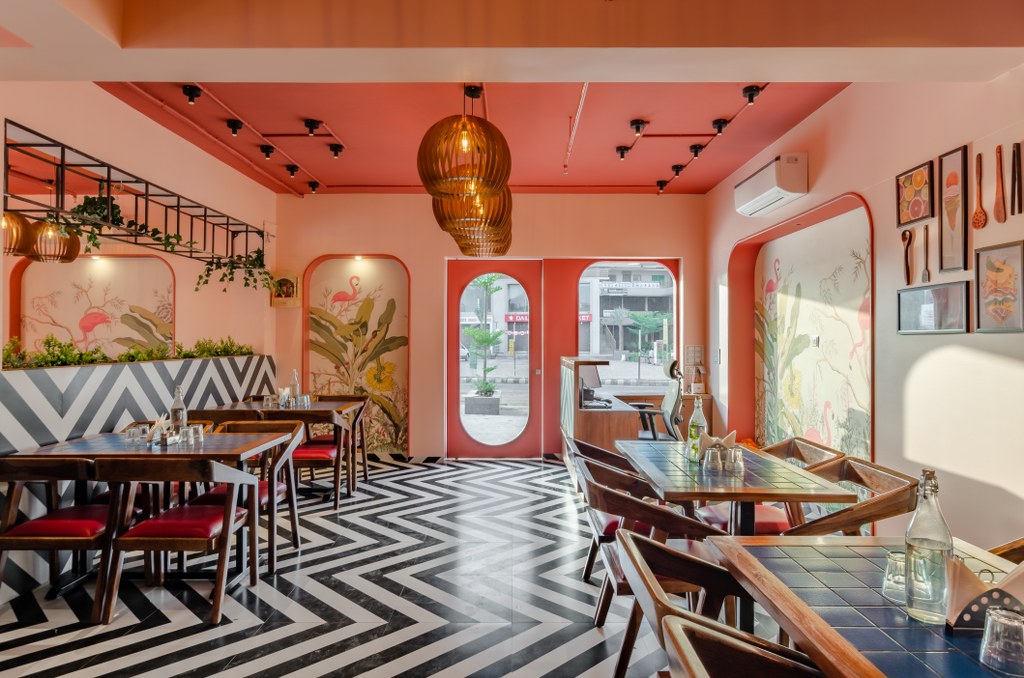 Every component of this restaurant's design has strived for perfection. Curves are the primary design feature in this interior, making it a confluence of debonair yet intrinsic glance. With my client's purpose of attracting young folks, it must be spotted from the main road, thus we designed the general interior in such a manner that it is viewable from outside through clear panes.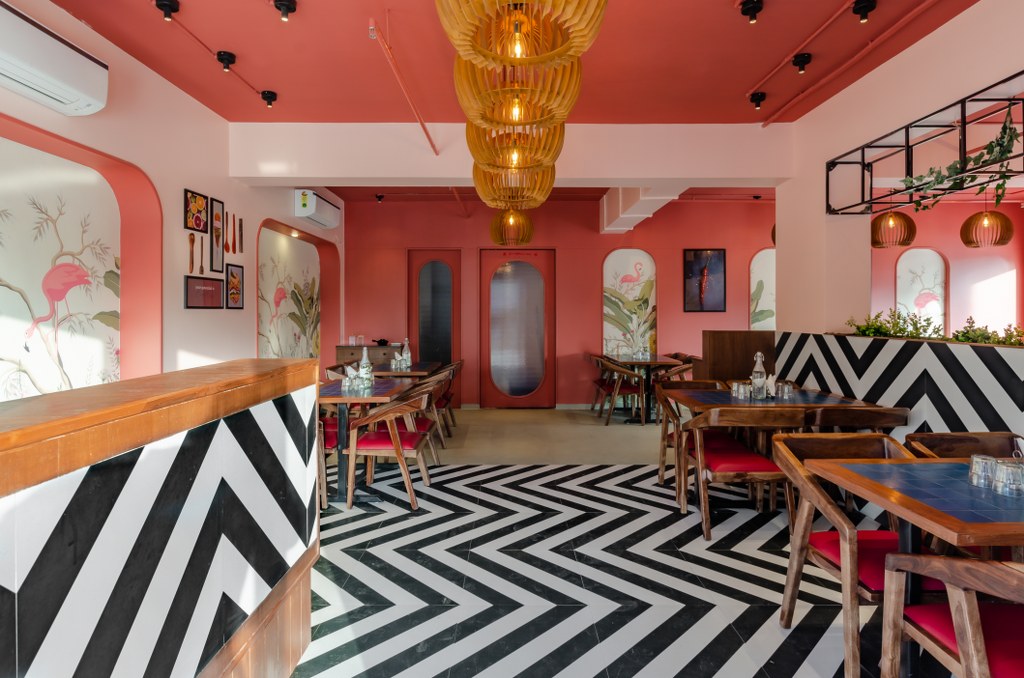 To create an intimate ambiance, the designers picked a warm palette, as well as patterned flooring and soft upholstery. To represents the notion of general interior coherence, the fundamental color palette for the interior is black, pink, and green.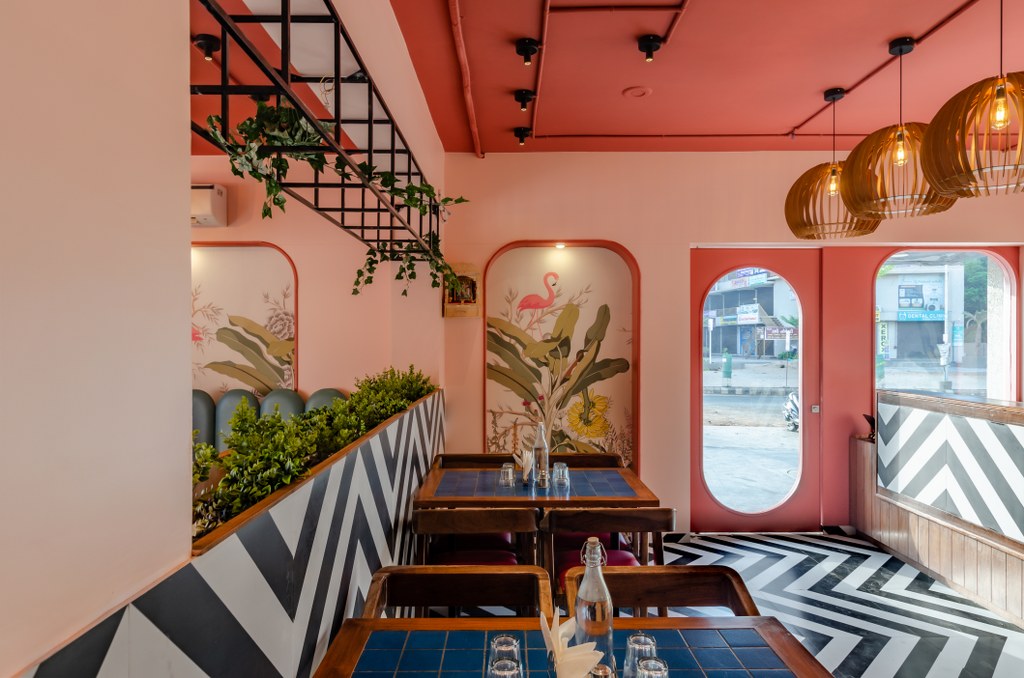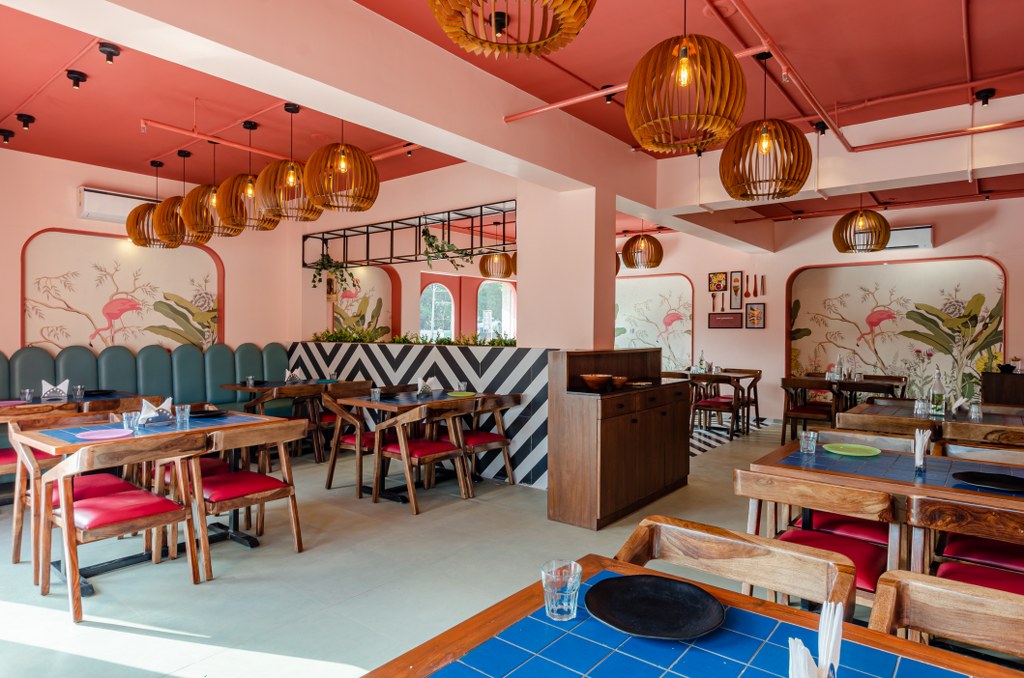 The interior design style is refined and modest, with landscapes taking center stage. We incorporated curved lines and flamingo wallpaper as a touch of the portrayal of nature since the customer wanted the interior design to seem alluring and captivating to entice young people. The use of wall paneling, hanging lights, surface light fittings, furniture such as a sofa backrest, a door, and a tropical flooring pattern provides the room a dynamic appearance and demonstrates the smooth alignment of design from floor to wall to furniture aspect.
Fact File
Designed by: Vivid Decor
Project Name: Salmon Palette Project
Project Type: Restaurant Interior Design
Project Size: 750 Sq.ft
Year Built: 2022
Location: Gandhinagar, Gujarat
Duration of project: 2 Months
Project Cost Appx: 12 Lac
Principal Designer: Vidhi Soni Teraiya
Text Credit: Rajvee sharma
Photograph Courtesy: Pratikruti09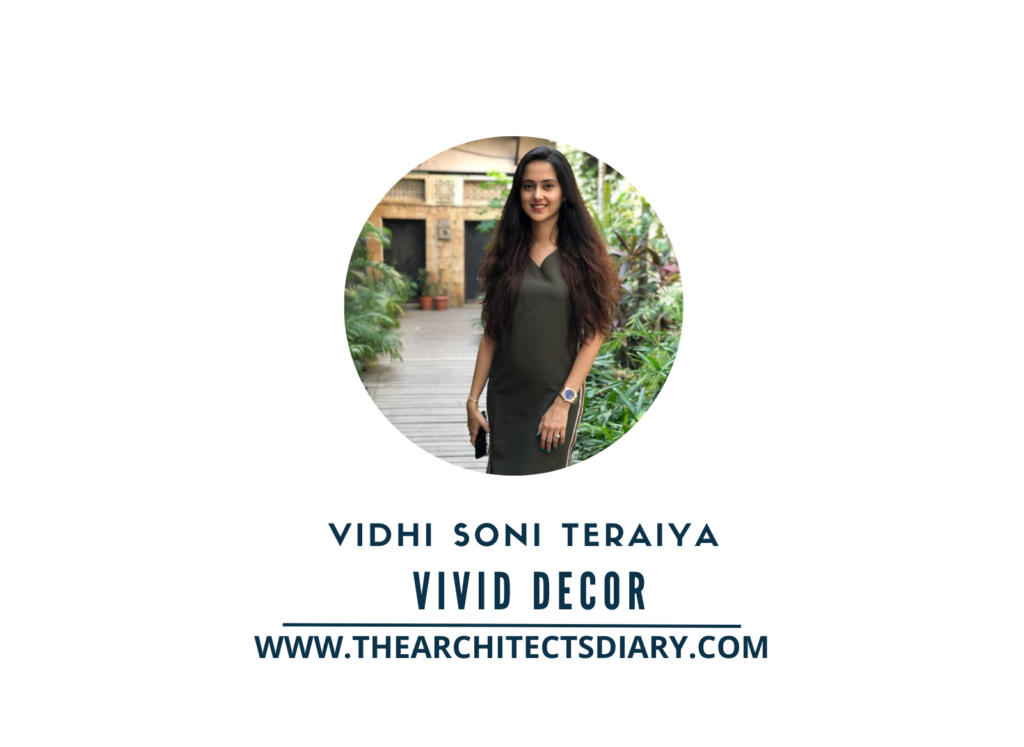 Firm's Instagram link: Vivid Decor
For Similar Project>>>This Indian Home revives Cultural Values through Spatial Planning