A house can be one of two things. A blank shell or canvas from where one can exist or a warm, nurturing, personal space from where a family can love, laugh and coexist. At some level while the primary responsibility to turn a house into a home falls on its inhabitants, as a designer it becomes our accountability to get the ball rolling. Needless to say, every project is special and close to our heart and also brings its own challenges. And with the same ideology, we designed this family home's residential interior with a splash of classic colour palette and décor suitable to the lifestyle and preferences of the family.
This project was in today's day and age challenging since 3 generations of a family were going to reside in this house and would soon be calling it their home! This involved meticulous planning across different thinking and design levels.
Residential Interior With A Splash Of Classic Colour Palette And Décor | Urvi Singhania Design
VISIT : Urvi Singhania Design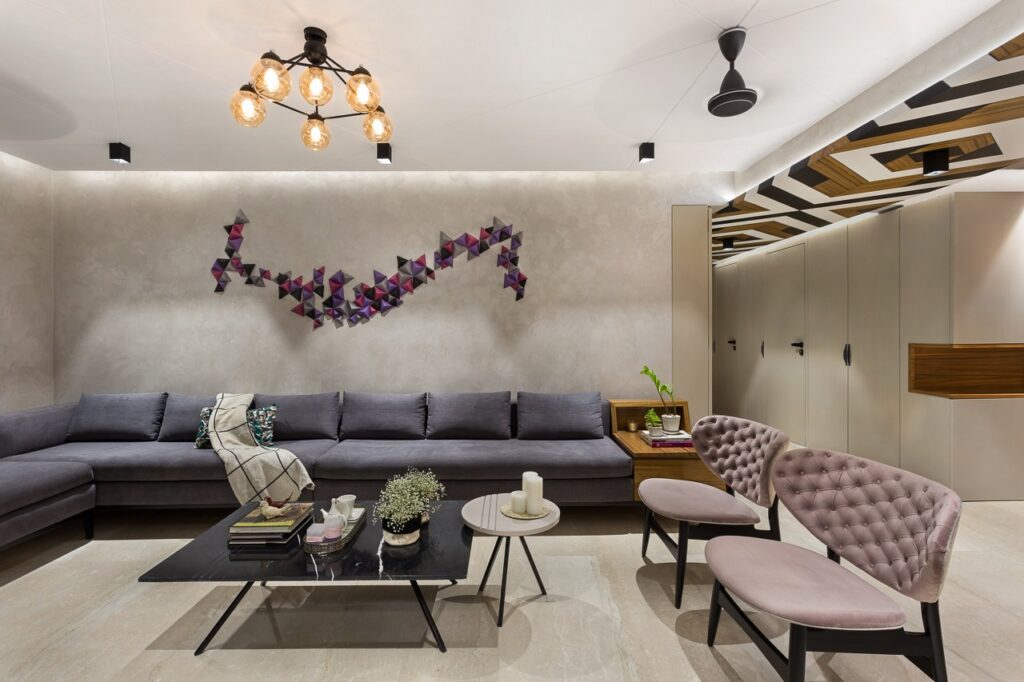 At the first look of the space, we truly believed that a strong visual design is what we needed to indulge into right from the entrance. Not only did this high contrast panel become a statement piece in itself, it also gave birth to wider opportunities for the living and dining area. This design element also played an integral role in visually separating the living space from the dining space where the family would sit down and break bread together while making memories that would last a lifetime.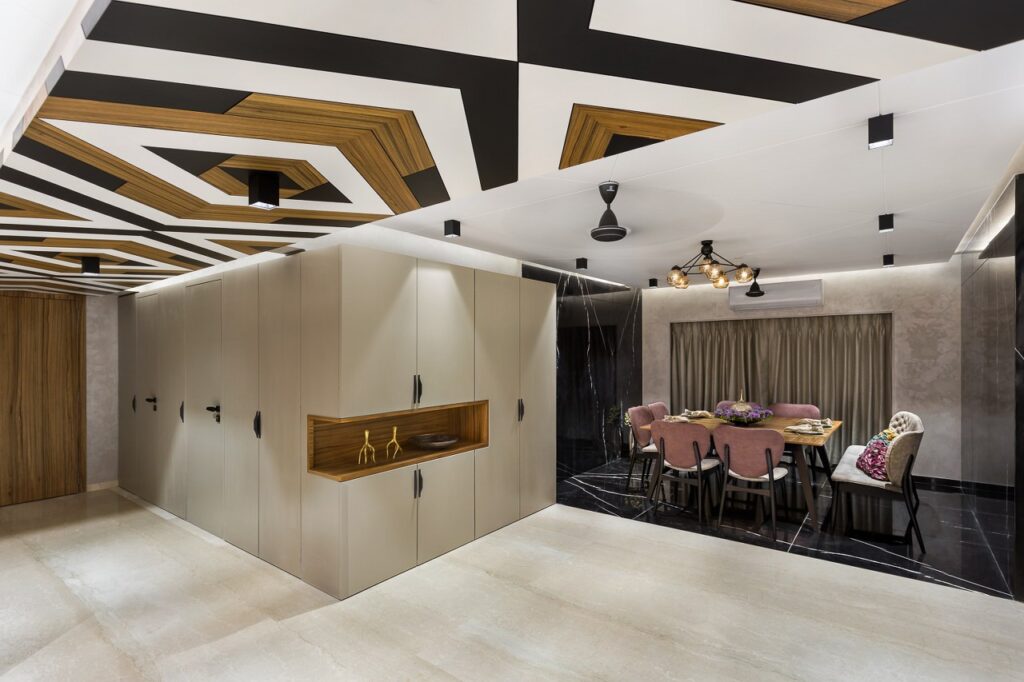 Able to optimise its usage and also maximise clean and open space opportunities. To give this apartment a sense of clean and empty space even when fully furnished we chose to move ahead with the concept of flushed doors and cabinet shutters on both sides of the entrance passage. This gave the space a wider and more synchronised look which helped open up into the more spacious living area with a sense of uniformity rather than traversing from the cramped to a larger cavity.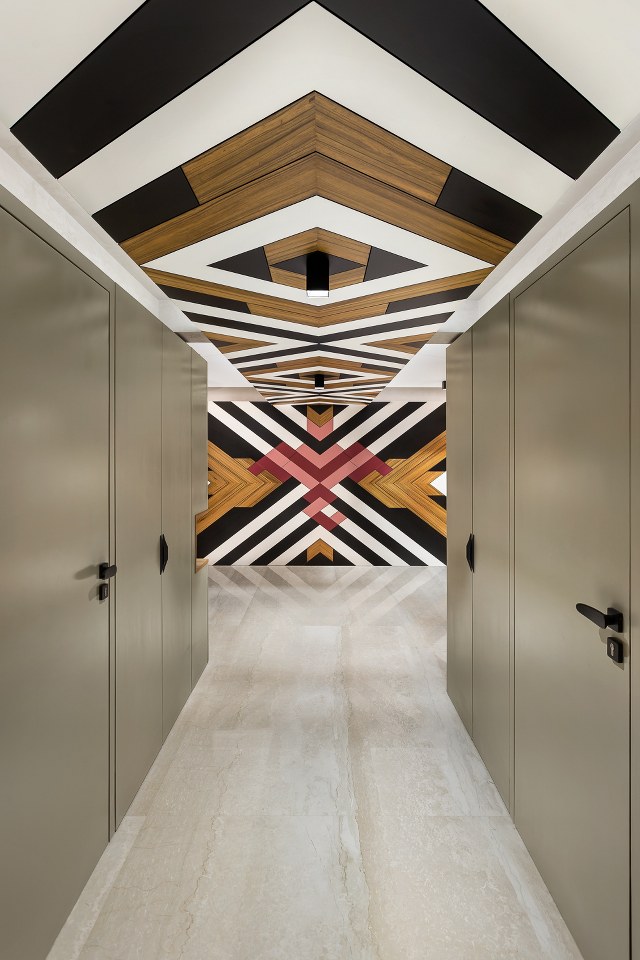 The living space is the all-action area of any house. It's usually where the entertainment unit is. It is where you will welcome and regale a guest. It is where you will unwind after a long day and where you will plan the frivolities of the next day in equal measure. So, to keep the sanctity of this beautiful space and the accentuate the emotion behind it, we chose to go with a more classy and sophisticated touch.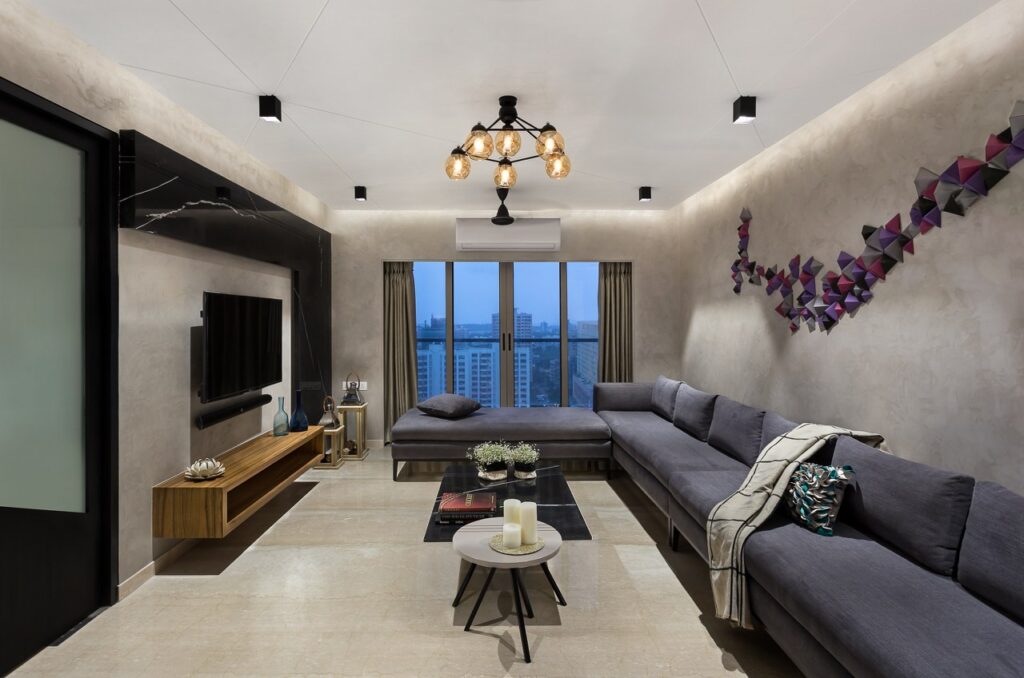 To add a pop of colour we picked deep and dark berry tones in places. A bespoke "L" shaped couch flowing into a box shaped side table complimented by berry hued armchairs make up the rest of the contemporary furniture in this area. This is especially one of those areas where we wanted comfort to be the prime sentiment, yet exuding a prism of underplayed sophistication.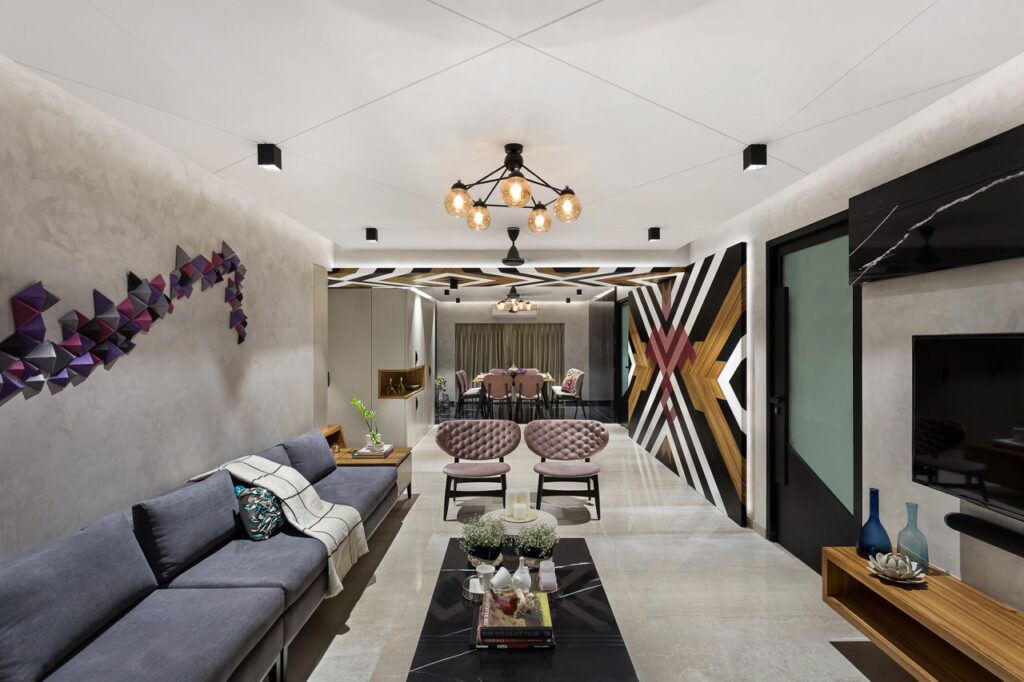 The dining area is usually a part of the house where most people congregate at different times in the day to unwind and relax at the behest of some delicious food. The décor and panache that this area throws out needs to compliment this sentiment to the fullest.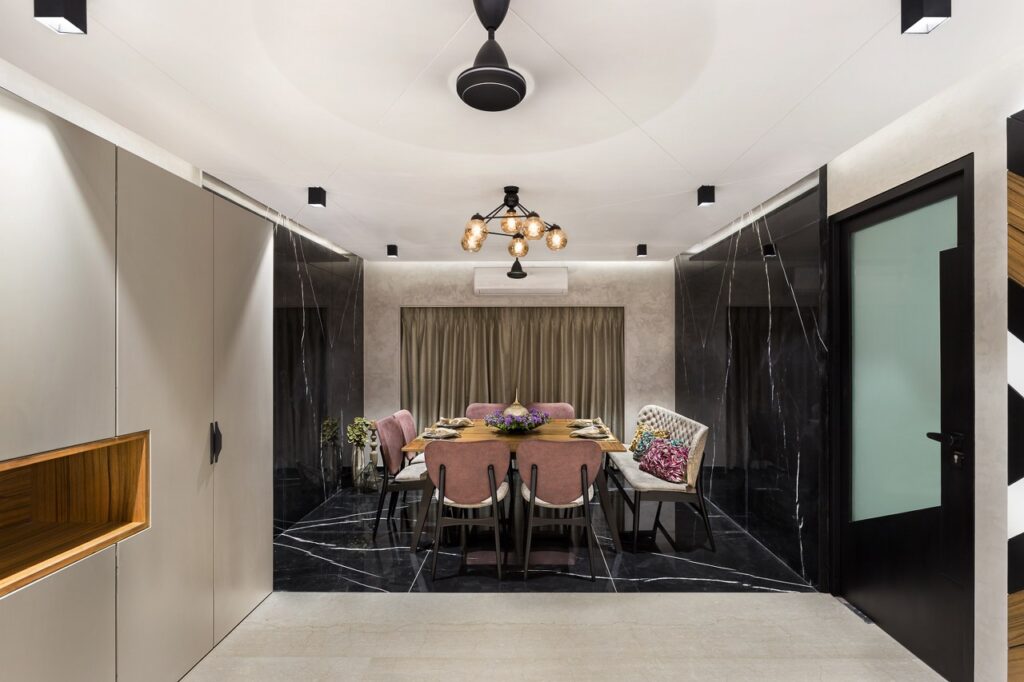 To give this area a homely yet stylised look and feel, our stone of choice happened to be a smart, black Italian marble. This gave an opportunity for the berry shade chosen for the living area to compliment and amalgamate seamlessly with the dining space all the while adding a pop of mischief and a dash of colour to the proceedings. Formal when you need it to be; homely for all the other times; perfectly balanced to suit the seasons and all the possible reasons.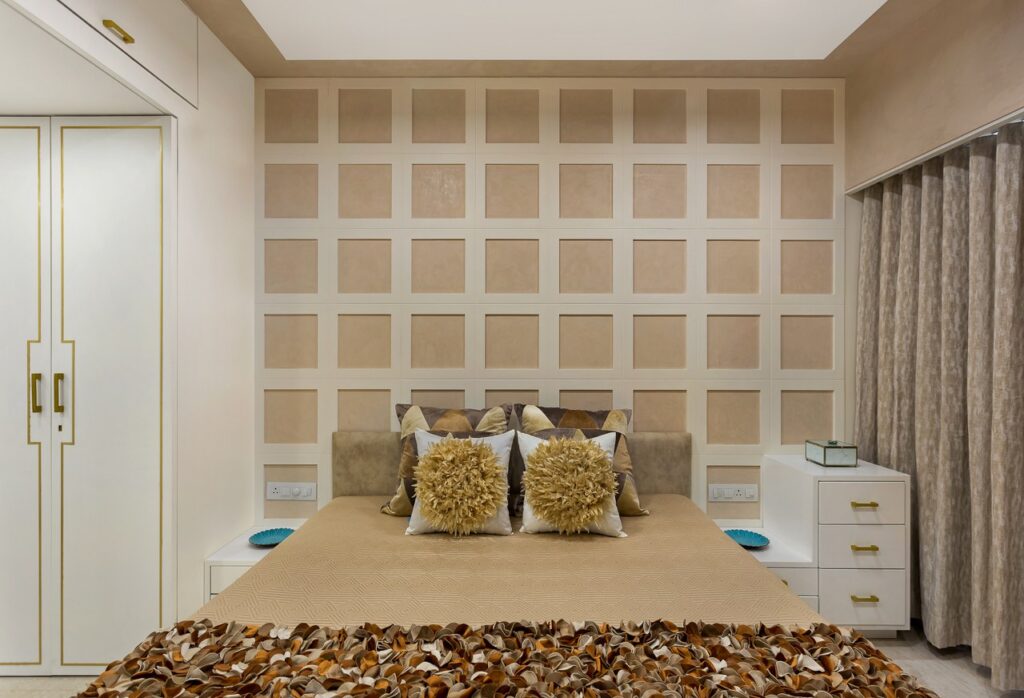 The joys of designing a family home means that nothing ever needs to fit a template. In fact and to the contrary, each bedroom in this 3 generational family space needs to embody the personality of its occupant, right from understated yet luxurious panache to a sense of adventure.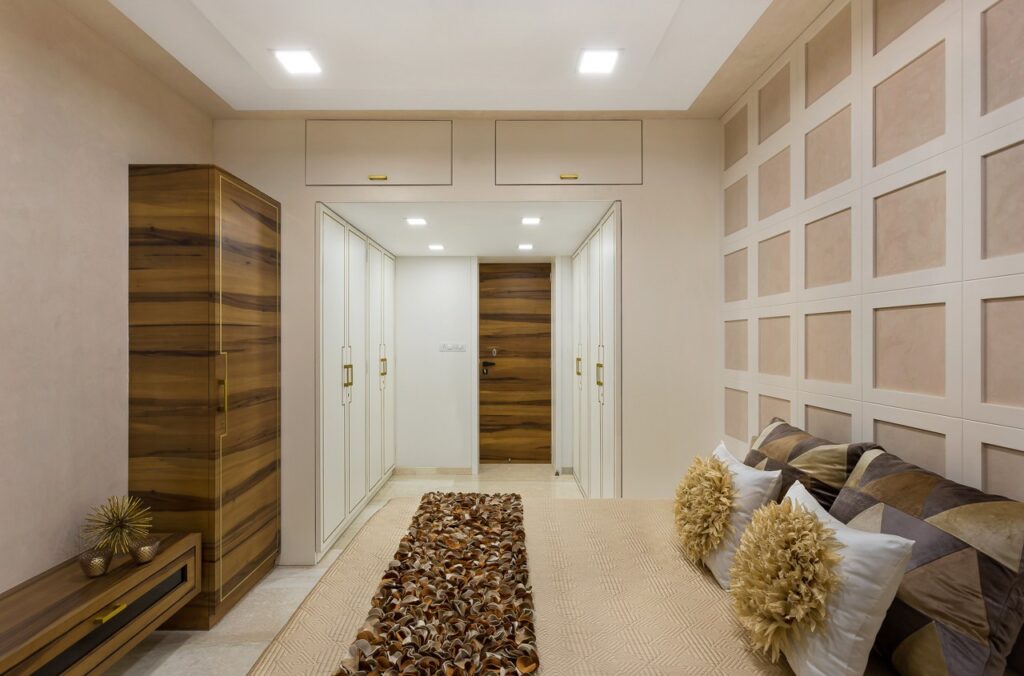 The classic tones and décor of a master bedroom cannot be missed and neither can the mischievous overtones of the more playful yet equally tastefully created kid's bedrooms.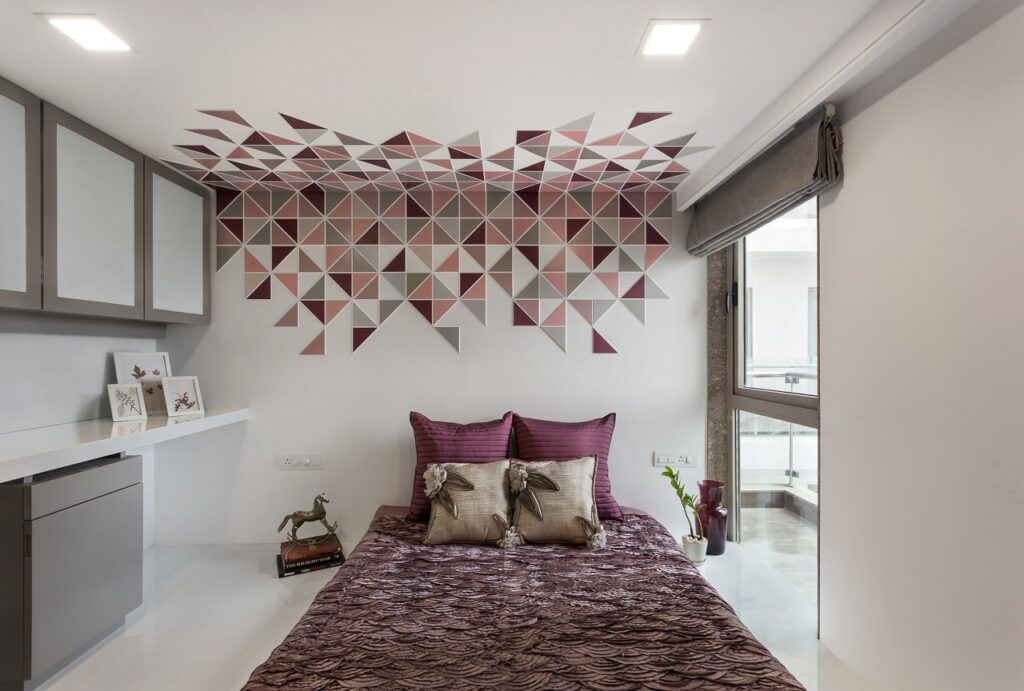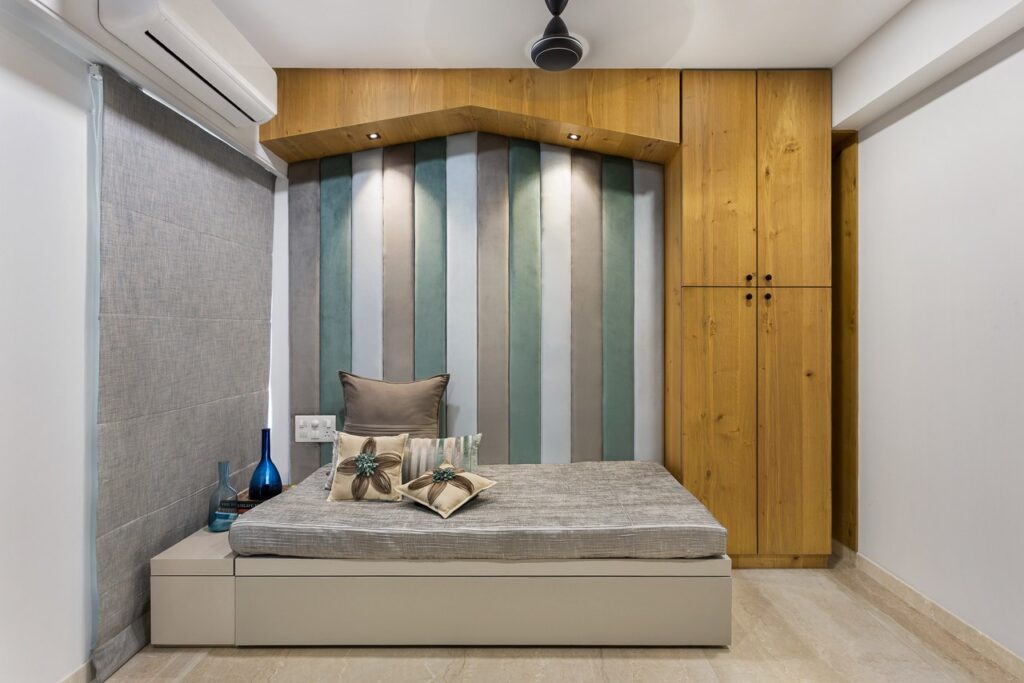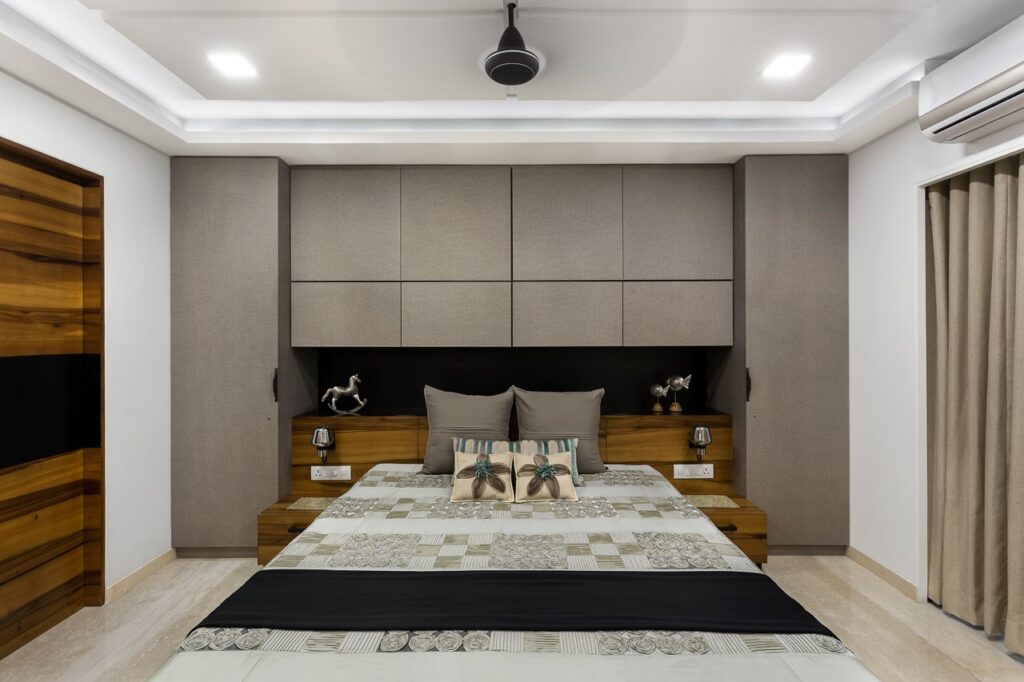 What we did do though to add a layer of uniformity was to constantly stay rooted to concept, material and palates across every single nook, cranny and corner of this beautiful home. Because after all, no matter how old in the teeth you may become, you will always remain cavalier at heart. And the heart always finds a way to come Home!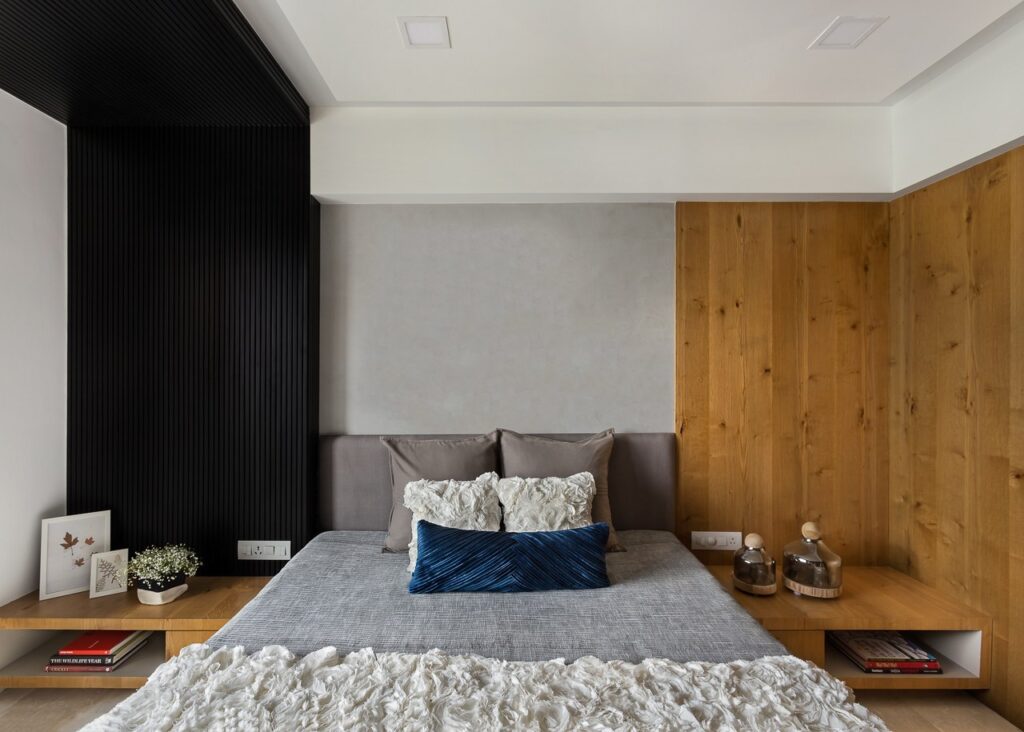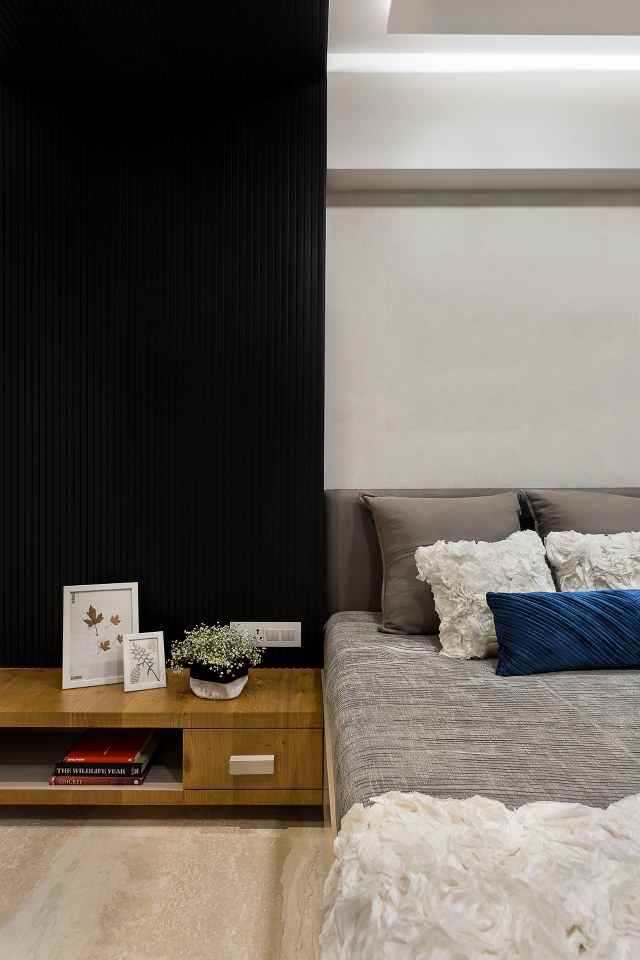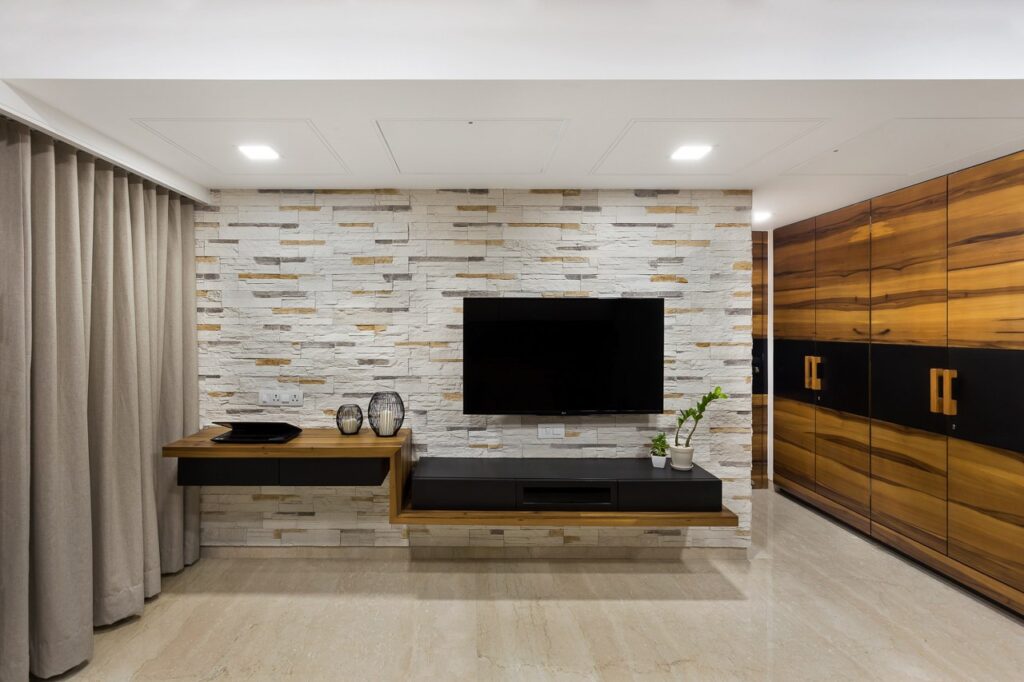 FACT FILE
Designed by : Urvi Singhania Design
Project Type : Residential
Project Name : The 3 Generation Home
Location : Andheri, Mumbai
Year Built : 2018
Duration of project : 8 months
Project Size : 2500 sq.ft
Principal Architect : Urvi Singhania
Photograph Courtesy : Kunal Bhatia
Products / Materials / Vendors : Finishes – PU polish / Wallcovering / Cladding – Wood, Stone, Texture paints / Lighting – Bespoke – Terra Trading / Doors and Partitions – Wood and Glass / Furniture – Fixed – Made on Site, Loose – Bespoke made to order.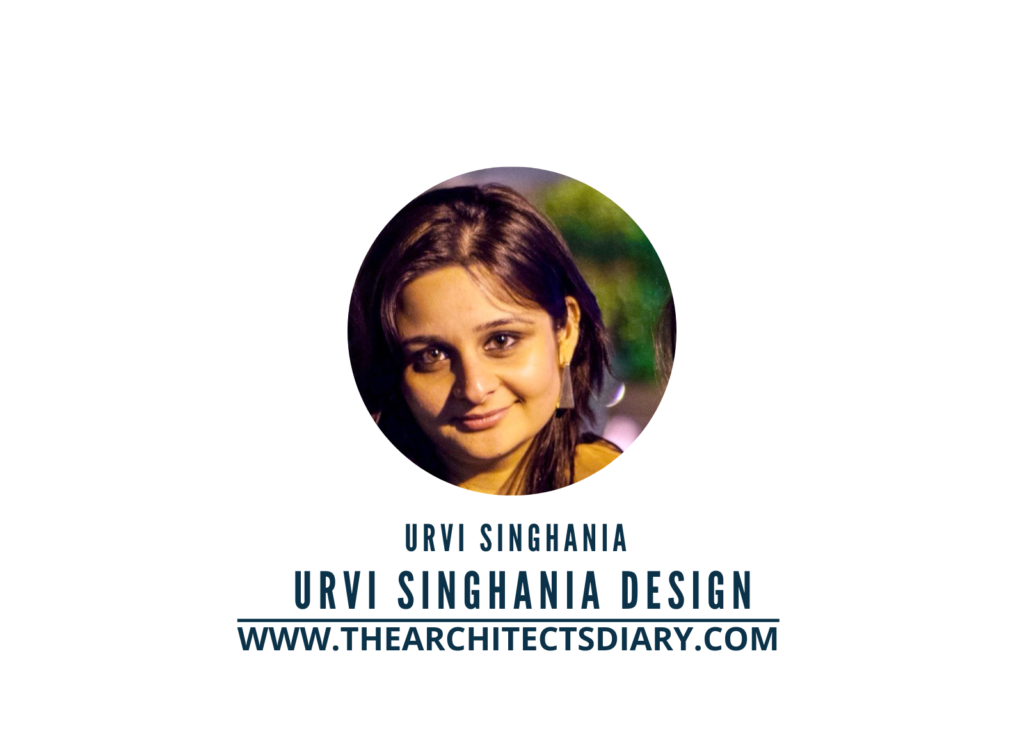 Firm's Instagram Link : Urvi Singhania Design
Firm's Facebook Link : Urvi Singhania Design
For Similar Project >>> A WARM, INVITING AND EASY-TO-MAINTAIN APARTMENT SPACE