The residence is consciously planned separating spaces for various purposes on different levels, in this classic design residence, the entrance is in two levels, one leads to the office area in stilt level which allows residents to attend formal meetings, giving a complete privacy of informal spaces from formal space yet keeping them connected, another entry is through steps to the ground floor level which gives access to the family lounge and other private areas. Openings were provided for south and east façade for better ventilation.
Residence that Exudes Glamour with Classic Design and Abstract Accents | Project Inc
Visit: Project Inc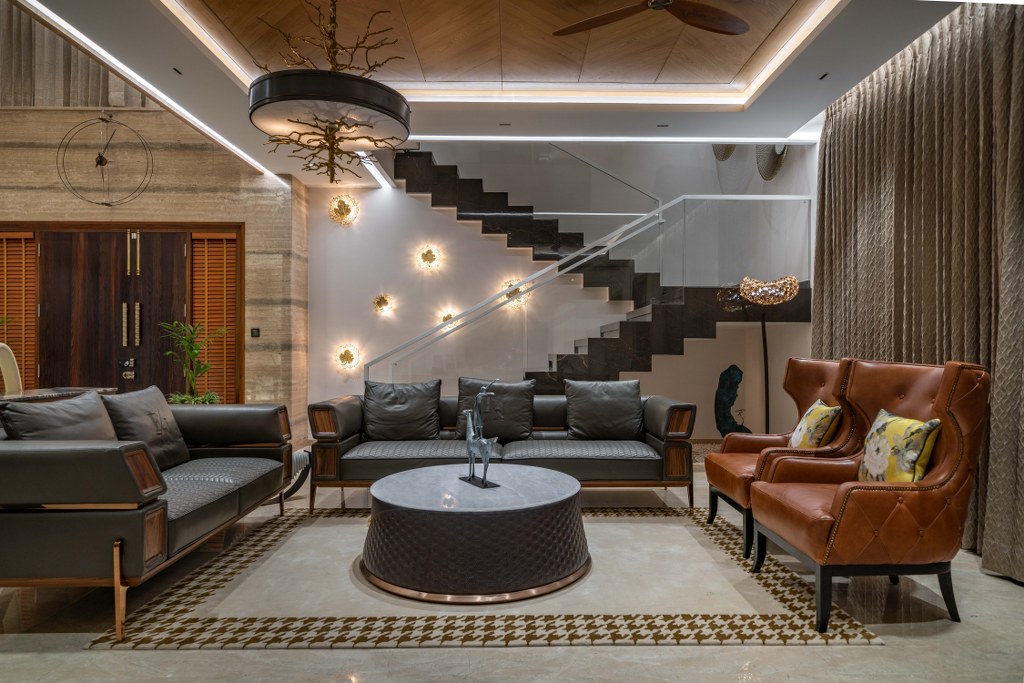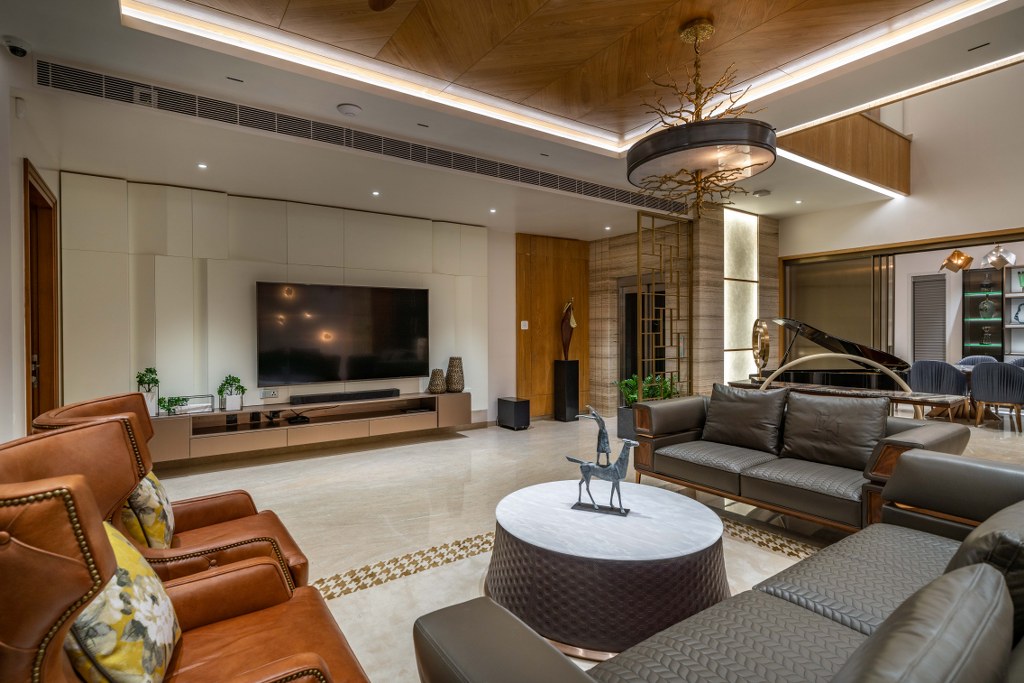 The grandeur of the house can be felt as soon as one enters the house, there's a triple height which abuts three sides of the occupied portion of the structure by providing visual connectivity through all floors. The atrium leads to various living and family spaces, including living area, dining area, kitchen which is again divided into dry and wet areas, puja room.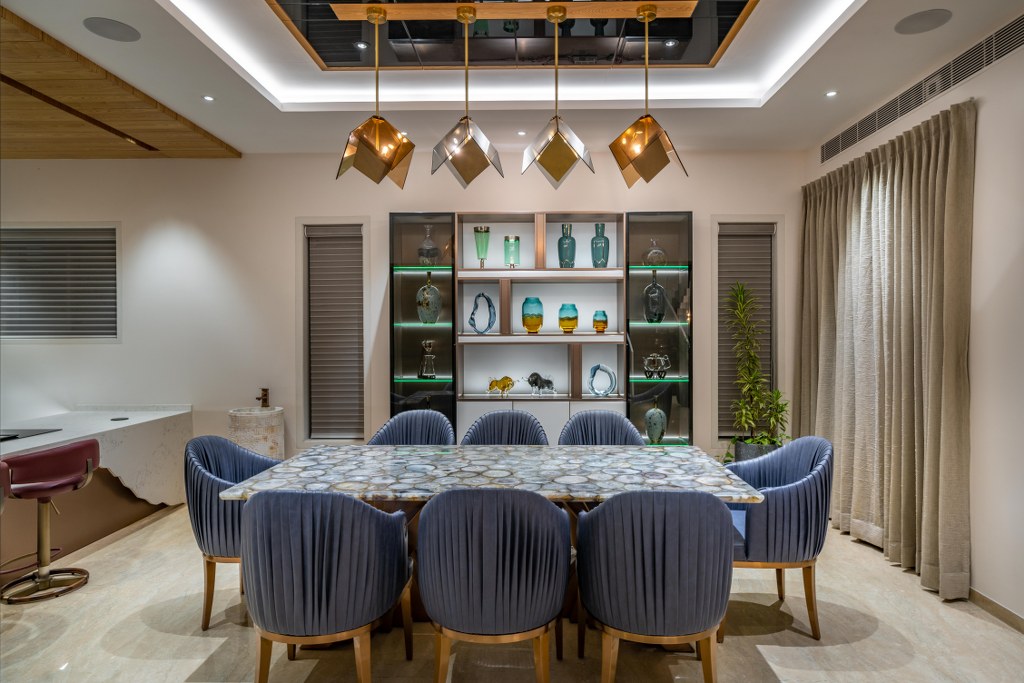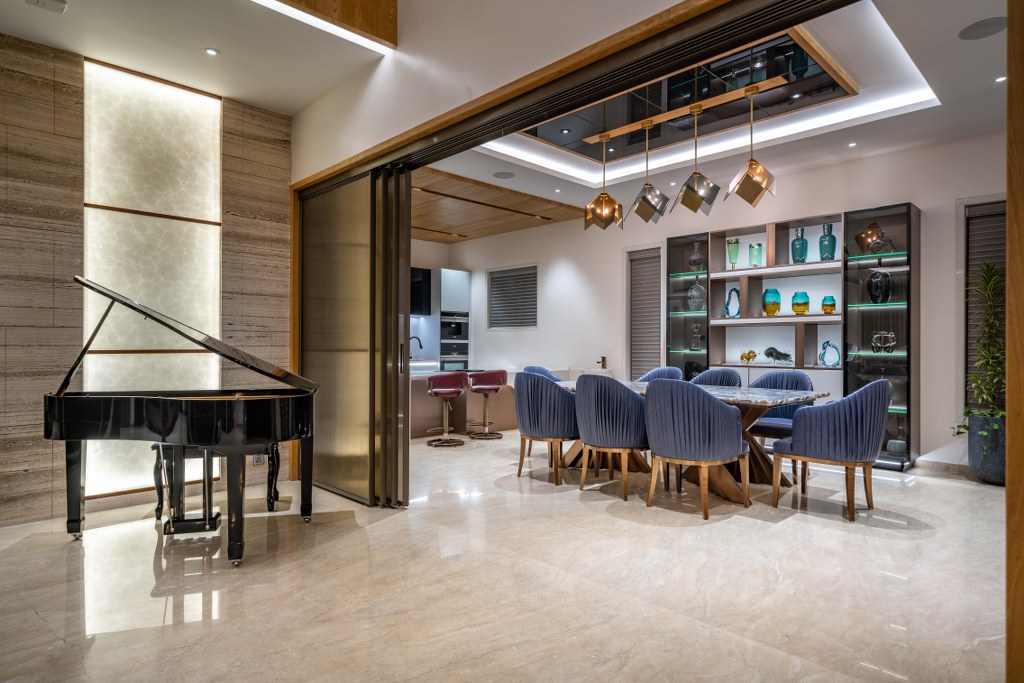 There are two sit-out areas on ground floor, one is through Dining whereas another is through family lounge opening to the sit-out in lawn area.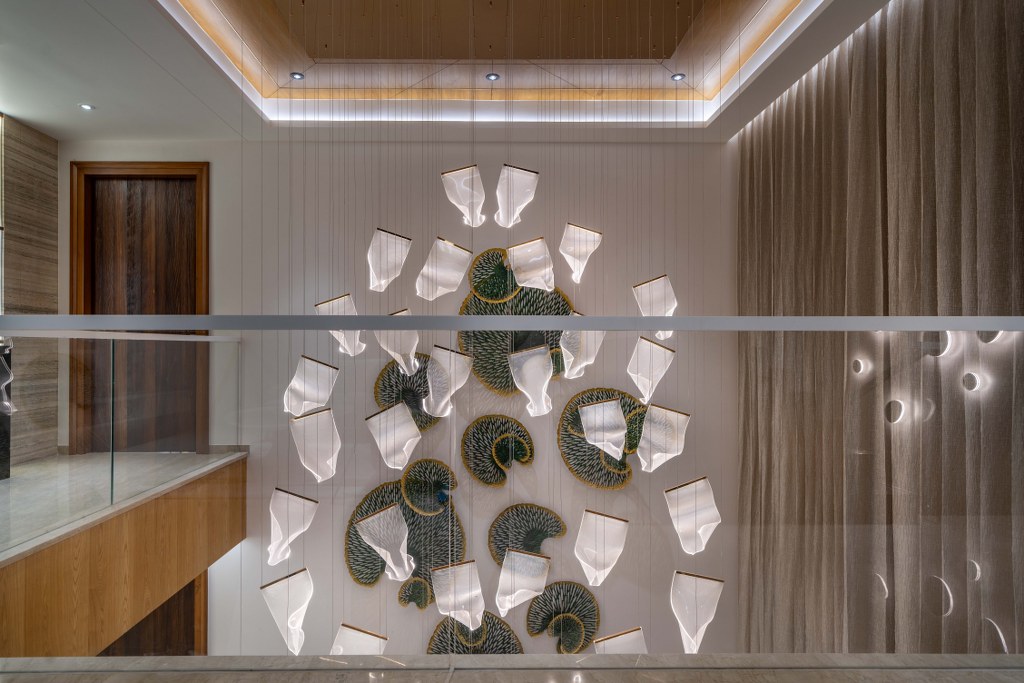 The upper level i.e. the second floor level consists of yet another family lounge leading to daughter's bedroom and master bedroom. There are two sit-out areas, one is through family lounge and another is through the daughter's bedroom.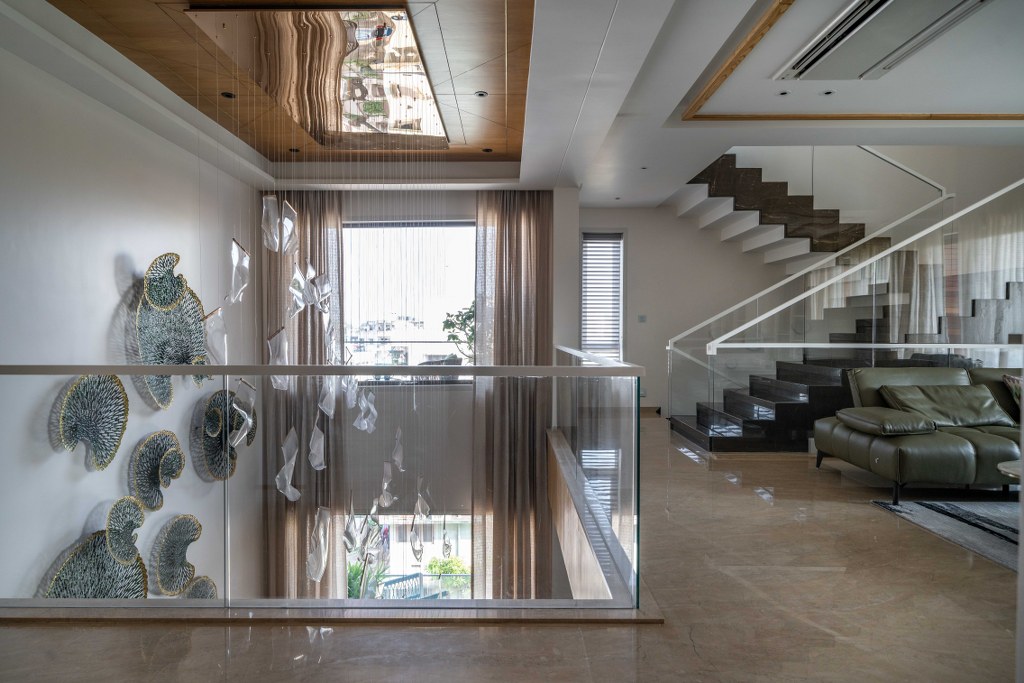 Going to the next level is an informal living area along with son's bedroom and home theatre. Home-theatre is conveniently placed on the level for an easy access from the upper level too.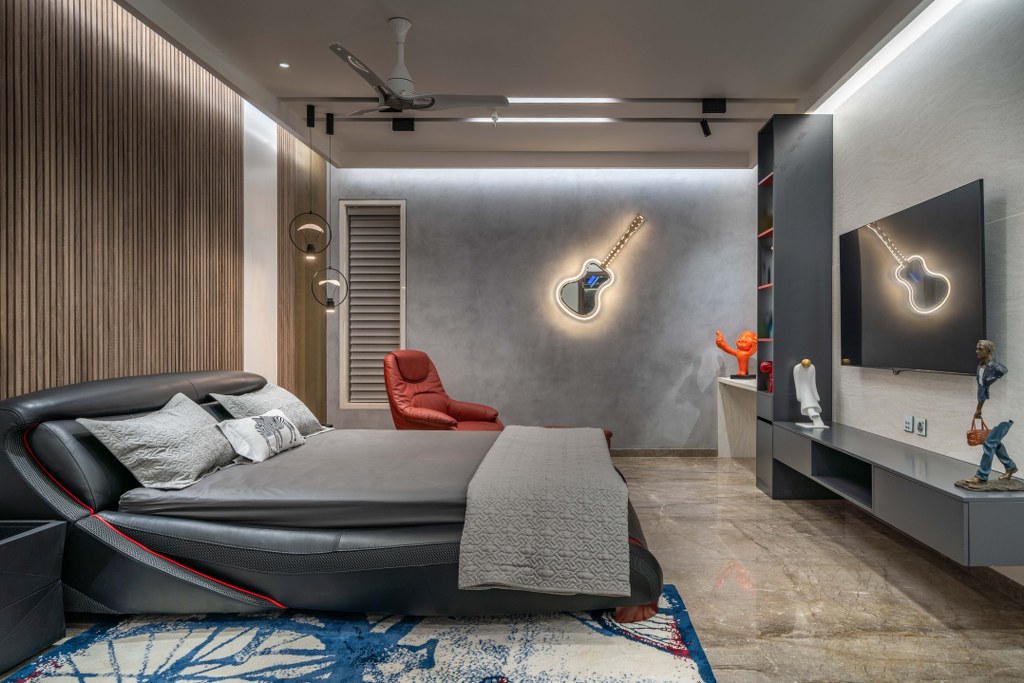 Going to the third and the uppermost level of the house, it consists of the recreational spaces. As soon as one steps to the floor, comes the bar-counter which is designed in a small but central area of the floor making it a challenging to the designers.
It has been carefully detailed to make it serve its purpose as well as brings a playful dimension to the space. Going ahead is the gym, a guest room, and a terrace garden leading to sauna room.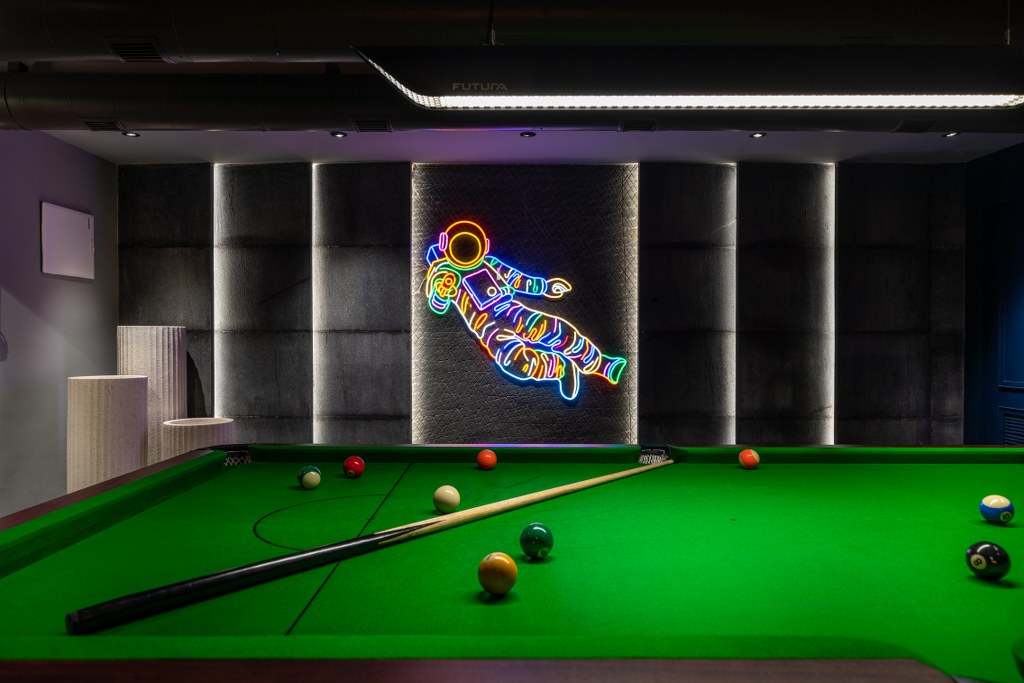 Lawn on south side with vertical garden of 20ft is provided for better air quality, thermal comfort as well as for reduction of noise.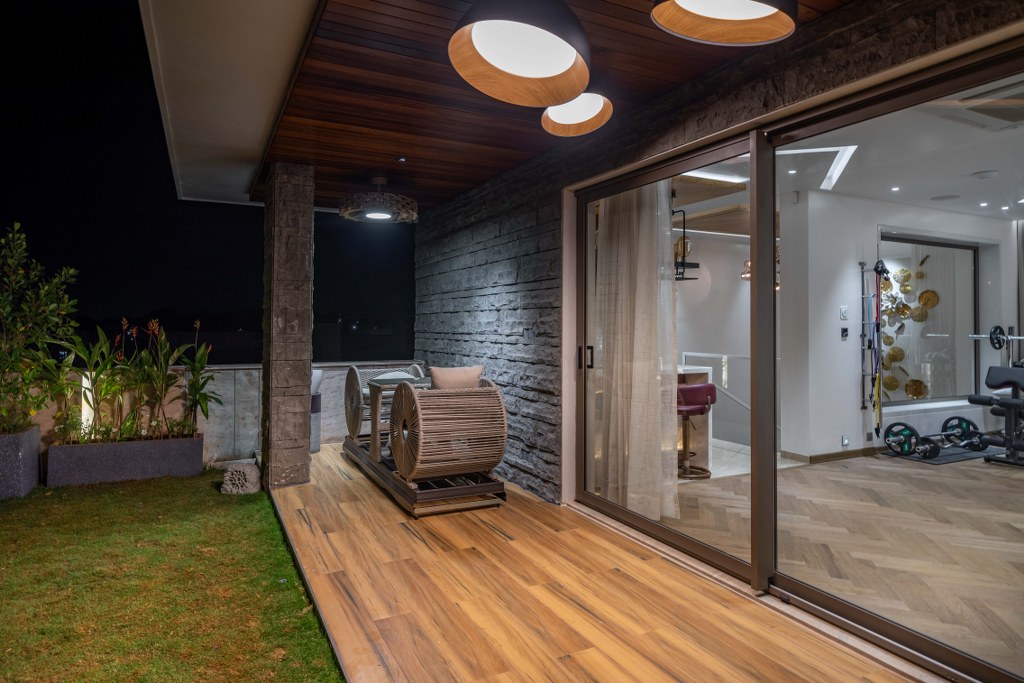 Basement floor is designed completely for the entertainment and gaming purpose, consisting of bar and pantry which serves to the entertainment lounge and games room.
Additionally there's a spa room to relax.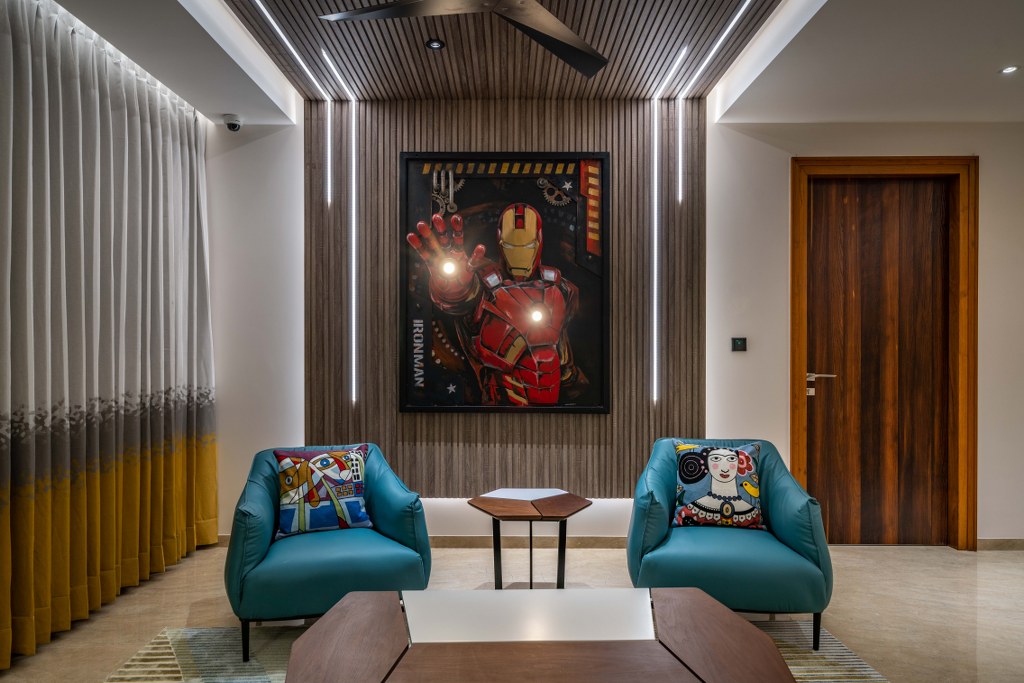 Fact File
Designed by: Project Inc
Project Type: Residence Interior Design
Project Name: Anutham
Location: Visakhapatnam, Andhra Pradesh
Year Built: 2020
Project Size: 11,100 Sq.ft
Project Cost Appx: 5 Crore
Principal Architect: Aditya Kambhatla and Jay Prakash
Photograph Courtesy: Ricken Desai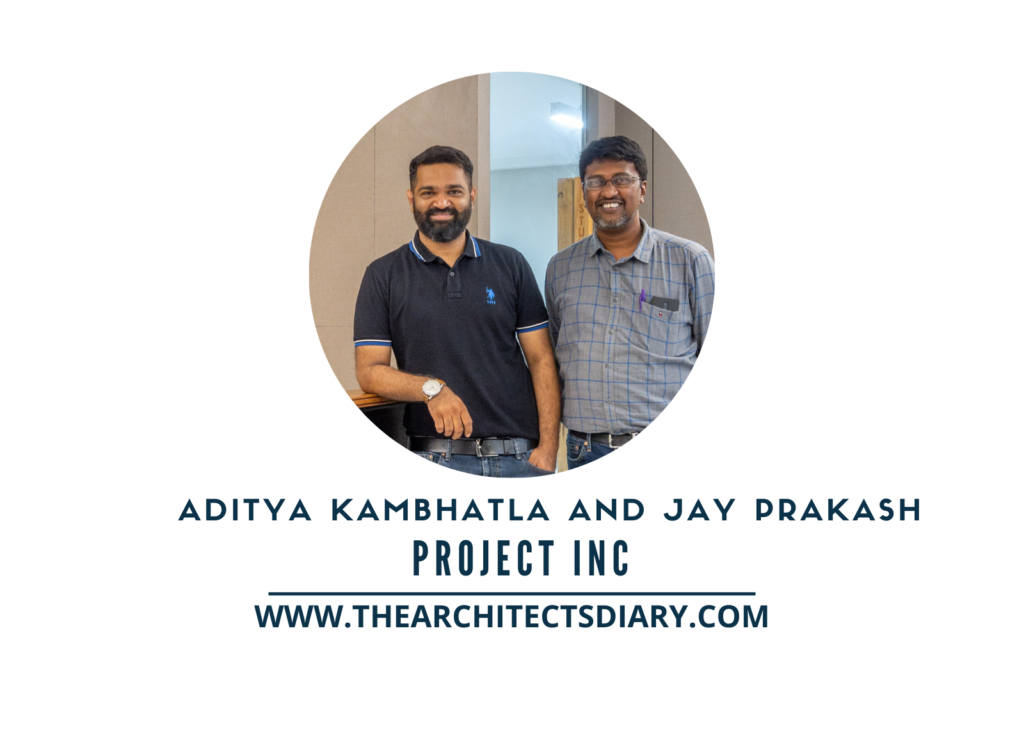 Firm's Instagram Link: Project Inc
Firm's Facebook Page: Project Inc
for Similar Projects >> A Classic Design Aesthete of Bold Blues and Monotone Moldings