Raghuvirsinh House | Aayam Architects
Description of Project by Architects: The site is situated in the lap of nature- the fields- deep inside the road at Aanand. The challenge here was that the landscape had been already done and a footprint was left for built.
The trees welcome you as you enter in the site and an earthy way surrounded by trees becomes a guide to reach to the house while the paved open foyer becomes a pause to get the glimpse of the whole built.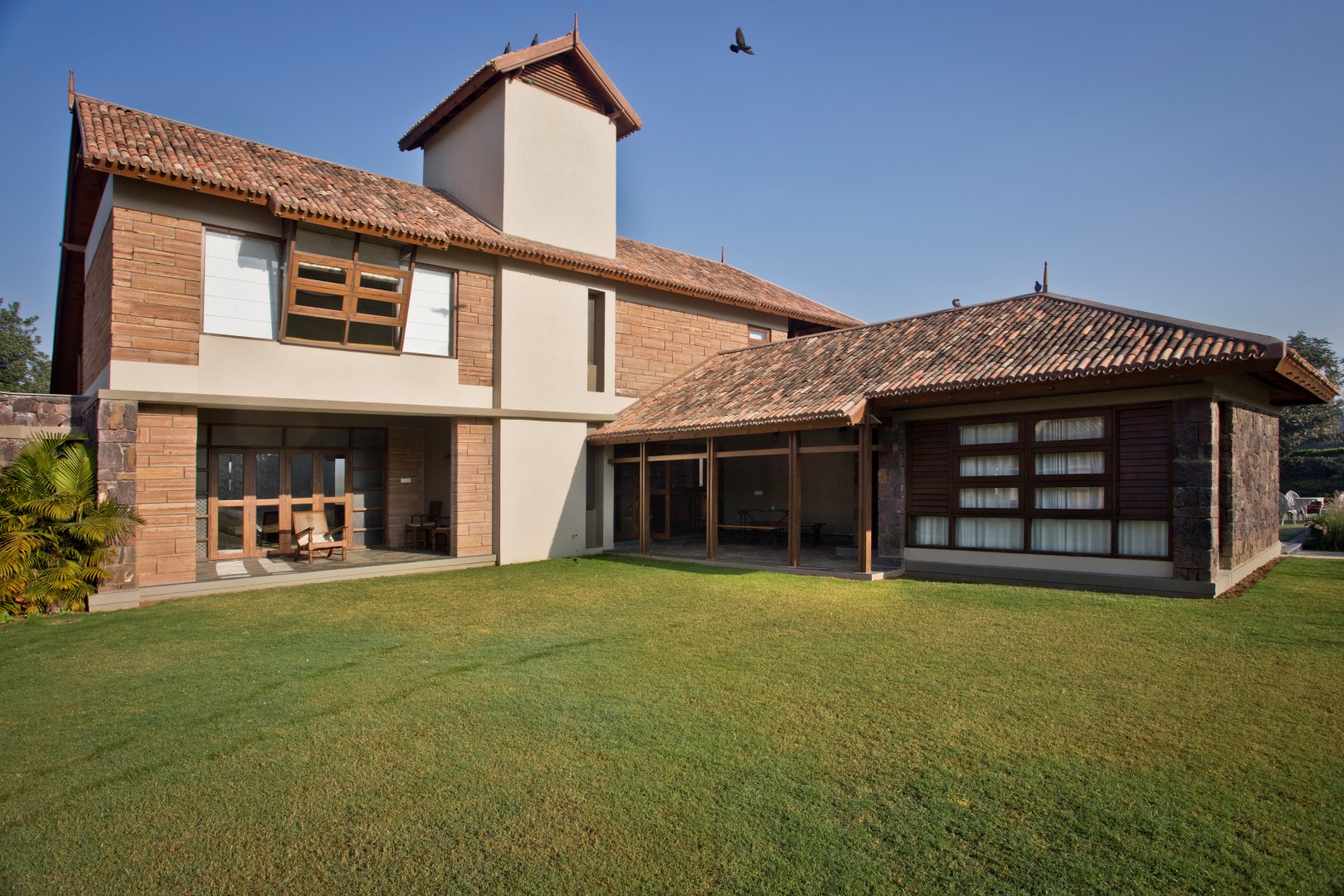 It consists of 2 bedrooms, living space, kitchen and dining at ground level. The recessed opening for entry opens up in an interior foyer lit colorfully with skylight and colored glass. Living room and a bedroom are connected with this calm dimly lit foyer space.
The double height living room allows natural light to penetrate inside and also the stone walls – floors and wooden roof above generates a very natural and healthy environment.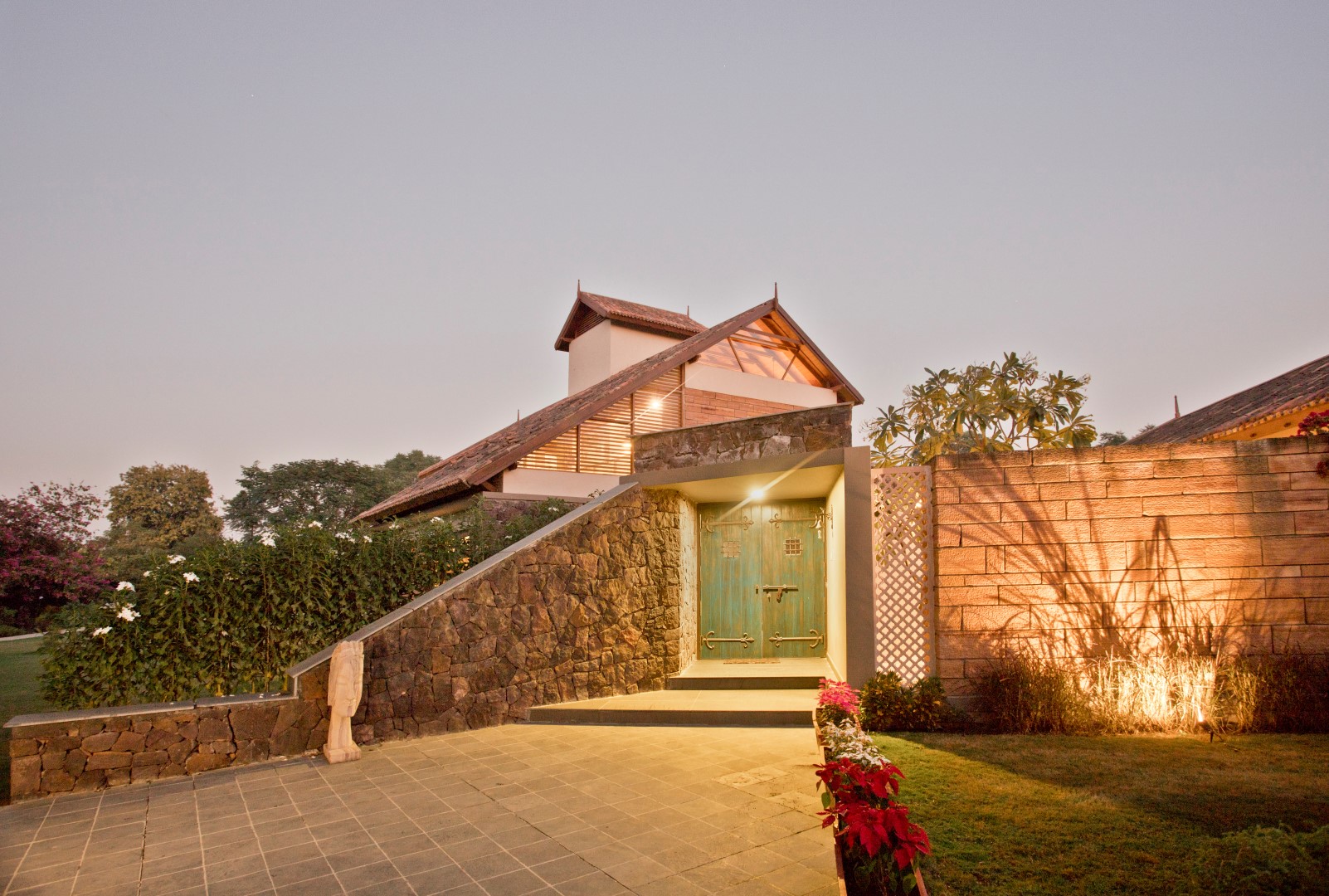 It opens into a common green space through a semi-open veranda which is shared by both the bedrooms and outdoor dining. In addition to the common open space, the master bedroom has a private cozy court.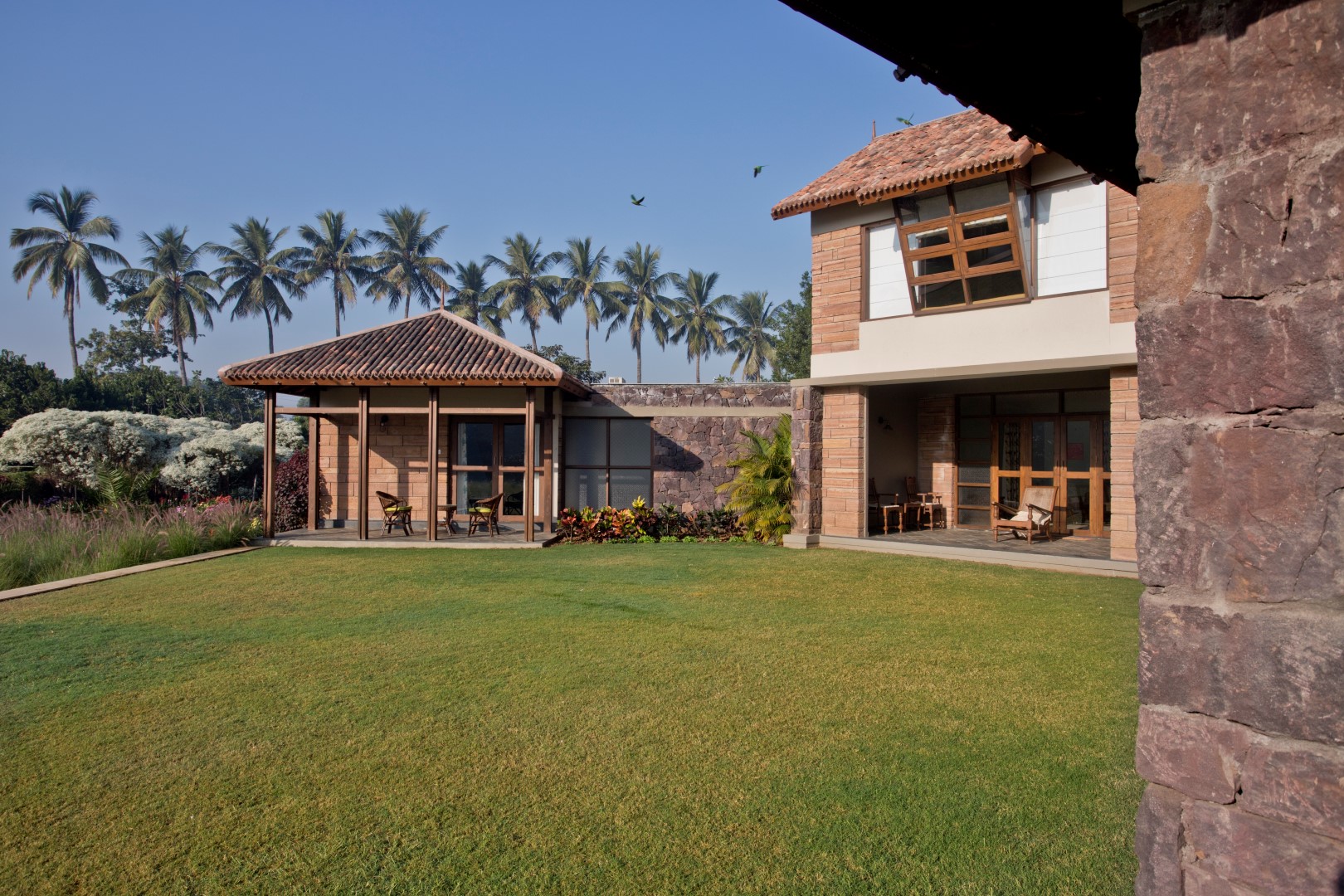 The wooden staircase leads to the sufficiently lit library at the upper level which peeps on to the common green space at the ground. The roofed bedroom at an upper-level glance to the pool through a balcony.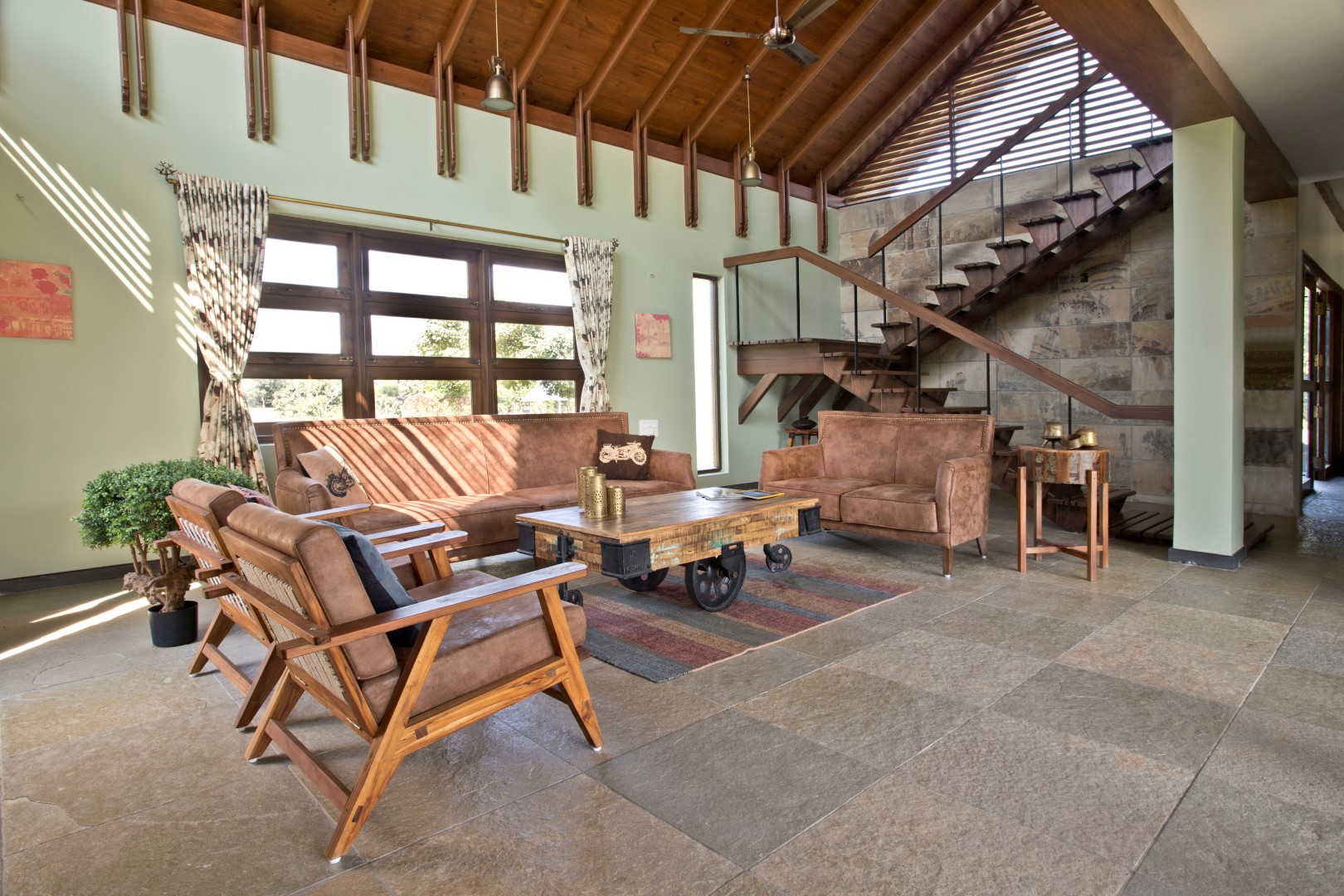 Natural stones are used for random rubble masonry which was available in different shapes and sizes. Sandstone was cut down into square and rectangular shapes used as coursed masonry for the walls. Wooden louvered window, open court, wooden roofing and natural stone help to reduce heat gain in summer.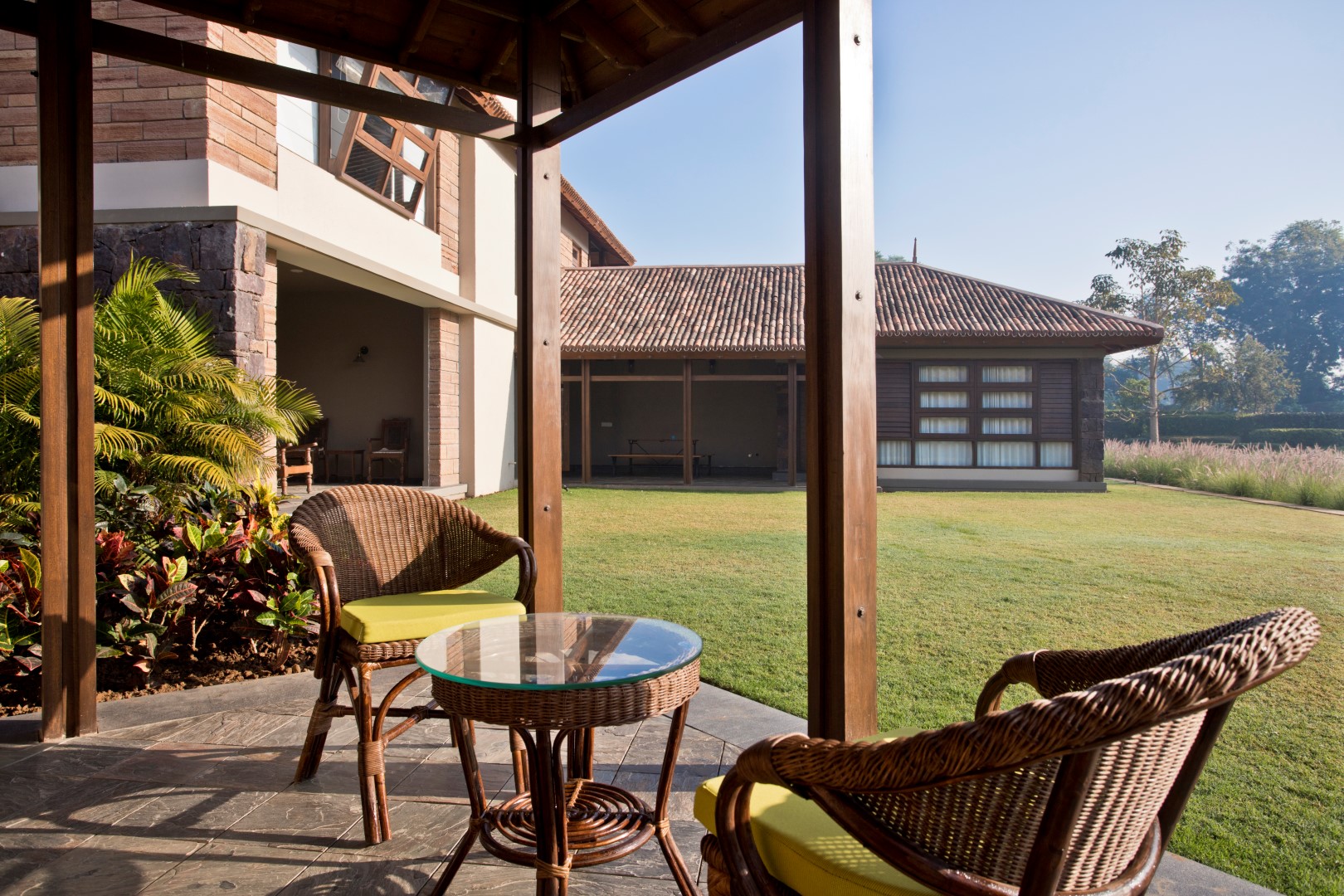 The combination of random rubble and coursed stone masonry with a pitched roof and rustic interiors generates a character of the "farmhouse". The texture of rough Andhra brownstone enhances the soberness of flooring.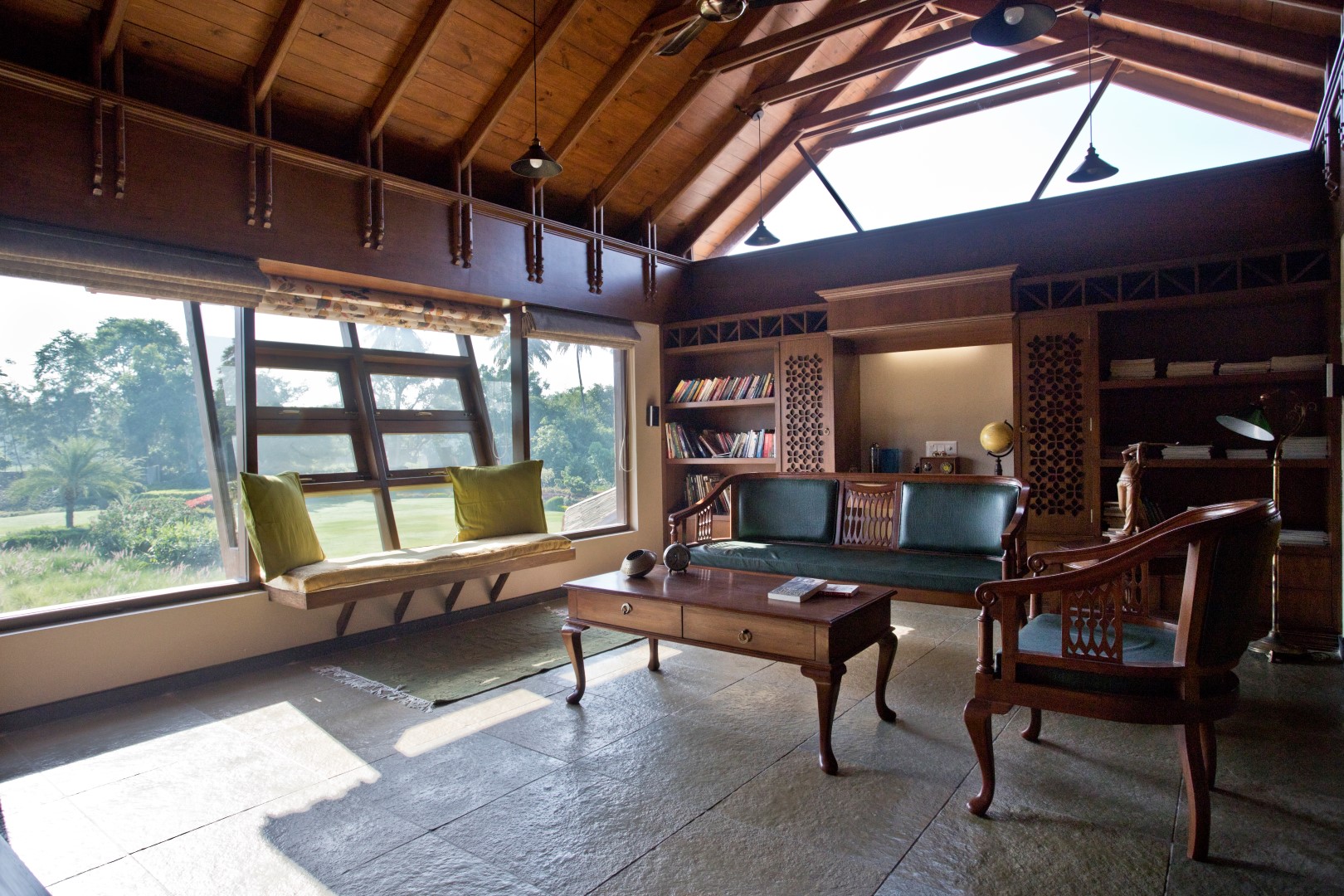 Naturally lit and ventilated house reduces the use of electricity and the remaining required power is generated from the solar panel. It increases the green value of the building by consuming only that much which is required and using the source of energy has a very low carbon footprint.
Wooden tree deck designed in the dense area of trees increases the connective relation between human and nature.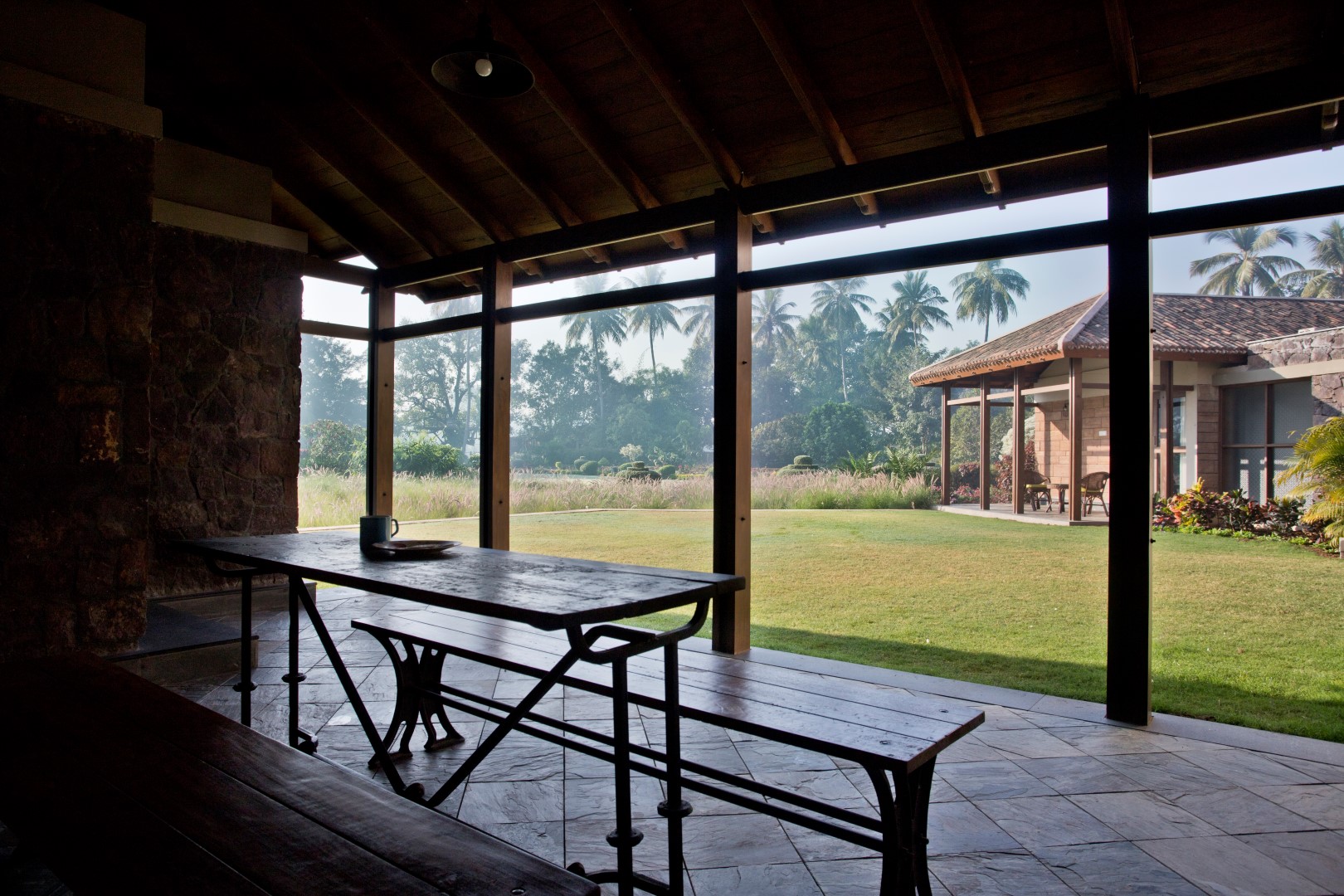 The resultant of all these design ideas, techniques and elements make this building efficient and let it caters to the larger idea of sustainability.
Name of Firm: Aayam architects
Name of Principal Architects: Hiten Kakakdiya
Website : www.aayamarchitects.in
City the Project is located at Mogar, Anand
Photograph Courtesy: Nikhil Patel, Surat