So many companies can help you construct a new property, but not all of them can stay with you long after the work has been done. Only a few reputable names can help you even when you decide to earn money using your property. You can offer your property for rent and make money, but it is important to understand how you can increase the retention rate to get the best return on investment. Here are some tips offered by a construction and property management company, TPM Builders Commercial Construction.
Survey TheMarket
Market surveys are important if you want to retain your tenants for a longer time period. If your rental charges are higher than the other apartments in your area,you are likely to lose your tenants as they would prefer an apartment with lower rental charges. Here your friendly and caring attitude towards your tenants will most probably fail to help you in tenant retention.

&nbsp
Market surveys also help you in knowing what facilities are being offered to tenants by other landlords in your area. If you are unable to provide sufficient facilities to your tenants, you won't be able to attract good tenants. The best way to get an idea about the facilities being offered in your neighborhood is to visit the vacant apartments available for rent personally. Observe what is offered there with what you are offering and you will be able to comprehend your position in the market.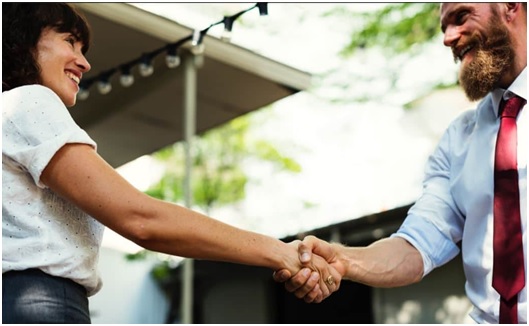 Use Reviews
Reviews help you in knowing the current demands of the consumers and their prospects of the service. Take reviews from your current tenants and the previous ones about their experience at your space. Ask for the opinions of other tenants of the area as well. While taking their feedback to ask them about the facilities, they want to have at their rental apartments and if necessary a home renovation is required. Note down their suggestion and demands for better planning in the future.
Take detailed feedback from the people leaving the space to exactly know the shortcomings at your end and also investigate about the facilities that attract them at their new rental space. This way you will able to know the current demands of the people looking for rental space and the improvements and modifications that are required at your end.
Neighborhood Friends Invitation
Friends and family living in the same neighborhood is the dream of many people adding value to the property. People living far away from their families often have to travel miles to meet them.  If you are planning to buy multiple apartments, try to buy them in the same building or in nearby buildings. Offer a discount voucher to the tenants who refer a new one.
Also, introduce shifting allowance to the people from family and friends of the current tenant. This way your tenants will be more interested in convincing their friends and relatives to move near them.
People are living in the neighborhood matters a lot as they impact the overall environment of the place. Tenants living in a close neighborhood with families around are less likely to move away from the place,and you will be able to have multiple long-term tenants.
Screening Tenants
Screening the tenants before handing over your property is very necessary. You should carry out a detailed investigation of the tenants interested in your space before signing a lease agreement.
Look into the financial resources of the probable tenants to ensure they will be able to pay rent in the long run. Check out their conduct history from the owners and neighbors of the old space to avoid any issues in the future. Follow their moving out history to know either they are reliable tenants or the ones who tend to move away frequently.
These efforts may seem unnecessary,but they will save you from signing a lease from bad tenants and protect you from future inconvenience.
Personalize Your Dealings
Keep a reference file of your tenants and record the personal details that they share with you casually. Refer to it before visiting or calling your tenants and ask them about their personal affairs. For instance, ask them about their health issues if any, or discuss the progress of their business.
Your interest in their lives will move them closer to you,and they won't want to leave such caring people unless it is necessary.