&nbsp
When it comes to luxury, renovation of bathrooms is one of the most important aspects to look on. Bathroom makeover concepts these days are on a rage, and there are more and more trendy designs evolving by the day.
Making your bathroom look fresh, trendy and beautiful is a great way of making your daily life colourful. If you are wondering how to get started with remodelling your bathroom, you are on the right page. Here we have some fantastic and simple tips that will help you remodel your bathroom interior with ease and make it look trendy.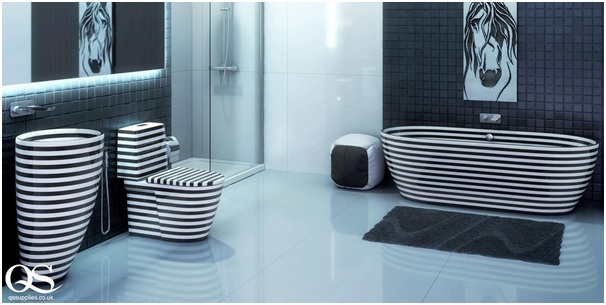 But, before we start, let me introduce you to QS Supplies, a leading brand in this genre that has a fantastic collection of all kinds of bathroom amenities. Their products are a class apart and are always up to date with the trend. They have recently introduced some new bathroom concepts that look trendy and are so luxurious; you wouldn't want to come out of the bathroom.
There are so many essential elements to be considered while redesigning a bathroom, and QS Supplies has all of them covered for you. Browse through their beautiful bathroom schemes for all kinds of styles. They have a vast range of options to select from, and I bet you can't take your eyes off.
Here Are Some Tips To Inspire You In Renovating Your Bathroom:
Make a Plan
When you are sure of what you want, it makes the work all the easier. Gather images, colour palettes, ideas and more of what you want to incorporate in your bathroom. Have a look at the Online store of QS Supplies for ideas, designs, and products. This will give you a secure database and will make comparing your selections easy.
Making use of all the Space
A bathroom is usually the smallest rooms in the house, but we can make these small rooms look grand, spacious and luxurious with the right kind of fixtures. Play with space and get the most of it. Look some exquisite baths, showers, walk-in-shower and more from QS Supplies that are so colourful and uniquely designed; you wouldn't want to let go of any of them.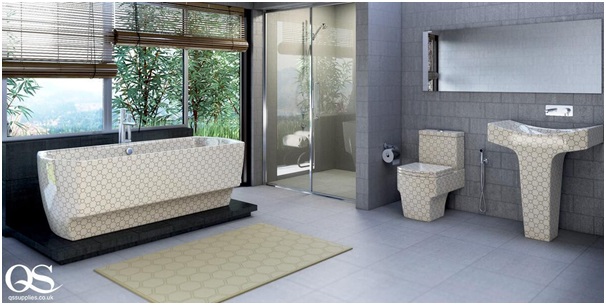 Next are the storages. A wall mounted cabinet, or an under the sink cabinet are an excellent idea to incorporate some storage boxes without wasting a lot of space. Bathroom vanities that come with inbuilt drawers and shelves are another space-efficient idea.
Designing the tiles
You are spoilt for choice when it comes to the tile designs. Thanks to the all-new trendy designs at QS Supplies, you will go gaga over the designs, patterns, shapes, sizes, and colours they have to offer.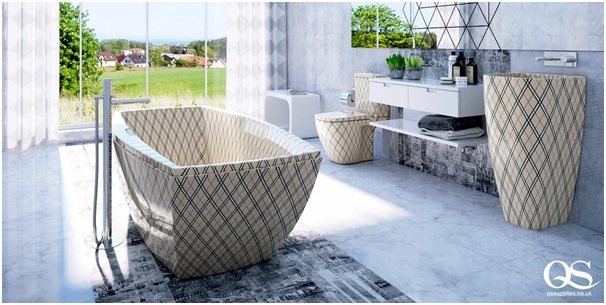 To create these new bathroom concepts, they have played with all kinds of geometric shapes and come up with some chic and fresh designs that you can incorporate in your bathroom.
Find the right fittings
Take your time to find the correct fittings for your bathroom that compliment the tiles, paint, and bath. From basin taps to shower fittings, hooks for towels, brushes and other accessories to towel railings and more, QS Supplies have got some products in various materials to choose. Have a look carefully and choose the best for your bathroom that will give it a modern and trendy look.
Choose the right bathroom lighting
Lighting plays a vital role in making your bathroom look good. Choosing the right kind of light is essential to make your bathroom look brighter. But, what is more, important is to determine the right spot to fix the lightings. A wrong spot can make the bathroom look dull and gloomy. So, take a look at your bathroom firmly and make sure that you select the right spot for the lighting.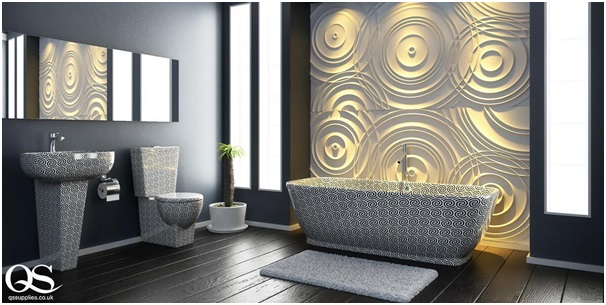 Next is to select the right kind of light. A properly fitted light, a hanging light, a Chandelier, mirror bulbs etc., are some options you have to choose. Also, make sure you place the switches either outside the bathroom or just next to the door for ease of use.
Summing Up
What could be more relaxing after a hard day's work other than soaking yourself in a hot bath? And, why not make it even more soothing with the right kind of products and accessories in the bathroom.
Every single thing in your bathroom should have a purpose and be functional, but what's better when you can use trendy elements that will make your bathroom look grand and luxurious. So, dive into QS supplies and decorate your bathroom in a significant way that not only looks good but feels great too.