&nbsp
Play of Elements Enhances Details in Residence Design | Ichha Kriti
The warm hues, the sepia tones, the intricate carvings and the eye for details. Ar. Kushal Dalwadi sure knows how to play with all those elements and strike the perfect balance that pleases the eyes of the viewers and fills up the hearts and souls of the residents of the house.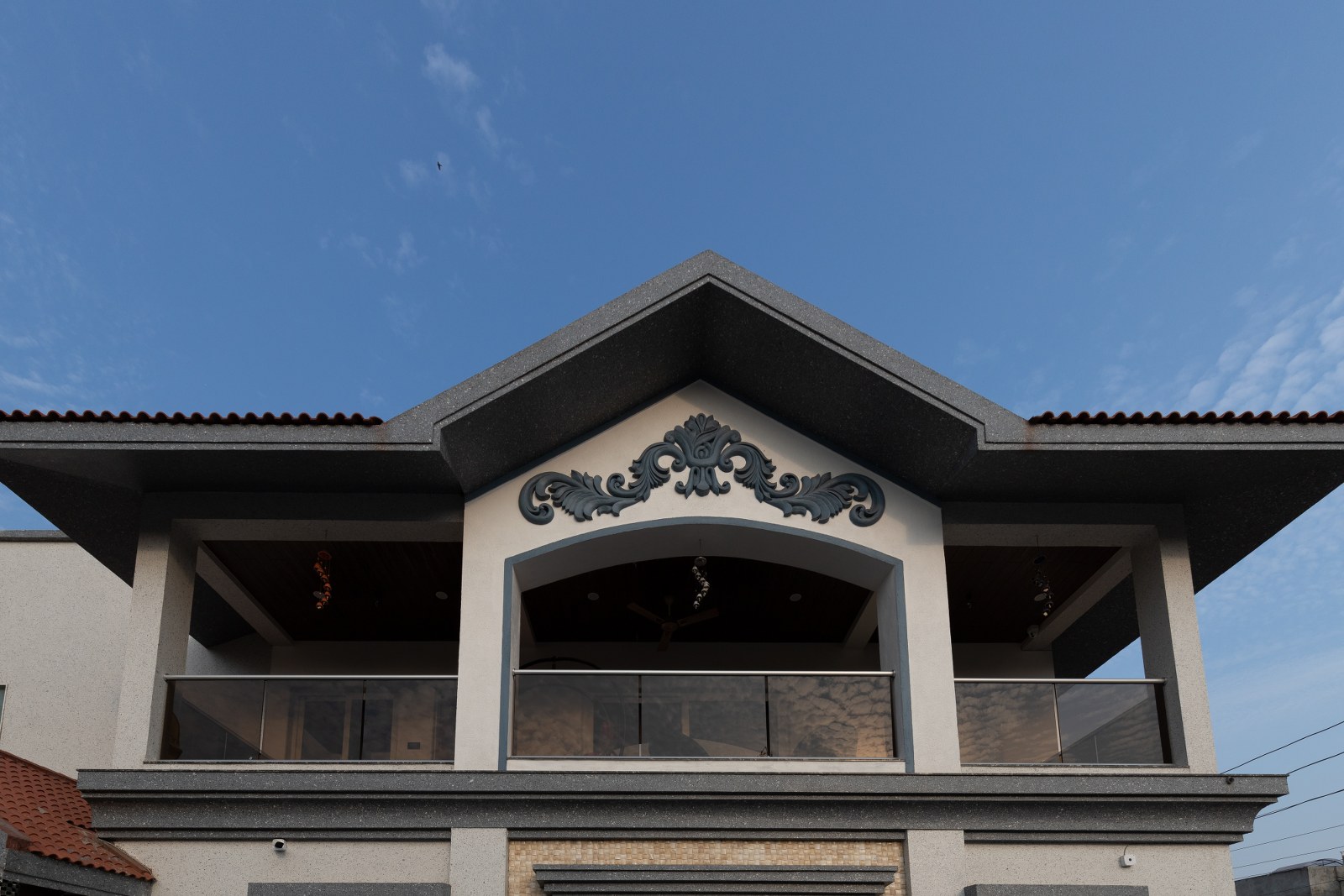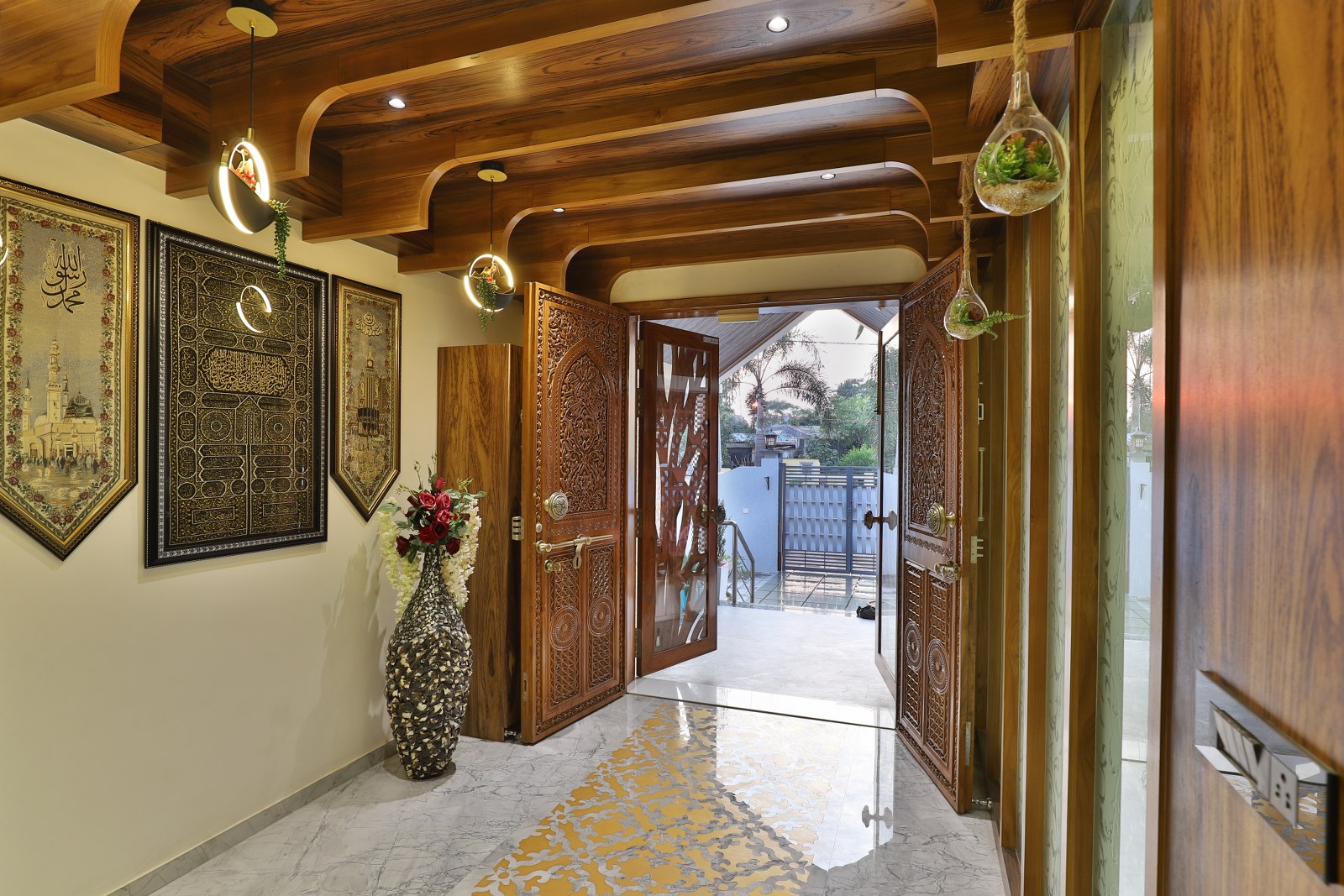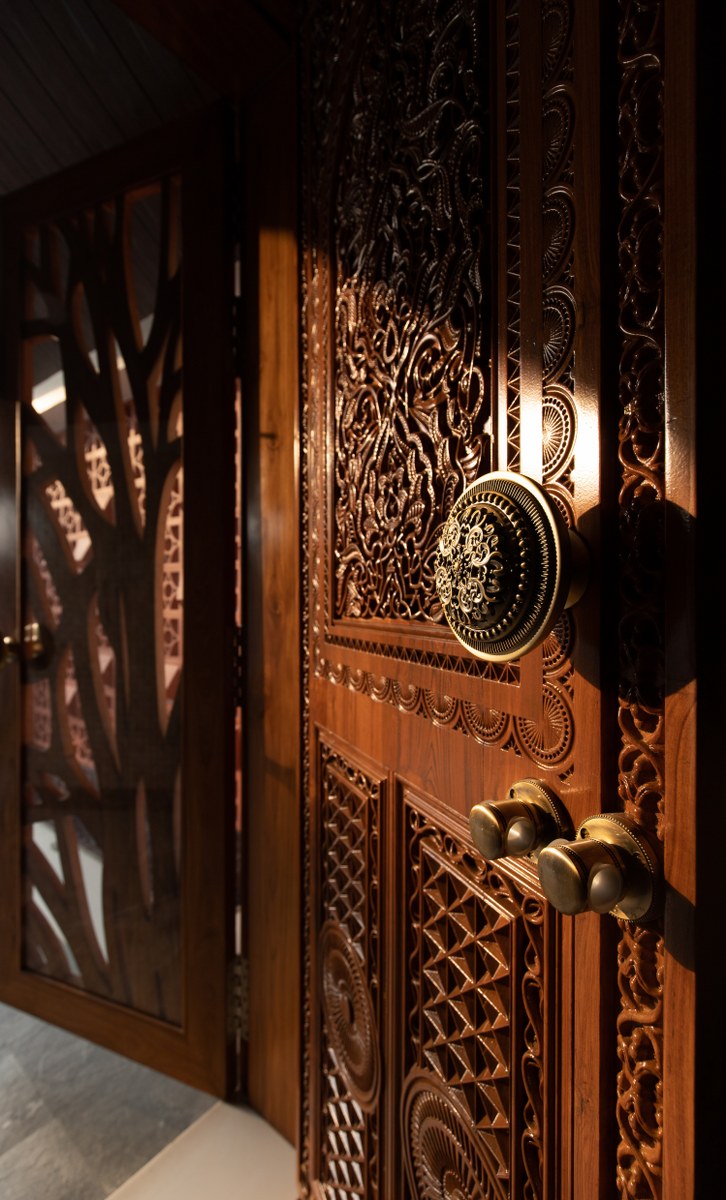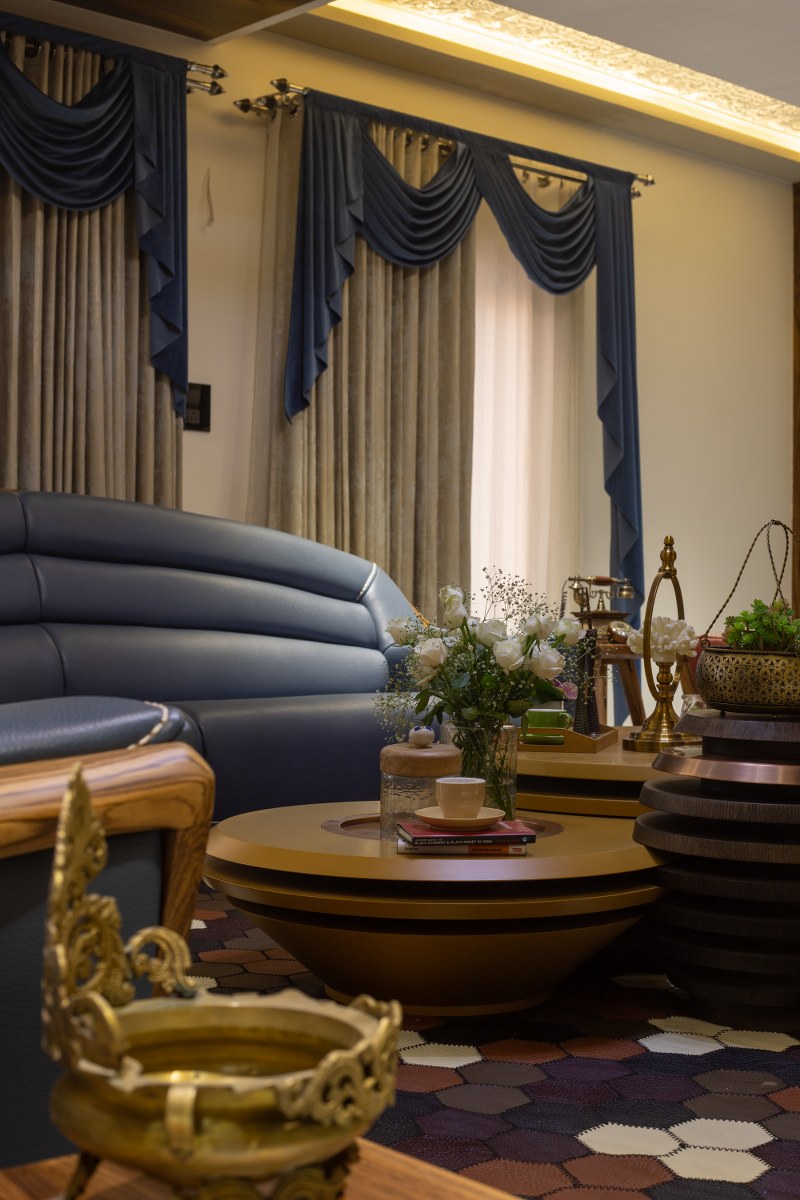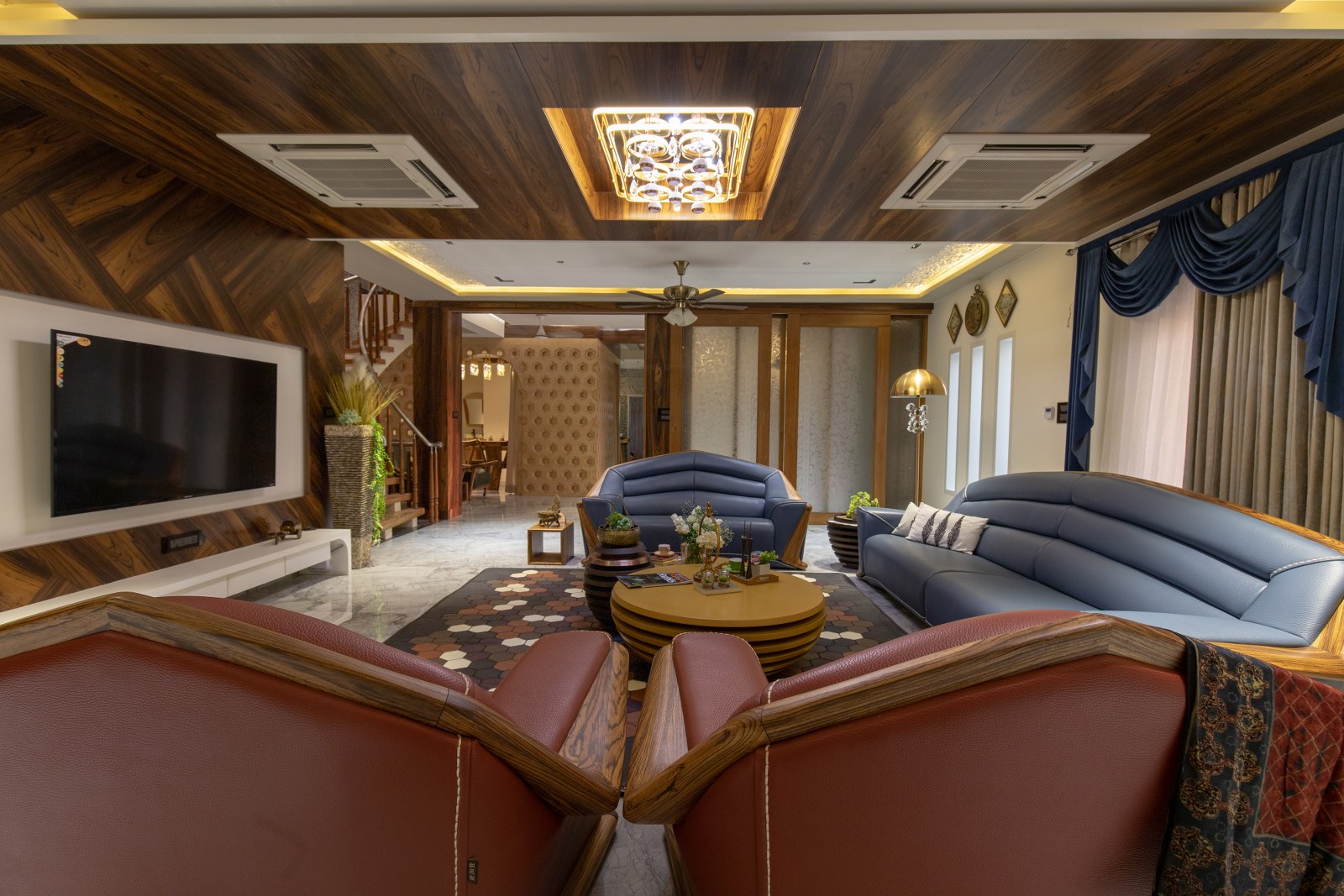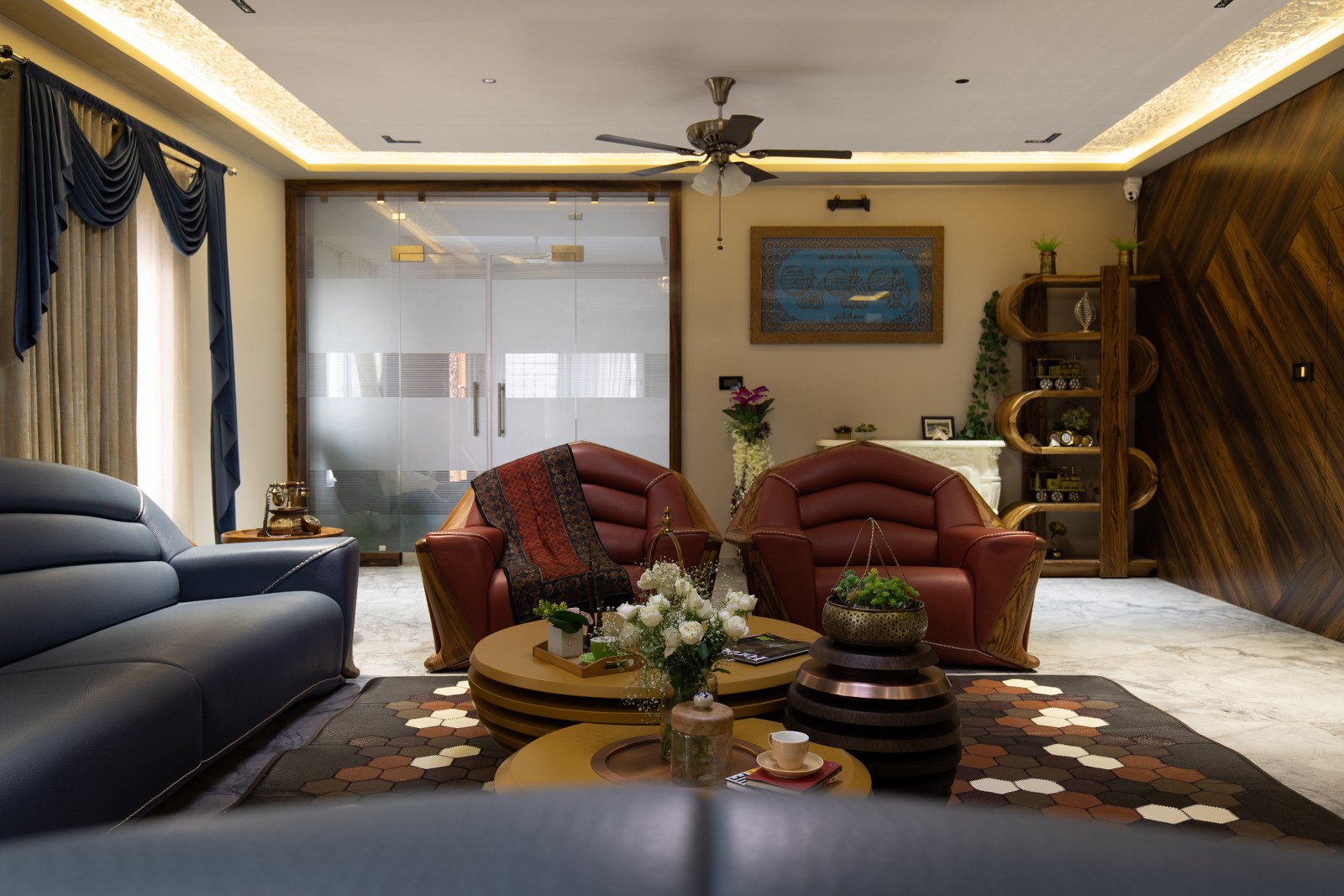 Having an eye for the antiques, the owner of this house in Kamrej wanted to display his collection in the most ambient way and his specification was met and realised by designer Dalwadi. The focus on intricate details of the staircase, the entrance door and various niches displaying the hereditary artefacts only goes to prove that God lies in the Details.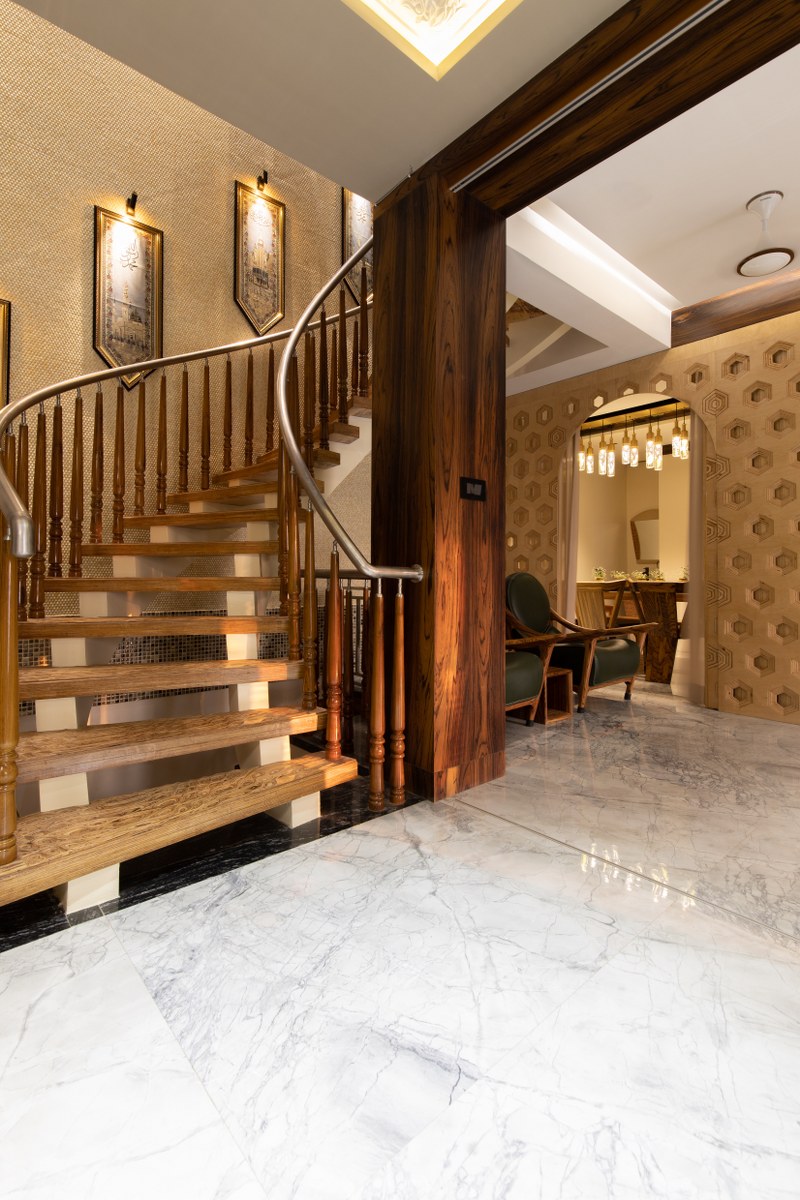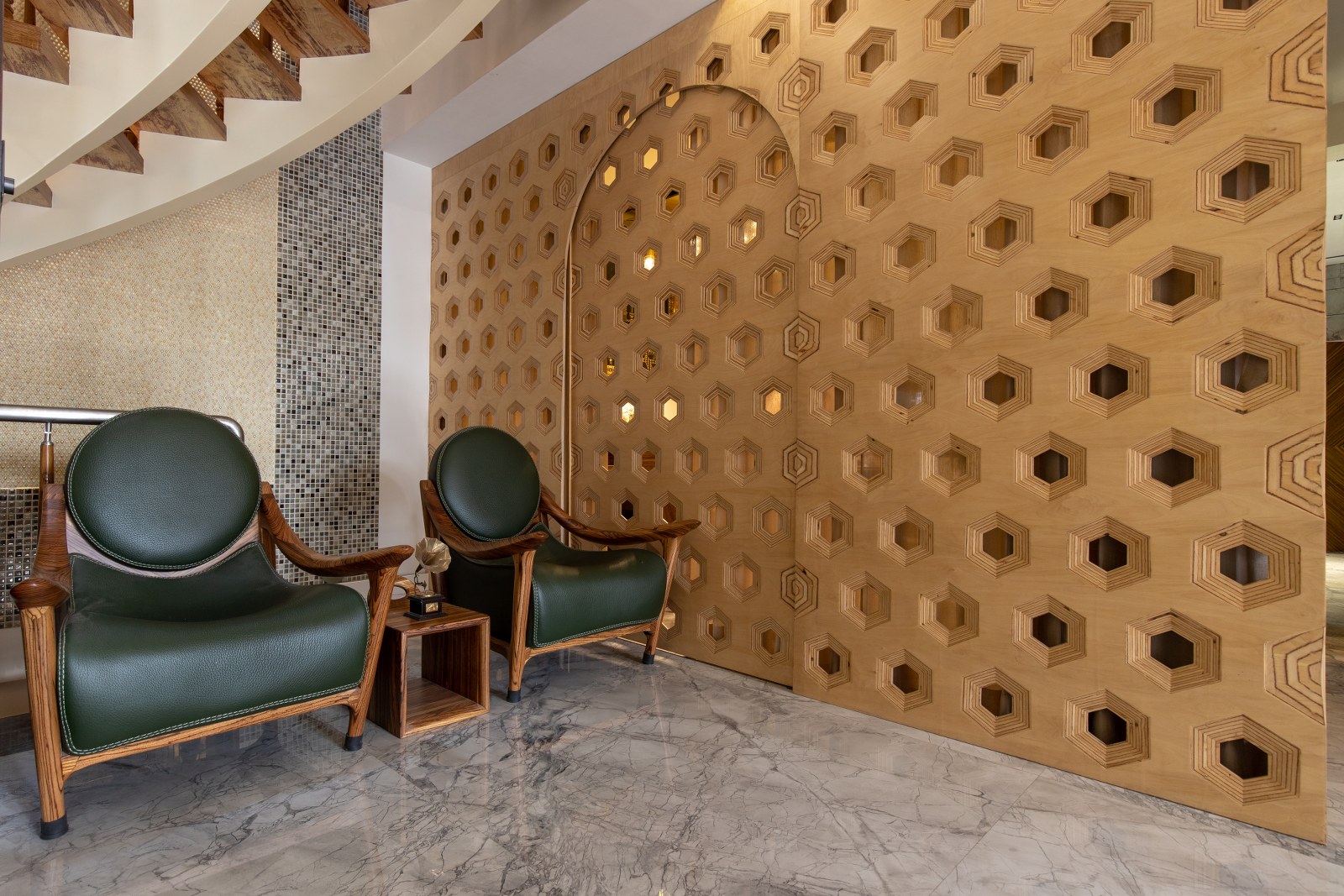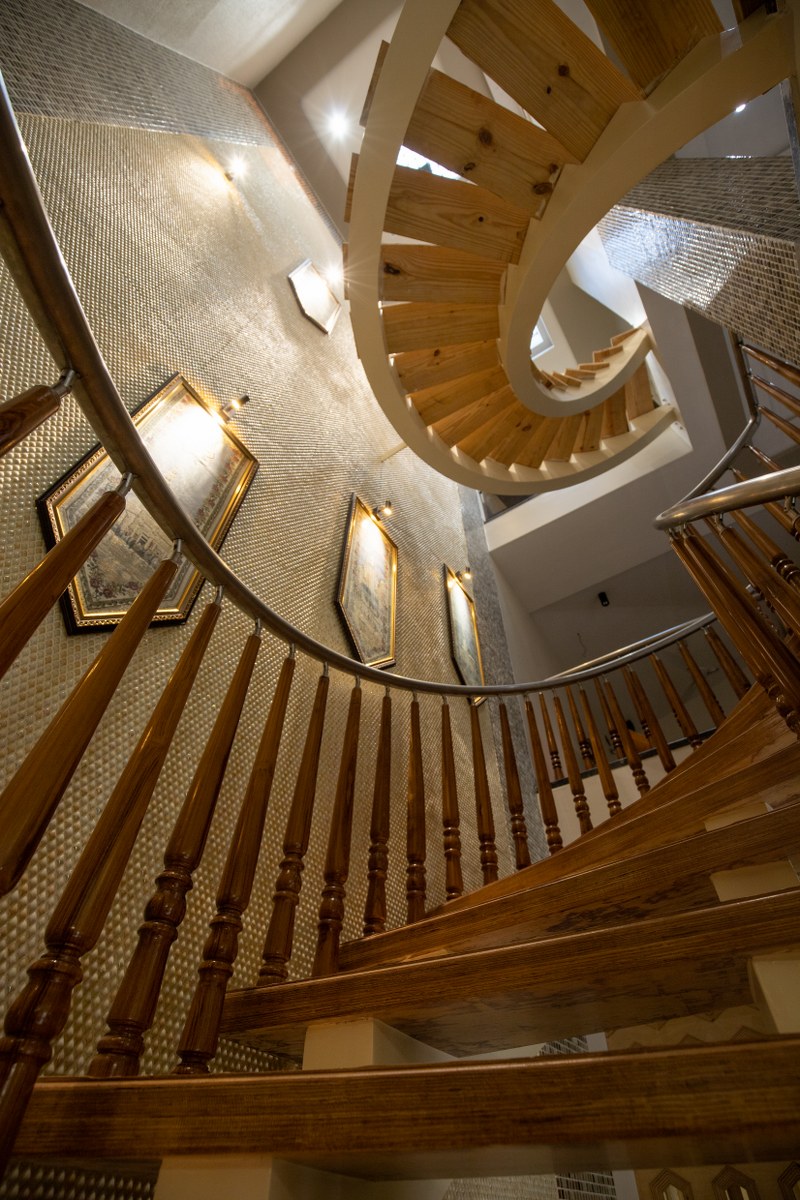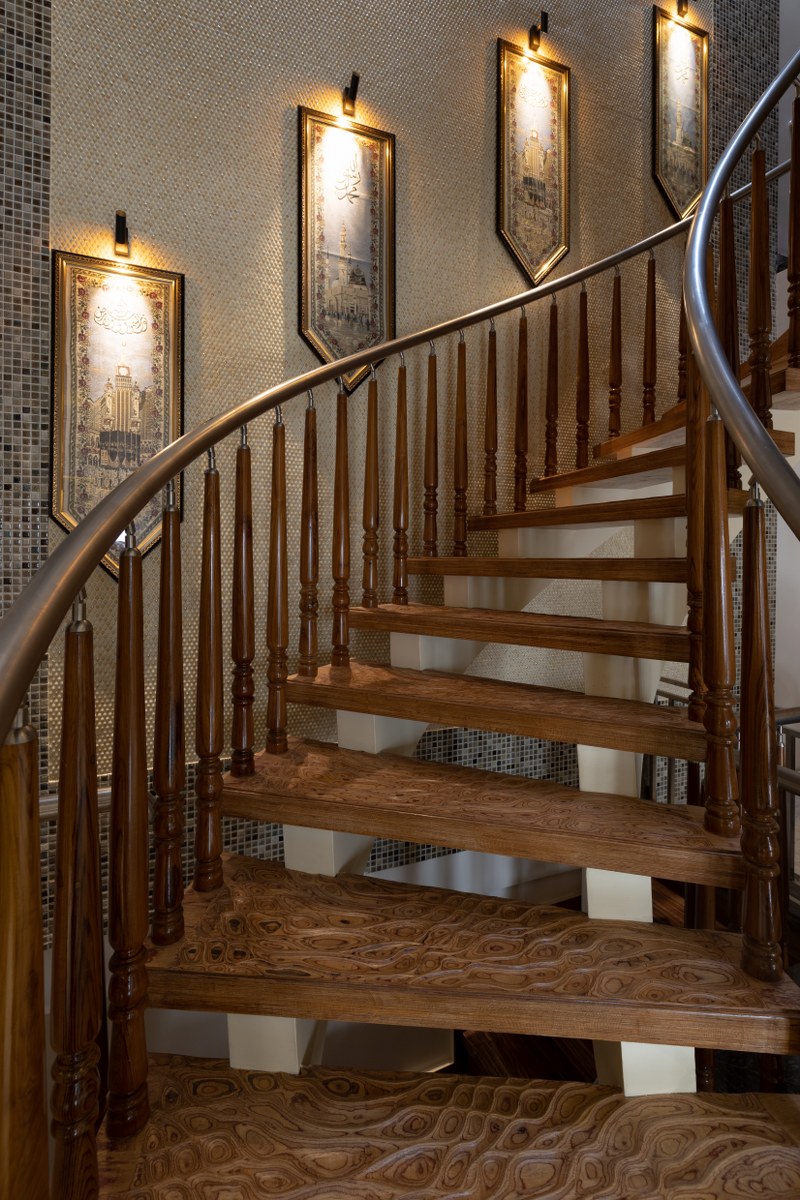 All the public spaces in the house have been enveloped in rich tapestries and some antique furniture pieces while still being airy and well ventilated. The living area with a vast spread of couches and comfortable loungers serves as a cosy cocoon for the people of the house. While more intricate details can be found in the semi-formal spaces like dining and foyer area. The staircase cabin, which is also the spine of the house, has been highlighted to serve the purpose.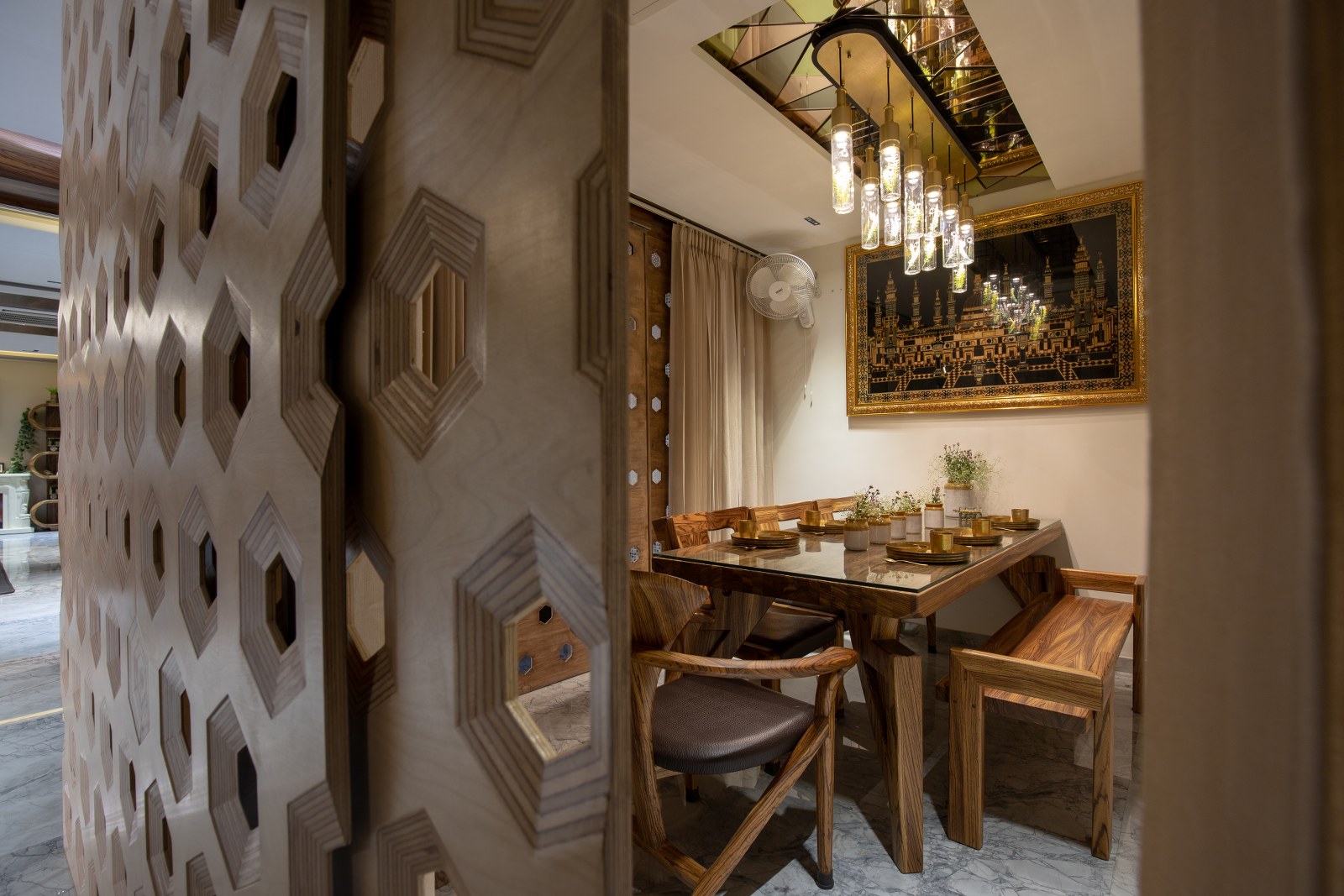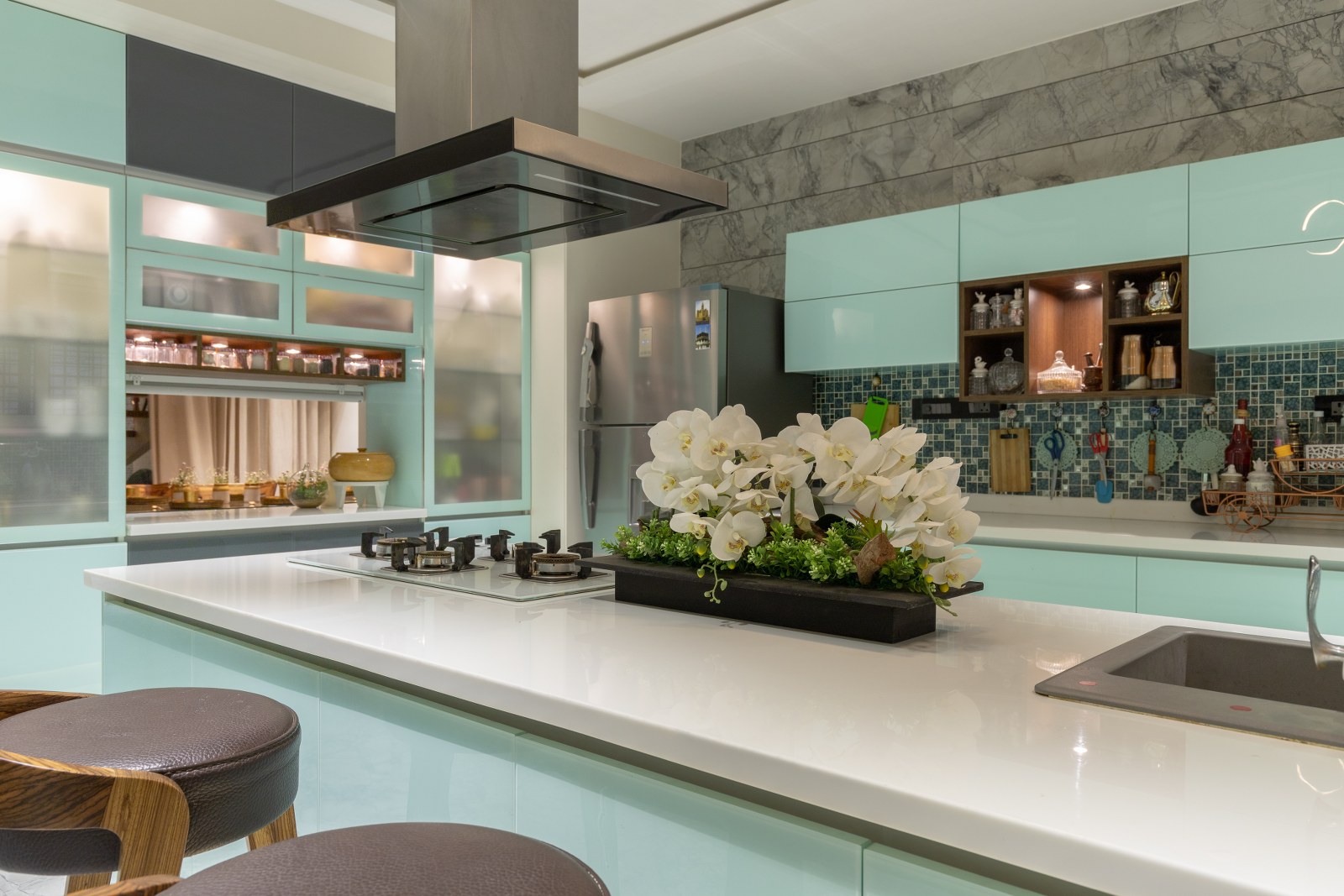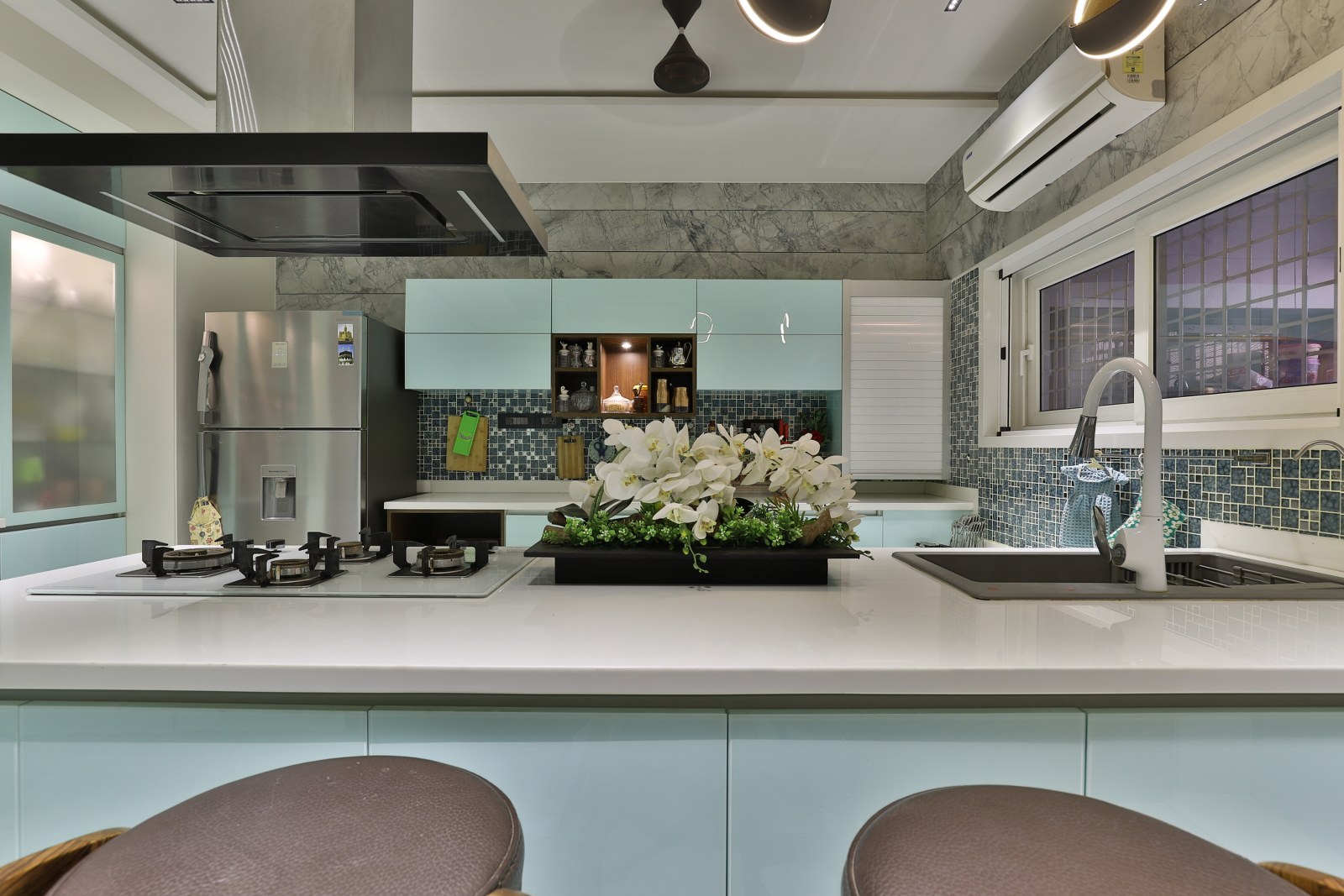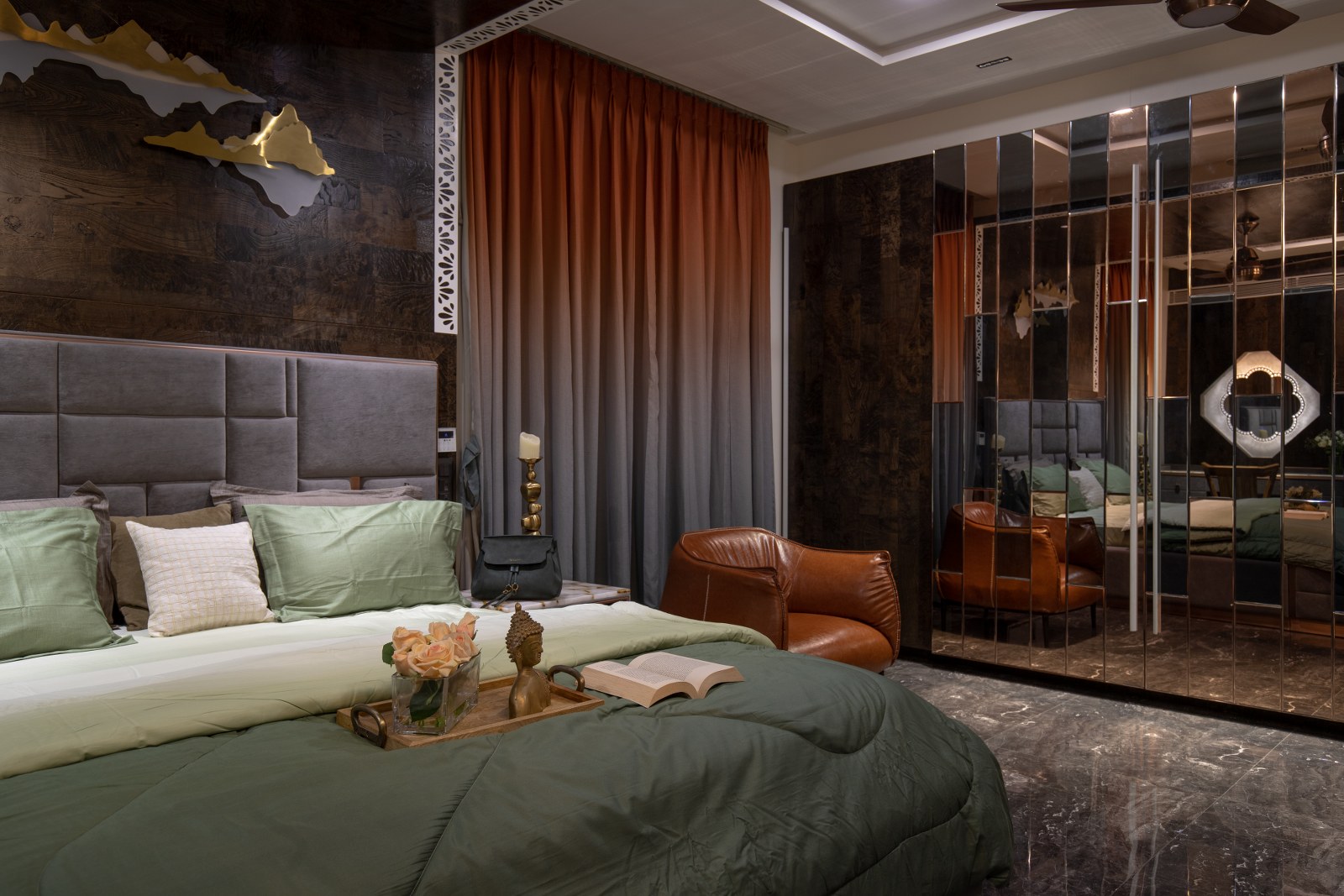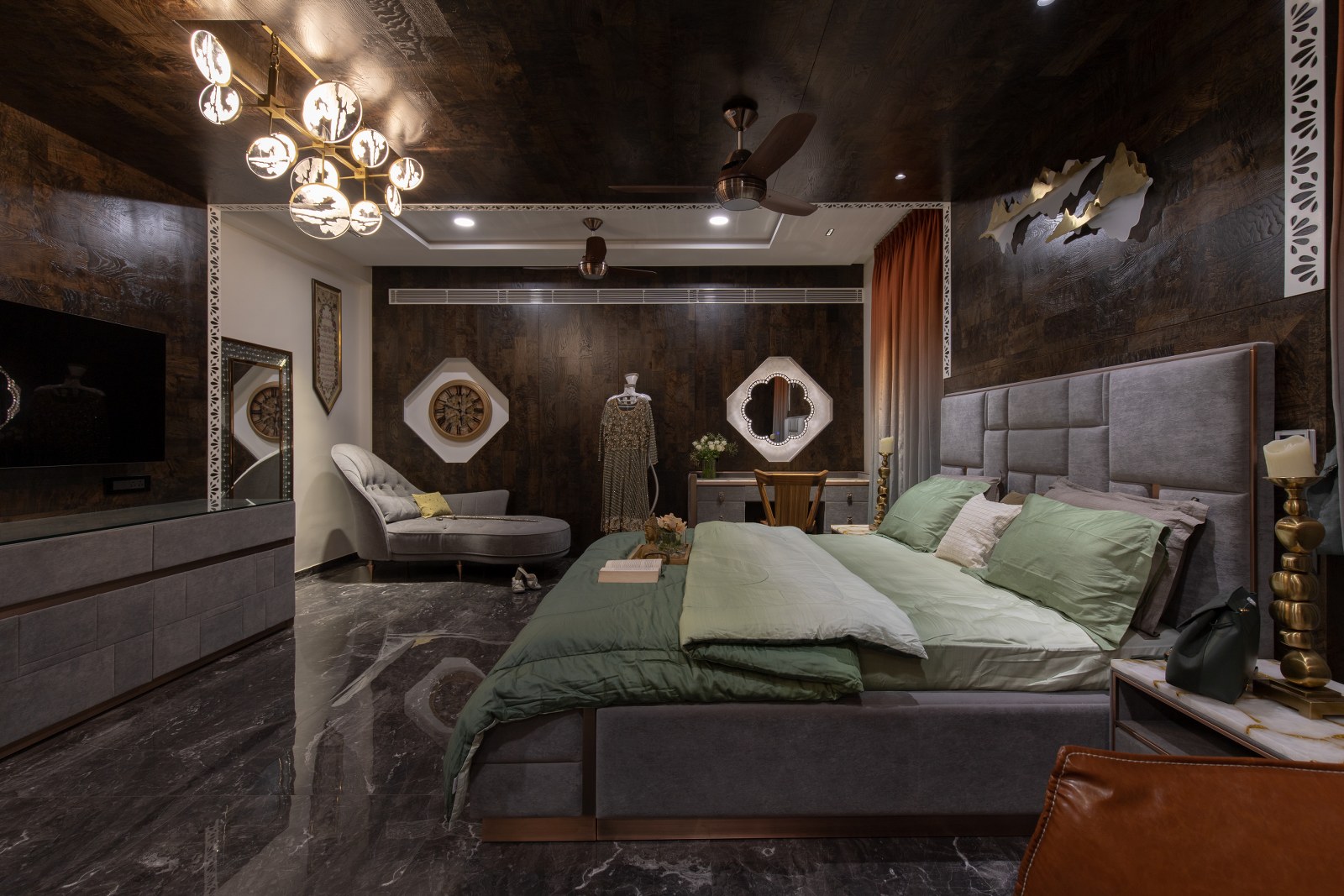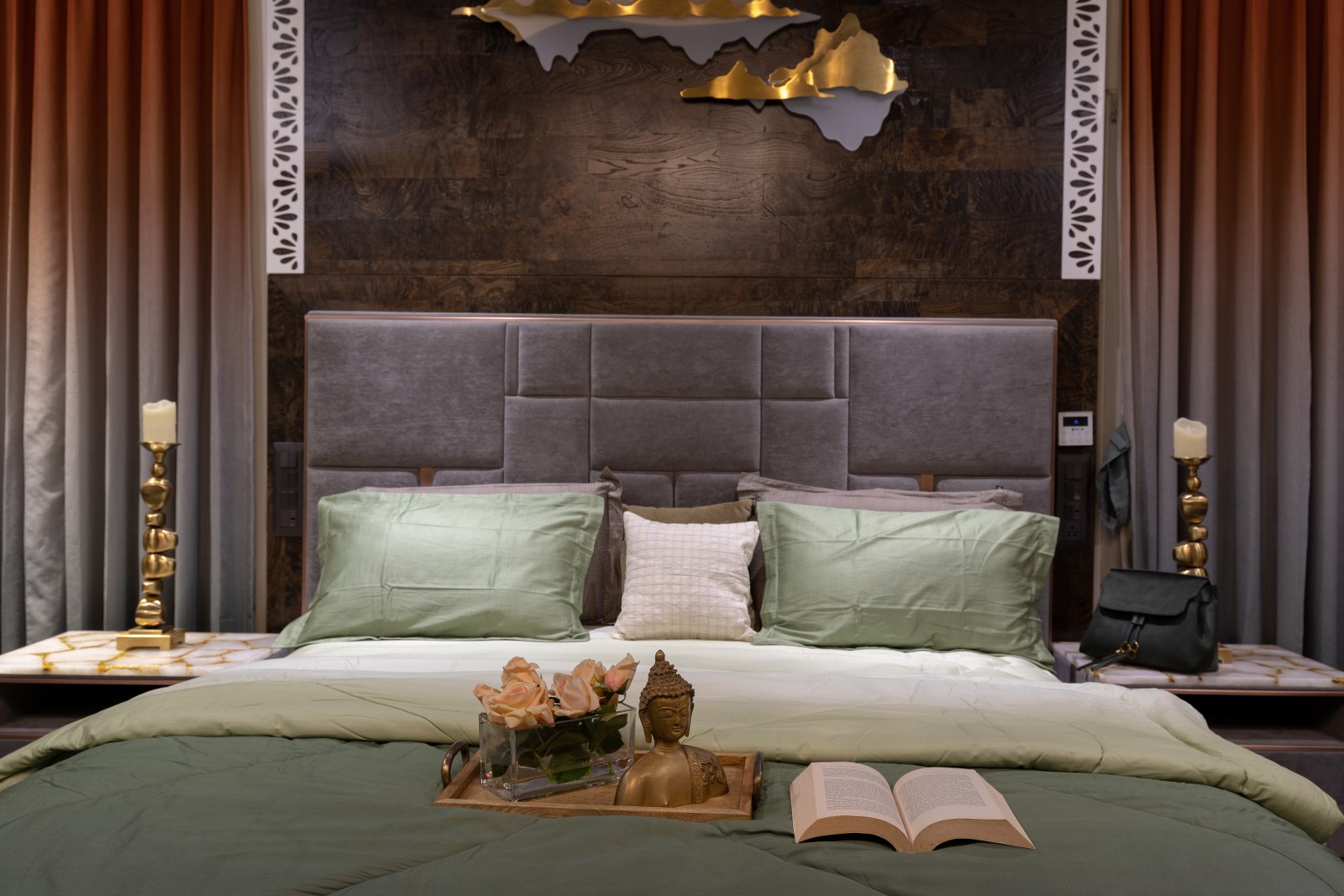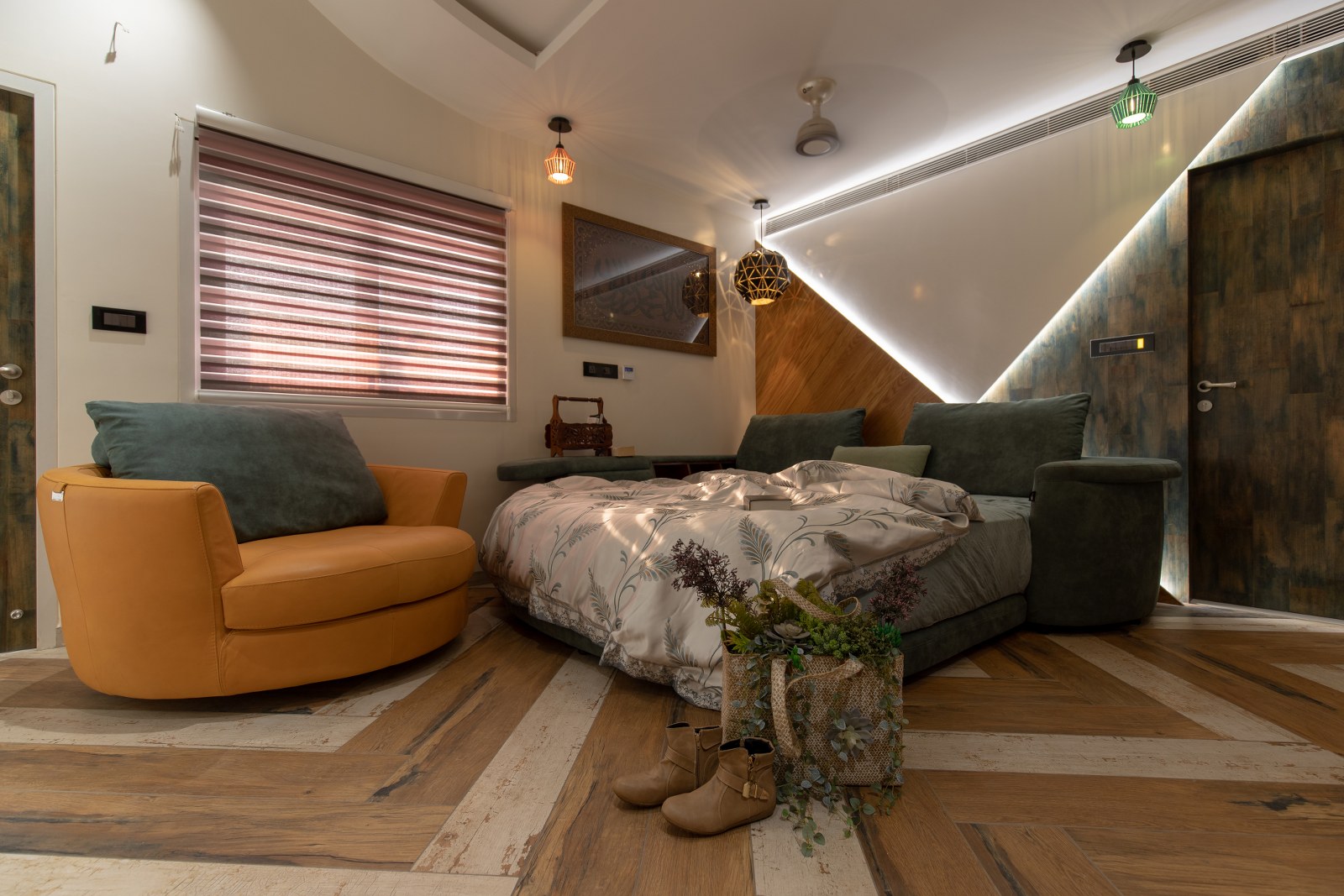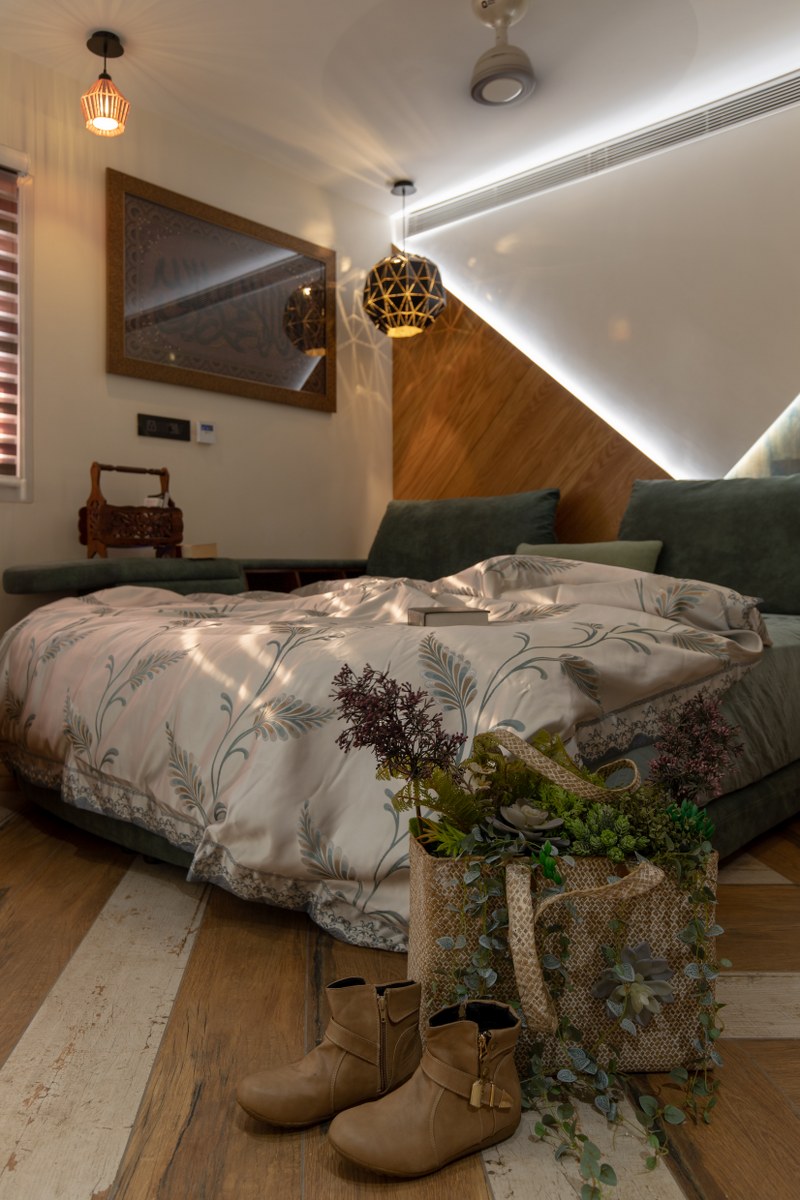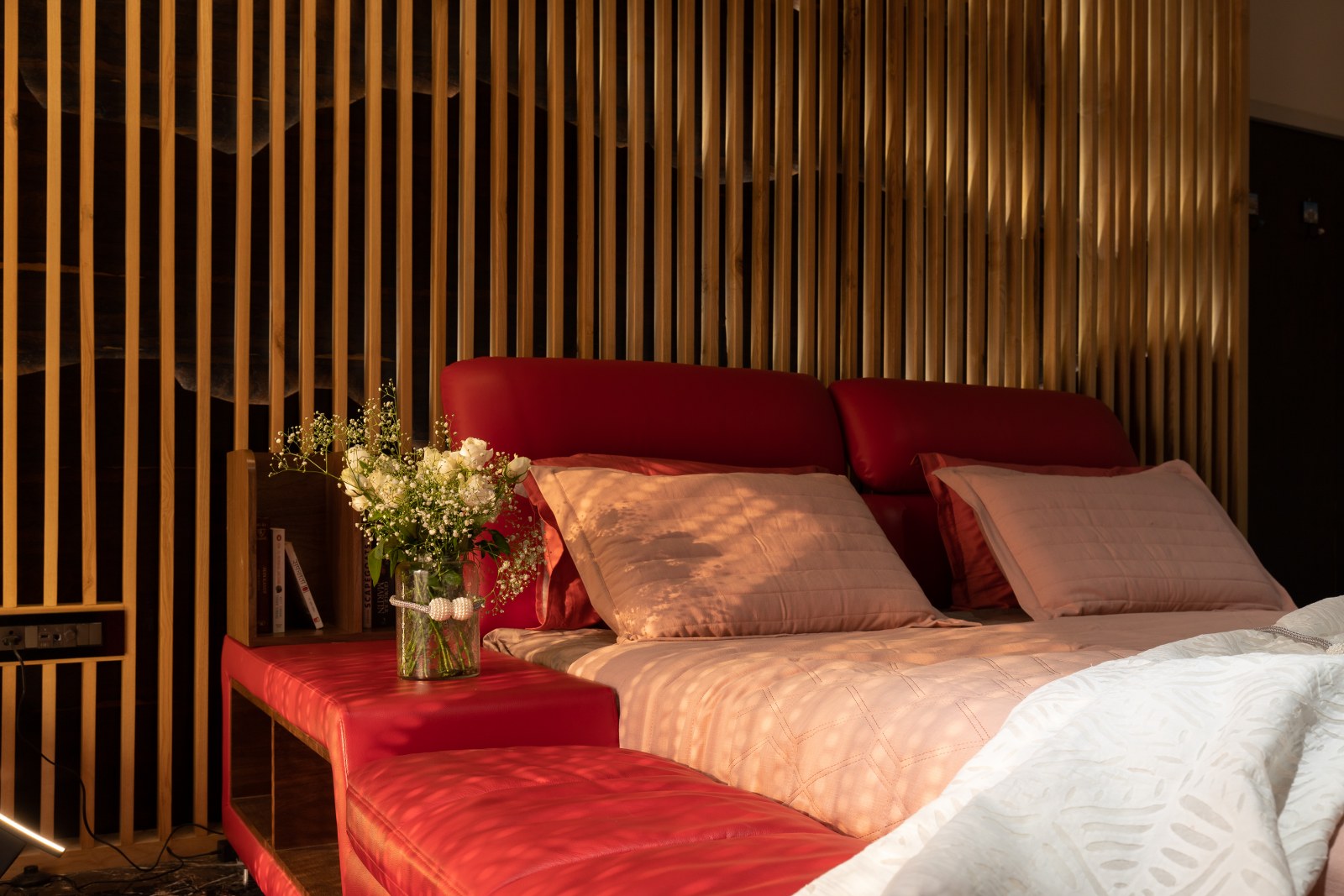 Private spaces like bedrooms have been treated with a personal touch taking into consideration the users, their choices and the purpose of those spaces. The vast palette of rich materials and artefacts is evidently setting the right mood for the users. Although, the flawless amalgamation of different materials, colours and textures are due credited to the architect's vision for this project. His idea of churning a space that is modern, luxurious yet rooted in the history and culture of the family is manifested throughout the abode.
Fact File: 
Design Firm: Ichha Kriti
Project Name: Mahida House
Location:  Kazi Park, Kholwad, Kamrej,  Surat
Design Team: Kushal Dalwadi
Co-Designer: Shweta Vyas
Area: 3000 sq.ft.
Photography: Prachi Khasgiwala
Interior Styling: Uplifting Depictions
Content: Tanvi Thakkar
Website: http://www.ichhakriti.in/#
Facebook: https://www.facebook.com/ichha.kriti.58