Investing in some quality plants is one way to go about making your garden more attractive and for those who can't afford the fees, there are several ideas to make the garden look better on budget. However, there are so many different ways to go about getting that garden decorating done for those who can't afford professional services. The first tip is to establish a budget for the garden.
Planting Vegetables and Herbs
Investing in some interesting plants to add to your garden is a good way to go, but you should also consider planting plants that can reduce the cost of buying fresh vegetables as well as will grow and look good. There are several cheap and useful plants to consider for your garden.
Growing veggies will not only look good in your garden but also on your dinner table. Also purchasing organic herb seeds will add both lovely colors and fragrances to your garden as well as act as a natural repellant against those pesky bugs that try to infiltrate your garden.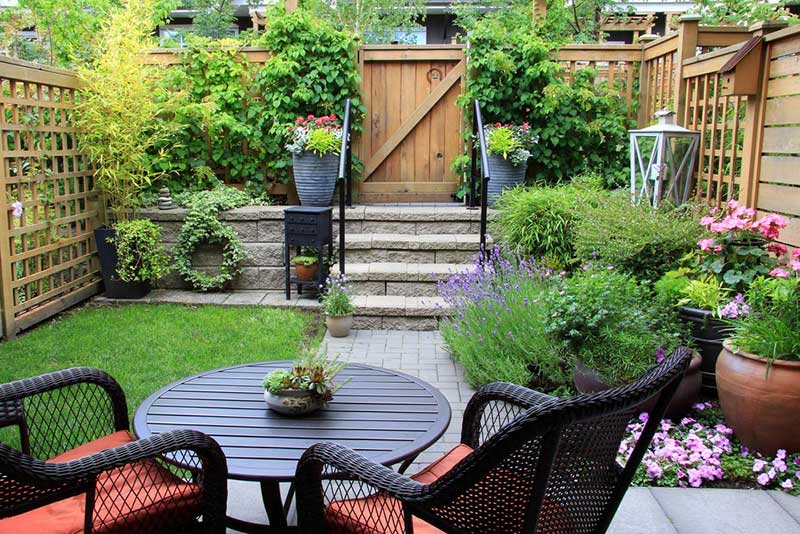 Planting with Flower Post
Another inexpensive way to go is by planting in flower pots. Since many flowers are easy to maintain and you can carry them in containers all over the garden, they will fit right into any type of garden. Some plants are easy to get and look very appealing. This makes it easy to grow and affordable. Examples of this are flowering shrubs, such as Begonias. Make sure the shrub is in a shady part of the garden to save on water, as most flowering shrubs need lots of water to stay healthy.
Using Compost as Mulch in Your Vegetable Garden
With the benefits of using compost as mulch for your vegetable garden, you can be sure that your vegetables will always look their best. With this type of mulch, you do not have to worry about soil erosion. Instead, the resulting organic material is a bio-organic material that is beneficial to your plants and soil. You can also get some nice leaves from your plants by using the compost as mulch. When it comes to weeds, compost as mulch is very beneficial to your garden. This makes it easy to maintain the soil without killing the weeds. If you use the compost as mulch, you will have a rich soil that is good for your vegetables.
Pruning to Reduce the Cost of Maintenance
Once you have decided on the type of plants you want and gotten them established, it is time to prune. Pruning the bushes and plants in your garden can help you reduce the amount of maintenance that you have to deal with, which will make the plants more attractive. It is also a good way to make sure that you don't get too many flowering plants that you can't handle since you don't want the extra care and labor.
If you have hedged on your garden and are planning on growing flowers, you should plant some hedges in the garden or cut some hedges back so you can easily pull them out. This will help you move the plants and other plants without much trouble. You may even be able to remove some of the hedges that are in the way and replace them with new ones.
The Benefits of Solar Wind Spinners
Using a Solar Wind Spinner in the garden is a great idea for gardening on a budget. When you use solar wind spinners for gardens, you can easily reduce your electricity bill. This device is ideal for any area where the plants require light. It is also recommended to have one around your garden so that the amount of energy that you need to provide is minimal. You will enjoy the wonderful breeze that is provided by the wind spinners for gardens that you can purchase online.
Spinners are known to be the simplest devices that provide free energy. These types of devices are completely powered by the wind, so the amount of electricity that you will need to supply the device will be minimal. The other positive factor about these types of wind turbines is that they are easy to set up. It requires no installation, which makes it very convenient for anyone to use. These devices are also very effective and are usually used to produce large amounts of electricity.
With the use of solar wind spinners for gardens, you will be able to make use of the limited energy that is required to generate power. While many other devices can be used to produce electricity, the energy produced by the spinning device will still be able to produce enough power to run the gadget. It is recommended to look for products that are capable of providing power for at least 100 watts.
There are many different types of wind spinners for gardens that you can choose from. You can choose from the one that is specially designed for indoors or one that is suitable for outdoors. Some of the ones that are suitable for outdoors are those that can be attached to the base of your house. This is recommended to those who live in areas where the weather is not too consistent.
The common type of garden gadgets is the one that is designed for outdoors. The design is very different, and they can withstand the harsh environment that is present in the area. These devices are also able to provide the required amount of power for the device.
The ones that are designed for indoor usage have small storage capacities and have a very short lifespan. They are not recommended to be used indoors because it is not capable of producing enough power to run the device. The amount of power that it will be able to produce depends on the output capacity of the device.
When you use the spinner for gardens, you will be able to get a variety of benefits. The device can make use of all the available sunlight to generate power. This can help to generate more energy and help to improve the efficiency of the device. This can also be a great way to provide electricity for other devices in your home or office.
Many garden gadgets are specially designed for outdoor usage. Some models can run off the solar wind spinners for gardens and some of them can be mounted outdoors. This means that you can enjoy the freedom of moving around with these devices. This is a great alternative to those devices that are not compatible with the type of environment that you are in.