&nbsp
Carving a niche Clinic Design in Pink City's healthcare sector, is this boldly done laser & plastic surgery clinic, located at Mahesh Nagar, Jaipur, Rajasthan.The main intent of the center is to provide an aesthetic and soothing ambience of understated beauty which inspires boldness and encourages openness in client-doctor interactions. The use of colors and materials not regularly used in a medical facility to express both warmth and worth and bolster the client's confidence is a step towards integrating the interiors and objective of the clinic.
Perky and Classic, Rather Unconventional Pick on Clinic Design | Scapesmiths
Visit: Scapesmiths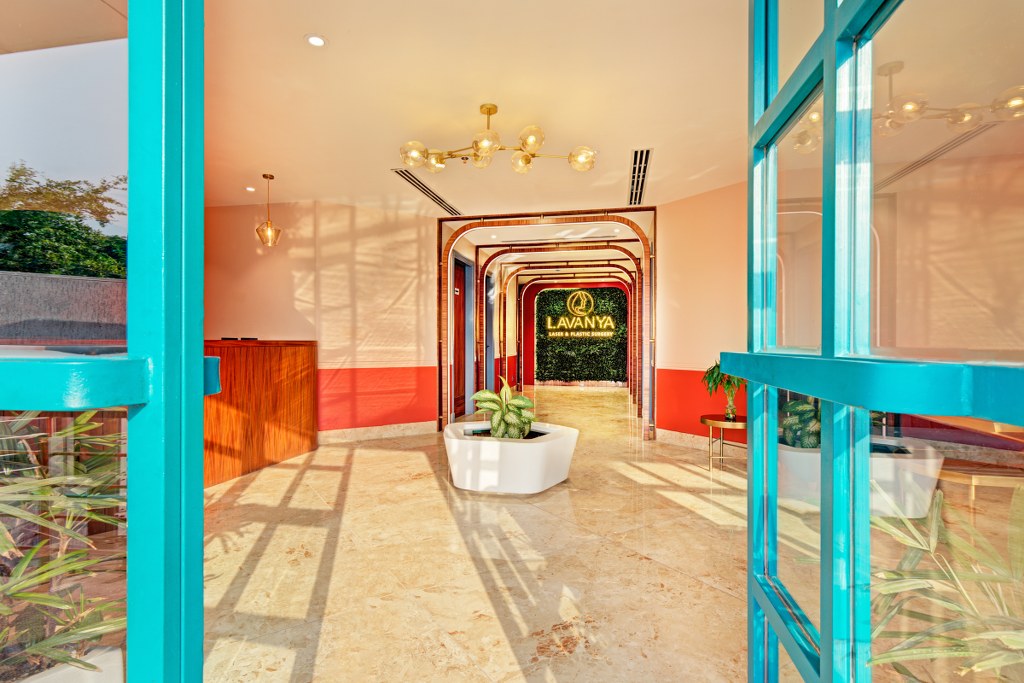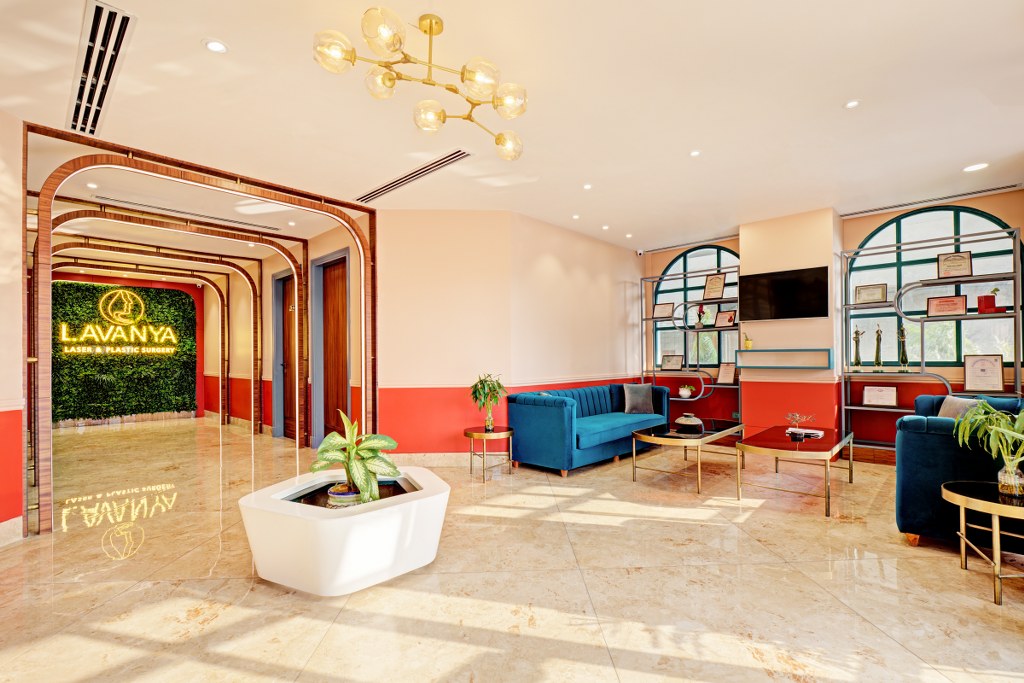 A well designed clinic is essential for the well-being of the patients and healthcare providers that occupy the facility every day. Hence, the idea was to optimize patients experience through the design of the built environment by creating spaces that are relevant to the evolved generations of patients and the needs of the work force.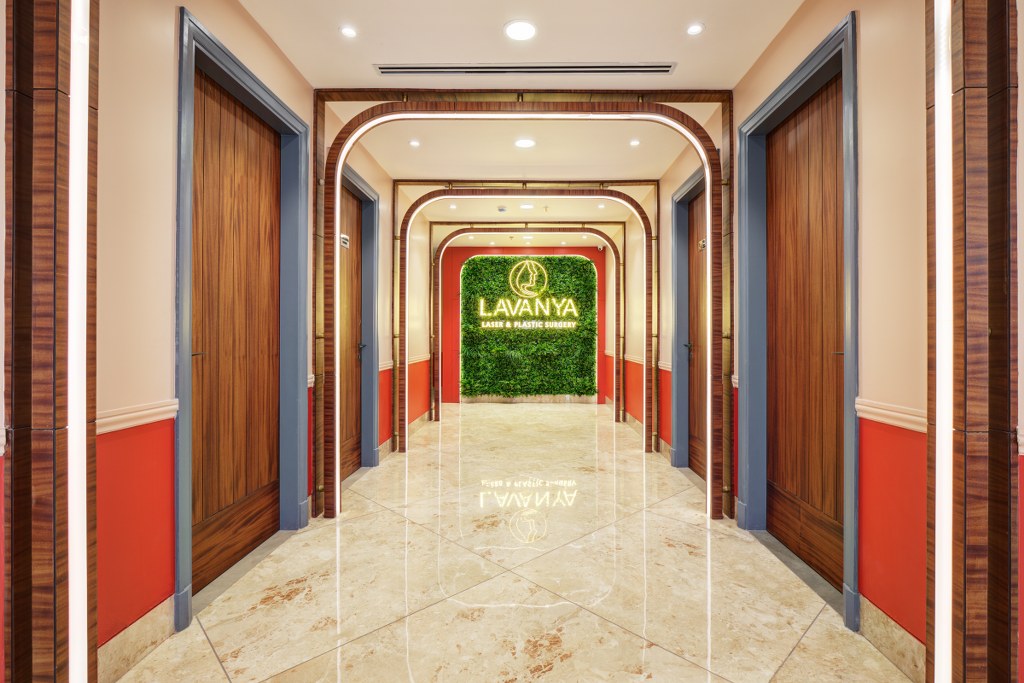 The spaces have been divided into two halves volumetrically. The ground floor: where all the outdoor patients visit and the first floor: where all the in-house patients get treated hence demarcating floor-wise public and private zones.
Although the clinic is organized in a conventional rectangular planform, the articulation of spaces within the clinic and the circular twist to the laser room, forming the corridor for the patient's rooms on the first floor, makes it unconventional.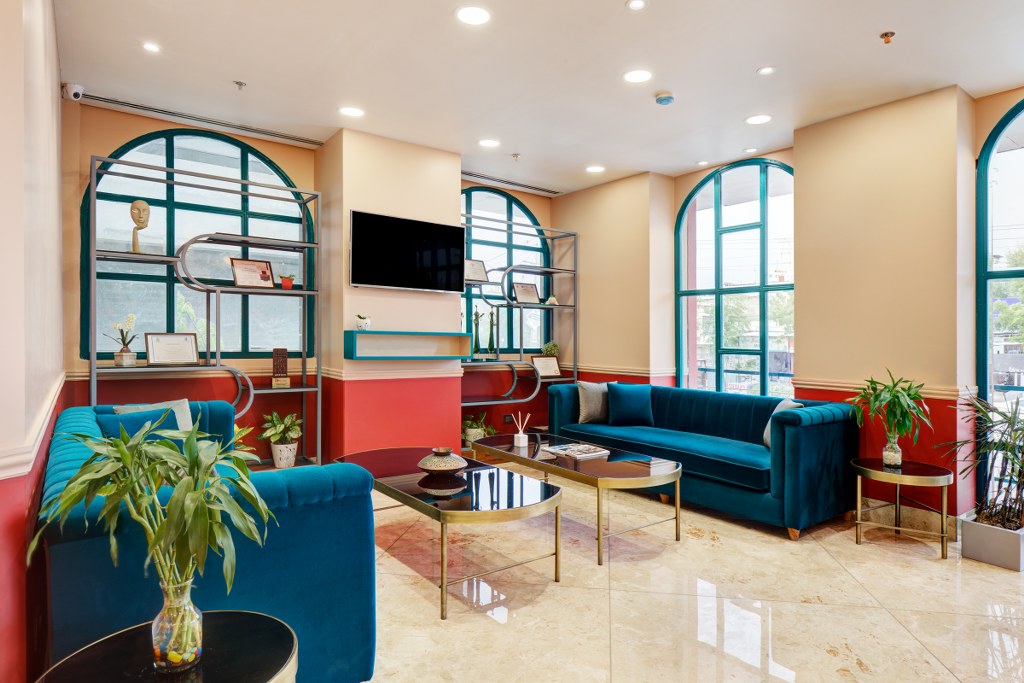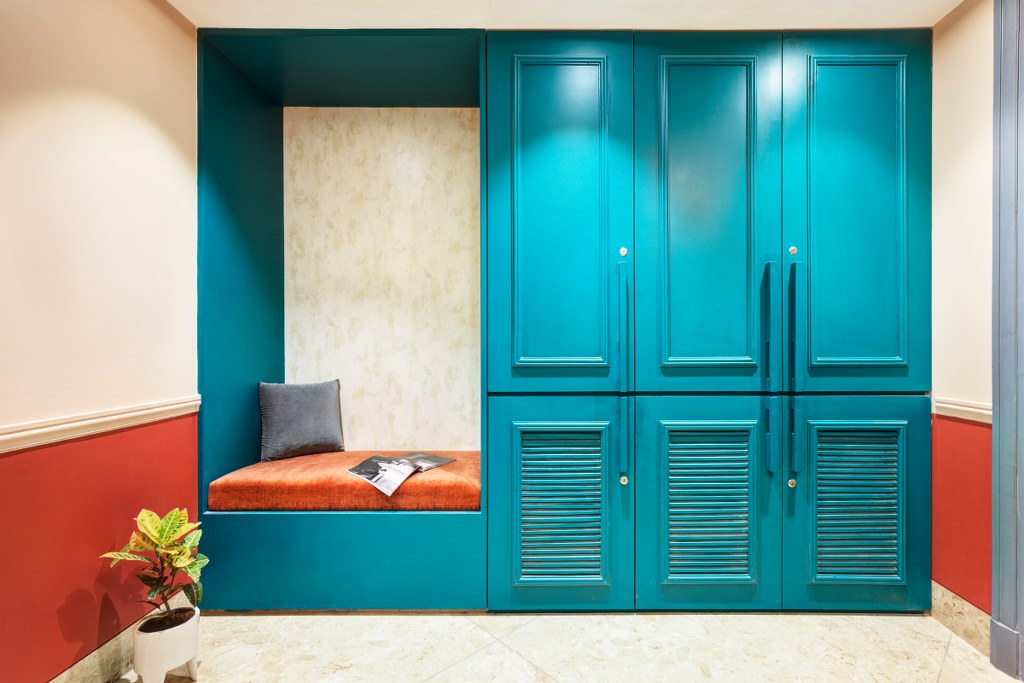 A perfectly lit arched corridor takes one's eyes to the green wall with the brand's name displayed over it, marking one's entry into the clinic. A whimsical approach to the color combination, textures and patterns, create a welcoming yet eclectic atmosphere. The combination of light and dark on the walls at strategic heights creates an effect of open and weightless spaces.
The cream and orange colored walls create a beautiful contrasting backdrop against the teal-colored furniture and the framed openings along with hints of antique gold furniture here and there.The right color can make or break a space and we love how this bold color scheme gives a unique identity to this space.The changing intensity of light through the day changes the intensity of the painted walls in the common area, framed by arched doors and windows from two sides, evoking the impression of openness and light.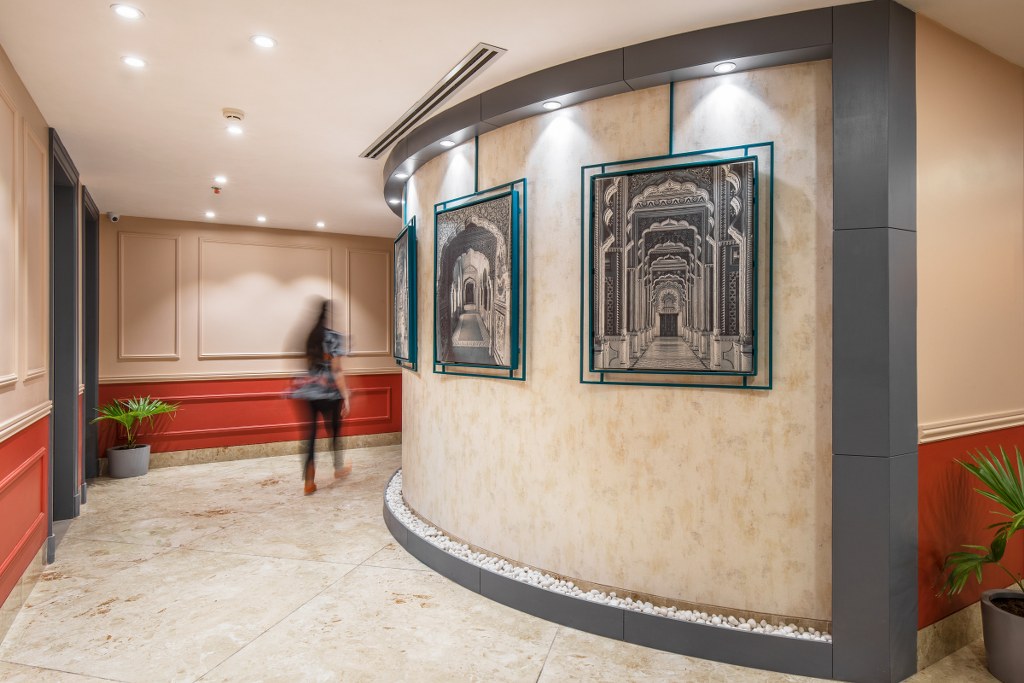 The O.P.D. chambers have wall-to-wall book cases as backdrop to stack the reference study material and various bits and pieces of antique artifacts showcasing the aesthetic side of the owner doctor.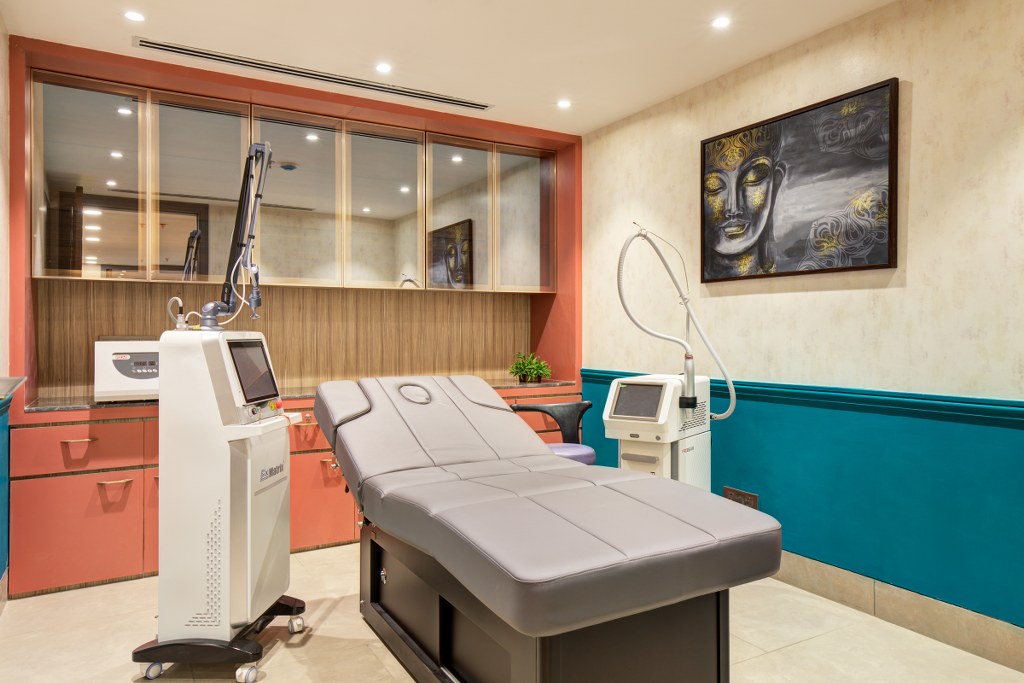 The areas most "lived-in" such as the patient's rooms, the waiting area, reception and the OPD were strategically placed in the front so as to have access to direct sunlight compared to the service area and the operation theatres which need to be power-lit in any case.
Fact File
Designed By: Scapesmiths
Project Type: Commercial Interior Design
Project Name: Lavanya Laser & Plasic Surgery Clinic
Project Location: Jaipur, Rajasthan
Project Size: 3000 Sq.ft.
Principal Architect: Bhavuk Jain, Aman Lamba, Nikhita Singh
Photographer credits: Studio Bluora
Firm's Website link: Scapesmiths
Firm's Instagram link: Scapesmiths
For Similar Project>>Minimalist Interior Design of this Dental Clinic