&nbsp
The Contemporary Design Vault House occupies a tight location in a densely populated region of East of Jaipur, the capital city of Rajasthan. A significant volume of this area is surrounded by the Aravalli Mountains
Exploring Earthiness in Unusual Ways and Contemporary Design Sensibilities | New Garage Architecture
Visit: New Garage Architecture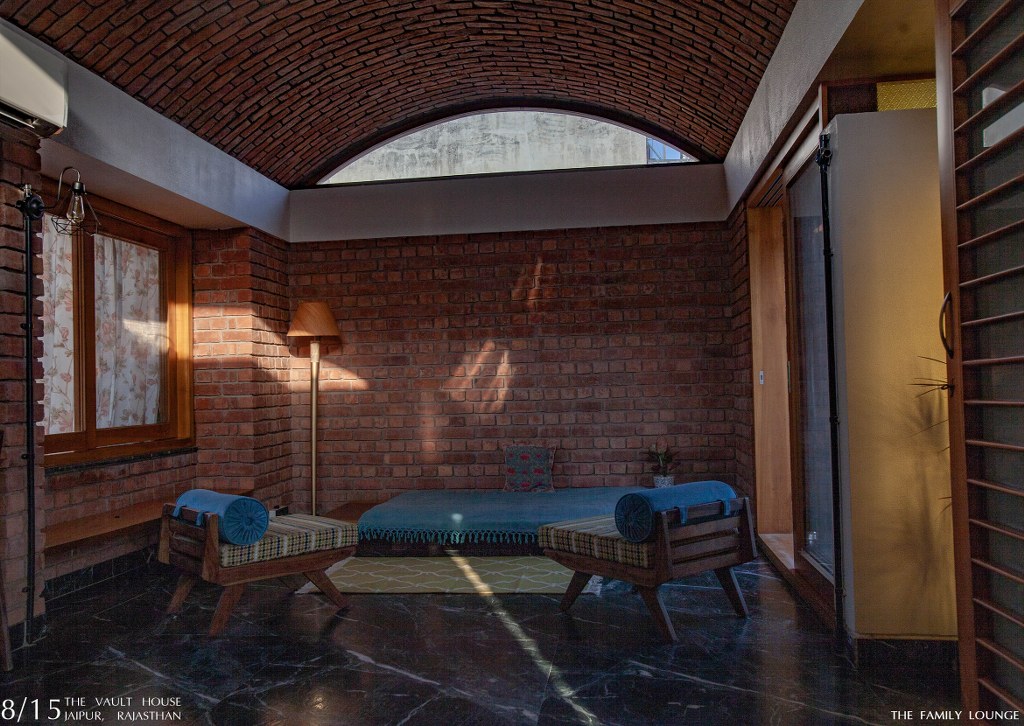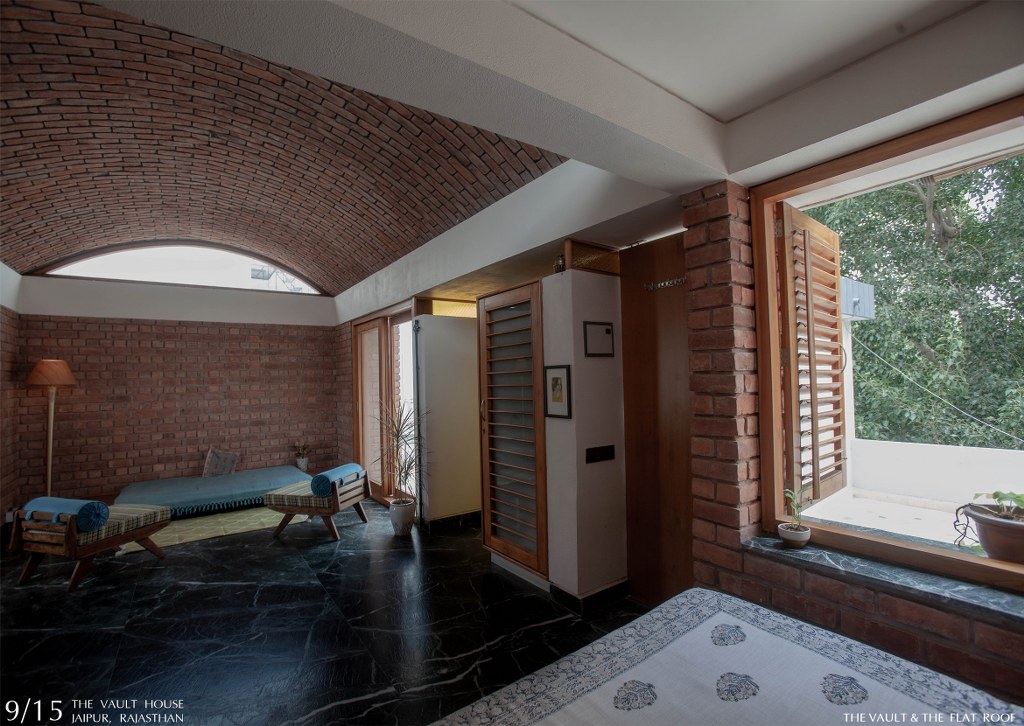 It was to add another floor similar to the lower one with two bedrooms, toilets & a dry store and complete with the basic interiors. But, during the design process it was realised that this place could go beyond being just an extension. So, emerged the Naked Vault Space Lounge. And with this came certain challenges!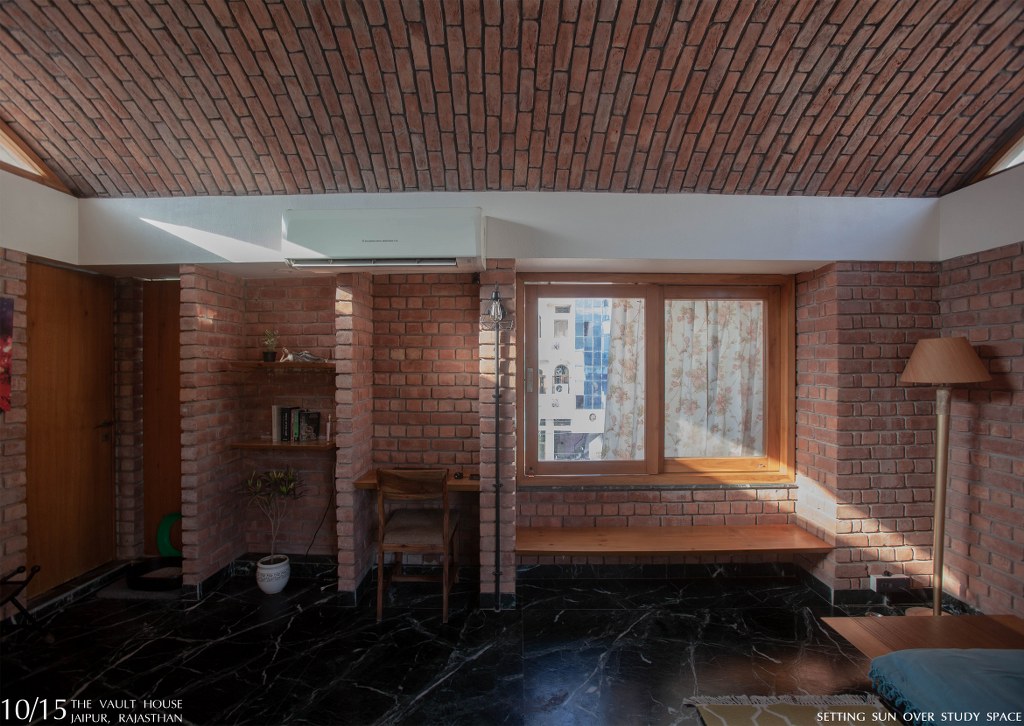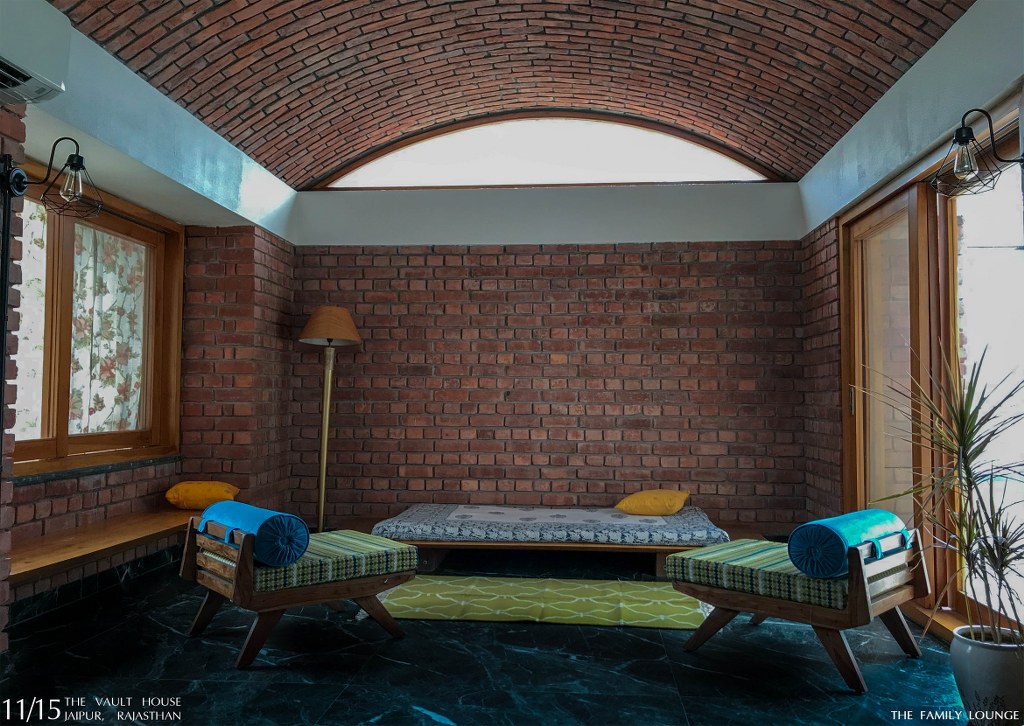 Jaipur is famous for its 18th century Indo-Saracenic architecture. Its 2020 now, and this city still manages to maintain the old fabric. But somehow, the new realm of architecture aims to disbelieve the real context (to city & climate) and sets its own 'international' standards. With this, we are loosing the vernacular art & architecture and the old masons with immense dexterity.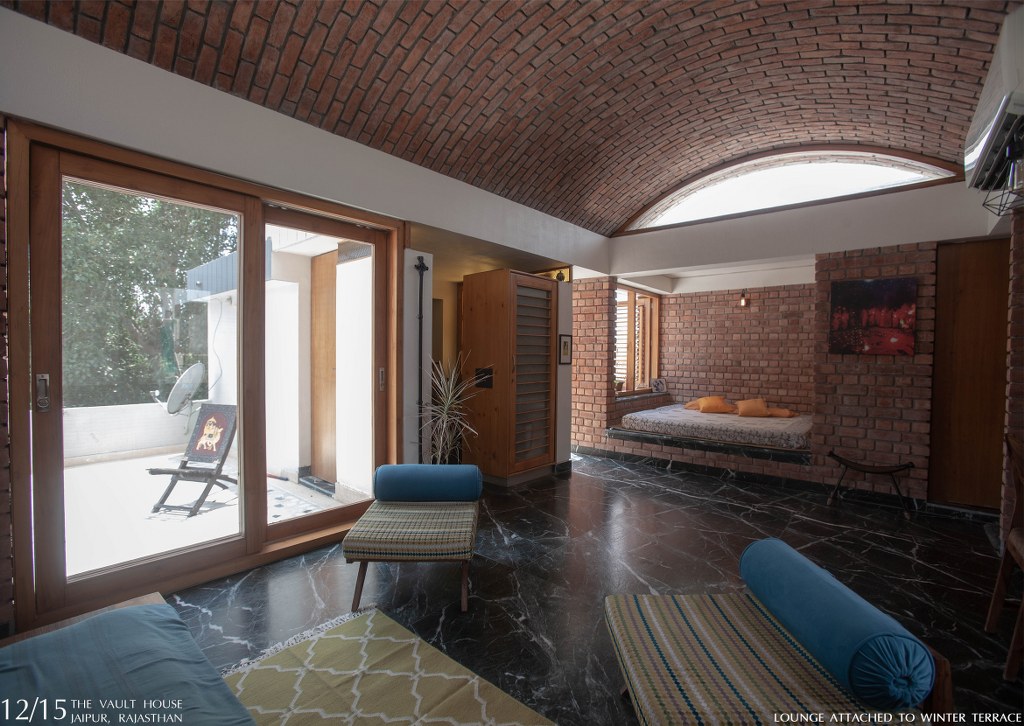 The vacant space sits over 40 years old house sizing 7.5m x 15.0m and aims at complimenting the envelope without changing the original floor below. With the emphasis on thermal comfort, optimum natural light & ethereal sensibilities, making of the vault comes into the design process.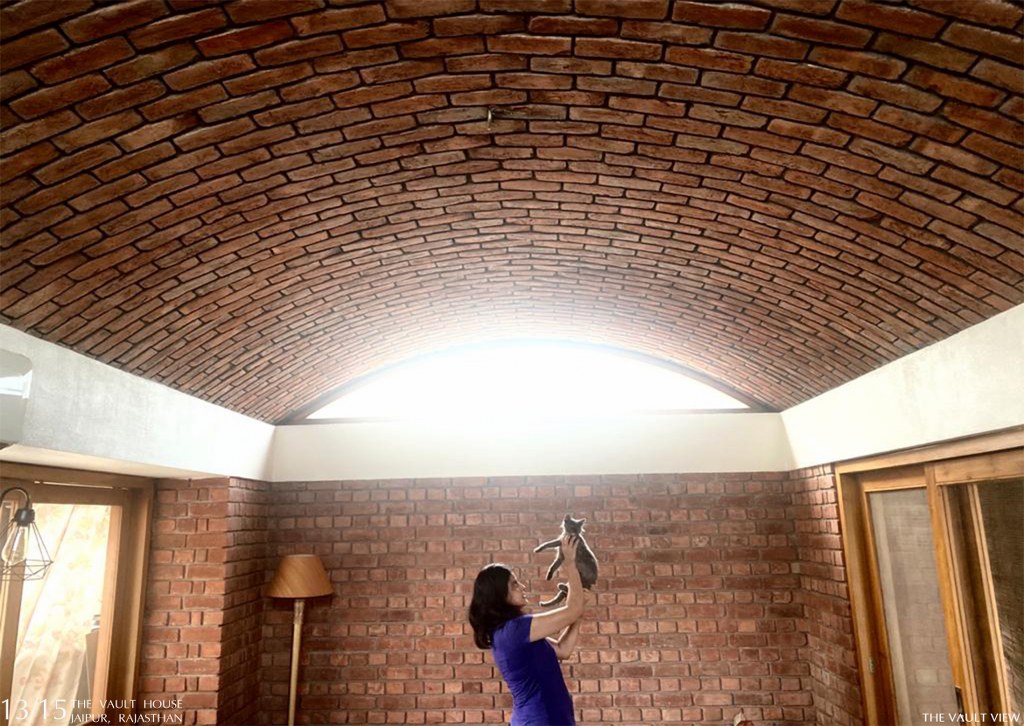 As the load bearing structure with hollow brick piers, the thick walls act as a strong buffer against harsh setting sun insolation. Compressed stabilised earth blocks in vault create an effective retardation in the movement of hot wave currents during summers. Terracing with cow dung + mud plaster and finishing with terrazzo enhance the insulation performance!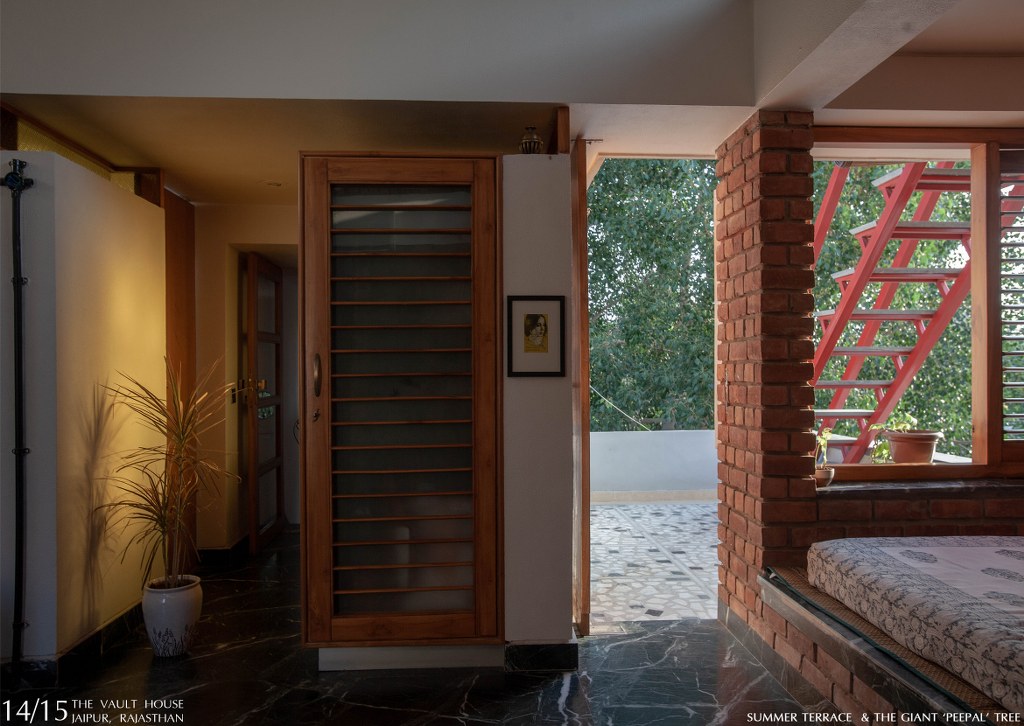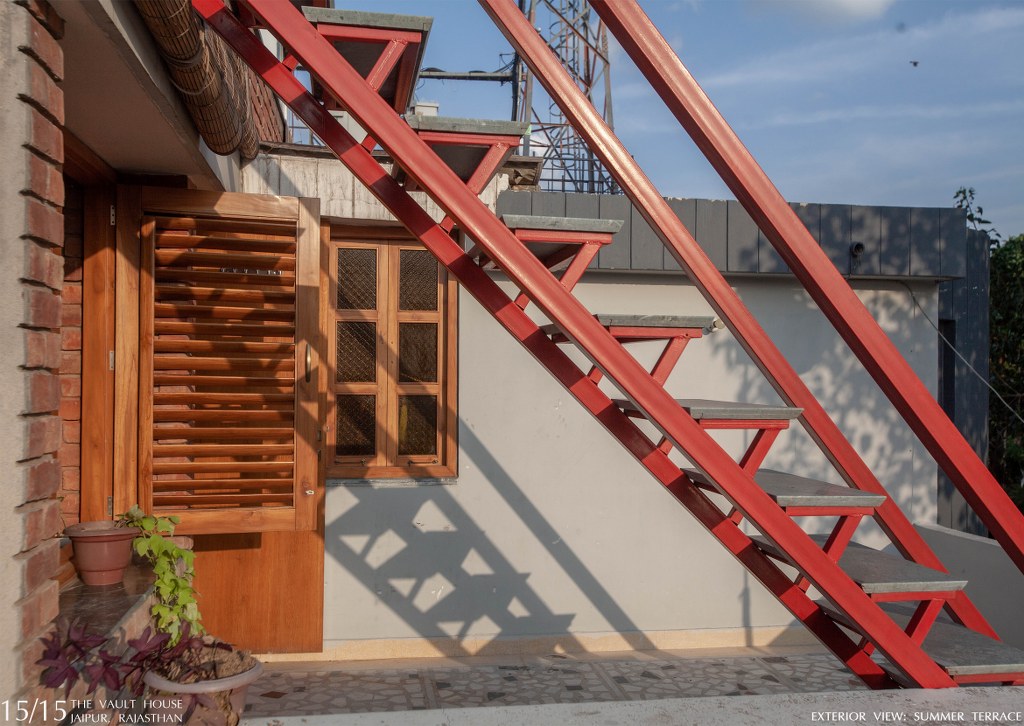 The layout sits as an island flanked with terraces on east and west facing facades. While the living space is placed at south-east corner with low solar radiation quotient, bedroom is at the south-west corner with louvered fenestrations.
Fact File
Designed By: New Garage Architecture
Project Name: The Vault House
Project Type: Residence Architecture and Design
Location: Jaipur, Rajasthan
Year Built: 2019
Project Size: 646 Sq.ft
Team Design Credits: Jagruti Shah, Mukesh Suthar, Nivedita Sen
Consultants for the Project
Structure Engineer: Artesaa consultant
HVAC & Mep Consultant: Design2occupancy services llp
Contractor: Bhagwan sahay
Principal Architects: Kavita Khatry
Photography credits: Prashant Vishwanathan, Saahil Khatry

Products & Materials: Mitsubishi: Air Conditiner / GS Marble: Spider Green Marble / GS Marble: Terrazzo / Assam Timbers: Teak Wood / Ozone: Hardware / Sanitary Ware: Jaquar / Lights Fitting: Philips / Electrical Fitting: Legrand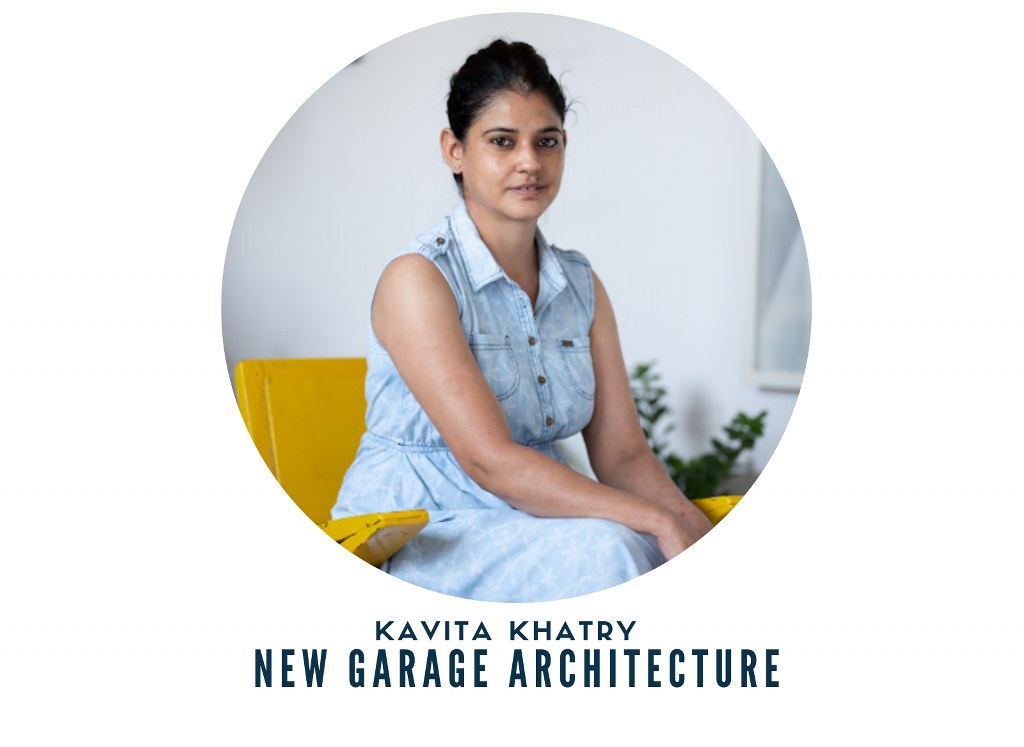 Firm's Website Link: New Garage Architecture

Firm's Instagram Link: New Garage Architecture
For Similar Project>>Harmonious Crossover amidst Traditional Sensibilities and Contemporary Design Persona