Pastel Colours in Office Interiors | SSK Associates
The project of office interiors has just been completed in this month a week before and it's located at Prasad Chambers, Opera House.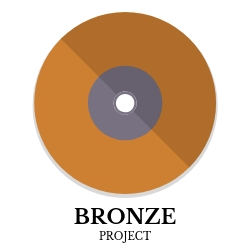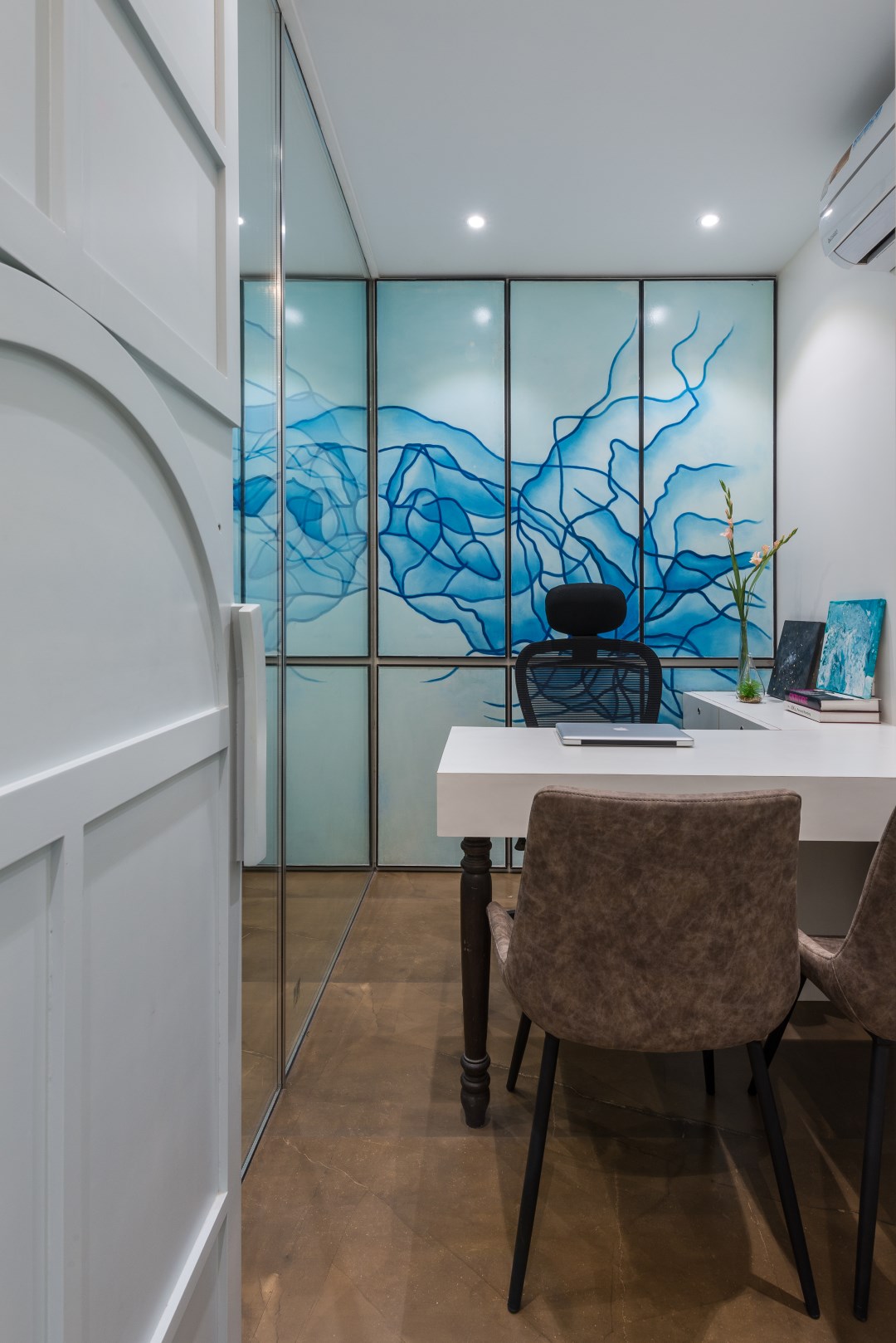 We have used some pastel colours in the office in the furniture and reception area. which gives the office a very luxurious, peppy and fresh look while maintaining its simplicity.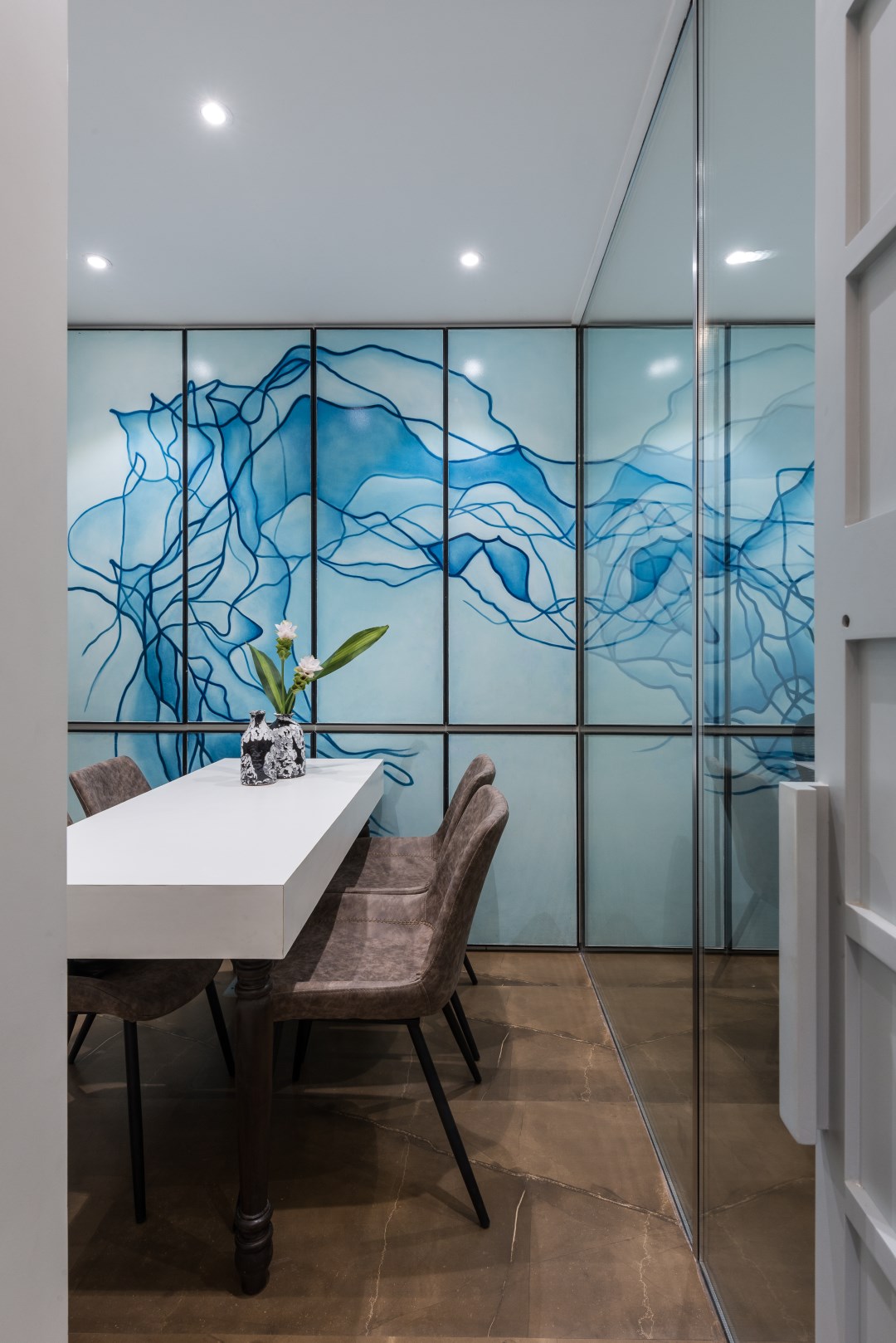 The total carpet area is 700 sq.ft.
At quite a few places in the office we have experimented with different materials. The clients were very particular on using minimal wood. So, the back wall in 2 cabins have been tiled completely.
The main M.D cabin wall is cladded with white Alaska marble having beautiful grey lines and that further has been processed with 6 mm deep grooves. It's a fluting process which requires minimum 5-7 days.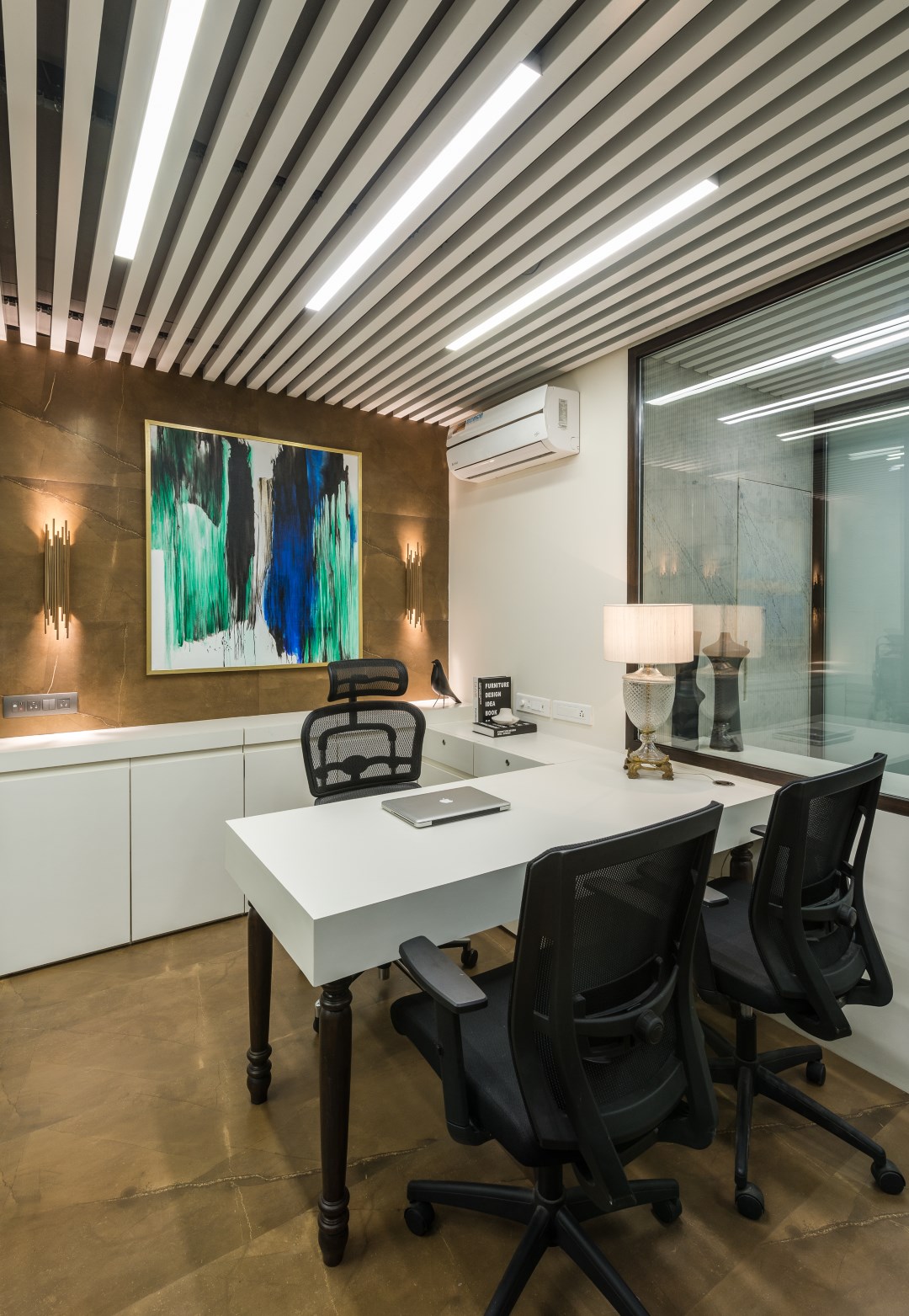 Another interesting element in the office is aluminium ceiling. Since I mentioned we had to use very minimal wood, we were very keen on doing the rafter ceiling in 2" x 2" size which wasn't achievable in pop so we finally managed to do it in aluminium. The whole job took 3 days to finish and it's very easy to service. The rafters are alternately placed and there's a gap of 2" in between which is then covered using 10 mm thick black polycarbonate sheet.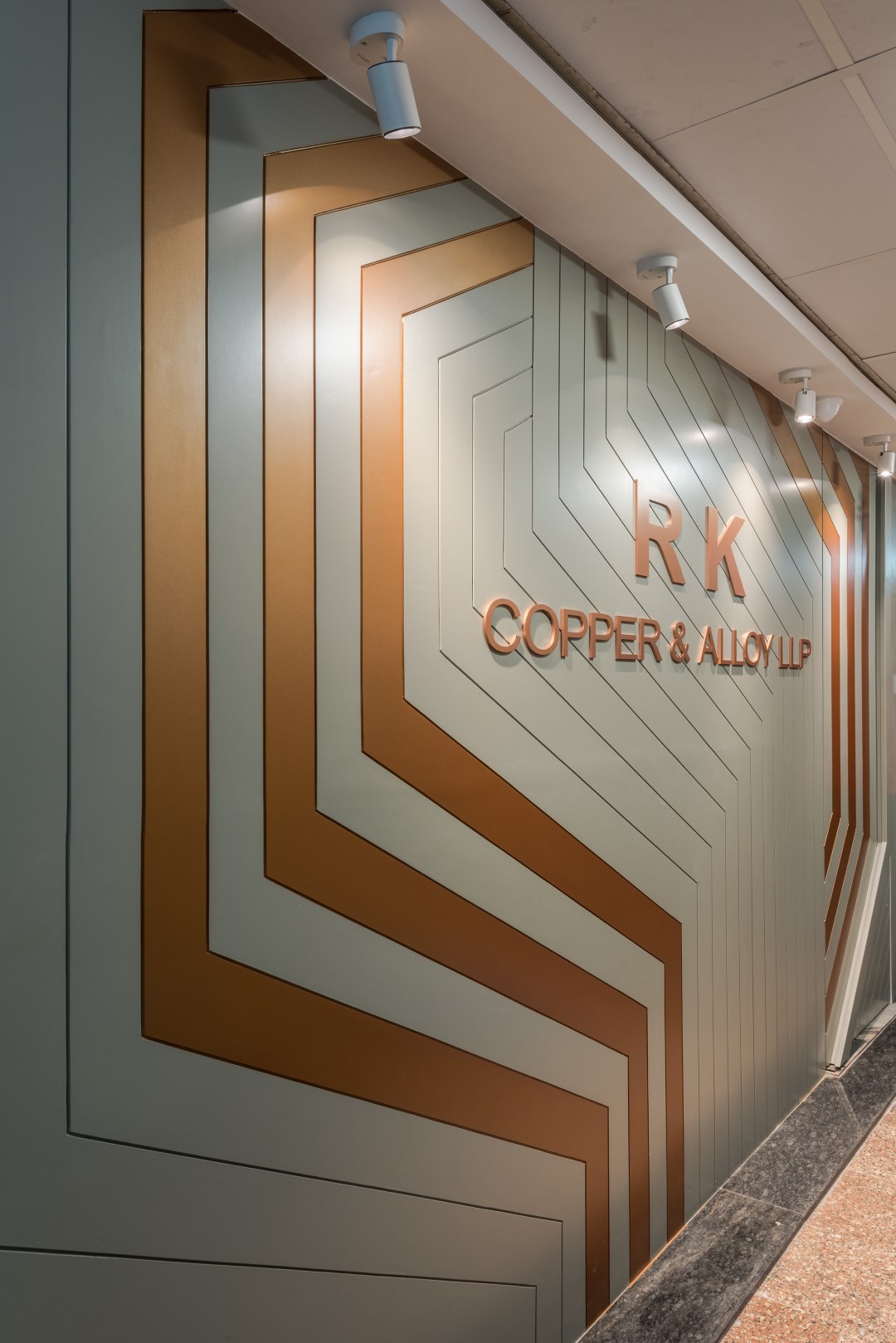 Since, the space was limited we have used sound proof glass as partitions between the cabins, which gives the office a very open and humongous feel. Privacy has been taken care with roller blinds which is then hidden in the ceiling when not required, without hindering the design.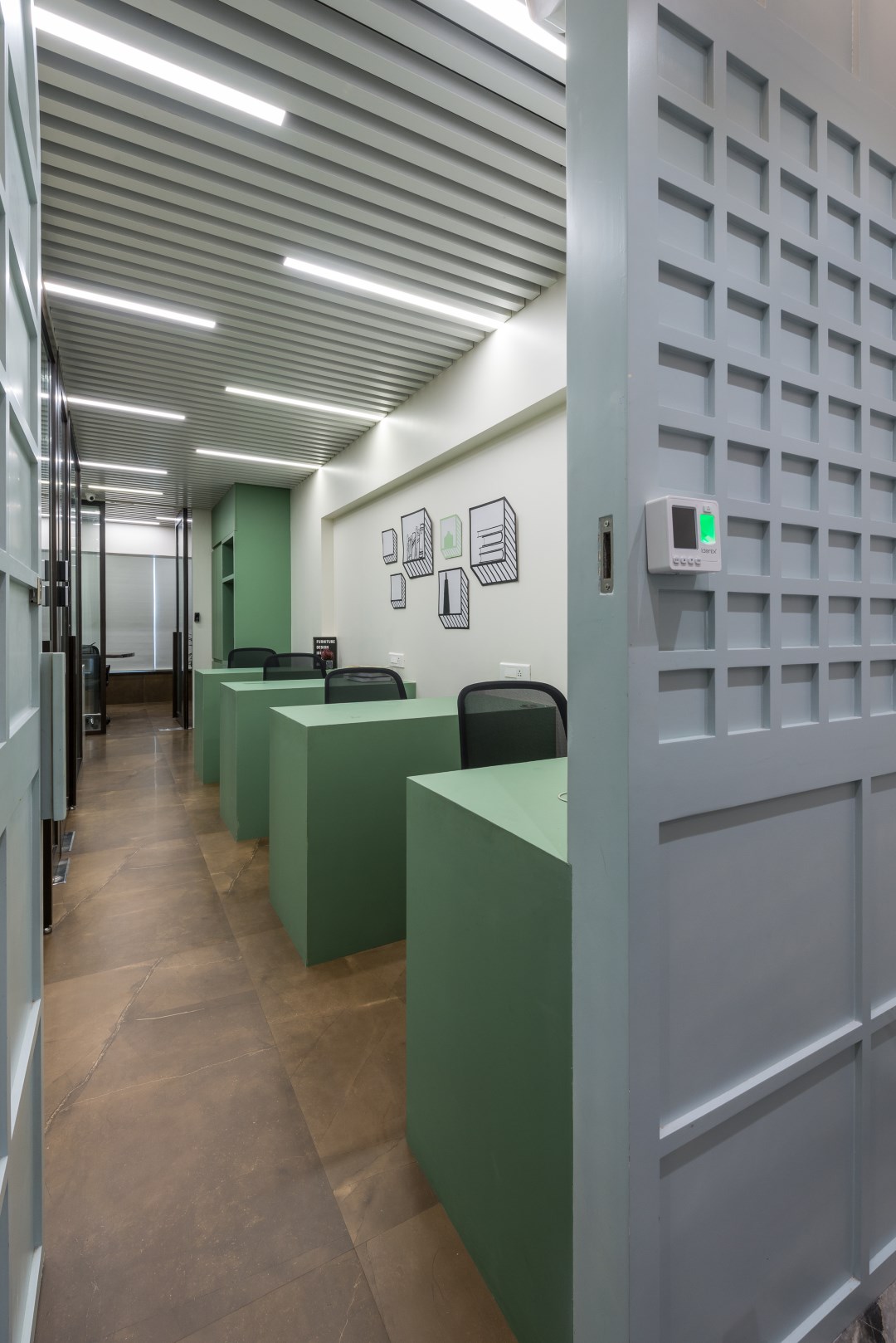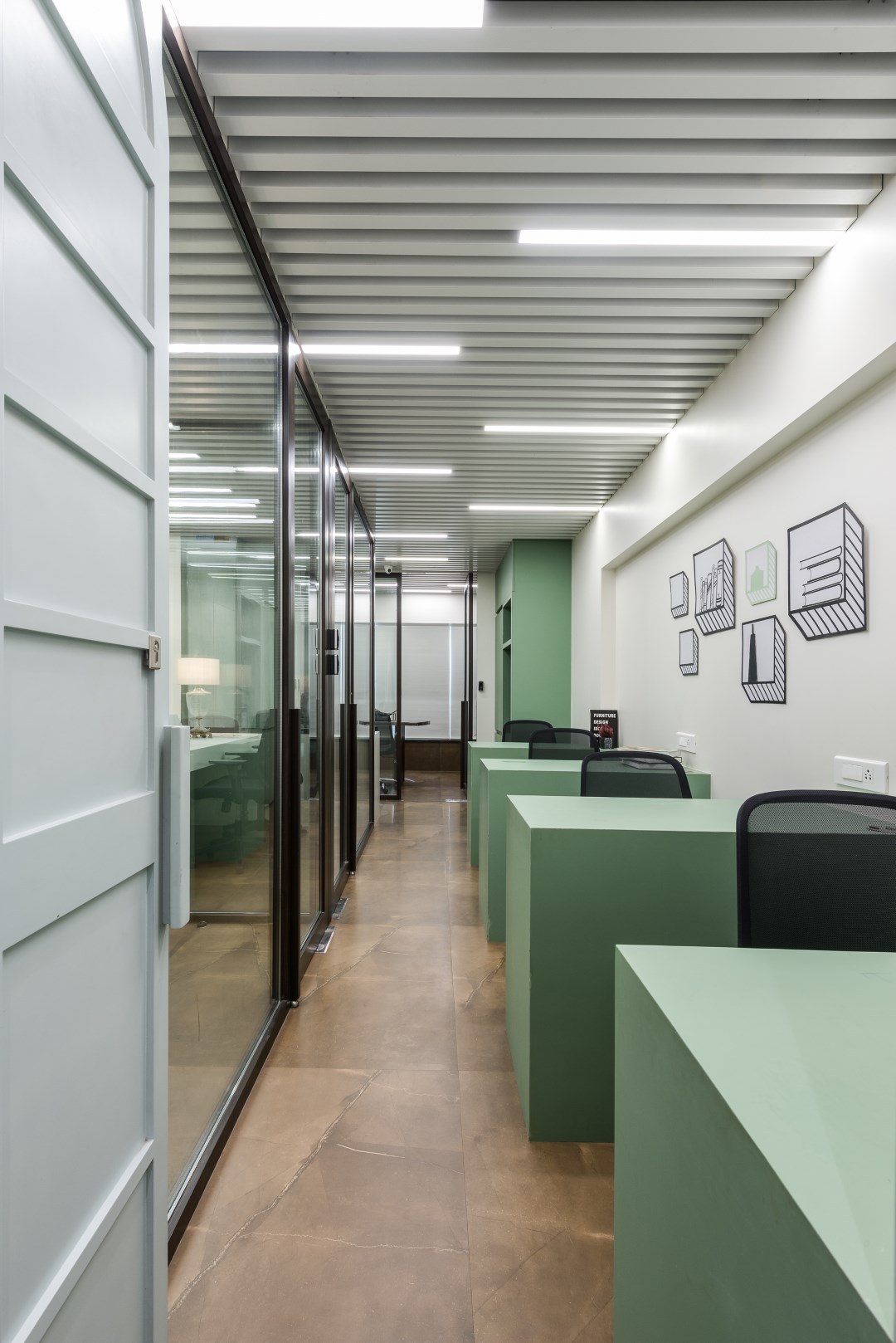 Coming to the small cabin and conference there's a painted back wall which is done in profile shutters with mdf as a base. The base has then been coated with duco and then the artist has done its magic. It's one of our trademarks at every site. The storage is beautifully hidden behind this painting. We love to break the conventional things usually done in offices.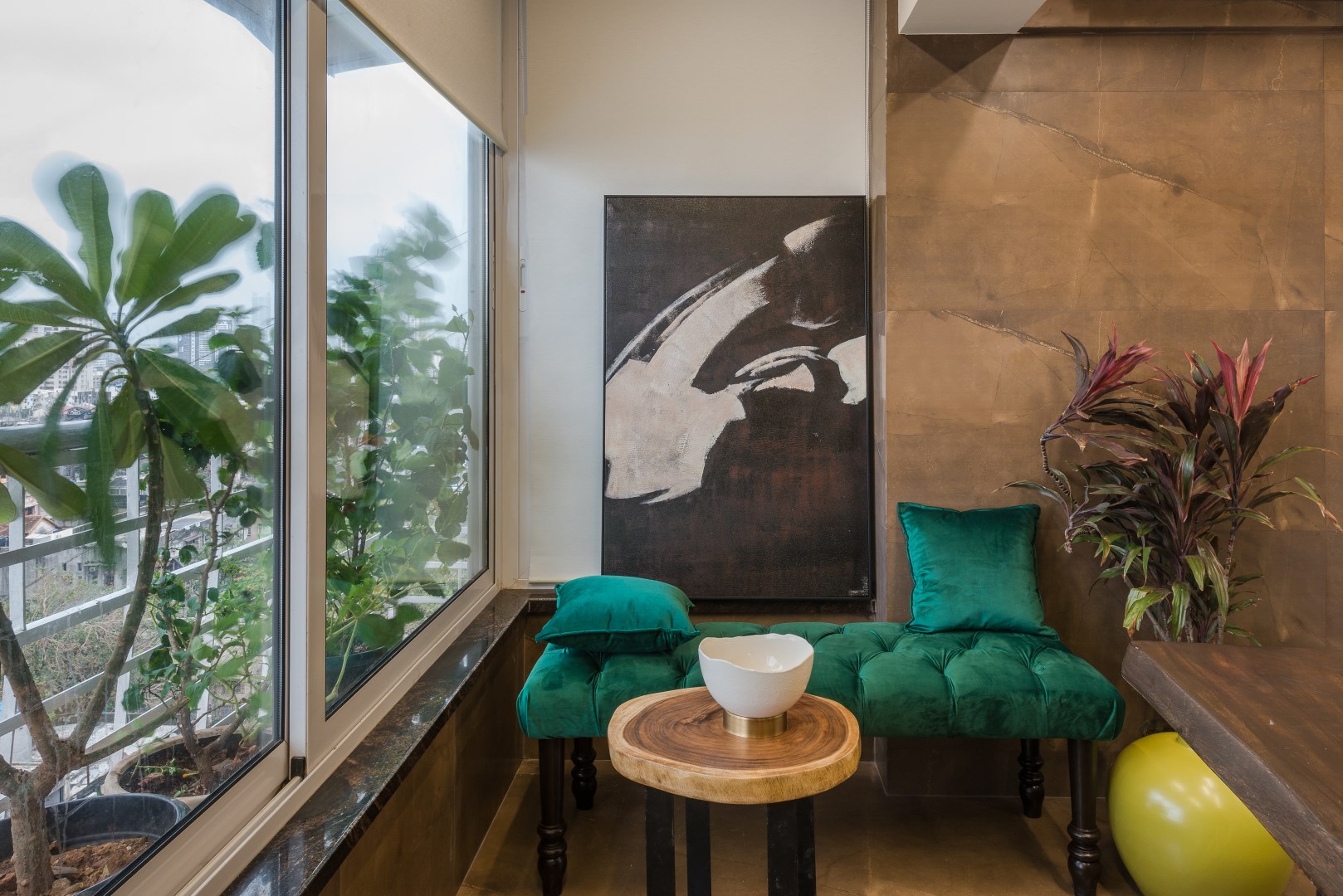 The reception area wall has been interestingly designed in geometric patterns where the base  has been finished in veneer and on top laser cutting customised mdf panel has been fixed camaflouging the door which leads to the internal office. The panels have been finished in Matt sky blue duco colour.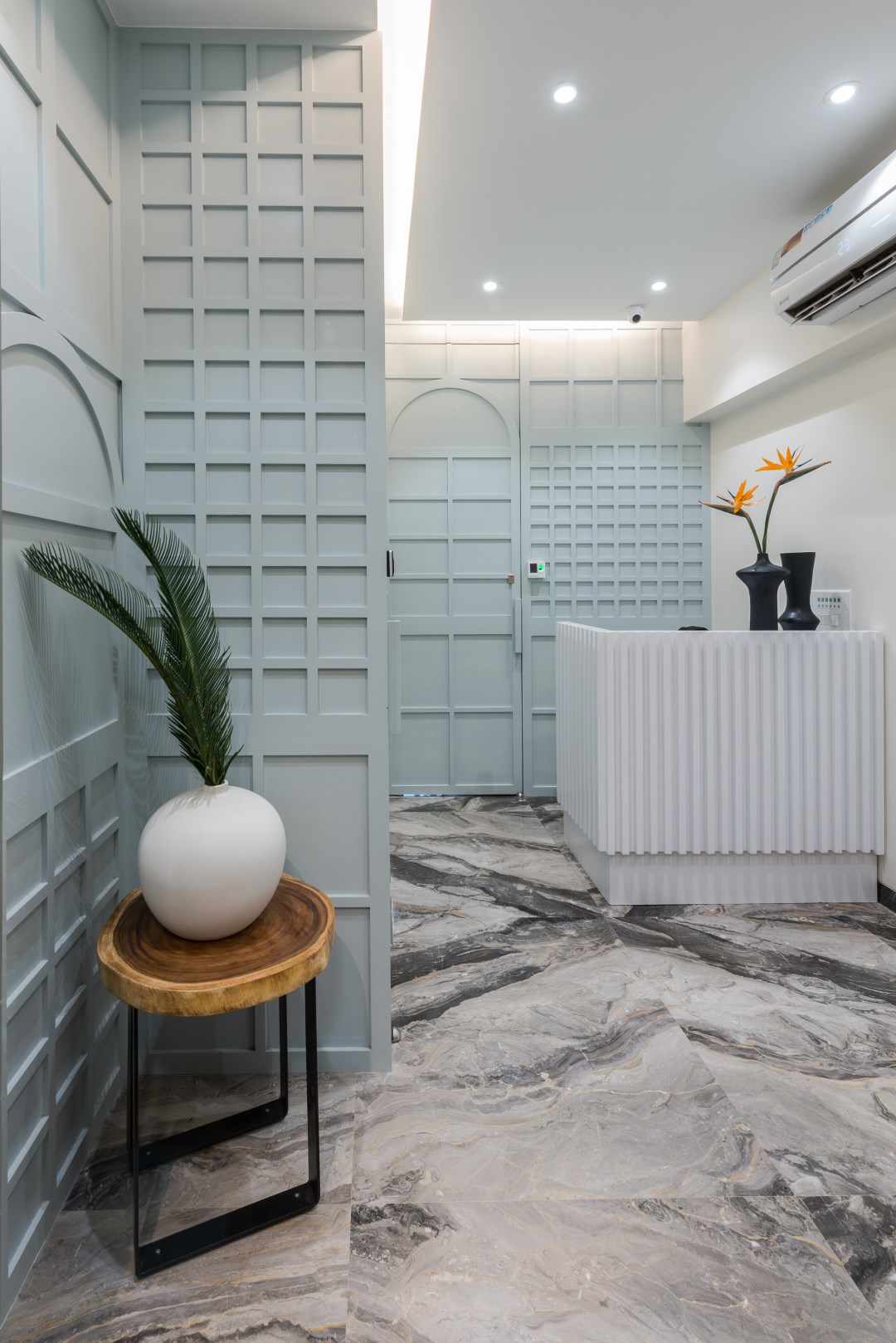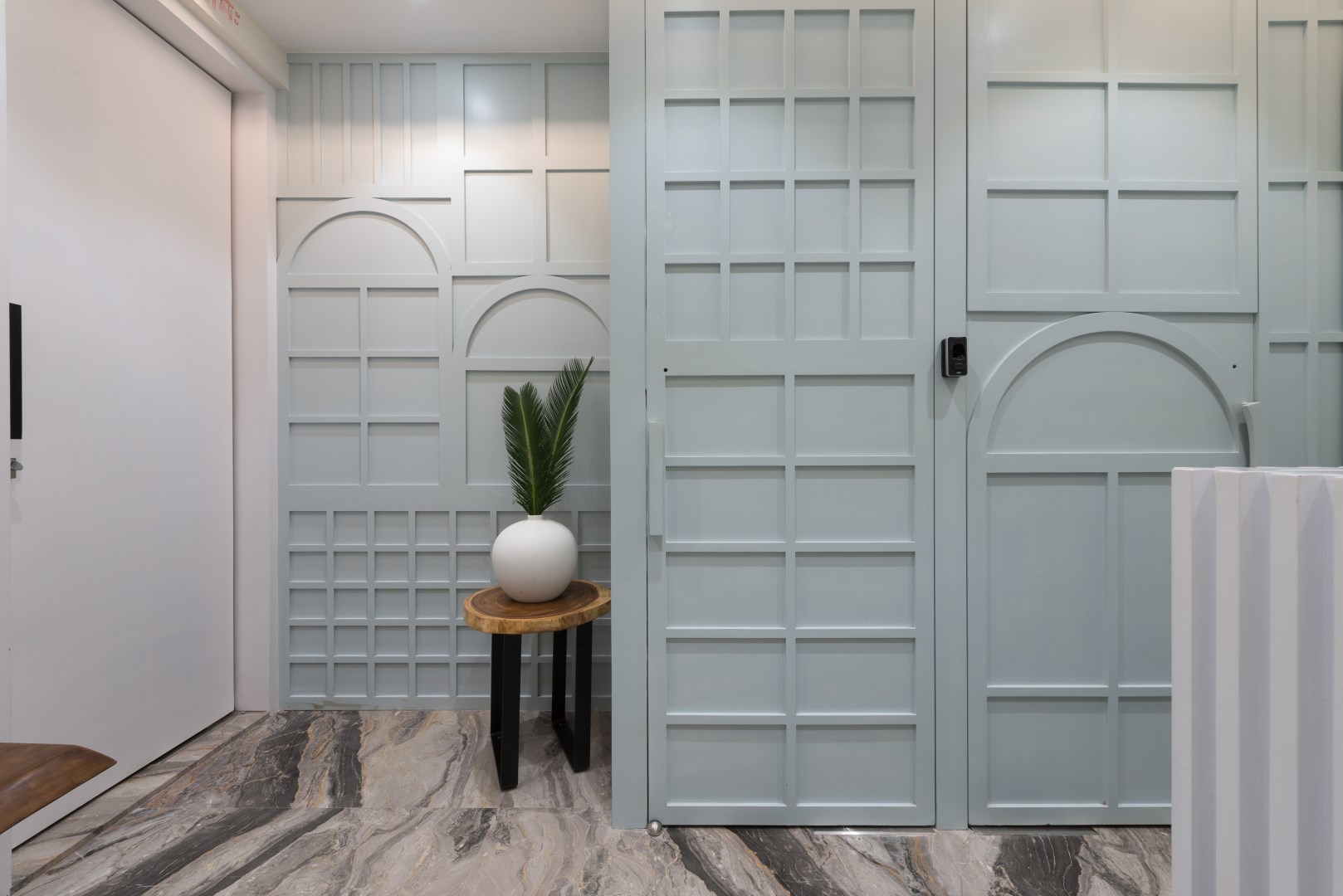 FACT FILE :
Company name – SSK Associates. (Shilpa Agarwal & Komal Jain)
Designation – Interior Designer
Carpet Area- 700 sq.ft.
Photo Credits – ©️2018 Photographix | Sebastian + Ira