Paradise house,is private residence for a family of four,located in Surat.The main perception is to bring liveliness according to the area assorted to place.
Paradise House A Private Residence Design | Vast Design
Visit : Vast Design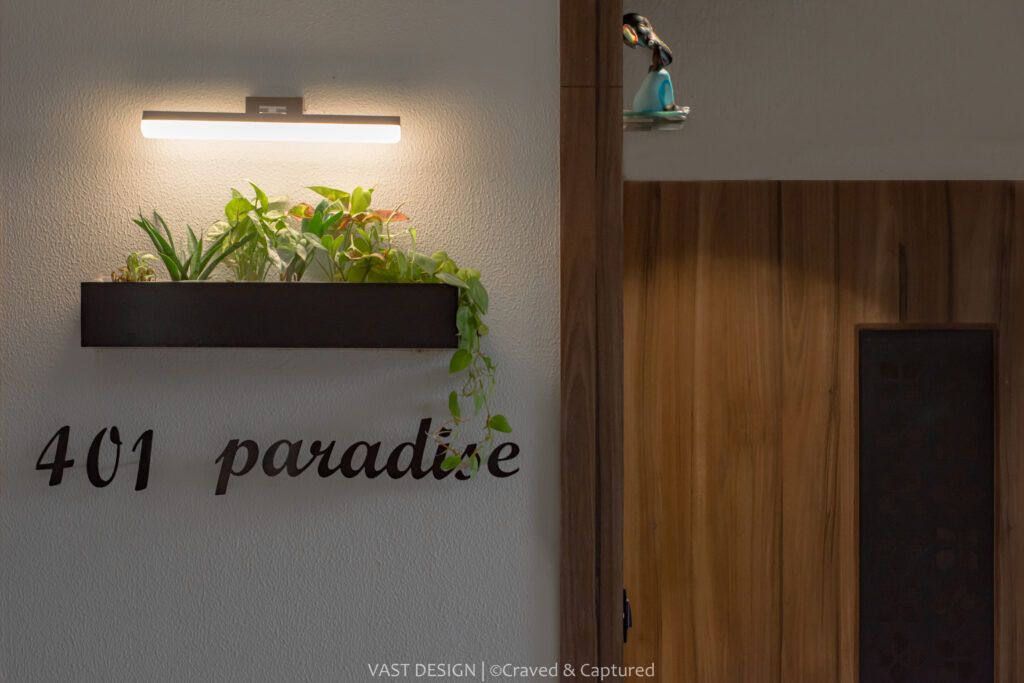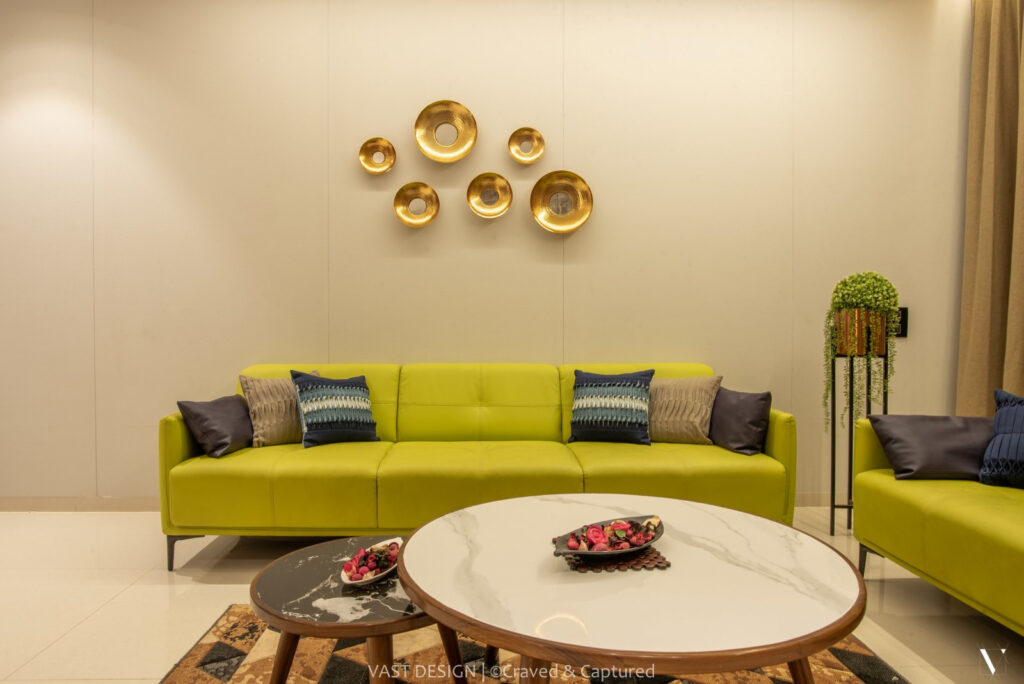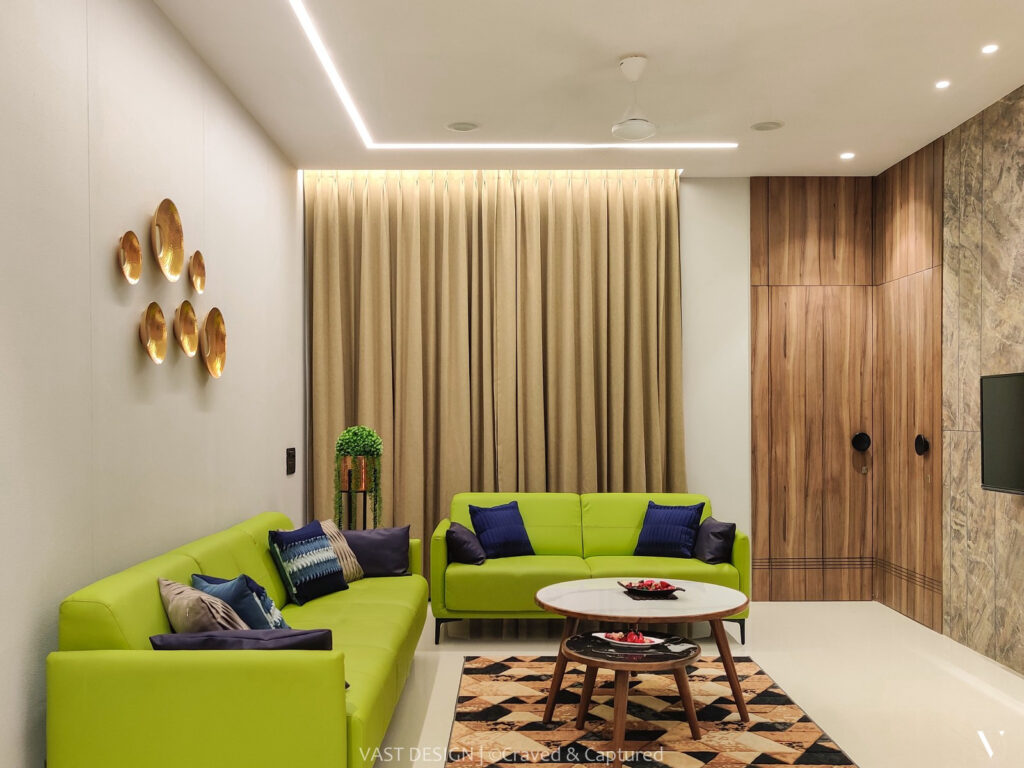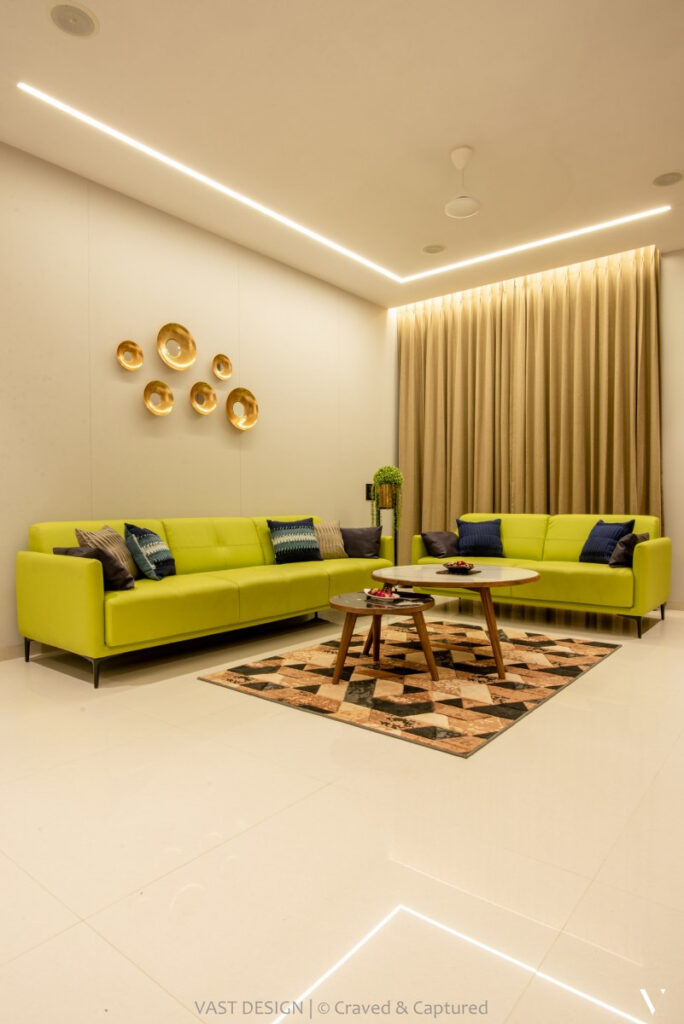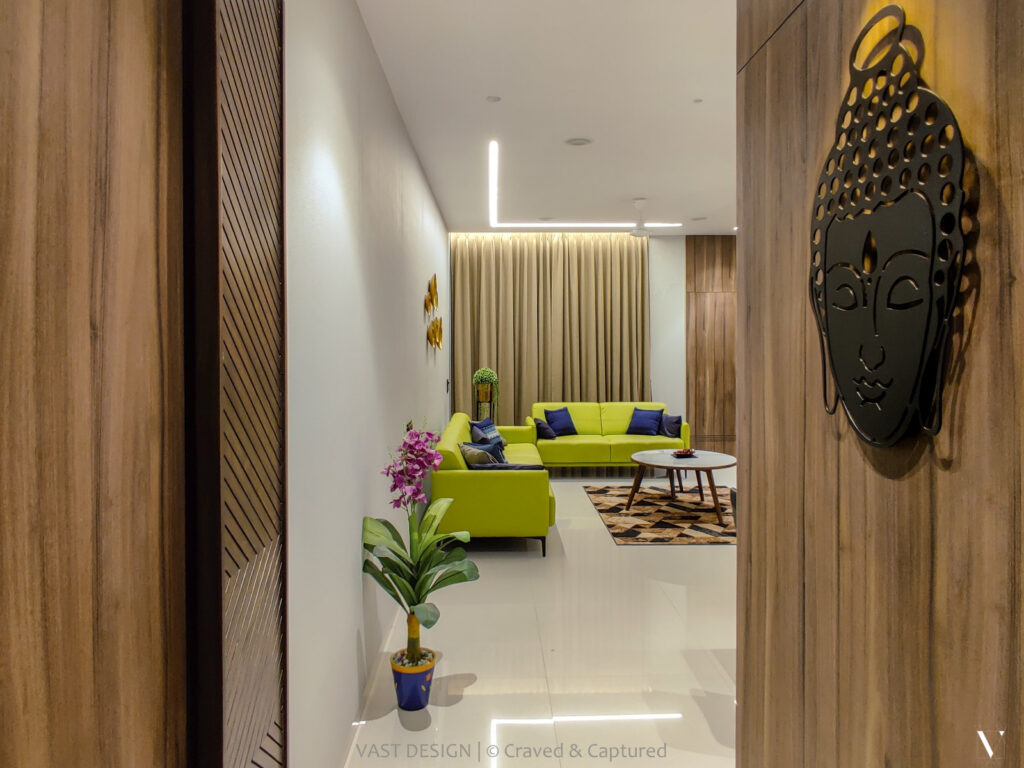 For creating a lively space ,living room walls are painted with light colors with artifacts on it,the furniture ahead brings so much life to it. So colors also play a vital role in this area.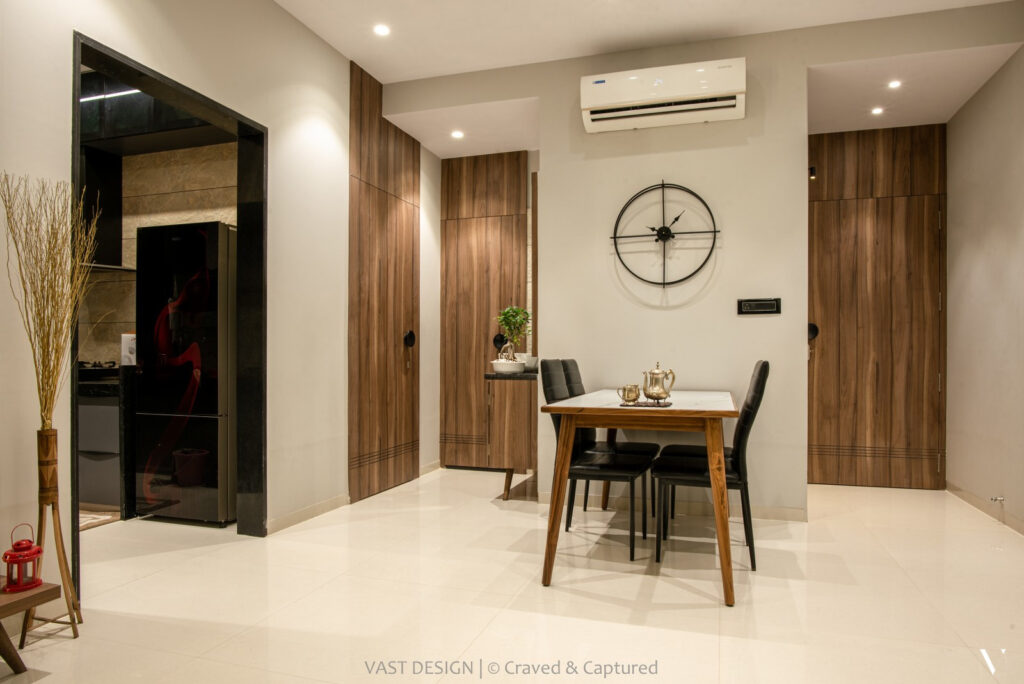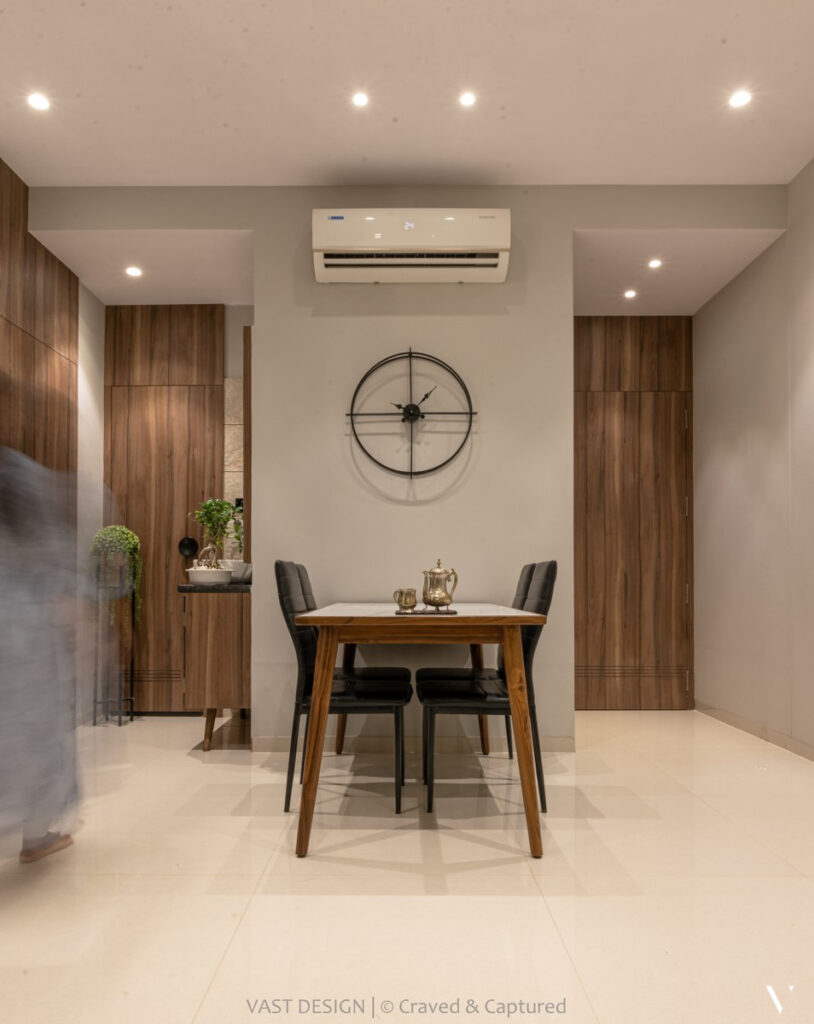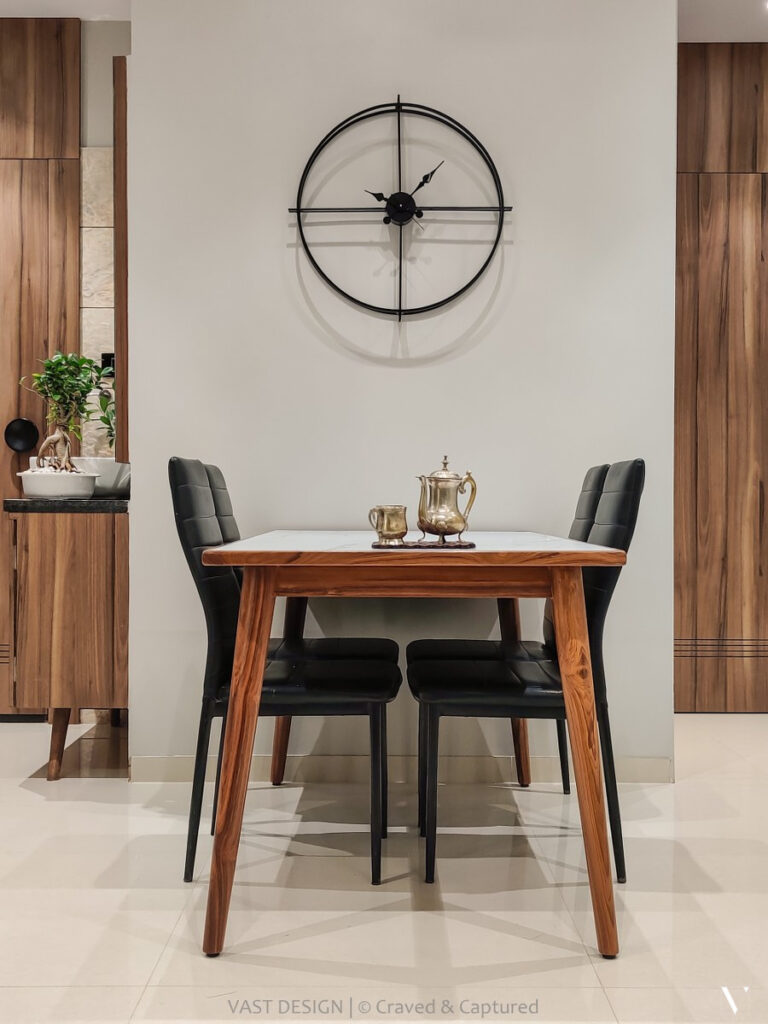 A client was fond of artifacts so they demanded an artistic place for their murals. So on tv wall niche is given to showcase murals on it.
Dining Area is kept pretty simple by a light color wall and artistic wall hung clock on it.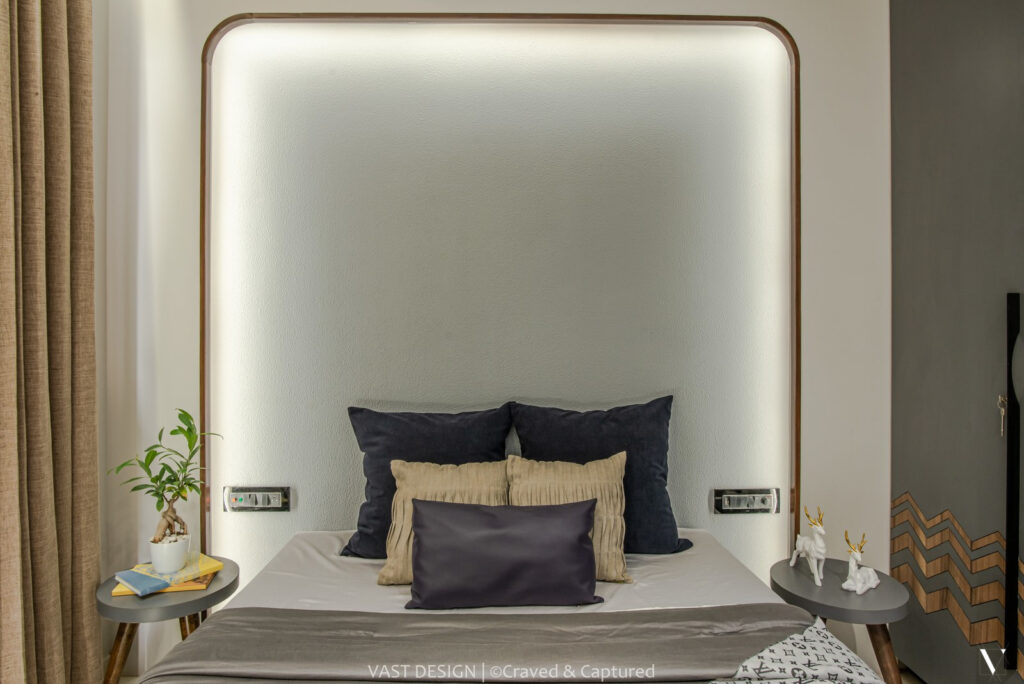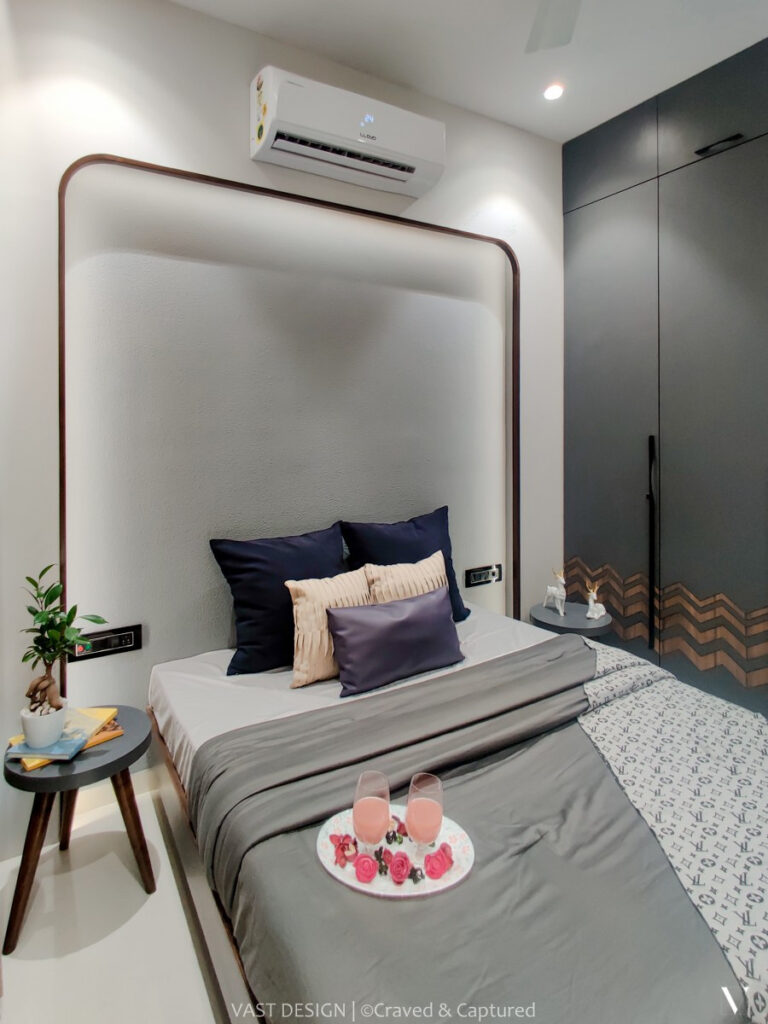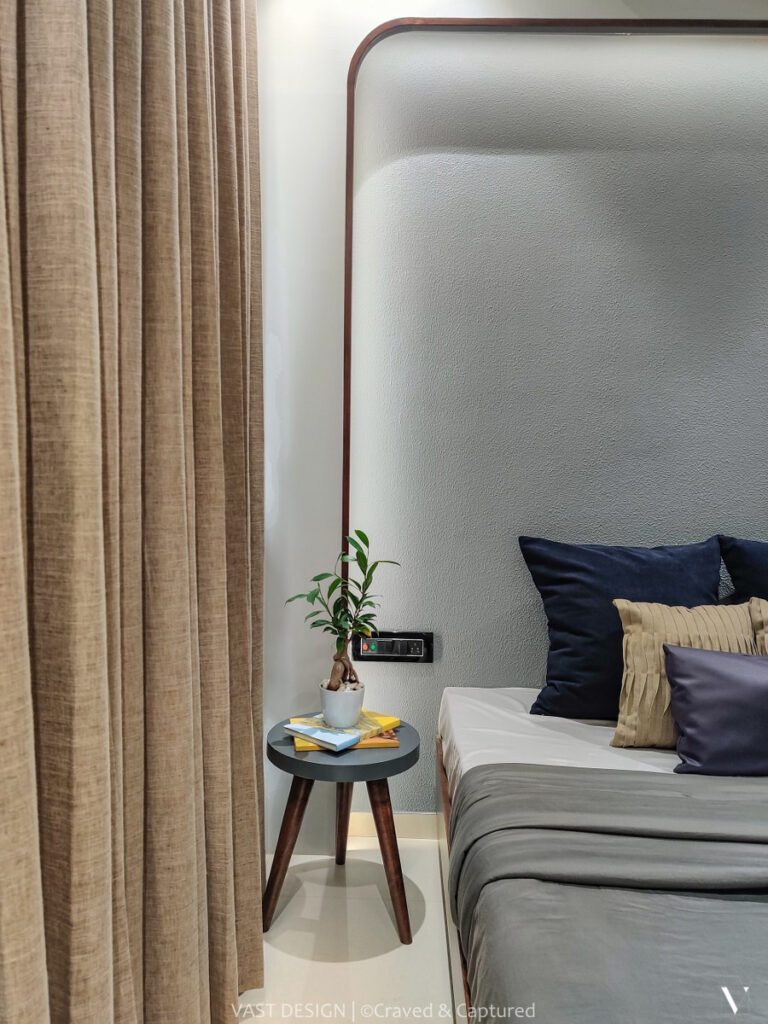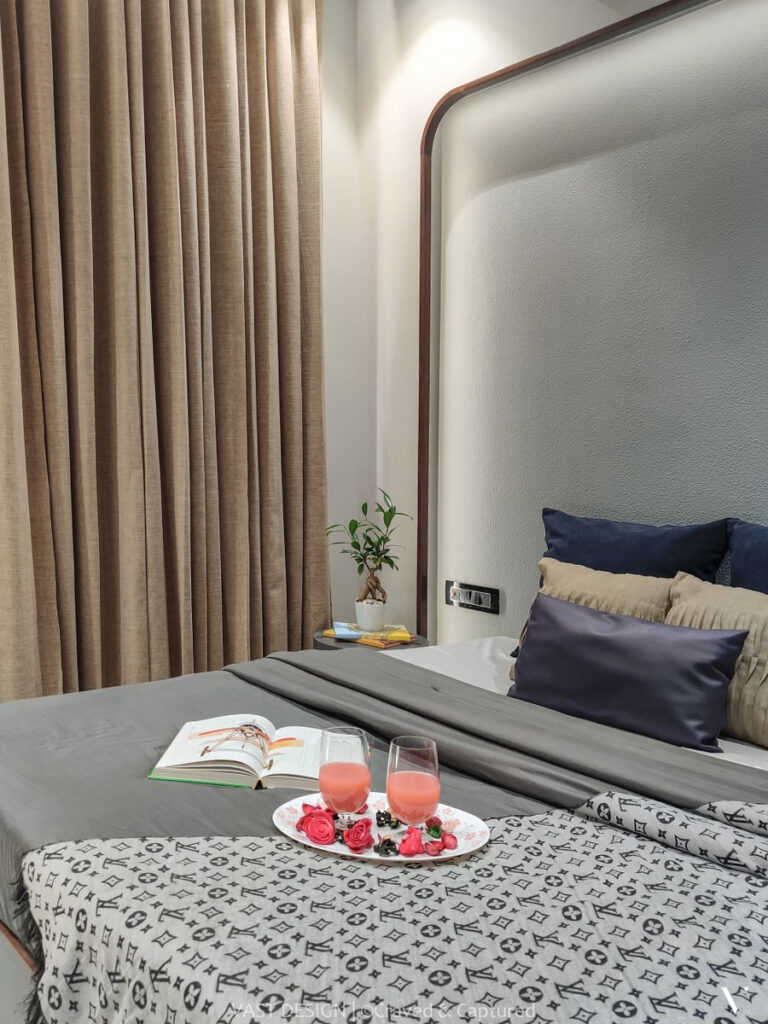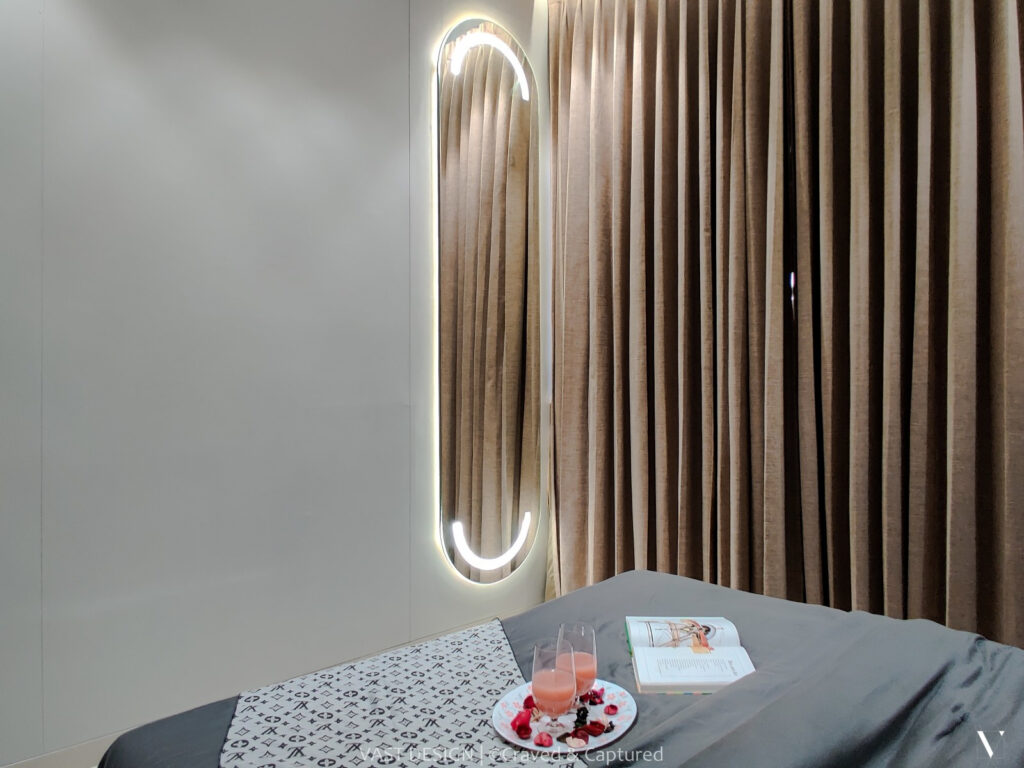 Daughter Room ,in this leveling has been done with a wooden frame to create indirect light in the room and to make space more lively.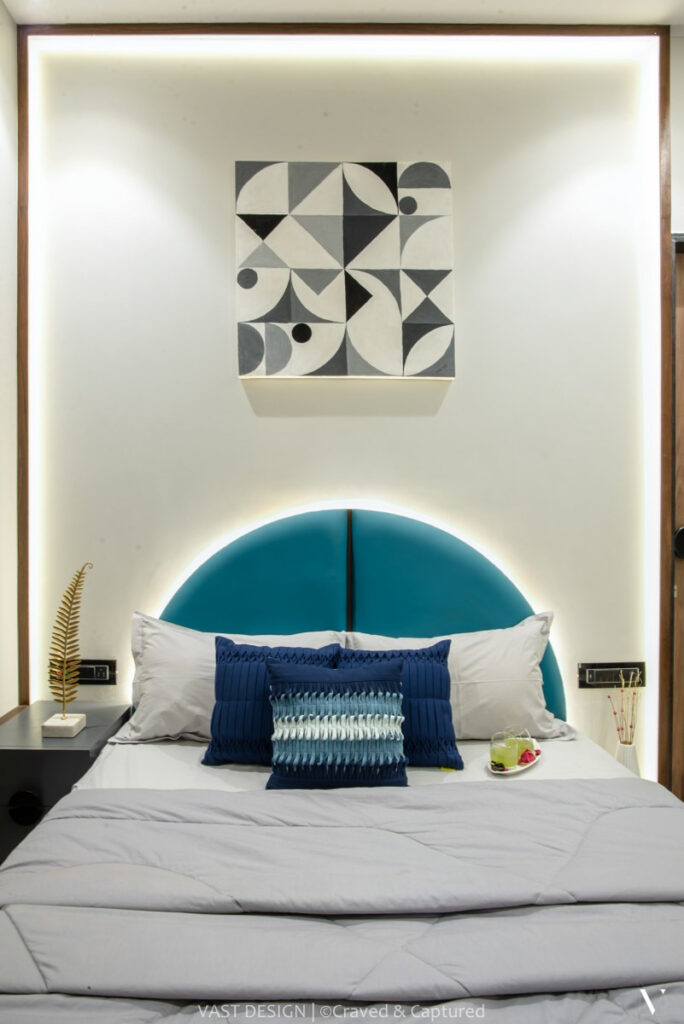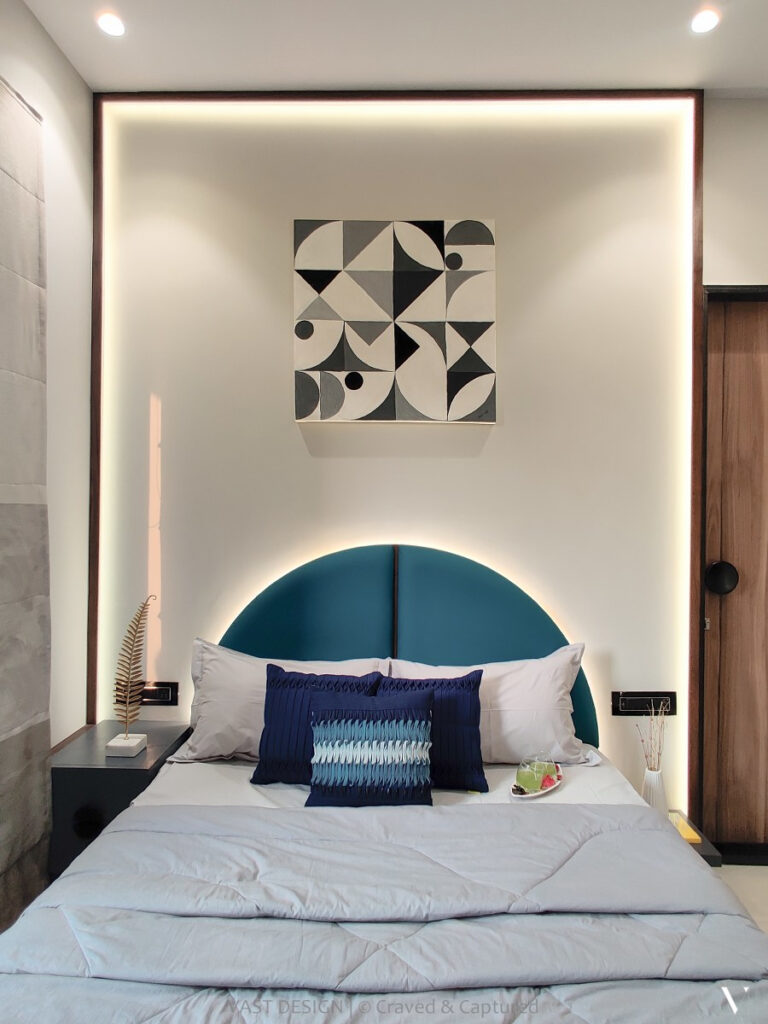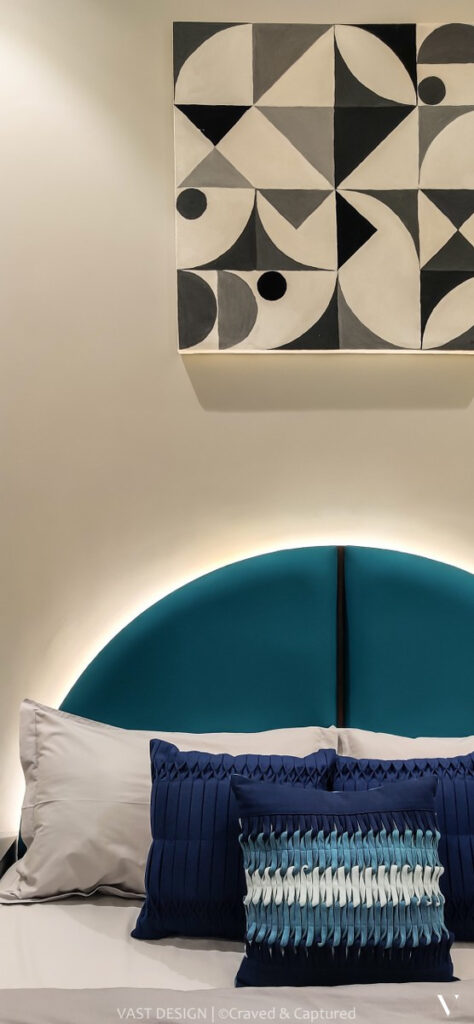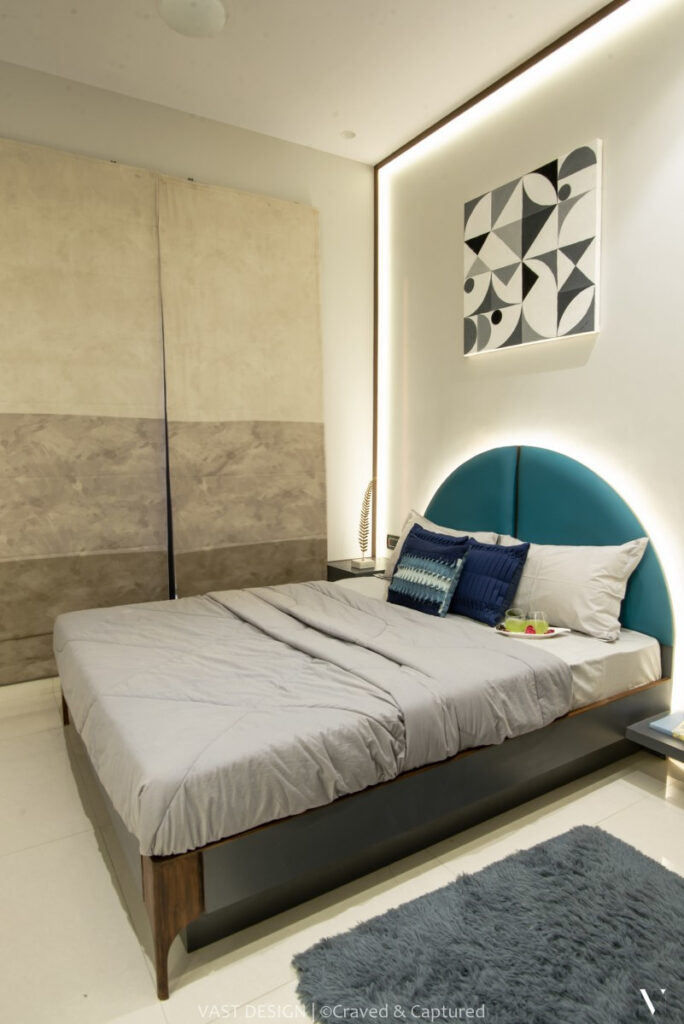 Openness was a major role in the master room to make space big with what we have given area.So dressing unit is created next to wardrobe itself and wardrobe shutter has a mirror on it.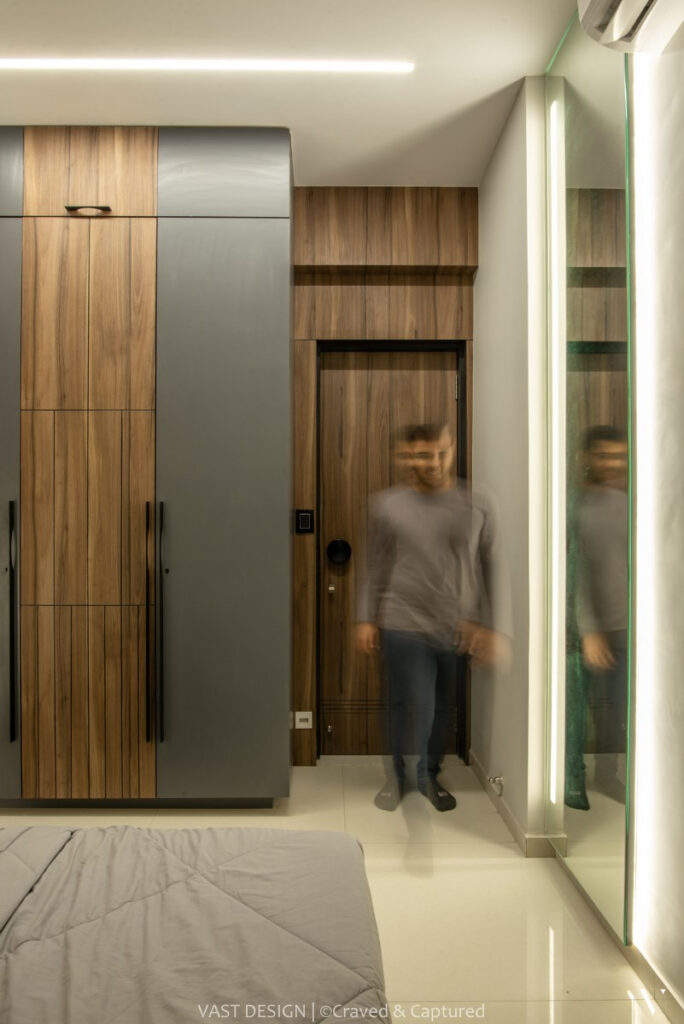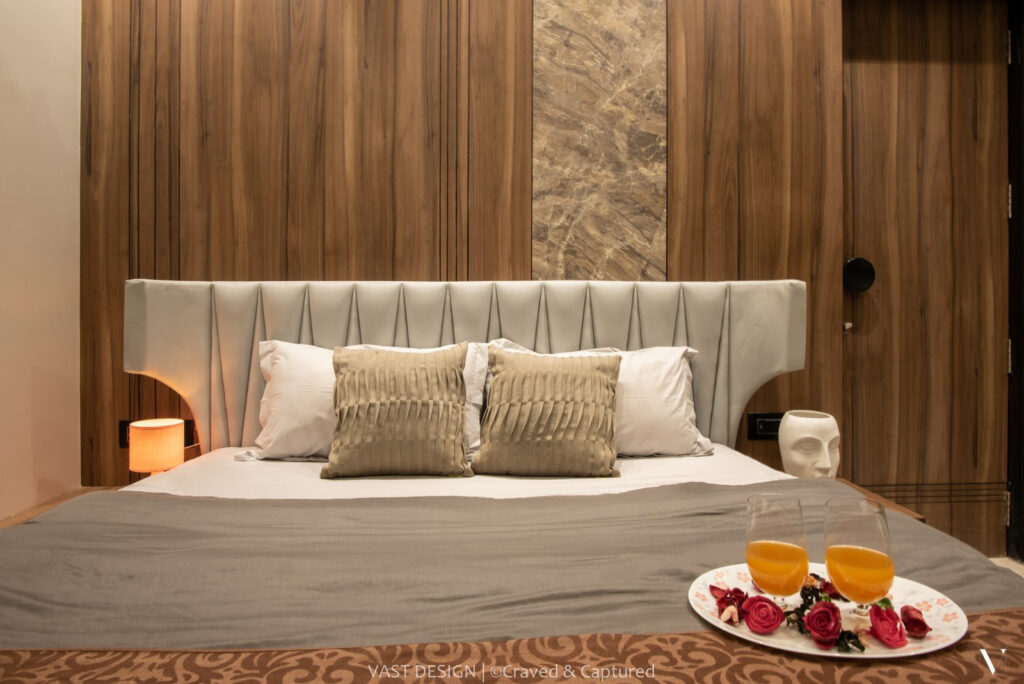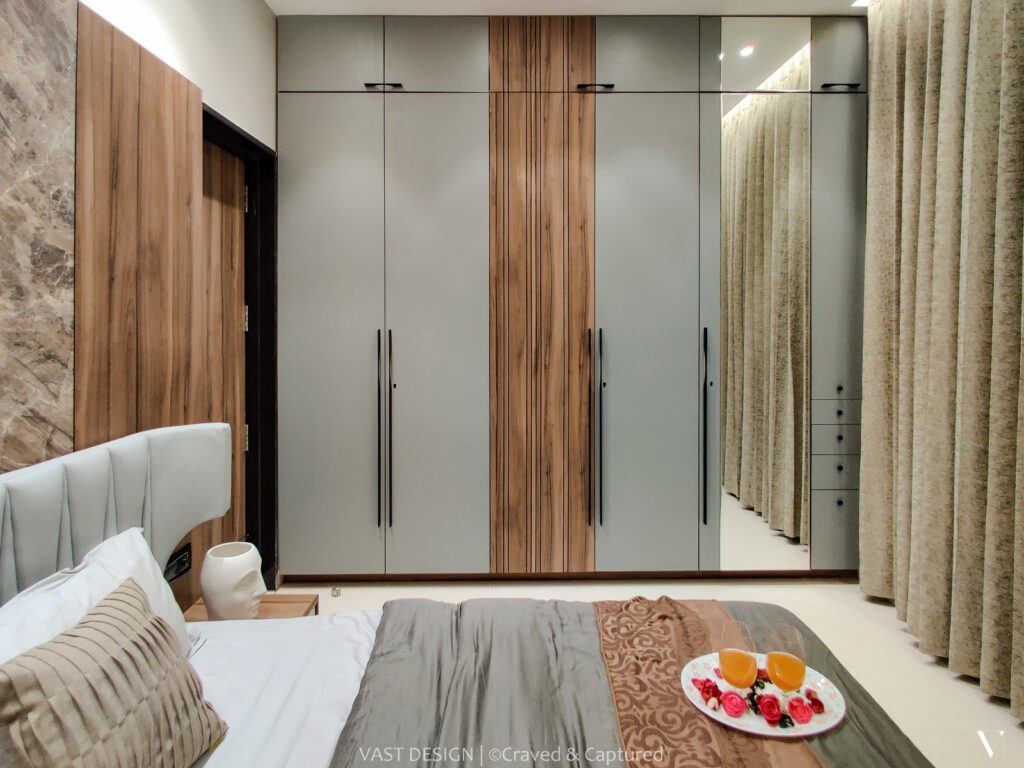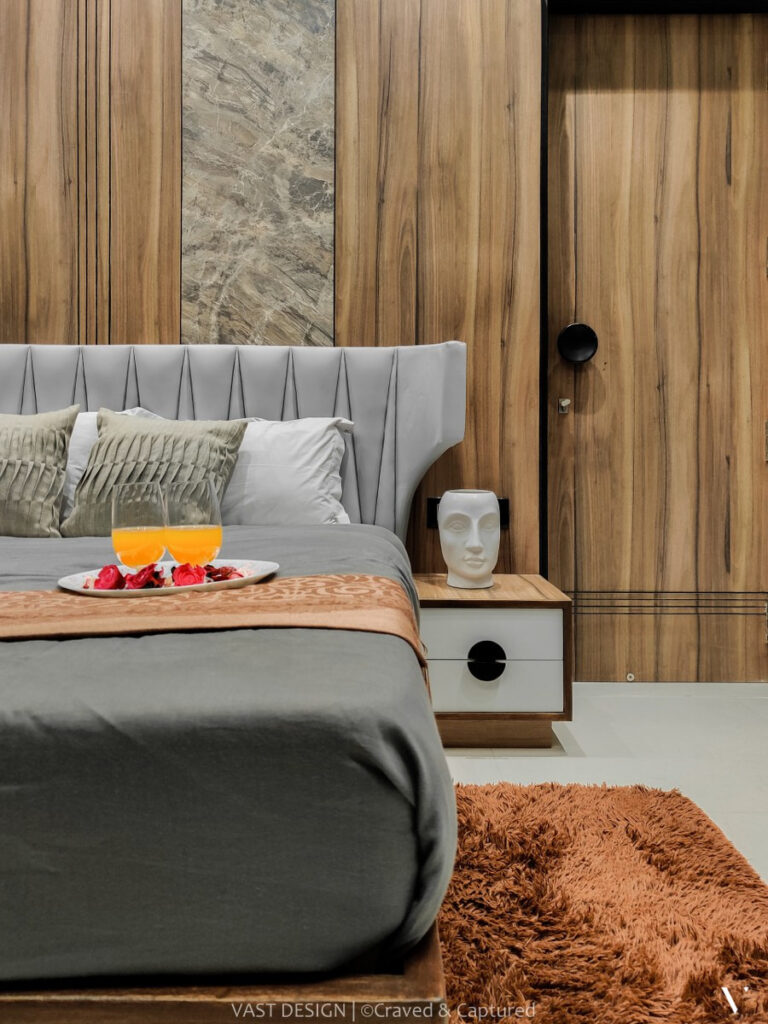 Playing with cool color on bed back leather and paneling has dark texture,which balances the atmosphere in the room. In the son bedroom also levels have been created for indirect light and walls are kept light so dark leather bed back give a pleasant atmosphere and look in the room.
FACT FILE :
Designed by : VAST DESIGN
Project Type : Residential
Project Name : PARADISE
Location : 401,ORCHID ELITE,GAURAV PATH ROAD,B/H. FIRE STATION
PAL,SURAT.
Year Built : 2021
Duration of project : 4 MONTHS
Project Size: sq feet : 1200 SQ.FT
Project Cost Appx : 18 lakh
Principal Architect : ID. VIVEK PATEL
Firm's Instagram Link : vastdesign_18 , vivekpatel_2696
Firm's Facebook Link : vastdesign
Disclaimer: No TAD editor is involved in the curation of this content.