Office Reflecting Traditional Elements | Bond Studio PVT LTD
'With a requirement from our client to have a unique office reflecting as their own office as photographic element with an economy budget in area about 300 sq-ft.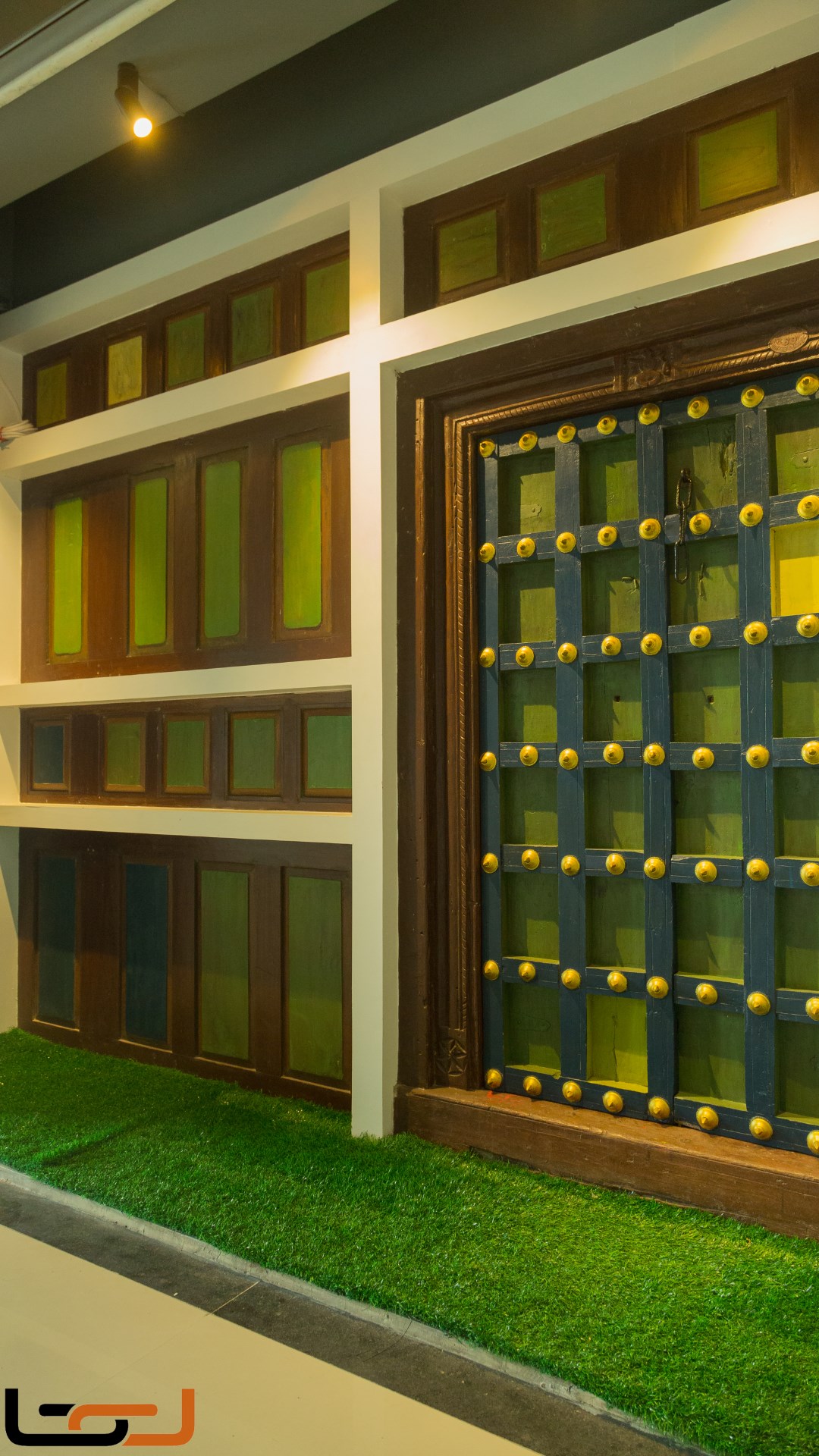 We strongly believe a true design comes from an inspiration, and it was time to cultivate our inspiration into Design work keeping aspects given by our client in our mind.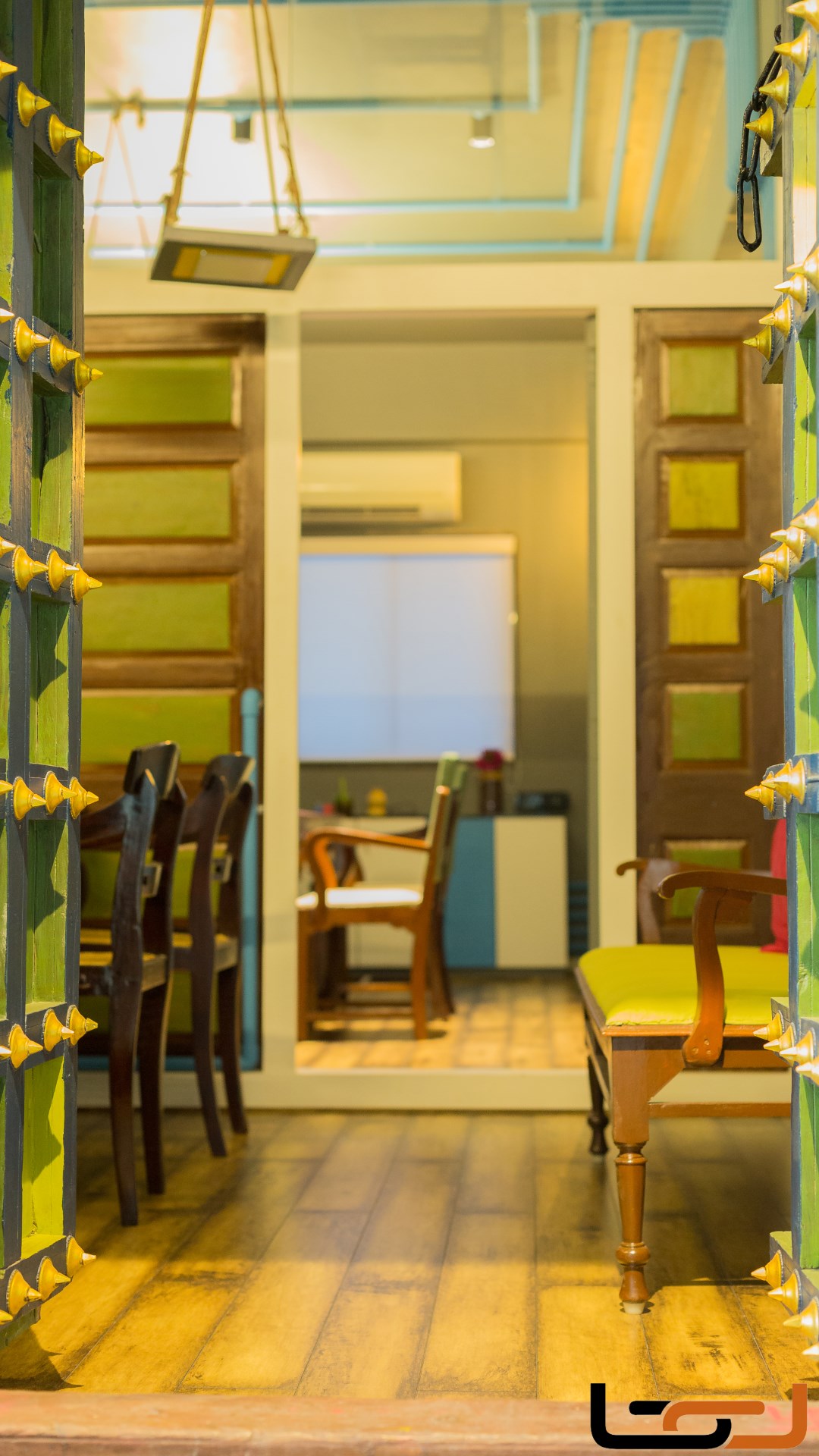 'The banyan tree is considered to be versatile organism and itself is unique among all other trees and rest for years and years. Roots of banyan tree could be an interesting element which could be utilize in unique ways for different purpose.'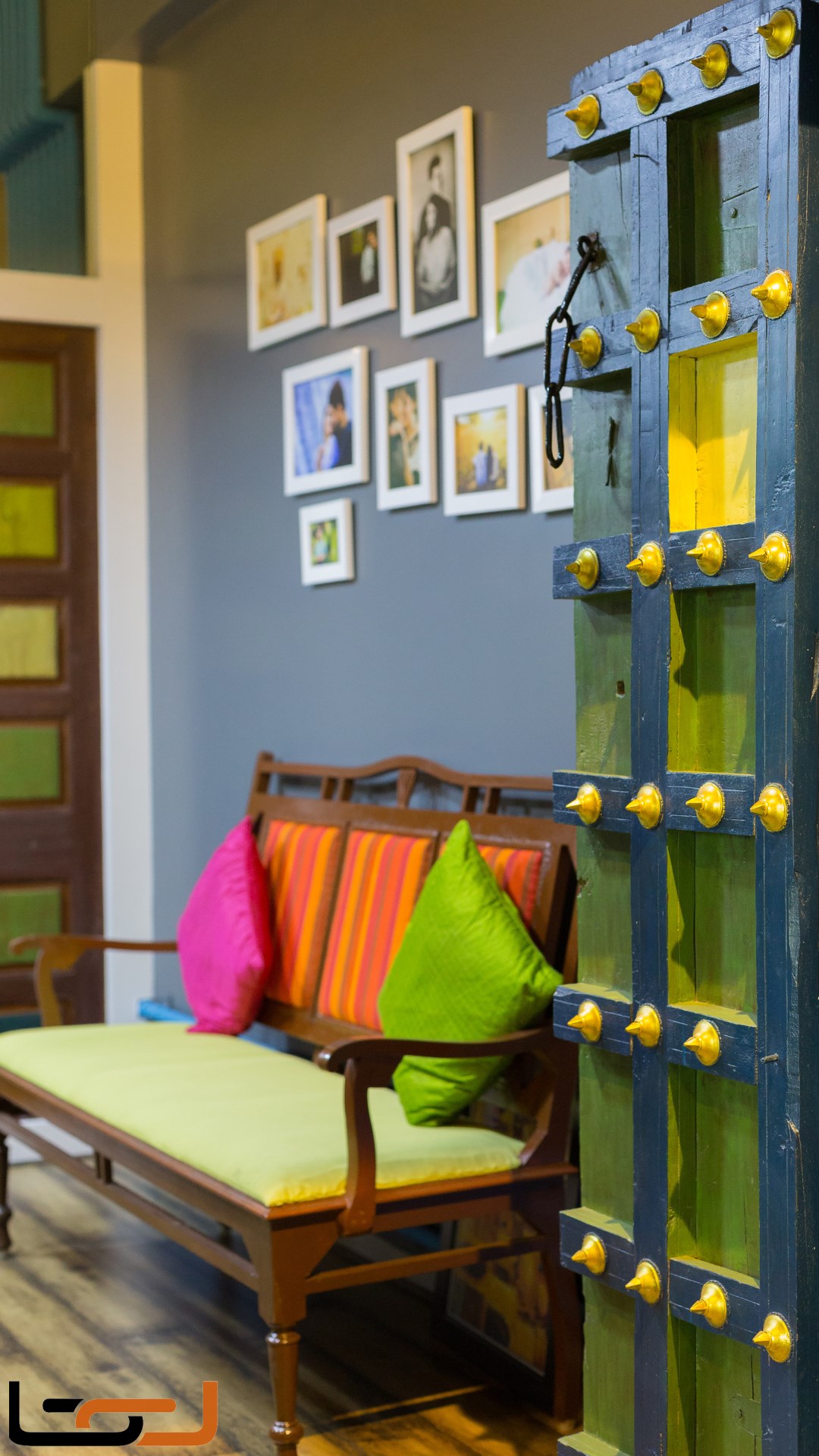 We accepted challenge and decided to exposed, main nerves of inner core (Electrical PVC pipes) as branch of Banyan Tree, which roots extends into Ceiling and further extend into hanging roots in form of hanging lights.
Ahead, roots extend horizontally into all walls which intensify to connect all walls with roots and new roots uplifting from same vertically end up into Switch board.
Ambience of office is covered up with shades of different colours in lights.
With a keep of budget in mind 'OLD Furniture' been re-utilized and shaped into new outlook with cool and warm colors.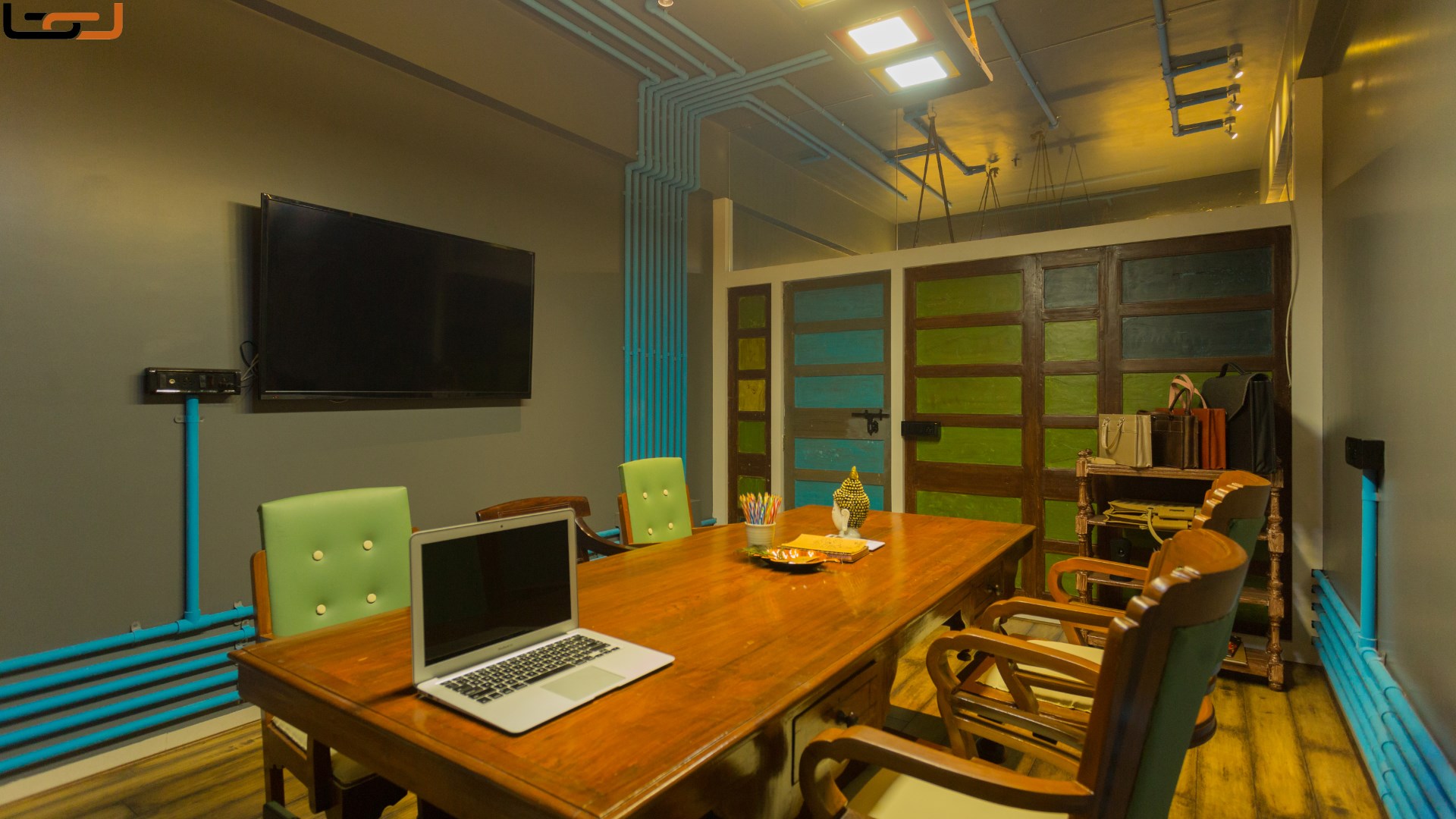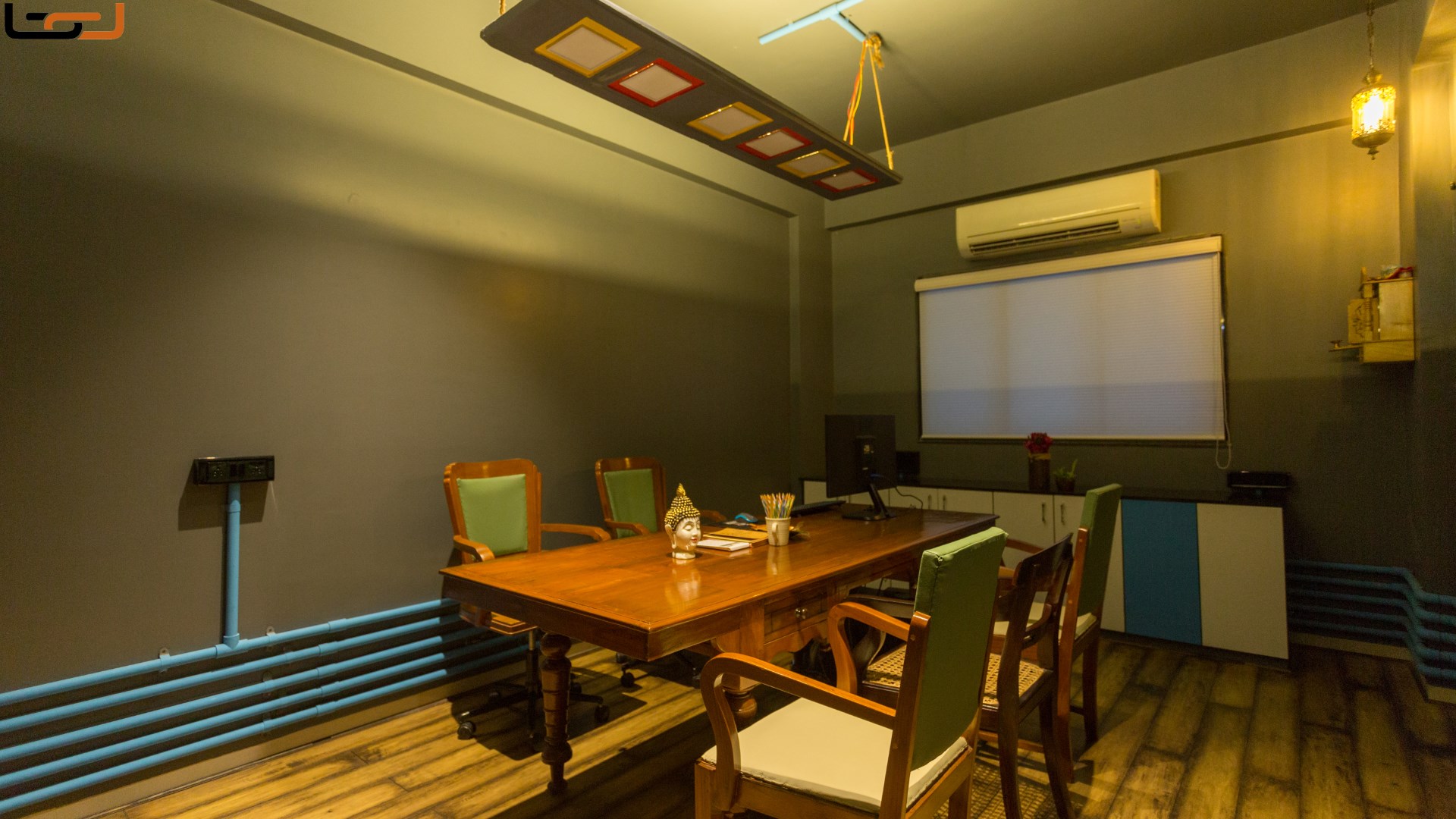 FACT FILE:
Company Name: Bond Studio PVT LTD (Architecture|Interior's|PMC)
Project: The Soulmate Story (Photography Studio)
Inspiration: The Banayan Tree
Location: New City-light,Surat.
Built up: 300 Sq-ft
Completion Year: 2018
Principal Architect: Ar.Karan Atodaria
Design Team: Karan Atodaria , Sohail Kandai ,Siddhi kothari
Execution Team : Soheb Dabhoya
Pic courtesy: Kinjal Panchamia Ravi Solanki The Soulmate Story